Ever catch yourself staring at a kid's bouncy castle and wishing you were still allowed on one, without the worry of deflating the whole thing? We don't blame you. There's good news for all you kidults though, the world's largest inflatable theme park is coming to Australia and your dreams will finally come true.
Think a 300-plus metre bouncy theme park with 50 different obstacles to bounce over PLUS a space wonderland and the biggest bouncy castle in the world (Guinness World Records approved). You won't even have to worry about accidentally stomping on anyone because there's going to be adults-only sessions. Yep. Totally. Kid. Free.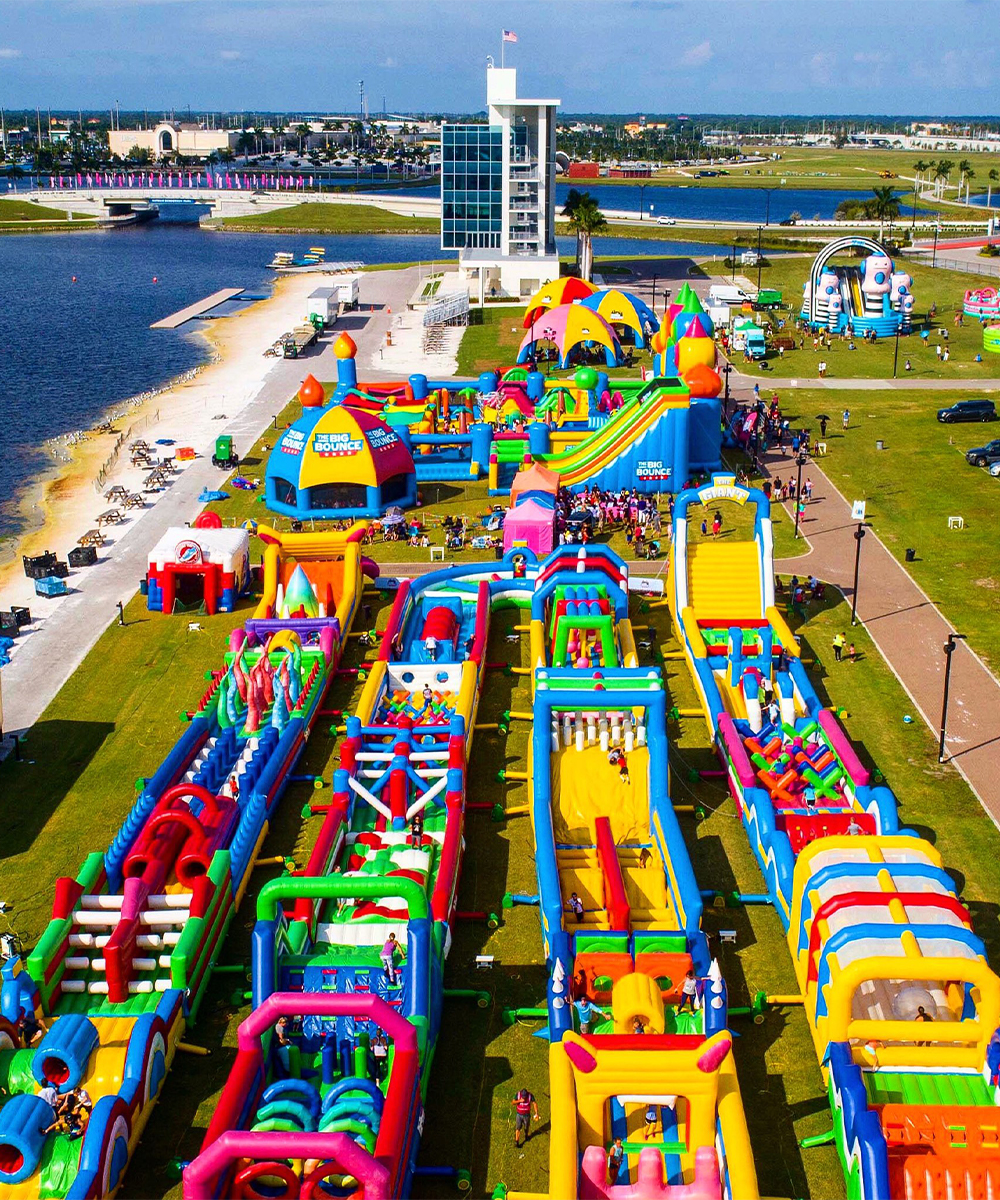 The Big Bounce Australia, as it's called, will have you rocketing around and bouncing up, down and off giant slides, ball pits, basketball hoops, climbing frames and beach balls—and that's just The Bounce House. You're going to need save some energy for The Giant, with over 50 obstacles to tackle, from giant red balls to rainbow spirals a zone of inflatable giants. And when you've finished, it's time to catch your breath and hit AirSpace, where an 18-metre high maze, more ball pits and epic slide themed with aliens and spaceships will leave you in serious need of a nap.
All this, plus there's the promise of food trucks to replenish your energy as well as DJs and an all-round party atmosphere to get you in the mood to jump for hours.
This grown-up's playground will be heading to Perth from the weekend of 26 to 28 November and running over multiple weekends in December—the exact location is yet to be announced, but wherever it lands, you're going to want to be there.
Tickets will set you back $55 for the adults-only sessions, which gets you three hours of fun on all the obstacles. But the joy of having all your childhood dreams come true? Priceless.
The Details
When: 26-28 November, 3-5 December and 10-12 December
Where: To be announced
Find out more here.
Need to cool off afterwards? Dip into some of Perth's best natural pools.
Image credit: The Big Bounce Australia