Albert's Respite and Refreshments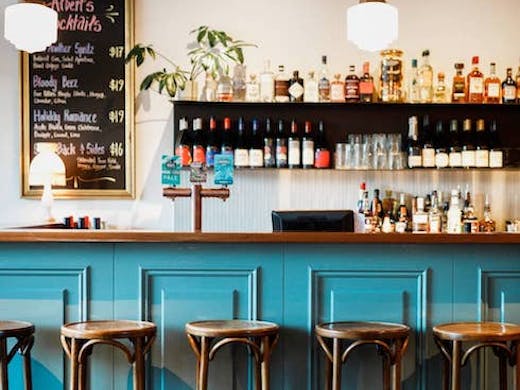 The Verdict
Meet Albert's Respite And Refreshments, the new-look small bar taking over old Cambridge Street fave, The Stanley. You'll find the bar's been given a complete refresh, with a clean new look and an extended sunny deck area for those arvo sessions.
At the bar they're pouring plenty of top drops—think minimal intervention wines, a cracking selection of craft beers and of course, killer cocktails—with bar extraordinaire Sam Henderson joining the group from Sydney to head up the venue.
Plus, get excited as they're also serving a selection of tasty European bar snacks from 'Albert's Pantry' that will pair perfectly with a few rounds of drinks.
Image credit: Jessica Wyld
---
You May Also Like
Bakeries & Delis
Highgate, WA
Located directly across from Hyde Park on William St in Highgate, Chu Bakery is…
Bars & Pubs
North Fremantle, WA
North Fremantle has just scored a cracking new neighbourhood bar from co-owners…