Toots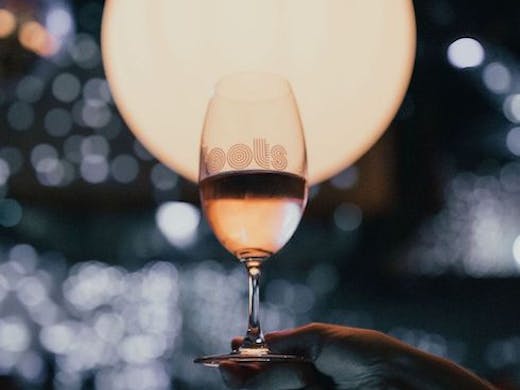 The Verdict
We love a little bit of mystery and intrigue, and this new opening has it in spades. Introducing Toots, a sassy new disco bar hidden in a secret bar WITHIN a secret bar. Pretty cool, right? Simply head into the first secret bar, ask the mysterious and oh-so-cool bartender "Is Toots in?", grab your golden ticket and head on inside.
Our fave thing on this drinks list has to be all the retro shot pours or maybe the fact you can turn any of the vintage cocktails into a shot. I mean, we came to party, after all. Why not try the classic Buttery Nipple, made with butterscotch, baileys, and grenadine, or the ultimate B52 featuring kahlua, baileys and cointreau. Remind me, why did these ever go out of fashion?
Nibble on some retro 70s Italian dishes with snazzy and delish numbers like the Chorizo Bocadillo or Tuna Crudo. Trust us, you'll want to fill your tum before boogying the night away under the multiple disco balls.
Image credit: Toots
---
You May Also Like
Bakeries & Delis
Highgate, WA
Located directly across from Hyde Park on William St in Highgate, Chu Bakery is…
Bars & Pubs
North Fremantle, WA
North Fremantle has just scored a cracking new neighbourhood bar from co-owners…