Singapore is a melting pot of cultures and if you ask us, there's no better (or tastier) way to get acquainted with a different culture than through its food. While Indian food differs depending on its geographical region, at these Indian restaurants in Singapore you can expect a variety of spices alongside plenty of rice, dahl, vegetables, roti, yoghurt and chutneys.
So whether you fancy a good old chicken tikka or want to try something a little different, Urban List has rounded up of the best Indian restaurants in Singapore.
Firangi Superstar
20 Craig Road, #01-03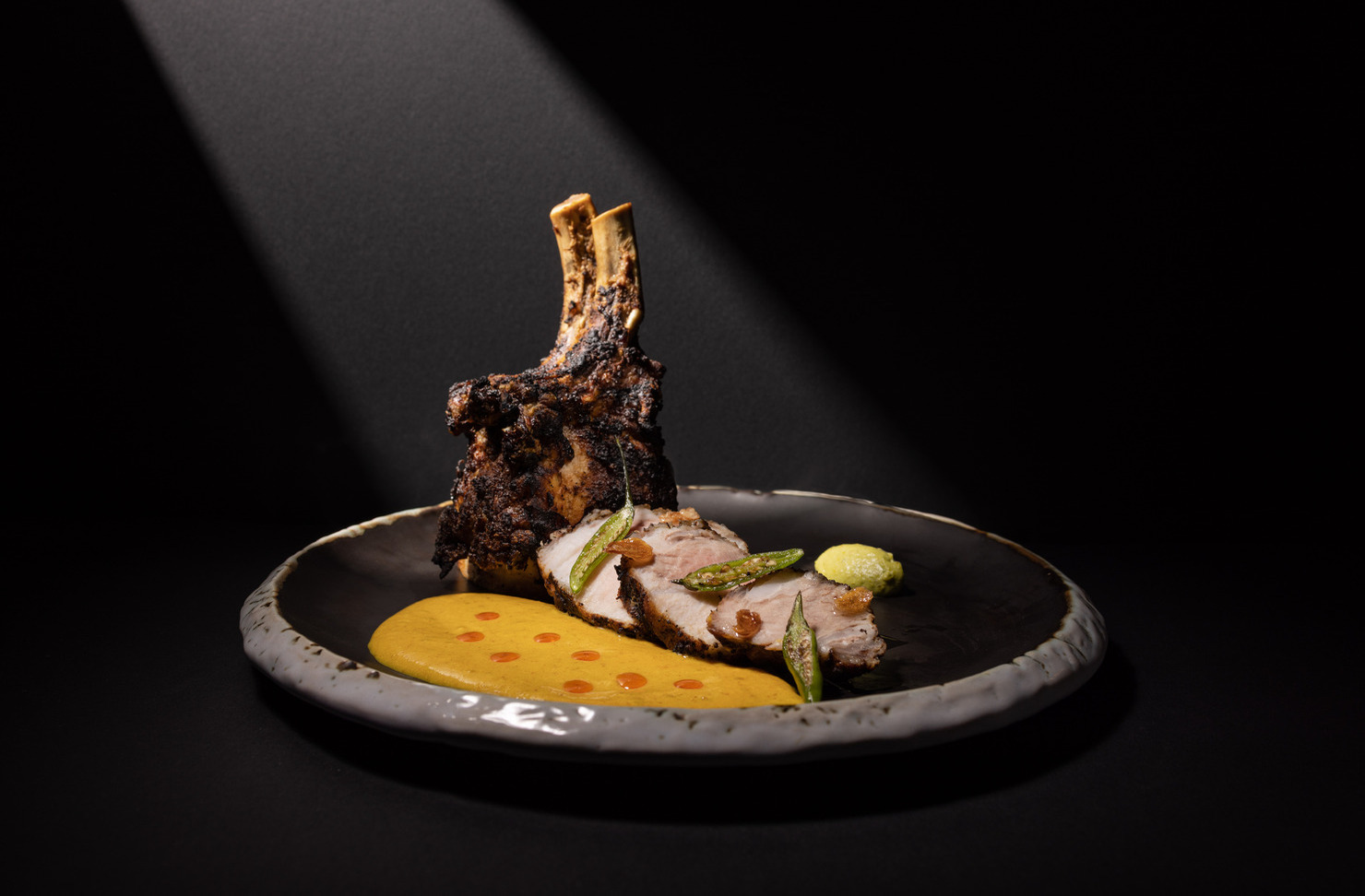 Image credit: Firangi Superstar | Supplied
With four themed rooms—the Officer's Club, Old Railway Room, Elephant Palace and Jungle Lodge—all curated to look like film sets, Firangi Superstar is more of a cinematic journey through India than a restaurant. In the kitchen, Head Chef Raj Kumar reworks classic Indian dishes with a unique eye and modern approach.
We recommend the Australian Wagyu bone-in rib, which is marinated in a flavourful nihari marinade and finished on a charcoal grill, resulting in a deliciously succulent interior and charred exterior. Alternatively, the vegetarian version includes three pieces of mushroom kofta, served on a creamy bed of lentils and crowned with sautéed Shimeji mushrooms. The French poulet, which is roasted in biryani spices and filled with stewed dahl, also deserves a special mention. To accompany your meal, the mango garam masala and sandalwood mai tai are both surprisingly refreshing.
Tiffin Room
1 Beach Road, Raffles Singapore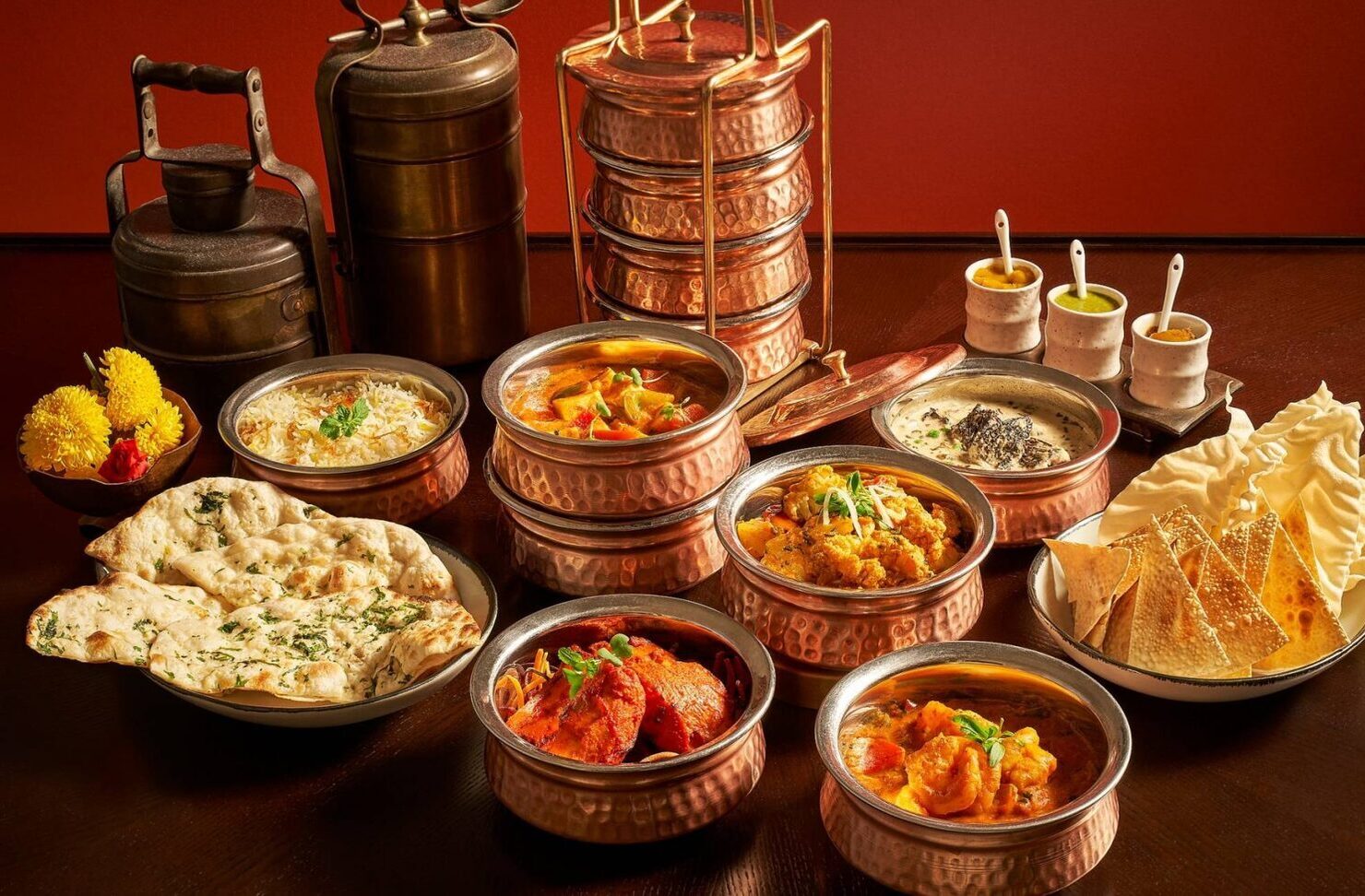 Image credit: The Tiffin Room at Raffles Hotel Singapore | Supplied
A part of Raffles Hotel Singapore's history since 1892, Tiffin Room was inspired by the royal culinary heritage of the maharajahs and serves up delectable North Indian cuisine in tiffin boxes. Helmed by Chef Kuldeep Negi, a native of India, he has trained in the ancient art of Indian cuisine and has travelled across the different north Indian states in order to perfect the menu.
Highlights at this Indian resturant in Singapore include the aloo dal tikki chaat (crispy potato and lentil patties dressed with yoghurt and mint chutney), tiffin dal makhani (organic black lentil curry that is best accompanied by freshly-baked naans and Kashmiri lamb chop (tandoori-grilled lamb chop marinated with spices and served with apple chutney). Complete your meal with a chai masala, lassi or Indian wine.
Yantra
Tanglin Mall, 163 Tanglin Road, #01-129/130/131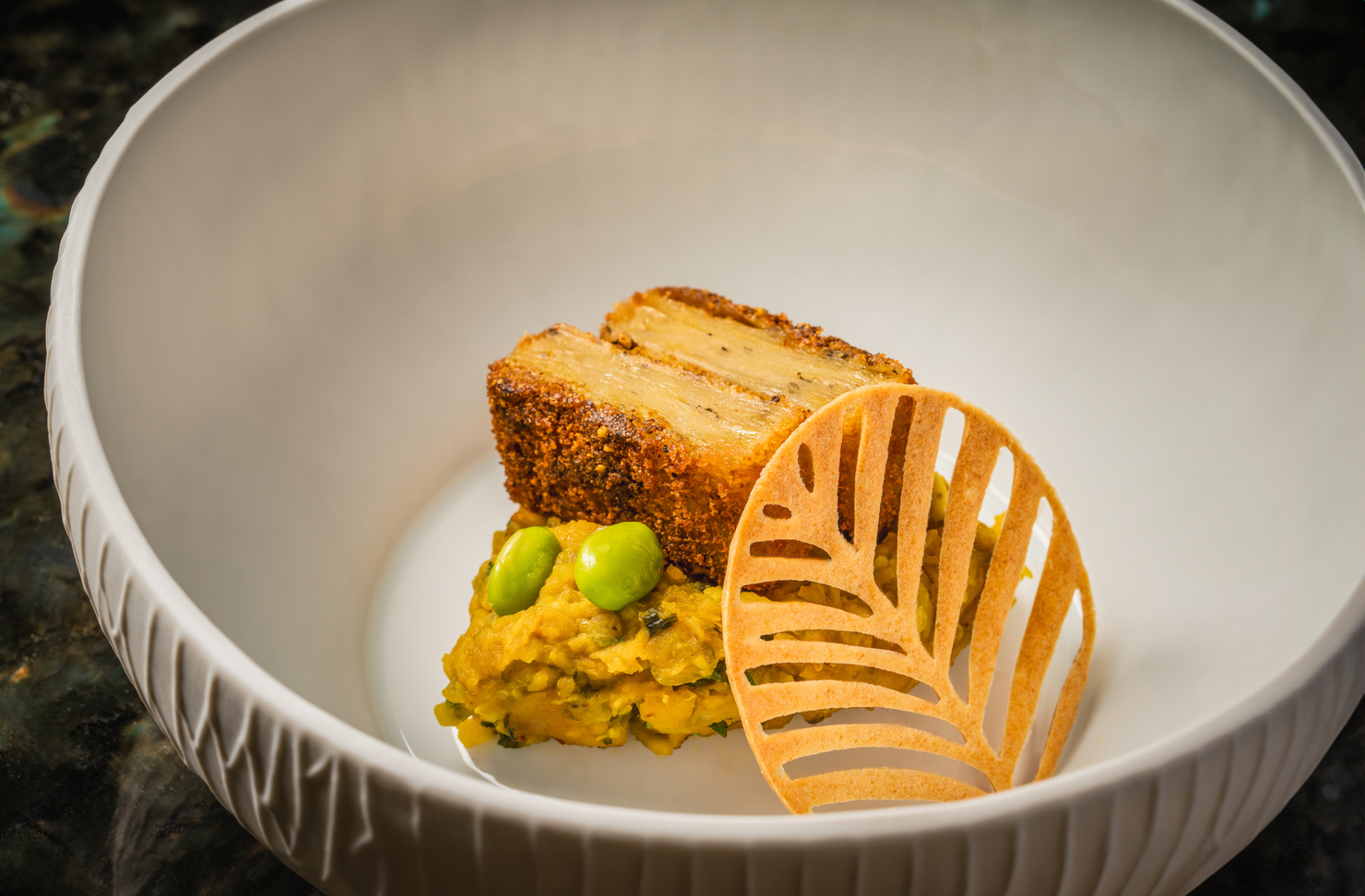 Image credit: Yantra | Supplied
At Yantra you can enjoy a taste of India's rich culinary heritage through an exclusively curated experience menu by Indian culinary historian and food revivalist, Pritha Sen, and Executive Chef Pinaki Ray. A gourmet travelogue through the traditional home kitchens of India, the new menu elevates tradition and presents authentic flavours with a modern touch.
The tossed Alaskan king crab mixed with mustard and topped with coconut foam, coriander oil and a fried quail egg was inspired by the traditional cooking styles borrowed from along India's long coastal belt, while the sutta gosht, a slow-cooked mutton with black cumin and coriander seeds, is a 200-year-old dish that was shared by a family with Persian antecedents. For the vegetarians among you, the aloo tuk with masoor dal is a popular Sindhi fritter of fried and spiced potato slices, served with spiced red lentils and topped with edamame in a lime juice and mustard dressing.
GupShup
Basement 1, The Serangoon House, 301 Serangoon Road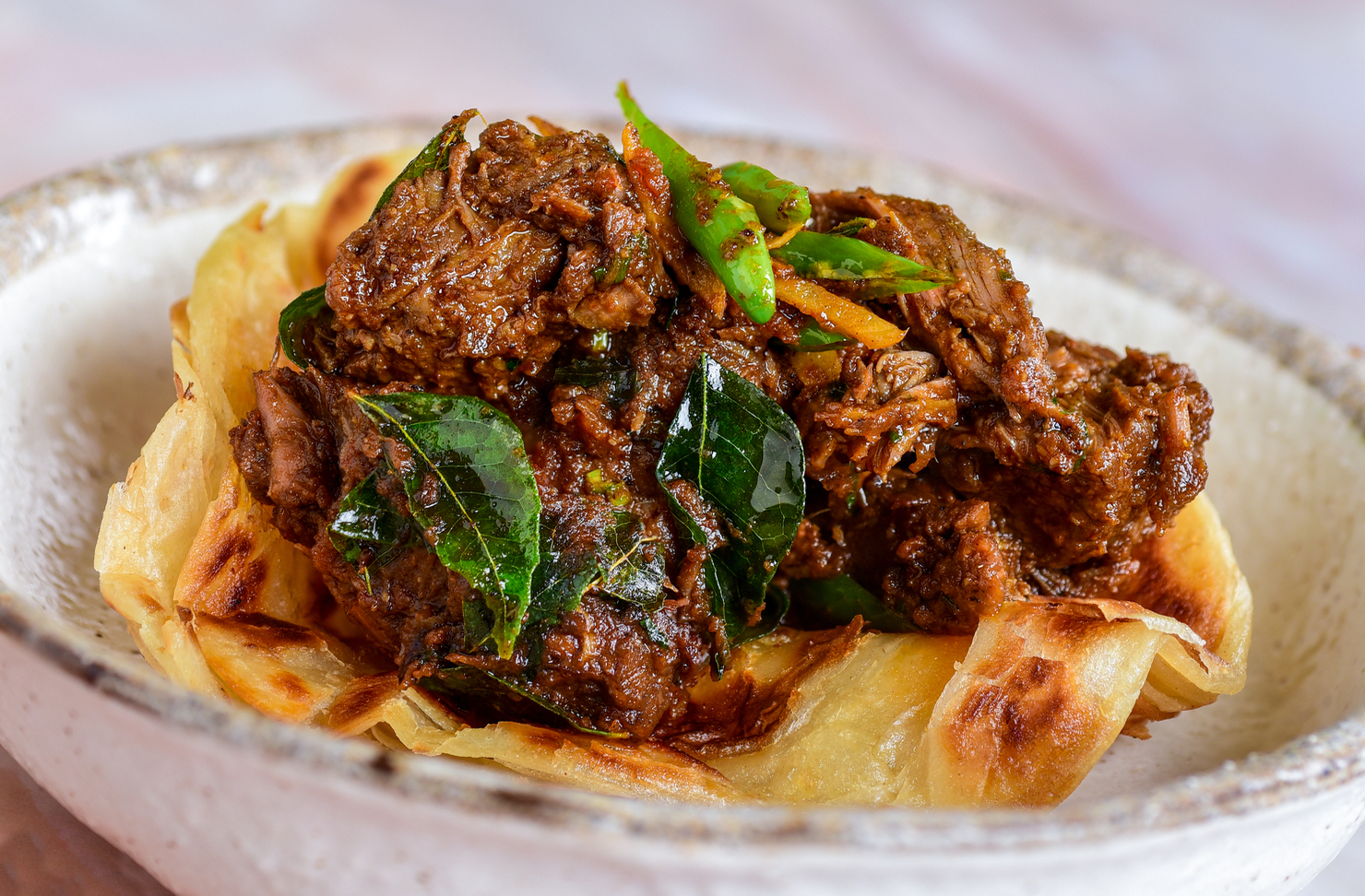 Image credit: GupShup | Supplied
Located in Serangoon House, a Tribute Portfolio Hotel, GupShup has a strong focus on India street food. The menu, which was specially curated by celebrated Indian chef, Surjan Singh, is extensive and includes cultural delicacies from all over India including Delhi, Bombay, Punjab, central India and the coasts.
You can expect to find all time favourites such as tandoori chicken tikka and potato packed samosas, as well as more unusual offerings like the gosht seekh kebab (spiced lamb mince skewers) and meat tariwala (slow cooked goat curry)—all of which pack a flavourful punch.
Adda
7500E Beach Road, #01-201 Diners Building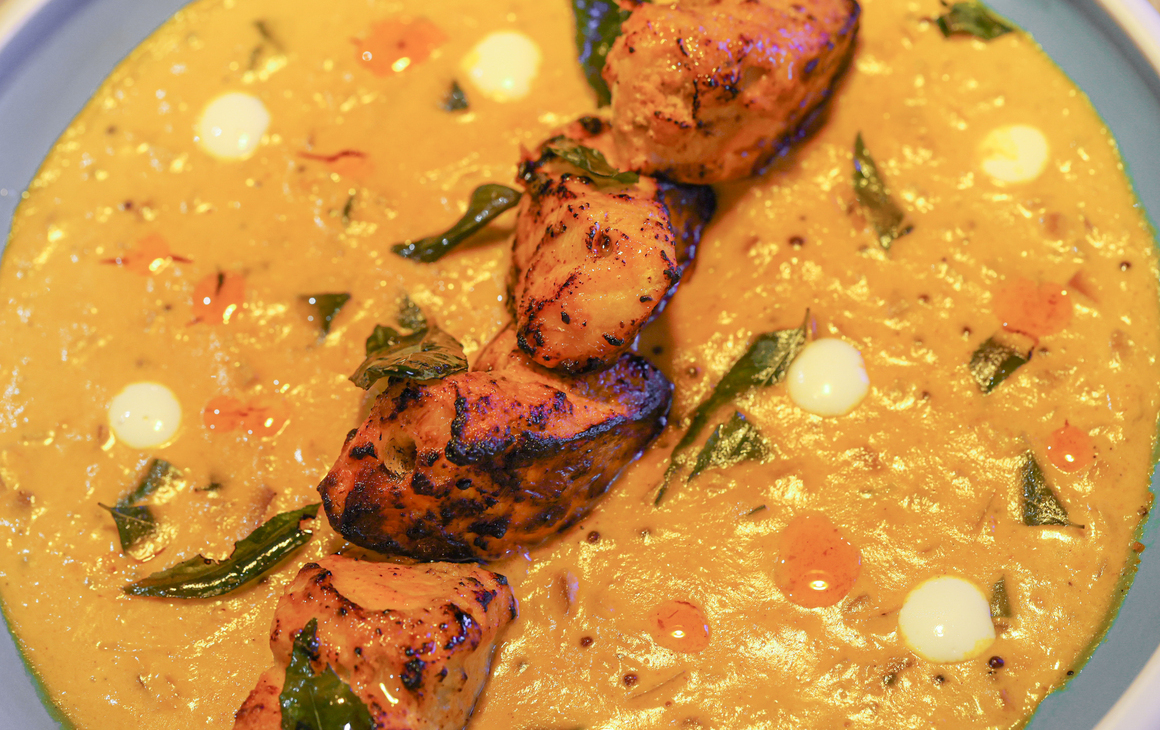 Image credit: Adda | Supplied
Adda is Singapore's only Neo-Indian restaurant serving traditional Indian fare with a unique twist and infusion of local flavours—think tandoori-marinated salmon in a laksa sauce, signature butter chicken pot pie, A.F.C (Adda fried chicken) and prata quesadillas.
Helmed by Michelin-starred Chef Manjunath Mural, who is a champion for global Asian-Indian gastronomy, the restaurant, bar and lounge exudes an electric energy along with a delectable cocktail menu whipped up by master mixologists. This year, the team at Adda are back with their limited-edition artisanal sweets to celebrate the festival of lights. The flavours include pina colada, green coffee and pistachio, mandarin and macadamia, rose and gulukand, chocolate tiramisu and the always popular fig, date, mulberry and nut.
You may also like:
Revolver
56 Tras Street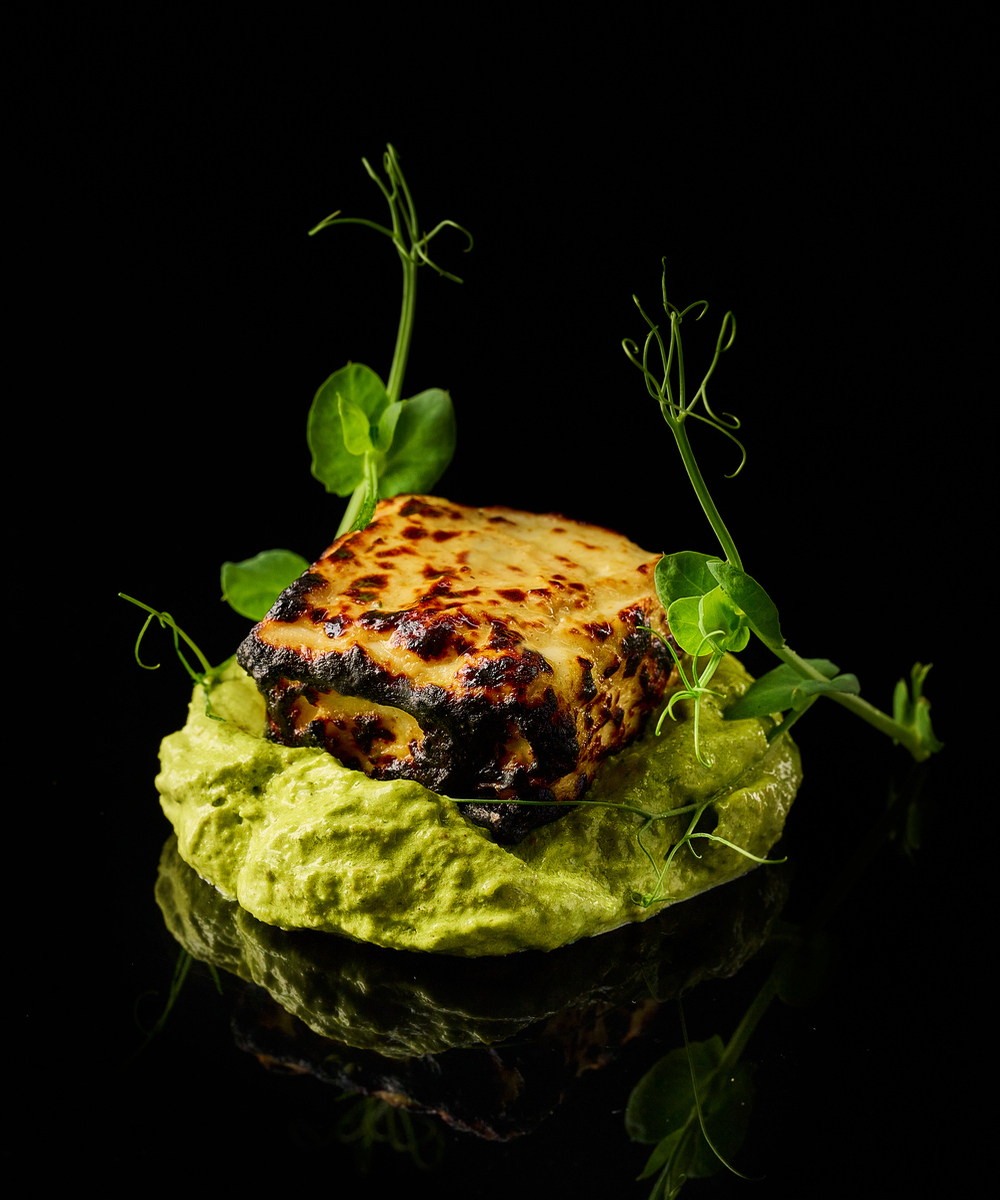 Image credit: Revolver | Supplied
Helmed by Executive Chef Saurabh Udinia, Revolver is an open-fire grill restaurant that brings together Indian cooking sensibilities with international flavours and world-class produce. The ever-changing tasting menus feature dishes cooked over custom-built wood-fire, binchotan grills, and in a gleaming hand-beaten tandoor.
Chef Saurabh's lobster Kerala rice is not to be missed. The sweet acidity of tomatoes and tamarind invigorates the Australian rock lobster's flavours, while curry leaves provide earthy depth. Their crowd-pleasing paneer course features the grilled cottage cheese, flown in fresh from Delhi, with a flavourful peas and cumin foam.
Barood
56A Tras Street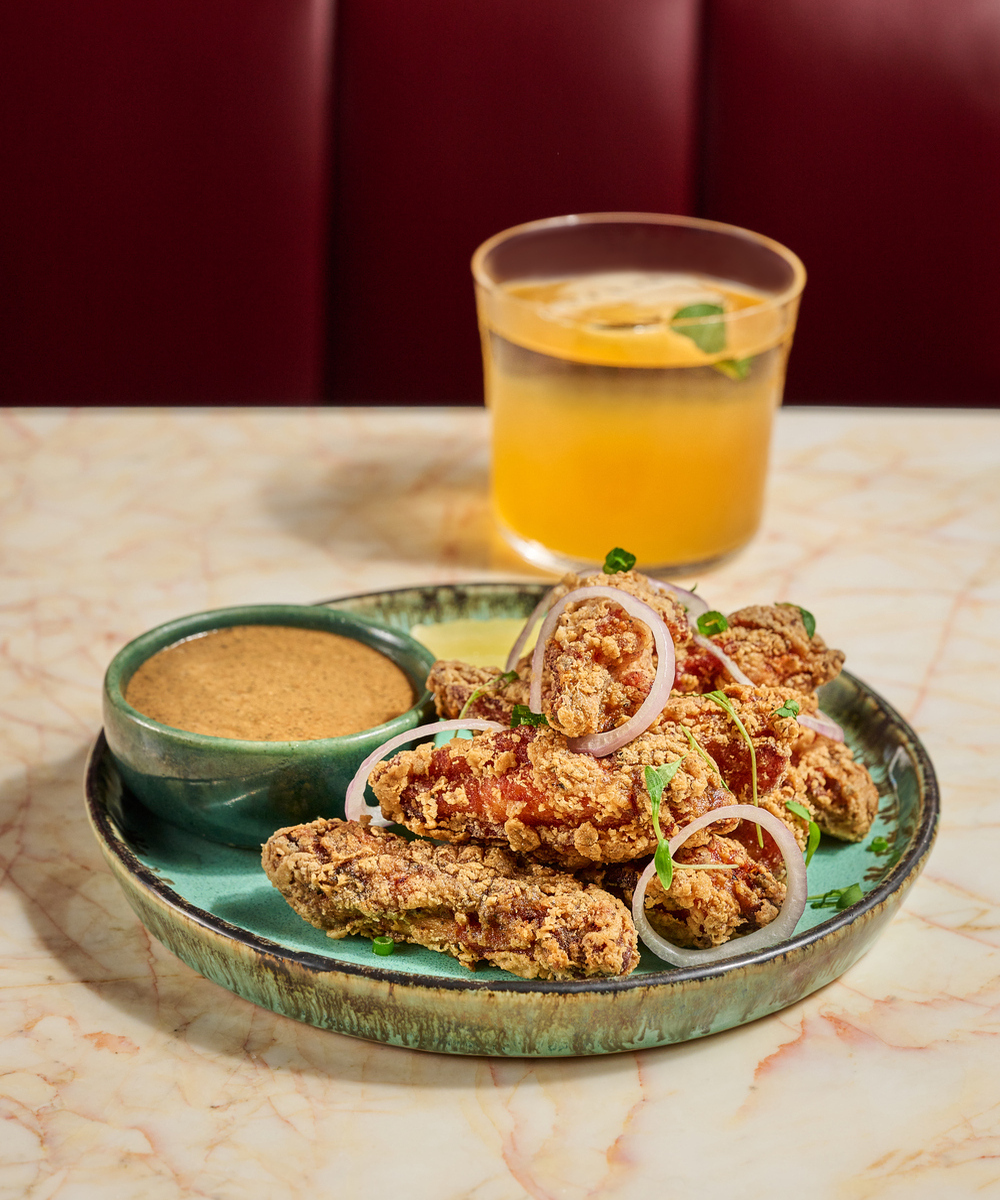 Image credit: Barood | Supplied
Tucked away on the second floor of Revolver's shophouse, Barood, which is also overseen by Chef Saurabh Udinia, is a modern Latin Indian izakaya known for its spiced tapas and evaluated cocktails. Inspired by the rich Moorish influences of 1960s Paris, the restaurant boasts plush seating and intimate lighting making it an ideal spot for your next date night.
In keeping with Barood's Latin Indian roots, the Malabar pork tacos are filled with pulled pork braised in Malabar spices such as coriander, cumin and cloves. Dumpling lovers will enjoy the Momo Calcutta, filled with ginger chicken and served with a Goan sambal. But our favourite dish is the black pepper chicken wings spritzed with lime and brightened with onions.
Thevar
9 Keong Saik Road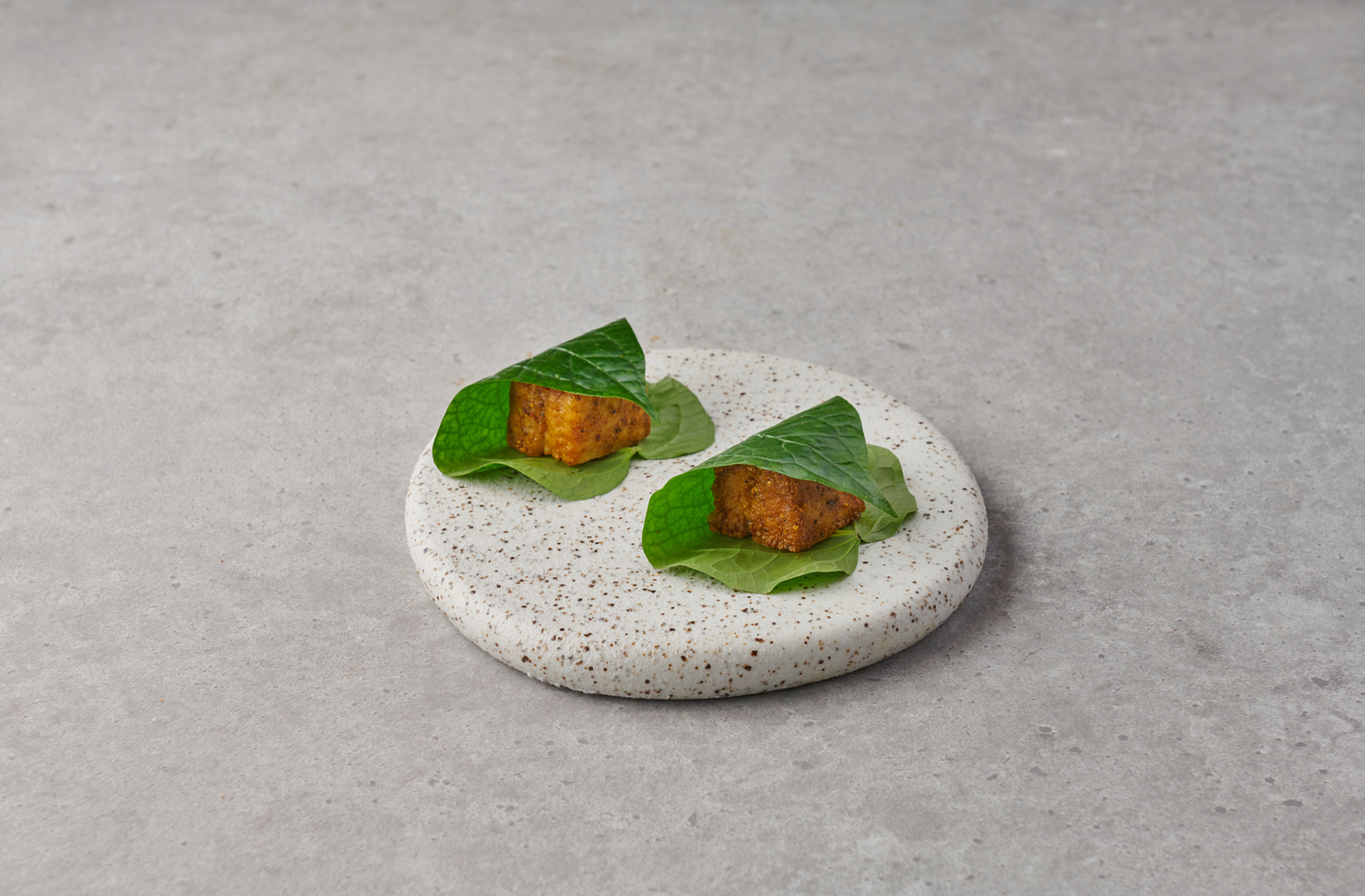 Image credit: Thevar | Supplied
With two Michelin stars to its name, you know you're going to be in for a culinary treat at modern Indian restaurant Thevar. Helmed by Chef Mano Thevar, the menu draws inspiration from his Indian roots alongside the use of seasonal ingredients and modern European techniques.
Highlights include the crispy pork jowl, which comes wrapped in betel leaf and topped with a coconut-sambal aioli, and the pork ribs glazed with medjool dates, which you should order with a side of berry pulao (long-grained rice cooked with garam masala, lemongrass and pandan, as well as pistachios and cranberries for added texture). The Chettinad chicken also deserves a special mention—think of it like an Indian taco filled with delicious chicken curry.
Shikar
2 Cook Street, Maxwell Reserve hotel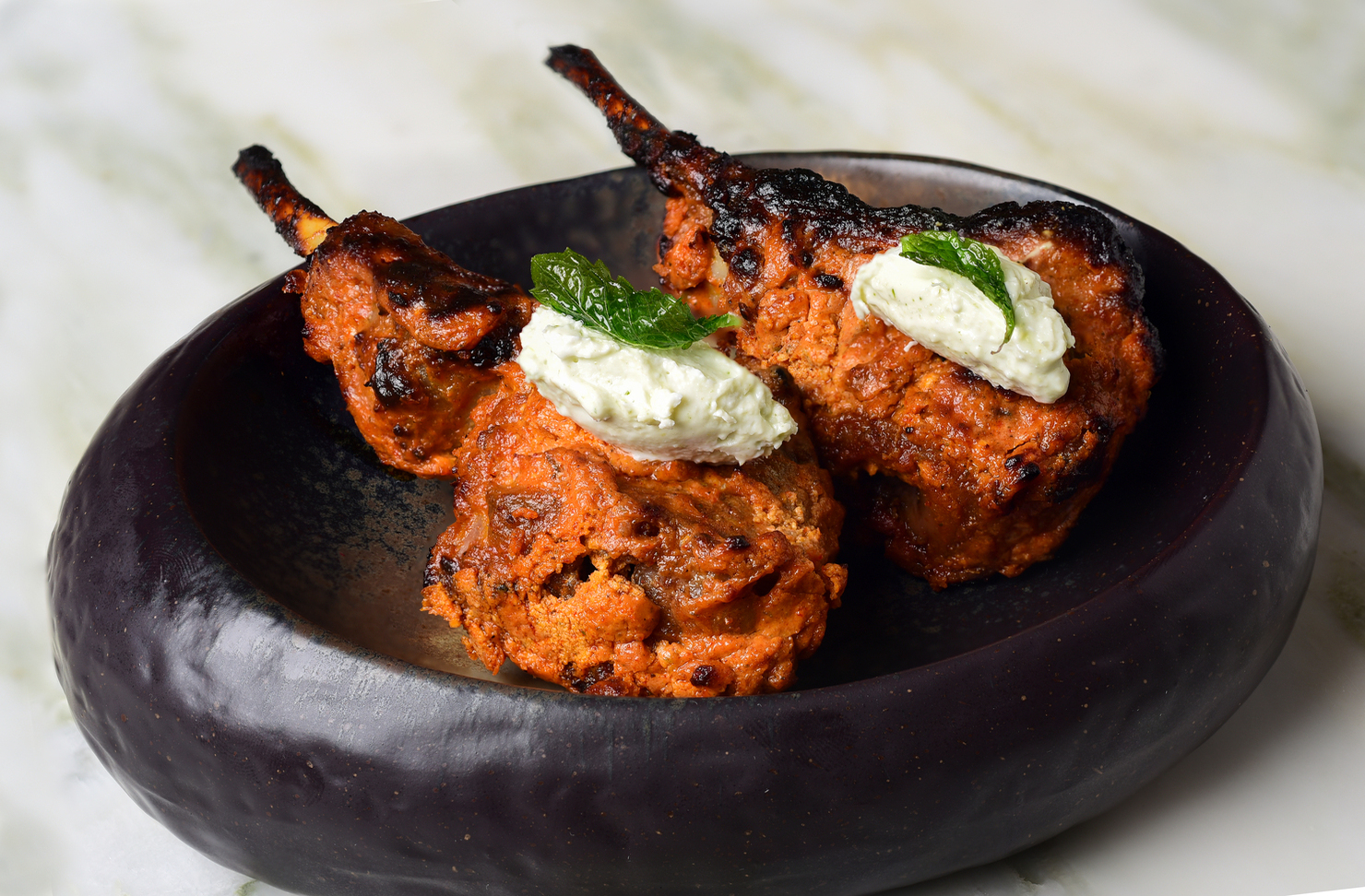 Image credit: Shikar | Supplied
A fine-dining Indian restaurant in Singapore by The Garcha Group, Shikar (meaning to hunt in Hindi) is inspired by the old feasts of Indian Royals. With its colourful patterns, quirky seating and unusual wall murals, you'll feel as though you've been transported to a secret club in India where only members of high society are allowed.
Shikar's menu was designed by Chef Surjan Singh (the same man responsible for GupShup's menu) and explores progressive ideas in Indian cuisine while maintaining traditional integrity. We recommend the tender stem broccoli, grass-fed New Zealand lamb rack, roasted chicken curry with smoked tomato butter sauce and Australian lamb saddle and shoulder biryani served with garlic yoghurt.
Ms. Maria & Mr. Singh
43 Craig Road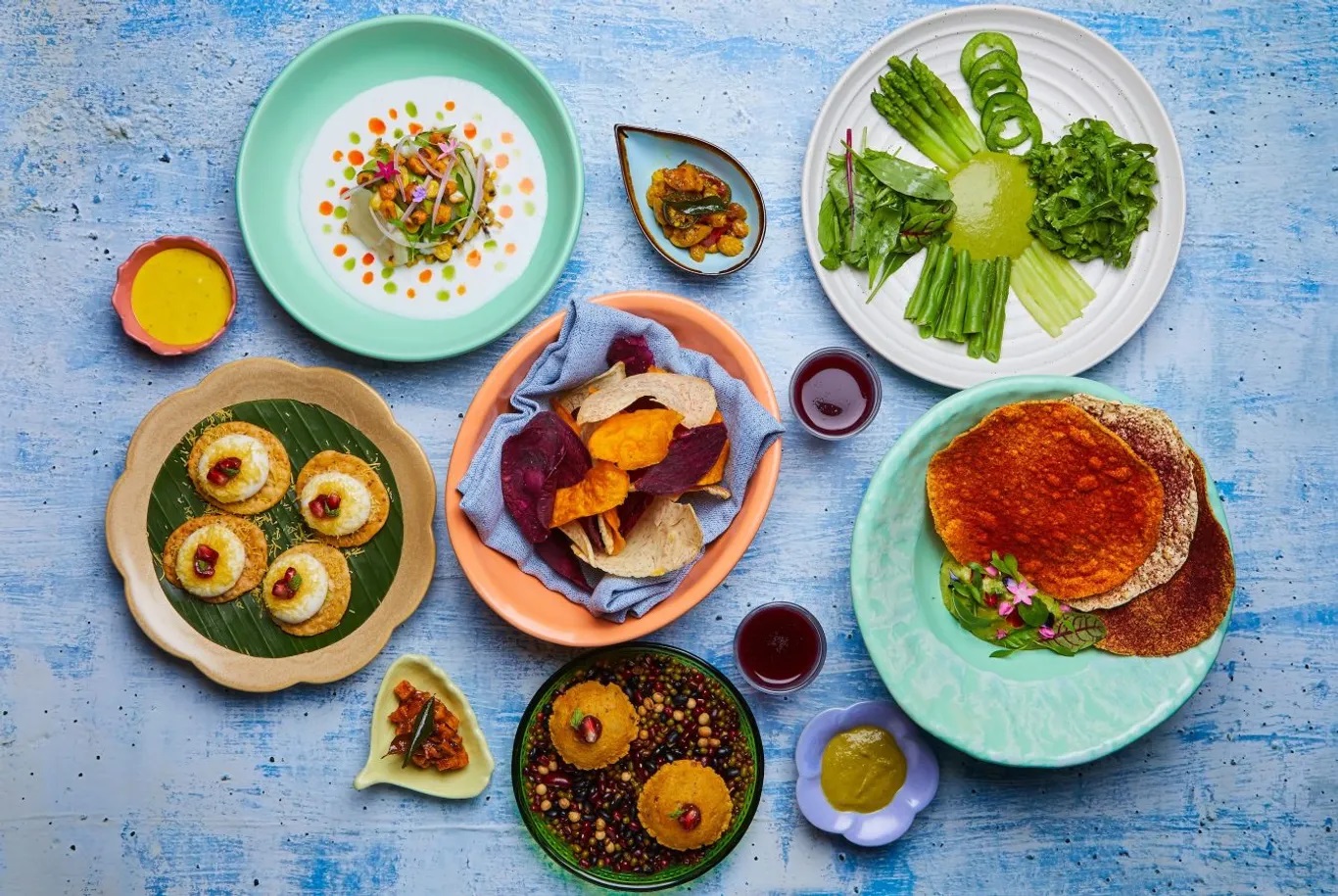 Image credit: Ms. Maria & Mr. Singh | Website
A reflection of a love affair between a Mexican home town girl and an Indian city boy, Ms. Maria & Mr. Singh is a casual Indian restaurant with Mexican inclinations. The menu, which was designed by Chef Gaggan Anand, showcases homestyle Indian and Mexican cooking alongside the perfect blend of flavours and traditions.
The 'Love at First Bite' snacks include ceviche and guacamole, while the fusion taco menu includes pulled pork vindaloo served with a selection of salsas. Under 'For wedding and maybe a funeral' you'll find chicken tikka masala, palak paneer, as well as Gaggan's signature crab curry. If you fancy finishing on something sweet, the churros with sticky rice ice cream and mango yuzu snowball are both good options.
The Curry Club Signature
11 Mohamed Sultan Road, #01-01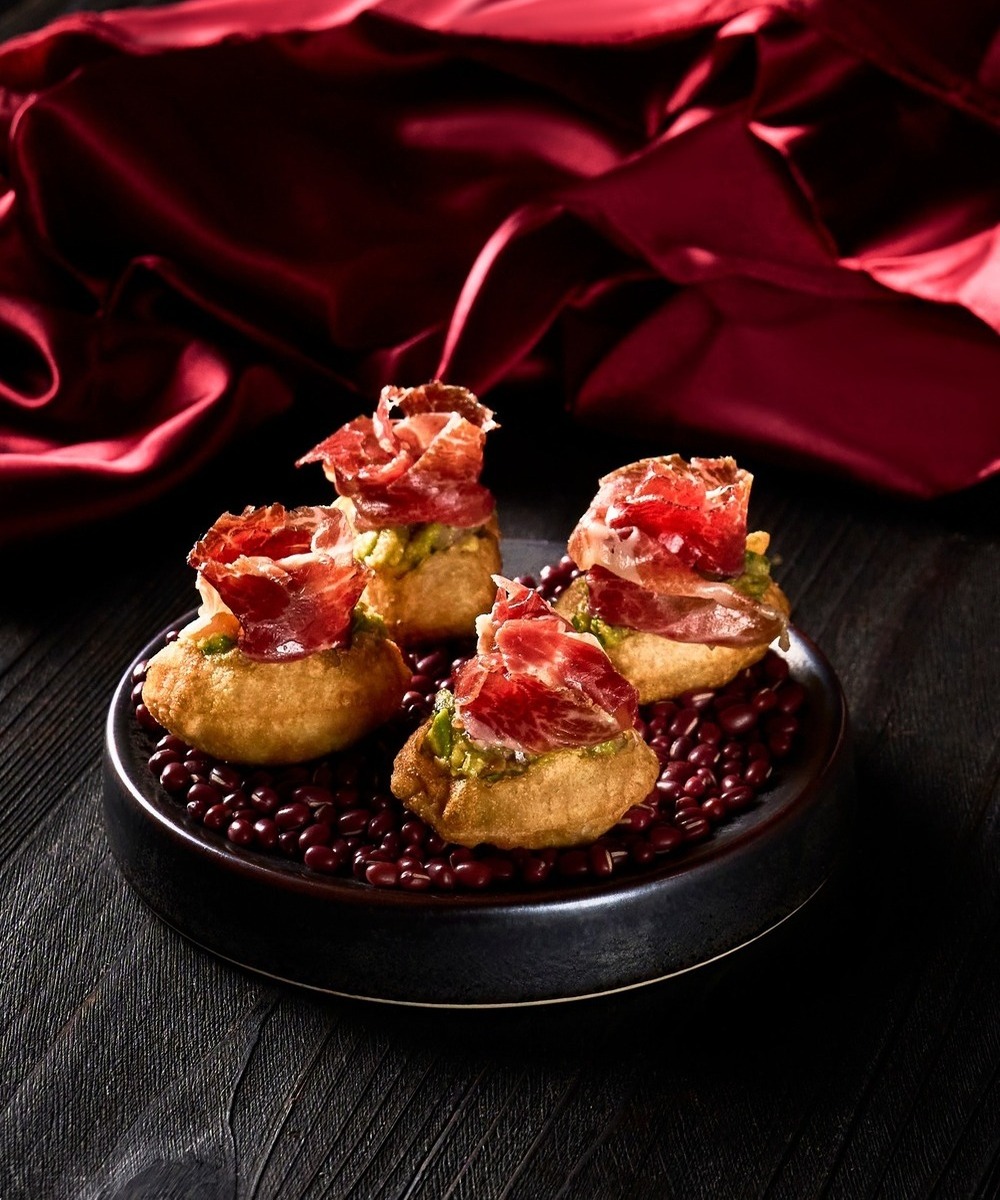 Image credit: The Curry Club | Supplied
Founded by Mr Raj, a former Singapore Airlines cabin crew whose retrenchment fueled his transition into the world of F&B and hospitality, The Curry Club Signature is known for its modern interpretations of Indian flavours as well as its signature small plates and sharing platters.
With a range of vegetarian and non-vegetarian options available, each dish borrows the best flavours from generations-old family recipes which have been updated with a modern touch by Chef Saumya Prakash. The puri bombs reimagine pani poori as little fried parcels encasing avocado relish topped with housemade pickled cucumber. Meanwhile, the tofu tikki twist is a new take on palak paneer with spicy tofu instead of cottage cheese doused in spinach gravy and served with hearty tempered quinoa.
Looking for more? Check out:
Main image credit: Yantra | Supplied
Urban List Best Of: has our highest stamp of approval—curated lists of the very best recommendations for you to eat, do, see, buy or book, carefully chosen by our Editors.