You know those bowls full of a bright coloured smoothie-like substance that keep rocking up to the table next to you at breakfast? Yep, we're talking about those today.
Pronounced "ah-sigh-ee", this superfood berry will give you superpowers when teamed with fresh fruits, blended and then garnished with nuts. At least that's what we choose to believe.
These delicious bowls of goodness are the perfect summertime treat, so all in the name of research, we have tasted our way around the Sunshine Coast and rounded up the cafes that are serving up the tastiest acai concoctions across the region. You ready? Grab a spoon and dig in.
Cafe Nurcha
BUDERIM
Located within Maroochydore's Coastal Wellness Centre, Cafe Nurcha is your one-stop shop for nourishing plant-based food and vibes that are always spot-on. Their acai bowls are filled to the brim with Acai Flow and topped with delicious goodies; and while they're all scrumptious, we definitely have a soft spot for the Choc Lovers, which includes dark choc buttons and cacao nibs.
Lil Canteen
BUDDINA
Lil Canteen is the little sister to every foodie's favourite place, Decisions Café so you know the place has good genes. Think fresh juices, smoothies and, of course, epic acai bowls. From Reese's Pieces with CocoNuts acai bowls to more classic toppings, you won't be disappointed when you tuck into one of these bad boys.
Acai Brothers
Mooloolaba, Noosaville
So, you've had your fair share of acai bowls, and need something that ain't so commonplace? Acai Brothers is your place. Opened since the end of 2015, this superfood bar blends up some interesting combos. Where to start? Anywhere is a safe bet, but some of our picks include their lemon acai bowl topped with local fruits and the decadent raw choc peppermint acai bowl. If there was a God of Health, this would be his breakfast spot.
New Earth Cafe
COOLUM BEACH
New Earth Cafe is a plant-powered cafe blending all the elements of raw, organic, gluten and dairy-free diets to satisfy even the most stubborn diner. Based in Coolum, the entire menu, including nut milks, breads, wraps, and sweets are made onsite to ensure you receive the finest quality vegan meals, including acai bowls, when stopping in.
Depot Café
Noosaville
Depot in Noosaville do a ripper organic acai bowl that's filled to the brim with deliciousness, including Amazonia acai and bananas. Loaded with copious amounts of vitamins, this version of the whopper foodie trend will leave you feeling like you're the healthiest person on the planet for skipping the pancakes with extra bacon this morning. Nice one.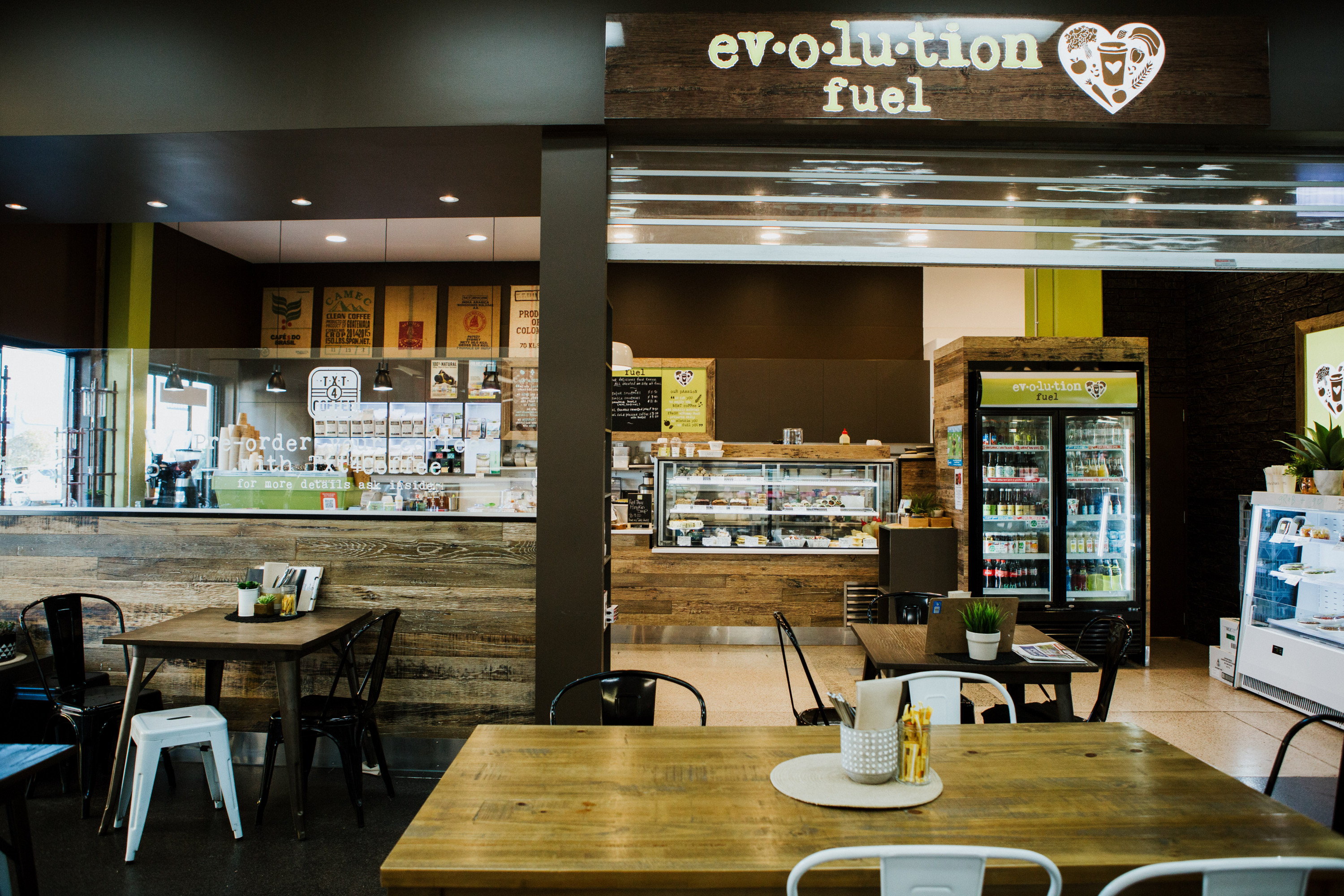 Evolution Fuel
MAROOCHYDORE
Trust us, you'll feel good just reading the menu at Evolution Fuel, it's that healthy. Taking the bar up a notch, their dishes are packed with the good-for-you stuff. Their acai bowls are definitely some of the best on the Coast, so whichever you choose, you're sure to leave satisfied.
Decisions
Birtinya
We definitely have to mention Decisions' acai bowls, featuring a deliciously healthy mix of nut-free granola, the freshest of seasonal fruits, mixed seeds, and coconut flakes. So pretty, you'll feel obliged to take an Insta pic before gobbling it down.
Raw Energy
Various locations
This place is a franchise, which normally is a turn-off, but somehow Raw Energy manages to keep their cool on the Sunny Coast scene. With stores smattered across the region, this is our very own healthy food chain, and with a seductive acai bowl on all the menus, there's a whole lot to love. Acai berries blended with fresh apple juice, banana, and strawberry and served with toasted muesli, fresh banana, strawberries, and coconut. Boo-yah!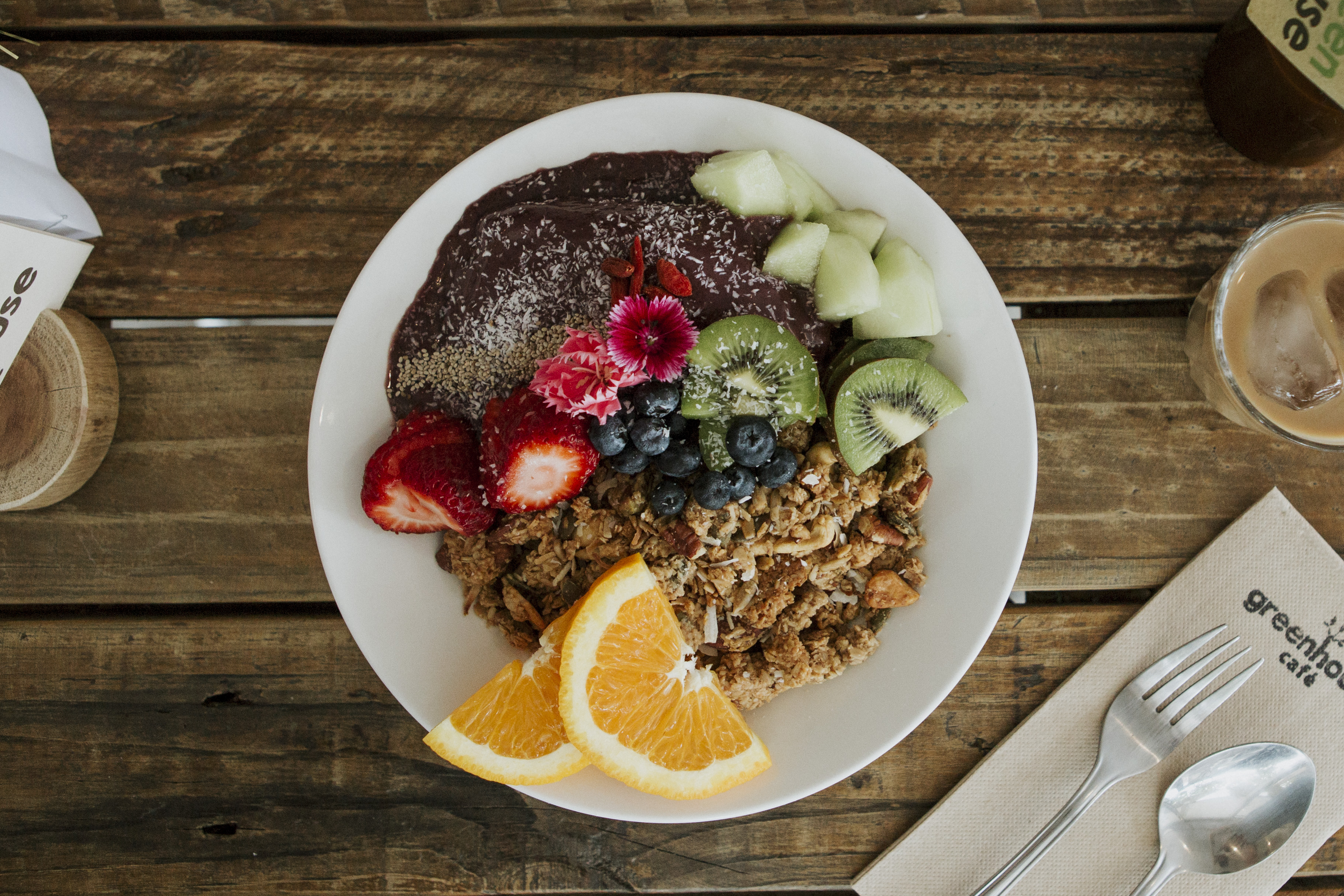 Greenhouse Cafe
Caloundra
Greenhouse Cafe in Caloundra is your ultimate go-to vegetarian and vegan hotspot. If the name doesn't speak for itself, then you need to add a little green into your life. If you're searching for a delicious acai bowl and epic food art, we suggest the pure unsweetened Acai bowl. And if the Amazon deliciousness doesn't leave you begging for more, then the presentation will. Had Acai five days in a row? Order the fluffy vegan pancakes decorated with seasonal fruits and coconut ice cream. Drool.
On a health kick? Check out the Sunshine Coast's best vegan food while you're at it.
Image credit: Amy Higg