We love our bread, we love our butter, but most of all we love eachother our bread.
That's why we've mauled the best bakeries on the Sunshine Coast—to try all the loaves and rolls and sweet nothings, so that we could bring you a tight list of the best bready spots.
Because let's face it, Sunday mornings can be ruined in a mouthful if your bacon and egg barbecue breakfast is served up on a dry, stodgy slice of bread.
Kenilworth Bakery
Kenilworth
With mouth-watering pies (the south-west chicken is amazing!), artisan loafs and assorted sweets, it's worth a visit to the heritage-listed Kenilworth Bakery. Consistently serving up delicious baked goods, including vegan options for our meat/dairy-free friends, these guys popped onto our radar thanks to the launch of their giant 1kg doughnut challenge. Loaded with cream, and your choice of jam, custard of Nutella, these sell-out sugary giants must be ordered the day before. The best bit? If you finish it in one sitting, on your own, you'll get your money back and a plaque with your name on the bakery wall. How's that for a bit of community spirit?!
Circa Cooroy
Cooroy
If you're one to dream of Parisian bakery delights and the smell of only the finest coffee, then this coffee roastery and in-house bakery is JUST for you! Located in the beautiful Noosa Hinterland of uber-relaxed Cooroy, Circa is a converted garage, with a stylish and modern French twist. But, it gets better... at night Circa turns into a bustling pizzeria offering up authentic Italian pizzas. This place is a true foodie paradise that locals and out-of-towners alike are loving.
Noosa Hot Bread Shop
Noosa
This French boulangerie-style shop in Noosa Junction and on Hastings Street, is without a doubt one of the best bakeries on the Sunshine Coast. Not only can you grab some of the most perfectly made sourdough in all of the Noosa land, but if you're hanging for a sweet treat to scoff on the way home (just make sure you dust off the flakes from your lap before opening the front door), try their pain au chocolat. Using French butter and flour, it's the closest you'll get to Paris, without jumping on a plane. All hail the Noosa Hot Bread Shop!
Ricks Artisan Pies & Sourdough
Noosa
Ricks Artisan Pies & Sourdough is a delightful bakery serving up all our faves with a very special and very French twist. Fancy a gourmet pie or specially baked sourdough? If you love treats like this, Ricks is most certainly the place for you. Fast faves with locals have been the Angus in Béarnaise Pie with pan fried mushrooms and cheddar cheese and the BBQ Pulled Pork Pie. If you want something a little sweeter look no further than the traditional Portuguese Custard Tarts, G-Free Orange Bars with Cream Cheese, Belgium Chocolate Brownies, Passionfruit Curd Tarts and French Vanilla Slice. Ricks Artisan Pies & Sourdough has something for everyone, including amazingly smooth All Press coffee. Just saying!
Harvest Breads
Cotton Tree
Harvest Breads on The Esplanade at Cotton Tree is a go-to for Marcoochydore locals craving an airy slice of authentic artisan sourdough with just the right amount of chewiness. Trust us, it's a tough combo to find, but these guys have nailed it! On top of their bread range, Harvest's shelves are loaded with freshly baked cakes, pastries, and some of our favourite local provisions. Grab a jar of their pineapple curry chutney or beetroot relish and you'll be whipping up some of the best homemade sandwiches around town.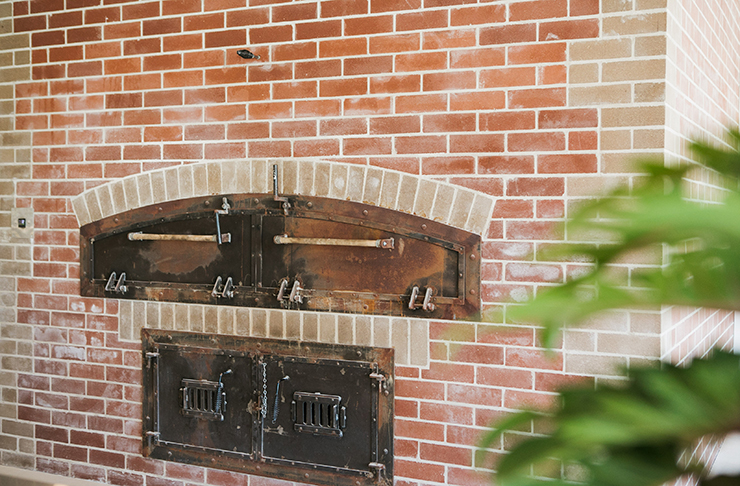 Vans Wegens Continental Bakery
Mooloolaba
If Vans Wegens Continental Bakery is renowned for anything, it's got to be for their cronuts and cruffins. Selling directly from their shopfront in Maroochydore—as well as supplying dozens of cafes across the Coast with their baked goods—these parcels of sweetness are a must-try if you're cruising in Mooloolaba. P.s. These local favourites sell-out, so if cronuts are on your weekend food hit list, don't leave it till late in the day.
Le Bon Delice
Peregian Beach
A little slice of France in Peregian Beach, Le Bon Delice is the northern end of the Coast's go-to for incredible chocolate éclair, macaroons or any other sweet that Francophiles go weak for. They also serve up delicious brekkie plates including a to-die-for croque monsieur, which we've found goes down extra smoothly with a chocolate chai.
Tanglewood Sourdough Organic Bakery
Noosaville
It's all in the name, and for Tanglewood Sourdough Organic Bakery, it could never be more true. Tucked away inside of Belmondo's in the industrial area at Noosa, this is a bakery famed for it's huge selection of sourdough made from organic fresh-milled flour. Mixed with activated nuts or ancient grains, you can grab loaves of white, sprouted quinoa and spelt sourdough to name a few. Then, just add butter.
Ok so now you've eaten everything you possibly could right? What about working those cals off? We've rounded up the best running tracks on the Sunshine Coast here for you to check out stat! What about the best hikes on the Sunshine Coast instead? More of a bike rider? We've also rounded up the best bikes rides on the Sunshine Coast here.
Image Credit: Daniel Hine and Amy Higg for The Urban List