There's a whole lot more to Japanese cuisine than just sushi. And lucky for us, there's plenty of places on the Sunshine Coast, serving up everything from salty ramen and black sesame ice cream to traditional teppanyaki, and yes, even those delectable little rolls stuffed with all sorts.
Whether you're looking to spend some loose change or your whole fortnightly pay check, we've uncovered the best Japanese restaurants on the Sunshine Coast in 2022. Get those chopsticks ready.
Ikko Japanese Kitchen
Maroochydore
From the homemade miso soup to the crispy chicken karaage, Ikko Japanese is the gift that keeps on giving. Whether you're on a lunch break and need a quick Japanese fix (hot top: order the chicken katsu bento box) or you're trying to figure out how many pork gyozas it's humanly possible to eat, this authentic little eatery is one of the best Japanese restaurants on the Sunshine Coast.
Sakana Sushi Bar
Mooloolaba
The most highly rated sushi restaurant in Mooloolaba, we couldn't possibly write about the best Japanese on the Sunshine Coast without including Sakana Sushi Bar. Unassuming and tucked discreetly into the side of its sister restaurant Fish on Parkyn, Sakana is a Mooloolaba institution for a reason. Dive into the fresh sashimi, nigiri sushi, futomaki and assortment of other traditional Japanese dishes, which use high quality seafood from the docks straight behind Sakana and are designed to be shared with great company.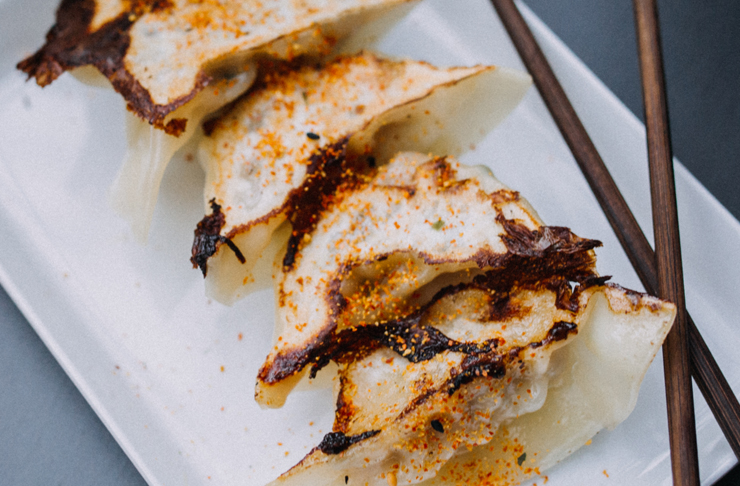 Bamboo House
Maroochydore
If you're one of those people who like being spoilt for choice when looking at a menu, then you'll find your happy place at Bamboo House. This BYO restaurant offers almost every type of Japanese dish you can think of and it won't break the bank. With most donburi bowls and giant sushi rolls coming in at under $15, your pocket change will go a long way here.
Sumi Open Kitchen
Noosa
Sumi Open Kitchen provides a unique dining experience that allows guests to get up close and personal with the geniuses who prepare the food. Minimalist design, clean lines and ambient lighting, instantly give away that this is not your average Japanese restaurant. The chefs at Sumi are so confident in their cooking, that they only offer a 'trust the chef' four-course or six-course set menu, which is great for those who always have a hard time choosing.
Sushi Yah Man
Noosa
Giving us the cultural combination we never knew we needed, Sushi Yah Man is the perfect mix of Jamaican and Japanese. Pumping out rasta tunes while serving up delicious Japanese, this laidback sushi joint is known for its chunky inside-out rolls, Japanese Tapas, and authentic curries and noodles. After one visit here, you'll never want to eat Japanese without reggae again.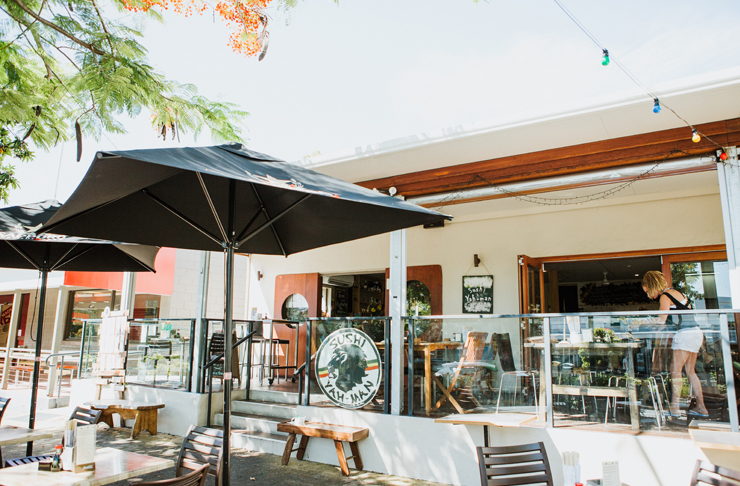 Sushi Wave
Peregian Beach
This BYO dine-in and takeaway sushi joint is almost too good to be true. With an endless menu of Japanese delights, including sushi, noodles, hot dishes and mains, Sushi Wave literally has something for everyone. Whether you're a sucker for pork gyoza, prawn katsu or yakisoba noodles, you'll taste why this joint made its way into our list of the best Japanese restaurants on the Sunshine Coast.
Kinnho Teppanyaki
Mooloolaba
There's something about various vegetables, meats and rice balls flying through the air that makes teppanyaki so appealing. Bring out your inner child (and practice your catching skills) at this highly entertainly teppanyaki joint in Mooloolaba. Kinnho Teppanyaki is, hands down, one of the best teppanyaki spots on the Sunshine Coast and boasts an array of set tappeanyaki courses, in addition to appetizers and banquet menus.
Chako
Maroochydore
Elevate your evening with Chako's casual fine dining, which is an intriguing blend of Japanese and charcoal-prepared cuisine. Take your pick from the extensive charcol chargrilled menu, which boasts delights like smoked wagyu karubi with onion salad and wasabi dressing or chargrilled eggplant with den miso and black tea broth. Up the ante and go all out with the chef's four-course banquet for just $75 per person.
Umami Ramen
Maroochydore
As you can probably guess from their name, Umami Ramen specialise in all things ramen and is easily one of the best Japanese restaurants on the Sunshine Coast. From Tonkotsu and Tan-Tan Men to Spicy Black and Spicy Red, all of their ramen dishes are packed with flavour. They also offer rice bowls and Japanese snacks (try the tofu nuggets) plus everything is available to take away, so whether you're dining in or gobbling your ramen on the run, you won't be disappointed.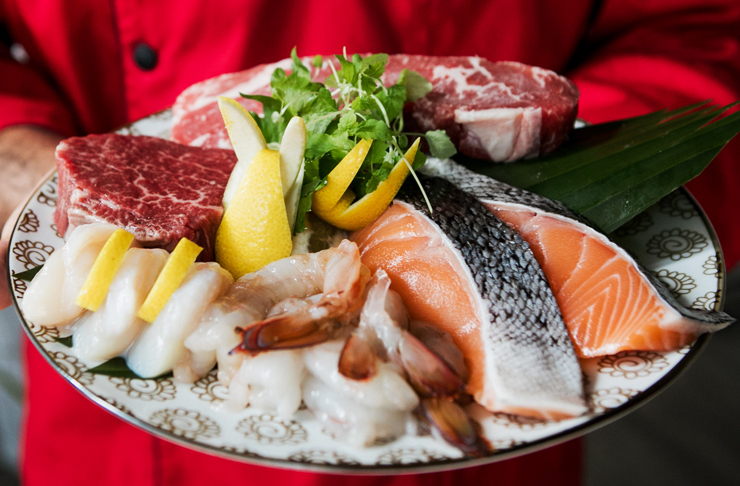 Ginger Japanese Restaurant
Maroochydore
Since its opening, Ginger Japanese has fast become one of the best Japanese restaurants on the Sunshine Coast and it's not hard to see why. Located in Maroochydore, their extensive menu is full of sushi, sashimi and traditional Japanese curries. Be sure to pop in on a Tuesday and take advantage of their $5 dumpling special.
Nobuzo Japan Diner
Mooloolaba
A favourite for both locals and visitors, Nobuzo has built quite the reputation on the Sunshine Coast for its fresh, delicious and authentic Japanese fare and for being one of the best teppanyaki restaurants around. Open for lunch and dinner, don't leave without tasting the prawn tempura or the barbecued eel don.
So you've filled up on gyoza and ramen, now what's next? Twirl your fork into the best Italian restaurants on the Sunshine Coast right now.
Image credit: Amy Higg and Hayley Williamson for Urban List