Maroochydore is teeming with restaurants, cafes and bustling hole-in-the-walls. With so much on offer, it's sometimes hard to know where to wine and dine. Whether you're craving a laidback long lunch, a romantic pull-out-all-the-stops dinner or a casual spot to become your new go-to, Maroochydore has got you covered.
From authentic Japanese joints to riverside dining to luxe modern French cuisine, here some of the best restaurants in Maroochydore you need to try.
The Boat Shed
This is an oldie but a goodie. Situated on the fringes of the Maroochy River, the sweeping views of the river at The Boat Shed iare unbeatable, which is why it's one of our favourite spots to sit back and relax with an aperol spritz in hand. Enjoy their modern Australian menu over a lazy lunch or celebratory dinner. Think: Hervey Bay scallops with lemongrass and kaffir lime butter, crackling pork belly with spiced pumpkin and cashew pesto pasta with smoked tomatoes. If you're chasing a more casual vibe, then lay down a picnic rug in the park and pick up fish and chips from The Boat Shed's hole-in-the-wall takeaway.
Junk
Serving a remix of Thai, Vietnamese, Malaysian and Chinese street-style cuisine, Junk is always a winner when heading out for a cheap meal in Maroochydore. Best enjoyed share-style, grab your mates and load up on their chicken katsu bao with crispy fried chicken breast, Gangnam spiced fries with nacho cheese sauce and don't forget to grab a few bowls of crunchy lotus chips. Pop by between 11:30am and 3pm any day and you can grab one of their delicious bento boxes for a quick and delicious lunch. Hands down, one of the best restaurants in Maroochydore.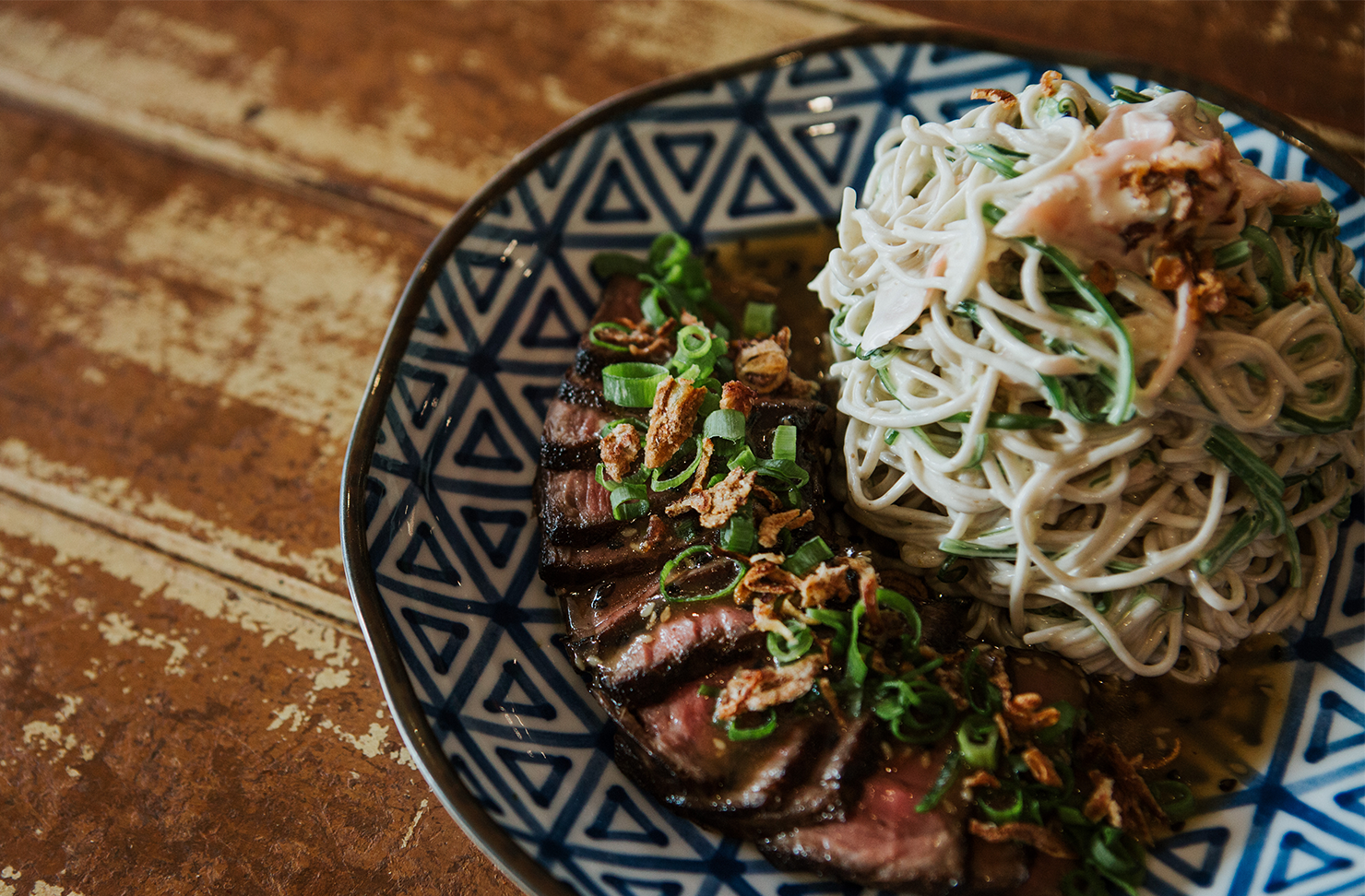 Umami Ramen
Located along busy Aerodrome Road, sandwiched between a row of shopfronts, you could easily pass this eatery by, and that would be a real shame. Umami Ramen is the first dedicated Japanese ramen shop on the Sunshine Coast; it's as authentic as it comes and the regularly packed restaurant is testament to that. Specialising in rich and creamy tonkotsu pork broth, their tender char-siu pork will melt in your mouth. We highly recommend their spicy red ramen, which is served with homemade miso paste and chilli oil or if you're vegetarian or vegan, you're well catered for, with a ramen soup made with four varieties of mushrooms and kelp. Umami also makes a wicked chicken karaage rice bowl. Our chopsticks just can't move fast enough.
Orléans
Orléans is luxurious and modern, drawing inspiration from traditional New Orléans cuisine and finished with a modern French Orléans twist. On the menu, you'll find New Orléans classics like cornbread, sticky beef cheek with potato and truffle souffle and seafood gumbo, as well as roast duck a l'orangé and gnocchi parisienne. This luxe restaurant also boasts a four-course tasting menu, for vegetarians and omnivores alike. Orléans truly serves a memorable culinary experience and is one of the best restaurants in Maroochydore for a romantic night out.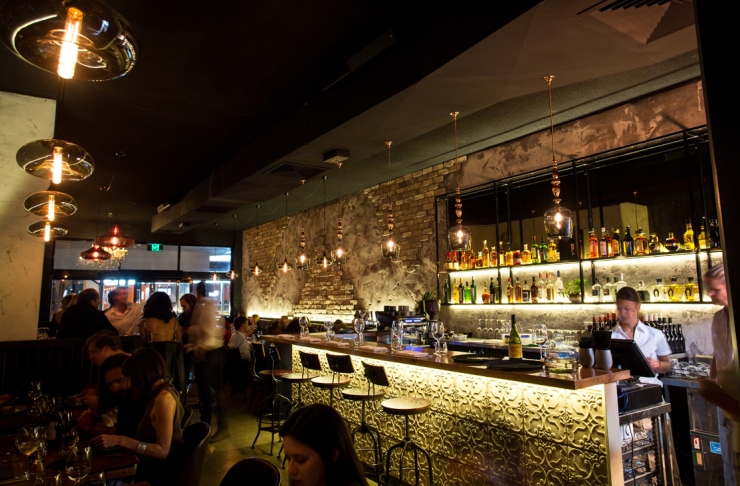 Corbins
Corbins has become a culinary leader here on the Sunshine Coast, serving top-notch Asian-fusion cuisine in the heart of Maroochydore. Munch on small bites, like korean fish bao with coriander mayonnaise or satisfy your hunger with share plates of tempura eggplant with miso, nori and bonito or twice-cooked pork belly with sweet and sour sauce. They also serve up two incredible degustation menus, with their very reasonable pricing between $45 and $65. It's no wonder this place slips into our list of the best restaurants in Maroochydore.
Soka
The recently renamed Soka (originally Chako) will elevate your evening with casual fine dining, which is an intriguing blend of Japanese and charcoal-prepared cuisine. Take your pick from Soka's extensive charcoal char-grilled menu, which boasts delights like smoked wagyu karubi with onion salad and wasabi dressing or chargrilled eggplant with den miso and black tea broth. Up the ante and go all out with the chef's four-course banquet for just $75 per person.
Image credit: Amy Higg and Chevaune Hindley for Urban Lis