We all know dog owners are the best people. While cat owners are Machiavellian, and just overall a bit untrustworthy, we dog owners are honest, lovable and loyal. Sorry, that's just how it is. So when we and our favourite furry buddies want to head out for a day of activities and frolicking, where can you find us?
We've rounded up the best dog parks on the Sunshine Coast for your woofing pleasure.
Stumers Creek in Coolum
Beach access 67 to 72
This popular spot is right on the beach with access to a saltwater creek too, so don't forget to pack a towel, because you're definitely going to come home with a soggy, sandy doggo. This off-leash area is always teeming with dogs, kids and owners, so if your dog doesn't play well with others, you might want to find a quieter spot.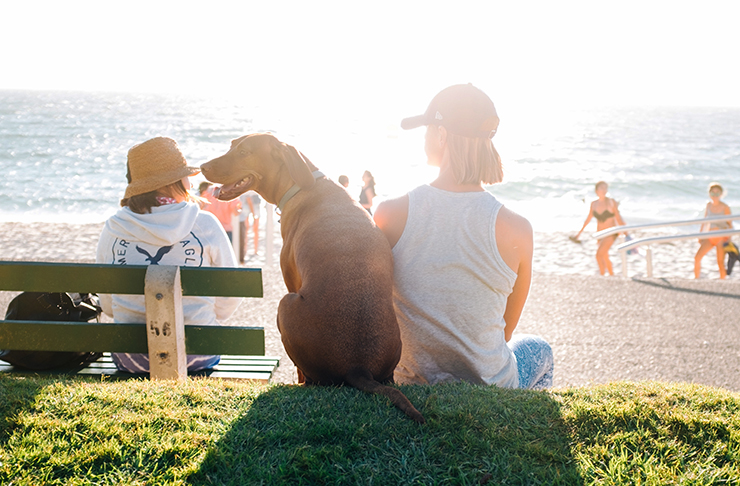 Currimundi Beach
Beach access 255 to 262
This huge stretch of unleashed doggy heaven will definitely set tails wagging. Your dog can go wild, wrestling in the sand with their buddies, or roaming the sand and digging for crabs. Remember to pack some water, because all this playing can be thirsty work and there aren't always taps nearby. Off-leash hours may be limited in some parts, so make sure you check the signs.
Brightwater Park
Heliconia St, Brightwater
If you're up for a suburban doggy day out, this large fenced park is great for unleashed play. Otherwise, put your pup on a leash if you want to get a bit of exercise for yourself, and take a peaceful walk around the lake (or a jog if you're feeling energetic).
Noosa Dog Beach
Noosa Woods
The sunny white sand of Noosa isn't just for celebs and tourists—our canine friends get to enjoy it too! Even though this little beach technically opens up on to the Noosa River, it's close enough to the estuary that the water is salty and the sand is white and soft, and it feels like a calm surf beach. So if you hate the feel of a muddy riverbed squishing up between your toes, you'll LOVE this spot. The only down side is that you have to brave the Noosa tourist traffic in summer, and parking can be tricky, so aim for early morning or early evening in peak season.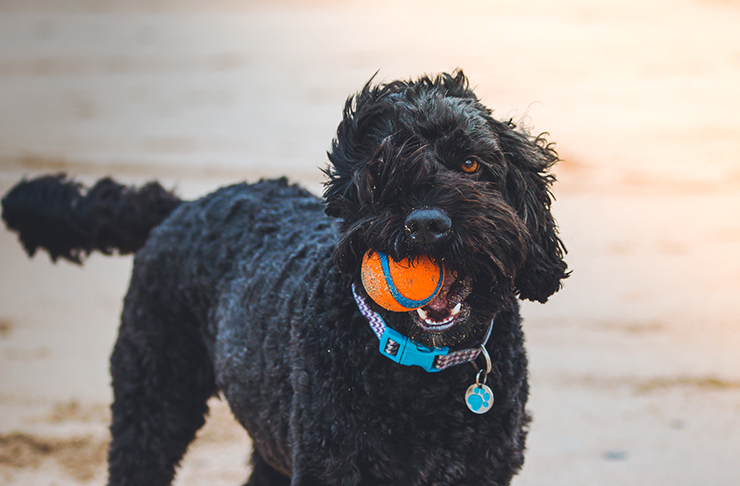 Buddina Foreshore Reserve
Beach access 198 to 201
Just below Point Cartwright, this unleashed dog beach has plenty of sandy expanses for Frisbee or ball throwing, and the rock pools are perfect for a splash if your dog isn't a fan of the surf.
Buddina Park
Point Cartwright Reserve
If you're in the Buddina area but you don't feel like heading home in a car that smells of wet dog, Buddina Park gives you a grassy off-leash play area and a great view of the surf, without the need to shovel sand out of your car when you get home. There's plenty of paths for some hilly walking if you feel like a bit of a workout, and park benches if you're feeling a bit lazier. Off-leash hours may be limited in some parts, so make sure you check the signs.
Little Mountain Common
Raintree Blvd Little Mountain
Set safely back from the road in a fenced area, you don't need to worry about your dog getting out and making a run for it. It also keeps your pup separate from all the kids in the nearby playground if there one of those doggos who just can't resist licking a sticky, eye-level toddler face. This park boasts some cool agility equipment to keep your pup's brains and coordination up to scratch.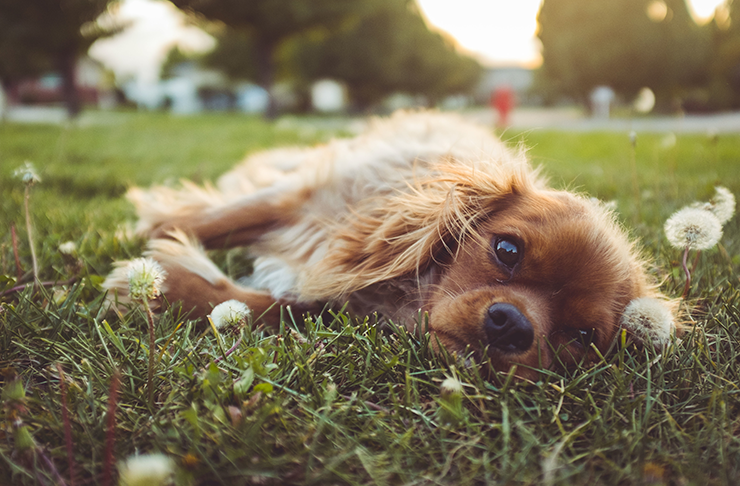 Borumba Deer Park
Imbil
When a day out with your pup just isn't enough, pack your swag and head out to Yabba Creek for a long weekend with heaps of outdoor activities for you and your best mate. This pet-friendly getaway offers camping options for a cheap getaway, with campsites at only $15 per adult and $3 per pet. For more dets check here.
North Shore Beach, Twin Waters
Beach access 132
This off-leash spot offers plenty of wild, natural beauty, between the surf and the river. In fact, it's hard to believe you're only a couple of minutes from Maroochydore town centre. Don't forget there are some serious fines for allowing your dog off-leash in anything but the designated areas, so make sure you keep them on the leash when walking to and from the dog beach.
Buderim Dog Park
Syd Lingard Dr, Buderim
One of the favourite doggy meeting spots on the Coast, it's perfect for sitting back in the undercover gazebo and watching the puppies tumbling around on the grass. The fenced area for smaller pups is good if your little dog freaks out a bit when it comes face to face with its bigger, more slobbery cousins.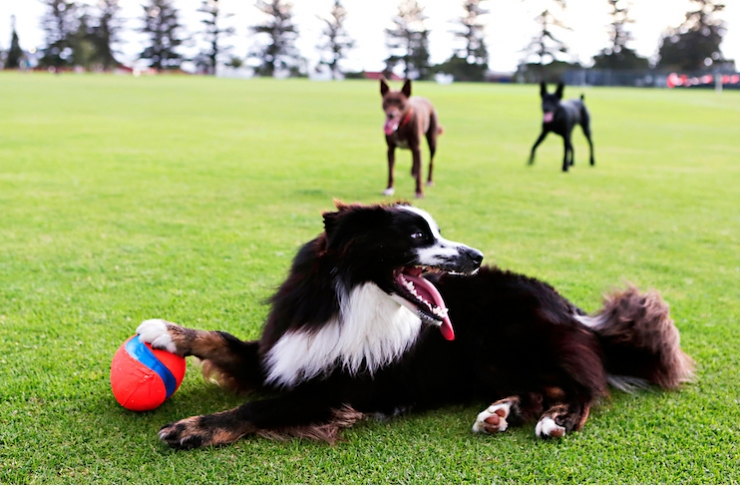 The Velo Project
Mooloolaba
OK so we know this isn't technically a park, but we all love to go out for a coffee—why should our dogs miss out? One of the most dog-friendly cafes on the Coast, the crew at Velo Project have created a custom-designed doggy menu. So put on your pup's best bandana and head out for a poochy latte and a doggy doughnut.
Noosa Eastern Beaches
Peregian to Noosa
This strip of surf beaches goes for miles, so you can always find a peaceful spot that's not crowded by other dog owners or sunbathers. The water can be a bit rough at times so keep an eye on your dog if they like to swim. The off-leash areas stop and start between Peregian, Marcus, Sunrise and Sunshine beach entrances, so have a look at the Council website here to find out where you can and can't let your furry friend run free.
Ok so now you've seen all the best dog park on the Sunshine Coast, what about the best cafes to take your dog on the Sunshine Coast? What about camping with your dog on the Sunshine Coast? We've also rounded up the very best beaches for a walk with your dog on the Sunshine Coast here.
Editors note: Off-leash hours may be limited in some parts, so make sure you check the signs.
Image credit: Andrew Branch, Elle Borgward and J Danielle Wehunt on Stocksy.