Whether you're planning a cheeky weekend getaway or an adventure-packed day trip, the Sunshine Coast Hinterland is always a winner. But if you think you know everything there is to know about the lush hills and quaint country towns, think again.
We've compiled some of our favourite things to do in the Sunshine Coast Hinterland, so pack up the car, turn on the road trip tunes and get exploring.
Gorge On Doughnuts In Kenilworth
The first stop on your Sunshine Coast Hinterland adventure needs to be Kenilworth Country Bakery. Made famous thanks to their epic creations, like coffee in a doughnut and the 1kg doughnut challenge, this Sunshine Coast bakery also dishes up a range of regular and not-so-regular flavoured doughnuts and moreish pies. Set the alarm and take the leisurely drive out to this country town early, because these guys have been known to sell-out, and that would be a devastating scenario to walk into.
Devour A Nourishing Breakfast
When hunger calls mid-morning, you don't have to worry because we've found the best breakfasts in the Sunshine Coast Hinterland. Depending on where is nearest, you can't go wrong at Monica's Cafe and Shotgun Espresso in Maleny or the sweet Little May Espresso in Montville. With menus that will have your mouth watering before you place your order, we can almost guarantee a visit to one of these hinterland cafes won't be your last.
Do(n't) Go Chasing Waterfalls
Our impressive Sunshine Coast beaches get a pretty good wrap. But they often overshadow our bush-filled inner spine, sprinkled with dazzling waterfalls and sensational swimming holes. If you're looking for things to do in the Sunshine Coast Hinterland, chasing waterfalls is definitely up there. The most popular would have to be Gardners Falls in Maleny and Kondalilla Falls in Montville. Both are fringed by rainforest and home to waterholes, perfect for cooling off in. Or, go off the beaten track and hunt down Baxter Falls in Flaxton and Artists Cascades and Booloumba Falls in Conondale National Park.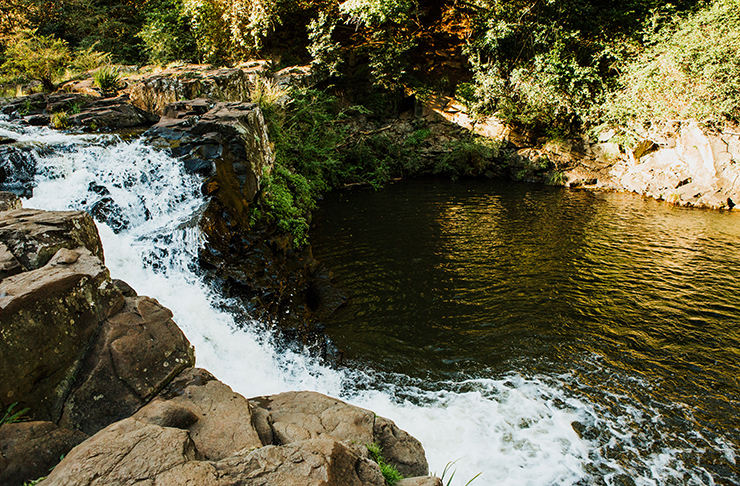 Binge On Cheese At Maleny Cheese Factory
If cheese is your weakness, you'd best keep scrolling because any mention of Maleny Cheese Factory will make you buckle at the knees. Tucked just out of town, this is a great stopping point on your drive between Montville and Maleny. Complete with a shop and sitting areas, Maleny Cheese opened in 2004 and has been using local milks to create drool-worthy cheeses and yoghurts ever since. Taste their handmade range of cow and buffalo milk cheese, while getting a sneak peek into the factory room below, where all the magic happens. Then, head straight to the counter and either grab a block of your favourite cheese to take home or opt to stick around over a local beer and ploughman's board, loaded with Maleny Cheese, of course.
Sip On Local Brews At Brouhaha Brewery
A day of exploring will make any sane person thirsty, so pull up a stool at Brouhaha Brewery in Maleny and sink a few frothy beers. Brewed in-house, Brouhaha's range of beers include an IPA, Maleny Lager, Milk Stout, NZ Pale Ale, their award-winning Strawberry Rhubarb Sour and many more. Also home to a restaurant, you'll be lining your stomach with small and large plates made with fresh, local produce. It doesn't get any better than this.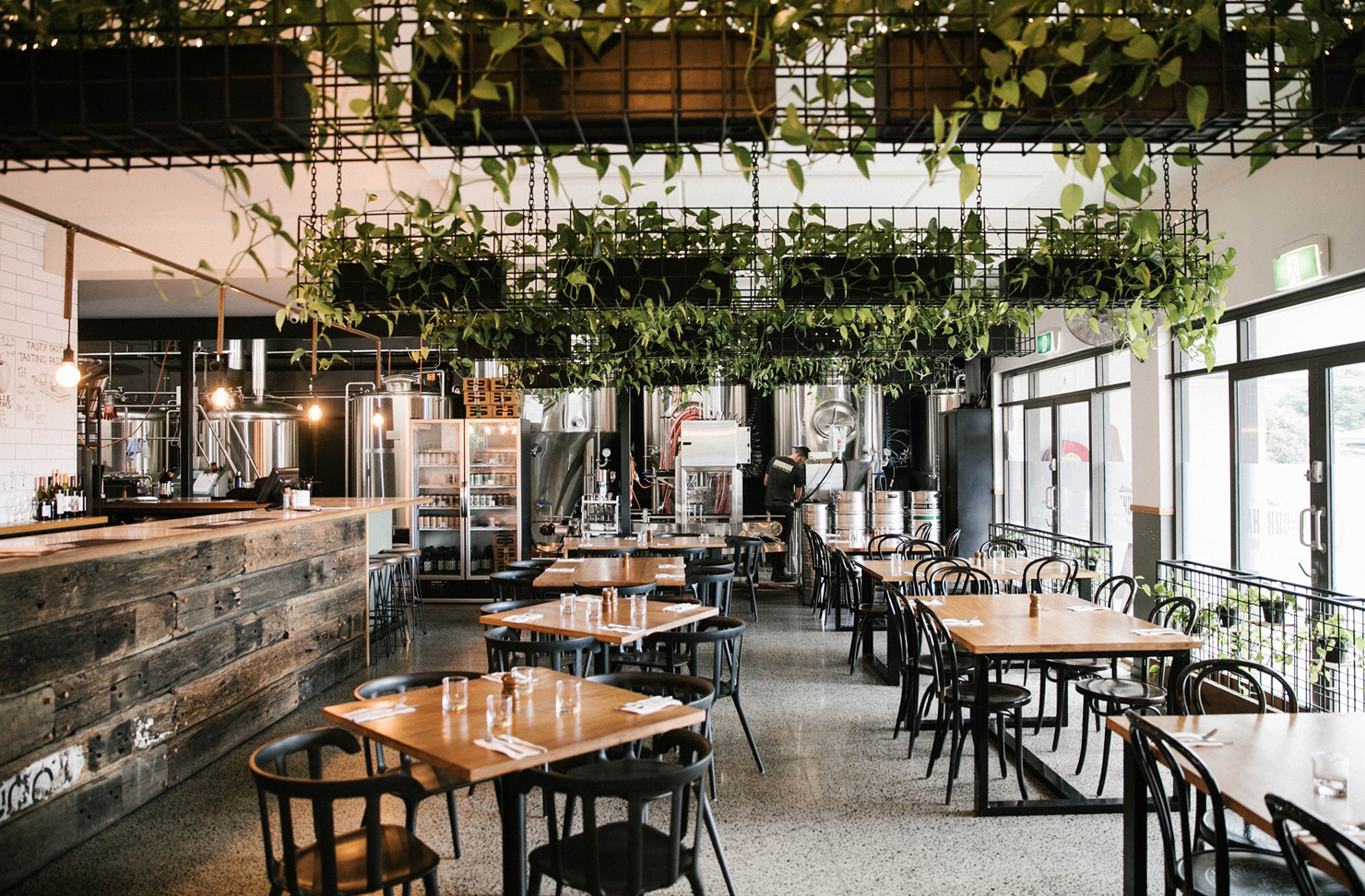 Discover The Incredible Maleny Botanic Gardens
The hinterland is covered with beautiful rainforests, farms and reserves, and there's one particular garden us young green thumbs can't get enough of. The privately-owned Maleny Botanic Gardens is sprawled over four acres and is home to killer views of the Glass House Mountains, meandering paths, lakes, waterfalls, a massive bird aviary and, to top it all off, tasty tea and scones. Entry will cost you, but it'll be worth every cent.
Scoop Up Award-Winning Gelato
While you might not make friends with salad, everyone makes friends with gelato, right? So lick your way to heaven at Maleny Food Co. in the centre of town, where you'll be tasting one award-winning gelato after the other. Cup or cone, some of our favourites include blueberry and lavender, espresso, and lychee choc ginger. Drool. This joint doubles as a fromagerie and café, so if you need supplies for your afternoon picnic, you've come to the right place.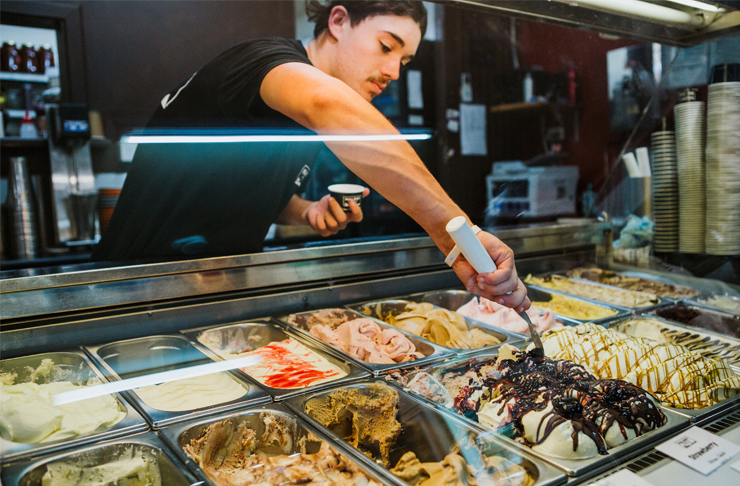 Wander Through Vineyards
Clear the middle of your day and sip your way through the tastings on offer at Flame Hill Winery—try some of the more unusual grape varieties like tempranillo and barbera, or stick with your familiar favourites like cab sav or chardonnay. Then, find a seat in their elegant dining room for a lunch to remember.
Soak Up The Stunning Views
High above sea-level, the Sunshine Coast Hinterland offers some of the most beautiful views in the region. The Blackall Range is what you'll be tracing if you're driving from Mapleton to Maleny, and with plenty of pit stops and lookouts along the way, make sure you pull over often and have your camera at the ready. If you've got your sights set on capturing the Glass House Mountains, head to Mountain View Road and Mary Cairncross Reserve—you won't be disappointed.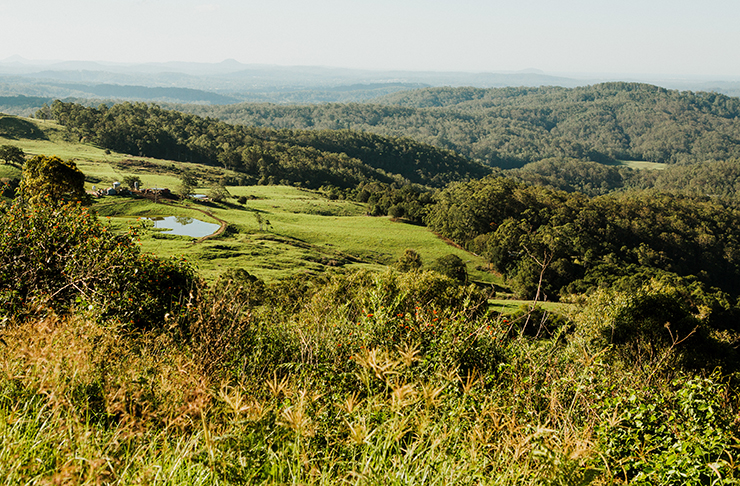 Shop For A Keepsake
Because every good weekender involves taking a keepsake home, make sure you leave time to browse for a side of shopping in Maleny, Montville and Flaxton. In Maleny, stop by David Linton Furniture and Timber Works—you probably won't be able to take home that 2.5-metre, sustainably-sourced timber dining table but it'll get you dreaming. Then, for some time out, immerse yourself in the dim corners of Rosetta Books. This old fashioned bookstore is exactly like bookshops used to be with expert staff who totally know their stuff. In Flaxton, vintage-lovers will adore sifting through the retro antiques at Flaxton Barn and in Montville, while you might not buy anything the crazy clock shop needs to be seen. Or, if all else fails, head back to the cheese factory.
Spend The Night In Luxury
When we think of Sunshine Coast Hinterland accommodation, we think of all the tranquil, romantic and luxurious options that are at the fingertips of anyone visiting. From Spicers' two super-private properties, Spicers Tamarind and the French-inspired Clovelly Estate, and the conveniently-located Altitude On Montville, to the hidden Secrets On The Lake, Narrows Escape and Glass On Glasshouse, there's bound to be a fireplace and spa to suit everyone's needs.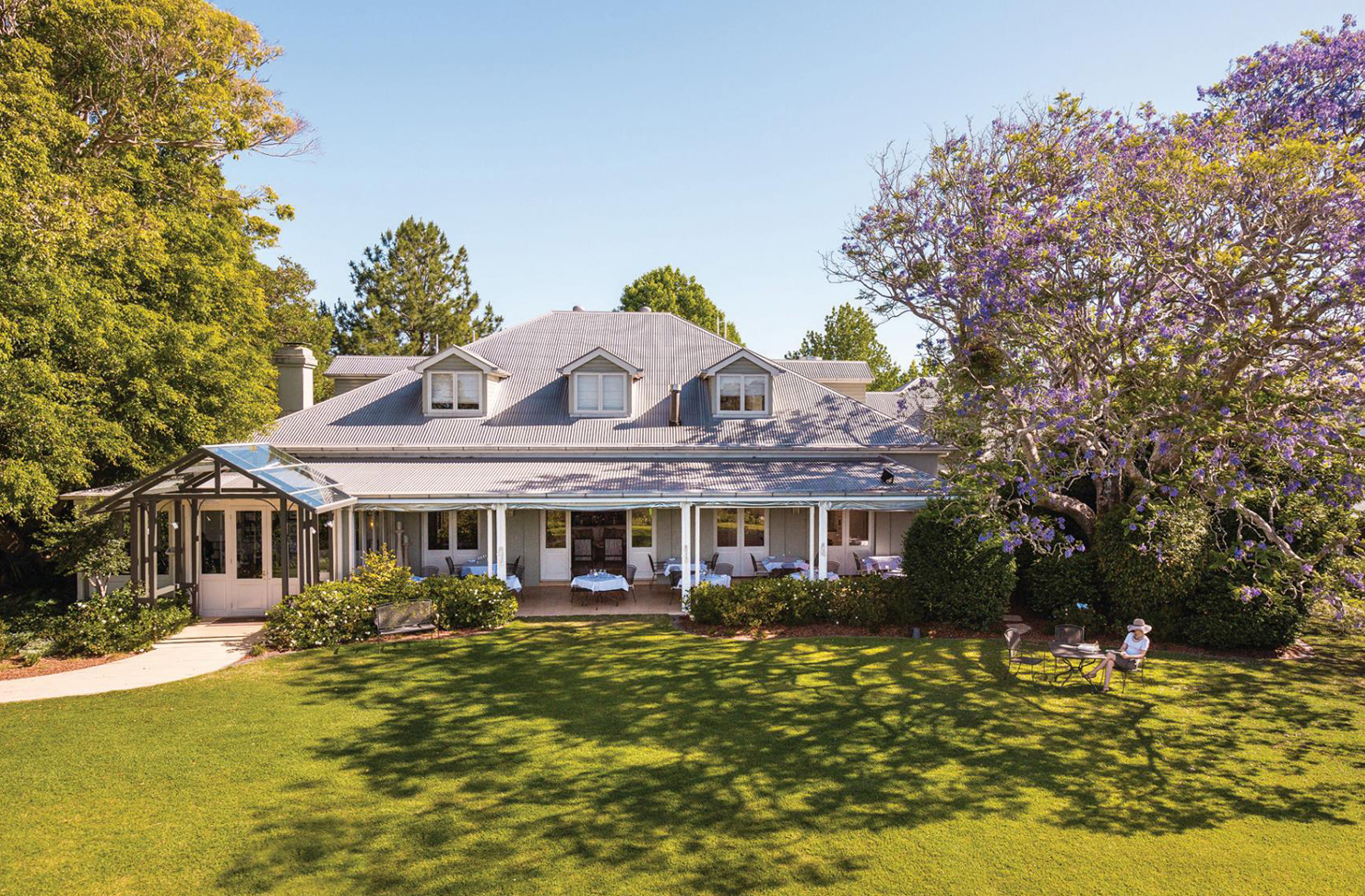 Camp Under The Stars
It's common knowledge that star-gazing is done best in the country, away from the distracting lights of seaside towns, making it one of the best things to do in the Sunshine Coast Hinterland. If you're on a budget, pack the tent for an overnighter and find your perfect pitching posi at Kenilworth Bluff Creek Campground or the 4WD-accessed Booloumba Creek camping areas. You can also hit Youcamp for tonnes of private properties who open their gates to serenity-seeking campers.
Looking for more Sunshine Coast Hinterland accommodation options? We've created a budget-friendly list full of cute cabins for winter.
Image credit: Lumea Photo and Jessica Emily for Urban List, Spicers Group