We all know the bustling Corso of Manly and the buzz of Dee Why, but venture even further north up the Northern Beaches, and you'll find suburbs that are well worth the extra time added to your journey. Avalon is one such suburb—situated towards the top of the peninsula, it's a collection of incredible vistas, cute residential streets, cafes, bars, shops, and, obviously, a stunning beach.
There are plenty of places to grab a bite or a bev, as well as a range of local, independent boutiques. Below is our selection of the best in Avalon; you'll want to venture back time and time again to sample them all.
To help you get a read on the area, here's where to eat, drink, and browse in Avalon.
Classic Coffee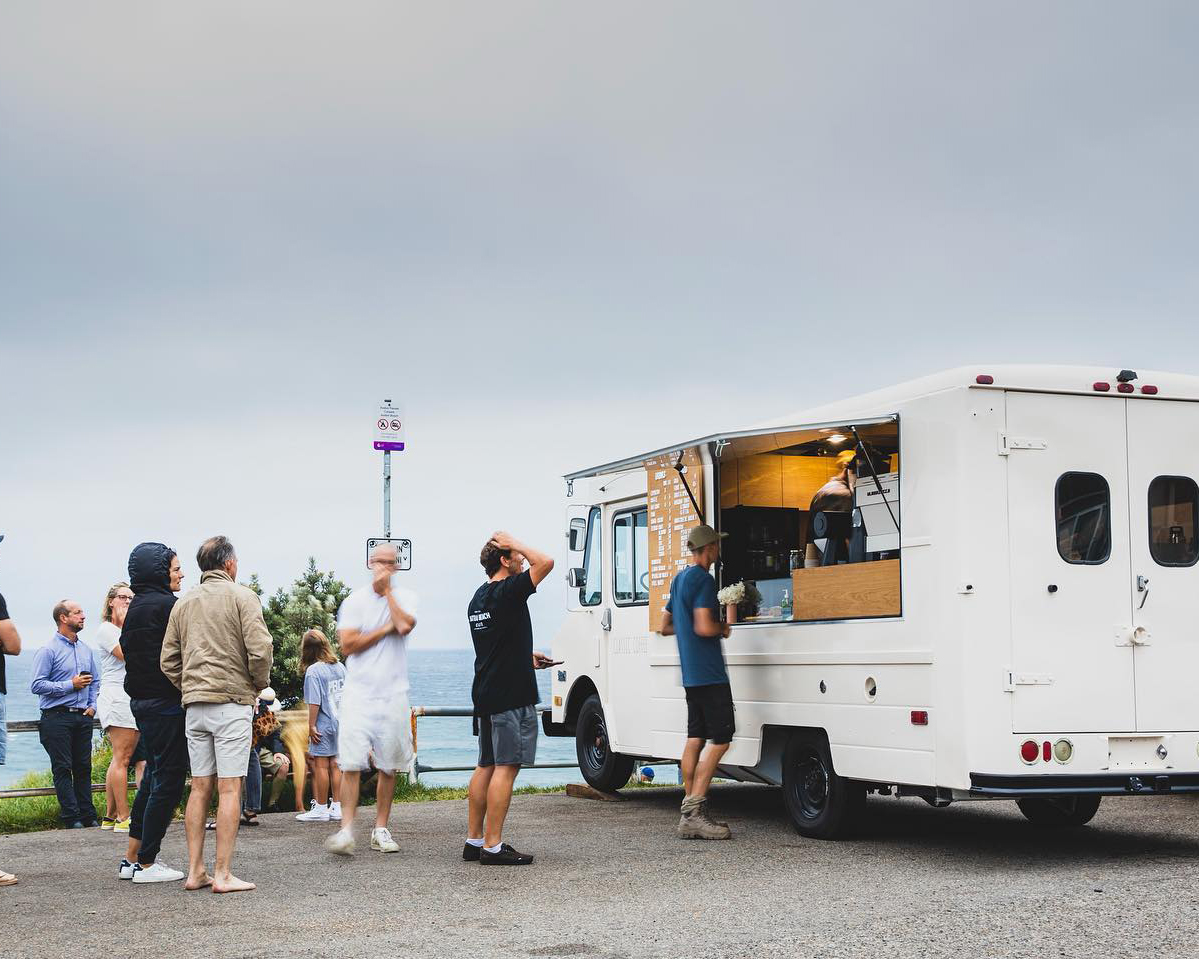 If you're this far north, chances are you're an early riser with a love of the ocean. In which case, you'll want your morning coffee with a side of stunning views. Classic Coffee has you covered. This converted US postal truck rocks up on the South Avalon headland at dawn, ready to supply the locals with their caffeine fix for the day. And while you wait, you get to gaze out across the blue expanse and breathe in the sea air. It's not uncommon to spot a pod of dolphins while you're sipping your brew—could there really be a better way to set you up for what lies ahead?
The Hungry Ghost
A little bit of a hidden gem in Avalon, this hole in the wall isn't immediately obvious from the main street, but it's well worth a little poke around to find it. It's a great place to stop for a morning coffee but the real star of the show is their unparalleled jaffles. Made with doorstep slices of locally baked bread, flavours include the classic Reuben, bolognese with feta and jalapeno, and truffled mushroom. A gooey, oozy morning treat to accompany your cup of joe? And maybe even a slice of cake to go with it? Yes. Please.
La Banette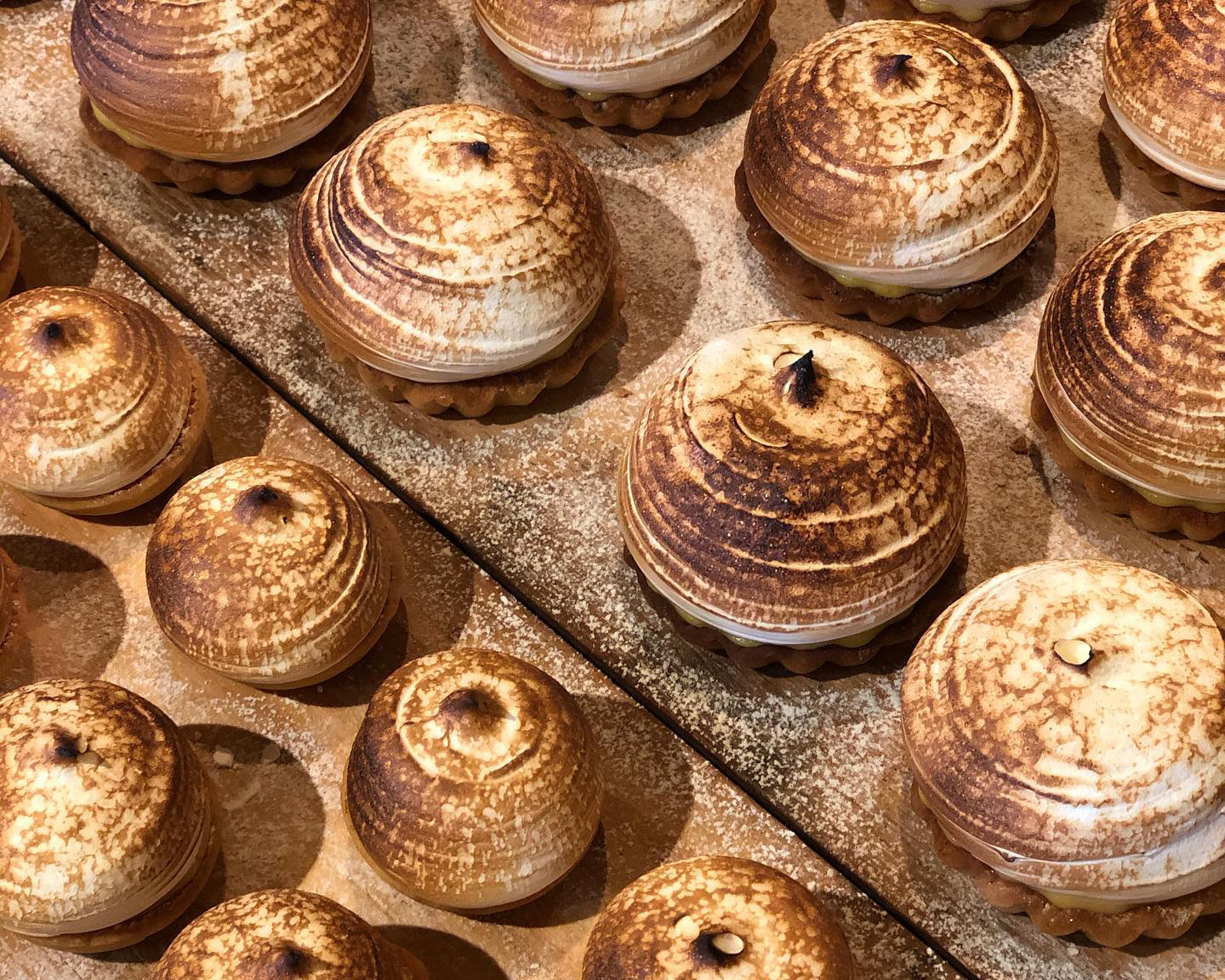 A taste of indulgent French boulangerie culture in the Northern Beaches, La Banette—French for "bench"—offers freshly baked bread (in fact, they supply the bread to The Hungry Ghost above) and even does catering alongside its selection of delicacies. One glance at their Instagram page reveals picture after picture of mouth-watering delicacies and gorgeous, golden pastry: tarts, quiches, and croissants galore. If you want to wow your friends, you can even go all out and invest in one of their high-end cakes, such as a seriously impressive croquembouche—a tower of profiteroles encased in spun sugar.
Graze N Cakes
Located in a quiet residential street parallel to Barrenjoey Road, Graze N Cakes combines great coffee, amazing cakes, and authentic Vietnamese cuisine to great effect, becoming an Avalon institution in the process. You want a long black and a croissant? They got you. You're craving some pho or a pork belly banh mi? They have that covered too. A quick squiz at the online reviews reveals Graze N Cakes is just as likely to get props for their sausage rolls as they are their noodles salads, and they've even been known to do wedding cakes—now that's versatility.
Sandy's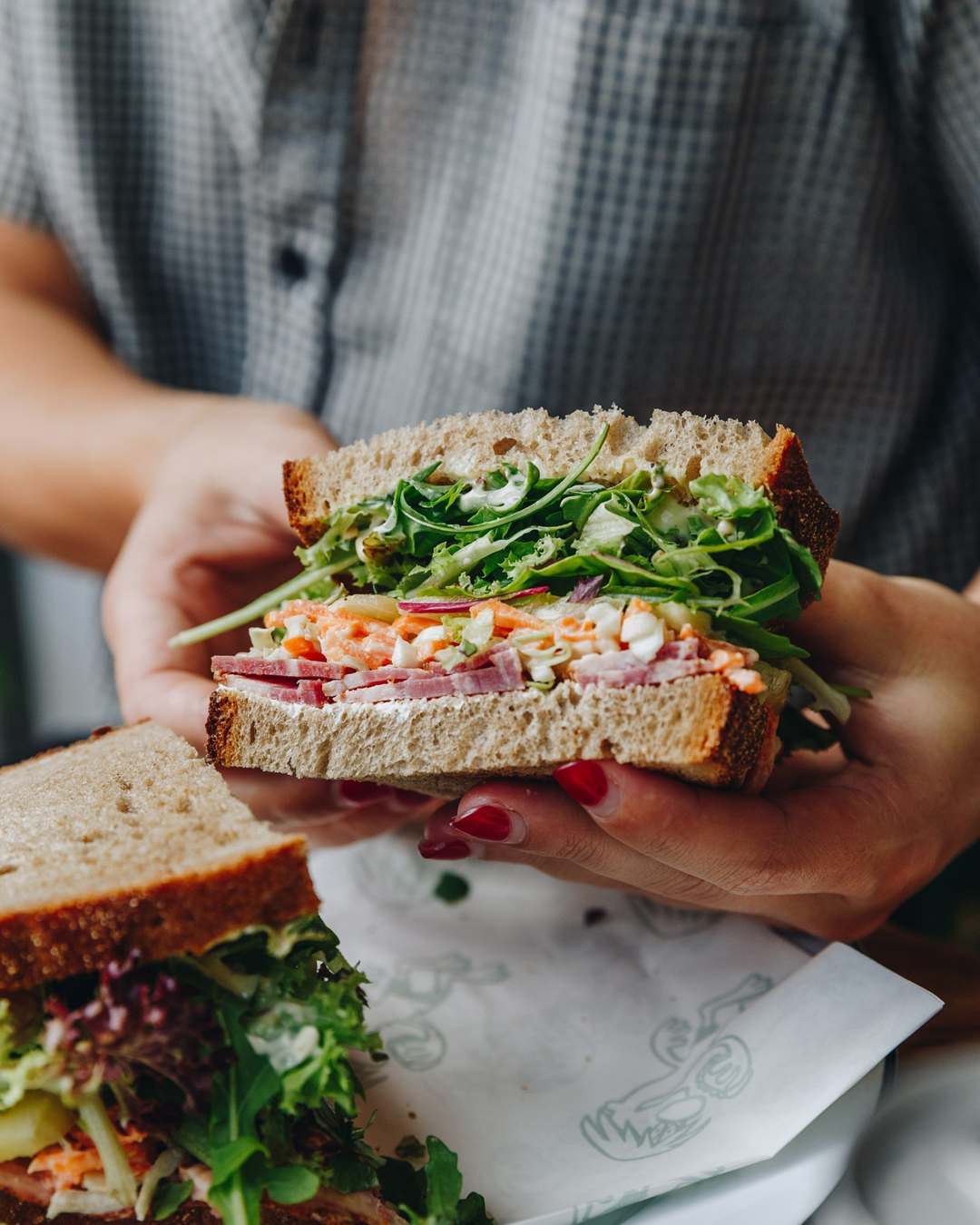 Located just a couple of streets back from Avalon Beach, this bustling sandwich bar is a favourite among locals—and after one visit here you'll know why. Located below sibling venue Bar Elvina, (see below), the casual sanga shop came about thanks to the lack of fresh lunchtime options in this part of the Beaches, according to the team behind it. So, naturally, they opened Sandy's and came up with its spot-on "Fresh As" slogan. This place does what it says on the tin, bringing fresh ingredients and flavours to your next lunchtime feed by the beach. Fun fact: the rooftop garden above Bar Elvina provides many of the ingredients for Sandy's and La Banette provides the bread.
Leonardo's Deli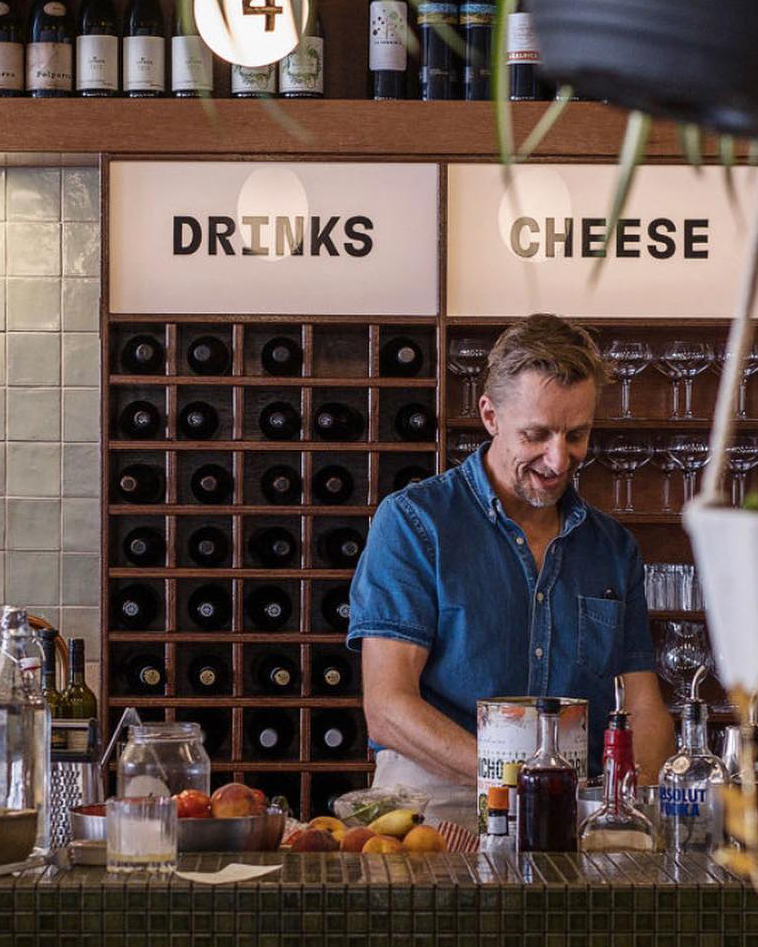 This European-style deli and bar is all about relaxing and good vibes. They have an amazing selection of cured meats, cheese, and hot food that you can either enjoy at their Simmonds Lane location or combine into a bespoke takeaway platter to enjoy either at home or at an outdoor picnic. Every day comes with a special offer, whether it's cheap margaritas on a Sunday, free cheese accompaniments on Wednesdays, or two separate happy hours every Saturday. Weekly live music events add to the communal feel, and kids and dogs are always more than welcome. It's a slice of continental glamour thousands of miles from western Europe.
Bar Elvina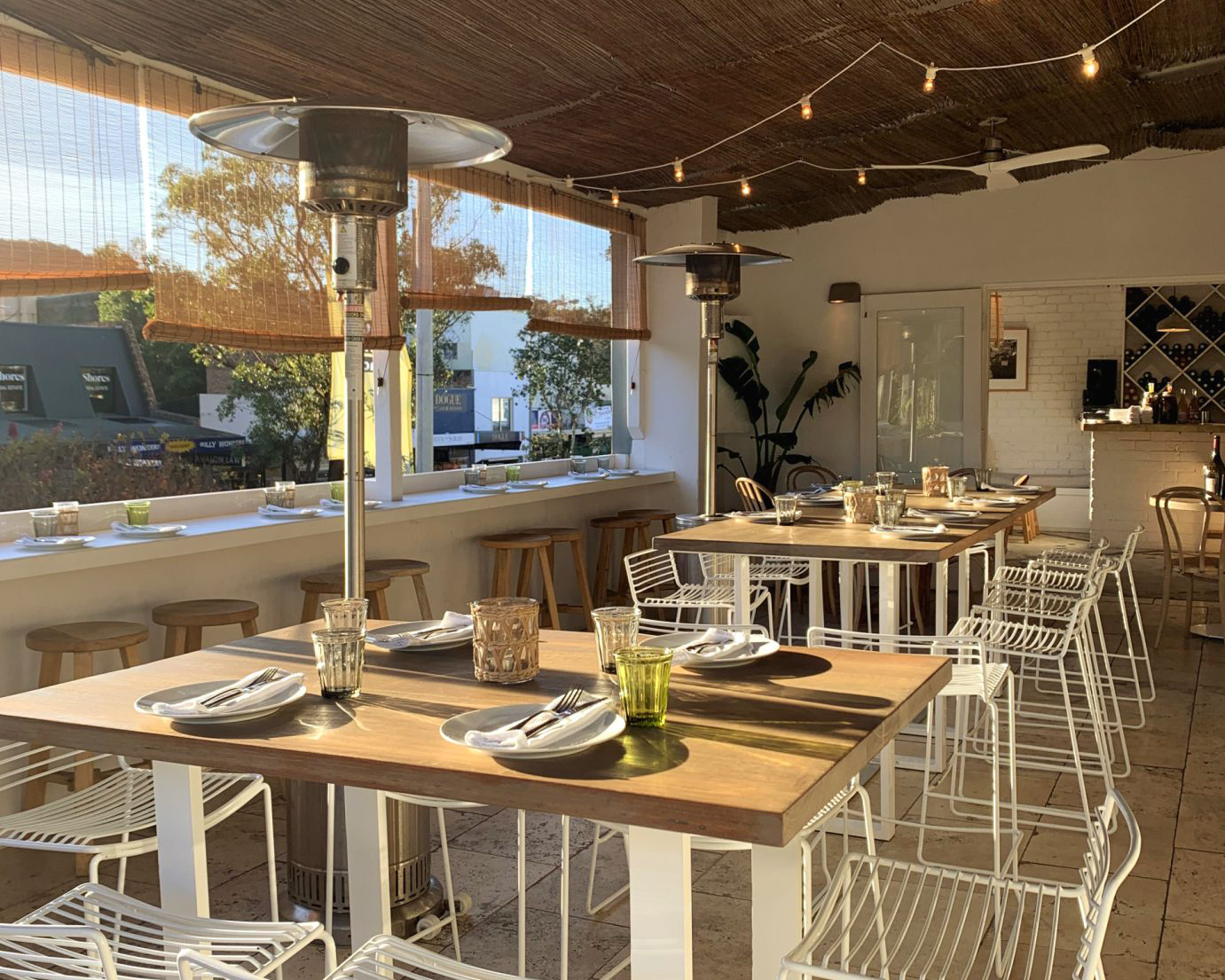 Bar Elvina is a cruisey wine bar with a seafood-focused menu that's sure to set your tastebuds on high alert. Yamba king prawns with wasabi butter, kingfish tartar, and bluefin tuna crudo with kohlrabi and yuzu mayo are just some of the dishes that leap from the menu. On top of that, there's an extensive wine list, a selection of inventive cocktails, and some great-looking beers—both alcoholic and alcohol-free. The folks at Elvina also put on a range of themed nights, including sunset happy hours, funk and soul DJs, and even a life drawing class.
Trust Tree Brewery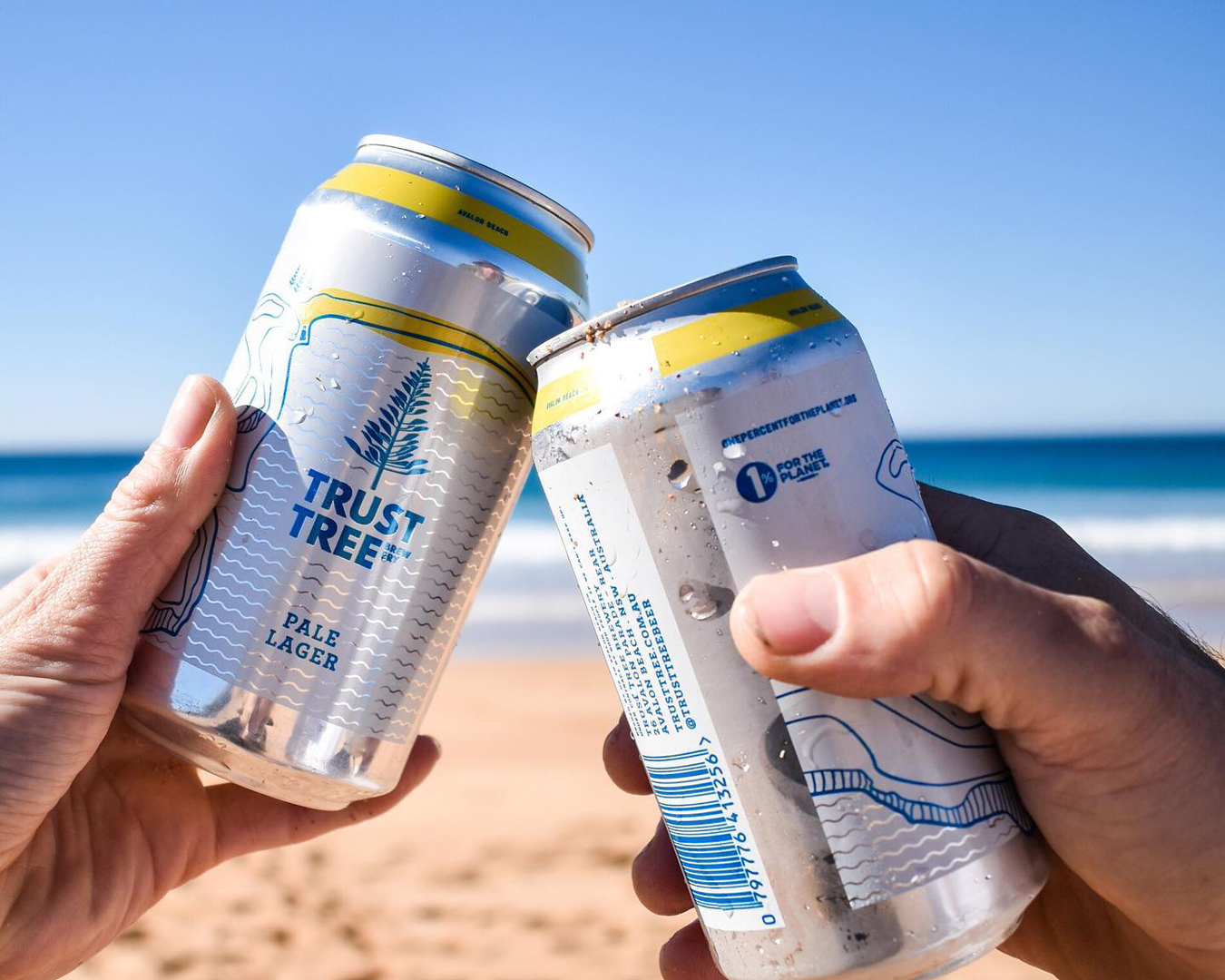 You know what goes down a treat after a day well spent in the surf? An ice-cold craftie, of course. Yes, Avalon village has its own microbrewery and the beer is as Avalon as it gets. The Trust Tree pale ale and pale lager are natural, fresh, crisp, and sustainable too, with Trust Tree founders Brad Jacobsen and Ben Gould wanting to respect and protect the gorgeous area where the beer is brewed. The brewery bar and tap room is open Fridays from 4pm - 9pm, and we couldn't imagine a better spot for knock-off drinks.
Alma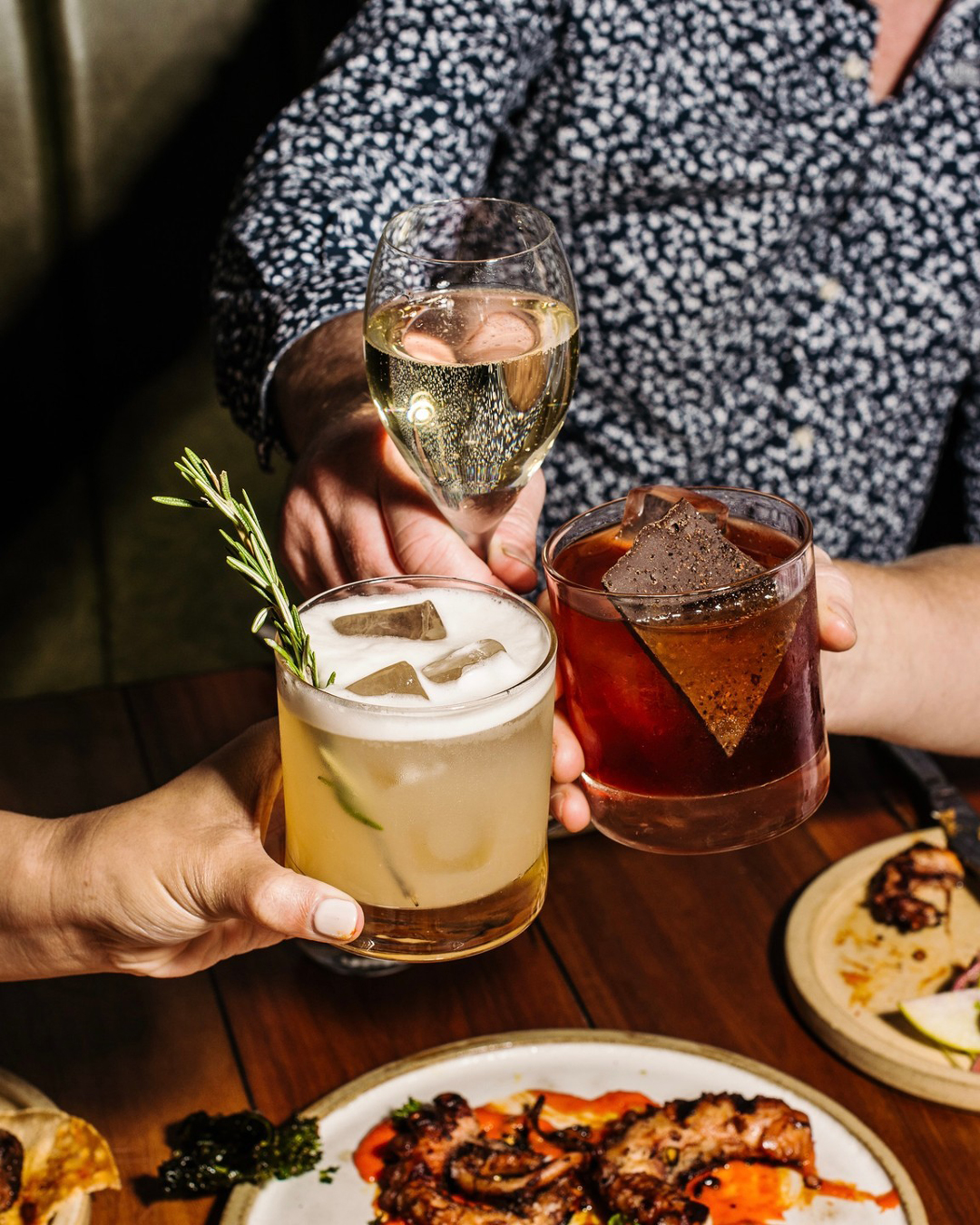 Mexican food in Australia is too often limited to burritos, tacos, and a big old plate of sizzling fajitas. Alma will change what you know about Mexican cuisine. Sure, you can get chips and guac (and they're damn good, too), but there's also agave short ribs, grilled octopus with fermented chilli, and fish cooked in banana leaf with achiote baste. That's before you even get to the drink selection, which includes a bunch of delicious margs alongside a range of cocktails that combine Mexican flavours with native Australian ingredients. Alma must be doing something right; they've just opened a sister restaurant, named St. Alma, in the middle of Freshwater.
Sunset Diner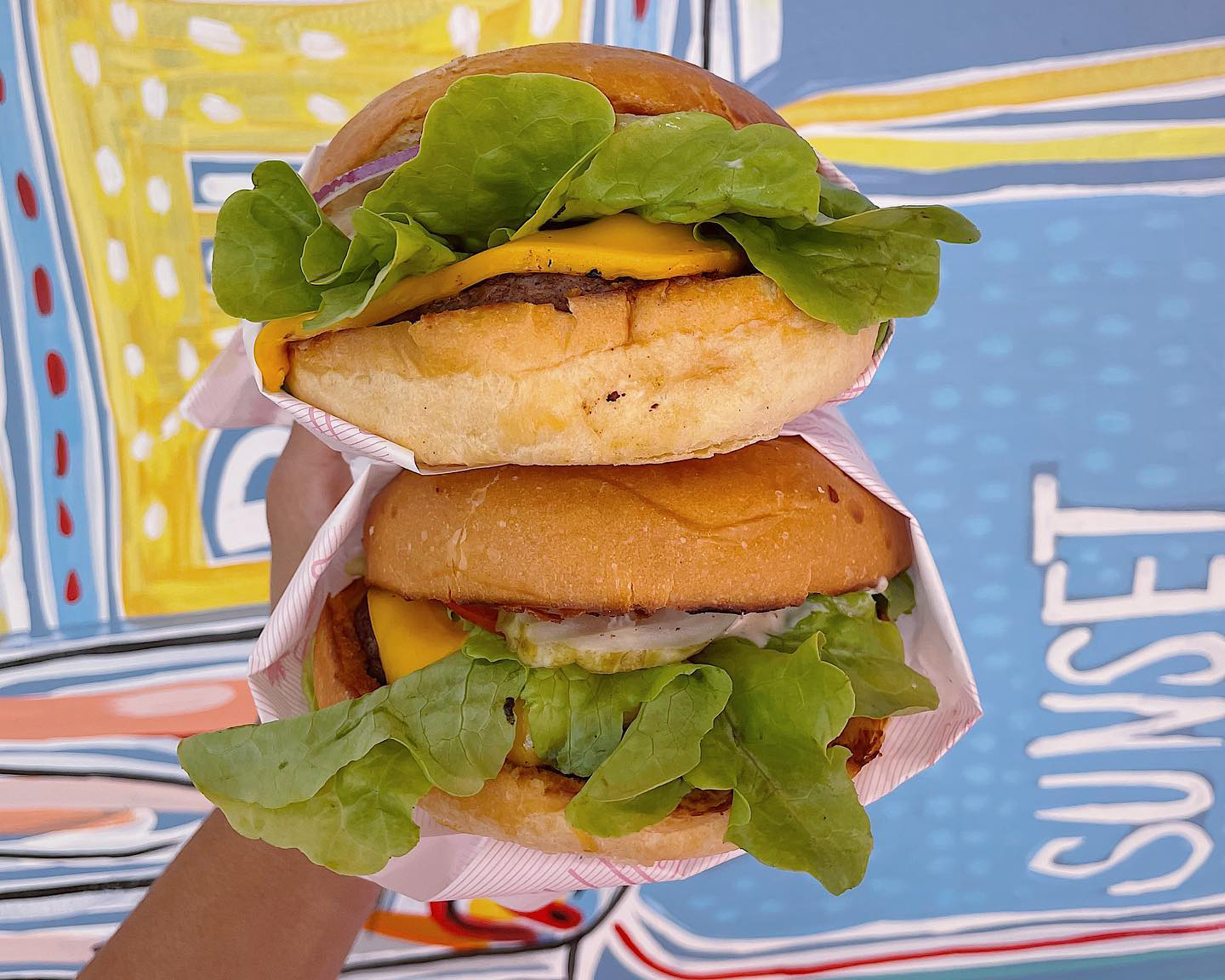 For a splash of Downtown Miami in sunny Avalon, you need to suss out Sunset Diner. It's a burger restaurant with sweet summer vibes providing Avalon locals and beach dreamers alike with the perfect spot to kick back and indulge in home-style American-inspired burgers and shakes. "The Burger" – is your fool-proof pick, loaded with a beef patty, cheese, onion, lettuce, tomato, pickles and the secret "sunset sauce". Include a side of truffle parmesan fries and a vanilla malt shake topped with whipped cream for good measure. To finish, be sure to make room for a s'more sundae with chocolate sauce, toasted marshmallow and cookie crumble.
Avalon Organics
Avalon Organics organic greengrocer and juice bar has been part of the furniture in Avalon for over a decade now. As well as fulfilling your fruit and veg needs, the family-owned business also sells natural cosmetics, sustainably caught fish, organic candles, bone broths, and fermented and probiotic food. If you're running low on time, you can order online and get your weekly big shop delivered to your home but to do so would be to miss out on the opportunity to visit the cafe which has seasonal specials to go alongside their brekky rolls, freshly-baked muffins, and fantastic coffee.
Nash & Banks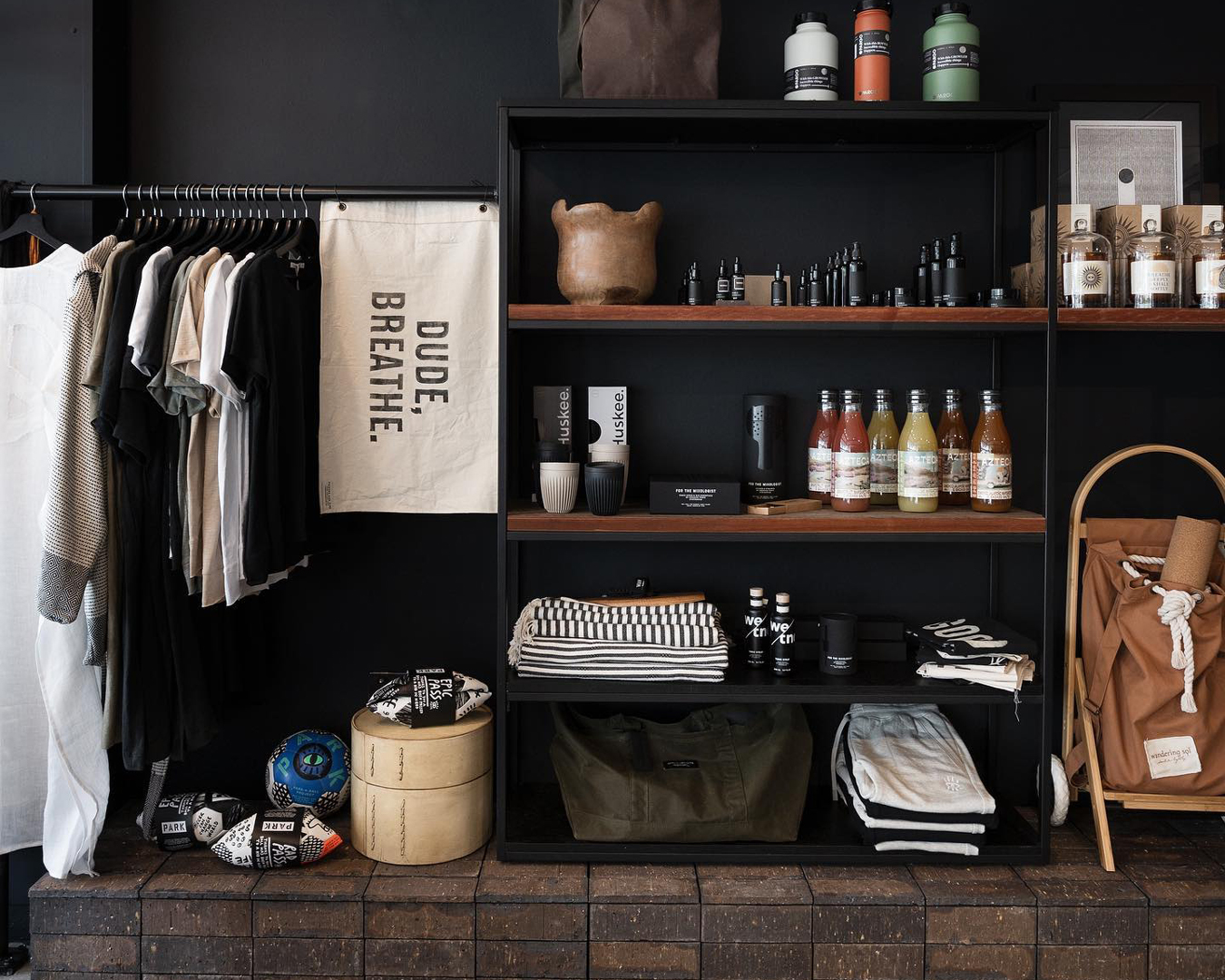 With the slogan, "curated goods for a conscious life," Nash & Banks is proof that you can shop ethically and sustainably, and still be at the forefront of luxury and fashion. Inspired by founder Niccii Kugler's time working for an NGO in Costa Rica, Nash & Banks carefully selects artisans from around the world that fit the ethics and ethos of the brand. This means a collection of classy clothes, clean beauty products, and homewares that allow you to truly treat yourself while also feeling secure that you're doing good for the planet.
Bassike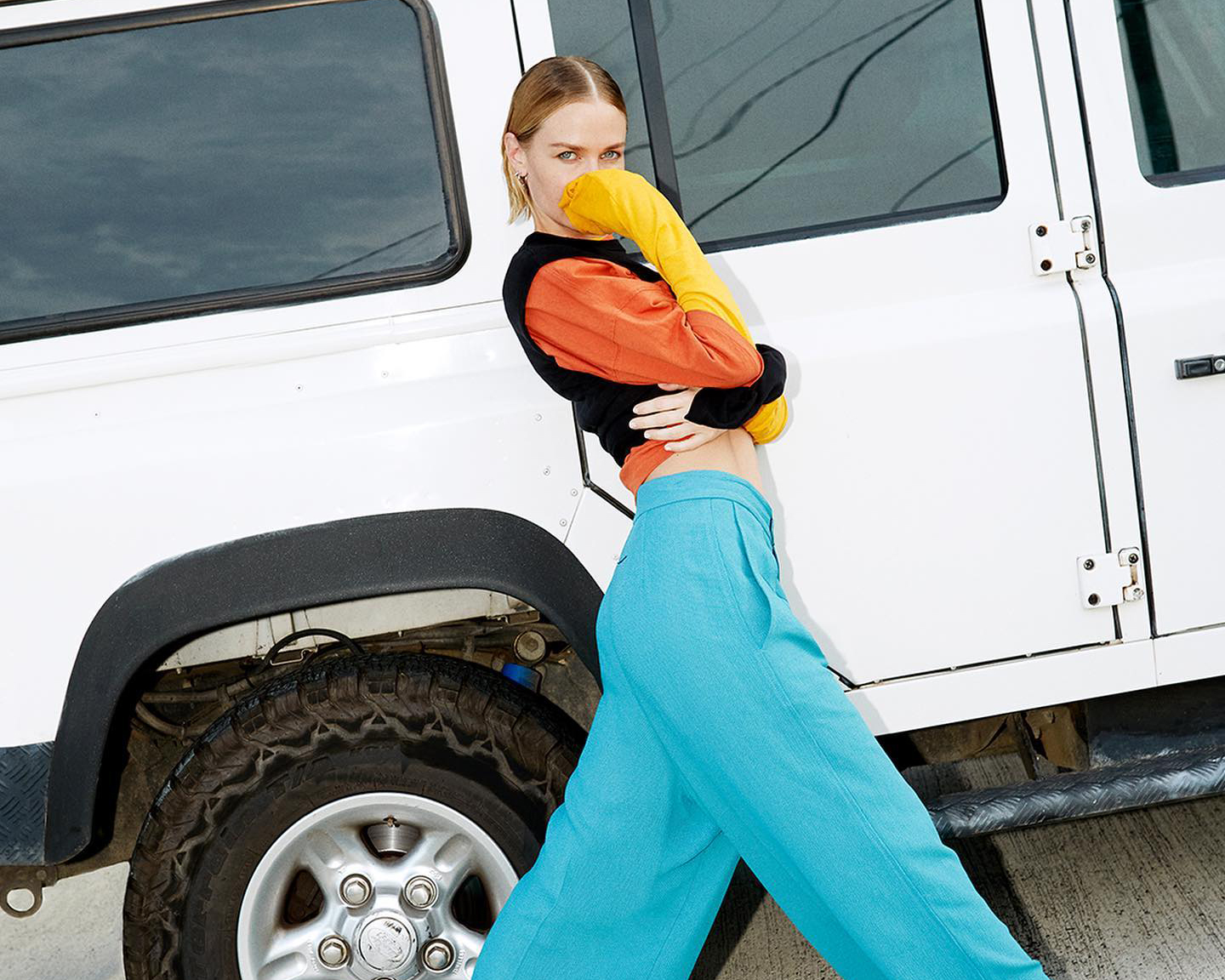 Bassike (pronounced "basic") has been bringing, in their founders' words, "high quality, sustainably sourced wardrobe essentials" to Avalon since 2006. Starting life from a Palm Beach cottage where the first designs were created, Bassike now has eight stores across the country as well as appearing in more than eighty separate retailers—a testament to the enduring popularity of their products. The spirit of the Northern Beaches is always at the root of Bassike's designs; their creations are designed to complement the lifestyle of the surf community and, despite their success, the original Avalon store remains their flagship.
Now, check out our guide to Brookvale—a Northern Beaches brewery suburb, complete with top pizza and a nightclub.
Image credit: Trust Tree Brewery | Sunset Diner, Guy Williment via Classic Coffee Instagram, La Banette, Sandy's, Leonardo's Deli, Bar Elvina, Trust Tree Brewery, Alma, Sunset Diner, Nash & Banks, Bassike