There is no greater way to start the day than by watching the sunrise; the day feels longer, you instantly feel fresher and hey, your energy levels could go a few miles too. And Sydney, being the coastal city that it is, is filled with top spots to take in nature's best light show, be it from the sandy shorelines of a beach or a rugged lookout that overlooks the city skyline.
These are the best places in Sydney to watch the sunrise.
Where To Watch The Sunrise In Sydney's Inner West
Birchgrove Oval
Birchgrove
This lovely little slice of paradise gives you a waterfront outlook (hello moored yachts and Harbour Bridge) and man oh man, should you bear the brunt of setting that alarm clock to an ungodly hour to watch the sunrise, you'll be guaranteed a magical start to your day.
Glebe Foreshore Walk
Glebe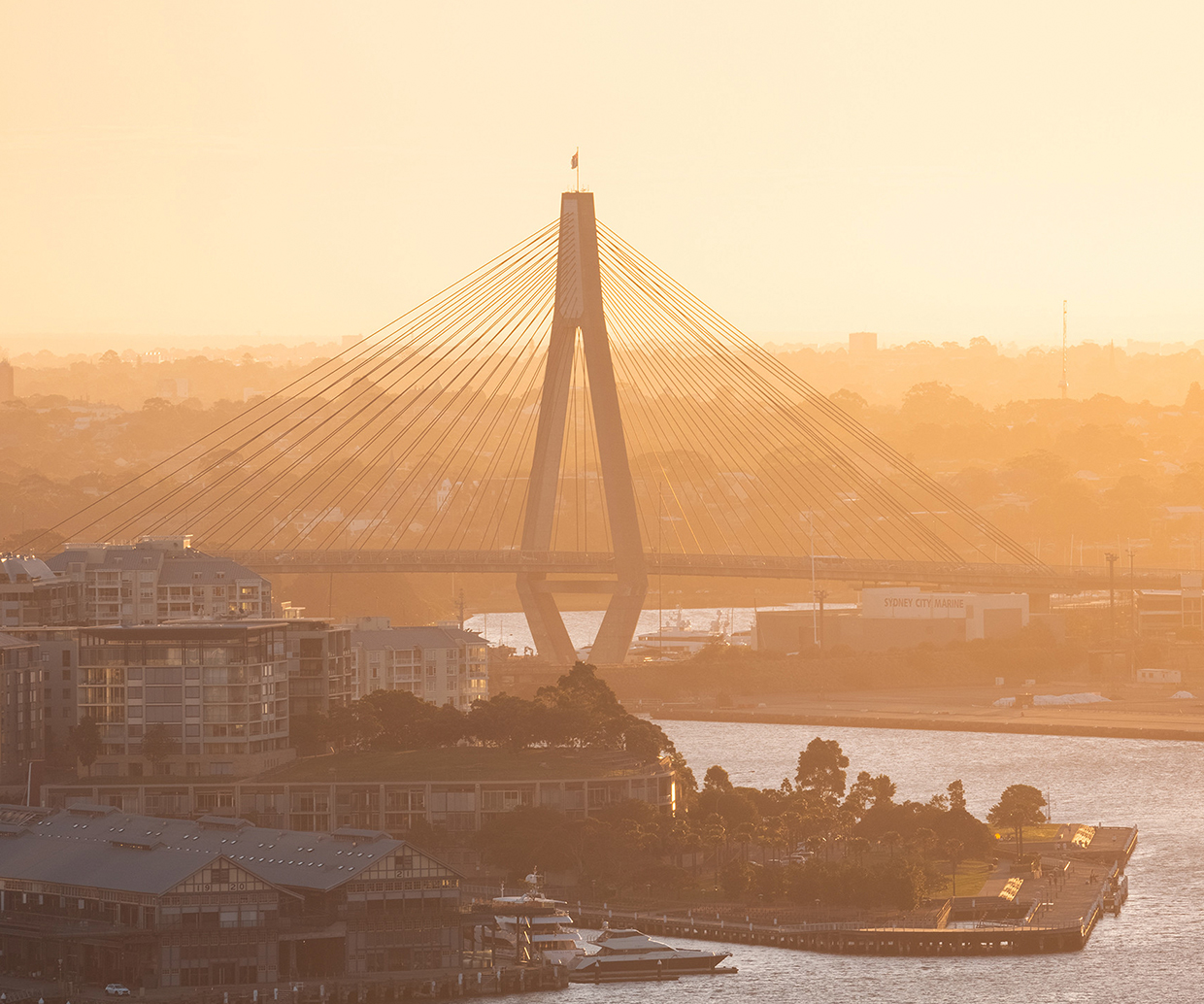 You don't have to be an avid walker of these parts to know this route offers up one of the most stunning takes of a cityscape sunrise. Set yourself upright in front of the Anzac Bridge and we kid you not, the sky just magically looks amazing every morning. Every. Damn. Morning.
Where To Watch The Sunrise In Sydney's Eastern Suburbs
Bronte Beach
Bronte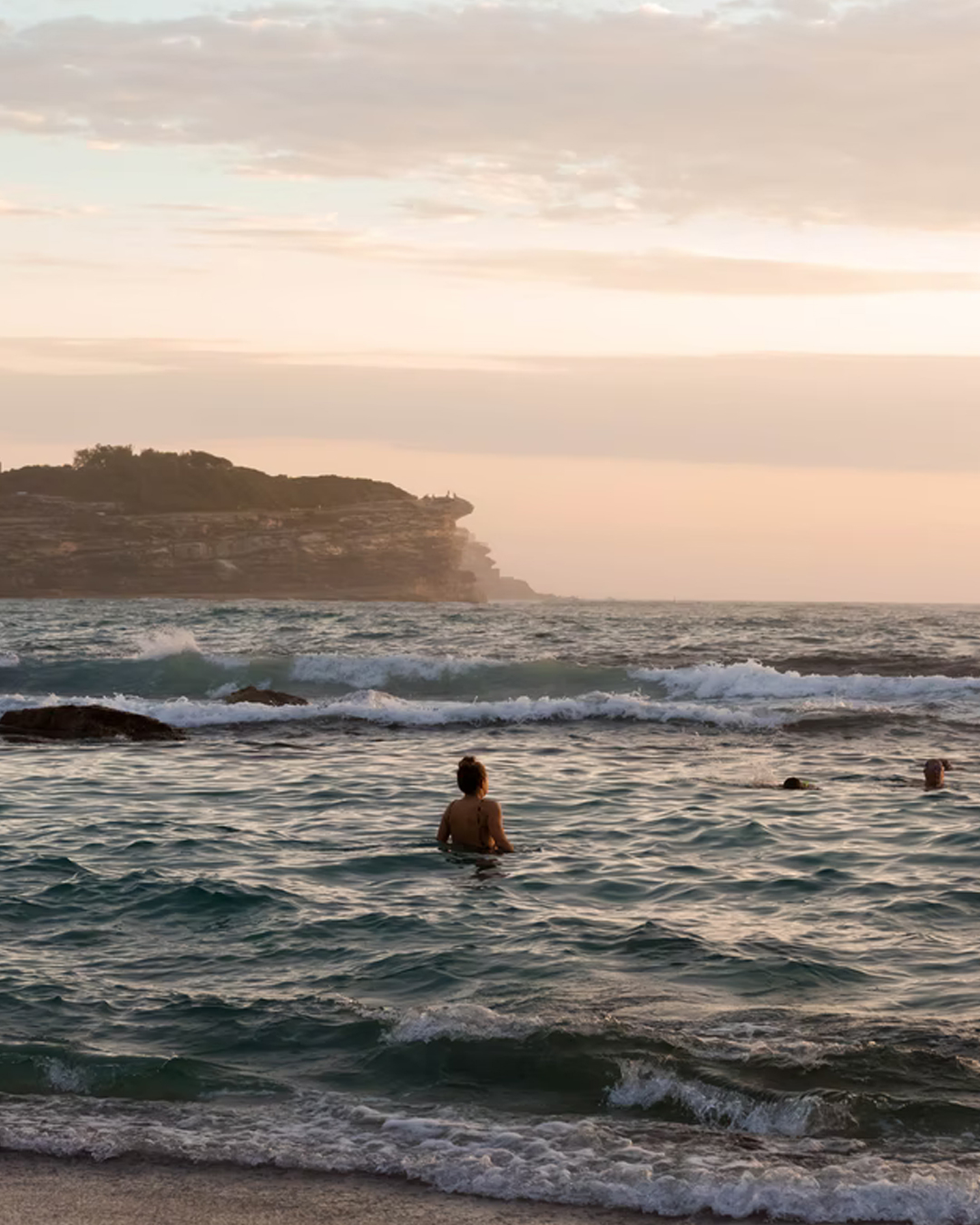 You can't argue with this one. Especially because we're all guilty of snapping from the various vantage points of Bronte Beach during the early hours of the morning. Whether you've stuck to the south end and watched the sun light up the rockpool or hopped over to the north to watch Bronte and the tips of Tama light up, there is no doubt you'll score a wicked morning show from here.
Hornby Lighthouse
Sydney Harbour National Park
When the sun hits the old-school Hornby Lighthouse, just wow. The view here just as the day starts is a perfect lil' reminder of why we love our glorious city of Sydney so much (you know, for more than its food value). You'll catch an uninterrupted view of the North Head and other parts of Sydney, so pretty sure that's your one-way ticket to actual happiness.
Coogee Beach
Coogee
Just a stone's throw away from Bronte (stay with us) Coogee Beach offers up some serious "skyporn" on the regular. If you head towards the Surf Life Saving Club on the south end you'll see what we mean. Make yourself comfortable, sit back and watch the Ross Jones Memorial pool go from a dark blue into an opal gem.
Little Bay Beach
Little Bay
Heaven does actually have a place on earth and it's called Little Bay Beach. This shallow cove is surrounded, end to end, by The Coast Golf and Recreation Club so you'll be able to lap up the sunrise at a myriad of vantage points. To make sure you don't cross the course while people are playing, opt for the northside of the course to catch the morning rays. Alternatively, set up shop in front of The Coast Chapel—it's like being front row at the VMAs.
Where To Watch The Sunrise In Sydney's North Shore And Northern Beaches
Wendy's Secret Garden
Lavender Bay
This picture-perfect nook tucked into Lavender Bay offers up less of a vista than most but it's an absolute gem of a spot to catch the first little rays of the day. It's pretty much a human-sized fairy garden speckled with massive ferns, figs, lillies and some beaut glimpses of the harbour.
Narrabeen Tidal Pool
Narrabeen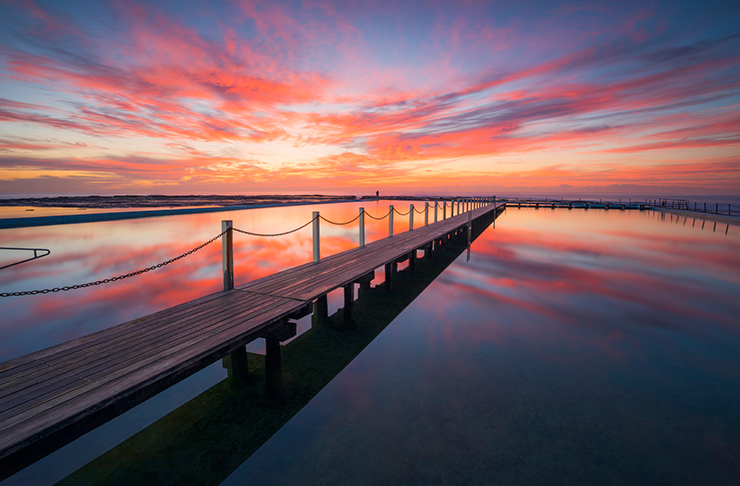 This iconic rockpool is an epic photo opp. just as the sun rises. Cue morning vapour and a wooden wharf that wraps around the tidal pool. We can confirm your mornings will be made a whole lot better just by starting your day here.
Turimetta Beach
Narrabeen
Get yourself to the southern end of this sunrise mecca and trust us, you'll be in for a real treat. The rock shelves here are covered almost entirely in a sheet of moss so you can imagine just as the sun starts peeking, how bloody beaut this place looks.
Where To Watch The Sunrise In Western Sydney
Homebush Bay
Homebush
This glorious part of Sydney was once used as a shipwreck yard in the 60s and now it's one of the most picturesque spots in Syd-town to watch the sunrise over four main wreck sites (all accessible via Bicentennial Park or Bennelong Parkway at Wentworth Point FYI). You can try and get around to all of these sites in one morning but we suggest setting up in front of SS Ayrfield AKA 'floating forest'. This wreck always looks stunning against a sunrise because it's lying east.
Moonrise Lookout
Horseley Park
Moonrise Lookout keeps one of the most expansive views of Western Sydney with views stretching all the way to the city. This sunrise spot captures absolutely everything, scenes of the inner city skyline, a glowing haze and a bit of a hike (which ends up being very worth it). Moonrise Loop spans out to 6.2km so make sure you've got the appropriate sneakers handy and a water bottle.
Where To Watch The Sunrise In South Sydney
Wattamolla
Sutherland Shire
Just south of Bundeena, Wattamolla is the sunrise haven offering up ocean landscapes, lagoons and small waterfalls in the perfect drop zone of the sunrise. Trust us, you won't regret the 'rise and grind' for this one.
Wanda Beach
Cronulla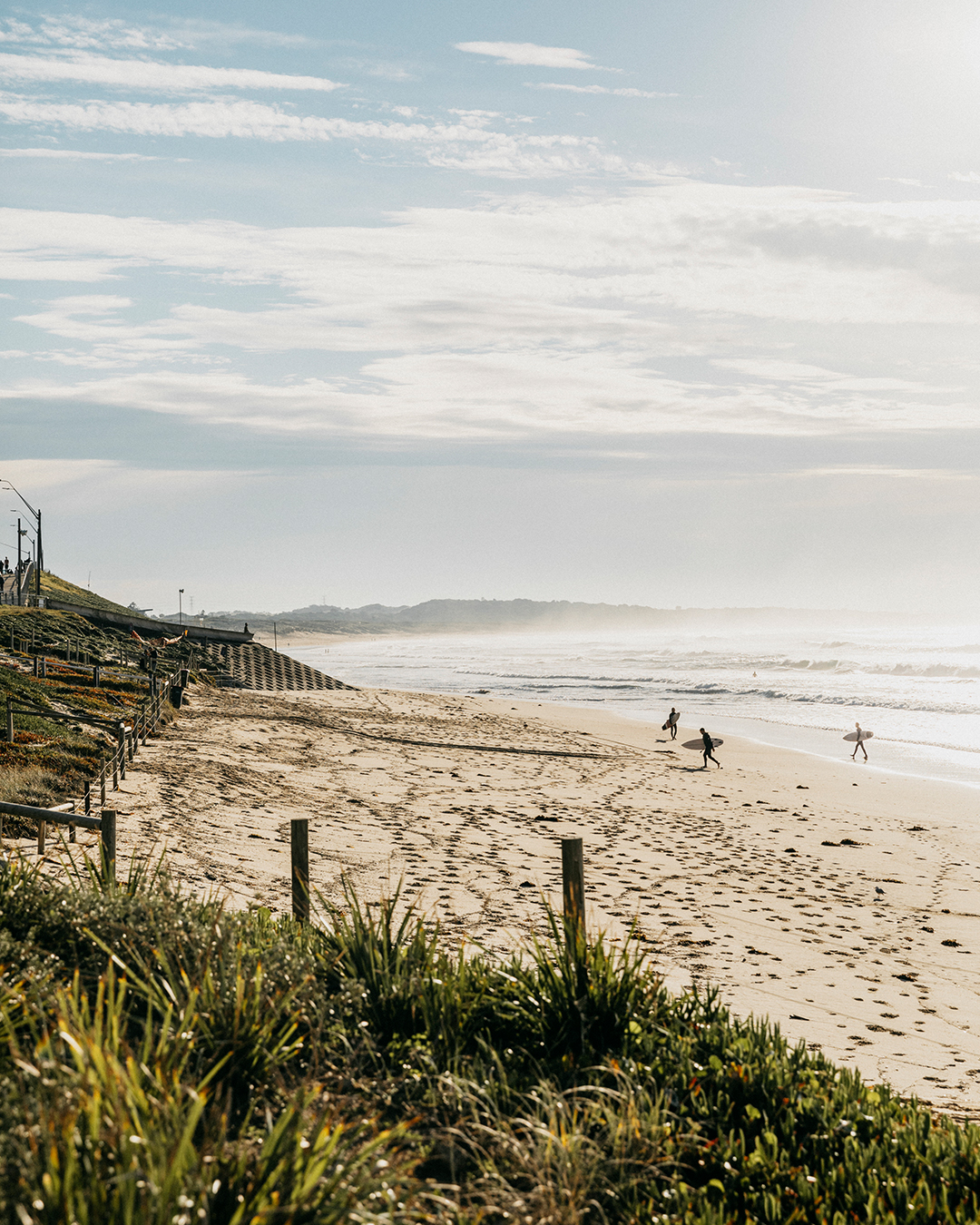 The lifeguard hut on this epic stretch of sand literally glows on a clear morning as the sunrises. You'll basically have all the sky to watch and a little bit of headland to make the view even better. Call in sick to work, you won't be leaving any time soon.
Where To Watch The Sunrise In Sydney's CBD
Observatory Hill
The Rocks
Get yourself to the top of Lower Fort Street and prepare for a solid "what the hell" moment. You'll see some little residential pockets, the Harbour Bridge and Luna Park all lit up from here. It's a super easy walk from Circular Quay and hey, should you work up an appetite after all your hard work watching Sydney wake up, there's a plethora of cafes trailing into the city.
Now, check out the best places to go stand up paddleboarding.
Image credit: Destination NSW, Destination NSW, Zoe Holling, Destination NSW, Destination NSW