Glebe is routinely written up as a quiet, leafy suburb, far from the chaos and crowds of the CBD or King Street and yes, it is all of those things—but Glebe is also a foodie paradise all of its own, brimming with mad characters and a whole kaleidoscope of flavours that you would do well to give your attention.
Glebe Point Road splits the suburb in two and this is where most of the eating and drinking action takes place. If you've only experienced Glebe on a Saturday morning, fighting for a table at Badde Manors after a pile on at the markets—trust us, you've got so much more to explore.
These are the must-try cafes, coffee spots, restaurants and bars in Glebe right now.
Brunch
Lillipad Cafe
Glebe is a bit of a vegan mecca, but if we had to choose, the cafe that takes the crown for ample vegan options is newcomer Lillipad Cafe. Built into the spot that once upon a time housed The Record Crate, Lilypad's tagline is "eat like you're on holiday", which is an MO we can absolutely get behind.
Here, you're in for all-day breakfast, including free-range eggs if you aren't full-time vegan, but if you are, you'll want to try Lillipad's vegan poached egg with extra gooey yolk. It caused quite a stir when it launched and the recipe is a closely guarded secret and you'll have to get down there early to try one.
Shenkin
For top-quality brunch eats you can't do much better than the Israeli-themed Shenkin. Yes, it's a chain (there are another four locations peppered throughout the Inner West), but the service here is unbeatable and the quality of the food is too.
Shenkin's shakshuka is the stuff of legend in Sydney, but we're also big fans of the hummus plate with ground beef or eggplant, the Oreo shake, various cakes and baked goods, and Shenkin's waffles with berry puree, strawberries, grilled banana, date molasses, halva, pistachio and vanilla ice cream.
Dirty Red
Dirty Red is a newly refurbished brunch joint with a beautiful leafy courtyard and a selection of amped-up breakfast faves. There's a loaded brekky roll served on a brioche bun, tiramisu French toast, jalapeno and cheddar cornbread and a three-cheese toastie with Gooey provolone, swiss and cheddar cheese.
Coffee
The Wedge Espresso
Although there is some tough competition, the best coffee in the area comes from Wedge. They've been extraordinary since launching back in 2011, pouring perfectly balanced and consistently smooth espresso from Five Senses, as well as a rotation of single-origin beans from various roasters.
Valhalla Social
If you venture a little further up the road, you'll find Valhalla Social tucked under the broad art-deco signage of the old Glebe Point Road cinema. This bright, sunny cafe actually owned by the same husband and wife duo that run Wedge (Cat and Davide Isola are a Glebe power duo). Valhalla is a perfect perch for a spot of people watching while chewing on housemade chai-spiced banana bread or double choc pecan cookie while sipping a flat white. The coffee here is also Five Senses, though a slightly stronger blend.
Lunch
Ramen Goku
If you're talking best ramen in the city—and really, who isn't— this small but mighty establishment is sure to come up. Grab yourself a bowl and try and nab the window seat but be warned, if you finish that bowl of meaty tonkotsu broth and noodles off you likely won't be doing much for the rest of the day (hello food coma). There are two types of noodles to choose from (thick and thin straight) and about 12 ramen variations to choose from. If you want to go the extra mile too, you can supersize your ramen for an extra $2.50.
Tom Yum Tum Gang Or At Home Thai
For no-frills, easy and delish Thai, Glebe has two powerful players vying for supremacy. Tom Yum probably wins out in terms of value ($9 lunches) but At Home is stronger on the flavour front ("The Hangover", which is a stir fy of flat rice noodles, chilli, garlic, green beans and mushrooms, is always the go-to).
Mori
Being in close proximity to the fish markets means Glebe ought to have some solid sushi options. Although there are a few to choose from, Mori has them beat for a satisfying lunchtime snack. These guys do a pretty epic all-you-can-eat deal too—as much sushi, gyoza, udon, tempura and hot pot as you can handle for just $29.50. The offer is available all week, for both lunch and dinner.
Dinner
Jambo Jambo
Led by Ethiopian refugee Joseph Bekele, Jambo Jambo is a truly authentic deep dive into Ethiopian fare. The name translates to "hello" in Swahili and it echoes the eateries super friendly vibe. Here, injera bread (an enormous sourdough teff pancake that has undergone a traditional four-day fermentation process) is piled high with seriously delicious vegan or mixed meat curries (which you're encouraged to mop up with your hands). Pro tip: don't bring anyone here who says they're full after three bites as you'll need all the help you can get to finish it off.
Thievery
Now into its fourth year of business, Thievery is already a bit of an institution. Serving up street food-style Lebasese bites, Thievery is a great spot to share a date night platter. Their burnt butter hummus is famous in its own right and with a revamped menu for 2020 there's no better time to check it out. We highly recommend sampling the shish skewers, ox short rib and the Turkish delight icecream sandwich.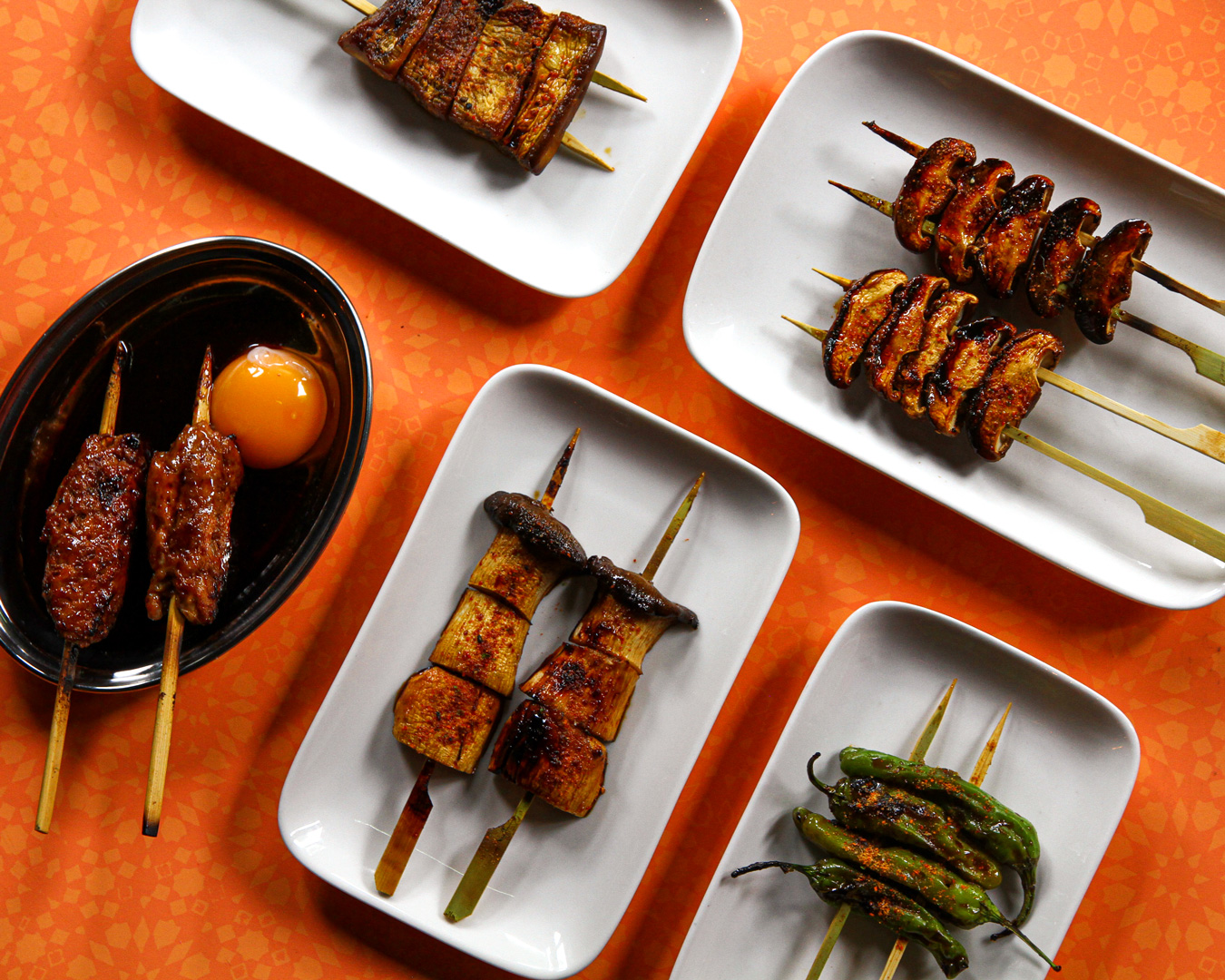 Pizzeria Da Alfredo
If you're looking for pizza, like really, really good pizza, Pizzeria da Alfredo is the only place any serious connoisseur would bother with. The whole place is filled with the smell of the wood-fired oven doing its thing and the crunchy pull-apart texture of their charred crusts are just perfetto. We reckon they're one of the best pizza joints in Sydney.
Sri Lankan Street Food
If you're after small and homey, filling and extra flavourful, Sri Lankan Street Food is for you. A quick and easy BYOB packed with Southern Indian flavours that redefines bang for your buck. They've also just kicked off a $35 all-you-can-eat brunch on Sundays, which will have you tripping around Sri Lanka's various regions—Gotu kola sambol from the Hill Country, curries from the heart of Colombo and dosa, string hoppers and Jaffna chicken varuval from the north. More on that here.
Little Red Wolf
The traditional after-dinner ritual in Glebe is to wander over to Little Red Wolf where you'll find husband and wife duo Johnathan and Anna serving up delicious concoctions of ice cream and gelato using only the best fresh ingredients. The results rival anything else in the Inner West. Think classics like creamy pistachio, rum and raisin and crunchy peanut butter, alongside special flavours like tiramisu, malted matcha milkshake, red velvet and Beuno. Vegans are included too with a set of dairy-free flavours like "Soy'lted Caramel" and almond milk chocolate.
Drinks
The Little Guy
To polish off a date night on the right note, try and grab a window seat at The Little Guy where they boast a great beer selection, old-world cocktail specials (check the chalkboard) and complimentary spiced popcorn. It's always buzzing and the bar staff are welcoming and easy to chat to—this guy is a Glebe icon.
No.92
If you're after a fancy look and feel—take a peep inside No.92. Set across a restored two-storey terrace (the work of Sydney based Pattern Studio), this wine bar is a design lover's heaven. As well as its big, beautiful jade green banquette, ash-coloured marble, furniture to dream about and site-specific sculpture by Taiwanese-Australian artist, Angie Pai, No.92 also has a cute leafy courtyard, a wine list created by SUPER SUPER, apero-style cocktails, craft beers and a Michelin star-trained chef.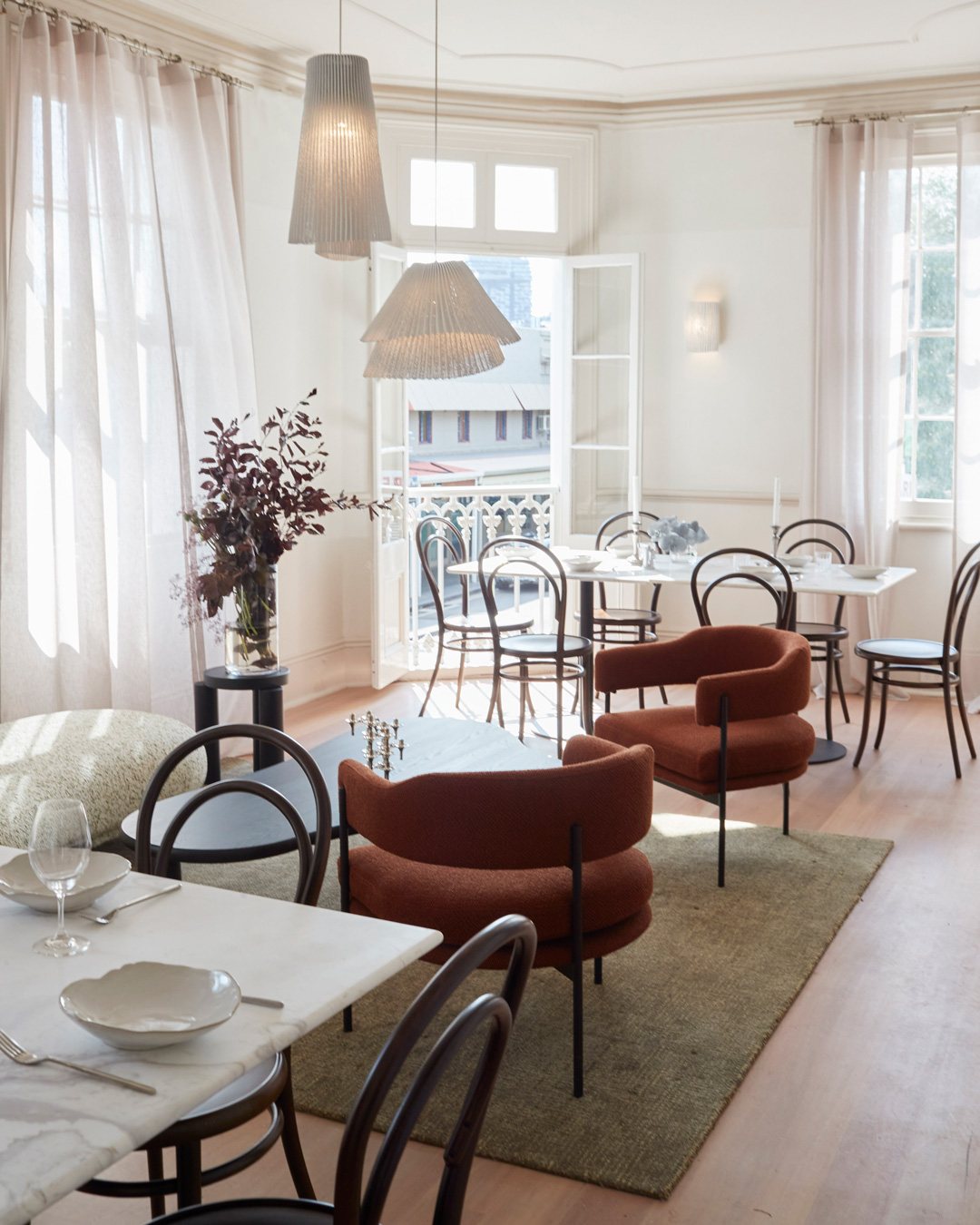 Sappho
If you're in the mood for music, Sappho showcases local talent performing soft folk, jazz and, for the literary inclined, there's even the odd poetry night. It all takes place in their grungy courtyard where book-themed cocktails ("Oliver Twist", "The Sour of One" and "Carl Sagan's Cosmos" are standouts) and tapas are served. Great struggling-artist, DIY vibes.
Staves
Glebe has the most hidden brewery in Sydney. Tucked down Grose Street and the loading bays of the Broadway Shopping Centre, Staves Brewery has five staple taps and five experimental taps of excellent quality. Stop in for live comedy, music, or theatre—the brewery has a regular roster of events that you can check out here.
12 Taps
Newcomer to Glebe's bar scene is 12 Taps craft beer bar, manned by Darren Common, who may just be the friendliest publican in the suburb. The place is fiercely independent, giving a foothold to out-of-city breweries and oddball one-offs that you won't find elsewhere. Think Philter's "Troppo" Tropical IPA, a sour from Mountain Culture Beer Co. and an American pale ale from IronBark Hill Brewhouse in Pokolbin. The food is provided by an ever-changing rotation of food trucks so there's always new and exciting snacks to pair with your coldies.
Friend in Hand
You can't really say you know Glebe until you've experienced Friend in Hand. It's a time portal that captures the suburb's wild and slightly kooky side. Imagine a bar at the back of a wacky country op-shop and you're not far off. New management has revamped the entertainment side of things with something different every night (like stand up, crab racing, poetry reading, life drawing and drag queen bingo). Grab a beer and make friends with the die-hard clientele or Georgie, the free-ranging and highly discerning cockatoo.
And if you're loving life in the Inner West, why not make your way through this guide to Marrickville's best breweries.
Image credit: Jimin Shi-Longo, Shenkin, Yuga Kurita, Thievery, Pizzeria da Alfredo, Traianos Pakioufakis, Miodrag Ignjatovic