Yep, living in this beach-laden and leafy harbour city sure is tough but someone has to do it (and let's be honest, we'd all volunteer as tribute for that every day).
Here are all the best spots to watch a sunset in Sydney.
Queens Avenue
Vaucluse
It's the absolute mecca of a spot to watch the sunset in Sydney. Think a little lane tucked off the main street in Vaucluse that somehow spills into a west-facing 280-degree view of the city and Harbour Bridge. Yeah, at the end of the day, it's one helluva spot to be at (geddit?).
Jeffrey Street or Milson's Point
North Sydney
These places are situated on either side of the Harbour Bridge so you're in for one insanely jaw-dropping sunset vista should you set yourself up at either of these at dusk. Thank us later.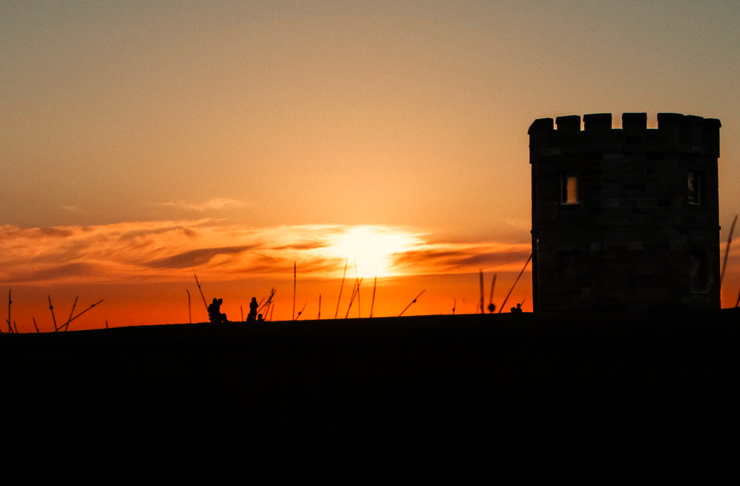 Larkin Street Lookout
Waverton
This is no doubt the place to be taking any out-of-towner who has just touched down on Sydney turf. Plus, you'll absolutely fall in love with the city skyline come sunset (because glowing harbour waters under toddling boats and hidden coves are always a yes).
The Grassy Knoll
North Bondi
There's not much The Knoll can't do. It's an ace spot to catch a sunset, an awesome vantage point to sip on your early morning coffee and the one spot all locals hit up for beach vibes and relaxed times. You won't see the sun itself set here but you'll be in a prime spot (we're talking uninterrupted views of the sky) to watch the troposphere change colours.
Green Point
Oyster Bay
This bad boy gives you a sneaky view of the Como Marina and we all know what happens when you combine a badass sunset with the Como bridge, boats and the calm waters of the Georges River. One wicked AF sunset to match.
Bradleys Head
Sydney Harbour National Park
You'll score some of the best vantage points in Sydney to watch the sun go down along the Bradley's Head to Chowder Bay walk. Think a heap of bush and various glimpses (read: major photo ops) of our damn pretty city.
La Perouse
Kamay Botany Bay National Park
It's no secret that this gem of a spot should be your go-to when it comes to watching the colour-changing sky at dusk. You're in for absolutely uninterrupted views of the sky and you'll be able to spot planes on the depart and arrival.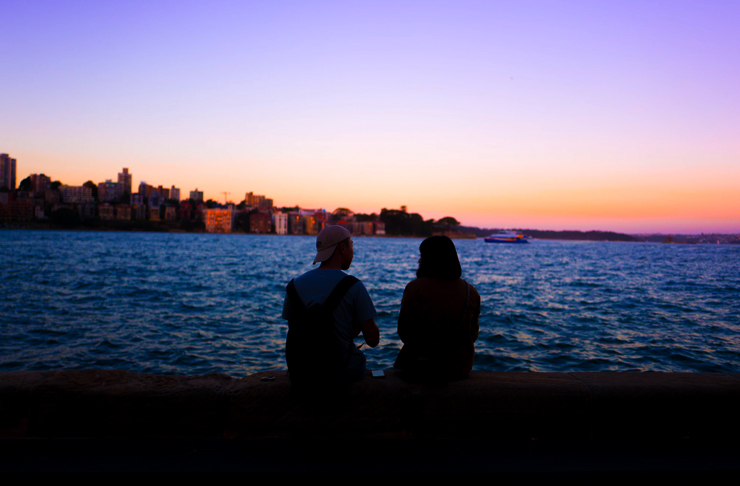 Twilight Bridge Climb
Darling Harbour
Case in point. There's only one way to catch the sky looking its best when the sun goes down and that's by climbing up that big ol' bridge thing that connects the city to the northside. If you are lucky enough to score a clear day, you'll be able to see all the way out to the Blue Mountains—yep, chuck it on the bucket list.
More of an early bird? Here are the best spots to catch a sunrise.
Image credit: Getty, Paul Carmona, Steven Coffey