For all the money we pay for our Sydney abodes, it's crazy that they (generally) don't have fireplaces. Or if they do, they're already blocked up and repurposed as a really handy place to store your shoes. So as the mercury drops, it's human nature to seek out a pub to warm your hands by the hearth, gaze into the open flames, and sip on a schooner.
Quit the googling—we've done the hard work for you, guys. Here are Sydney's best pubs with fireplaces to boot.
The Lord Dudley
Woollahra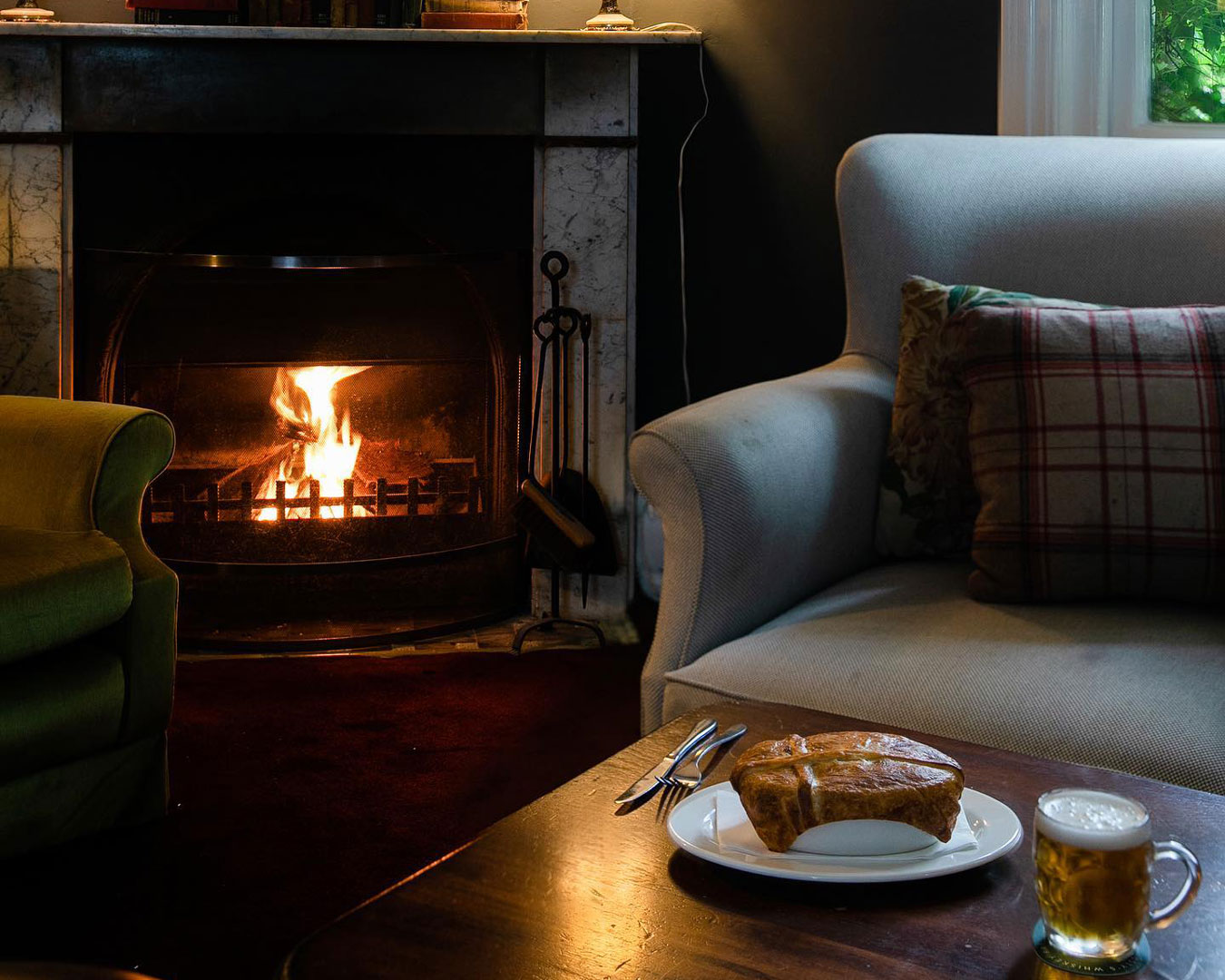 Get cosy in front of the fire at The Lord Dudley, with a beer in hand—they have twenty beers on tap, so you can do the old hot-fire-cold-beer temperature dance. This corner pub is an Eastern Suburbs institution because of its classic British pub grub, cosy bar, and overall good vibes. Book here.
Cricketers Arms Hotel
Surry Hills
She may be little but she's damn powerful. Take it from us; if you're looking for some character in your next visit to the watering hole, the Cricketers Arms Hotel is your best bet. With a bed of wood that's always blazing and super-plush leather lounges, these vibes really do bring a whole new meaning to comfort. Book the bistro here.
The Glebe Hotel
Glebe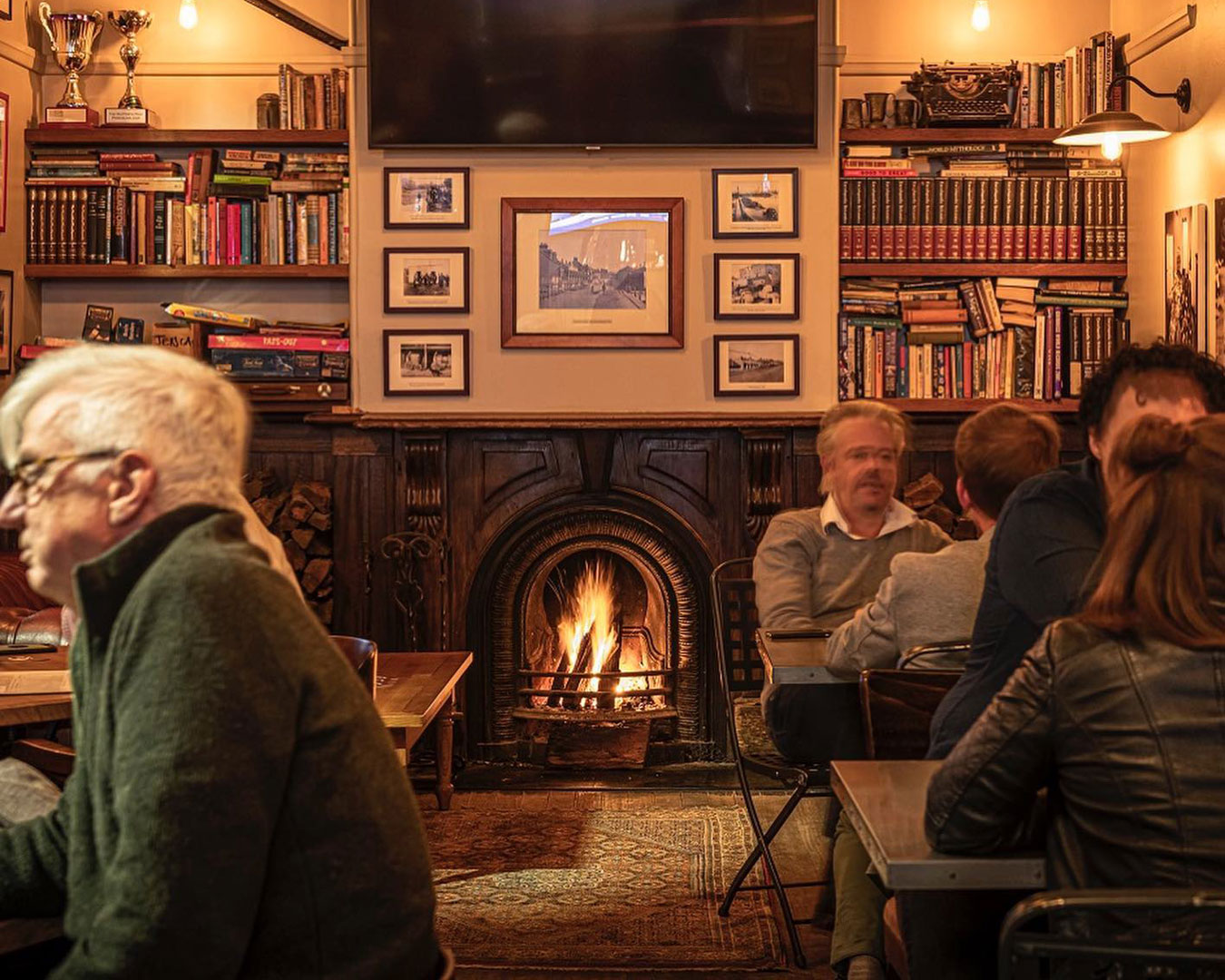 The Glebe Hotel is a character-filled, dog-friendly pub in the backstreets of the Inner West, which makes it an ideal spot to park up for a cosy winter lunch by the fire. All the food here is heartwarming as hell—we're talking beef and Guinness pie, house-made gnocchi with wild mushrooms, and bangers and mash. But, you can't beat The Glebe Hotel's epic Sunday roast right by a roaring fire on a cold winter's day. Book here.
The Duck Inn Kitchen & Pub
Chippendale
We think they should consider renaming this place "DOGS AND FIREPLACES" because aside from their A-plus refined pub food, there are often doggos hanging about and a fireplace to boot. So, if you can't score a prime spot by the roaring fire, just you know, grab your pooch and snuggle hard. Book here.
Duke of Clarence
CBD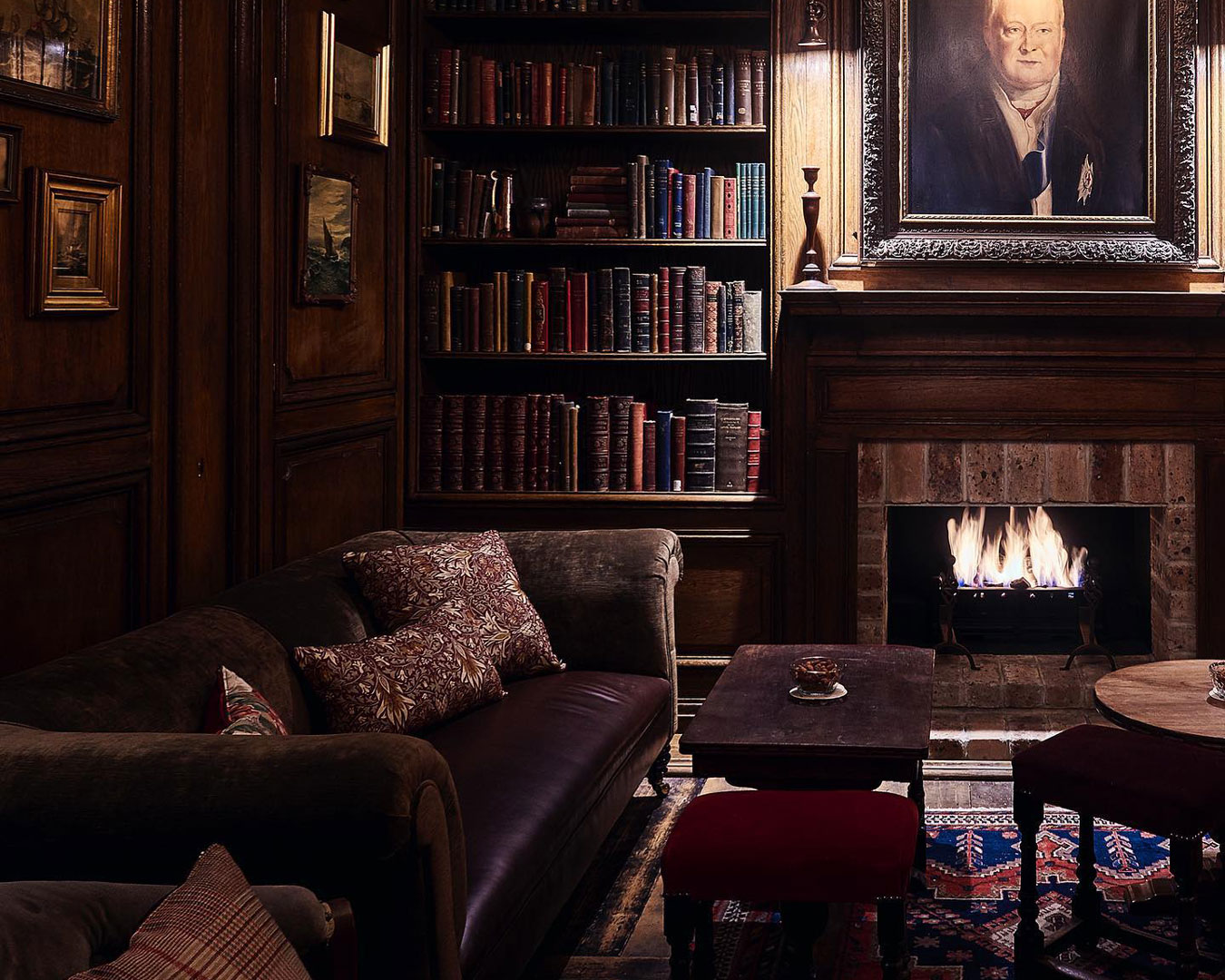 The Duke of Clarence pub is unapologetically British. The Victorian-era styled tavern is the type of place where you want to put on your plaid smoking jacket, pull out your pipe and smoke it. The premium real estate is the library (that's where the fireplace magic is happening). The drinks menu clocks in at eighteen pages, including four pages of whiskeys, three pages of gins, and a longer than usual list of stickies. And, bless them, they do Pimm's cups too. Their Sunday roast lunches are super-popular too—make sure you book! Book here.
The Hero of Waterloo
Millers Point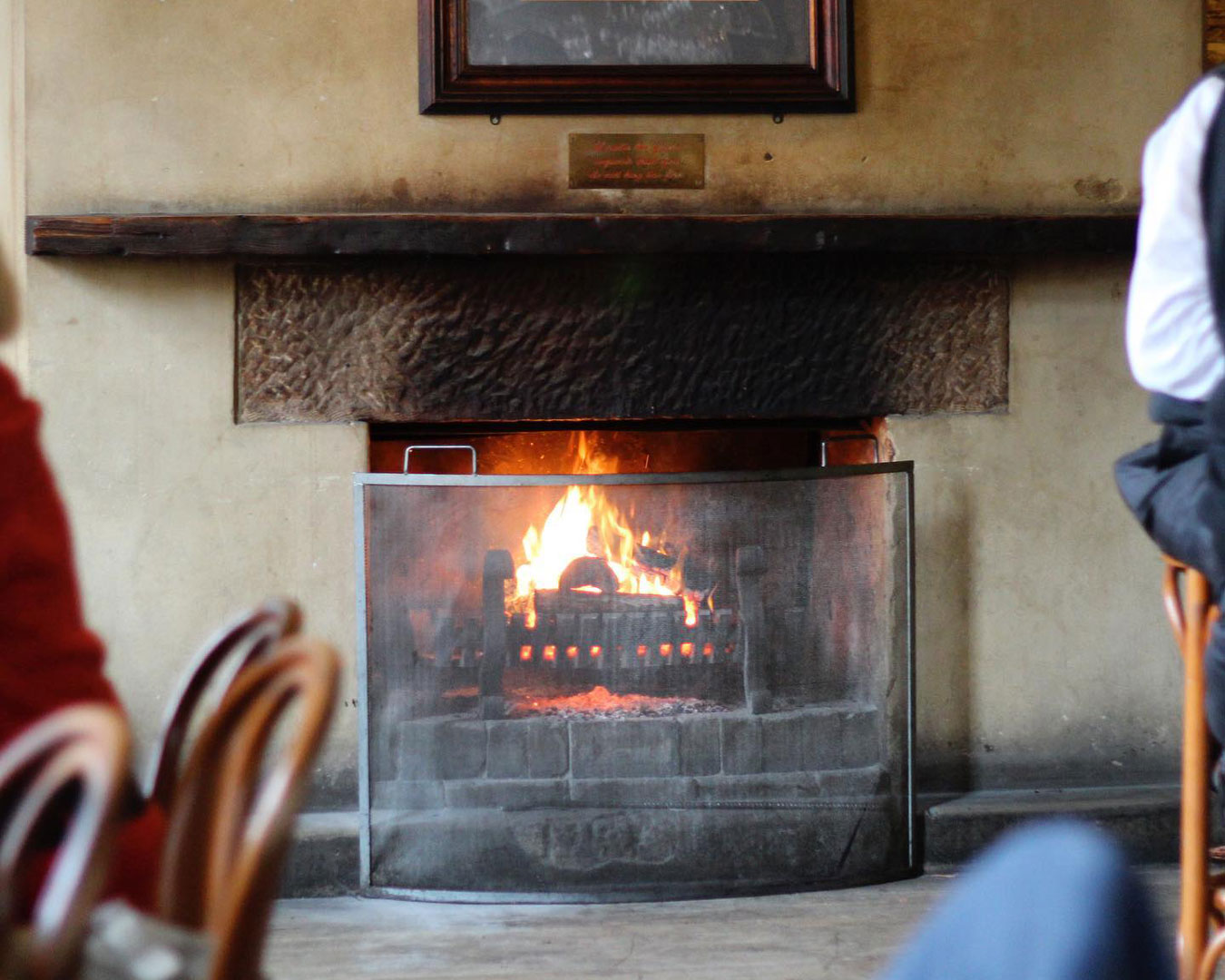 The Hero of Waterloo ticks a few excellent boxes: Sweet fireplace set up. A ghost-in-residence. And the most charming Sydney live pub band ever. The Old Time Band is legendary, playing trad-swing tunes and featuring the glowing vocalist, saxophonist and trumpeter Valda Marshall. She's been part of the band since 1979 and is just the bee's knees to watch. No need to book, either.
The Lord Nelson Brewery Hotel
The Rocks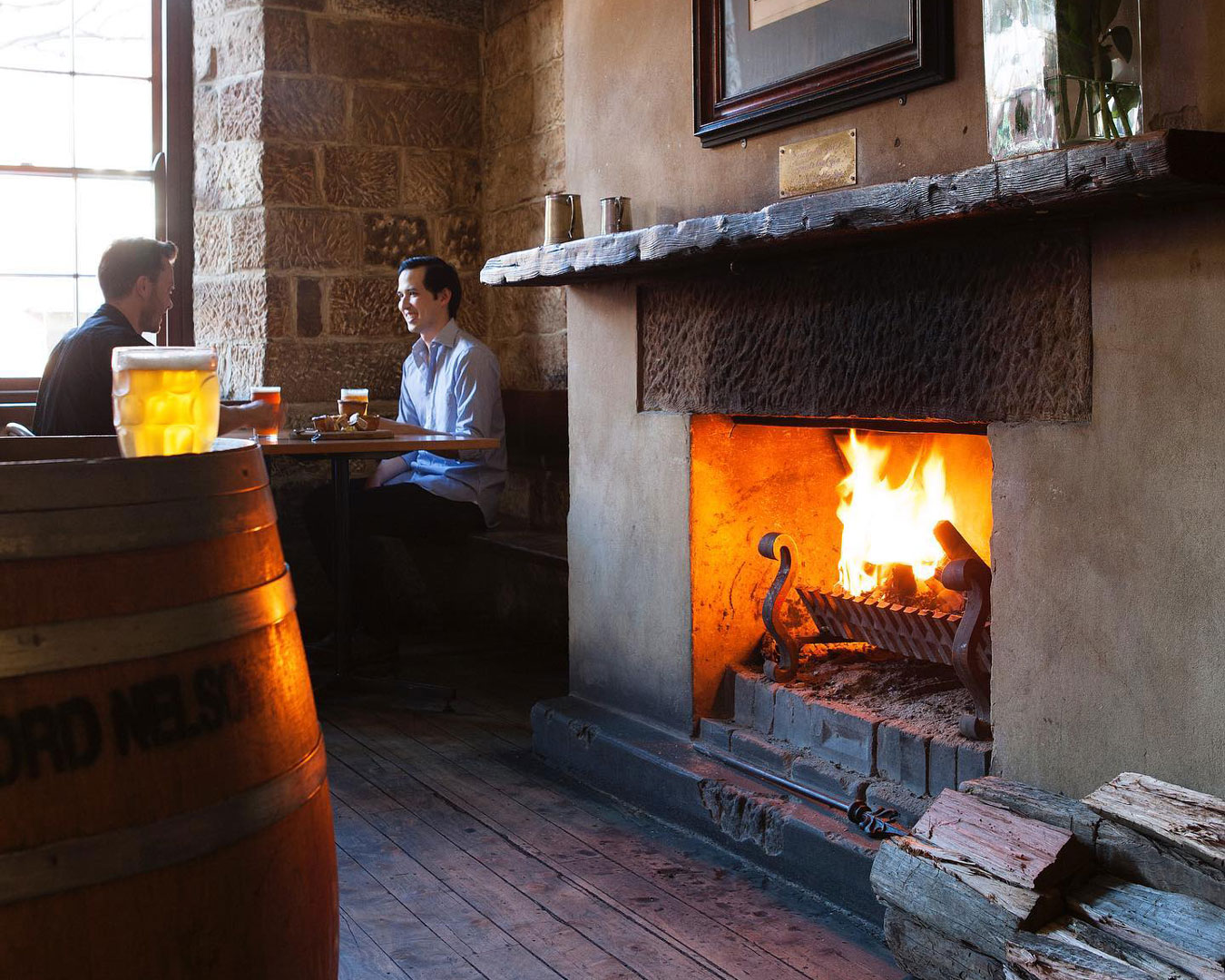 This one is Australia's oldest (continually licensed) hotel and pub brewery, pouring award-winning ales that are brewed onsite. Food-wise, we're suckers for the classic beef pie served atop a mountain of mash, mushy peas and gravy but it also doesn't hurt that this place is simply one of Sydney's best winter bars. There's beer, there's pub grub, there are sandstone walls, and dayum, there's even a fireplace. What more could you want? Book here.
The Old Fitzroy Hotel
Woolloomooloo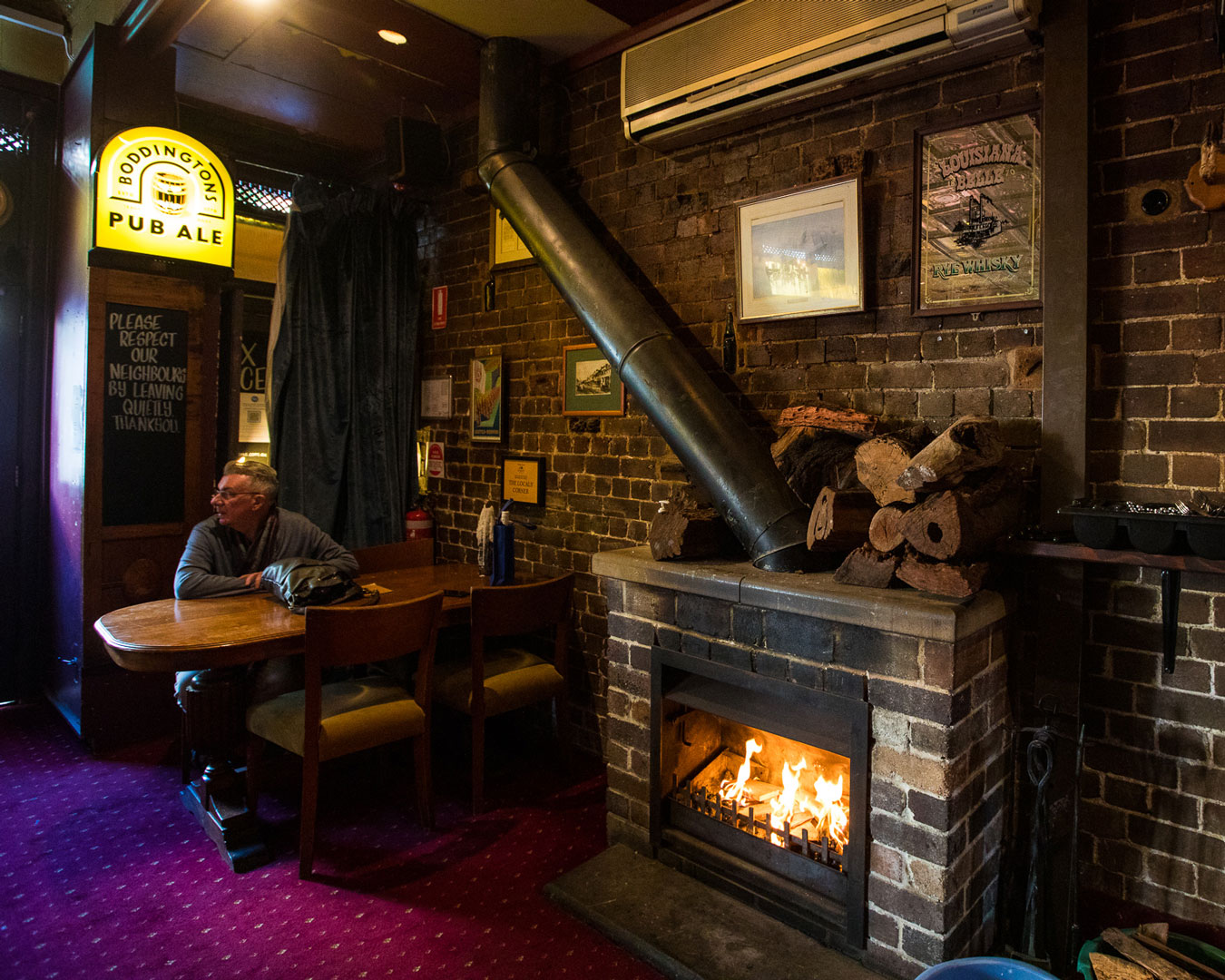 Real pub, real atmos, and a real fire. That's what you sign up for at The Old Fitz. There are sixteen brews on tap, weekly menu specials, and marshmallows by the crackling fireplace—all the better for mallow-roasting in the fire. That's next-level hospitality that we'll gratefully accept. Book here.
The Riverview Hotel
Balmain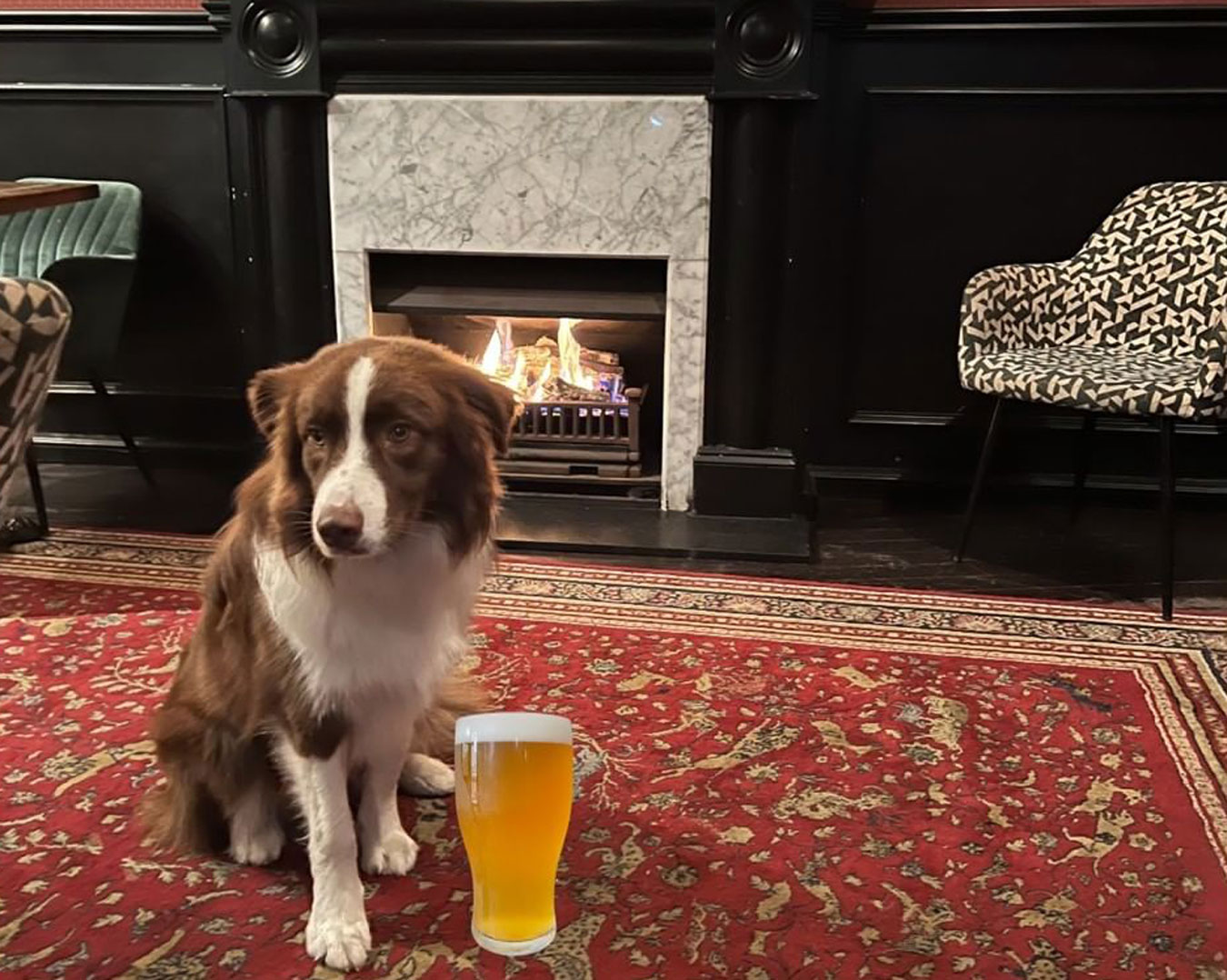 The Riverview takes the trophy for "slickest pub fireplace" in Sydney—it's a fine beast, framed with marble and adorned with a gold-edged mirror. The whole place screams heritage-listed good taste, from its stately furniture to its horseshoe-shaped bar. Their Sunday roast comes with all the trimmings and a sizeable Yorkshire pud—the perfect pairing with a crackling fire, we think. Note: they also do a mean roast complete with gravy (but not pud, soz). Book here.
The Newport
Newport
Sure, this Northern Beaches behemoth is an ideal summer spot. After all, the majority of the pub is outdoors and looks over the Pittwater. But come winter, The Newport sets up a few outdoor fire pits for all your fire-gazing needs. We love the communal vibe that an outdoor fire brings, and we love it even more when The Newport's tasty food and drink are within easy reach. Book here.
The Foxtrot
Crows Nest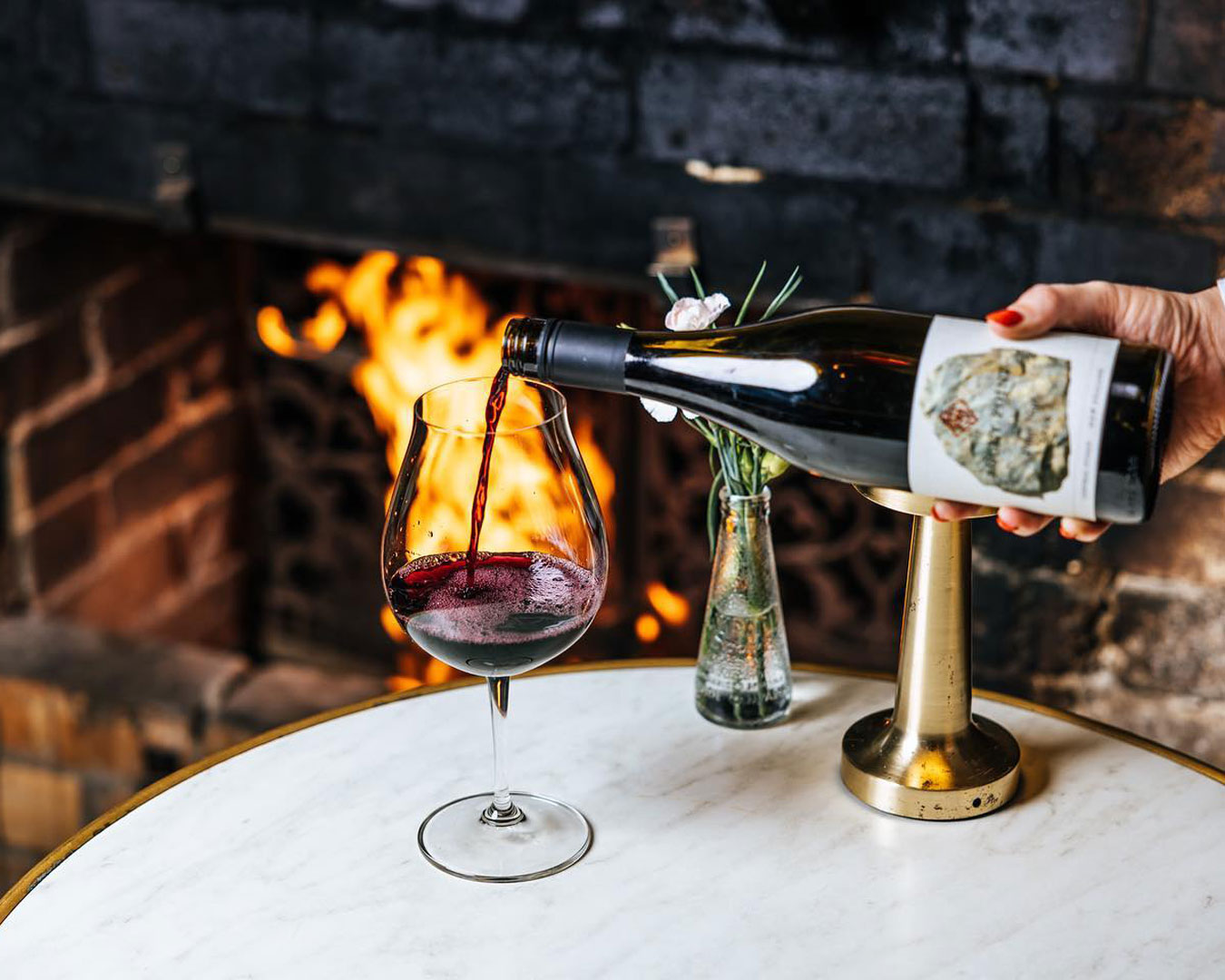 Oh yes, this bad boy is as cozy and insular as they come, so you'll be snug as a bug ordering up cocktails that naturally have all been smoked, blowtorched or blazed. You'll want to keep an eye on Falcon Street to find The Foxtrot but when you do, you're in for a major treat. Not only are the bartenders cooking up some delicious concoctions, but you get to sip them in the type of chairs that say "I'm going to be here for a while" right next to a crackling furnace. Book here.
The Bayview Hotel
Gladesville
Three words: central gas fireplace. If that's not music to our ears then we don't know what is. And to make it even better, order up a dark ale and the Hawaiian Belle burger with spice-crusted chicken breast, shredded iceberg lettuce, caramelised pineapple, American cheese, jalapeño mayo and sweet potato wedges. If this is winter, it can stay—and we'll be at The Bayview. Book here.
The Duke Of Enmore
Enmore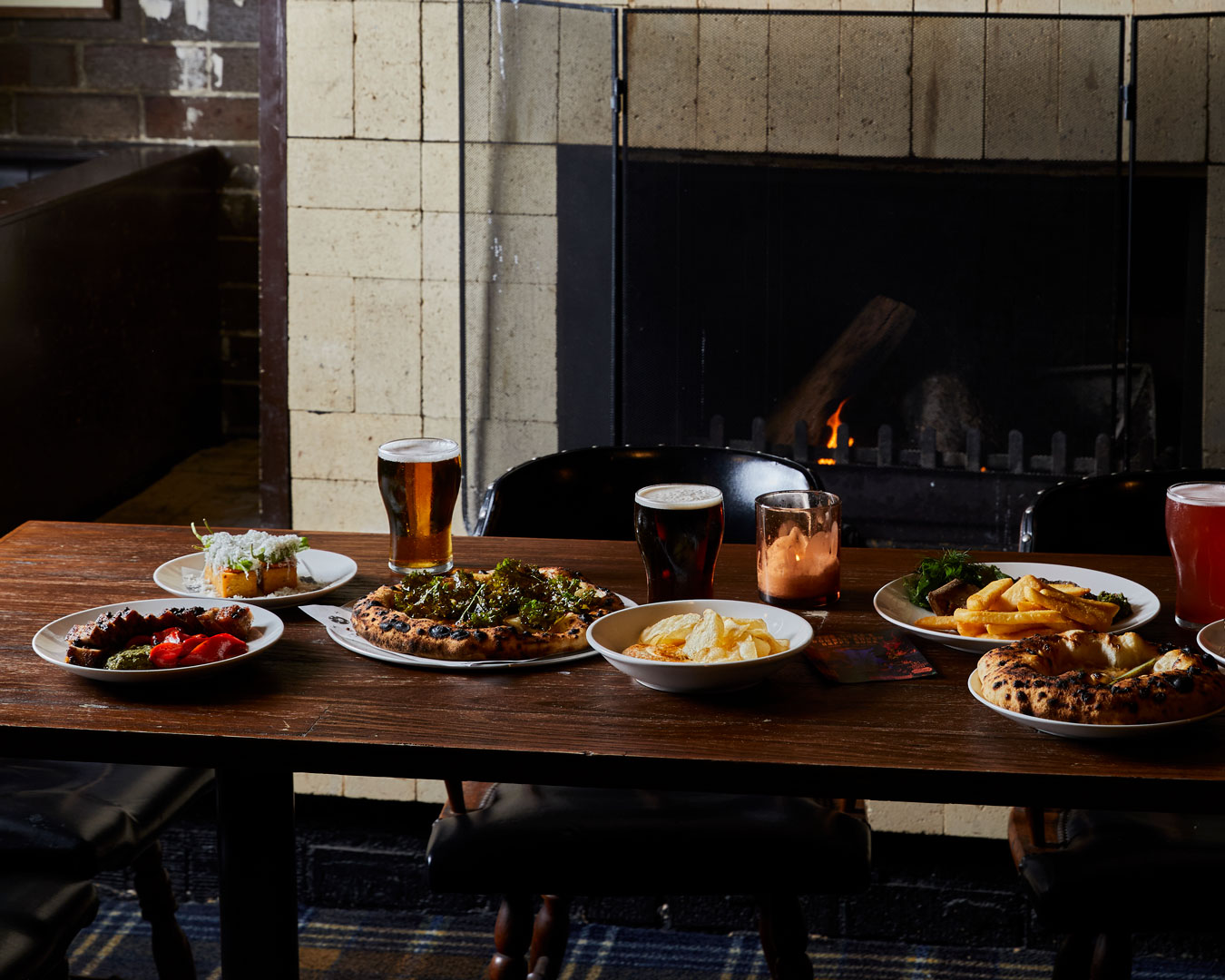 Live gigs, hearty feeds, a pool table and a roaring fire in winter—does it get any better? The Duke is always a good time. Yep, even in the depths of winter this neighbourhood boozer is bustling with people sinking schooners and sitting by the fire. The menu here is packed with charcoal and woodfired eats, too, so you can tuck into a belly-warming feed. Book here.
Zeta Bar
CBD
This one's not strictly a pub, but we don't think you'll be mad that we've included them. When there's a chill in the air, maybe you're looking for the motherload of all hearths in which case, you make your way straight to Zeta Bar. This glorious blaze takes up an entire wall and by default, will make you a total fireplace snob. On a side, the cheese platters here are also pretty damn fine. For booking details, head here.
The Doss House
The Rocks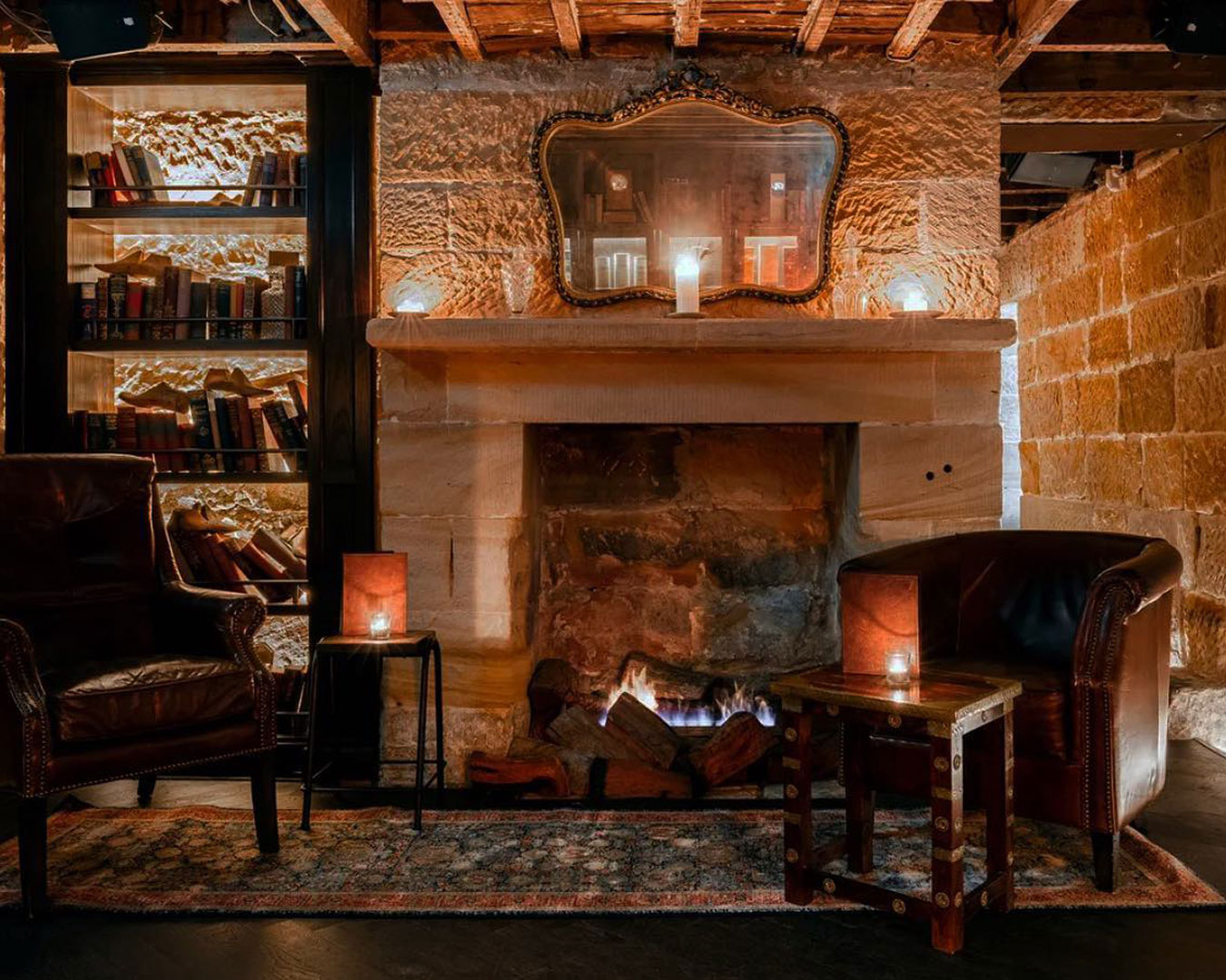 Another bar with a crackling fireplace is The Doss House. This historic bar in The Rocks not only has a fire going in winter, but it's also a whisky bar—so you can warm up with a dram from the inside out. The subterranean sandstone spot also offers a solid list of cocktails that make the most of its extensive whisky collection and you'll be following it all up with their little menu of snacks and charcuterie boards. Book here.
Now check out the best winter pub roasts in Sydney.
Image credit: The Duke Of Clarence, The Lord Dudley, The Glebe Hotel, The Duke Of Clarence, The Hero Of Waterloo, The Lord Nelson Brewery Hotel, The Old Fitzroy Hotel, The Riverview Hotel, The Foxtrot, The Duke Of Enmore, The Doss House