To celebrate our 10th birthday here at Urban List, we're asking you to tell us your favourite venues over on our Instagram—this time, we asked you guys to share your top picks for Sydney's best Thai.
Of all the world's many delicious cuisines, it's Thai that is a special highlight here in Sydney. Our Thai restaurants offer up authentic regional Thai flavours unlike anywhere else—that is, other than Thailand, of course.
While the slippery sour-sweet noodles of a classic pad thai will always have a place in our hearts—and there's plenty of good pad thai going around in Sydney too—Sydney's Thai restaurants can take you on a much deeper dive into this complex, exciting, and often very spicy food culture. Like Long Chim's Northern-style miang kham, a bite-sized parcel of toasted coconut, lime, ginger, crushed peanuts, and spicy prawn served on glossy heart-shaped betel leaves. Or the aromatic red duck curry at Viand, and Chat Thai's Northern-style spicy cucumber salad with pickled crab.
Hungry? These are the best Thai restaurants in Sydney right now.
Long Chim
CBD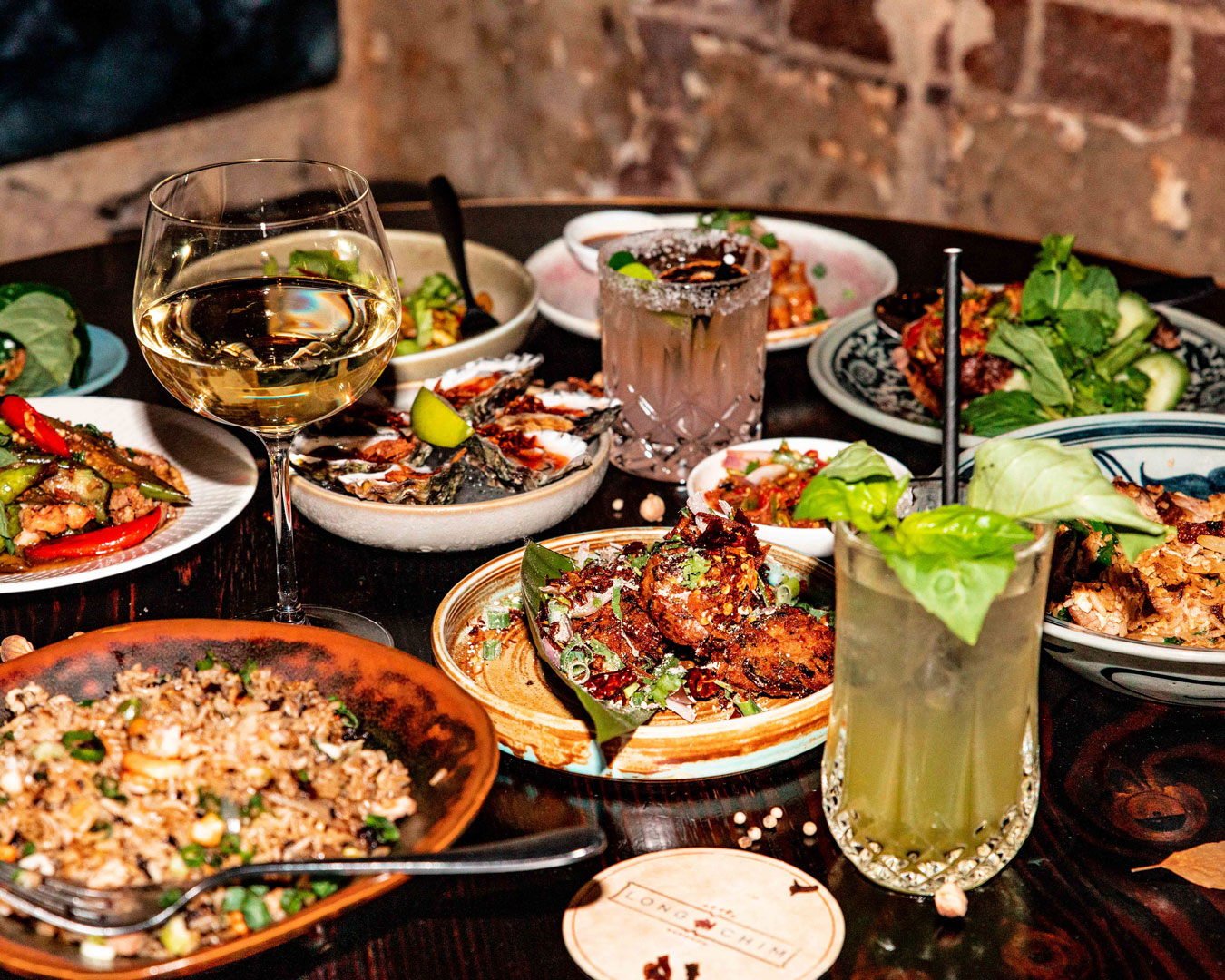 David Thompson is a world-renowned authority on Thai cooking—and Long Chim is his much-loved Thai street food diner. The award-winning Australian chef is a Thai culture expert and his London restaurant Nahm was the first Thai eatery to earn a Michelin Star. "The elegant balance of textures and flavours coming together as one harmonious whole on your tongue" is the absolute "genius of Thai food," Thompson told us.
In short, Long Chim is a must-do experience if you're looking to tuck into the electric flavours of authentic Thai food. As well as betel leaves, fill up on homeland favourites like pad Thai, green papaya salad and pad see ew, but prepare for these to come a little hotter than you're used to. Curries to try include the pineapple pork curry and the sour orange fish curry.
Viand
Woolloomooloo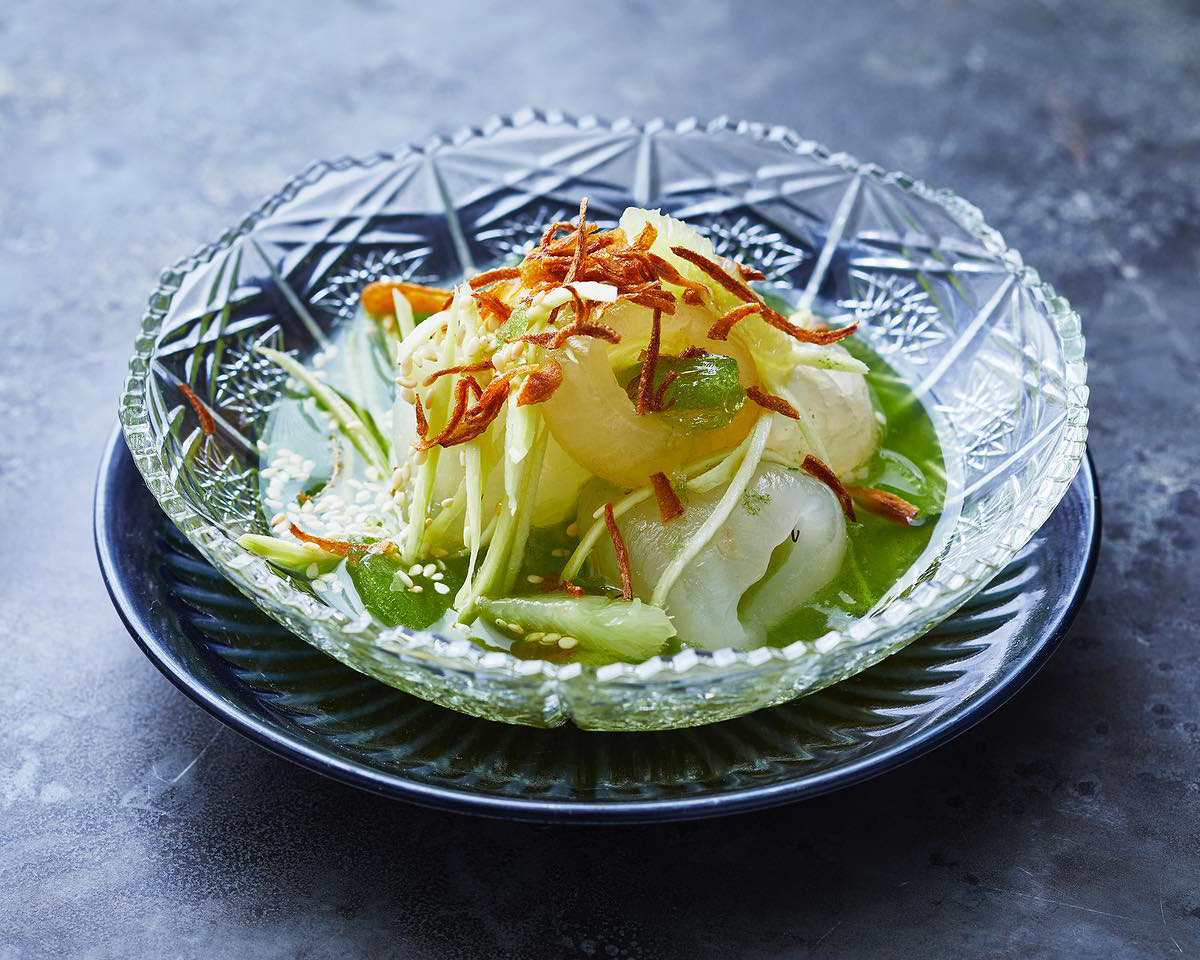 Viand chef-owner Annita Potter was a protégé of David Thompson, working with him at both Nahm un the UK and Long Chim here in Sydney. With Viand you can expect a similar freestyle of elegant and energised Thai flavours, this time served set-menu style as an eight-course degustation. The open kitchen is wrapped in neon red mosaic tiles made from shattered ceramics, which adds a touch of theatre to dinner. As well as red duck curry, you'll be treated to crispy river prawns with green mango, mint, and dried chillies, and a clear soup of monkfish dumplings with green onions and dumplings.
Chat Thai
Various Locations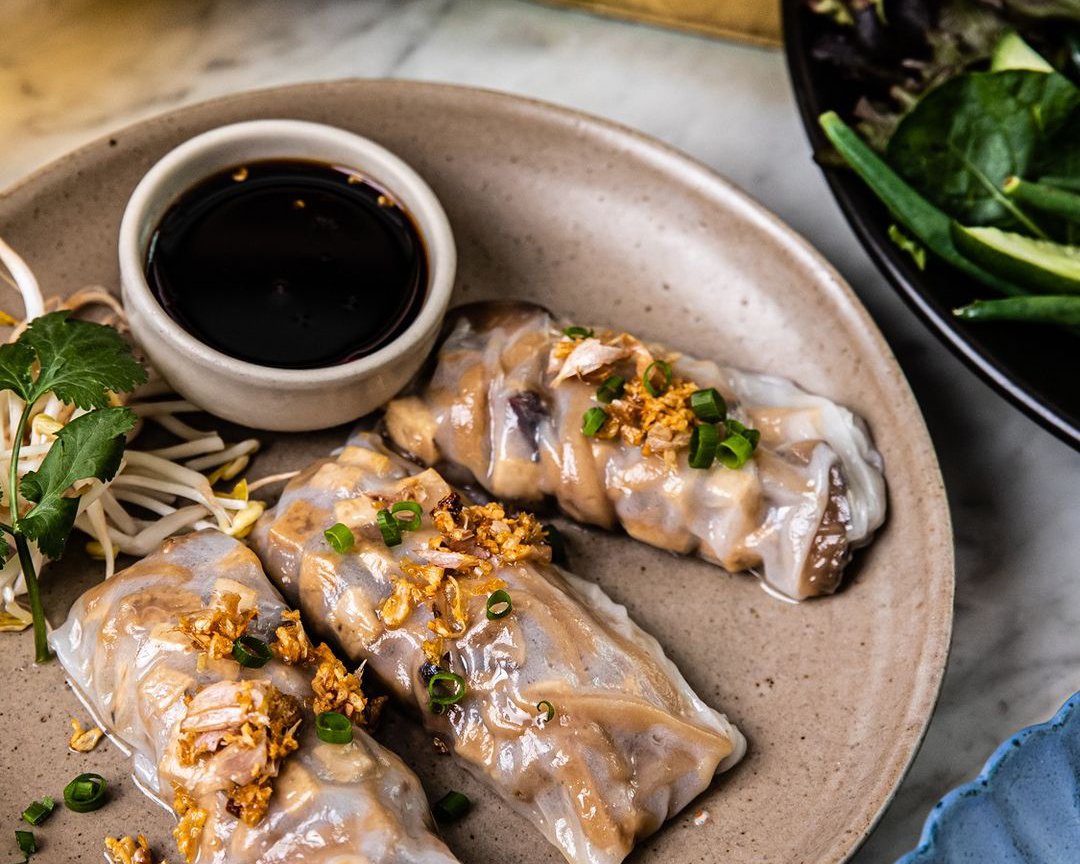 Founded by the late, great Amy Chanta, Chat Thai is a Sydney institution that first opened on Liverpool Street in Darlinghurst way back in 1989. Now with outposts throughout Sydney, Chat Thai uses all-organic produce, sourced from the restaurant's regenerative farm, Boon Luck organics in Byron Bay. The vibe is high-energy street food, packed with vibrant colour and spice. On the lengthy menu, there are silky guay tiew lohd dumplings, a full suite of green papaya salad variations, a pop-bright yellow gaeng bpu crab curry, a proper bitter melon stir fry, and a crispy crab meat omelette, all worth trying if you're here to expand your appreciation of Thai.
Spice I Am
Surry Hills
Fast, furious, and wallet-friendly, Spice I Am is another institution in Sydney's Thai scene. Since opening its Wentworth Avenue location almost two decades ago, there have always been two things you can count on: amazing authentic Thai food and a line out the door. If you're into spicy, this one also features on our list of the best spicy food in Sydney too. Though co-owner and executive chef Sujet Saenkham says that everyone has their favourite dishes, there are two orders that stand out night after night. "It's both the Massaman duck and basil crispy pork belly that continue to be amazingly popular", he says.
Porkfat
Haymarket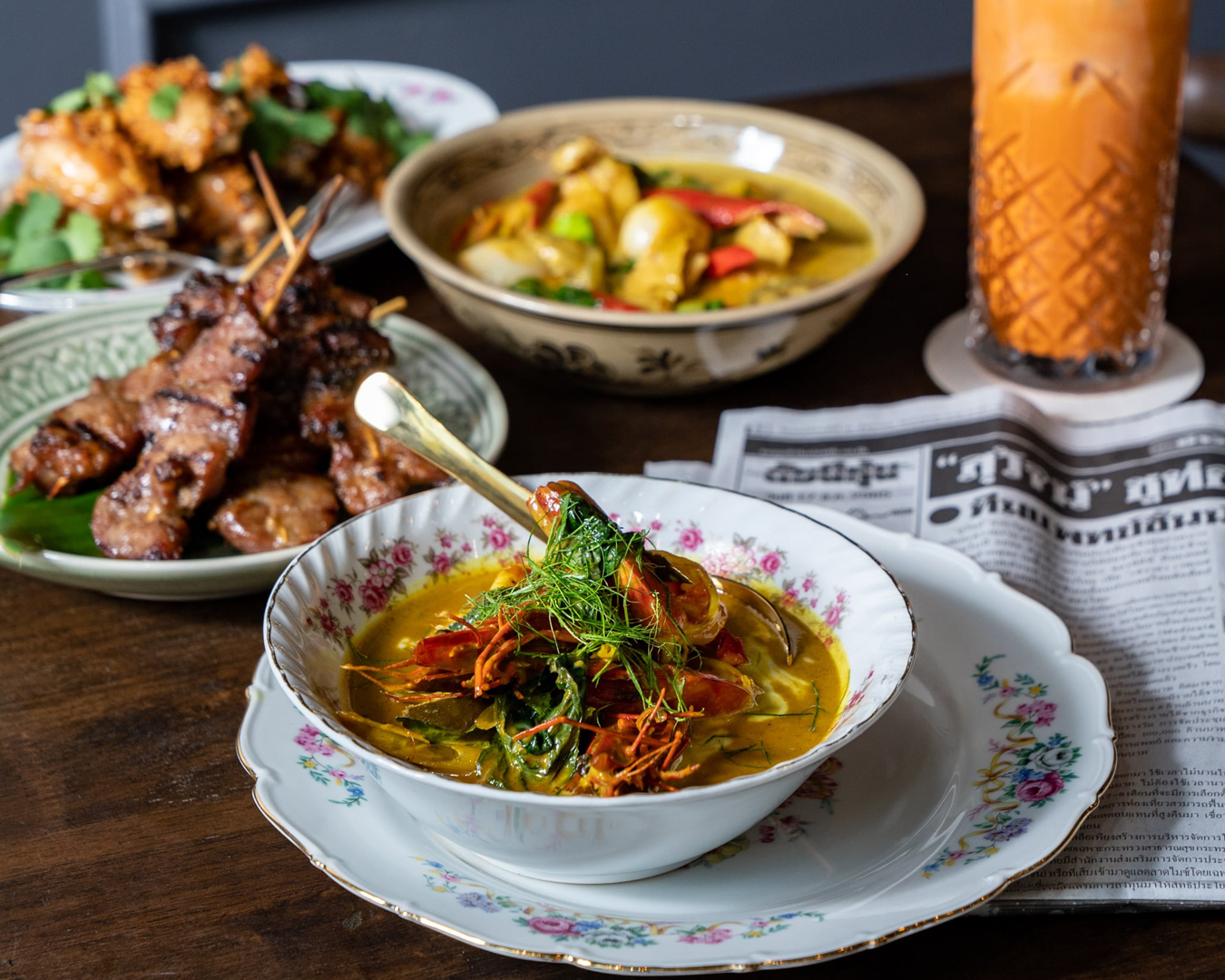 This relative newcomer opened in Haymarket in late 2022 and also stars Long Chim alumni—with chef Narin Kulasai at the helm. Porkfat is inspired by Bangkok and prides itself on authenticity with 100% organic palm sugar imported from Thailand and handpainted ceramics sourced from traditional artisans in Wiang Galong. Expect to sample classic Thai favourites and authentic staples, like green curry of grilled pork jowl and lychee, Phuket curry of tiger prawn, and fresh papaya salad.
Khao Pla
Chatswood and Macquarie Park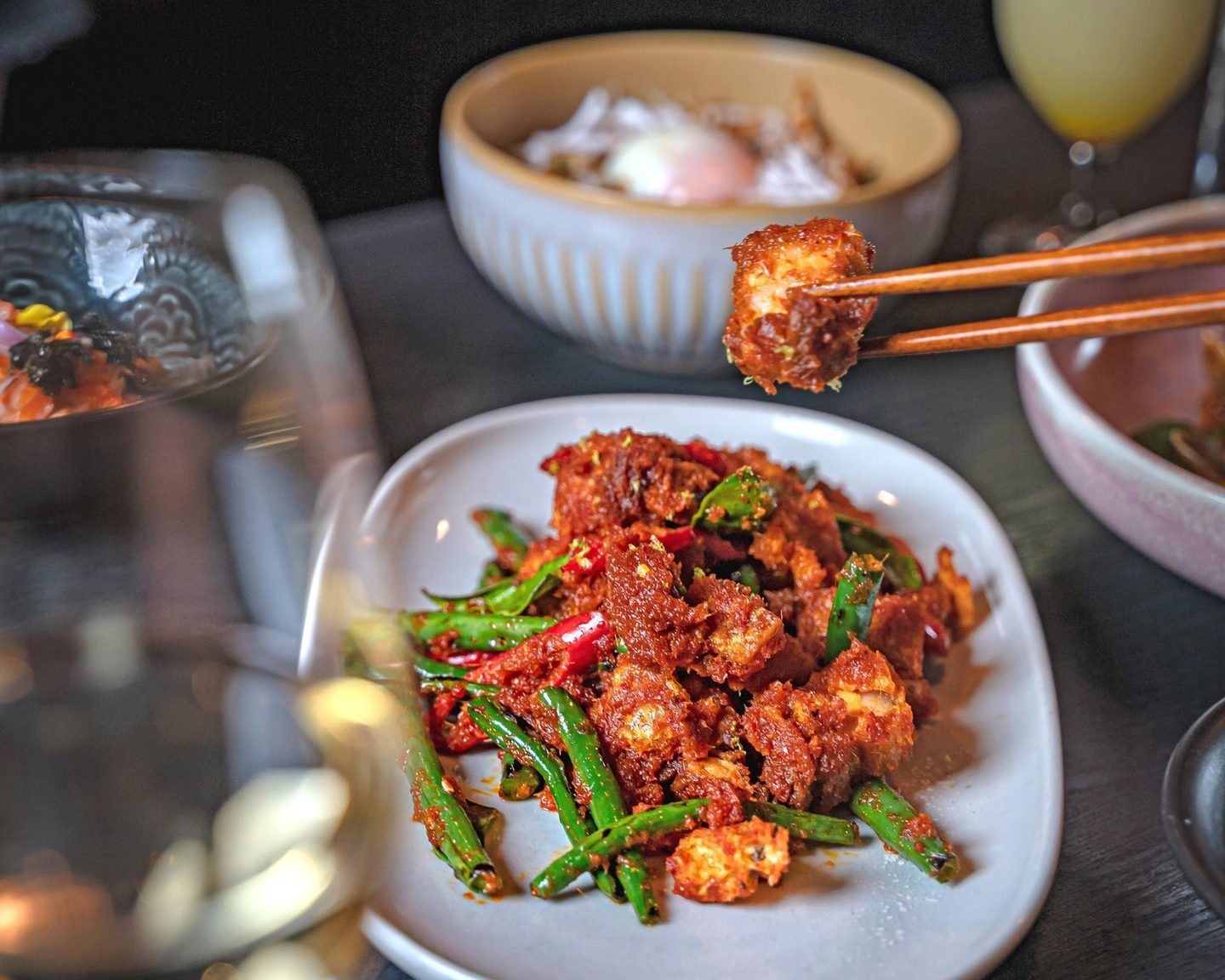 Chef Pla Rojratanavichai spent time in the kitchen at Mr Wong, Ms G's, and Spice I Am before launching his own take on Thai in Chatswood, Khao Pla. His punchy, fun approach to Thai flavours caught everyone's attention and Khao Pla has been a firm favourite ever since. Standouts include their Isan steak tartare with chilli flake and lime juice and the kingfish sashimi with prawn floss and red chilli mayo. The dessert menu goes off with caramelised puffed rice, coconut sticky rice, roasted chilli and spiced anchovy with smoked coconut sorbet.
Yok Yor Thai Food Factory
Haymarket
In the heart of Thai Town, this gem keeps things extra-authentic from the searing level of spice to the tangy, zesty sourness that emboldens so many Thai dishes. Yok Yor also covers all bases of Thailand proper, including the Northern "Lanna" style, Northeastern "Isan" style, ultra-spicy Southern style, and the more popular Central style that includes all your faves like pad thai. If you're feeling adventurous, try the sour pork sausages and the kua kling kradook on, a spicy Southern-style dry stir-fried curry of pork ribs, kaffir lime, and turmeric.
Little Turtle
Enmore
Little Turtle does a colourful all-vegan menu that takes its cues from Thai cuisine. Your feast might include the zucchini flower pops filled with whipped truffle vegan cheese and potatoes, mung bean and coconut meat served with sriracha mayo, sticky sesame "wings" made from cauliflower coated with sweet homemade soy sauce, or a wholesome hor mok curry served in a whole coconut.
Alphabet St
Cronulla and Sutherland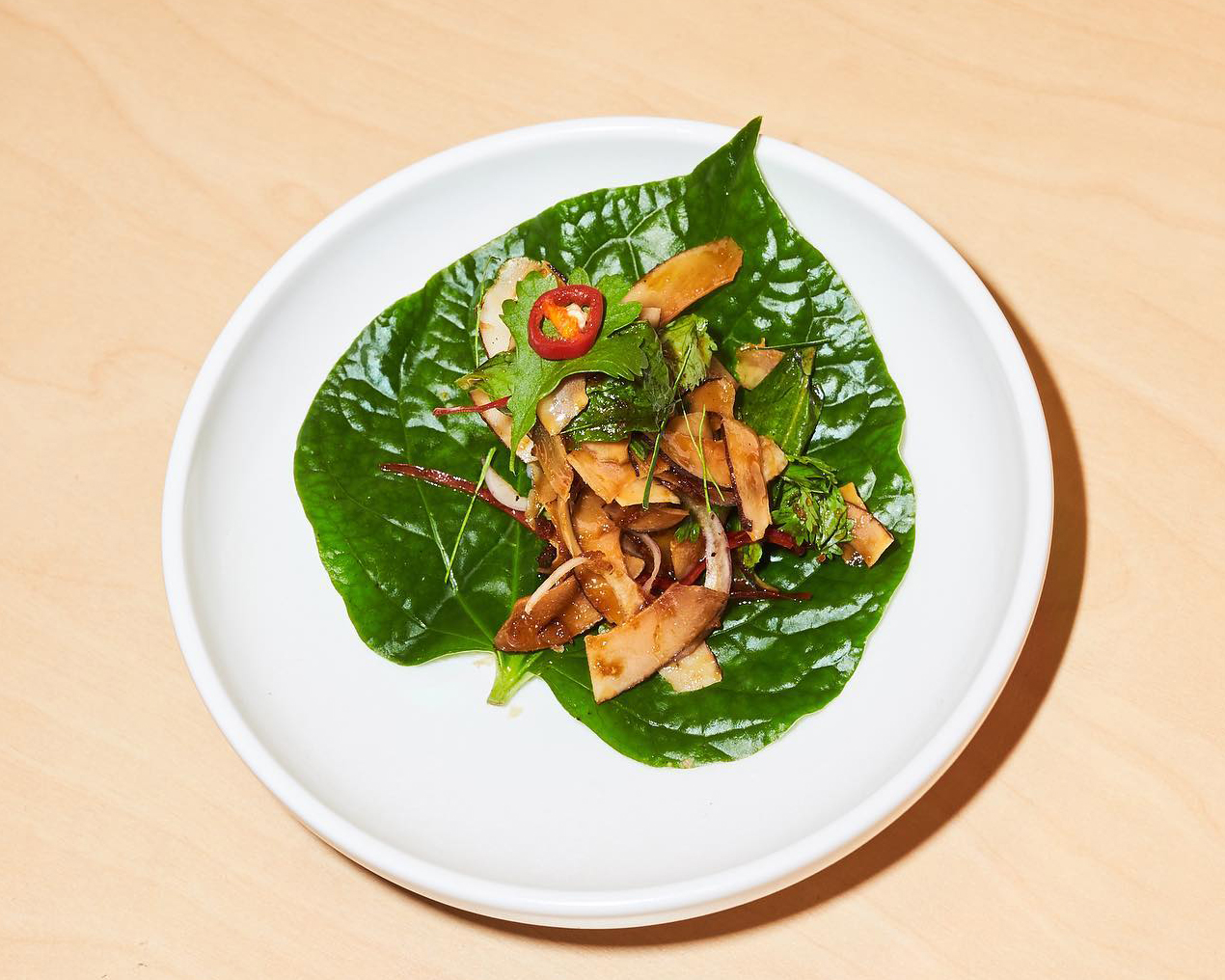 While not as traditional as some of the other entries on this list, Alphabet St has its flavour foundations in all that is Thai. The vibe is fresh and funky with excellent fruity cocktails to enhance the party. Strap yourself in for a ride to flavour station, with a combination of classic Thai dishes and modern twists. The snack menu is filled with dumplings and bao, while mains feature favourites like Massaman curry (with a whole lamb shank), crispy pork belly, and steamed whole fish. Set menus are available, portions are fair and you'll definitely be back again to try whatever you couldn't fit in the first time.
Searching for more? Check out:
Image credit: Porkfat (Leigh Griffiths), Long Chim, Viand, Chat Thai, Porkfat (Leigh Griffiths), Khao Pla, Alphabet St