To celebrate our 10th birthday here at Urban List, we're asking you to tell us your top 10 lists over on our Instagram—this week, we turned up the heat and asked you where to find Sydney's best spicy food.
Some of us relish the idea of heavily panting over a mind-numbingly spicy dish. For the rest of us, hot sauces like Tabasco and Sriracha provide gentle thrills—but we're not here to talk about mild spice. And nothing compares to pure hot 'n' spicy euphoria.
If you're after the spiciest food that Sydney restaurants have to offer, then this list is for you, you maniac. Because hardcore heat seekers need love, too.
Here's where to find Sydney's best spicy food.
Wings And Tins
Darlinghurst, Dee Why and Newcastle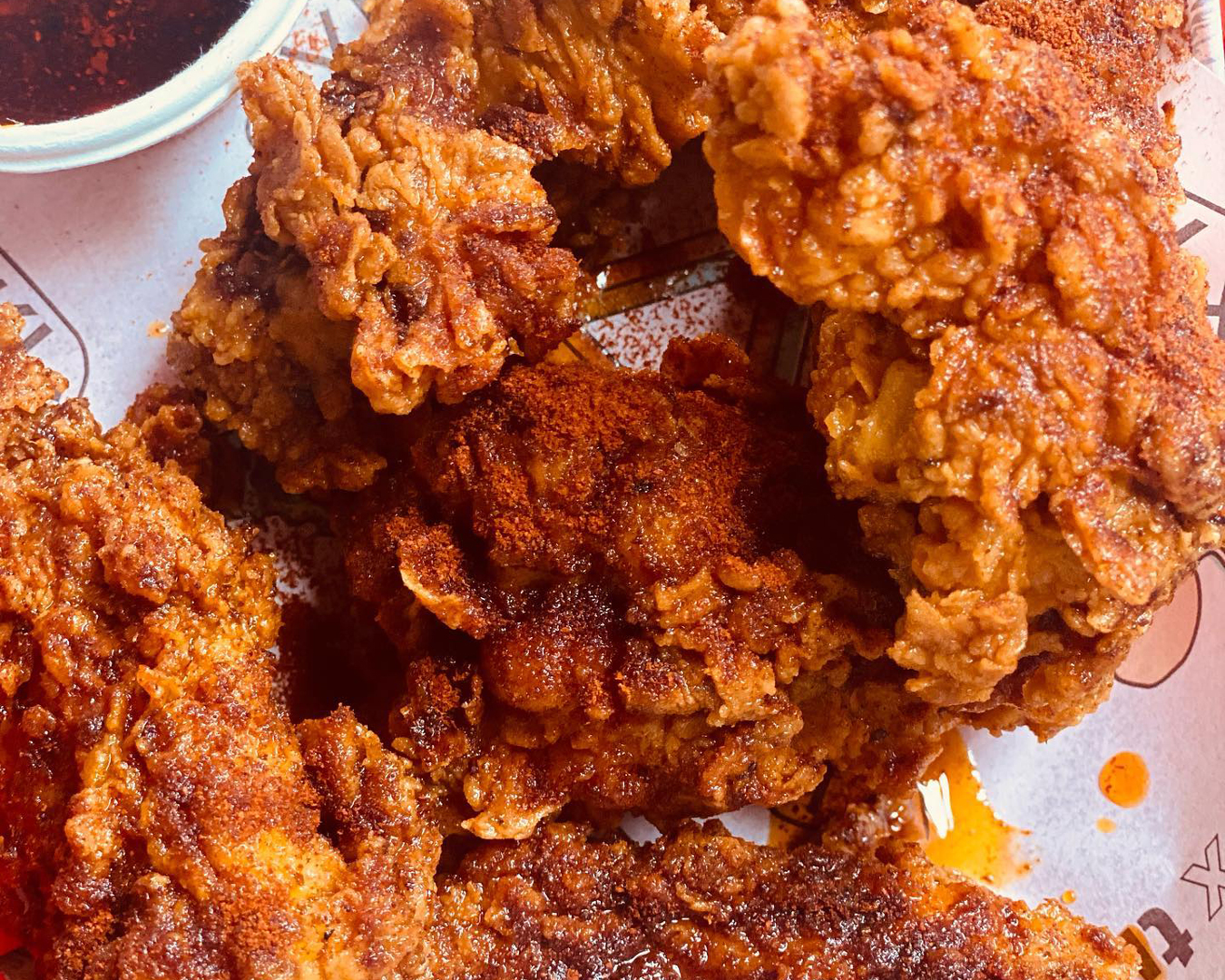 For dive bar vibes, tinnies and hot wings—you can't go wrong with the spicy feeds at Wings and Tins. If it's a tongue-numbing feast you're after, order up "The Carolina Reaper", a serving of the world's hottest chilli. Should you finish this one (and let's be honest, you probably won't), you'll be immortalised by getting your name printed on Wings and Tins "Wall Of Pain".
Wings and Tins was the top pick for spicy eats for @billymclean5, @ivyiv4, and @janajayadevan.
Spice I Am
Surry Hills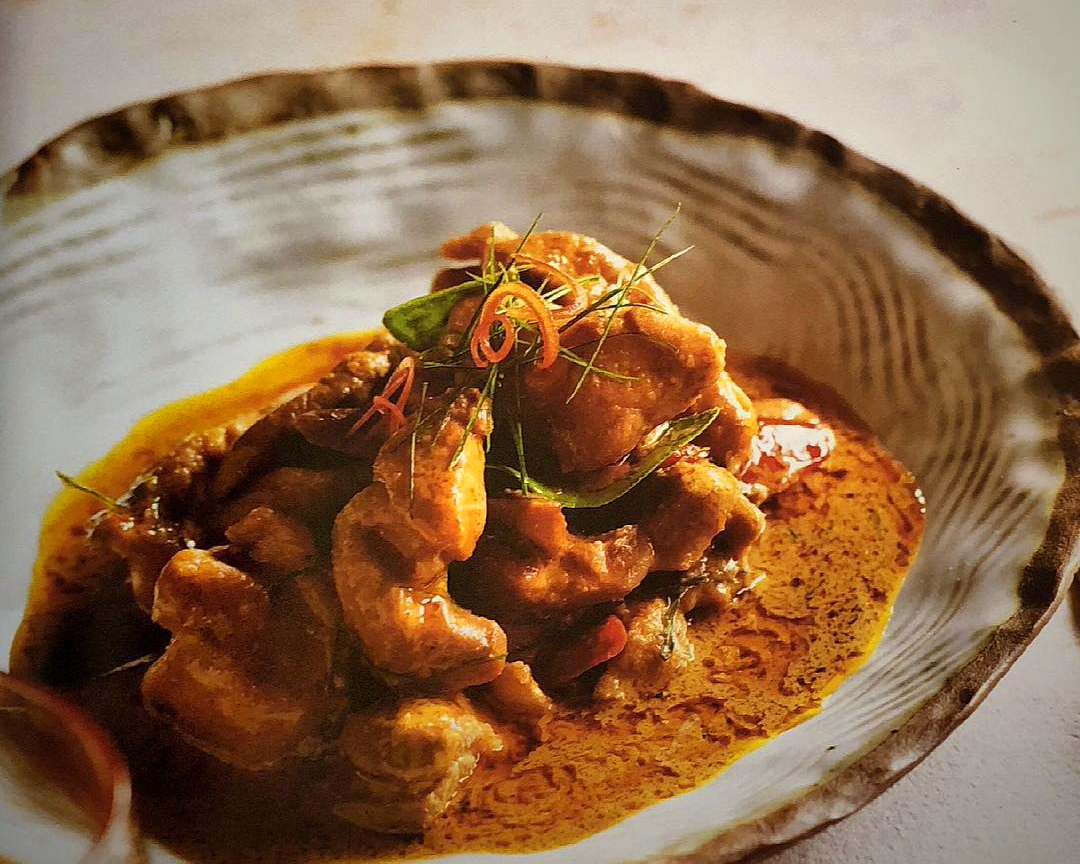 At Spice I Am, there's a hefty line-up of red hot feeds to get around, but your attention absolutely needs to fire towards the fish curry, green papaya salad and the jungle curry—if you can handle it. For something a little less hot, Spice I Am's basil crispy pork belly is an absolute must. What makes this Sydney icon even better is that it offers up BYO wine or beer at no charge. Spice I Am is popular (because it's so damn good), so be prepared to wait for a table most nights.
For @xyannyx, Spice I Am does the best spicy eats in Sydney.
Yasaka Ramen
CBD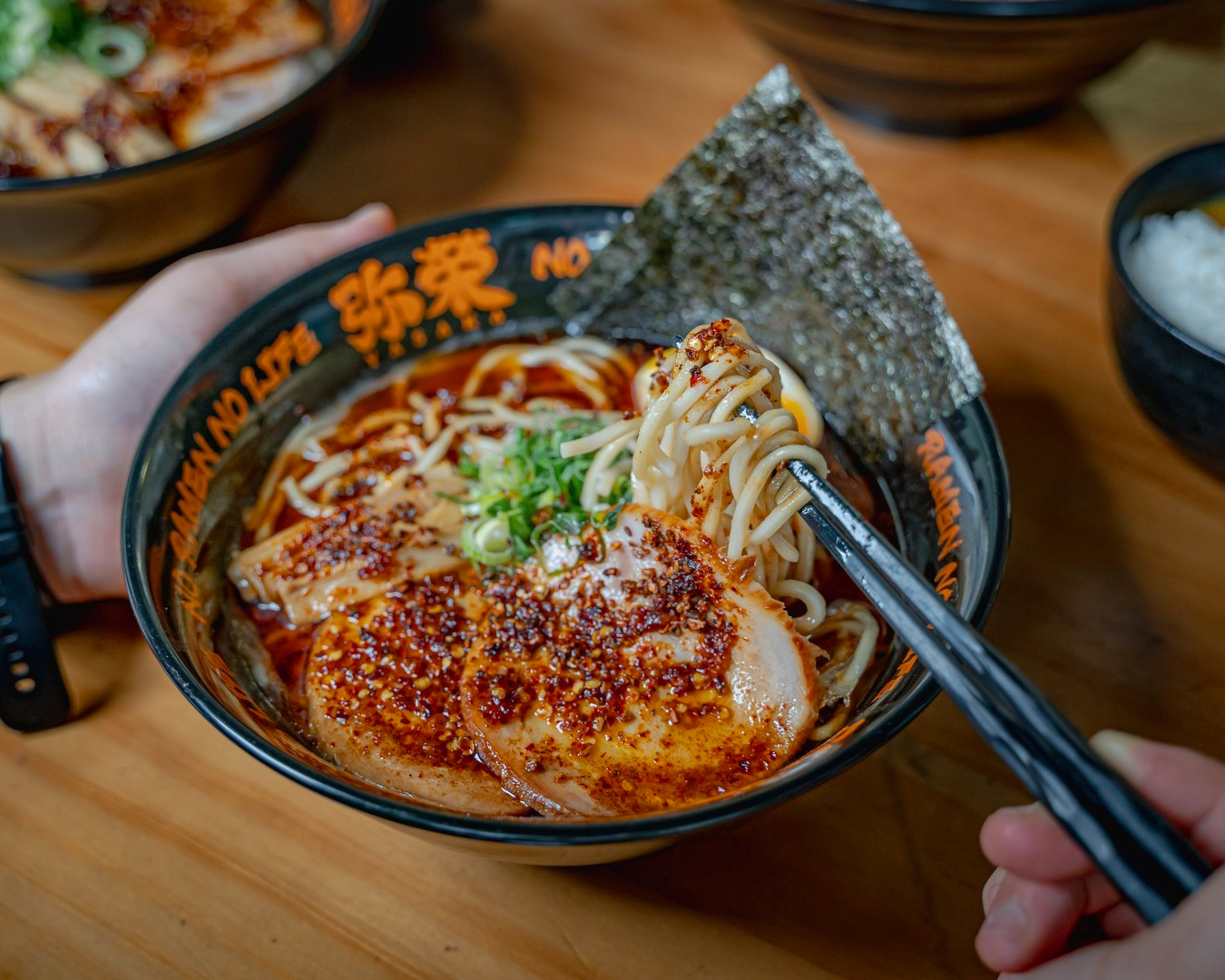 Situated near Museum Station, Yasaka Ramen is the perfect place to hit up after your workday. At this ramen hub, you'll find an epic hybrid bowl of Yasaka's spicy ramen (available in four levels of spiciness) and a black garlic ramen, which is made with squid ink and Yasaka's signature bone broth. Expect a tangy flavoured black coloured soup that packs a punch.
Yasaka Ramen was the top spicy joint for @kielydecker.
Lankan Filling Station
Darlinghurst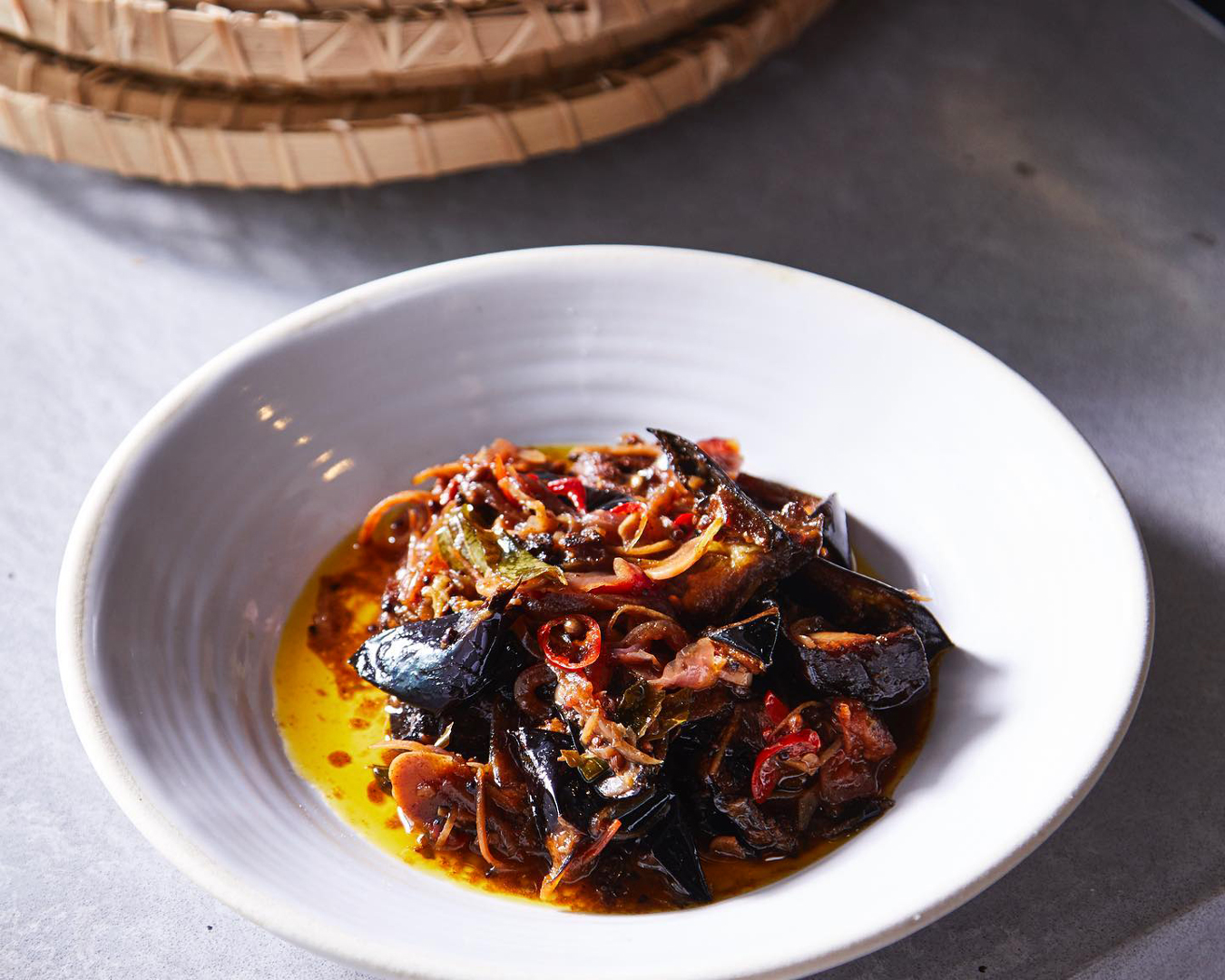 Led by acclaimed chef O Tama Carey, Lankan Filling Station is a real gem in Sydney's restaurant scene. This innovative Sri Lankan spot is loved for its egg hoppers, pan rolls, tasty sambol, and curious gelato flavours—with a big crowd of devotees to prove the point. Lankan Filling Station is also a spice lover's paradise—note the chilli score on the menu and dive in. Kick off with spicy devilled cashew nuts, and move on to the turmeric battered cuttlefish and the hot red chicken curry—if you're game. Make sure you add some spicy Katta sambol to your table too.
Lankan Filling Station was the spicy pick for @ayeenpaed and @itinerarywoman.
Spicy Joint
Various Locations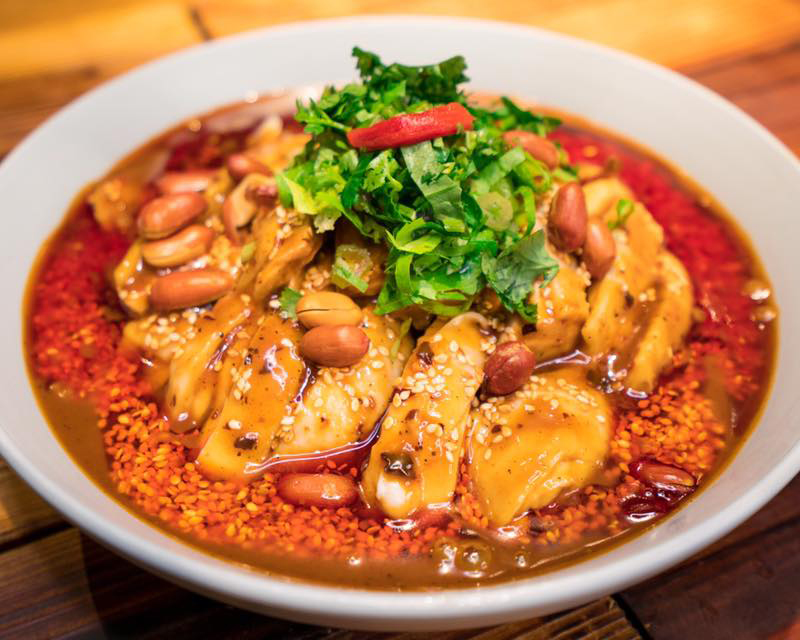 With locations in Chinatown, Burwood, Rhodes, and Chatswood—Spicy Joint is a Sydney favourite when it comes to spicy eats. The chain is all about authentic Sichuan Chinese—one of the world's spiciest cuisines—and the budget-friendly menu is truly enormous. Our top pick for spice has to be the mouth-numbing Chengdu brisket hotpot, a Sichuan speciality guaranteed to knock your socks off, or the intense spicy chicken (pictured above). This place is super popular, so get in early or come prepared to queue.
Spicy Joint is a spicy fave for @yeesannn, @bojk87, and @immeiyee.
Super Nash Brothers
Waitara and Waterloo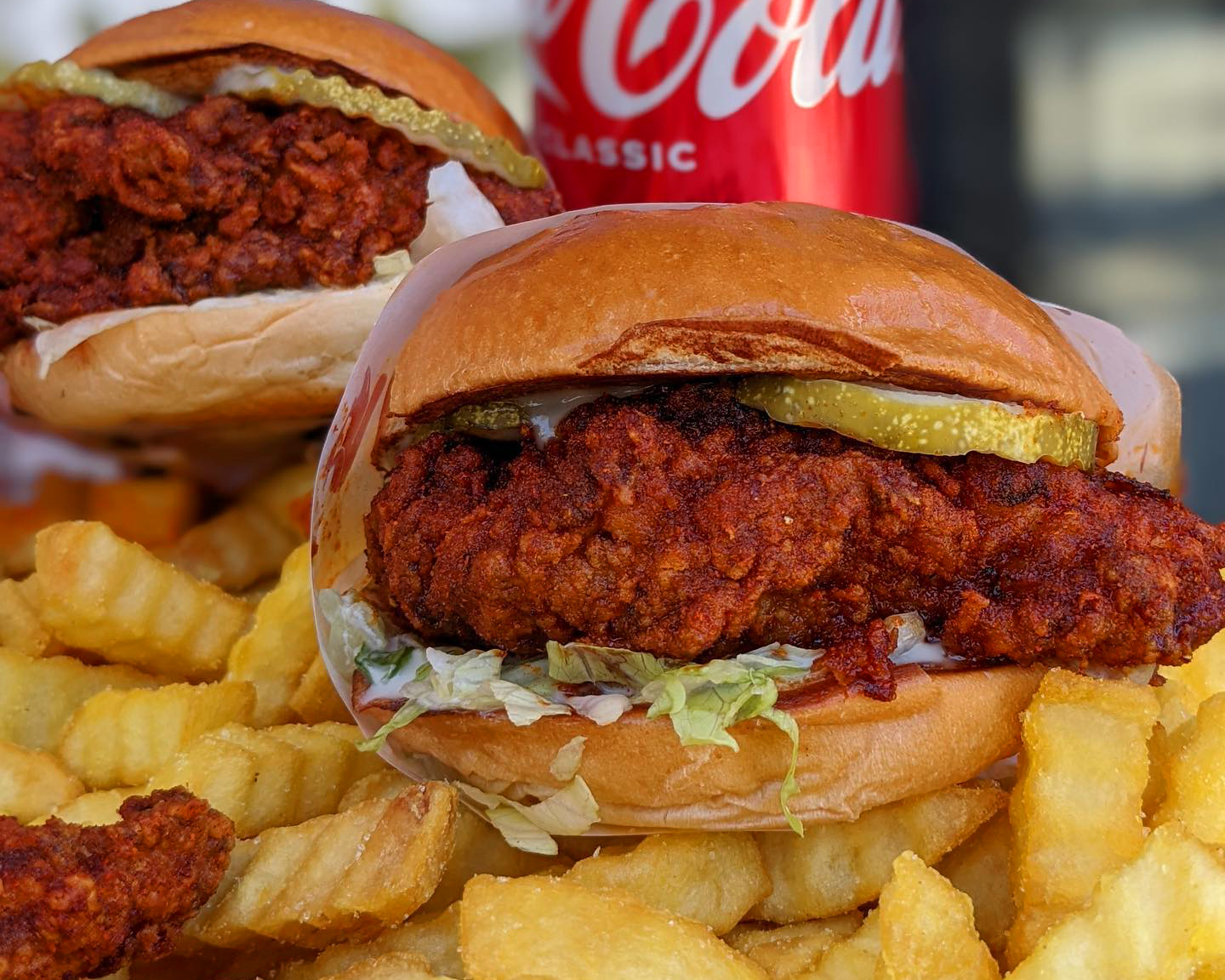 Specialising in Nashville-style fried chicken with its distinct fiery red colour, Super Nash Brothers have been quietly making a name for themselves in Sydney's spicy food scene. The highly 'grammable chicken's unique red colouring comes from cayenne spices, mixing heat with sweetness, and a crispy outer battering with a tender and juicy meat inside.
Ask about the "world's hottest sando" option, which requires you to sign a waiver, coming in at over 2M Scoville heat units thanks to Carolina Reaper chillies, among other things that will most certainly cause you some pain.
For @stefisap, Super Nash Brothers is one of Sydney's best spicy spots.
Xing Xing Sichuan Dish
Haymarket
Like Spicy Joint above, Xing Xing Sichuan Dish specialises in Sichuanese fare—and it gets the tick of approval from Sydney's Sichuanese community too. Follow the chilli score on the menu to spicy heaven with Xing Xing's specialities like their famous spicy hot pot, steamy beef in spicy and sour soup, or fried spicy beef with chilli and Sichuan pepper.
Xing Xing is a favourite for @janajayadevan.
Long Chim
CBD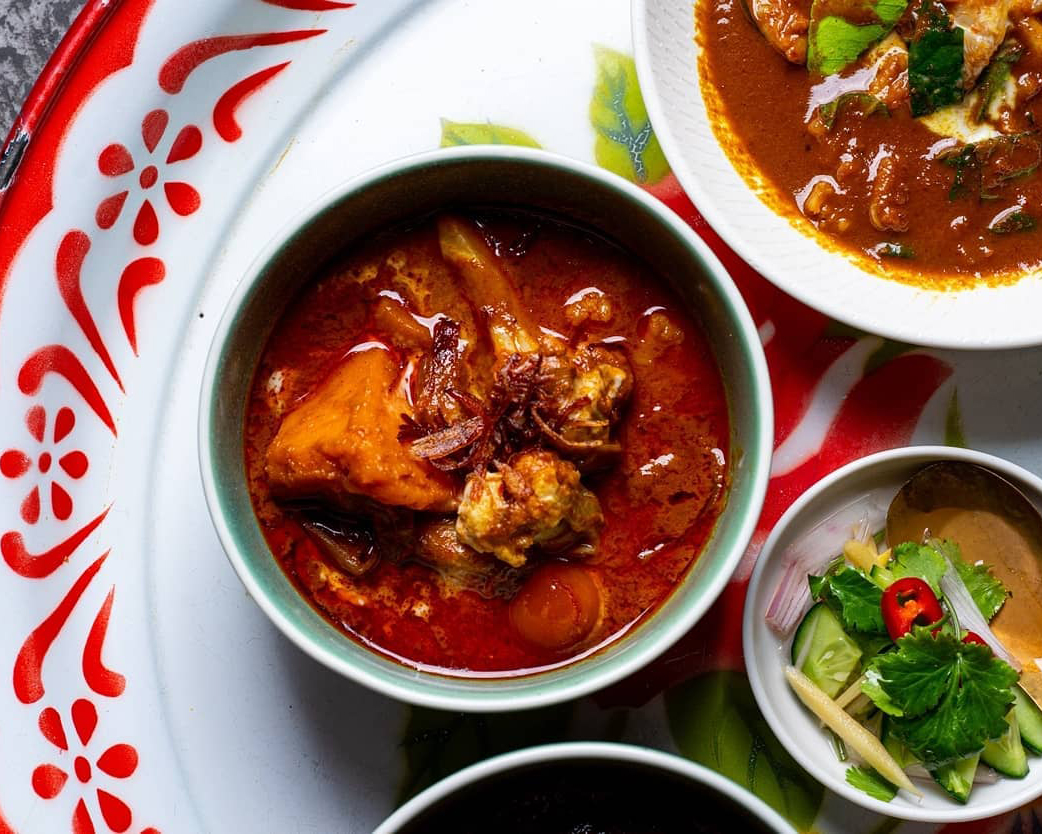 As well as serving some of Sydney's best Thai food care of Michelin-starred chef and Thai culture expert David Thompson, Long Chim is home to some exceptionally spicy stuff. The fresh but fiery Chiang Mai chicken curry with noodles is described as a "12 out of 10" spicy. Keen for more? Hit up the fish cakes and the papaya salad.
When it comes to spicy food, Long Chim is @joshoewahp's top pick.
Belles Hot Chicken
Forest Lodge and Barangaroo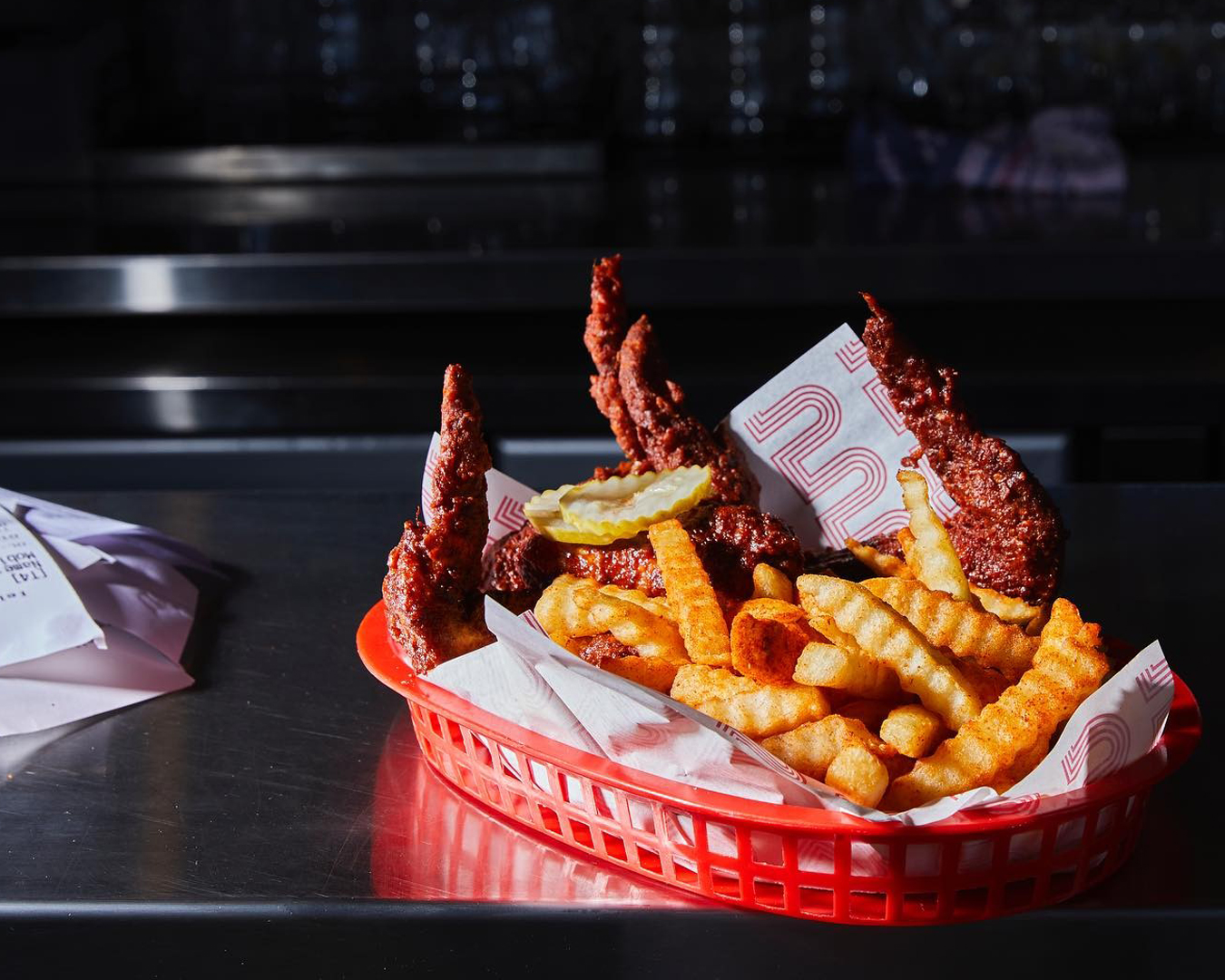 There's really only one thing you need to order up here if you're an absolute stan of the hot stuff. At Belles, hit the ultimate "Sex Panther" heat on an order of the chicken tenders or drumsticks (or you know, both) for what we're basically going to dub a flavour bonfire in your mouth.
According to @wendywolf_, Belles is a top spot for spicy food in Sydney.
Jean's Chilli Chicken
Eastwood
Shock horror, the signature dish at Jean's just so happens to be her chilli chicken. There are three variations of this gem to choose from but if it's a kind of slow and tasty burn you want, then there's only one feed for you. Jump on the cheese chilli BBQ chicken, loaded with mozzarella cheese.
Jean's was also a top pick for @joshoewahp.
More Of Sydney's Best Spicy Food
Papa's Stew Chilli Cuisine
Newtown
Honing in all things Hunan food (cuisine originating in central China which is known for its hot and spicy flavours), Papa's Stew is the king of fiery feeds. No surprise, you're mostly in for epic hot pots and stews here but for the real deal, it's the spicy dan dan noodles. Hot tip (no pun intended); hit the fried buns with condensed milk to cool your palate after.
Chin Chin
Surry Hills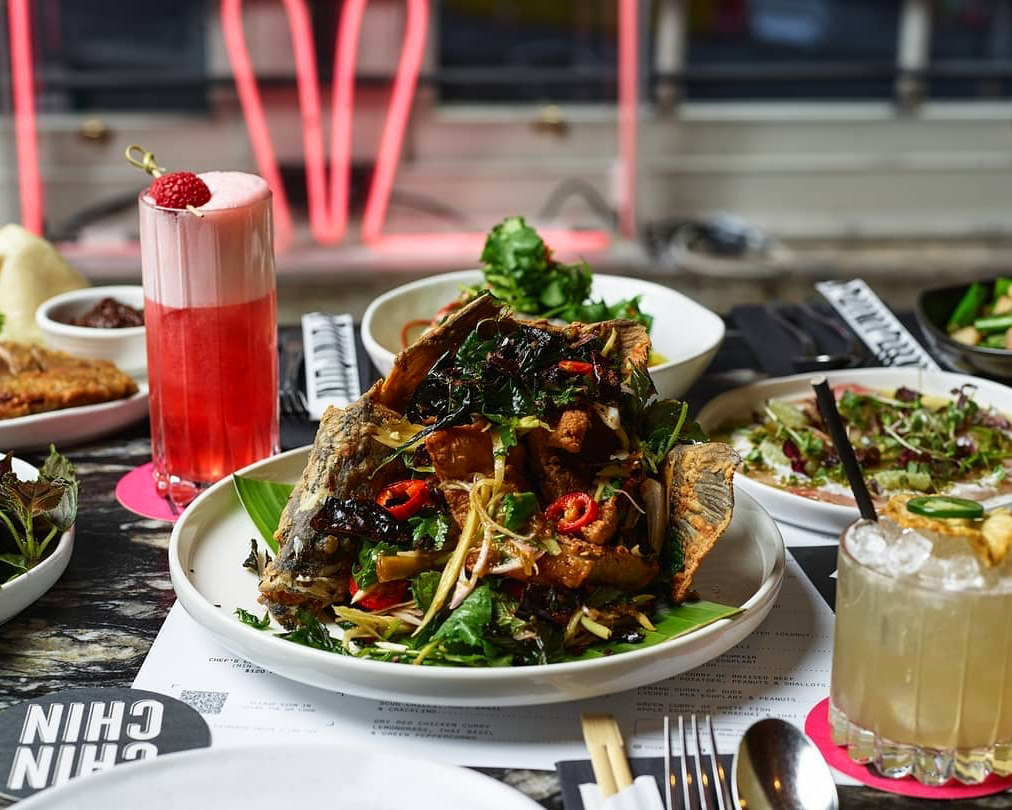 Feeding you all things tasty from South East Asia is the iconic, neon-lit Chin Chin. And even though a lot of folks talk up the chilli salt wings (they're definitely a menu stand-out), if it's a slow, delicious burn you want, you'll want to head straight to the curry line-up. Here, the "Jungle Curry" will be your go-to, a spicy combo of pork and duck egg with coconut milk.
DoDee Paidang
Chatswood
This Thai noodle cafe serves up a solid offering of spicy tom yum noodles. If you have a high pain threshold, your go-to has to be the "Super Nova" tom yum noodle soup (casually pulling in at a level seven of spice on the menu). In this serving, you can expect juicy pork sausage, fish balls and crackling egg noodles to turn up your hot feed.
Still hungry? Check out our guide to Sydney's best ramen.
Image credit: Belles Hot Chicken, Wings and Tins, Spice I Am, Yasaka Ramen, Lankan Filling Station, Spicy Joint, Super Nash Brothers, Long Chim, Belles Hot Chicken, Chin Chin