"Sounds ordinary, but when you try it, you'll see what I mean."
David Thompson is describing a pork and prawn roll with bean curd and plum sauce—a recent addition to the list of starters on the Long Chim menu. "It's deep-fried and plated up with pickled ginger we make in-house." The award-winning Australian chef is a Thai culture expert, a master of electric flavours and spice, and a world-renowned authority on Thai cooking. His London restaurant Nahm was the first Thai eatery to earn a Michelin Star and the Bangkok outpost held a spot among the World's 50 Best Restaurants in Asia.
Put simply, Thompson's not really about the humble tub of takeaway Pad Thai shipped to your door via Deliveroo (though this Aussie-Thai icon holds a firm place in our hearts). Thompson's Thai is second to none; it's spicy and it's a flavour journey you're missing out on if you've dismissed it because you reckon you've tried enough Pad See Ew. If you're over Thai, trust us, it's time to try again—at Long Chim.
Thompson kicked off his career with Darley Street Thai in Newtown—a passion project that came about because he "went to Thailand some time ago and I fell in love with the chaos and the unpredictability. It was thrilling, it was dangerous. It was unknowable, and I found that challenge wonderful."
While these days Bangkok is home for Thompson, his latest concept here in Australia has more of a street food bent than his previous polished and purist eateries. With outposts in Singapore, Perth and Sydney, Long Chim is "meant to reflect the flux and the currency of the street and the electricity of the eating there."
Keen to visit Long Chim in the future? Purchase a gift voucher here.
The Vibe
Long Chim's Sydney outpost is a moody underground spot in the heart of the CBD. Find it on the Pitt Street corner of Angel Place, where you'll descend the stairs into a vast market-style space with the open kitchen as the centrepiece, heaving with wok burners, steam and fragrant spice.
Expect a more measured, gentle version of the chaos Thompson adores about Thailand. There are plush teal booths and stools, big tables and more intimate settings. Take your most daredevil spice-hungry mates, or settle in for a hot date night (if your date can take the heat, that is). Artworks on the walls are from Bangkok-based artist, Sath, but the most thrilling colour at Long Chim will arrive on your plate.
The Food
We recommend kicking off your journey with Thompson's betel leaves—made with dried prawns, peanuts and crushed coconut, they're fresh, sweet, sour and crunchy. These pint-sized flavour punches are the perfect teaser for more complex flavours to come. Anyone who's dabbled in Thompson's cookbooks will know his ingredient list is typically long (and probably had you Googling substitutes for things like Thai scud chillies and sawtooth coriander). Thompson says the "elegant balance of textures and flavours coming together as one harmonious whole on your tongue" is the absolute "genius of Thai food."
The crunchy prawn with herbs, shallots and chilli is the moreish spicy bar snack we wish we had more of in our lives. There's a special deep-fried chicken larp, and of course, Thompson's too-good-for-words aforementioned pork and prawn roll.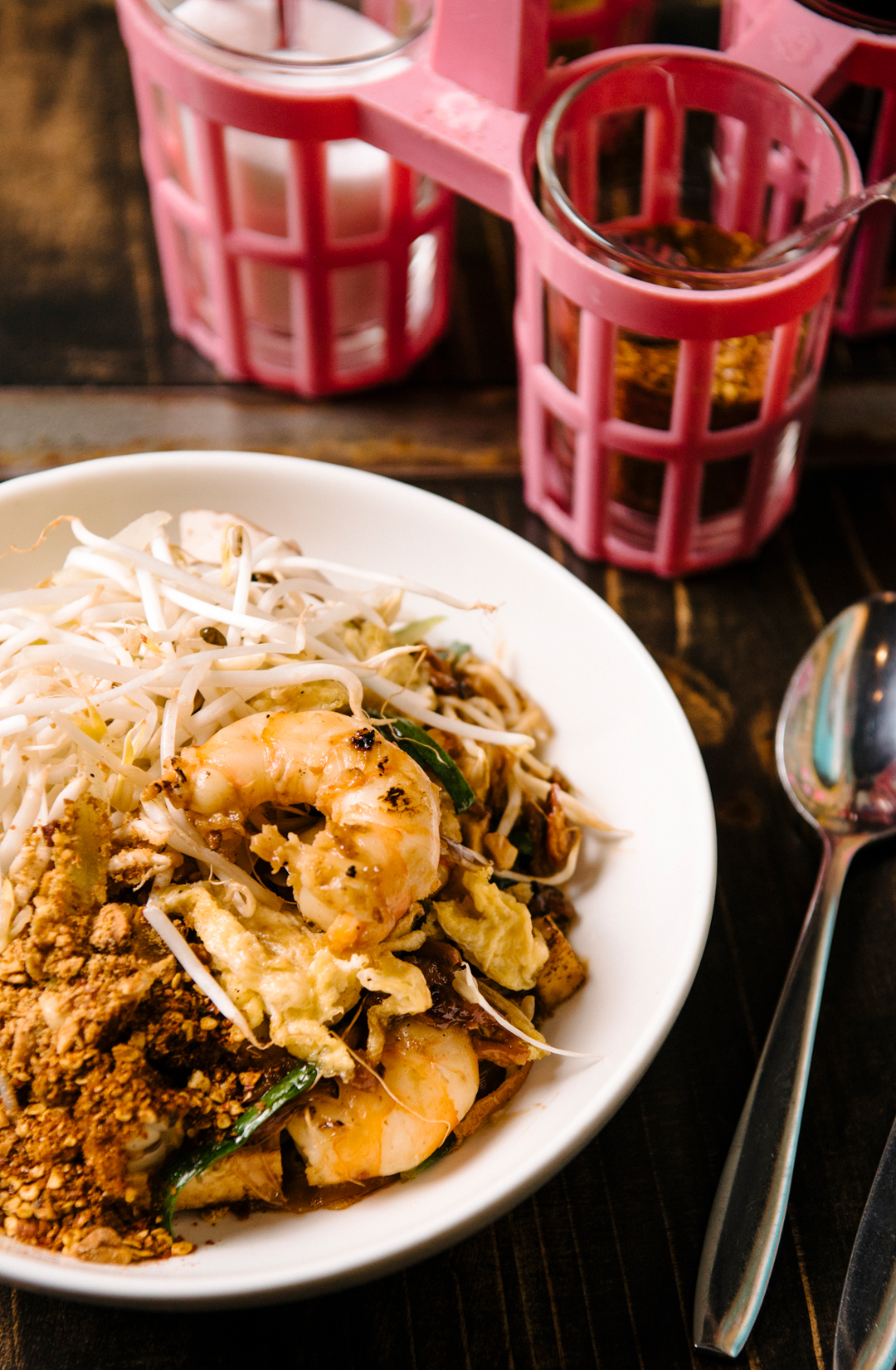 You'll see homeland favourites like Pad Thai, green papaya salad and Pad See Ew, but prepare for these to come a little hotter and a whole lot more aromatic and flavourful than you're used to. Curries to try include the pineapple pork curry and a sour orange fish curry.
Dessert is a surprising hero at Long Chim too. We'd happily eat a plateful of the black sticky rice and coconut slice, or the banana roti (or both, if possible). Want to sample it all? The "Maa Long Chim" tasting menu will take you through nine of the best for just $68 per person.
The Drinks
The cocktails at Long Chim are as colourful as the food. Our go-to has to be the mandarin and lemongrass Negroni—a simple Thai spin on one of our favourites.
The "Kafe Mao" is an espresso martini of sorts, made with condensed milk, thai coffee and vodka. And because we love mezcal, you can't go past the "Muay Thai Mai Tai" with ginger, almond, coconut and mezcal.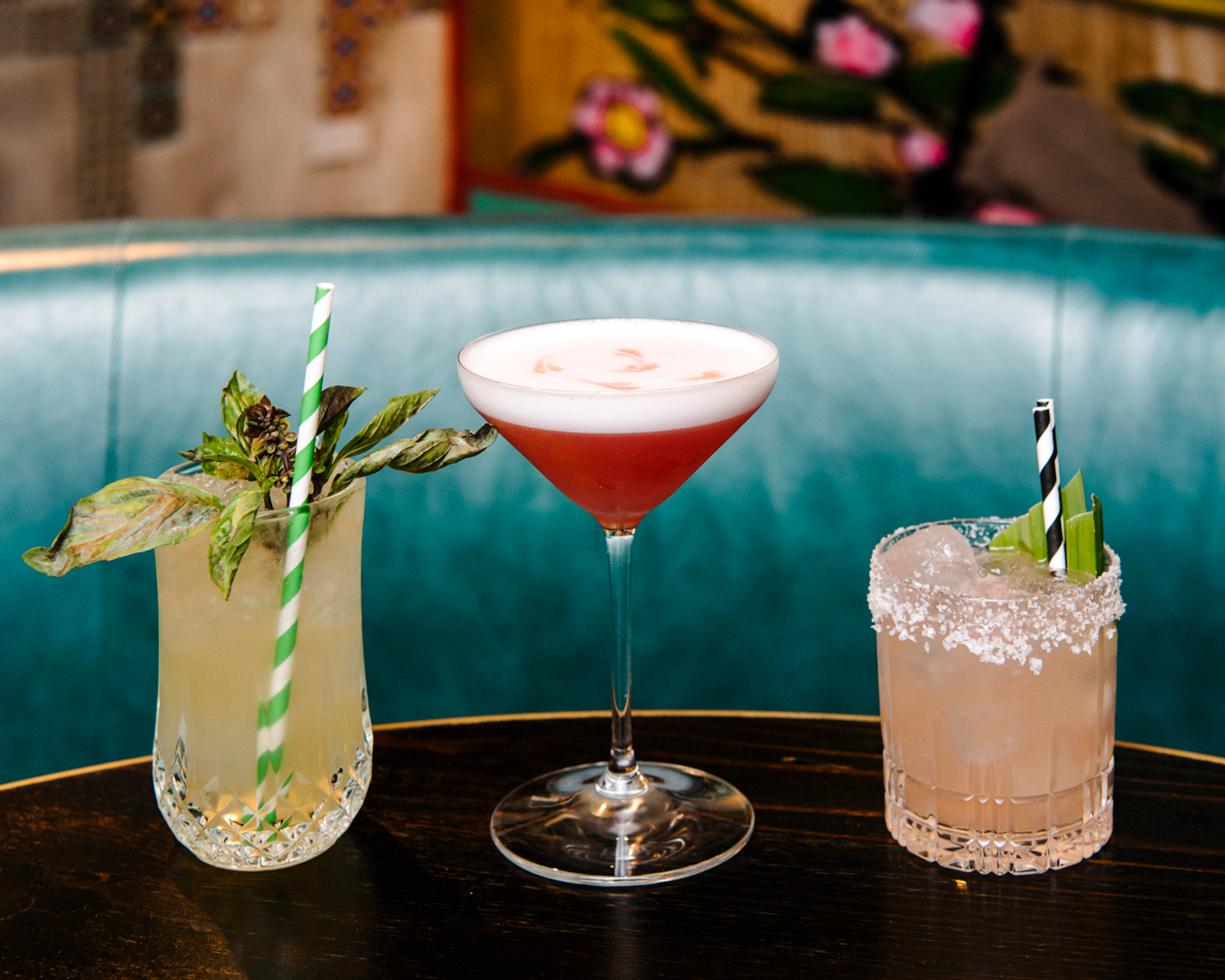 For more of our spiciest favourite restaurants in Sydney, spice up your life right here.
Image credit: Long Chim