When it comes to gluten-free dining in Sydney—life ain't so bad. From outstanding gluten-free pasta to bakeries dedicated entirely to the coeliac way of life, gluten-free ramen, pizza, and authentic Mexican where corn flour is standard, an epic GF night out on the town is within your reach. During lockdown, however, catering to allergies isn't as easy.
If you're gluten intolerant or full-blown coeliac like me, you'll know that delivery platforms like Deliveroo and UberEats aren't very specific or consistent when it comes to allergies (that is, if they mention them at all). For the most part, you'll need to call the restaurant to check, or stick to the venues you know are on your safe list. An extra layer of stress in lockdown that nobody needs, right?
Sydney-based app Foodini launched in April this year, hoping to fill the gap between taking a punt and dining out with confidence. The app covers a broad range of dietaries, from gluten to nuts, shellfish, dairy, and more, and is currently building out its directory of allergy-friendly venues across Sydney. To create this list of epic gluten-free takeaway and delivery options for lockdown, I asked Foodini founder (and fellow coeliac) Dylan McDonnell to help with a few top picks.
So without further ado, here's a list of a few of the best GF takeaway and delivery options from across Sydney right now.
This is by no means an exhaustive list, and in these tough times, I'd encourage you to support your local faves as much as possible. If you'd like to be included on this list or know of a great GF option for takeaway or delivery, get in touch with me here.
Bakeries
Wholegreen Bakery
Takeaway And Delivery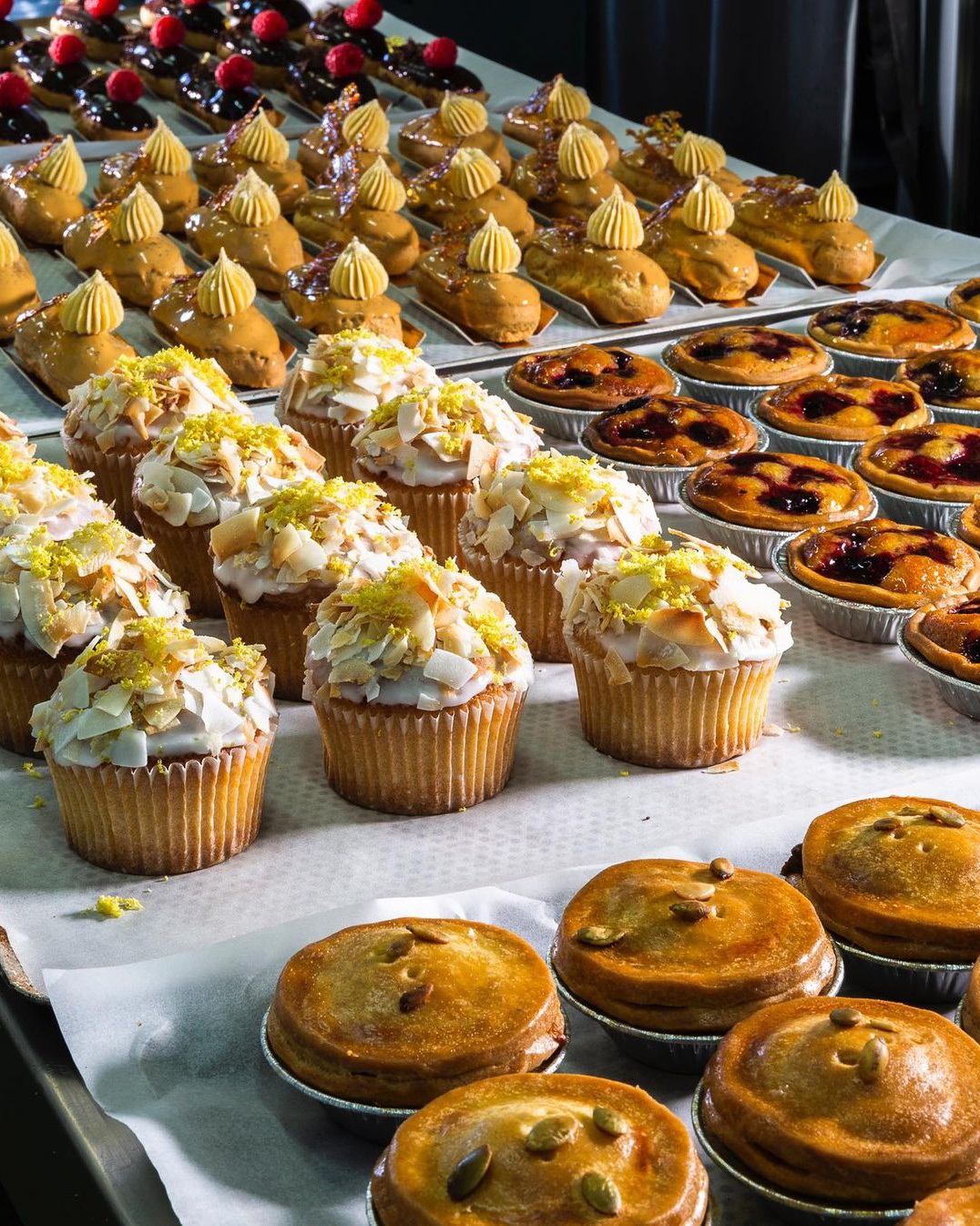 Wholegreen Bakery is pure gluten-free baked goods heaven. In fact, it's actually one of the best bakeries in Sydney right now. This gluten-free accredited spot serves incredible pies (the French lentil and vegetable is my favourite), ham and cheese croissants (the ultimate hangover snack), alongside stunning cakes, tarts, bread, a stunning chai-spiced carrot cake, and so much more.
Wholegreen's Waverly outpost is open for takeaway and delivery is available for Sydney Metro, Blue Mountains, Central Coast, Wollongong, Newcastle, Canberra, South Coast, Nowra, Goulburn, and Bowral. Read more about delivery here and shop online here. Wholegreen is also hosting virtual cooking classes—so you can skill up on GF baking at home.
Comeco Foods
Takeaway And Delivery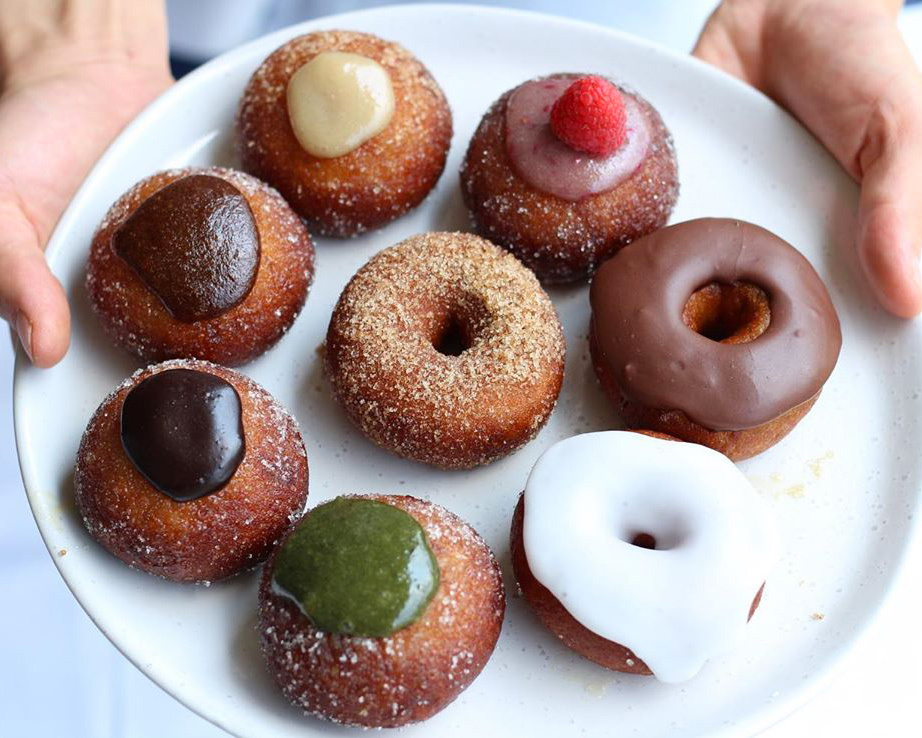 This Japanese gluten-free and vegan cafe on South King Street in Newtown is a total gem. Comeco's sourdough doughnuts are fermented for 48-hours using a sourdough starter made with organic brown rice, kneaded with rice flour, and fried in rice bran oil—and they're some of the tastiest in Sydney. As well as doughnuts, they also create delicious GF sushi!
For lockdown, Comeco is open for takeaway (pre-order) and local delivery. Pick from a big range of doughnuts (the salted caramel custard is my favourite) as well as sushi platters, Japanese falafel, and more. Just mind they are only open Tuesday, Saturday, and Sunday. Check it out here.
Mexican
Maiz
Takeaway And Delivery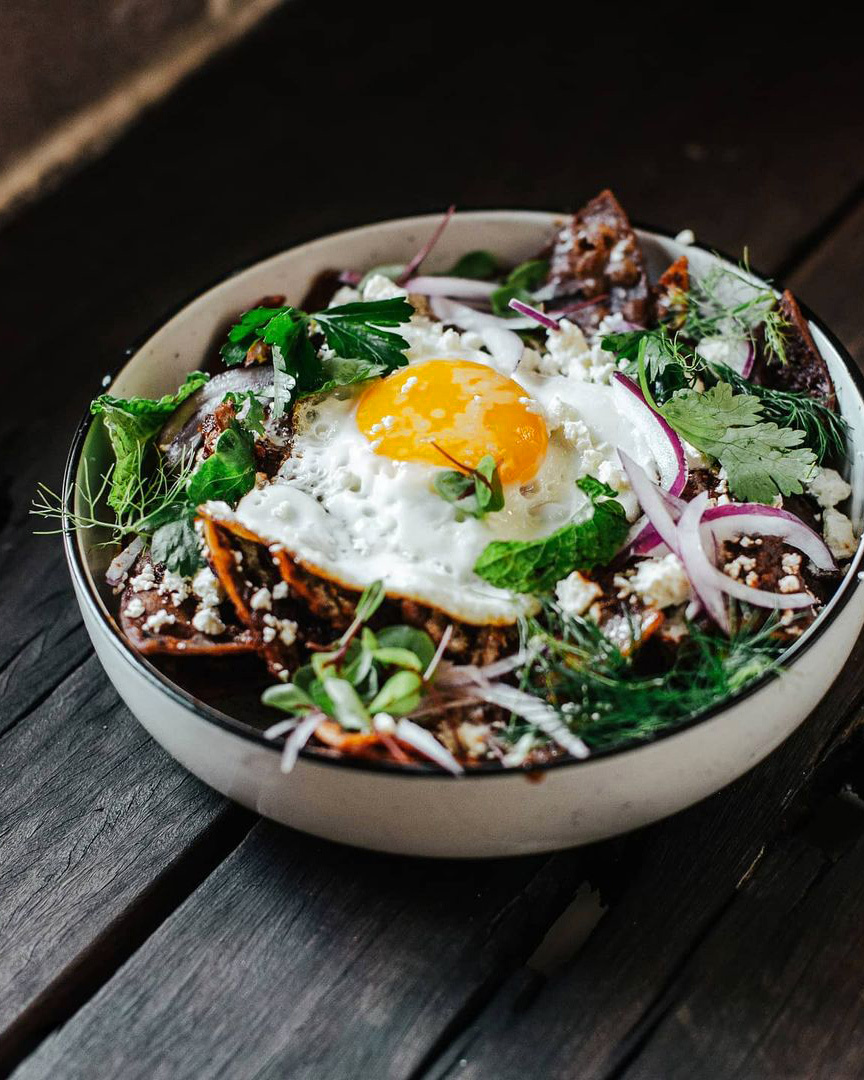 Maiz is an Inner West market-stall-turned-cafe dishing out ultra-authentic Mexican brunch. It's easily one of the best Mexican venues in Sydney right now—and it's also very GF-friendly. Using traditional hand-pressed blue and white corn tortillas (as opposed to the wheat you'd usually see at Tex Mex joints), most items at Maiz are gluten-free—like the sopes, tlacoyos, and flautas. They're also insanely delicious. Maiz is great at labelling what is and isn't GF, so make sure you have a read of each item description before ordering.
Takeaway is available—you can pre-order here. Maiz is also offering a selection of its menu for delivery on UberEats and DoorDash. The real winner, however, has to be Maiz at Home—a series of fun bake-at-home meals available for pick-up and local delivery. Check it out here.
Esteban
Takeaway And Delivery
Another of Sydney's best Mexican restaurants, Esteban opened in 2020—a basement restaurant, taqueria, tequila, and mezcal bar, and a new venture for the Tequila Mockingbird crew in the heart of the city. The menu is a mix of Mayan, Aztec, Spanish, Portuguese, and Afro Caribbean influences and the soft corn tortillas are handmade daily with a bespoke tortilla machine imported from Guadalajara.
Right now, Esteban is offering takeaway and home delivery—with items clearly labelled as GF on the menu too. Delivery is available for a list of Inner City, Eastern Suburbs, Inner West, and North Shore suburbs. Check it out here.
Pasta
Fabbrica And Ragazzi
Takeaway And Delivery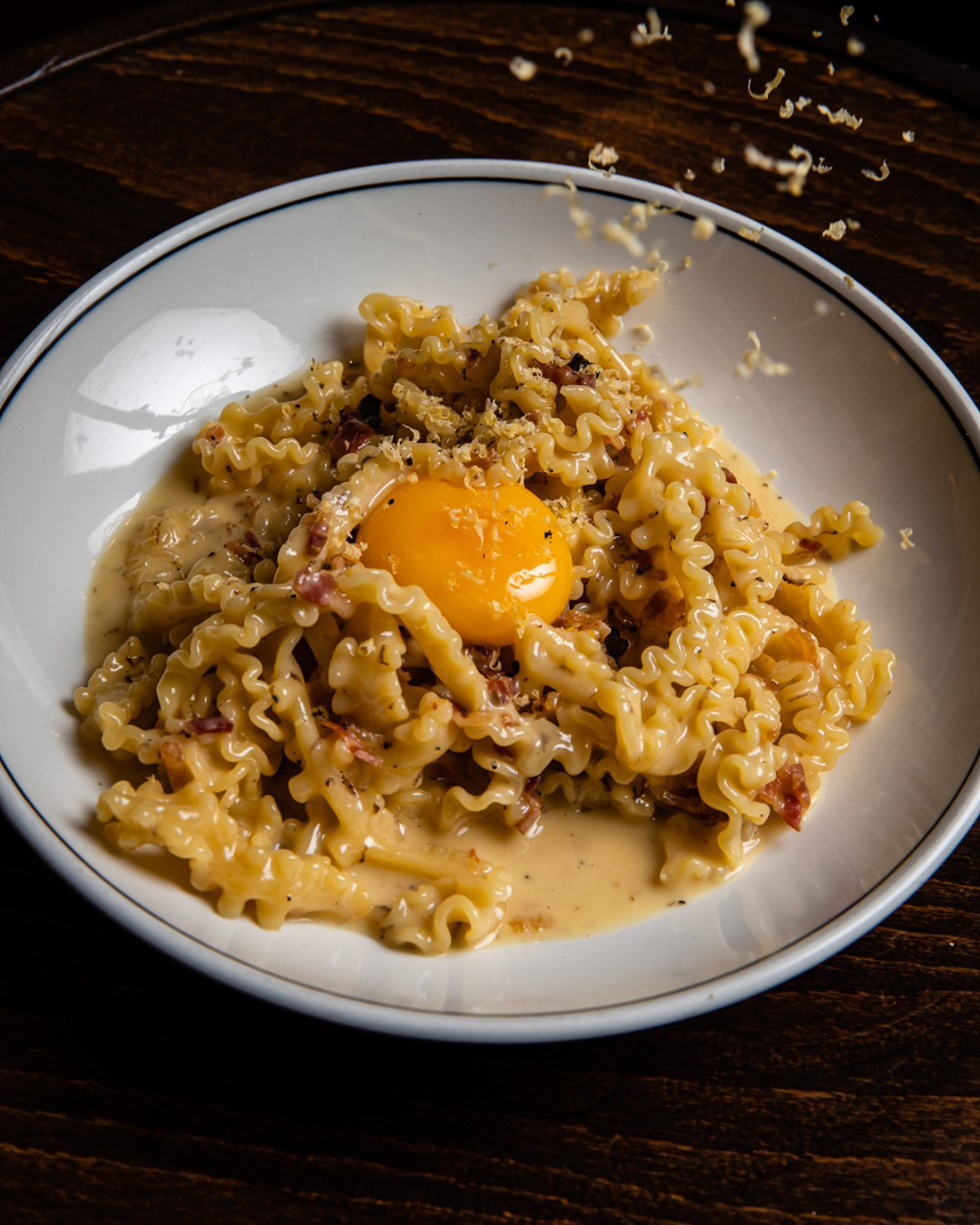 Ragazzi, and its sister pasta shop and deli, Fabbrica, have created some of the best GF pasta in Sydney. "It took us a long time to come up with this recipe; I worked on it for at least half a year before I was happy to serve it," head chef Scott McComas-Williams told us.
For lockdown, you can shop fresh GF pasta by the gram to takeaway from Fabbrica in the CBD, or get a packet home-delivered. Delivery is free and is available for most of Sydney Metro. While you're there, you can also shop pasta sauces, cheese, charcuterie, pantry staples, caviar, fresh truffle, and more. Check it out here.
GF Pasta Di Casa
Delivery
Dreamt up by Sydneysiders Anthony Dionne and Stephanie Russo in 2019, GF Pasta di Casa is all about ensuring everyone gets to enjoy the joy of pasta, no matter their intolerance. As for what you can order, there's a neat list of homey Italian staples and fresh pasta—a gluten-free beef lasagne, beef agnolotti, and handmade spaghetti and bucatini.
Delivery is available for most Sydney Metro suburbs—read more here.
Ramen
Rising Sun Workshop
Takeaway And Delivery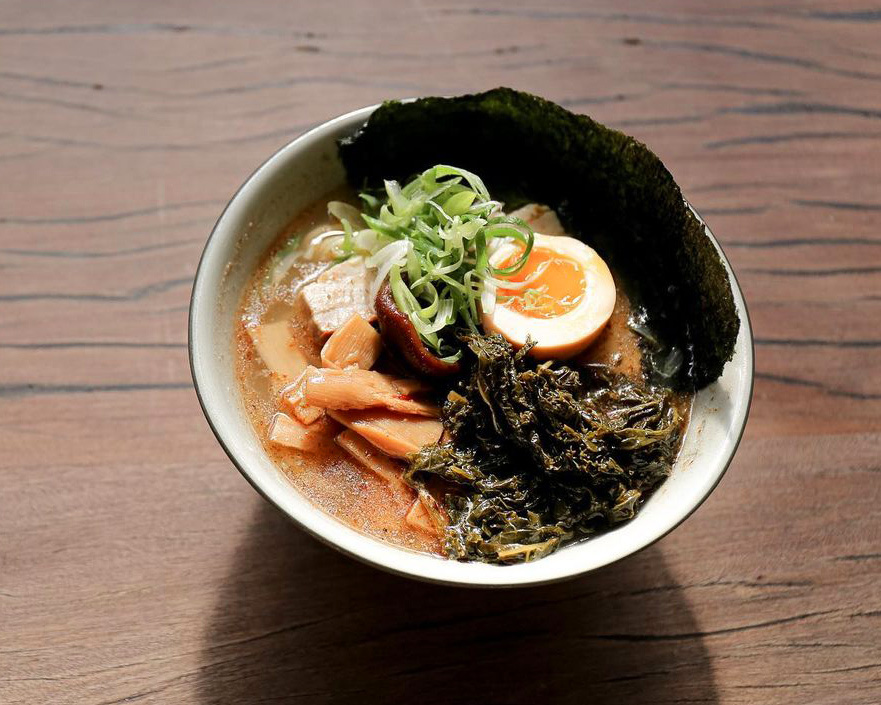 "We've been offering gluten-free ramen options from day one," Rising Sun Workshop head chef Nick Smith told us. "Instead of wheat noodles, we offer konniyaku, made from a starchy tuberous vegetable. While they're not by any means a straight substitute, they do hold their own in the broths, retaining more bite than rice noodles and feeling more satisfying than GF ramen noods."
For lockdown, RSW is offering epic "Ramen at Home" boxes, which are super simple to heat up and serve (check out this Instagram Reel for evidence). You can opt for GF noodles for an extra $3. Takeaway and local delivery are available here, or you can check out RSW's delivery partners here if you live further afield.
For even more gluten-free takeaway and delivery options in your 5km radius, download Foodini here.
Now, catch up on all the best things to do in lockdown this week.
Image credit: Louise Hawson, Louise Hawson, Comeco Foods, Maiz, Steven Woodburn, Ragazzi, Rising Sun Workshop