If a key home-landscaping goal of yours is to leaf out your lounge room or succulent soak your shelf space, have we got the life-hack for you. We're talking about plant deliveries.
Home delivery (for anything) could very well be the best thing since sliced bread because nothing beats the satisfaction of pimping out a white wall or wooden window sill than with a little green touch from the oasis gods. And lucky for you, Sydney is blessed with a number of epic plant delivery services (some offering same-day drop-off), which means you can skip the Bunnings trip and deck your digs out with the likes of Devil's Ivy and Fiddle Leaf Figs in no time.
Here are all the best plant delivery services in Sydney.
Simple Succers
Simple Succers is your quick-fix to filling your home with indoor plants and succulents stat with beautiful planters as well. On the shelf you'll find blooming goodies like Peace Lilies, Monsteras, Fiddle Leaf Fig and succulent bowls perfect to amp your coffee table aesthetic too. Standard delivery for these indoor plant goodies take between one to three business days.
Plant Daddy
Plant Daddy is the hobby turned full-time passion for indoor plant connoisseurs Trent and Charlie Wu. The duo started by selling their upcycled creations at local markets which ended up being such a big hit, that they opened their very own (and super cool) plant studio in Newtown. You can shop a heap of plants online including Alocasia Green Velvet, Syngonium Confetti, Philodendron Golden Dragon, succulents, and a heap more. You'll also be able to nab a bunch of essential plant care products and if you've got a pet at home, your plant-picking is made super easy with Plant Daddy's pet-friendly range of leafy stars as well. Trent and Charlie hand-deliver three times a week.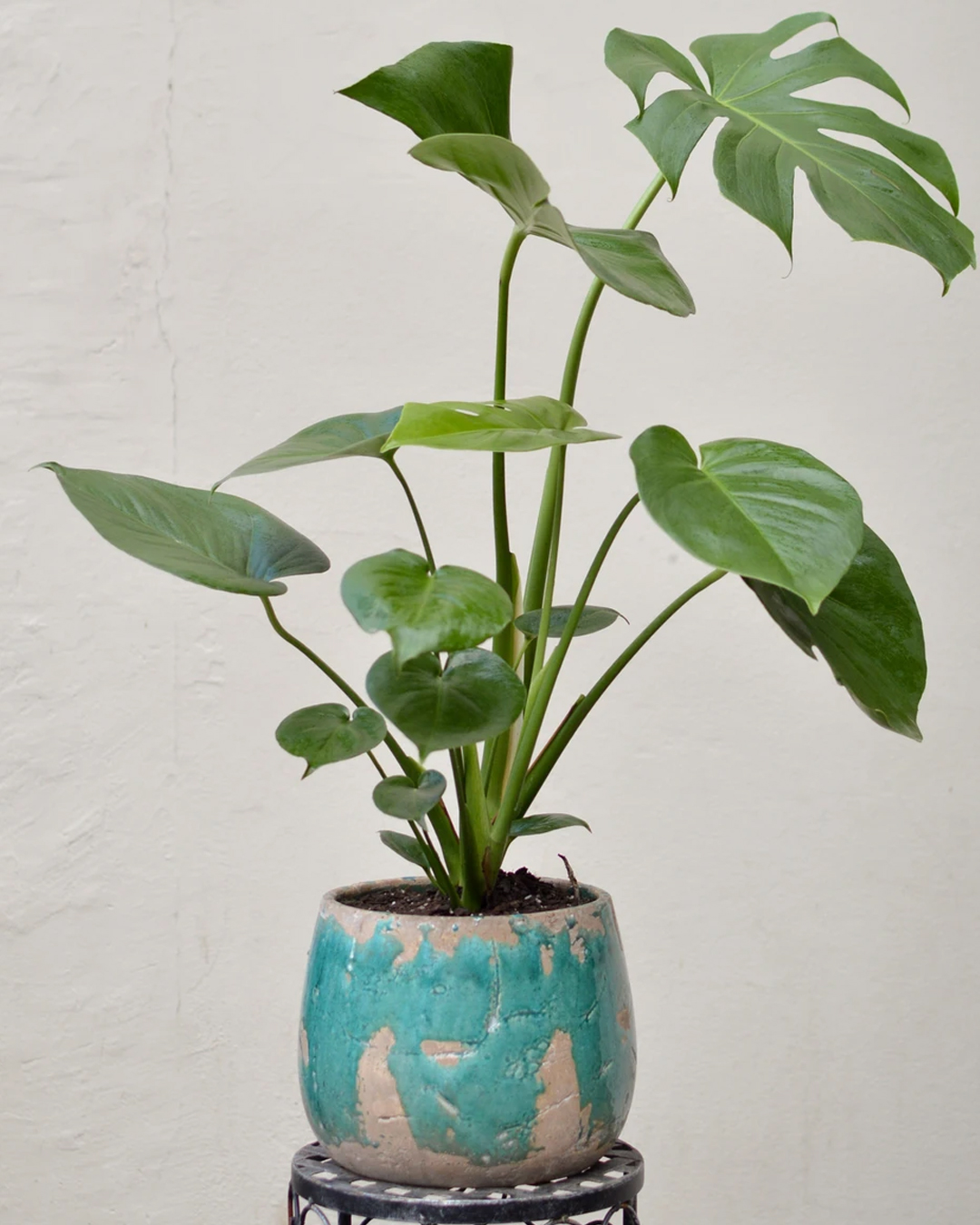 Wilde House
Wilde House is your go-to for all things house plants for budding and experienced plant parents. The team here make buying plants super easy by propagating, growing and delivering thriving, house-ready plants straight to your door, which means all you'll have to do is pick a shiny new spot for your new plant baby. Your future plant kids here will be about medium-size too and plant deliveries take between one and five days.
Gro Urban Oasis
Gro Urban Oasis is a fresh lifestyle concept store, where simply living better comes to life with a range of plants, pots, and contemporary styling. It's the perfect place to find inspiration to refresh your home into an up-to-the-minute green space or grab a gift for a friend. Boasting an extensive range of indoor plants, palms, ferns, and succulents along with a beautiful selection of pots & woven baskets to fit, you're bound to leave with something lavish and lush. Shop online here.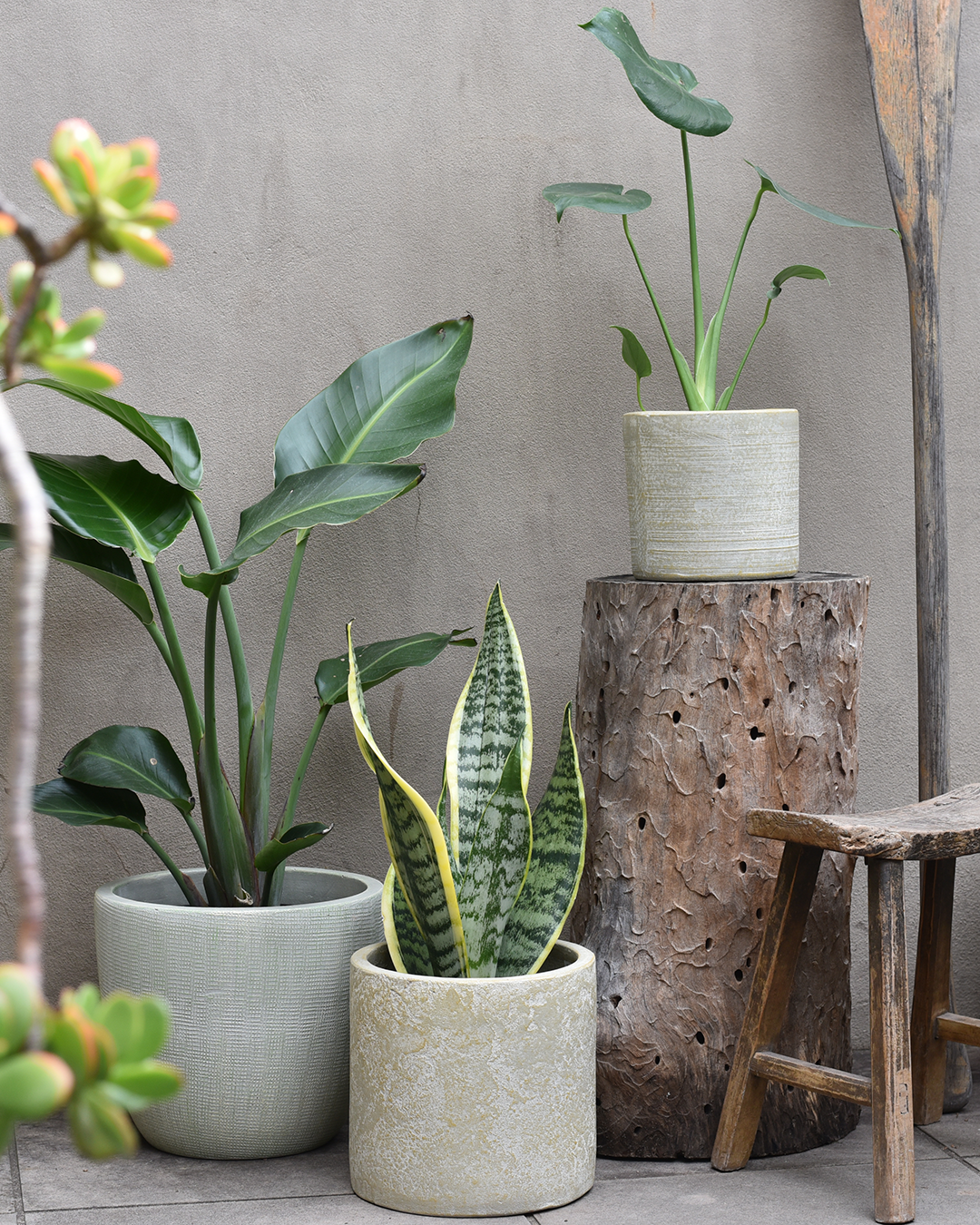 PlantGirl
While Sydney's sassy same-day plant delivery service PlantGirl now sports a bricks-and-mortar set up in the heart of the Inner West, she started out as one of our city's most exciting (and groovy) same-day succulent delivery services. It's the brainchild of Felicity Keep, a writer and big-time plant-lover, and if you're asking yourself what the big difference at PlantGirl is, think bold colours, quirky designs, bright pots and hardy plants. If you order before 11am, you'll get same-day delivery here.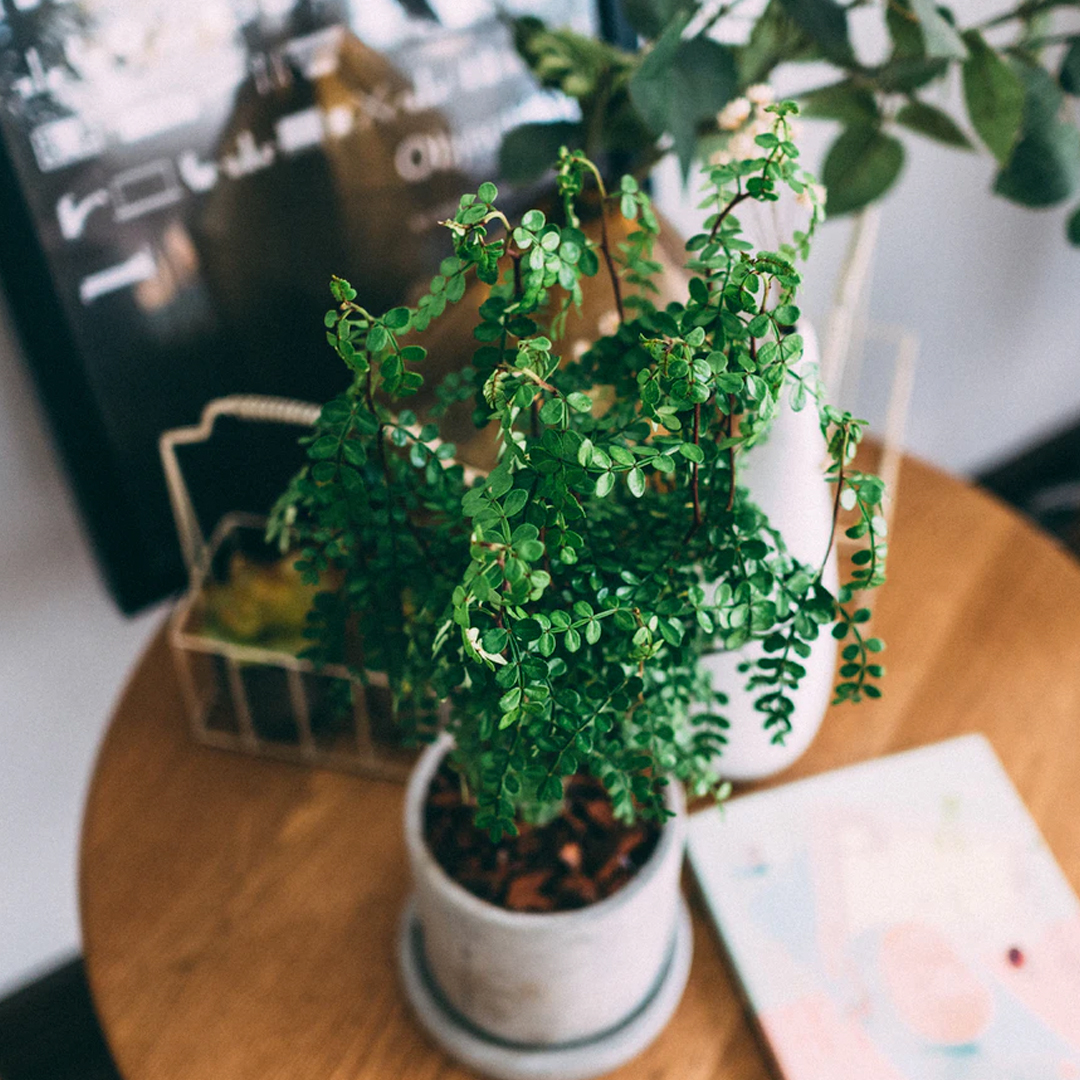 Buds And Bowers
Surry Hills florist Buds & Bowers is by no means new to the delivery world (in fact, they kick butt in the same-day delivery scheme of things). These guys are mostly known for their luscious floral bouquets but you'll be stoked to know they also dabble in a spot of delivery of the plant kind.
You can head into choosing anything from a small assortment of plants perfect for your WFH desk to bigger leafy pots, and Bromeliads, succulents and fiddle leaf figs too. Buds And Bowers have also launched a subscription service so you can get plants delivered to your home every dang week.
Leaf Supply
Leaf Supply is an indoor plant and pot delivery service based in Balmain. The business is the love child of mates and plant nerds Lauren Camilleri and Sophia Kaplan, who hand select three lush indoor plants you can get delivered (or gift, for that matter) each month. If you order before 11am, you'll also score same-day delivery.
Bloom Space
Bloom Space is a haven for any plant fiend and stocks anything from a subtle pot of green to mammoth plants fit for any courtyard space. You'll be able to get your mitts on cherubs like Devil's Ivy, Heartleaf Philodendron and Monsteras or go hard on the likes of large fiddle leaf figs, Birds of Paradise and Madagascar Dragon Trees. The team here also stocks a huge array of pots with basic planters, terracotta or rustic, patterned vases to house your green mate. Home delivery usually takes about one to two days if you're living in a metro area.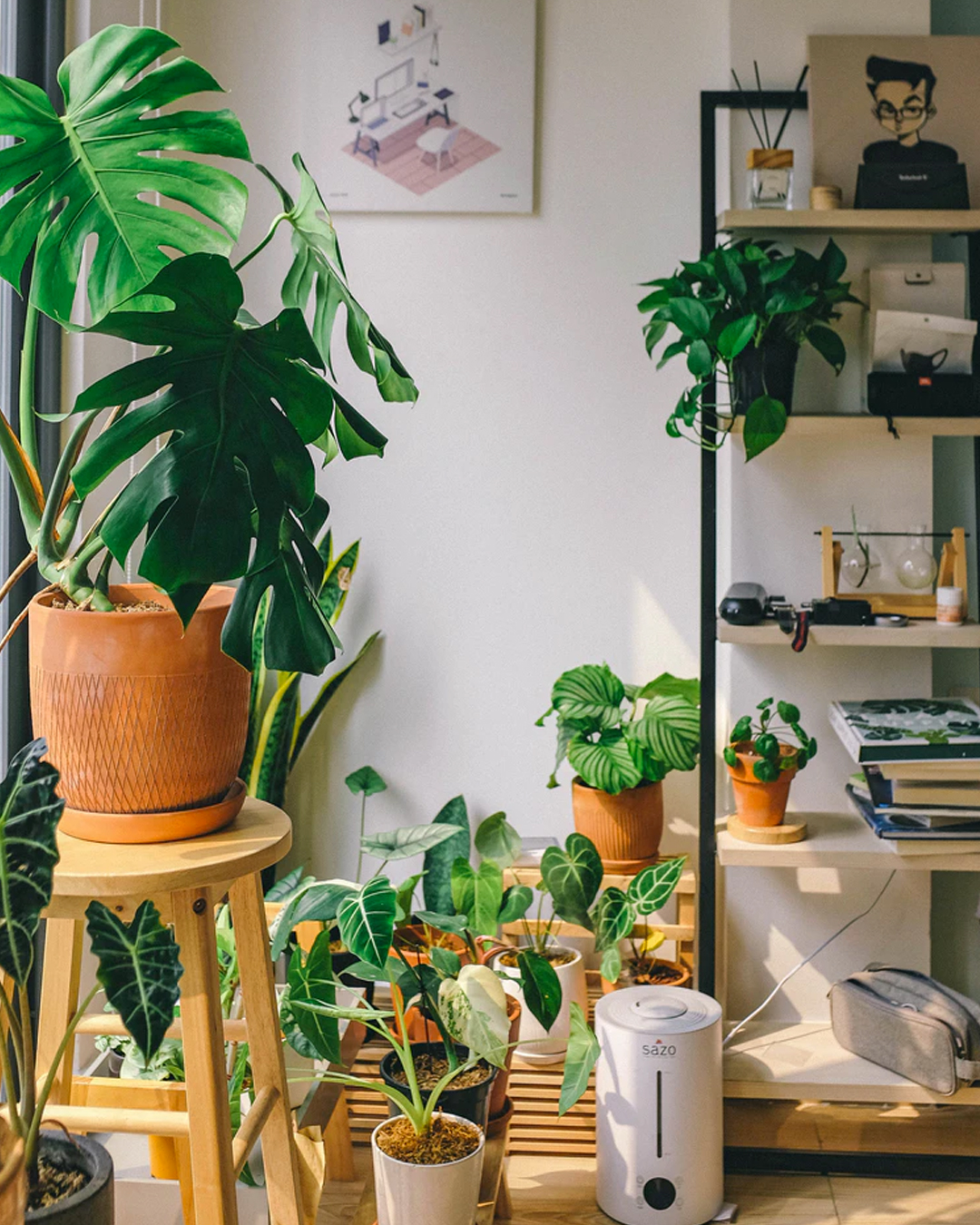 Little Succers
The team here has been delivering little indoor beauties since 2017 and you can shop succulents, cacti and terrariums. Little Succers actually does national shipping on baby succulents, DIY terrarium kits and a "succer variety box" filled with an assortment of prickly babes in case you want to gift someone across borders. On the Sydney-front for delivery, orders can take between two to six days.
The Plant Society
Based in Paddington, The Plant Society studio was born from a big passion to green-up cities. Don't expect your run-of-the-mill plants here either because The Plant Society forages hard to find you a bunch of interesting, rare and unusual plants to make your rainforest dreams come true. Not only can you cop delivery on goodies like Devil's Ivy, Swiss Cheese Vine and the Chinese Money Tree but you can also grab essentials like planters, hanging baskets and home plant care kits.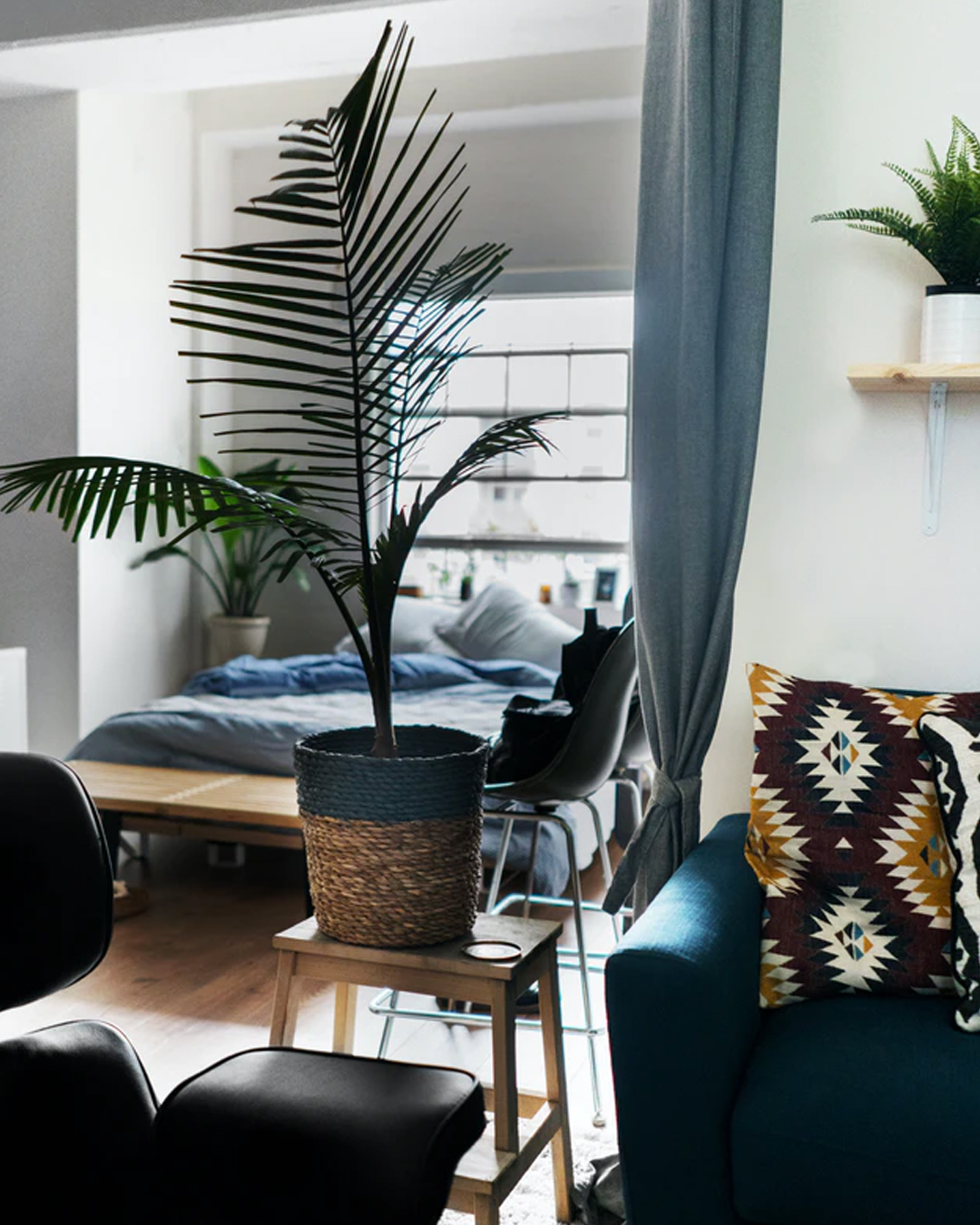 Home Of Houseplants
Home of Houseplants is a boutique grower, collector and vendor of some of the best damn indoor plants that are often otherwise hard to find. Each plant here is absolutely unique which means you'll come across treats like the "Milky Way", the "Prince of Orange", the delicate Pothos "Snow Queen" and even a variegated chain of hearts. When you shop online for these bad boys, you'll also be able to navigate through "easy to grow" plants (great if this is your first foray into the plant parenting world).
Bosque
Bosque is your one-stop-shop for ordering plant babies and all the aftercare that comes with them. If you're keen to transform your space into an actual oasis worthy of tropical rainforests then draw your attention to Bosque's Monstera plants, Hurricane ferns, Dragon's Tail, Umbrella plants, Bambino Fiddle Leaf Figs, Arrowhead and Ficus. You can also cover all bases and hit the "Crafters Box"—a neat delivery of shears, plant food and neem oil, a plant and a pot to house it in. Orders get delivered within three to six business days.
Flowers more your thing? Here are all the best flower delivery services in Sydney.
Image credit: Vadom Kaipov, Plant Daddy, Samule Sun, Mike Marquez, Huy Phan