Wearing your heart on your sleeve is always a solid way to live life. And if you, like us, love all the food, booze, and brews our fair city has to offer, you no doubt love a cheeky bit of merch. Showing your love for your favourite Sydney hospo spot is not only a no-brainer, but also, every now and again, you'll pass someone who notices and they'll give you a respectful, knowing nod and your day will be that much better.
It's no secret the hospitality industry is still finding its feet after the pandemic and subsequent lockdowns. So, really, this is your excuse to stock up on all the hats, socks, tees, and stubby coolers you can.
Ready to splurge and support your favourite coffee spot, brewery, and pizza joint? Here are 10 top Sydney spots selling slick merch.
Grifter Brewing Co.
Marrickville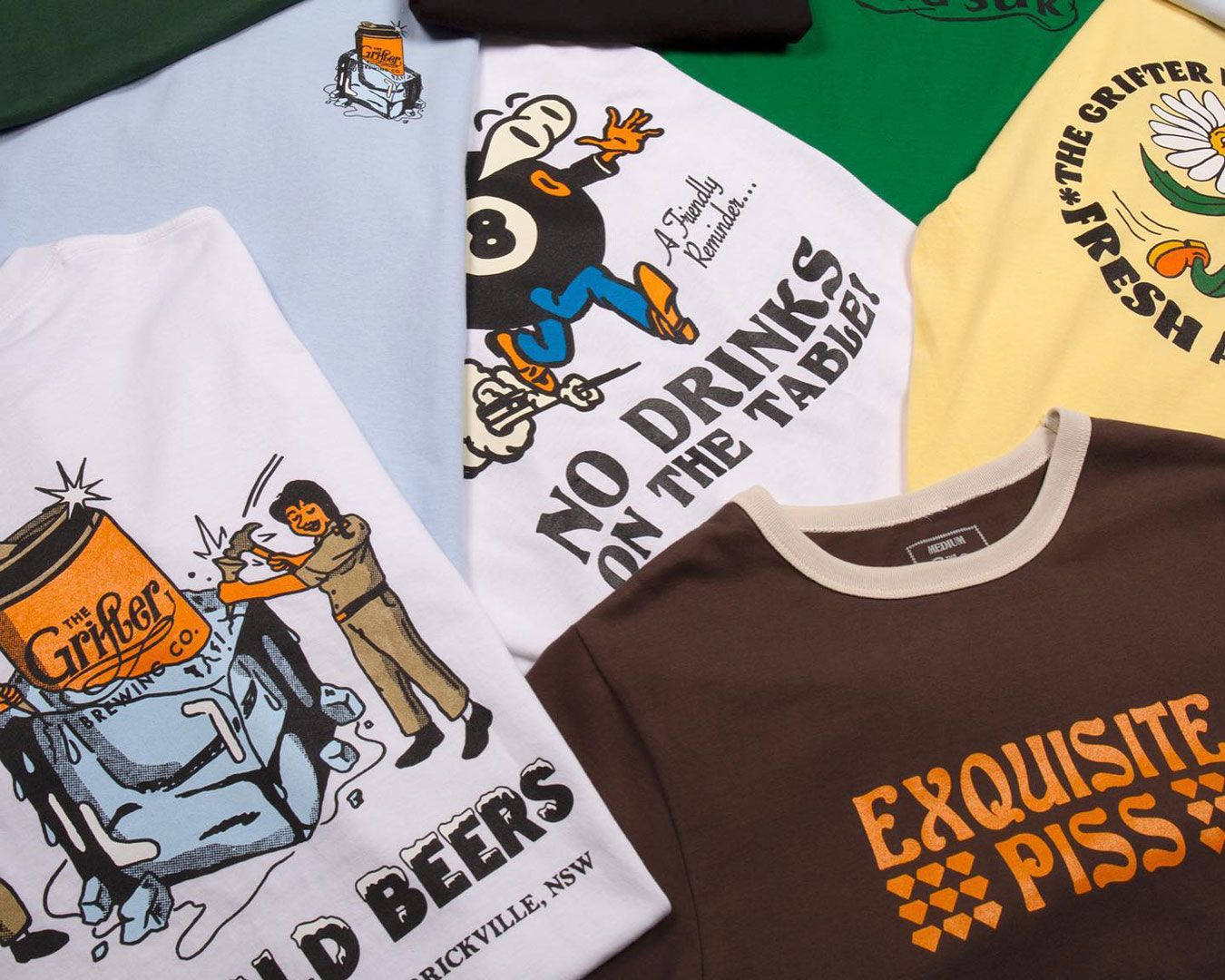 Inner West brewery Grifter has been killing the merch game for a while now. In fact, we'd go as far as saying their branded garms are on par with the brews. It's unsurprising once you know that Trent Evans, the brains behind Aussie skate brand Passport, is also one of the Grifter boys. Plus, Grifter sells an impressive range of items, including tees, caps, bucket hats, totes, socks, beanies, stubby coolers, keychains, hoodies, and bar mats—yep, they've got the lot. Right now our fave items are this baby blue Ice Cold Beer t-shirt and this tongue-in-cheek Exquisite Piss bucket hat. Check out all the Grifter Brewing Co. merch on its website or head to the Marrickville brewery.
Shwarmama
Surry Hills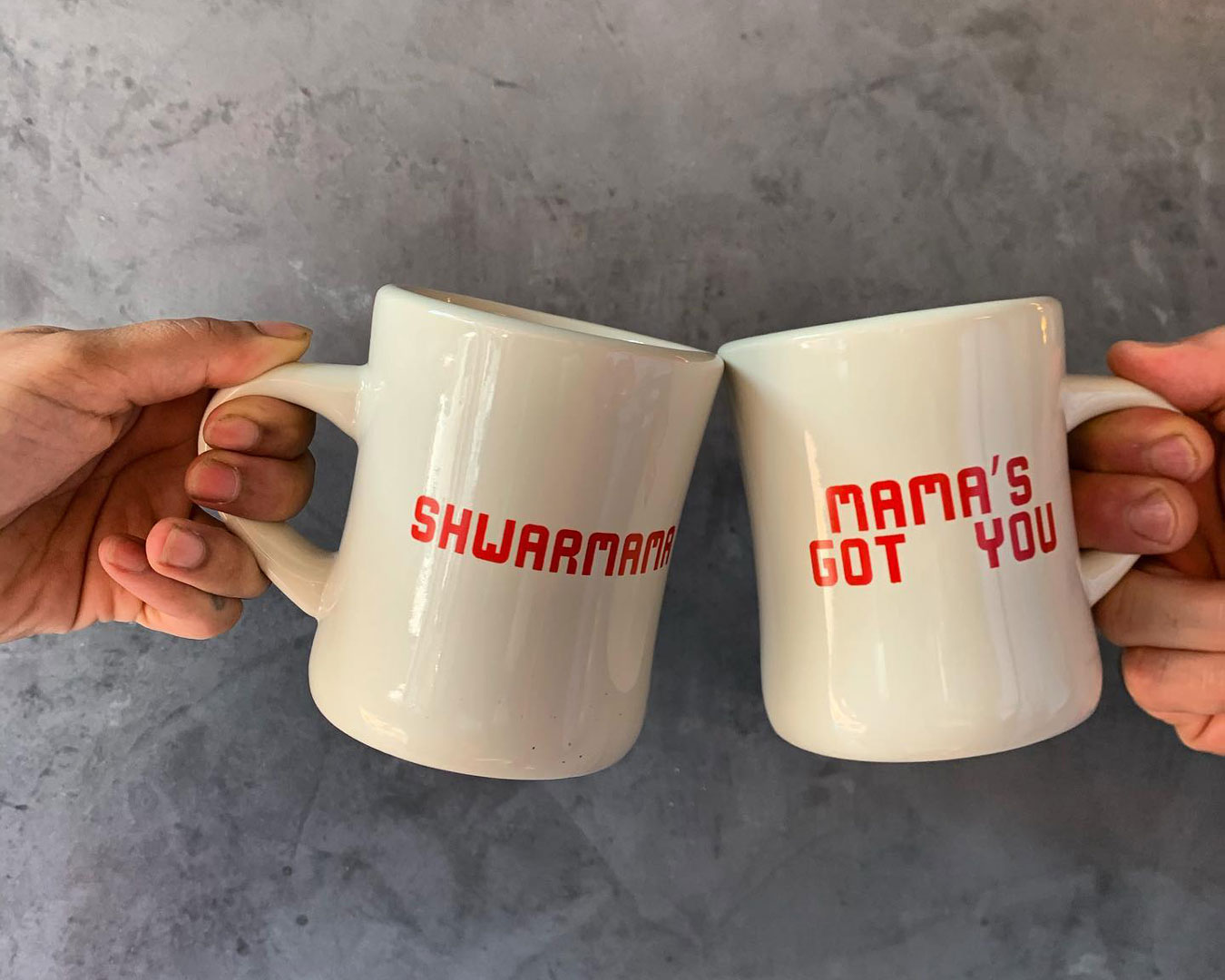 Lunchtime go-to Shwarmama certainly slings some tasty pita pockets and non-halal snack packs across the counter. The upscale kebab joint from celebrated chef and restaurateur Mat Lindsay focuses on simple but oh-so-fire feeds. And you can bet that its merch follows its simple-but-punchy ethos. With just three items available, it's easy to justify grabbing all of them. We're particular fans of this Mama's Got You mug, but the hat is also a winner. You can buy Shwarmama's merch online or head to the hole-in-the-wall spot IRL.
Bella Brutta
Newtown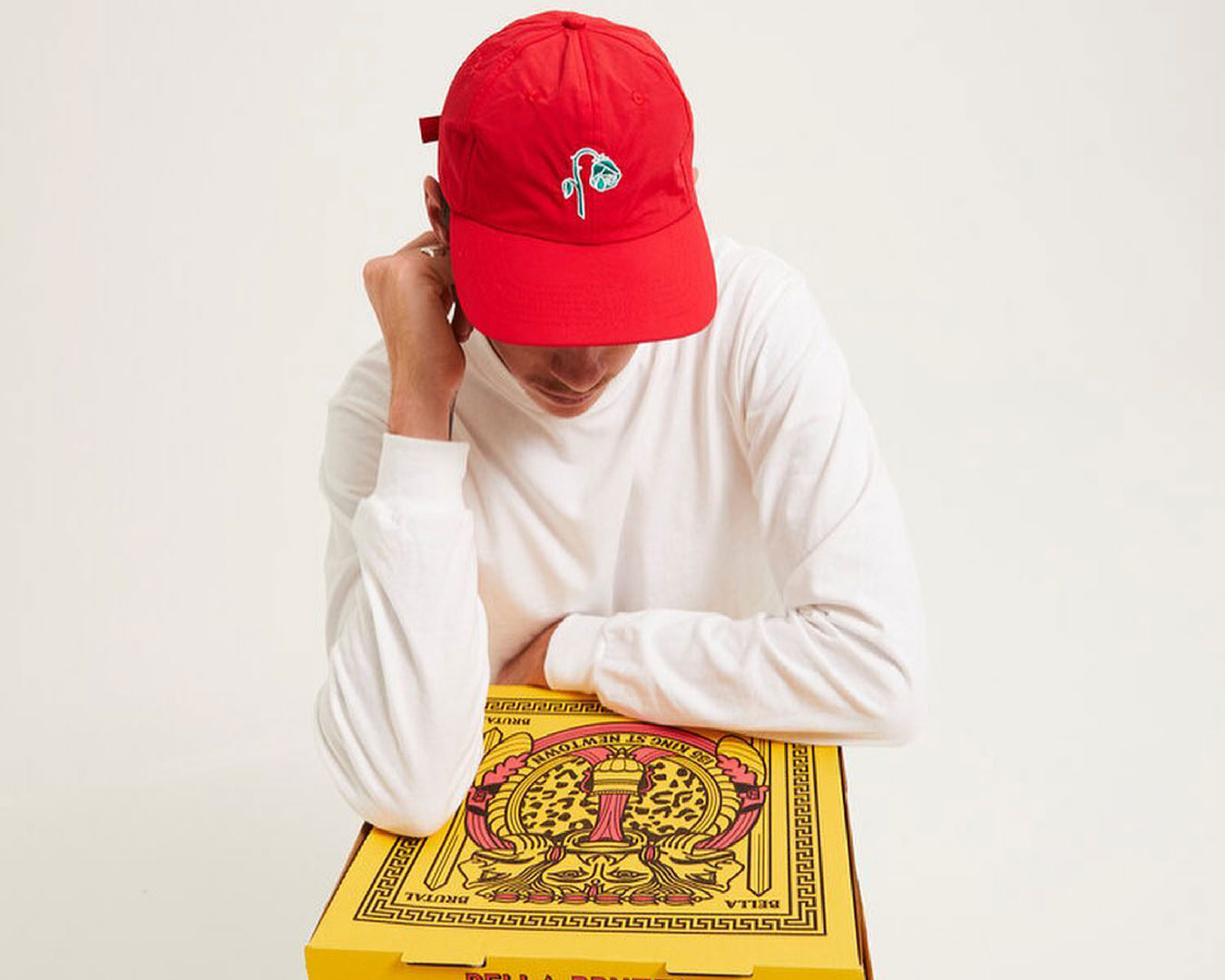 Of course one of Sydney's most loved pizza joints has its own merch line. It seems almost like a rite of passage for Bella Brutta, which is widely known for its unconventional but incredibly tasty clam pizza. As for the merch, you'll only find three items—two caps and a pair of socks—but god they're good. Our pick? The vibrant red Brutta cap. Check out Bella Brutta's merch over here.
La Salut
Redfern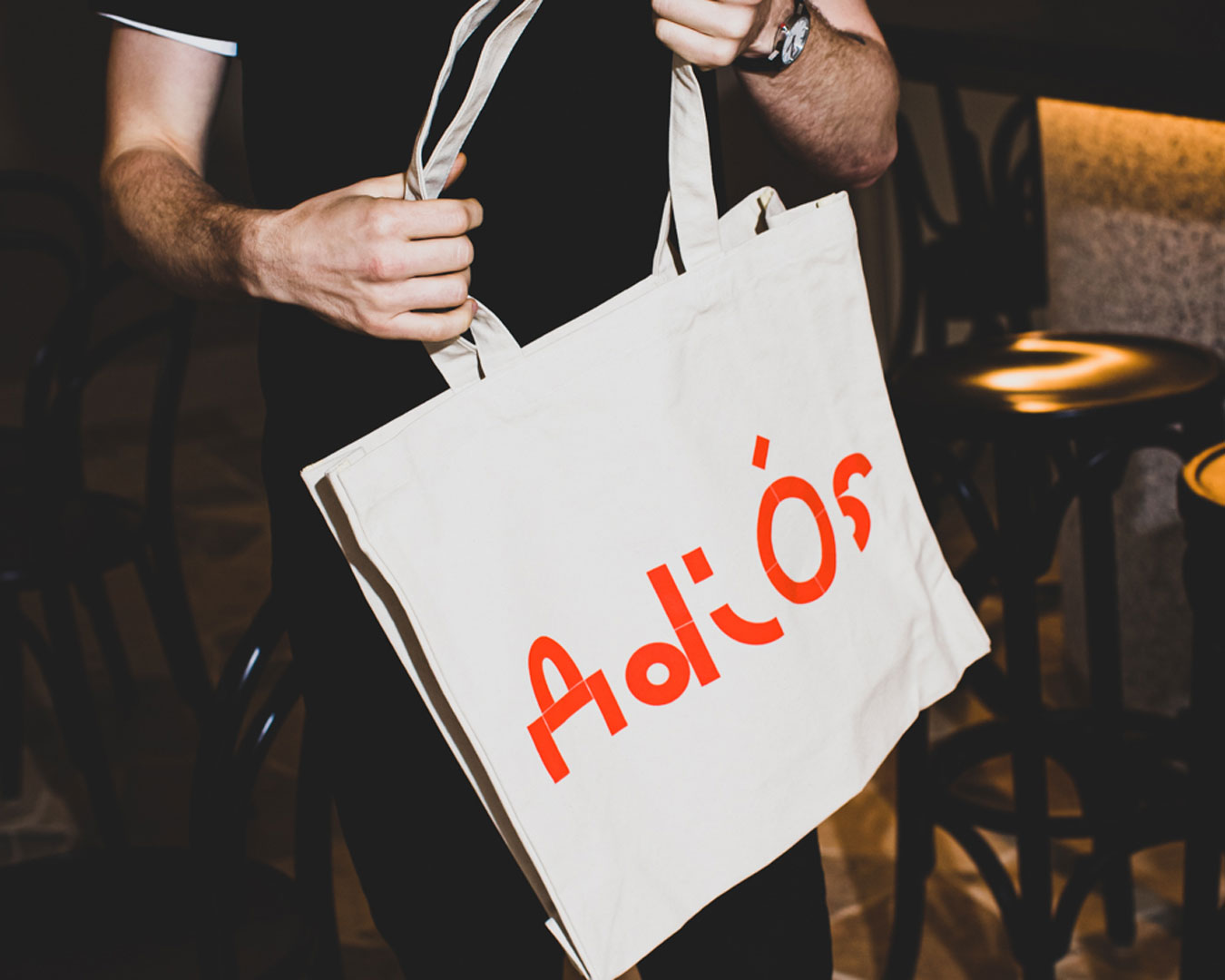 This Catalan-inspired wine bar, housed within the recently revived Norfolk Hotel (now called Norfolk House), is one of Sydney's go-to date spots right now. Run by the Love Tilly crew (Dear Sainte Eloise, Fabbrica, Ragazzi, and Love Tilly, Devine), the 40-seat bar is where you want to head for vermouth and tapas. And while you're there, it'd be rude not to pick up some of its eye-catching merch. We're particular fans of the Adios tote bag (pictured above), but they're also slinging tees and an Hola tote—have more items in the works. Drop in, have a drink, then pick up the merch in-store.
Butter
Various Locations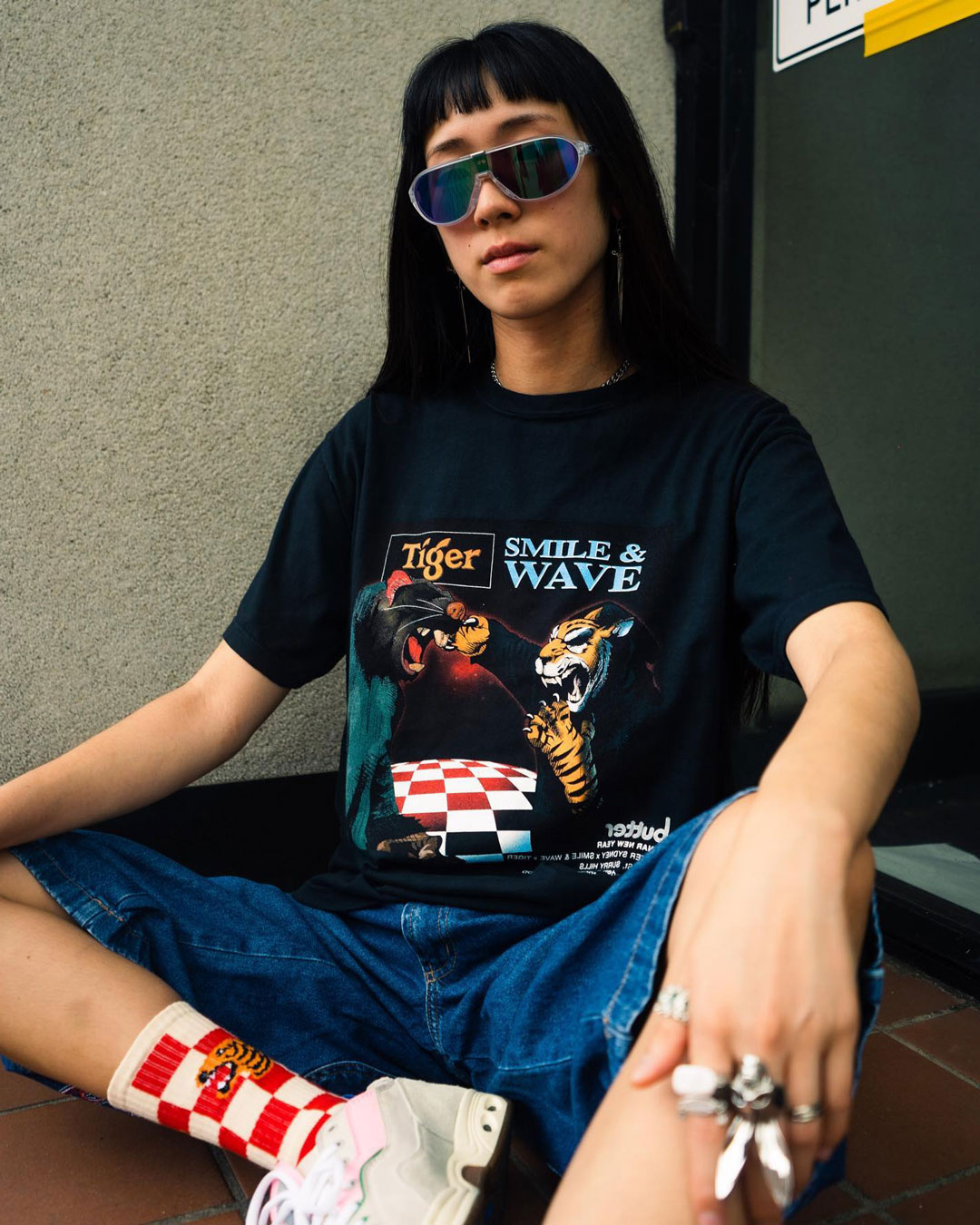 There's a reason Butter has garnered a cult following. From its fried chicken and sneakers to the much-loved Butter Ramen Club and its epic collaborations, the hybrid store knows how to make waves. Its merch is no different—in fact, it's got the most extravagant merch on this list. Butter teams up with local designers and like-minded labels to create enviable streetwear, including these Butter x Atsuko Tanaka shorts, this Smile & Wave collab t-shirt, and an epic new line of womenswear, featuring designers such as Diaspora, and Emvidias. Shop Butter's full merch collection via its website.
Good Ways Deli
Redfern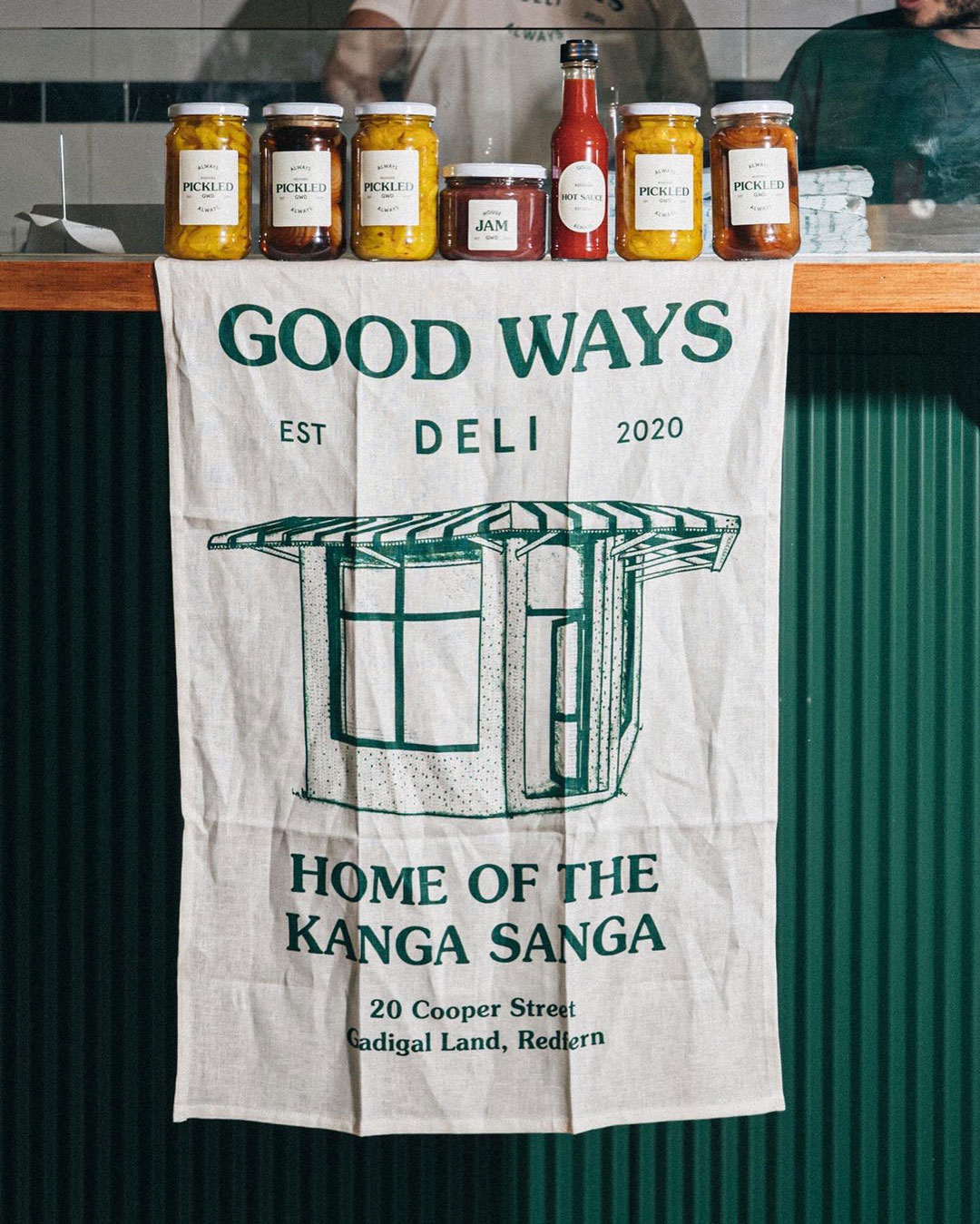 Inner-city deli Good Ways may be known for its stacked sambos (including the famed Kanga Sanga) and cheesy vegemite scrolls, but we reckon its collection of totes, tea towels, and tees is worth a nod, too. The forest green bag is a collab with local label Worktones, so you just know it's going to endure all those weekend market visits and commutes. And can you really ever have too many tea towels? Check out its full range in-store or see what's available via the website.
Small Talk Coffee And Snacks
Dulwich Hill And Glebe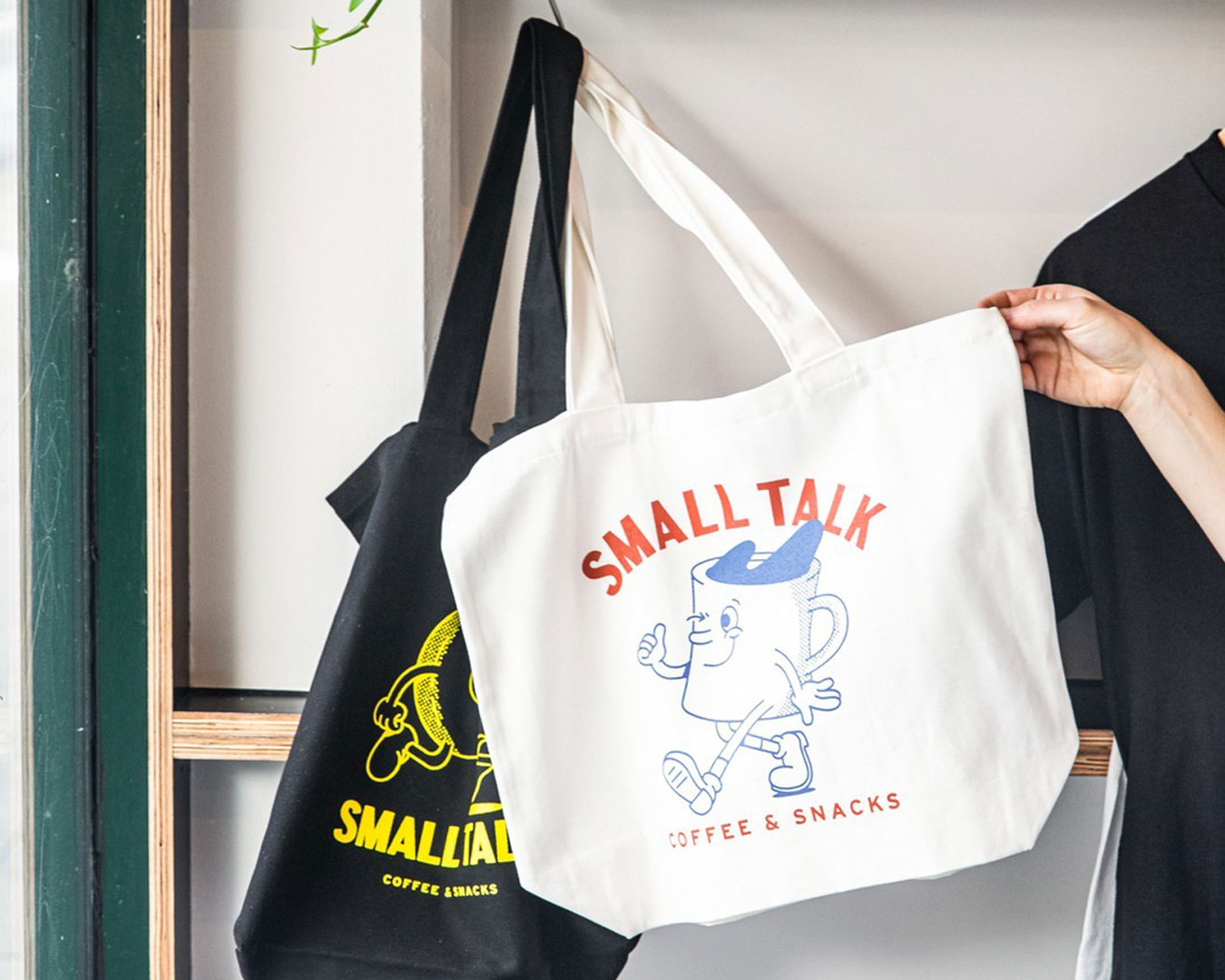 Small Talk doesn't peddle its slick merch online, so you'll have to drop in to see what's available at its OG Dulwich Hill store or Glebe location. And while you're there, it'd be rude not to pick up a coffee, double-baked mocha pecan croissant, and one of its famed bagels. Small Talk's bag is one of the best we've seen, sporting a design by local illustrator Shyanne Trutwein (who also does designs for the likes of Reuben Hills, DRNKS, and the aforementioned Shwarmama).
Paramount House Hotel And Coffee Project
Surry Hills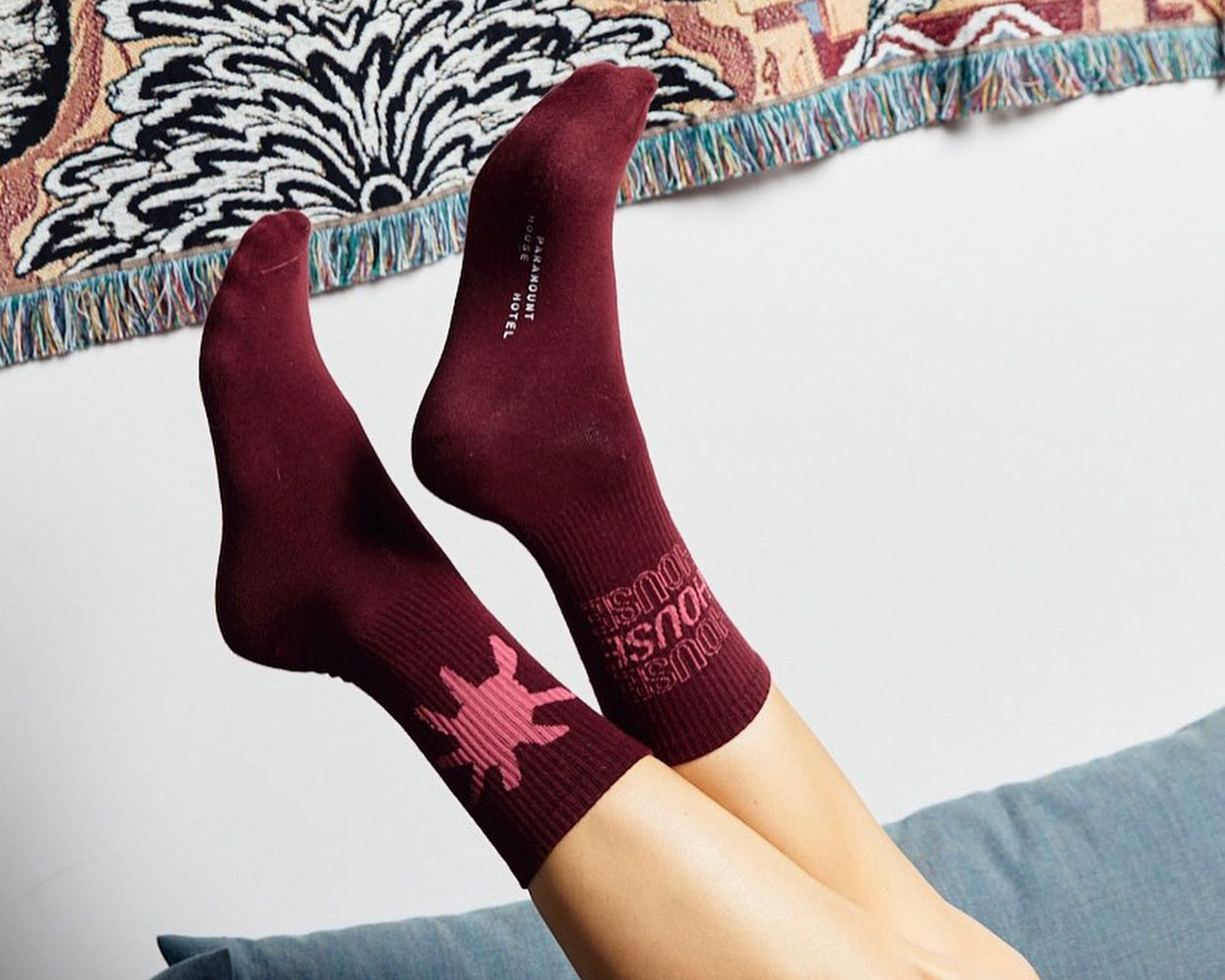 Ever wanted your own luxe hotel robe and slippers to lounge around the house in? Well, Paramount House Hotel has answered your prayers with its boujee merch collection. The boutique hotel sells everything from collab items like these Slowtide beach towels, silky Slip eyemask, and Double Rainbouu shirt to slides, totes, and plush robes. Check out the full range on the Paramount website, as well as its on-site cafe Paramount Coffee Project's merch over here, featuring boardies, bags, caps, and robes.
Winona
Manly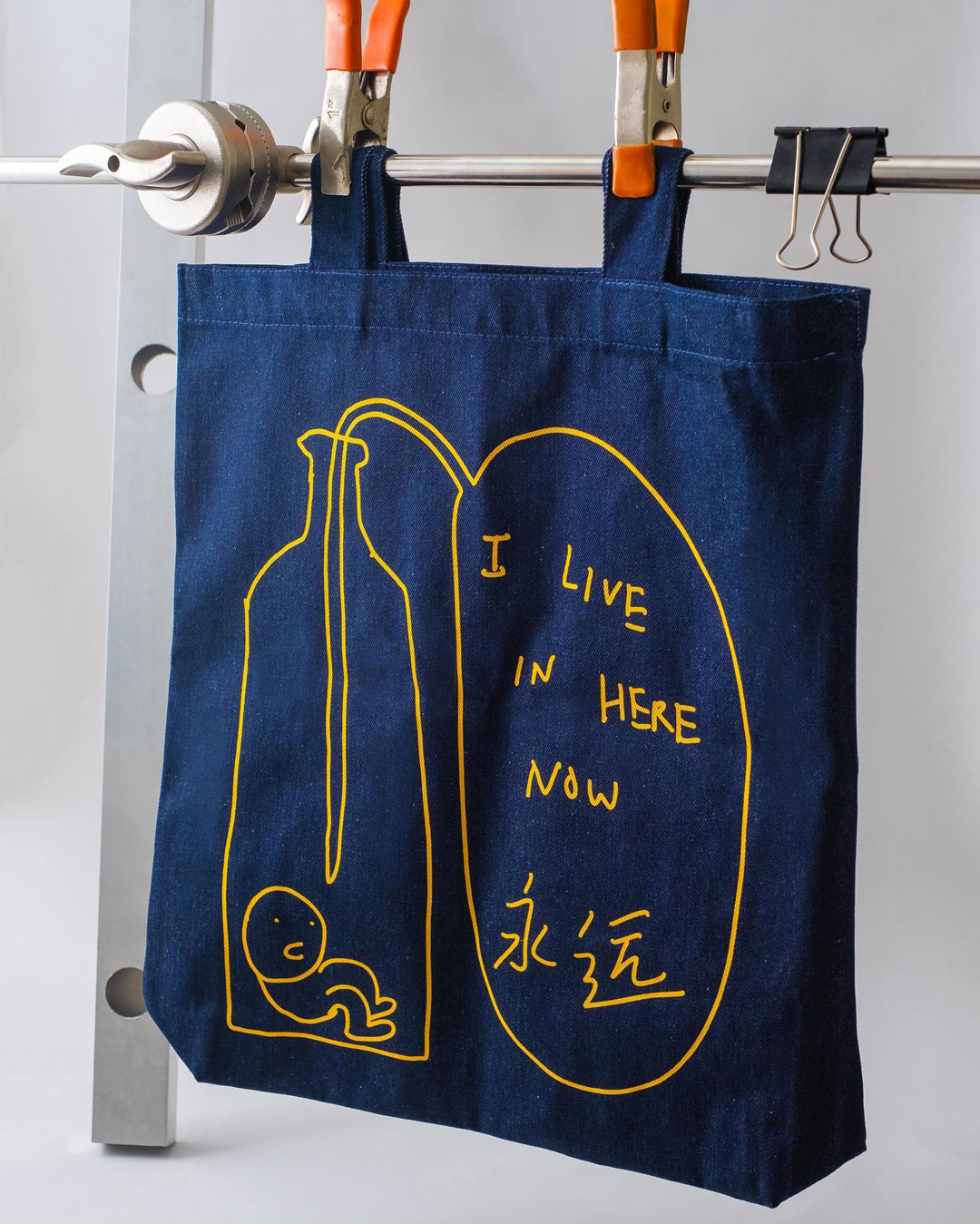 If you have a penchant for pét nats, a love for lambrusco, and sip plenty of skin contact vino, then you need this denim tote from Manly's boutique wine store, Winona. Made in collaboration with multidisciplinary artist Jason Phu, the bag is perfect for carrying all your picnic goods. But that's not all Winona has on the merch front, with the bottle-o also offering bamboo wine cups, socks, and some great tops—we particularly like this fun tee. Check out its full range as well as some fun knick-knacks on the Winona website.
Yulli's Brews
Alexandria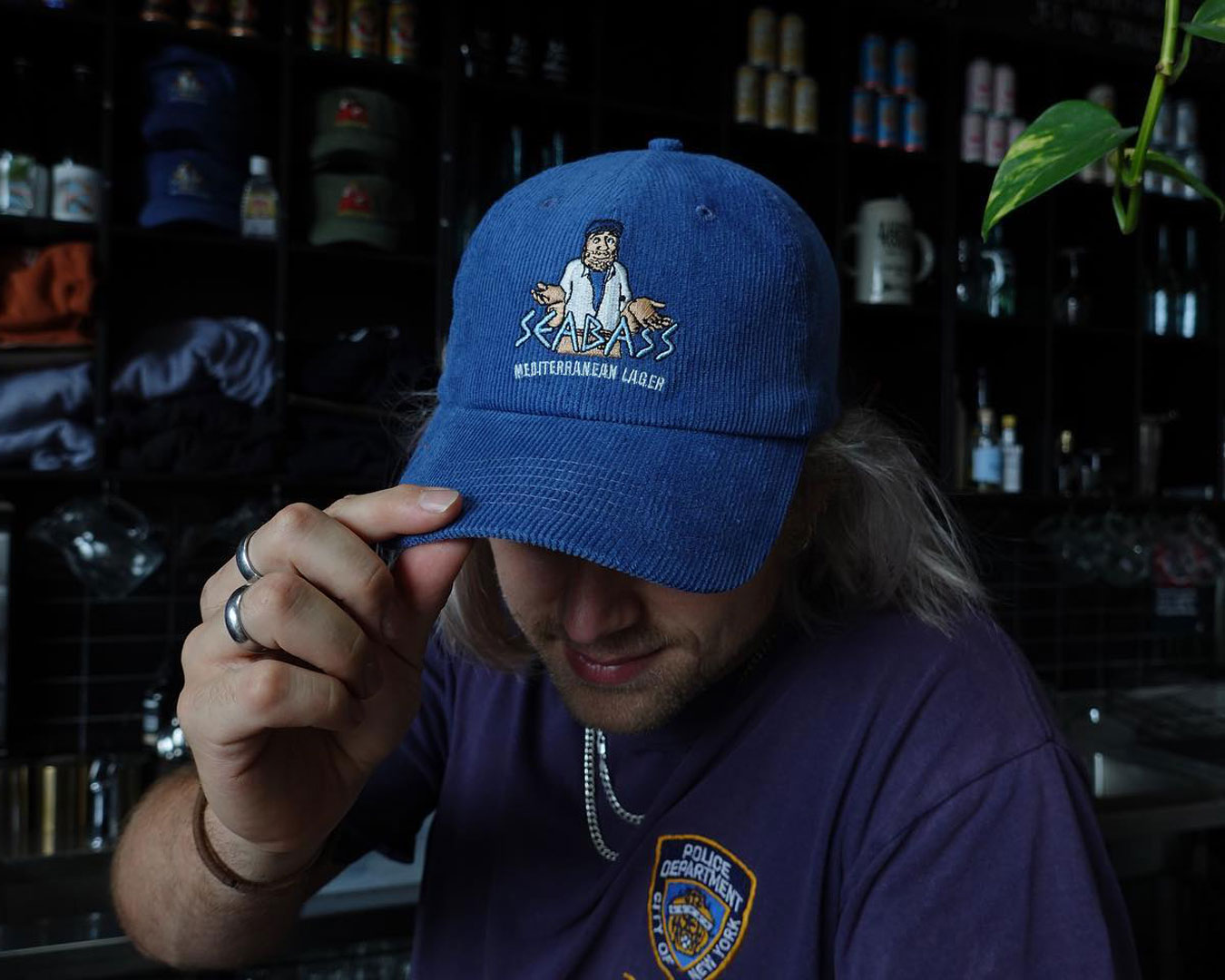 It should come as no surprise that the character-filled Yulli's Brews has some top merch. Each beer is named after a personality and you bet that Seabass, Amanda, and Norm look just as good on clothing as they do on tinnies. The Alexandria brewery recently dropped a new line of corduroy caps and they've been known to do hoodies from time to time, too. Otherwise, you can get yourself a classic tee (and a slab of your fave beer while you're at it). Check out what merch they have in stock via the website or head into the brewery.
Lox In A Box
Bondi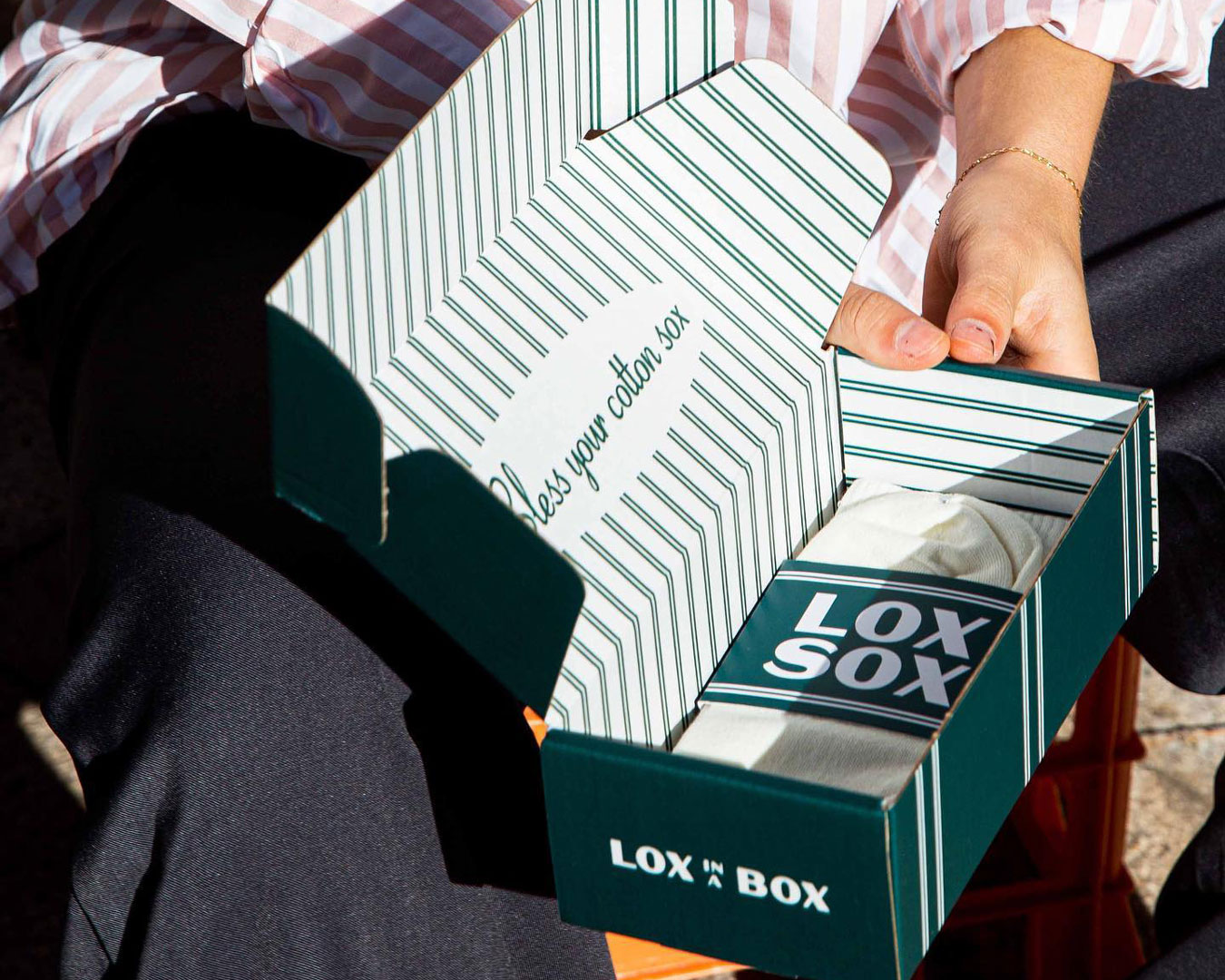 North Bondi's neighbourhood deli serves up some of the best bagels this city has to offer. You may have dropped in on a weekend for a bagel and schmear or its namesake lox version after a quick dip in the ocean. If you haven't we recommend you pay Lox In A Box a visit, stat. And while you're there, check out its simple line of merch. There's a great canvas tote, a couple of shirts, and a collection of cute-as enamel pins. Forgot your sunscreen? Don't worry, Lox In A Box has some 50+ SPF up for grabs, too. But our pick has to be the Lox Sox In A Box (pictured above). If you can't make it down to Bondi, put in an order of bagels, deli provisions, and merch over here.
Now, check out this social enterprise that's changing the face of the NT with t-shirts and bucket hats.
Image credit: Lox In A Box, Grifter Brewing Co., Shwarmama, Bella Brutta, Nikki To, Butter, Good Ways Deli, Small Talk Coffee And Snacks, Paramount House Hotel, Winona, Yulli's Brews, Lox In A Box