Because restaurants were so 2017. We're calling it (we can do that...right?), 2018 is the year of the food truck (at least according to us). And when you take a look at these bad boys, we're sure you'll agree.
There's no denying Sydney's become a major goldmine for the much loved and classic rolling eateries. Hunt them down or let them come to you, it's a win-win situation really. So get your Google Maps out and start tracking these glorious mobile foodie havens. All you have to do is stalk them on the good ol' social for their next whereabouts—the diet can wait until next year Sydney.
Here's our delicious list of the best food trucks in Sydney
Knafeh
If you're not yet familiar with Jerusalem street food, the bearded men at Knafeh are here to introduce you to some of the tastiest in Sydney. Knafeh is a legit bakery running in a revamped shipping container and it's popping up all over Sydney town—is that cool or what? ICYMI, knafeh is a delicious cheesy dessert soaked in syrup and topped with crushed pistachios and just a warning, you may want to re-join that gym of yours, cause you'll probs be going back for seconds.
Dirty Bird
OK, we'll admit it. We're still covered in drool from Dirty Bird's epic menu, but hey, if you had found the mothership of all things fried chicken, you would be too. The foodie line-up here consists of mash with extra gravy, as well as their mighty famous crack burger with battered chicken breast that's been rolled in rice bubbles (genius guys, genius). The tasty fare also gets some extra Asian-lovin' with umami fries up for grabs and ginger-garlic marinades.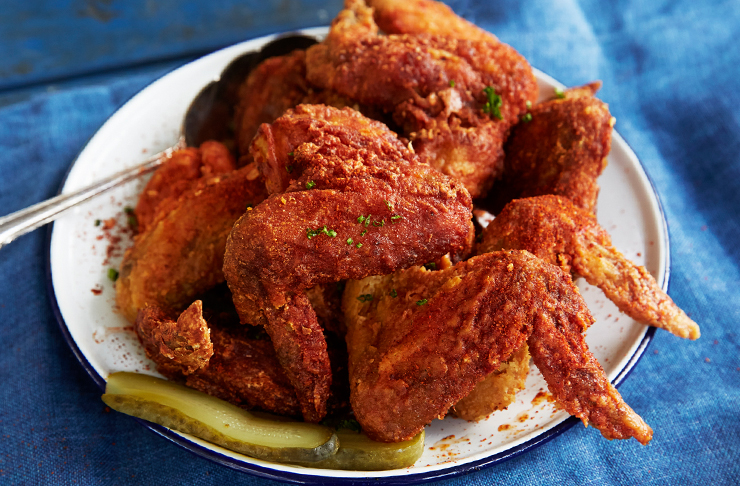 El Qahirah
Behold the Egyptian eatery we've been missing all our lives (and no biggie but it's the first one in Sydney). El Qahirah churns out three of Cairo's most traditional dishes and we can confirm, they're all hella tasty. Plus, vego lovers you have not been forgotten! A major win for anyone making BFFs with salad is the taameya—a fava bean and herb patty (that's right, the Egyptians nailed falafel years ago), served up in flatbread with cucumber, tomato, radish and tahini. And to wash it all down, you've got the glorious option of treating yo'self to a hibiscus tea.
El Capo Food Truck
Quick update team, but South America just squeezed into a food truck and landed in Sydney. At El Capo, you can score empanadas, arepas and the famous churrasco steak sandwiches and they even sell vego and vegan options which is a huge tick in our books. We don't know about you lot, but a plate of empanadas would go down a treat right now—so head here to find out their next location. https://www.instagram.com/elcapofoodtruck/
Mama Linh's
Frequent festival-goers would have seen Mama Linh's a time or two. This is the food truck dishing up Vietnamese-style buffalo wings, twice-cooked chilli pork rolls and brisket pho, just to name a few of their epic dishes. Be sure to follow their movements here.
Dolce Bacio
Look, there can never be too many dessert trucks so we're doing you all a favour and throwing another irresistible iced-goods van right at your face (you're welcome in advance). And this one is a total win for Sydney folk because if there's one thing we love, it's damn fine gelato. And it doesn't really get any better than scoops of artisanal gelato tucked into a puffy brioche sandwich. Yep, we'd drive anywhere for the good stuff.
Happy As Larry
Christmas has come late this year, cause you've all just received one final gift—a god damn pizza truck. But don't thank us, thank the legends at the Italian eatery, Happy As Larry. The first step in your pizza truck relationship is following their 'gram @happyaslarrypizzatruck to find out their whereabouts, then all you have to do is wait eagerly by your phone until you want your next slice of delicious tomato and cheesy goodness.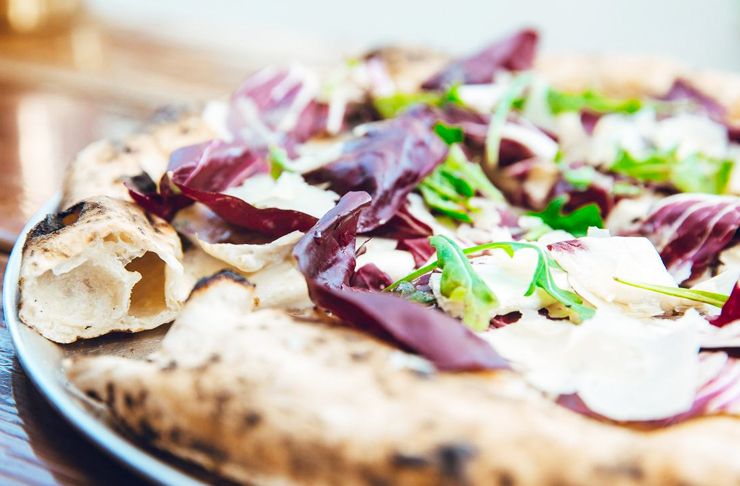 Eat Art Truck
We're in love with Eat Art Truck because they somehow turn classic burgers, nachos and chips into maybe the tastiest food in the entire world—seriously. Their menu has a slow-roasted beef brisket burger with Korean chilli and kimchi slaw which we think would pair fabulously with the nachos piled with fire-roasted tomato chilli, chickpeas, corn and cheddar cheese sauce. Follow their movements here.
Mister Gee
Diets are old news and burgers are what we care most about TBH—clearly, we have our priorities in order. If you're after a burger with a side of OMG, head on over to @mistergeeburgertruck to find out where you can get your mitts on some of Sydney's best (and cheesiest) burgers at Mister Gee Burger Truck. Just remember happiness > calories. Pro tip: you want The Truffe burger on your list.
Dairy Extraordinary
We're a fan of cheese platters, cheese pizzas and cheese with a side of cheese, so a food truck that is all about that cheese life is maybe one of the greatest inventions ever. If ever there was a line worth waiting in, it would be this one. You need to get your hands on some extreme cheesy fries with bacon, pork belly, crackling and jalapenos—trust us. Head here to keep yourself on cheese alert and yes, that's a thing.
Volkswurst
It isn't every day we chow down on German classics like pretzels, sausages and sauerkraut, so when a German flag-coloured van s rolls up in town, you better believe we're going to go a little cray. It doesn't get any better than authentic, delish German sausages to fill the sausage-shaped void in your soul after a big night out, so head to the Volkswurst Instagram to follow their whereabouts—your Sunday morning self with thank us.
Over The Moo
Prepare your stomachs for the ultimate ice-cream truck. Over The Moo is definitely on par with all the standards you'd expect from an ice cream truck, with flavours beyond deliciousness, complete with sundaes, brownie bits, sprinkles and cookie chips all making an appearance. And FYI, ICYMI all the ice cream is dairy free (lactose intolerant and vegan pals unite).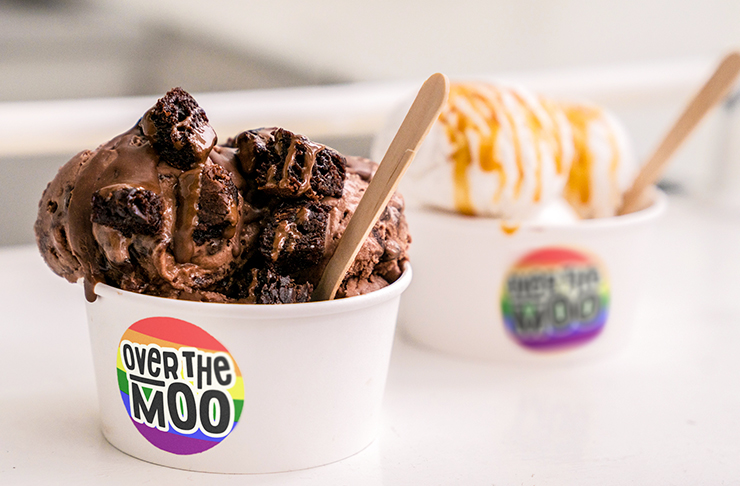 Nonna's Piada
It's an actual fact that anything with Nonna in its name instantly means it's going to be a knockout. Wellllll at least it's true for this food truck, Nonna's Piada. FYI, piada is a flaky, thin flatbread filled with Italian goodness, so it's kind of like a pizza but better by 110% as voted by us. You'll be able to find Nonna's Piada all around Sydney frequenting at festivals, markets and sports games, so watch closely because tasting a piada should really be everyone's 2018 New Year's resolution.
Cantina Movil
The world has all kinds of people—the soft shell taco kind, the naked burrito folk and the nacho peeps. And the Cantina Movil food van just gets allllll of us. You bet your burrito that we follow Cantina Movil's every move on their Instagram very closely, just waiting for their next location to get our mitts on a big ol' burrito.
The Nighthawk Diner
Classic American diner-style burgers are our jam and when they're made so perfectly inside the back of a damn food truck, it basically translates to all of our dreams coming true. The Nighthawk Diner does exactly that and they know our weak spot for all things burger. They're even permanent store soon so stay tuned.
Urban Pasta
We don't mean to alarm you but there is a freakin' food van that serves freshly cooked pasta rolling around Sydney right at this very moment. Whether it's a gnocchi or penne kind of day, your pasta needs will be met at the Urban Pasta food truck, just be sure to check their Instagram so you can pinpoint their exact location to fuel your pasta addiction.
Superior Express
The legends at Wakeley's best burger joint (that's Superior Burger FYI) are taking to the streets in, wait for it, a burger bus. Yep, the best thing on wheels is officially here and they're serving up the same burgers their brick and mortar store is known for. You can even hire then to roll up to your own party.
Prefer cake? Here are the best spots in Sydney to get yo' fix.
Image credit: Happy As Larry, Over The Moo & Dirty Bird