When it comes to leading a greener, environmentally-conscious life, it's safe to say many of us are stepping up our game. Whether it's bringing your reusable bags to your local farmers market, using your keep cup more or taking shorter showers, there's a myriad of small changes you can make which have a big impact. But what about growing your own fresh produce from the comfort of your home? Too hard, right? Wrong.
If you're haunted by memories of failed vegetable gardens, dying herbs on the kitchen counter and hours of digging, weeding and watering to no avail, don't despair. Meet Airgarden, a Queensland-based sustainable start-up making growing your own produce at home easy, cost-effective and healthy. The vertical, aeroponic gardening system allows you to grow over 150 different types of herbs, fruits, vegetables and leafy greens in less than one square metre, three times faster than traditional gardening, using 95% less water and space. Yeah, it's pretty cool.
Entrepreneurial sister-brother powerhouse, Prue and Tom Bauer were inspired to create Airgarden out of their passion for homegrown produce and its sustainability and health benefits. The innovative pair set out to find an easy, simple and sustainable way to grow their own food at home and with the pioneering use of aeroponics technology and three years of hard work, Airgarden has come to fruition. Prue and Tom believe everyone should be able to easily grow their own food, regardless of their living space, and with inner-city living, environmental concerns and health awareness on the rise, this is one awesome company we're getting around.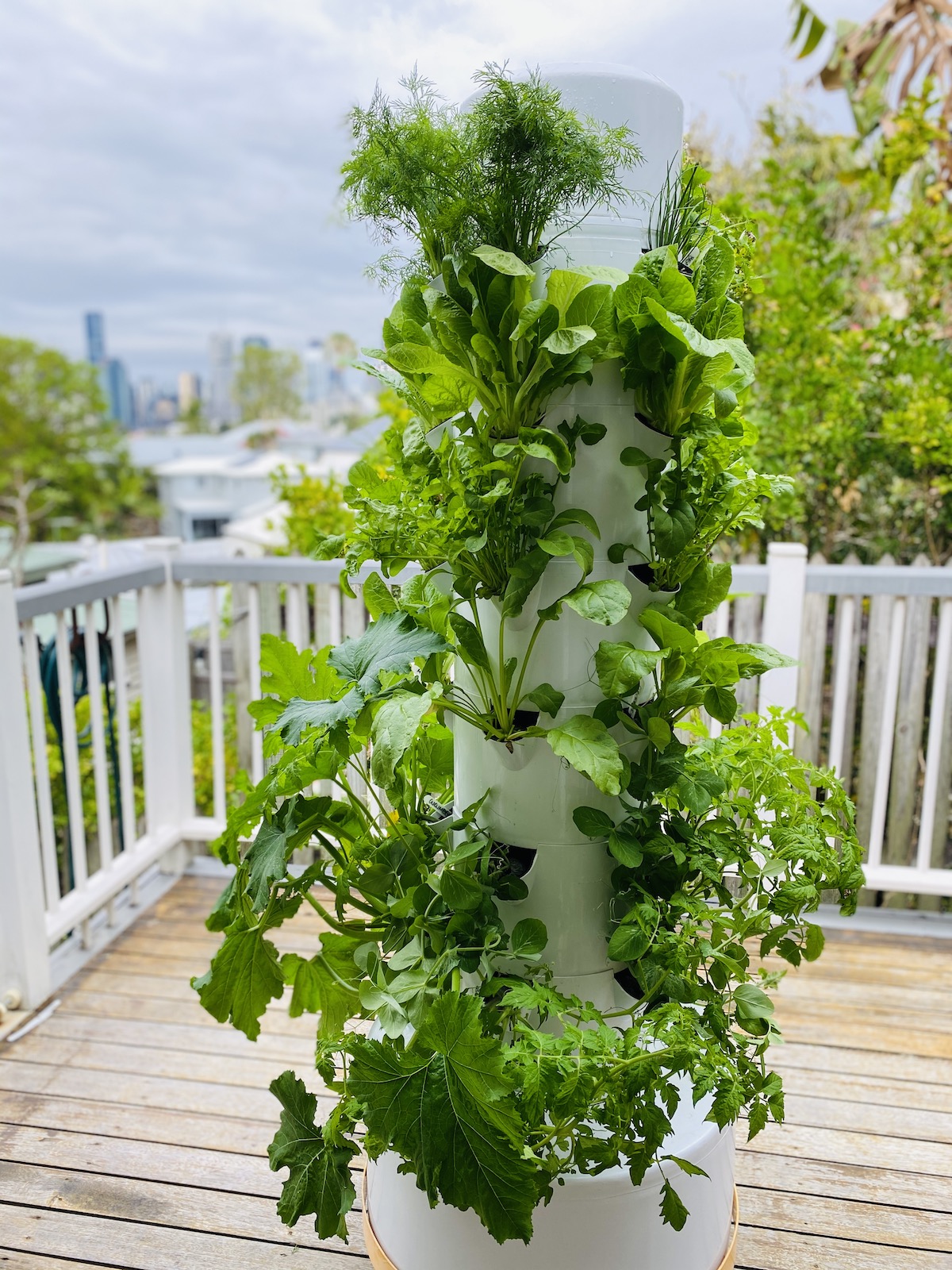 Fit Homegrown Produce Into Your Life, Anywhere
There's never been a more important time to live sustainably—whether you have an apartment balcony, courtyard or garden, Airgarden makes growing your own produce possible (and easy). With urban living on the rise, home-grown food may seem far-fetched but Airgarden uses innovative aeroponics technology developed by NASA, paired with a mobile, vertical design that allows you to grow up to 30 plants in less than one square metre. As you don't actually need a garden, Airgarden uses 95% less water and space, so there's no digging, weeding or constant watering required. (No weeding? We're sold.) Built with simplicity and compactness in mind, all you need is some sunlight, five minutes of TLC a day and your dreams of growing your own fruit and veg will be fulfilled. This is truly the ultimate solution to urban gardening, absolutely anywhere.
Grow More Produce, Easier, Faster
If you're anything like us, you're responsible for a lot of dead plants (even those 'impossible-to-kill' ones) which may have deterred you from getting on the homegrown produce bandwagon. Don't worry—you don't need any gardening experience or a green thumb to be successful, as the system has been designed to be grown absolutely anywhere, all year round. Airgarden boasts a three times higher success rate than traditional gardening and using NASA's aeroponic technology, you can grow three times more produce, three times faster. You might be feeling sceptical, so let's break the magic down for you: once you've set up your Airgarden, plant your seedlings into the thirty 'grow cups', transfer them to Airgarden and set aside less than five minutes daily to maintain water levels. The aeroponic system takes care of all their other needs and you will find most of your greens will be ready from garden-to-table in less than four weeks. This pillar of goodness makes homegrown produce possible for all of us, even those with a less-than-green thumb.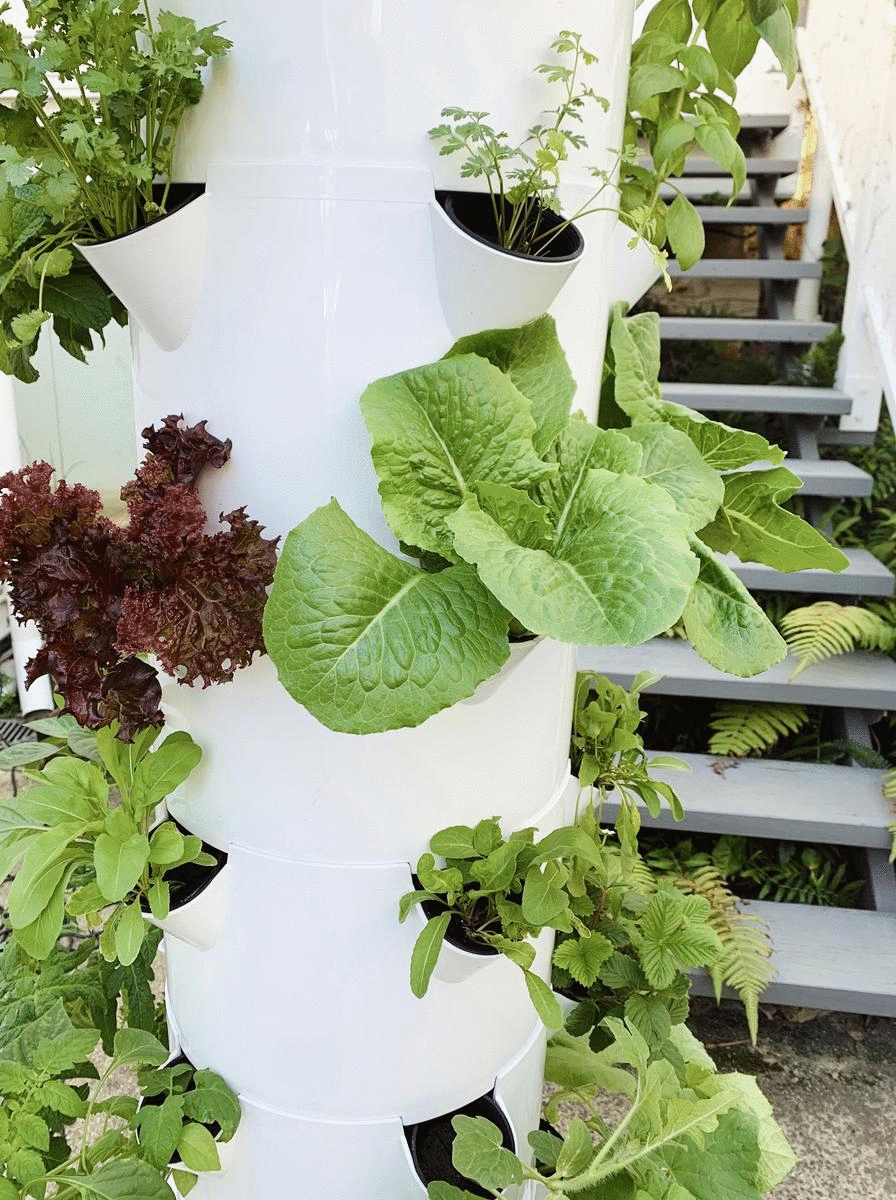 Save Big On Your Grocery Bill
Hands up if you're sick of paying exorbitant prices for fruit and veg which look like they've been sitting on the supermarket shelf for a few days too long. Yeah, we're over it too. Groceries are expensive and there's nothing worse than letting veggies wilt away in the fridge and wasting not only delicious produce but also your hard-earned coin. This is where Airgarden really hits it out of the park. The ground-breaking invention provides 80% of the fruit and veg of a weekly shop for a household of four, which effectively cuts your grocery bill in half. Let's put this into simple math. If you spend $30 or more per week on fruit and veg, the Airgarden will pay for itself within six months. Plant what you want, pick when you need and you'll be saving time, money and the planet. Let your produce—and your savings—flourish with minimal effort.
Nourish Your Body With Farm-To-Table Produce
If you're looking for ways to improve your health, focusing on what goes on your fork should be the first place you start. Clean eating is having its moment and we're here for it because the most important thing you have is your health. The Airgarden is 100% natural, meaning no harmful pesticides or herbicides, so you can rest easy knowing exactly what you're nourishing your body with—no nasties for you or the planet. We all know homegrown produce tastes better, so you should be getting your full veg intake, and with a higher nutritional value than store-bought produce, you're also ticking all the health boxes. You're not limited by your farm-to-table eating—you can grow over 150 types of nutritious fruits, vegetables, herbs and edible flowers—and better yet, you can expand your foodie horizons and grow unique varieties you simply can't find in the supermarket.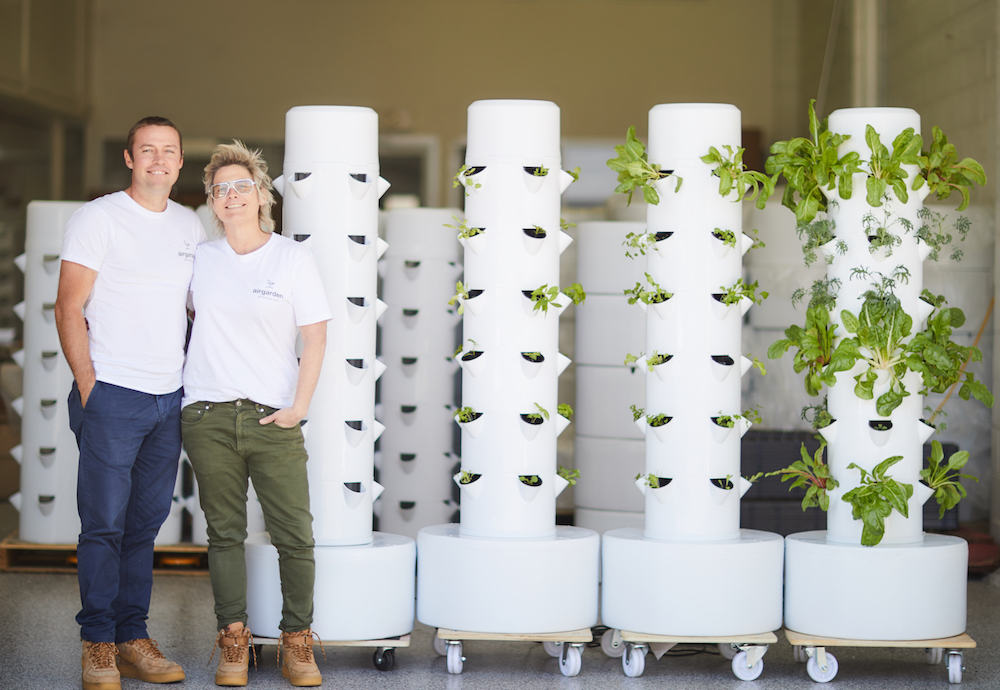 Go Green And Get Growing
There are plenty of ways to treat the planet better and it doesn't mean you need to massively overhaul your life. Level up your sustainability game with Airgarden, which uses 95% less water than traditional gardening and produces almost no carbon footprint, using only 11 cents of electricity per day. Your homegrown produce doesn't create any food mileage and by only picking what you need and letting produce regrow after harvesting, you're significantly reducing food waste by up to 90%. Put your money where your mouth is and use your coin for sustainable change—Airgarden partners with One Tree Planted, 1% For The Planet and I=Change, so when you buy an Airgarden, you get to choose which cause to contribute to. There's a myriad of ways to lighten your eco-footprint and growing your own garden-to-table produce is a huge leap forward, which is better for you and the planet.
Support A Homegrown Aussie Business
If there's one thing we love more than supporting sustainable businesses, it's supporting local businesses. There are immense benefits to supporting the little guys and shopping greener and locally, so you can rest easy knowing that Airgaden is proudly Australian made and owned, manufacturing in the sunny Gold Coast hinterland. The inspiring brother-sister creators set out to find a simple way to help others live more sustainably and their passion for making the planet a better place flows into every aspect of Airgarden. Boasting an impressive 100% success rate of customers still growing, the good peeps at Airgarden are truly rooting for you.
It's time to nurture your green thumb and reap the fruits of your labour. Check out Airgarden here and get ready to munch on homegrown, sustainable goodness.
Image credit: Airgarden