Joining the strong list of Indigenous-owned labels that are sparking conversations across the country and decolonising our wardrobes comes Athe Threads, a Torres Strait Islander clothing label out of Meanjin (Brisbane) that was created to share and celebrate Torres Strait Islander culture.
Fashion is an avenue for self-expression and bold statements, for political change, starting conversations and for celebrating the many facets of our identities. Importantly, fashion serves as a powerful opportunity to proudly celebrate and exhibit their stories and communities—often providing people with the autonomy to control the narrative and story in a society where they haven't always had the privilege of doing so.
After a successful first drop that consisted of earthy-toned hats, Athe Threads have just released a new drop—adding two vintage-inspired tees to their already popular collection.
Urban List spoke to Josh Fauid, a Porumalag man from Poruma Island in the Torres Strait and co-founder of Athe Threads to talk through the vision behind the brand, the importance of celebrating culture and the new additions to the range.
For this small family-run business, the journey is about much more than just clothes.
Why did you create Athe Threads?
My partner Marnie and I created Athe Threads as a way to celebrate Torres Strait Islander culture and to share knowledge and encourage rich and educational conversations. I wanted to move into the space to create my own business, and my passions for both my community and myself aligned perfectly with Athe Threads.
We saw a general lack of understanding and awareness of Torres Strait Islander culture and who we are as people, and specifically a lack of Torres Strait representation in the fashion space that we wanted to fill. We know the power and influence that fashion holds across many generations and spaces and felt this was a way to be able to provide entry-level education of Torres Strait Islander culture and a way for all people to engage with, and celebrate us.
In yumplatok (Torres Strait Islander creole), Athe translates to 'Grandfather', which ties in with the vintage-inspired theme of our clothing and accessories. Sharing language is a way of storytelling, and this label is a way for us to tell our story, just like our Grandfathers and Elders have done since time immemorial.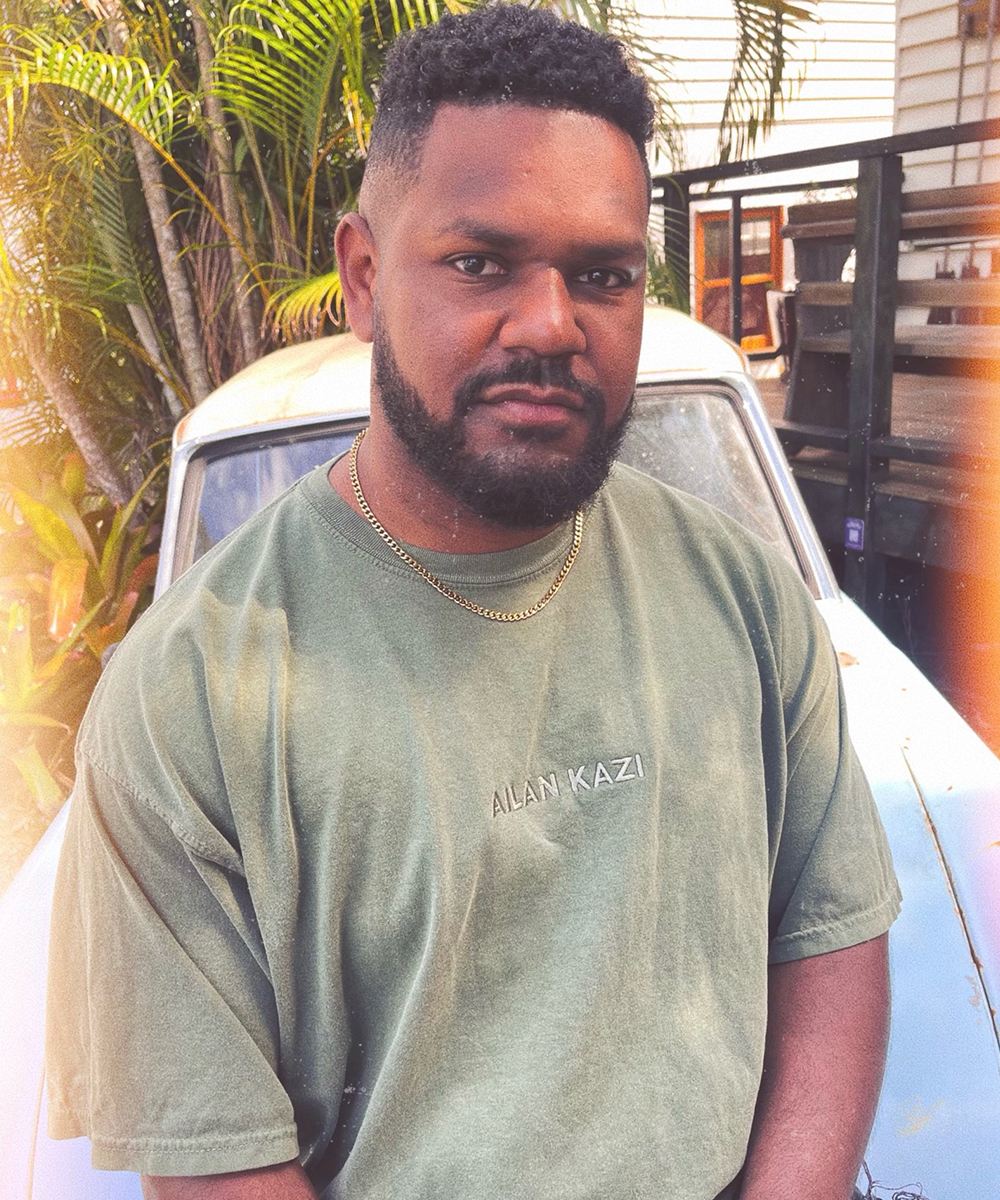 Language is a big part of your label. What role do you think language plays in celebrating and sharing culture?
I think that language scratches the surface and provides an entry-point or gateway for people to immerse themselves in culture. I believe that learning language is a way that people can embrace culture in a safe and easy way without appropriating or over-stepping.
Celebrating and sharing culture is important to me because I am very proud of who I am, and where and who I come from. I currently live in Brisbane far away from home, and at times I feel a sense of disconnection from my culture and people. So being able to share my culture and language with others, and share the journey with my family has allowed me to strengthen and maintain that special cultural connection.
What is your vision for Athe Threads?
I want to continue creating pieces that anyone can wear. The Athe Threads journey is all about bringing people together and encouraging a better understanding of Torres Strait Islander culture.
Athe Threads is more than just for Indigenous people. I'd love to see everyone embracing our range and taking the time to learn more about Torres Strait Islander culture, starting with language.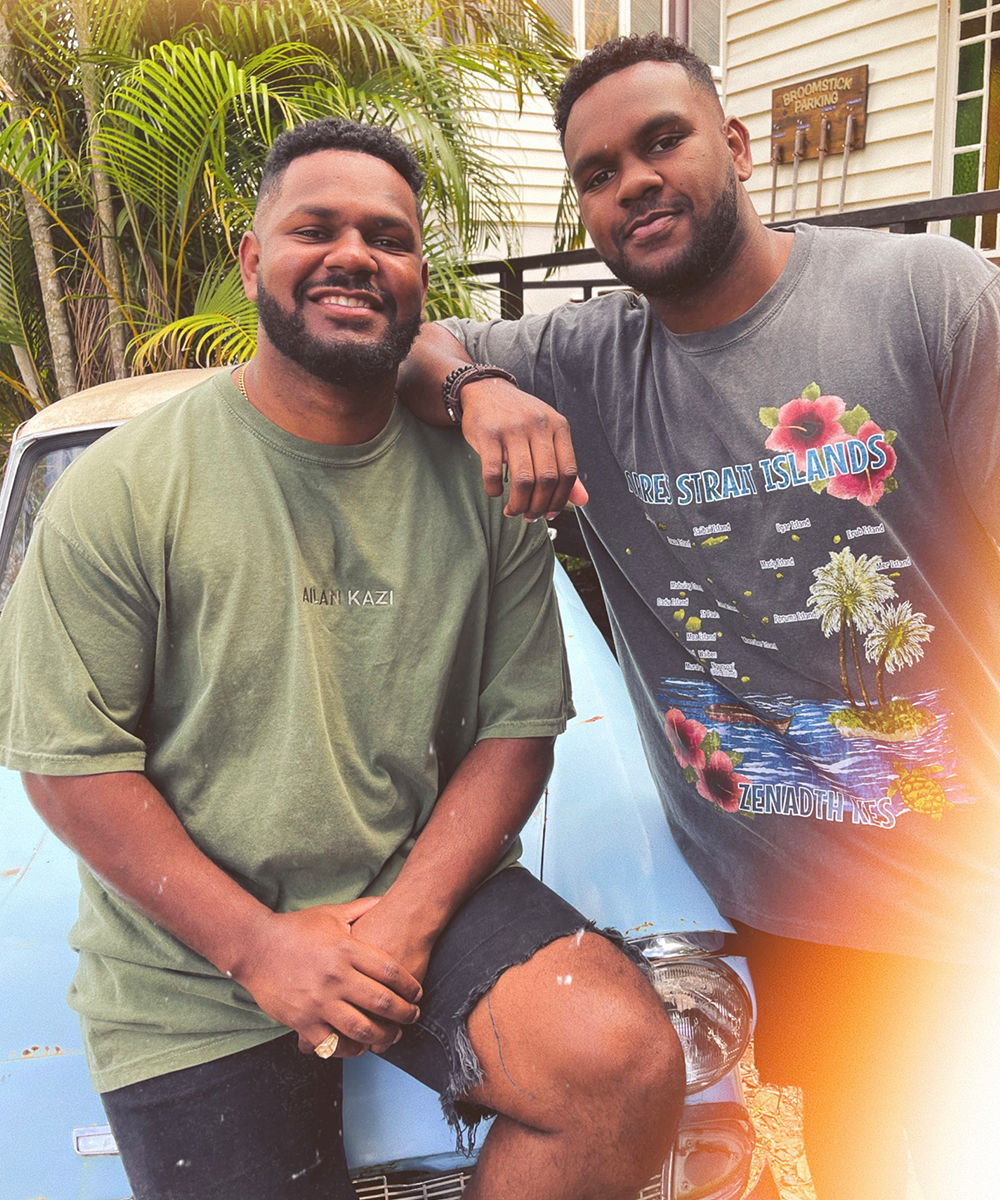 What have you learnt on the journey with Athe Threads so far?
The whole experience has been really humbling and inspiring and it has reminded me how supportive mob (Aboriginal and Torres Strait Islander people) are. It's hard to capture what I have learnt and how this experience has made me feel, especially when I have seen people out and about wearing the hats from our first drop.
When we first launched Athe Threads, the amount of people that shared our Instagram page was so overwhelming and the support truly reflects who we are as mob—we are caring, and community and family orientated who look out for each other, and I am so grateful for all the support up to this point.
To learn more about Athe Threads and view their products, visit their Instagram and Shopify account.
Image Credit: Athe Threads