It seems that the past two years have caused people to re-evaluate their work-life balance, and we can't think of any place more tranquil and fabulous to call home for a while than our beloved Bali.
With some exciting developments around extended working visas in the mix, we've researched all you need to know about applying, finding the perfect modern coworking spaces as well as a bunch of useful resources to help you on your way to work and play in paradise.
For information on Bali's reopening to international tourists, head here.
For more on things to do in Bali, head here.
Now, read on for everything to know about Bali's working visas.
Bali Working Visas
To do any sort of work in Bali, the Indonesian Government currently requires a working visa permit that allows you not only residency for twelve months, but also the ability to come and go even when restrictions apply. To begin the paperwork trail, you'll need to be able to submit insurance documents, bank statements and previous employee information as well as some other standard identification and if successful, you'll be looking at spending around $1800 AUD for your one year visa which you can reapply for after 11 months of 'good citizenship'.
These visas are now known as IMTA, previously known as IKTA.
Digital Nomad Visa Bali
Okay, so you've heard a thing or two about Bali's famed Digital Nomad visas—let us explain.
In terms of what's been making headlines of late, you'll find a lot of people talking about how the Indonesian Government has freshly announced a Digital Nomad visa that allows remote workers to work in Bali, completely tax-free for up to six months.
We can confirm that this is true however, we will point out that these parameters will fall under an existing B211A visa and applies to online workers.
Now, this visa is not to be confused with another Digital Nomad visa which is currently in the works and being proposed under a five-year period.
Standby for more information on eligibility criteria and which countries will be able to apply for the visa.
The Best Bali Coworking Spaces
Outpost
Ubud, Canggu And Penestanan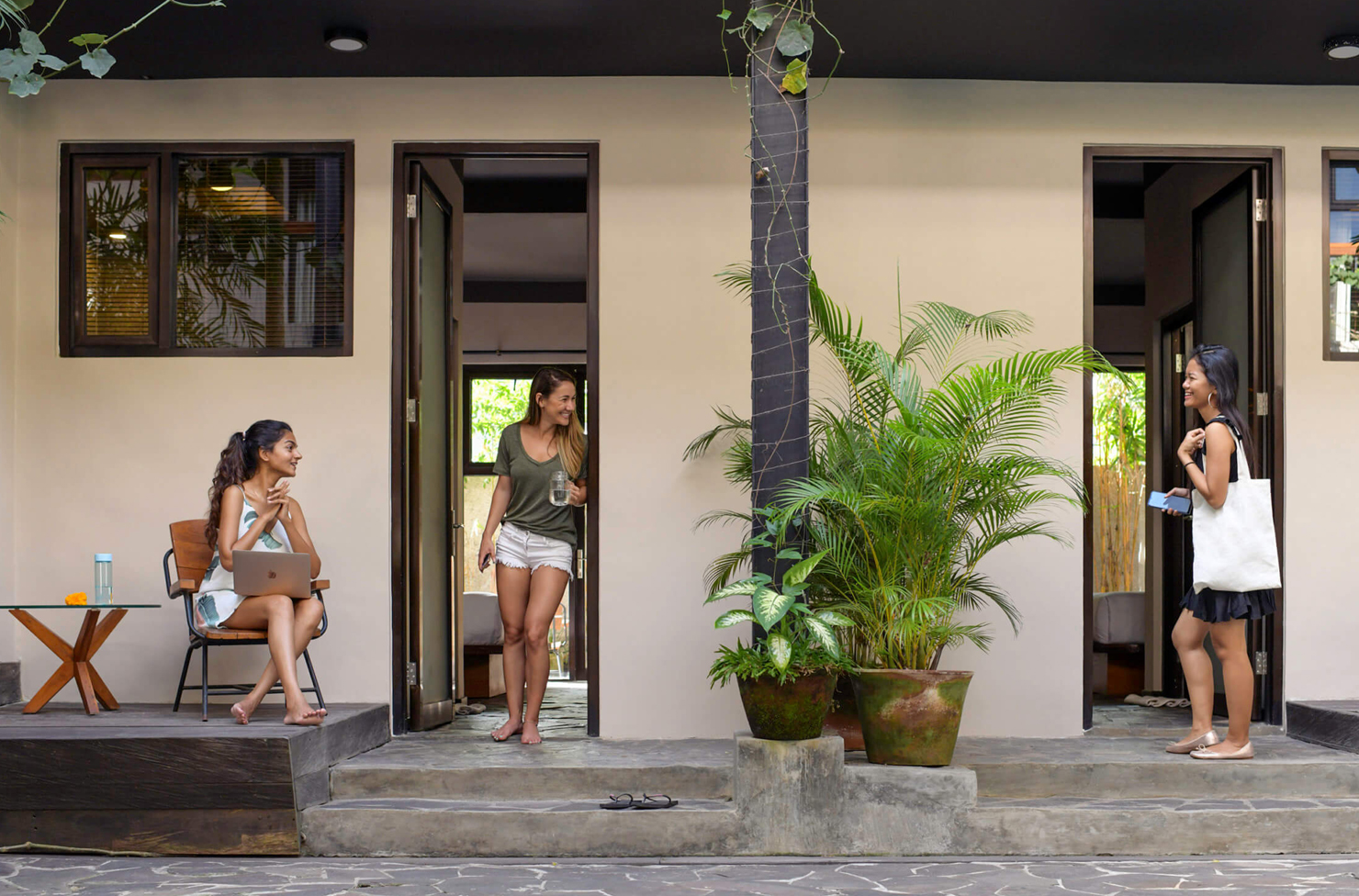 These leafy eco-friendly coworking spaces around Bali highlight the importance of mindfulness in restoring the equilibrium between hustling and harmony within our busy everyday lives. With a range of private closed door spaces and more open airey areas for creatives and small businesses alike as well as co-living options for those wanting to combine all lifestyle elements and some funky team retreat offerings, you'll love spending your lunch out in the luscious green surrounds doing some yoga or eating from some the best local warungs around the streets.
Livit
Sanur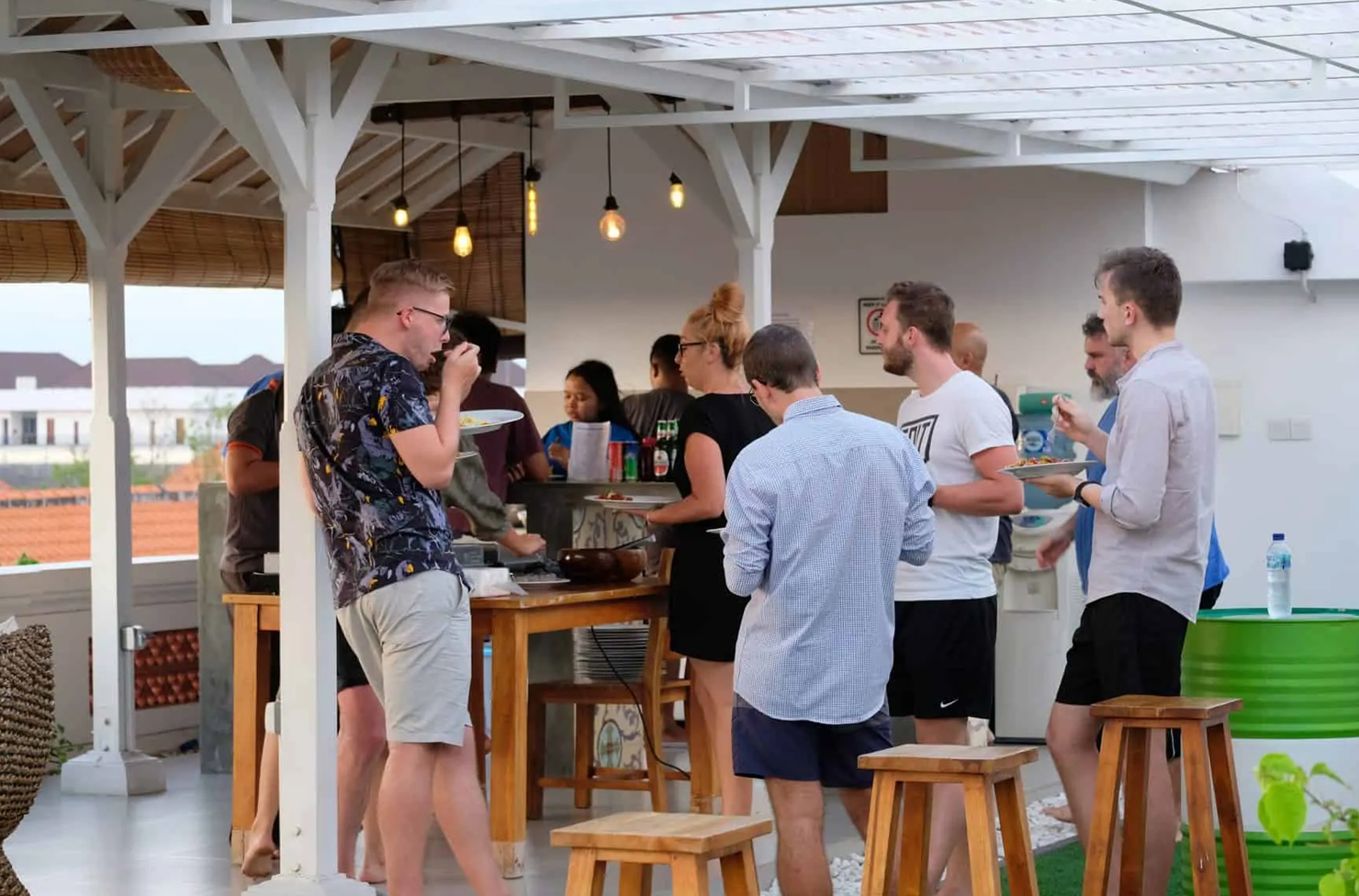 We've been falling in love with Sanur all over again with its endless list of new restaurant and bar openings, and so Livit feels like the ultimate work spot to get things done! Livit believe that work should be fun, inspiring, collaborative and meaningful, and works with local businesses and sustainability experts to curate the most memorable experience possible. Between their 360 degree views of the ocean from their rooftop to their bean bag and hammock hang outs and fresh farm to table cafe, you'll never want to leave work early again.
Dojo Bali
Canggu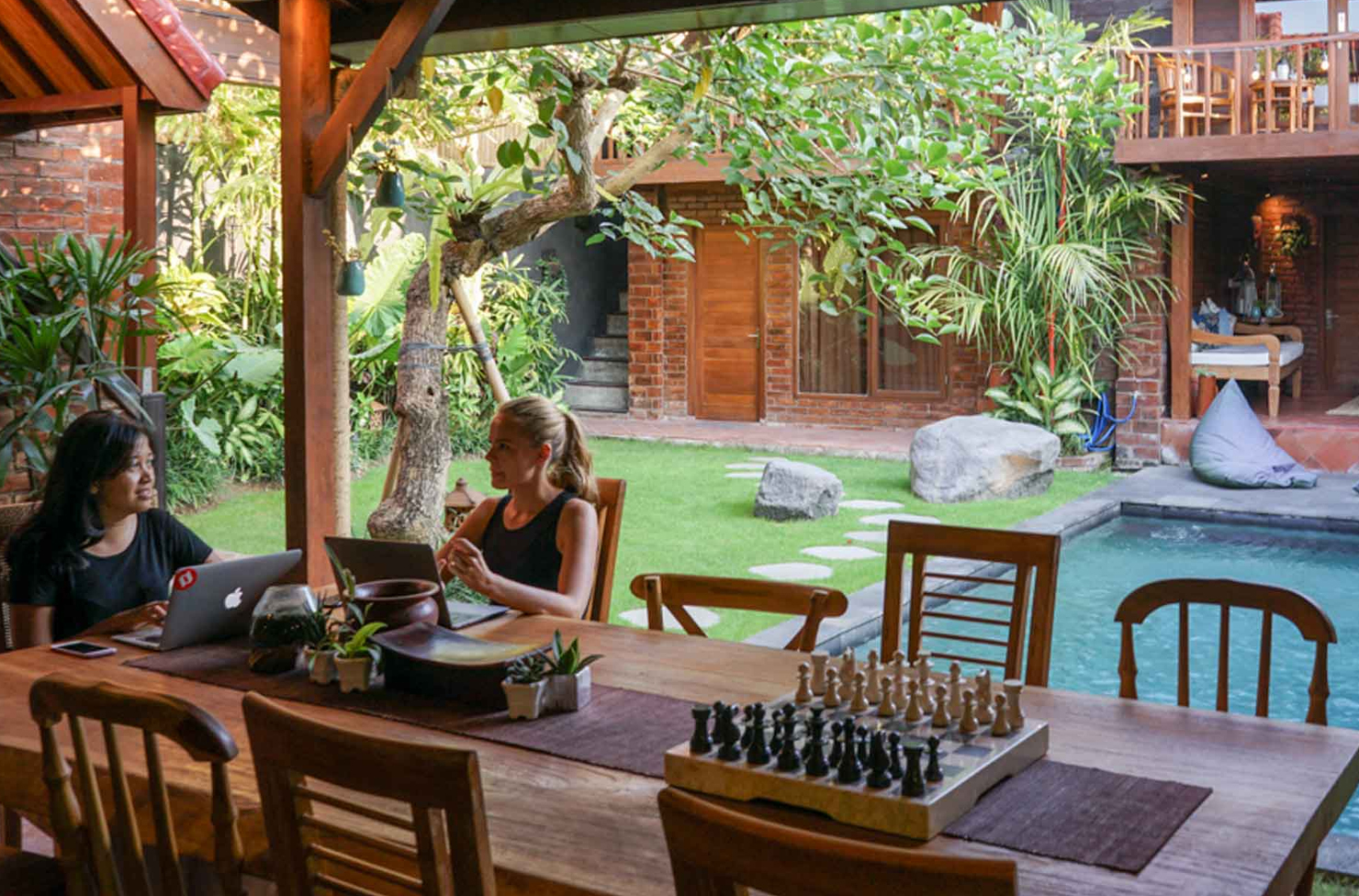 Celebrated as the very first coworking space in Bali, Dojo is set a mere one minute stroll from gorgeous Echo Beach, and has a clear vision of creating a thriving, environmentally-conscious community of expats and locals alike. Their trendy open two-storey design allows for plenty of sunlight to peep through the luscious tropical garden setting, looking out to their breezy decked pool space and smoothie shack offering up some of Canggu's best bright fruity acai bowls from Nalu. Very instagrammable too.
Bali Bustle
Kuta/Legian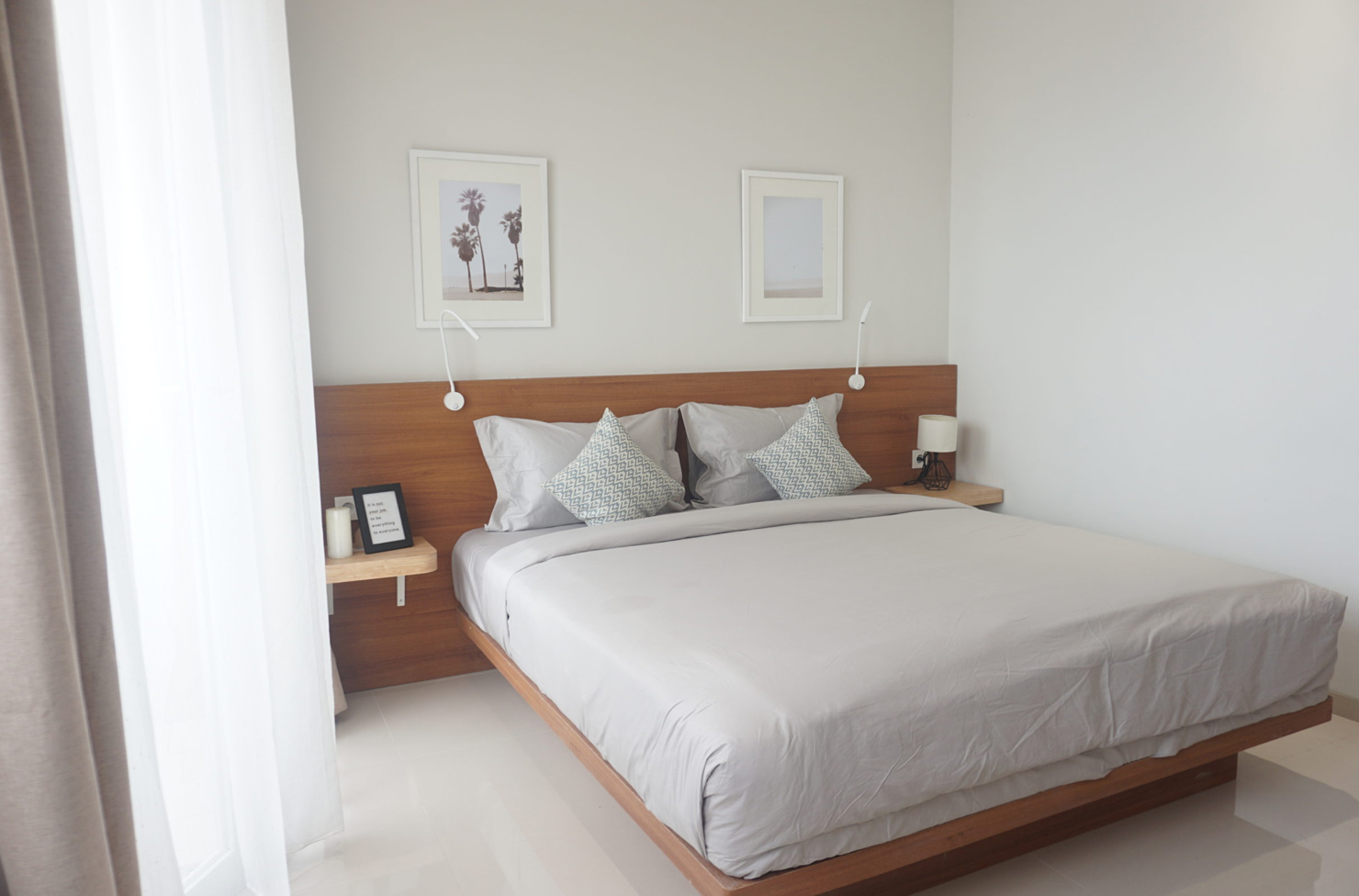 A rooftop garden, splash pool and gym at work? Sign us up. Simple interiors, cosy touches and an adorable photo wall of all the adventurers who have passed through feel incredibly homely and make Bali Bustle an ideal spot to log on and tick off that to-do list. Conveniently located smack bang in the middle of everything you could ever need, this place is great for meeting up with clients flying in and new friends checking out.
Biliq
Seminyak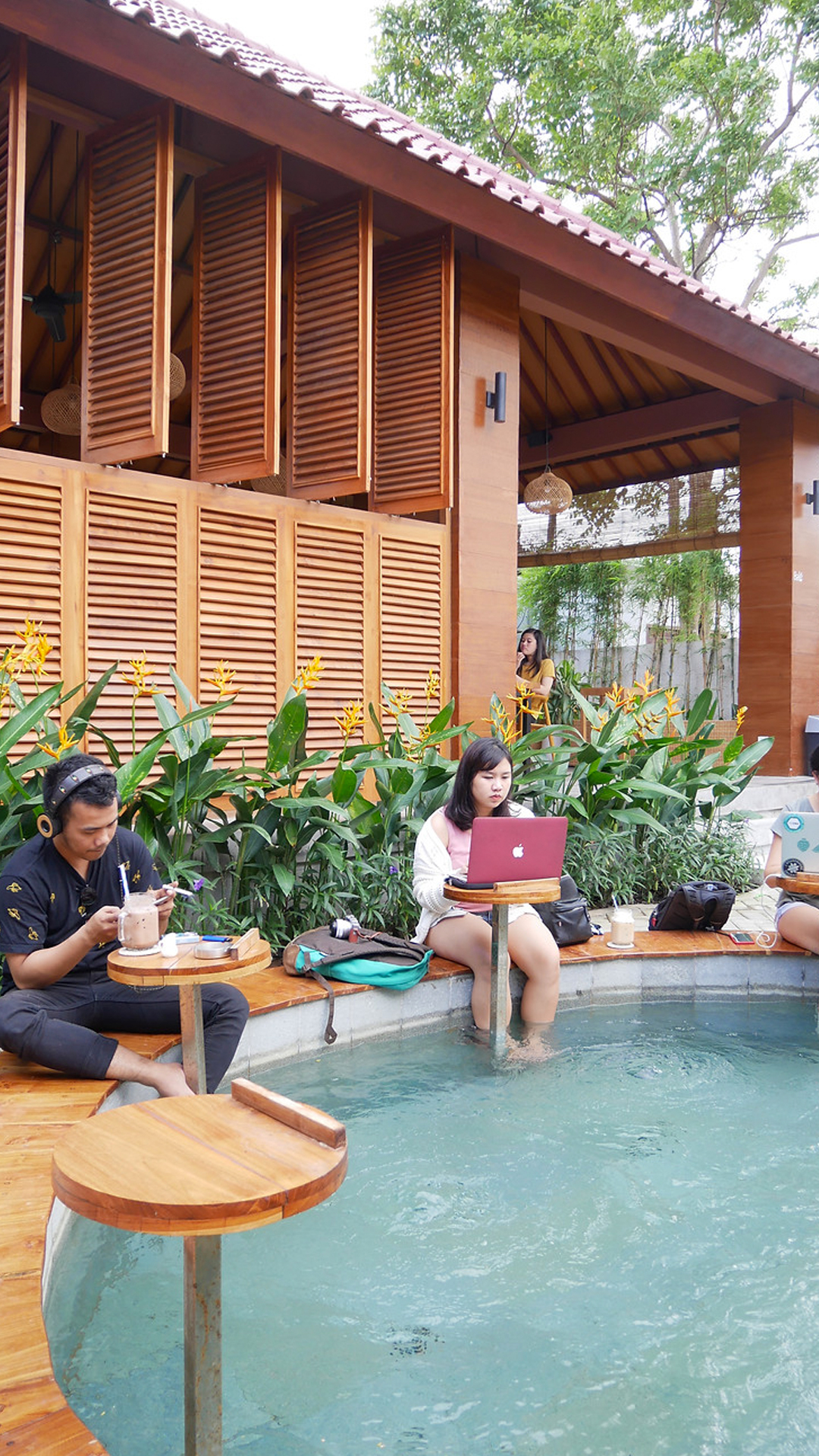 A work space with a dipping pool to hop into whenever the sunshine gets too much? Sign us up please. The brilliant team at Biliq have spared no expense in their attention to detail ensuring that the need of every worker whether temporary or long term is surpassed, with thoughtful details around ergonomic furniture, outdoor lounging areas, free snacks and even a 'nap room' for when you need to close those eyes for a new burst of creativity to spark. Set amongst the beating heart of the city, this retreat is perfect for those busy bees who love to be right in the action.
Genesis Creative Center
Canggu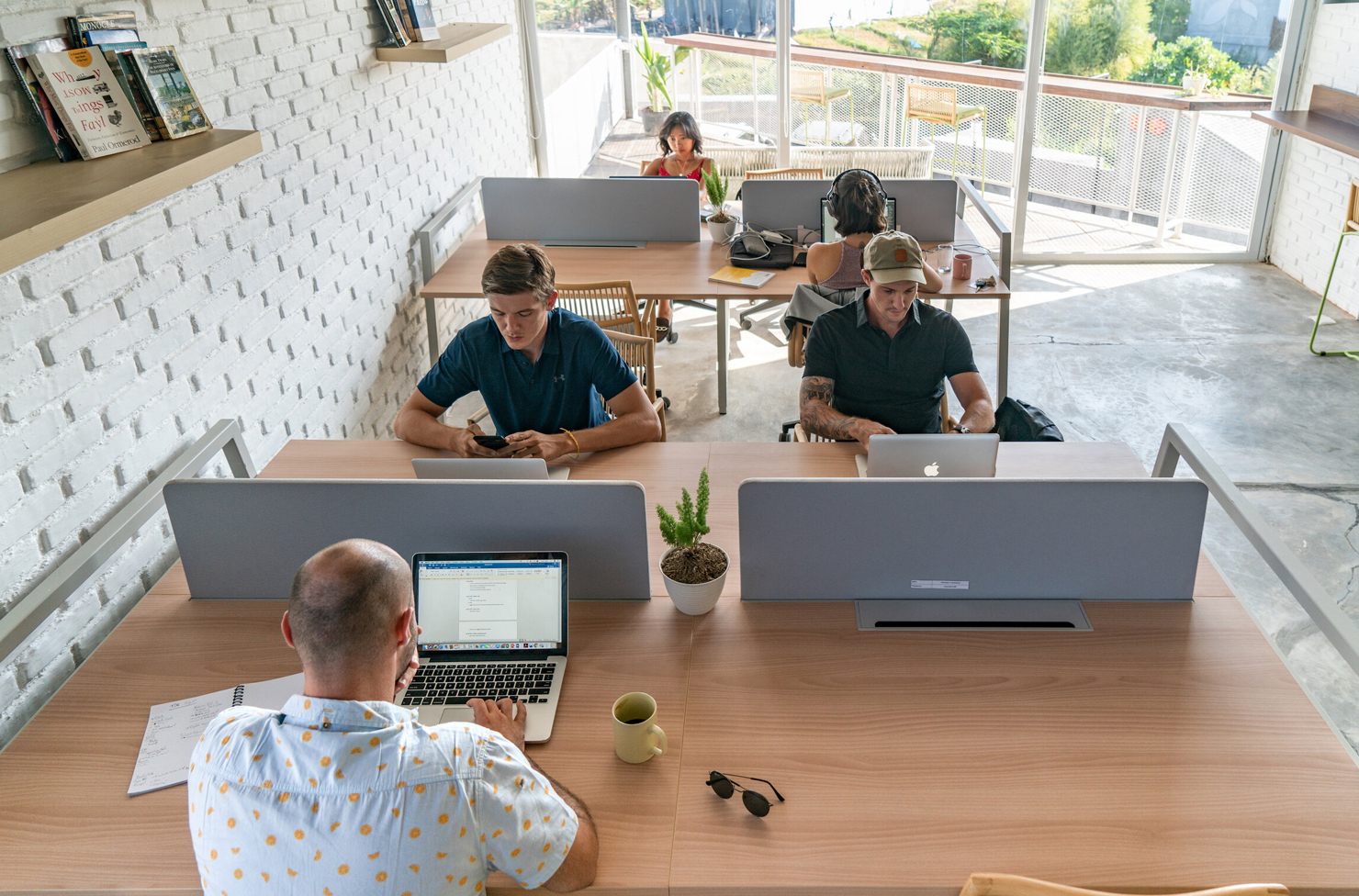 The gang at Genesis Creative Center focus on targeting talented photographers, artists, musicians, fashion designers, film makers and other wildly creative people with a range of high quality resource-filled studios ready to help forge new collaboration and creation. And with stellar views of the azure water through the windows, you'll have plenty of inspiration to prompt your new designs through their bright open floor to ceiling windows.
The Best Resources For Digital Nomads In Bali
Bali Expats
Facebook
With over 63,000 members and 10+ years of conversations and questions, Bali Expats makes it simple to search for all the queries and unknowns you may have been worrying about. As the name states, the group is jam packed with expats who have made the move to Bali meaning that you're asking experts who have been in your traveling shoes before themselves.
Traveling Hawks
YouTube
Joose was mad enough to move to Bali in the height of the pandemic at the start of 2021 and has dedicated his days ever since creating a bunch of incredibly informative videos on his channel Traveling Hawks showcasing the gloriousness of the island. With endless hints and tips around working and living in Bali, you'll feel like a local in no time.
Digital Nomads Bali
Facebook
Another fabulous group full of entrepreneurs and freelancers who have made the jump into Bali life. The group posts heaps of great updates around upcoming events, seminars, workshops as well as a bunch of coworking tips and networking content to get you building connections to better your business.
Chris The Freelancer
YouTube
Chris The Freelancer has lived all over the planet, living sustainably and documenting his work around the Digital Nomad movement and the Future of Work inevitably leading him to creating his much-loved channel full of interviews, tutorials and vlogs exploring coworking spaces and ways to be the best possible worker in the wild.
Zoey In Bali
YouTube
If you're trying to imagine what daily life would like in your new Canggu pad, Zoey In Bali's channel is perfect as she gives everyday insights into her own life, the cost of living, the importance of culture and how she's managed to navigate her way as a digital nomad throughout the pandemic still managing to build a thriving business solo. WIth gorgeous scenery and plenty of helpful info, you'll love following Zoey on her journey through paradise.
Looking for accomodation? We've got the best Airbnbs in Bali right here.
Image credit: Peggy Anke