If there is one movie the world is collectively keen to see in 2023, it's absolutely Greta Gerwig's Barbie film.
While the breadcrumbing of details has been hard to swallow (just give us the plot damn it!), who are we to say no to a few paparazzi shots of Ryan Gosling roller skating down Venice beach, posters of Margot Robbie kicking back in a neon pink convertable or a teaser trailer that parodies 2001: A Space Odyssey?
The good news is, as of recent, we have secured yet another teaser trailer so you can feast your eyes on the delicious live-action trailer for Barbie 2023, brought to you by Mattel and Warner Bros Pictures, right here:
If that doesn't channel some serious "Ken-ergy"—we don't know what will.
But while we wait for the official trailer to drop, it would be remiss of us to disregard the fact that Barbie is obviously in good hands, thanks to the smarts of Greta Gerwig. The American actress, writer and Academy Award-nominated director made her directorial debut back in 2017 with the critically acclaimed Ladybird which starred the likes of Saoirse Ronan and Timothée Chalamet. She later went on to direct the film adaptation of Little Women in 2019, based on the classic novel of the same name by Louisa May Alcott. In true Gerwig form, the film recieved six Academy Award nominations.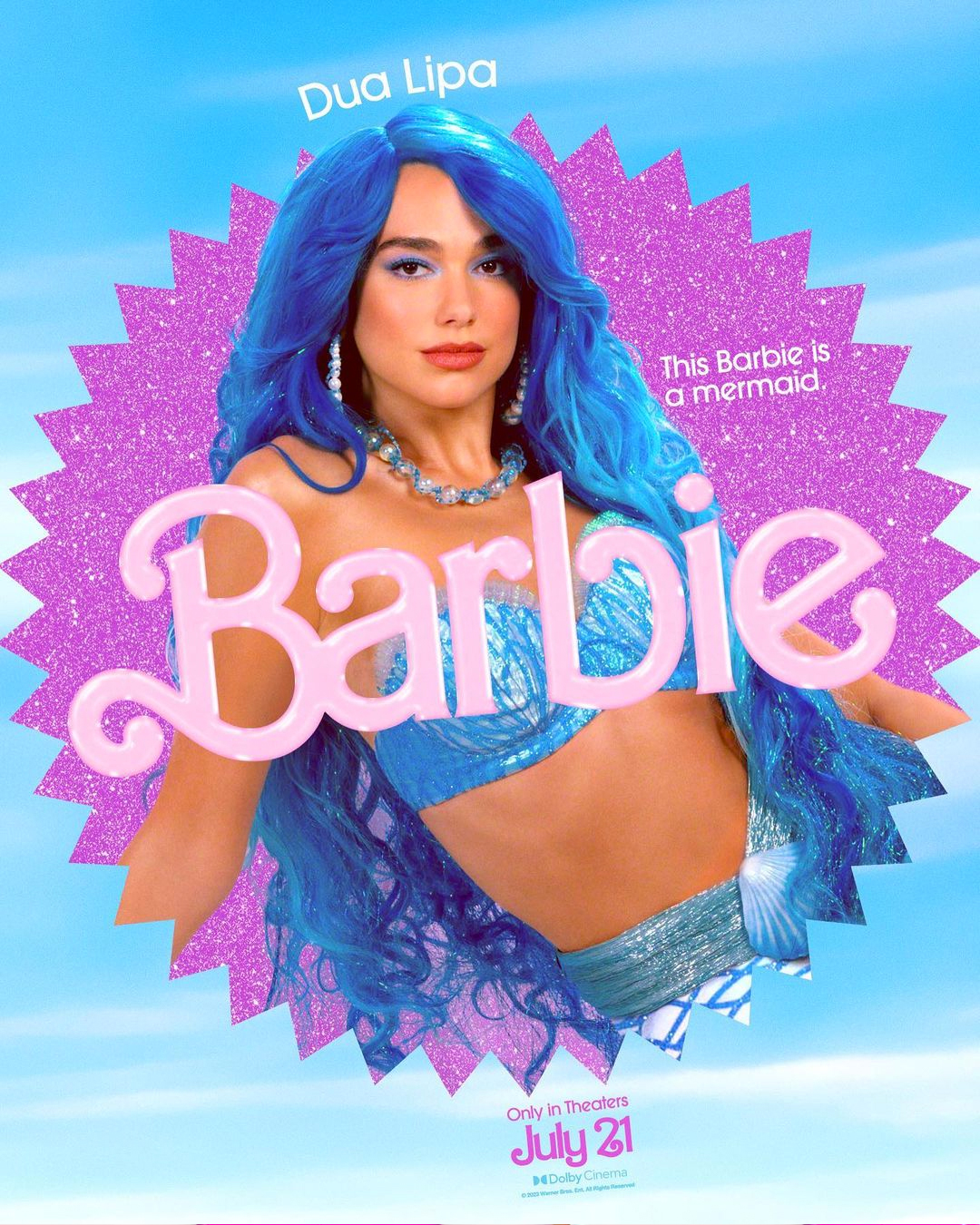 So, if Gerwig's previous flicks are anything to go by, we know Barbie is set to become a cultural phenomenon (and our bodies are more than ready for it). Her directing style is deeply characterised by her stellar exploration of complex female characters and relationships, often sprinkled with humour and sensitivity which has given light to a slew of brilliant and nuanced performances—particularly Saoirse Ronan and Laurie Metcalfe, as mother and daughter, in Ladybird.
On top of this, Gerwig has a knack for creating some serious chemistry on set, if you've ever seen BTS footage of Little Women—you'll know what we mean. This book to screen adaptation was also widely praised for its fresh perspective and contemporary relevance while still remaining faithful to the original source material, so we know Gerwig's take on Barbie will do no less.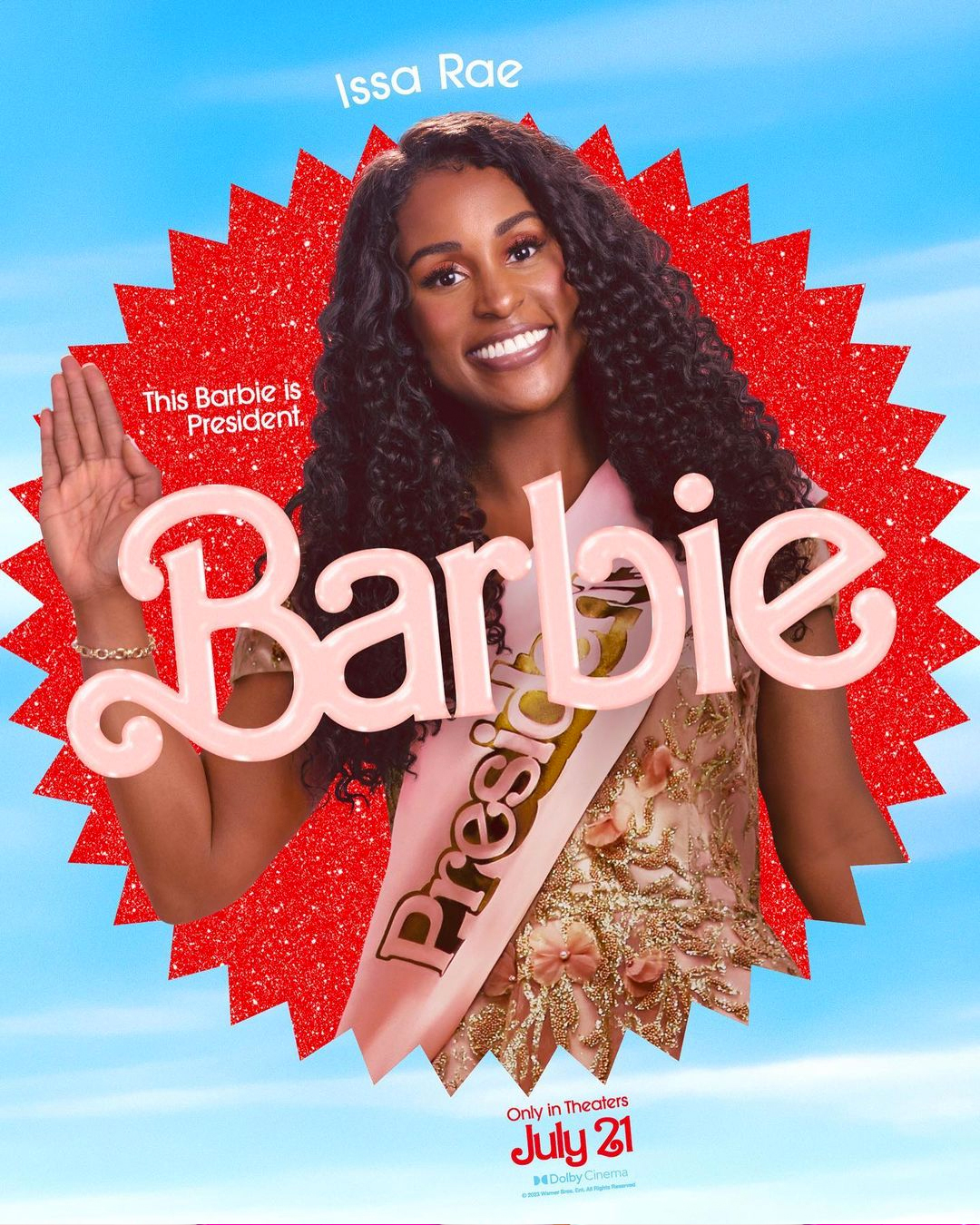 Now, in terms of what direction Gerwig's Barbie movie will head, we know that Barbie (Margot Robbie), gets expelled from Barbieland and subsequently sets off to find true happiness in the real world. Judging from the teaser, Barbie will be a technicolour fever dream filled with an old school rock surf psychedelia soundtrack (excuse us while we dive into Spotify and play Fun, Fun, Fun by the Beach Boys on repeat), not to mention, a stellar ensemble cast that we absolutely did not see coming.
As well as starring Margot Robbie and Ryan Gosling, the cast of Barbie 2023 features Emma Mackey (oh yes, from Sex Education), Will Ferrel, Simu Liu, Michael Cera, America Ferrera, Kate Mickinnon, Issa Rae, Hary Nef, Emerald Fennell, Ncuti Gatwa, Alexandra Shipp, Rhea Perlman, Nicola Coughlan, Helen Mirren and Dua Lipa (she'll be taking on the roll of Mermaid Barbie, obviously).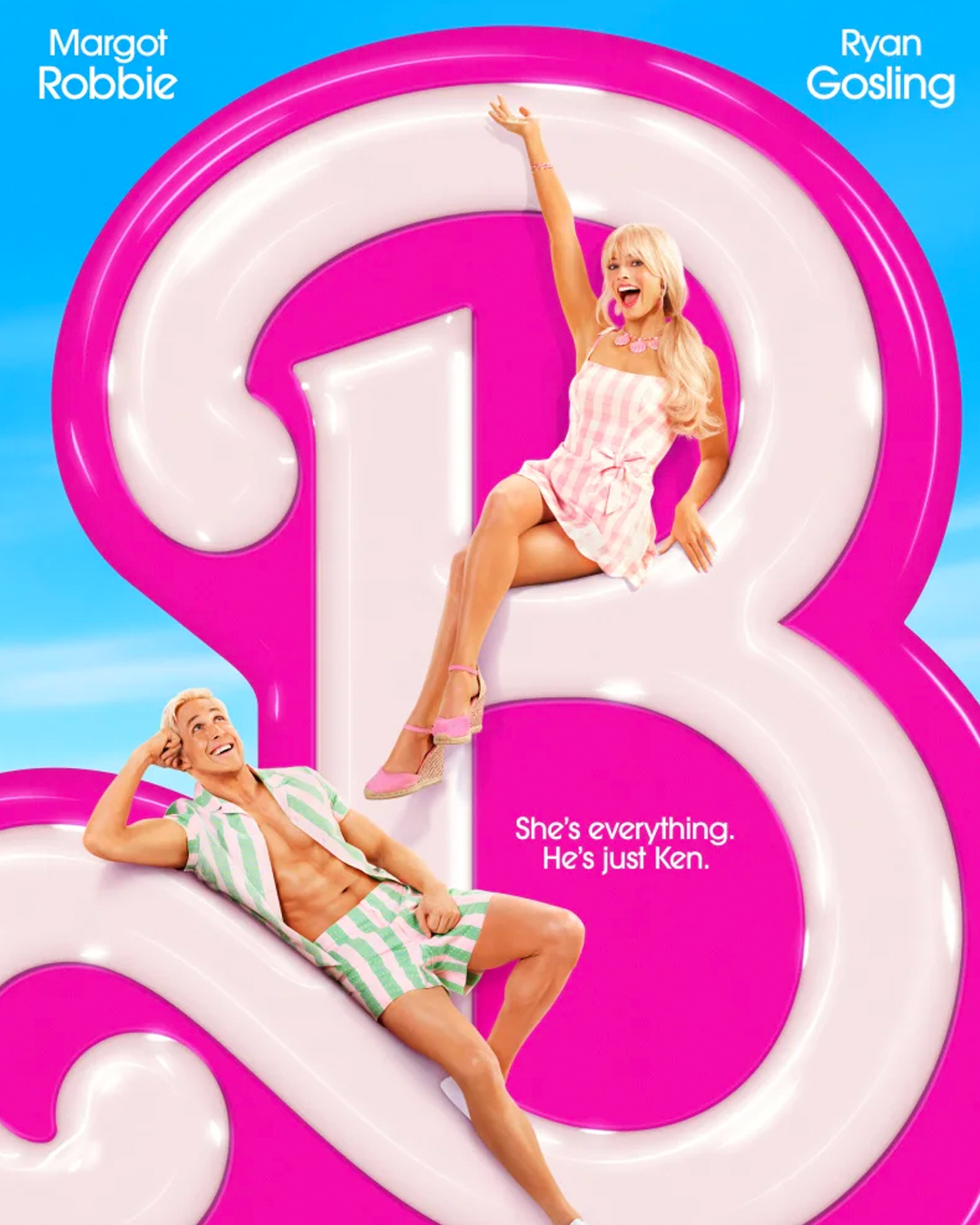 We've also got to shout out the epic Barbie tagline, which is pure marketing gold—"She's everything, he's just a Ken". Give it to us on a T-shirt and we'll die happy.
For our Australian and New Zealand folk, you can expect Barbie 2023 to land in theatres on July 20, 2023.
Love entertainment? Read on for the best movies on Netflix.
Image credit: Warner Bros.