The season for sun-drenched sessions is in full-swing. Whether you've planned a romantic picnic with your special someone or an arvo backyard session with your roommates, you're going to want to make sure your tipple of choice is a stand-out serve.
We recently got our hands on the Bombay Bramble, a bold gin naturally flavoured with berries, set to have the nation falling in love at first sip this season.
Taking the guesswork out of your spring serves, you don't have to be a mixologist to create a refreshing cocktail at home. We've done the hard work and tried and tested three recipes that are sure to satisfy.
Bombay Bramble Spritz
For a creative twist on the iconic traditional serve, the Bombay Bramble Spritz is sure to impress.
Ingredients
30ml Bombay Bramble
10ml St Germain Elderflower Liqueur
20ml Fresh lemon juice
70ml Capi grapefruit soda
10ml Agave syrup
Pinch of sea salt
Mint sprigs and grapefruit wedge to garnish
Method
Add all ingredients except the soda into a cocktail shaker. Shake well before straining into a wine glass and fill with ice.
Top with soda and finish with mint sprig and grapefruit wedge to garnish.
Tip: a good garnish makes all the difference and can add subtle influences to a tipple, so be sure to go all-out with the final touches.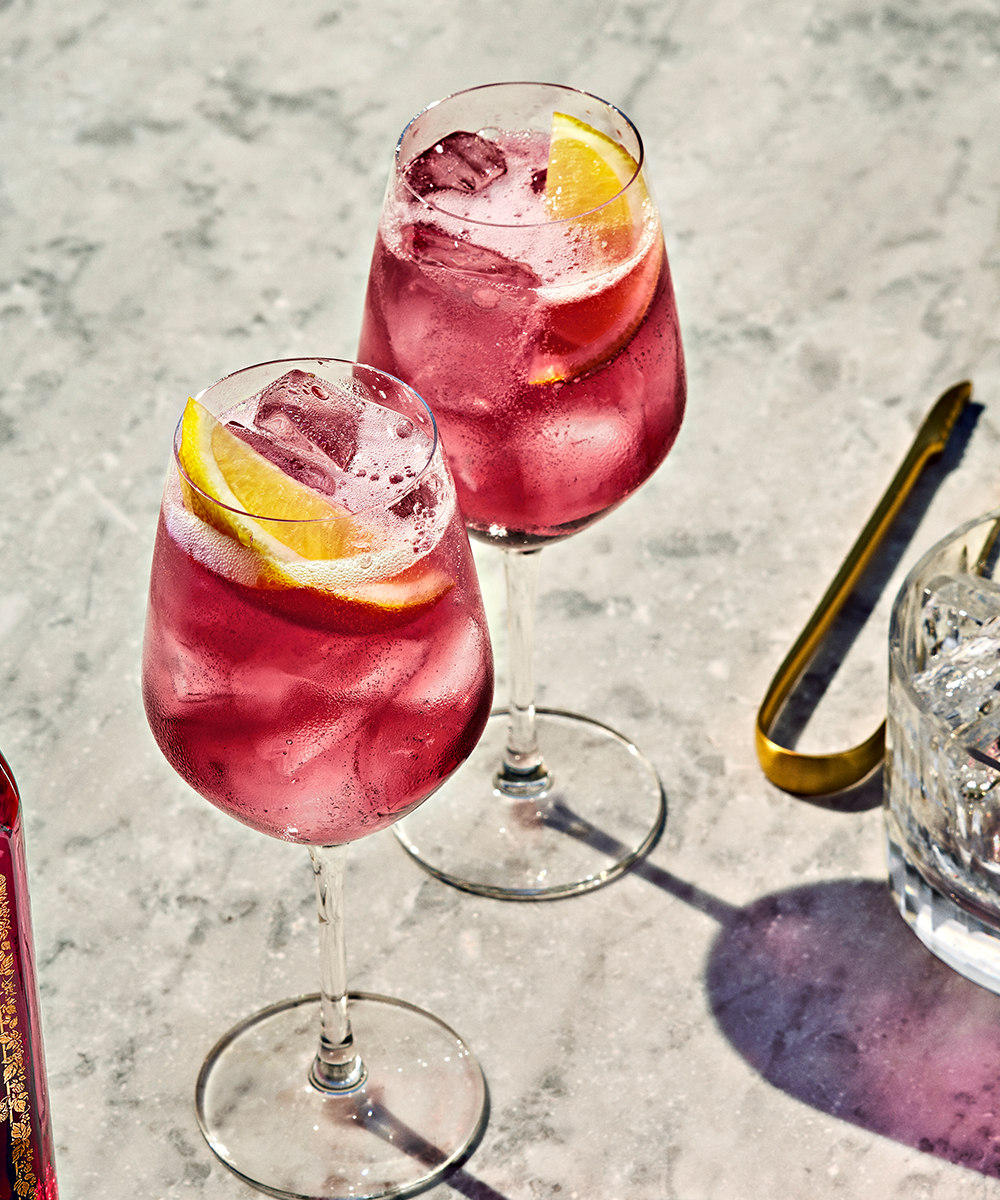 Clover Club
A swoon-worthy sip for your next date night, the Clover Club is the perfect wingman to keep vibes high and the romantic feels flowing. Impress with your mixologist skills with this easy cocktail creation, sure to hit the sweet spot.
Ingredients
60ml Bombay Bramble
30ml Fresh lemon juice
20ml Sugar syrup
1/2 Egg white
Raspberries and blackberries to garnish
Method
Add all ingredients to a cocktail shaker and first shake without ice. This makes the egg white fluffy.
Open the tin, add ice and shake hard until the shaker is frosted on the outside. Fine strain into a chilled coupette.
To finish, garnish with a skewer of fresh berries.
Tip: if you don't have a shaker at home, a spill-proof coffee mug or jam jar and lid works perfectly.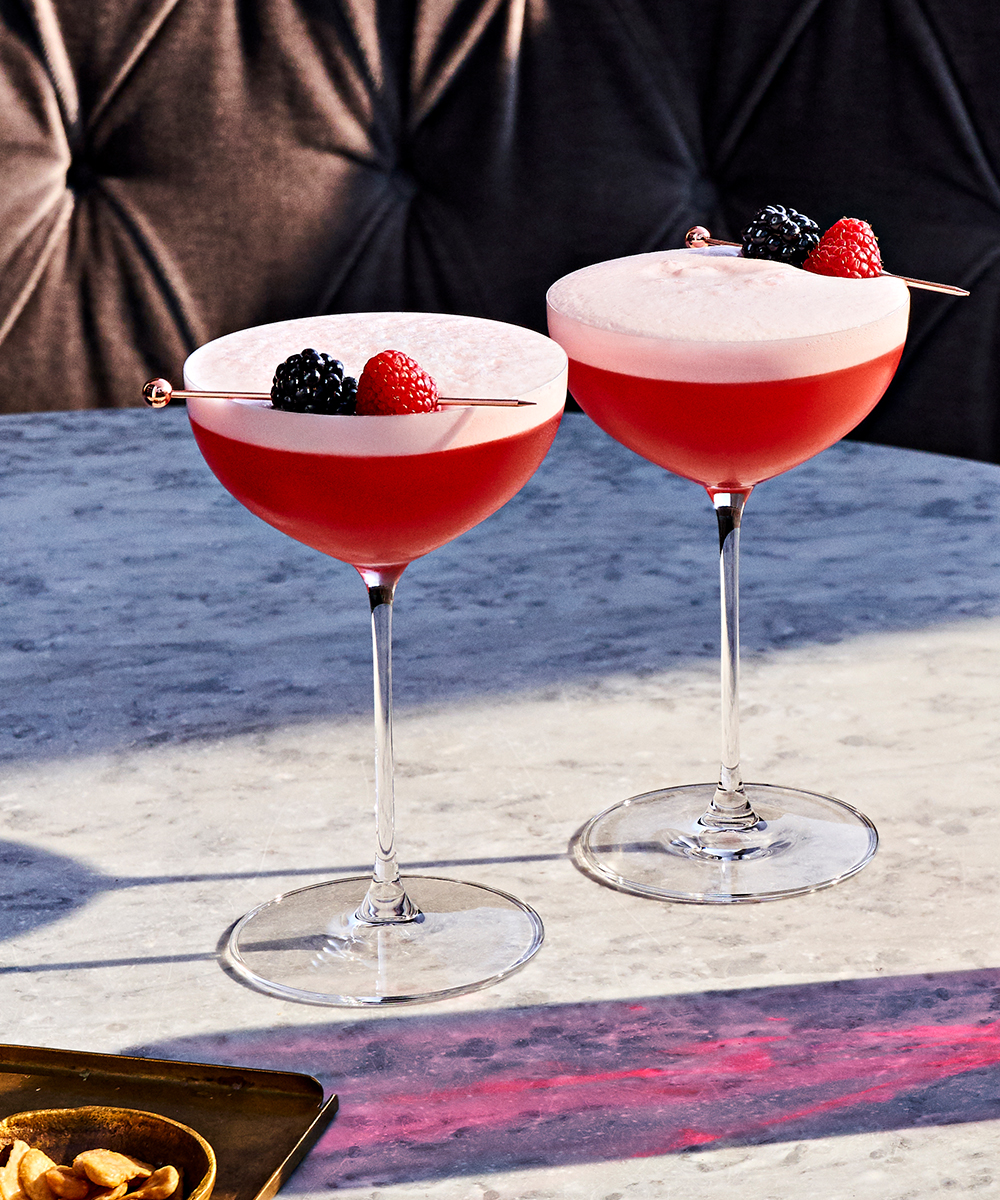 Bombay Bramble
If you're short on time and looking for a quick, easy but equally delicious serve, The Bombay Bramble cocktail is an easy hack to make even the time-poor look like a pro.
Ingredients
60ml Bombay Bramble
30ml Fresh lemon juice
2tsp Caster sugar
Lemon wedge
Blackberry
Method
Add lemon and juice and sugar to your cocktail shaker and stir to dissolve.
Add Bombay Bramble and fill with ice.
Shake until frosted on the outside.
Strain into a tumbler over ice and garnish with a lemon slice and blackberry. It's that easy!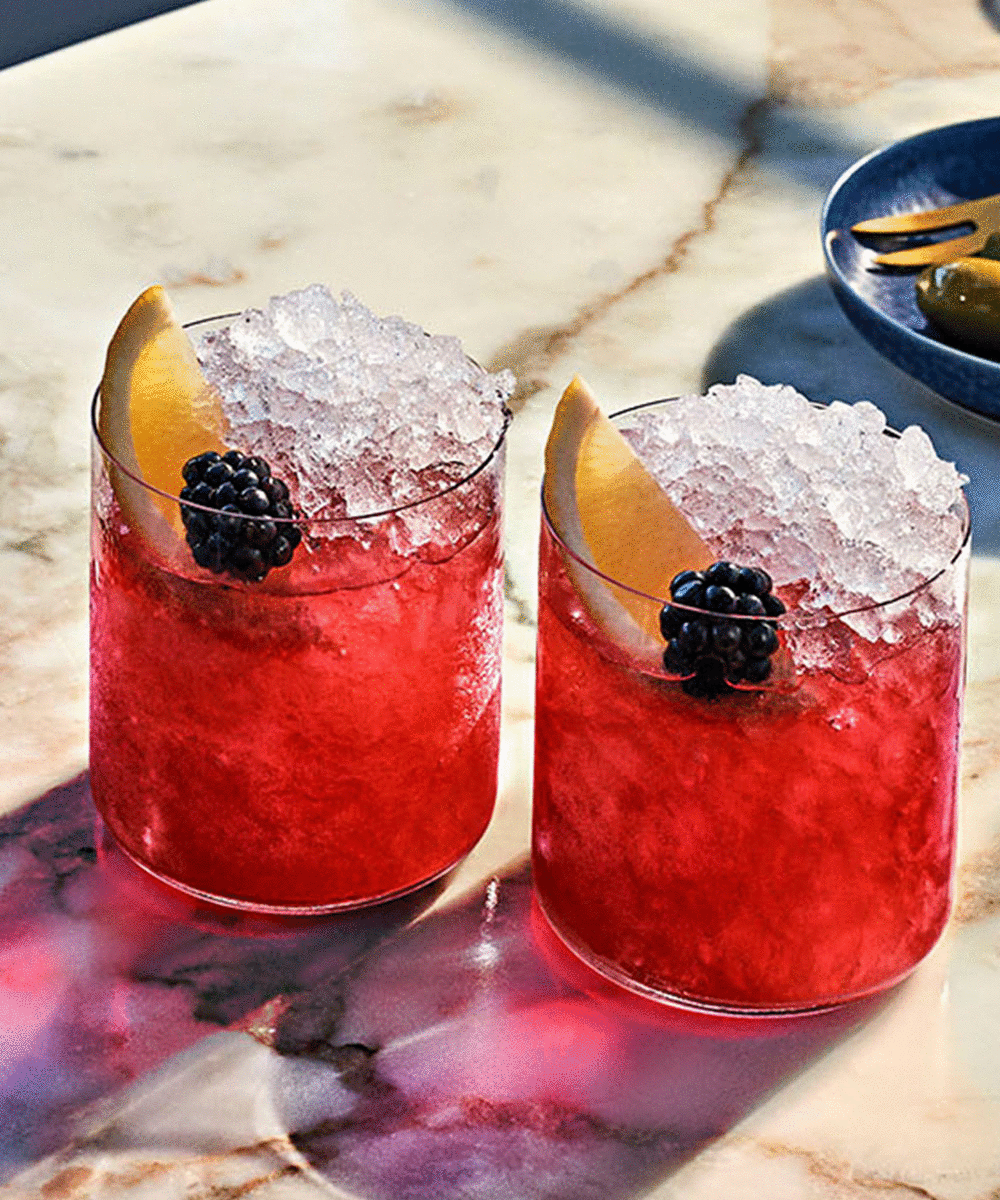 Ready to stir up these sophisticated serves? With the natural flavour of freshly harvested blackberries and raspberries, elevate your next occasion with the Bombay Bramble. Pick up your bottle here.
Editor's note: This article is sponsored by Bombay and proudly endorsed by Urban List. To find out more about who we work with and why read our editorial policy here.
Image Credit: Supplied
Design Credit: Dom Lonsdale