Don't get us wrong, we love a Netflix binge and have absolutely smashed through the latest drop of shows on Stan, but when we want to give our peepers a break from the screen and flex our brain muscles just a little, we're turning to the humble puzzle. Hours of fun and delivering a real sense of achievement, puzzles aren't just for kids or your gran.
From beautiful landscapes of places we'd rather be, to actual works of art, we've rounded up 10 of the very best puzzles you can get delivered for you to get stuck into.
All Good Things Are Wild And Free
Slow down with this 1,000-piece stunner. Celebrating the beauty of nature and the great outdoors, lose yourself in the butterflies, birds, wild hills and starry night sky—a scene we wish we could all be a part of right now. Designed by the creators of mindfulness magazine, Flow, you'll also score a print of the puzzle image so you can frame this dreamy scene at home.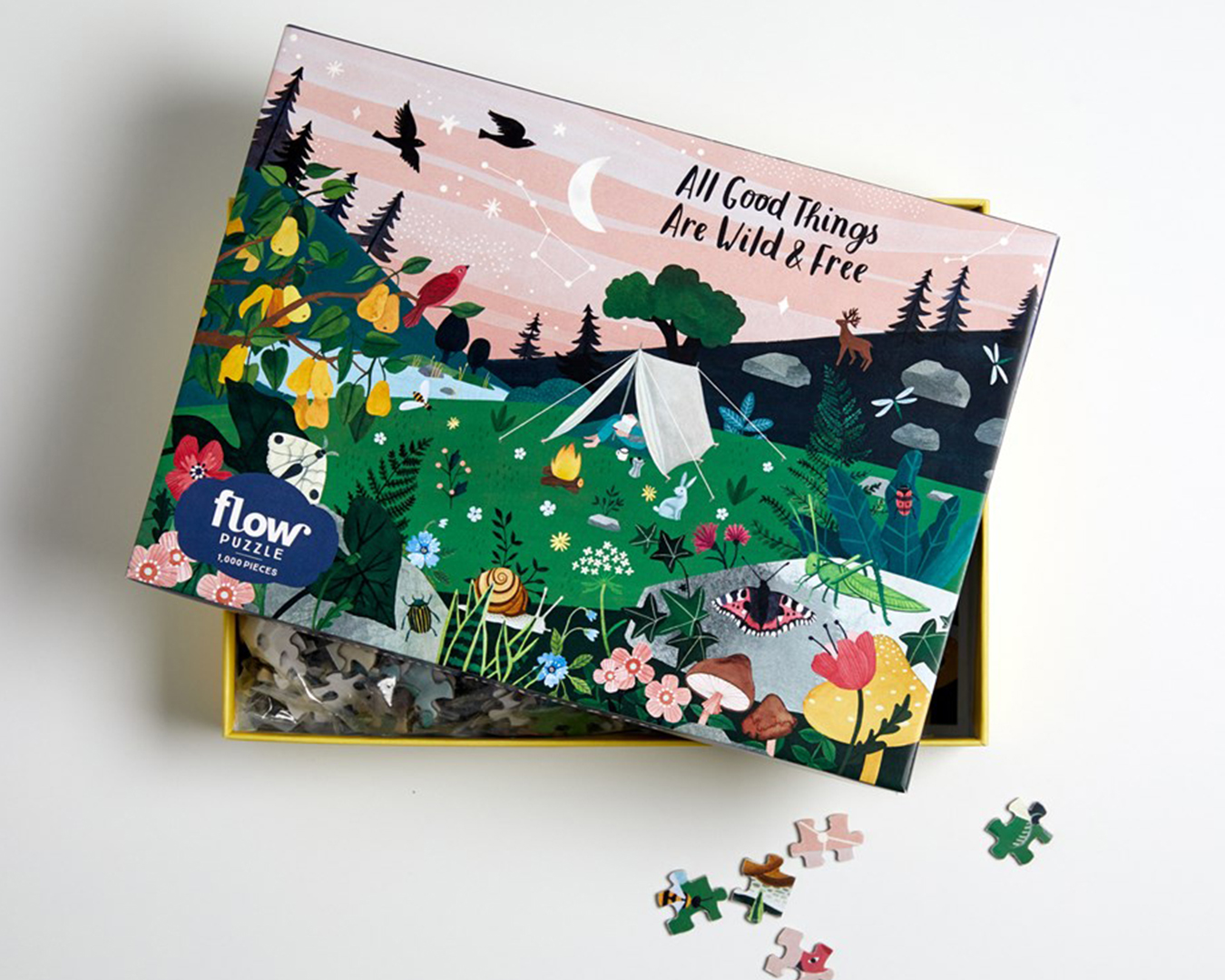 Queenie Mindful Puzzle
Intricately and digitally illustrated, Queenie by Tonia Composto, comprises nine decorative images that emphasise the many different hats a woman needs to wear… sometimes on the daily. More than just a pretty puzzle though, it's been designed as a map to mindfulness via 400 carefully illustrated pieces.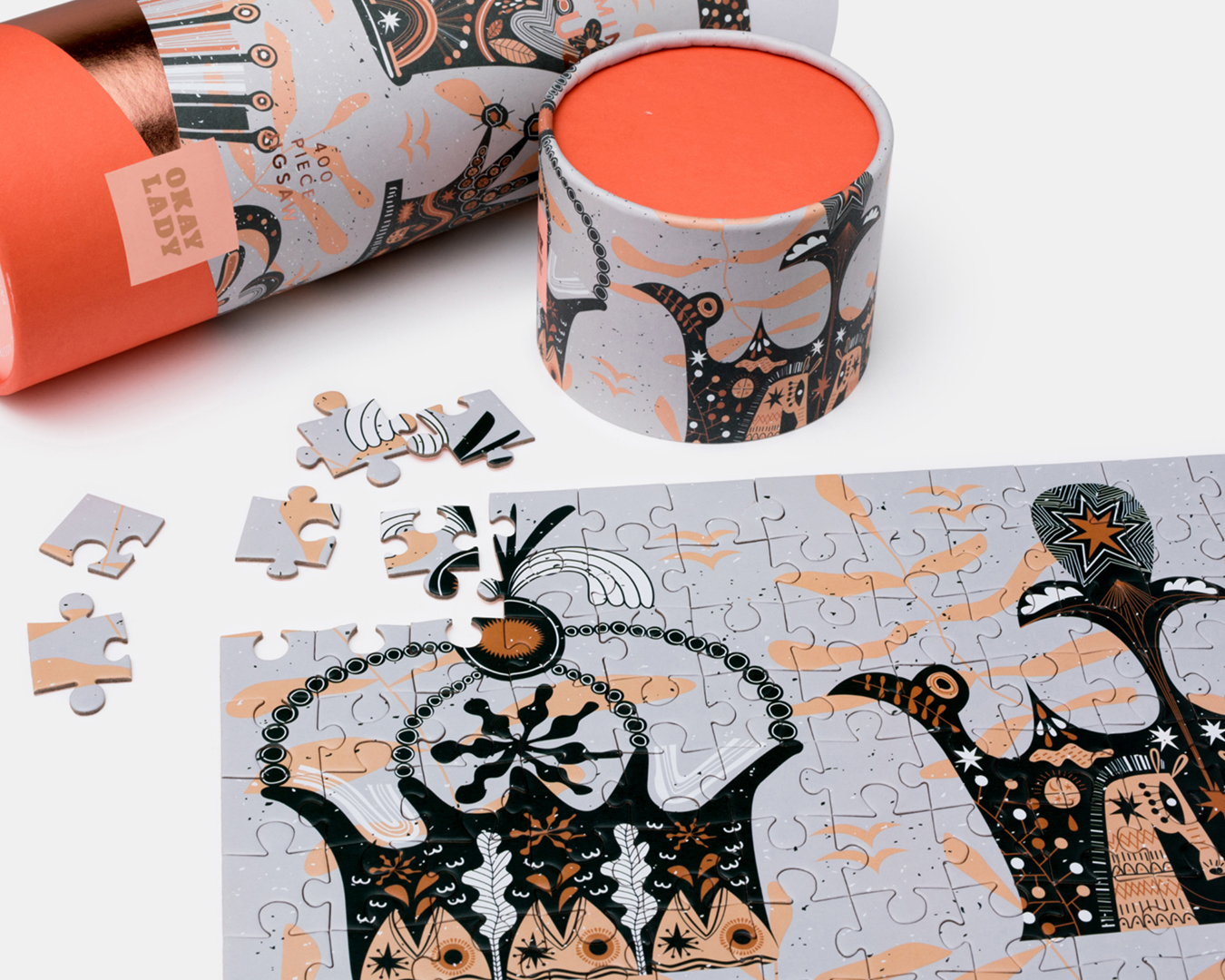 Friends Jigsaw Puzzle
Anyone who has watched every episode of Friends multiple times over will want to get their hands on this 500-piece puzzle from Smith Street Gift. Best tackled whilst bingeing an entire season of the show, the whole thing is made up of the faces of Rachel, Ross, Phoebe, Monica, Chandler and Joey.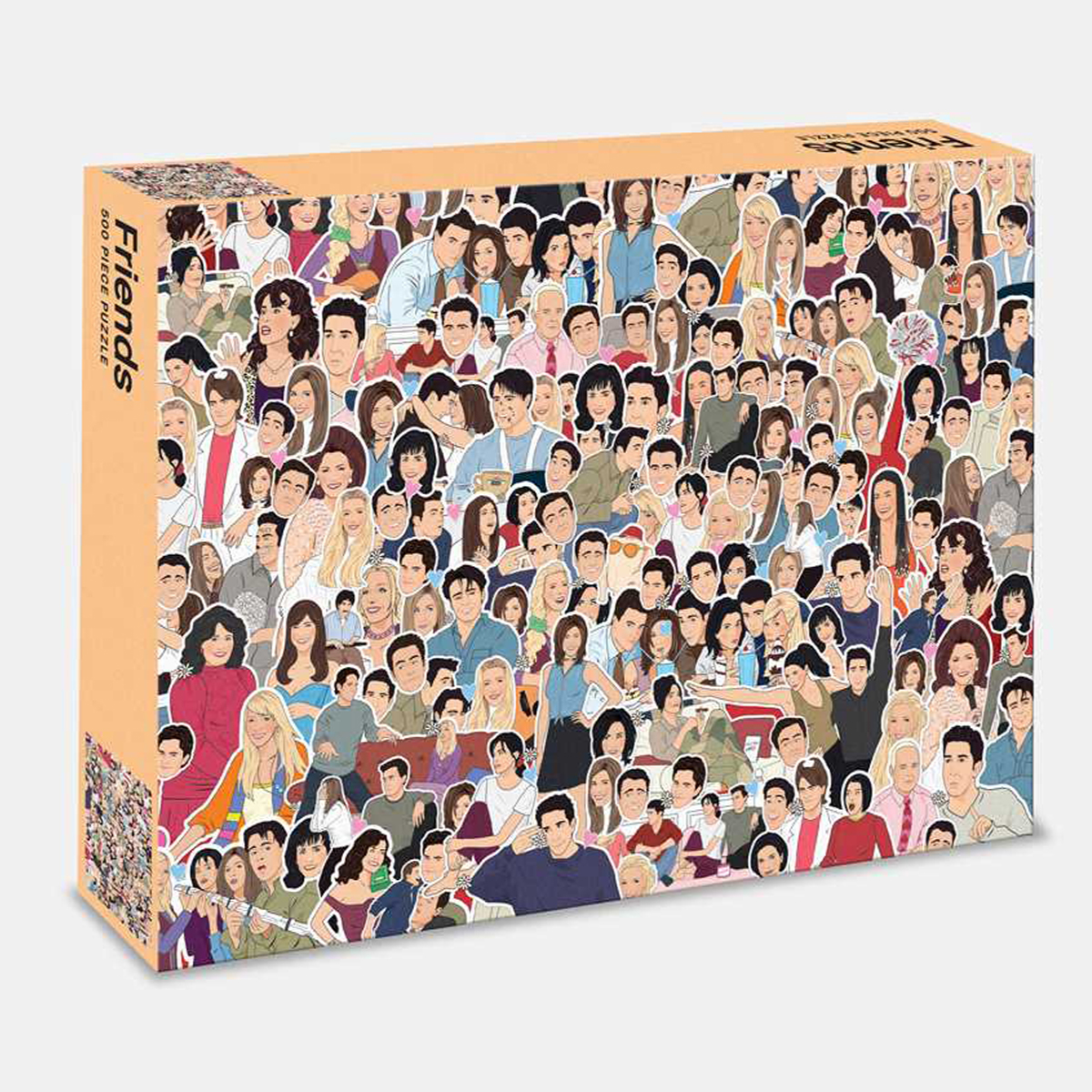 Scenic Locations Costa Brava
If your Euro summer plans got cancelled, first of all, our condolences. Our advice? Whip up a jug of sangria and get cracking on this 1,000-piece puzzle featuring the stunning town of Costa Brava, Spain. If you stare at it long enough and crank some Spanish tunes, you might just feel like you're there.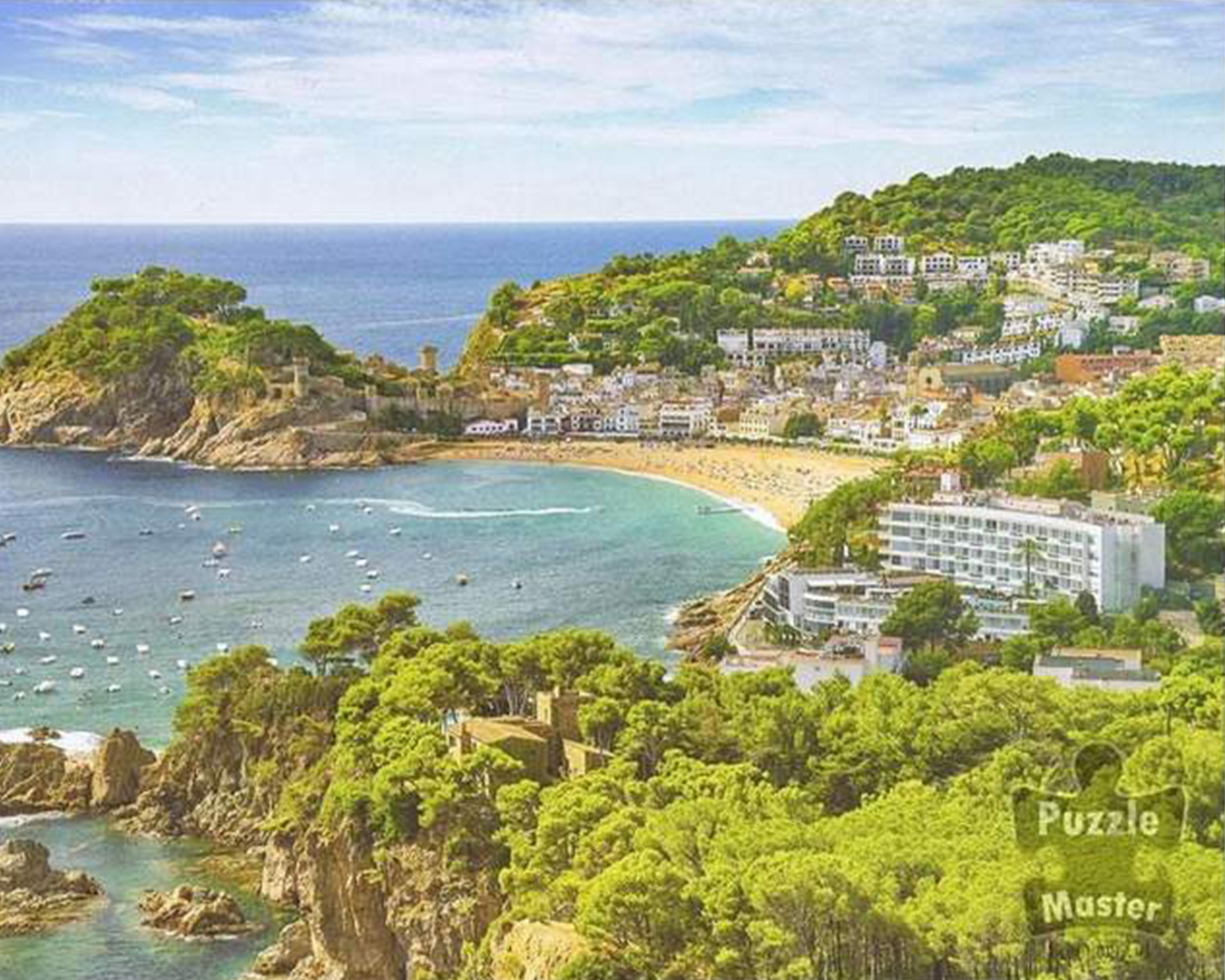 Areaware Little Puzzle Thing Food Jigsaw
If you're short on time, these mini puzzles are perfect. Aside from being straight up adorable, they all contain just 70 pieces each so you can have these solved in 20 minutes or less—the perfect lunch break activity. They're available in a range of tasty treats like cake, pizza, ramen or a hotdog.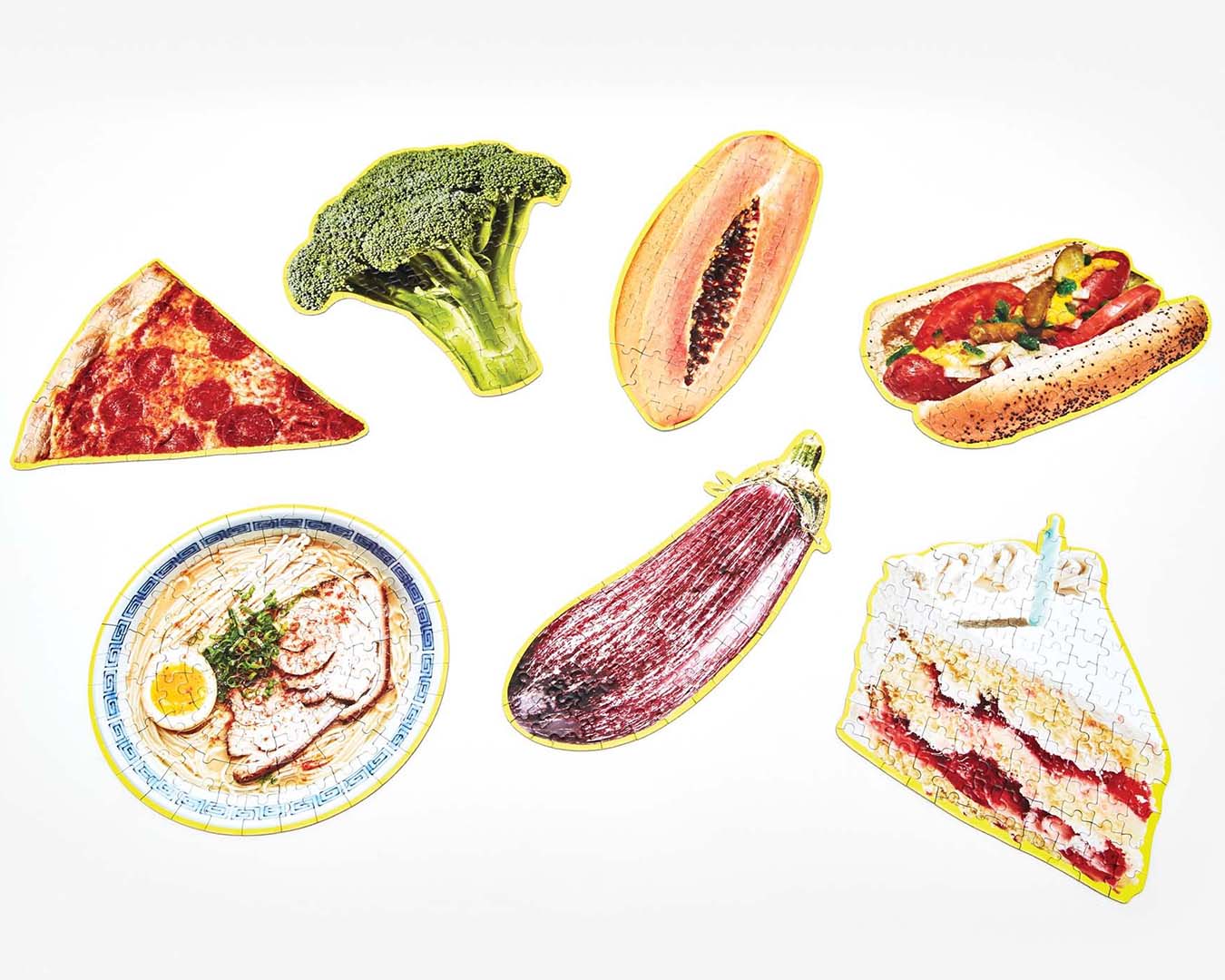 The World Of Frida Kahlo
Piece together the creative mind of Frida Kahlo in this beautiful puzzle that tells the story of her life—what inspired her, what she loved and the parts that made her the creative genius that she was. Scope out her various exotic pets, famous friends, all set among a bustling 1,000-piece Day of the Dead scene.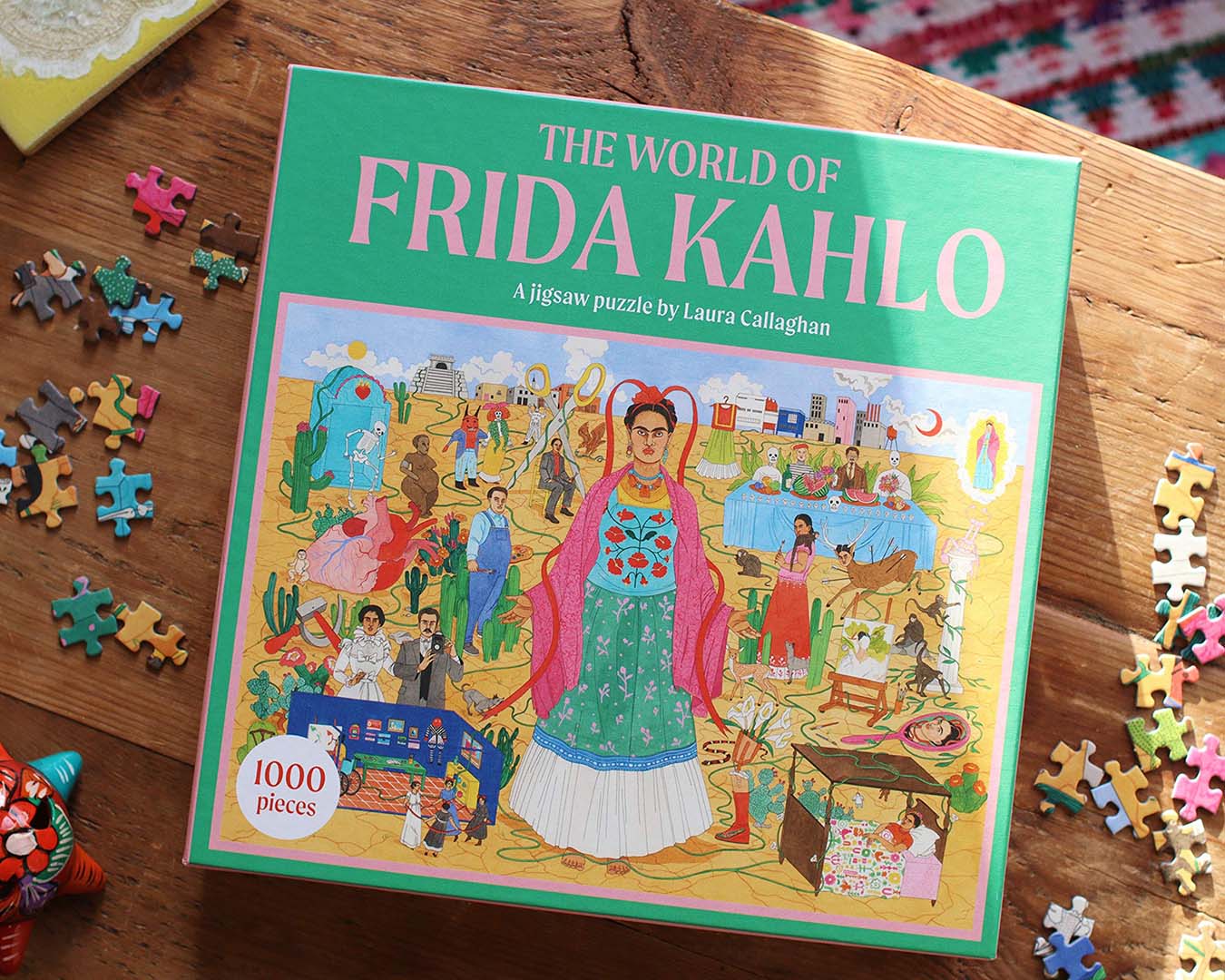 The Beer Lover's Puzzle
This 500-piece puzzle says what it does on the tin—it covers everything a beer-lover would want to know about. Crack open a cold one as you build and learn about popular beer varieties and regions with this fun, hand-illustrated puzzle.
Nel Whatmore: Up, Up and Away
Because you spend so much time pouring over the pieces, we think your puzzle should be as pretty as possible, and they don't get much more stunning that this one. This 1,000-piece puzzle will challenge you as you recreate famed artist Nel Whatmore's beautiful resin artwork, Up, Up and Away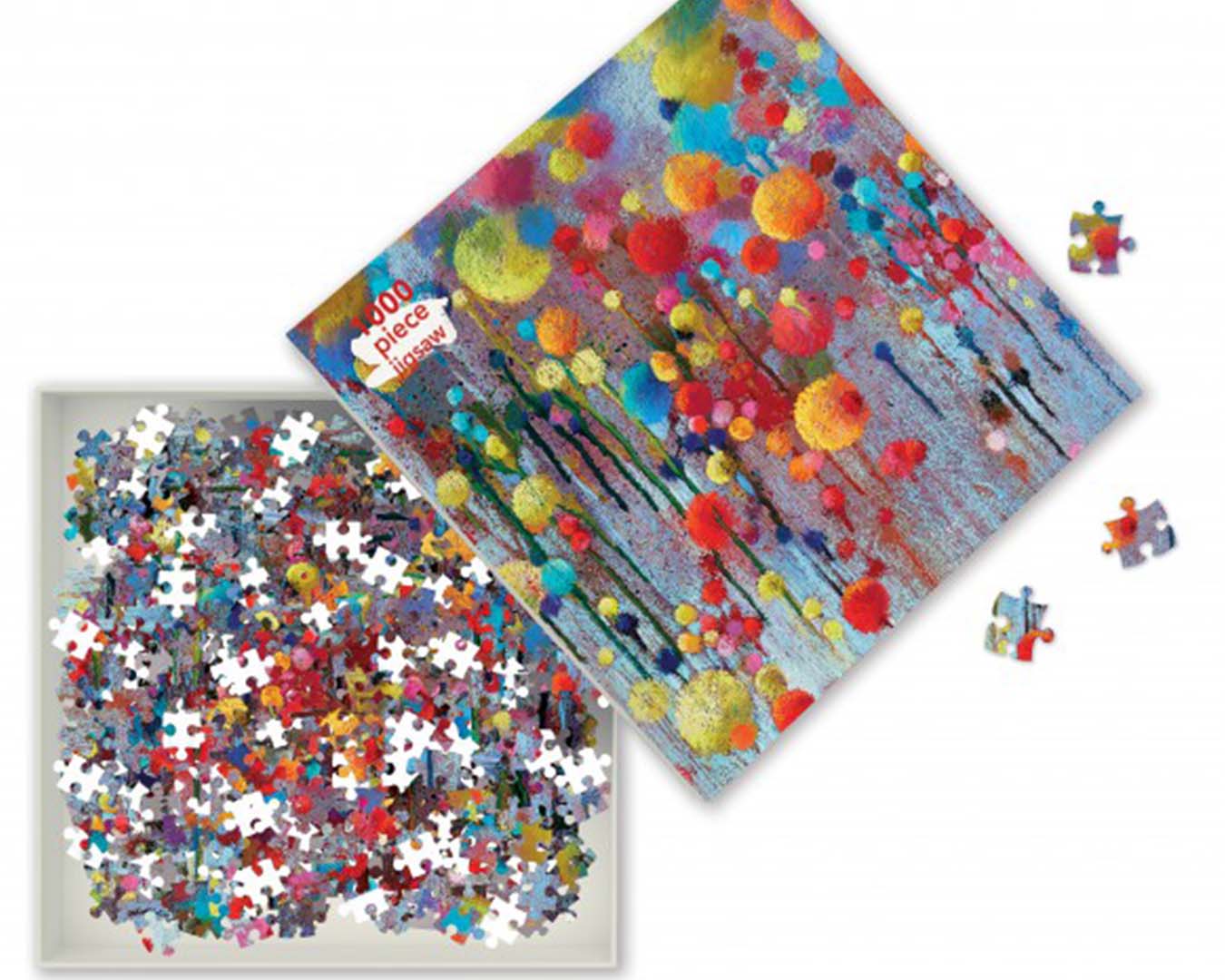 Areaware Puzzle In Puzzle Jigsaw
If you're after a puzzle that looks more like a piece of art—and one you won't mind covering your coffee table for a few nights—this beauty is for you. This 591-piece jigsaw will definitely make your brain work a little harder—featuring photography from KangHee Kim, mirrors are used to interrupt the scene, creating a puzzle within a puzzle. Good luck.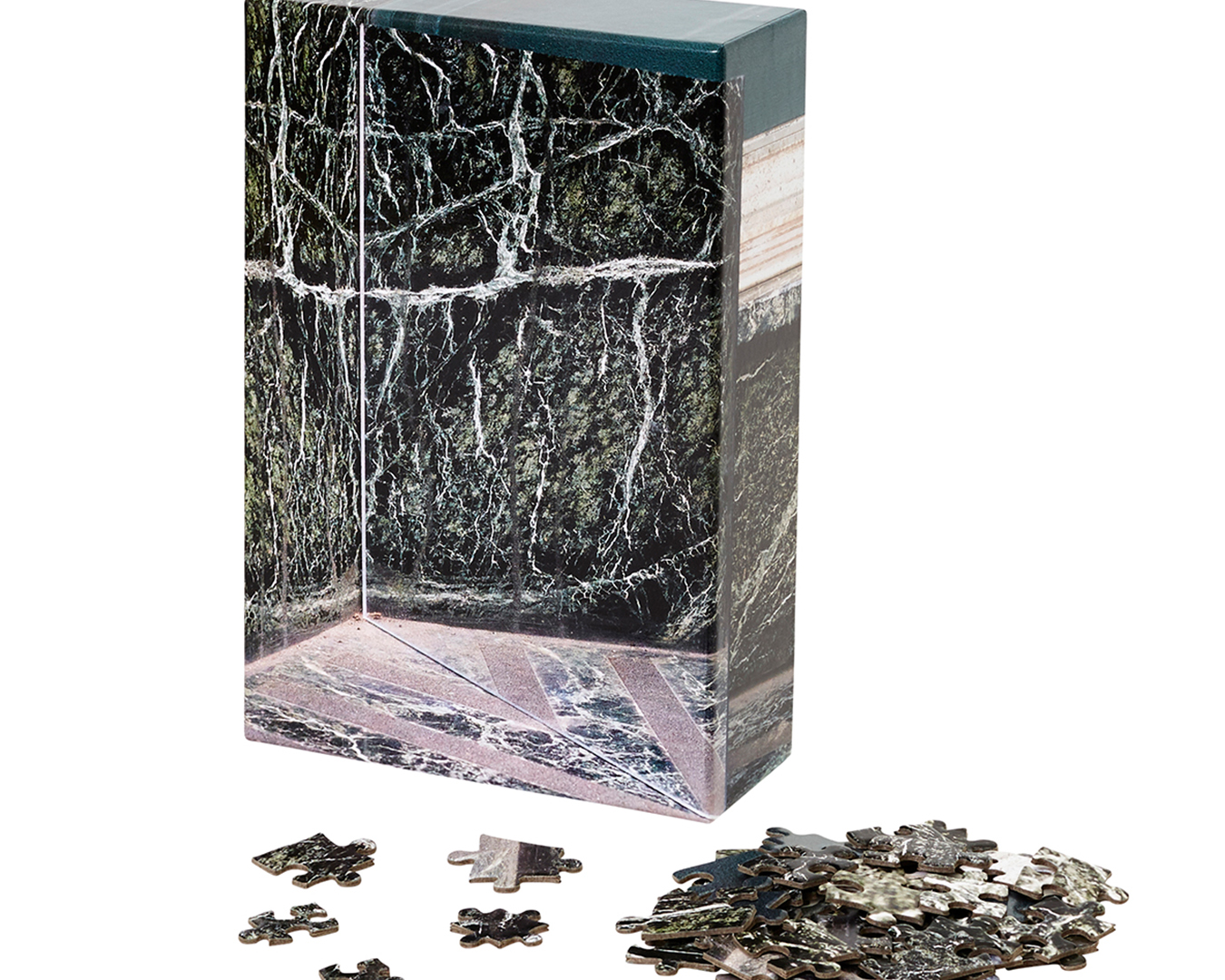 World Of Shakespeare
Culture buffs, this one is right up your ally. Piece together the world of Shakespeare in this 1,000-piece puzzle depicting the London of his day. Scope out the cast of A Midsummer Night's Dream rehearsing in the Globe, lovers ascending ladders, bears in tavern brawls and summer fetes… there are hidden treasures all over this beauty.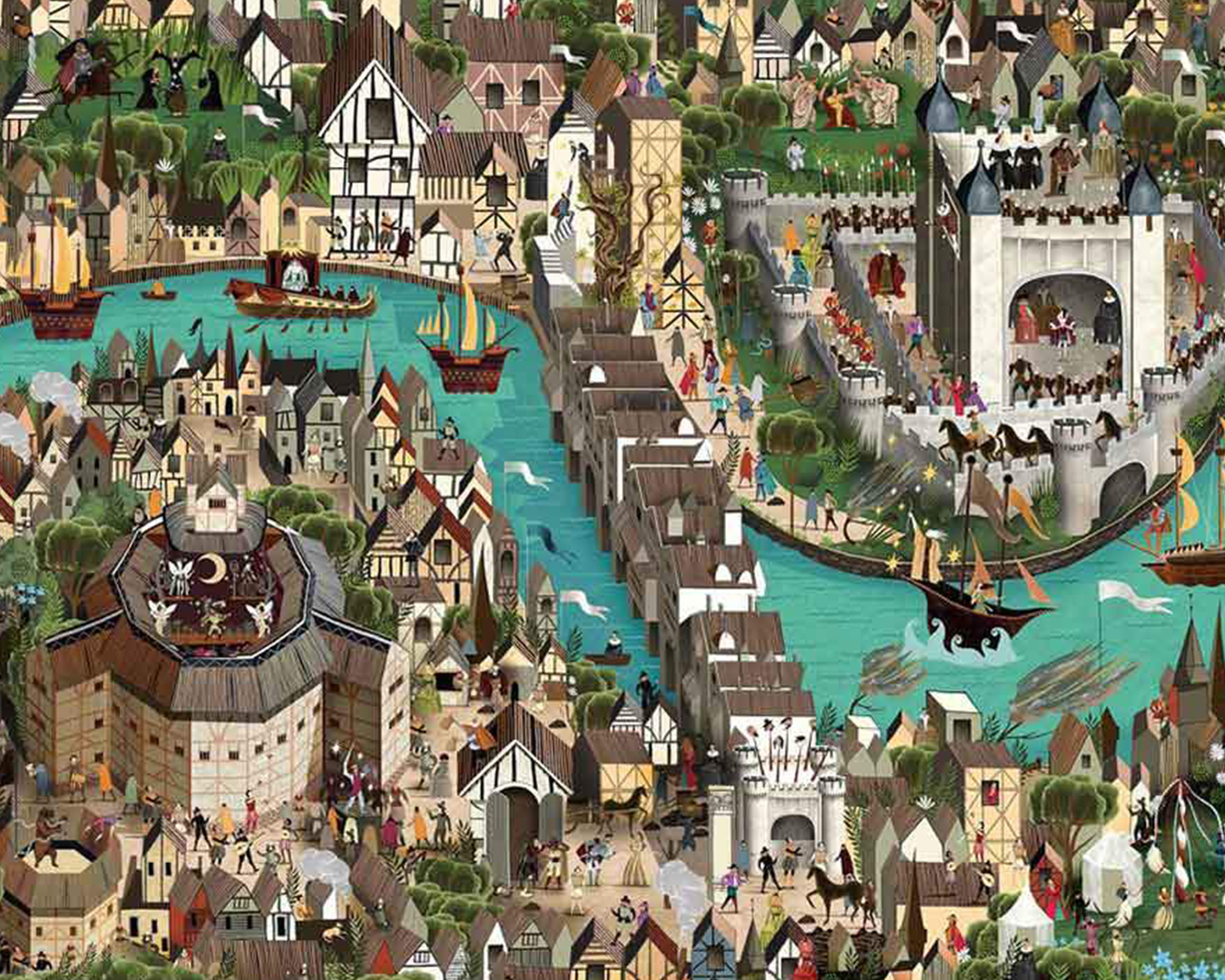 Editor's note: Urban List editors independently select and write about stuff we love and think you'll like too. Urban List has affiliate partnerships, so we get revenue from your purchase.
Image Credit: Piecework Puzzles, Workman Publishing, Okay Lady, Puzzle Master, Areaware, Laurence King Publishing, Ridleys, Flame Tree Publishing,