You might have been planning to spend part of 2022 sunning yourself on a European island… us too. But while the ridiculous costs of flights may mean a spritz in Croatia or Capri might not be on the cards this year, we've found something even better.
We're talking about a bunch of seriously stunning Australian islands that are just a short boat or charter flight away. There's white sand beaches, azure waters and drool-worthy local eats that are just waiting to fill your gram (and make your mates jealous).
Fire up the group chat, here are the most beautiful Australian islands you need to check out.
Picnic Island, Tasmania
Everybody needs to stay to stay on a private island at least once in their lives. Enter, Picnic Island, one of the most unique things to do in Tasmania. This tiny island in the middle of Coles Bay is available for exclusive hire for you and up to nine other of your best mates. There are five copper-clad lodges as well as a communal 'birdhouse' with a floating cocoon fireplace that overlooks the water. As well as taking day trips to and from the island, you can also kayak, fish for flathead and squid on the jetty, dive for abalone and crayfish, stargaze and even spot fairy penguins on the island too. Depending on the time of year, a night's stay at Picnic Island will set you back around $2800 but between yourself and nine others, that works out to be $280 per person. Not too shabby, if you ask us. Book your stay here.
Dhambaliya/Bremer Island, Northern Territory
If you're after a bucket list experience, then look no further than Dhambaliya/Bremer Island. Located off the coast of Northern Territory's Arnhem Land, it's just a 15-minute flight from Gove Airport in the pristine waters off Nhulunbuy or an hour's boat ride. Home to four of the world's seven sea turtle species, it boasts a pristine coastline, walking trails and the dreamy Banubanu Beach Retreat. The eco-sensitive retreat was built in partnership with the Yolgnu people to ensure guests experience and appreciate the natural wonders and the culture of East Arnhem Land. In between sunning yourself on the beach, be sure to check out the famous Yirrkala art centre to gain an incredible insight into Indigenous culture. Book your stay here.
Rottnest Island, Western Australia
If you were dreaming of a vacay to the Greek Islands this year, then good news, we've found somewhere even more picturesque and way cheaper. Provided WA eventually opens their border, you'll want to make a beeline for the dreamy white sand beaches of Rottnest Island. Just a short ferry ride from Perth, the island is home to a nature reserve, hiking tracks, secluded coves and loads of gram-worthy beaches (our fave is Little Salmon Bay) that can be accessed either by a local mini bus or bike. If you choose the latter take a water bottle, it can get seriously hot. There's also a bunch of delicious foodie spots to check out including the Rottnest Bakery and Pinky's Beach Club, which you'll have to share with the island's famous and adorable Quokkas. Don't know what they look like? Give them a Google, it'll make your day. Book your stay here.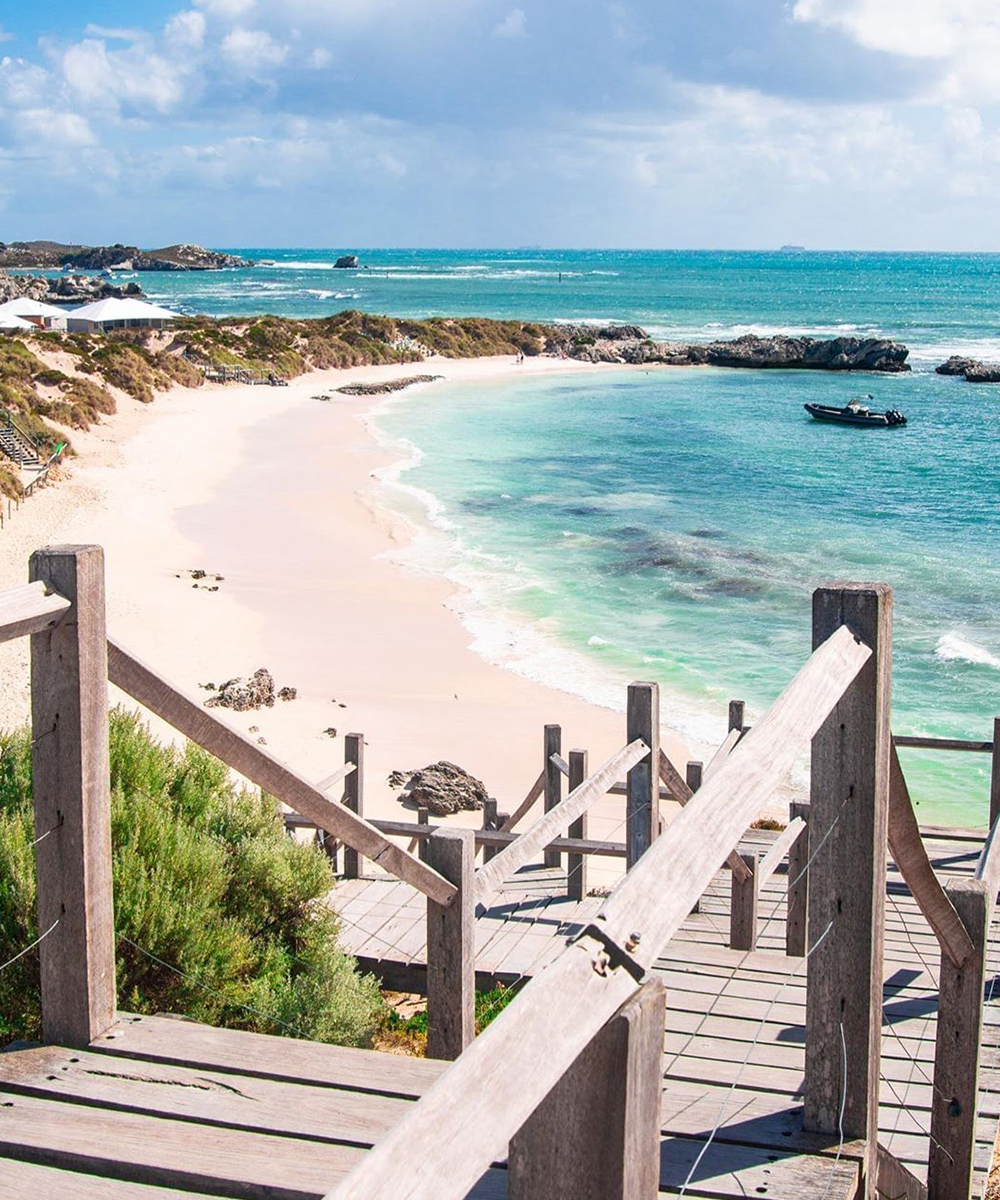 Lord Howe Island, New South Wales
Looking like something straight out of Jurassic Park (the beautiful parts, minus the dinosaurs), Lord Howe Island is packed with jaw-dropping rugged beauty that has to be seen IRL. This slice of paradise, found around 600km off the NSW coast, is best discovered by bike. On two wheels (and two feet) you can take in most of the island's World Heritage-listed beauty, from rainforest-clad volcanic mountains to fern-laced gullies. The other way to explore is by boat, zipping you over a blindingly blue lagoon to the world's most southern coral reef. Be sure to check out Ball's Pyramid, a dramatic hunk of basalt that is the planet's tallest sea stack. Perhaps our fave thing about Lord Howe is that you'll likely have it to yourself: the permanent population of 360 people enforce a quota of 400 visitors at any given time. Book your stay here.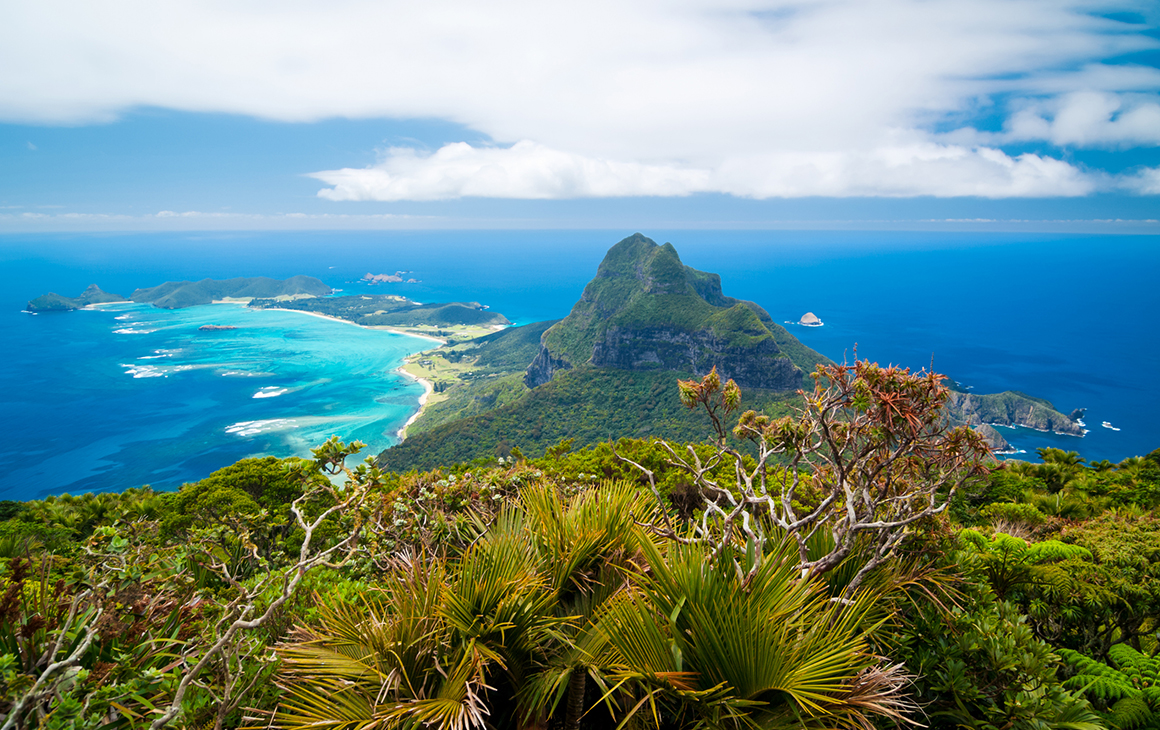 K'gari /Fraser Island, Queensland
As the world's largest sand island, it's not hard to understand why this Queensland beauty has made the list. The heavenly spot is accessible via barge which leaves from a number of locations from Rainbow Beach and Hervey Bay to Bundaberg. The UNESCO World Heritage site stretches over 123 kilometres and is a stunning tangle of rainforests, eucalypt woodlands and mangroves, surrounded by long, flat beach highway so yes, four-wheel-driving is a must. While you're there take a dip in the aquamarine waters of Lake Mackenzie and Eli Creek, scope out Seventy-Five Mile Beach and the Maheno shipwreck from 1935 and get active at one of the many incredible bushwalking trails around the island. Book your stay here.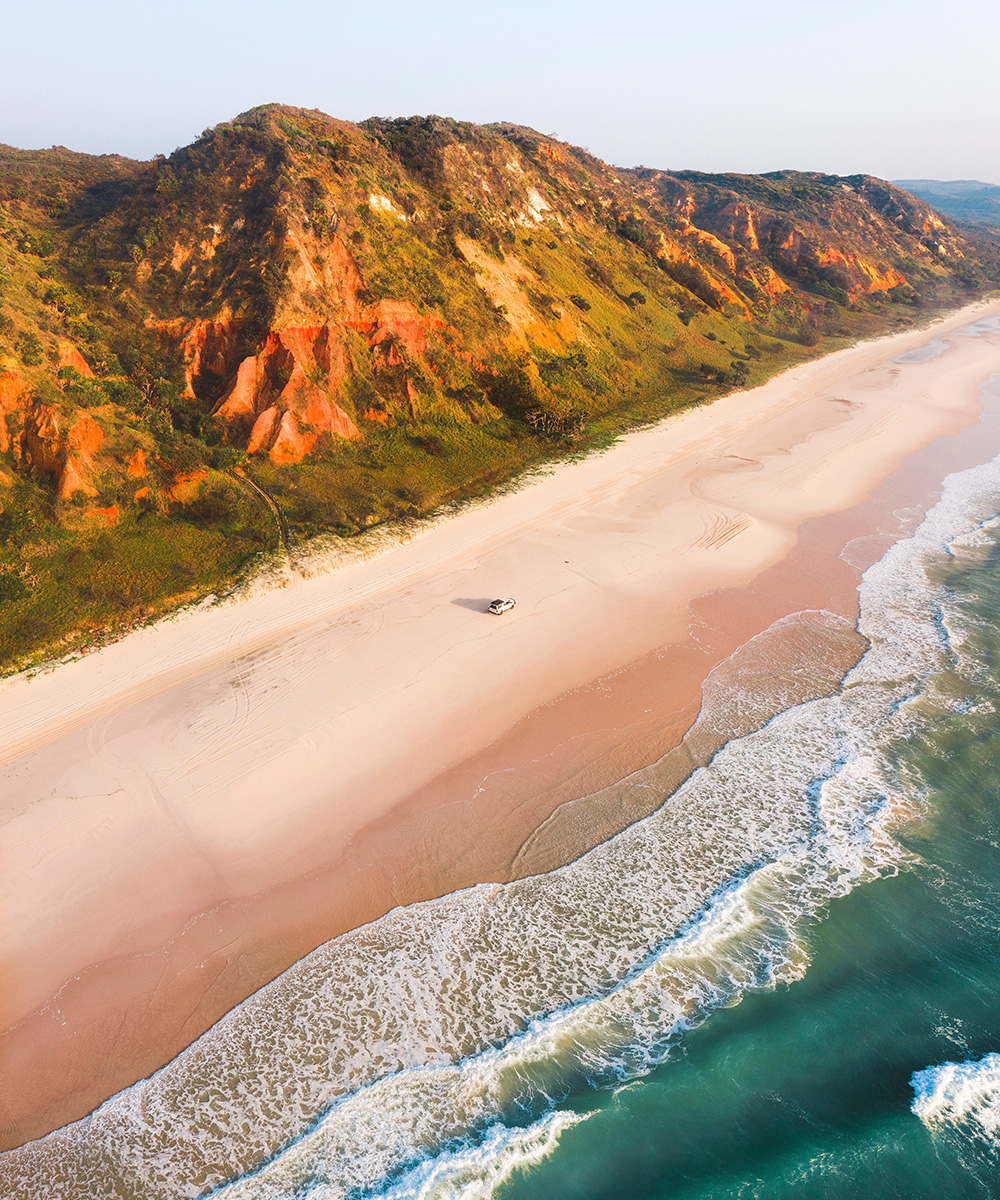 Kangaroo Island, South Australia
Off the coast of southwest Adelaide lies a remote island where an abundance of local wildlife rules the roost. With more than a third of Kangaroo Island being a protected nature reserve, it's not uncommon to stumble across the locals including koalas, brown bandicoots, kangaroos, sea lions or even the odd orca whale. Suitably, the island is also home to a number of low-impact, luxury eco-resorts that provide a calming reprise from regular life. Whether you're in search of seaside cottages or forest retreats, there's something here to suit every type of traveller. We're particularly taken by Ecopia Retreat, which offers bespoke villas overlooking native bushland and expansive starry skies. Book your stay here.
Norfolk Island
This tiny gem of an island is full of breathtaking scenery. Located in the Pacific Ocean it sits halfway between Australia and New Zealand, so it almost feels like an overseas holiday. Not sure where to start? Snap photos that will make all your mates jealous at secluded beach Anson Bay. Nestled at the base of steep cliffs this stunner is accessed by a walking track that winds down to the beach. Pro tip: pack a picnic and settle in for a glorious sunset. You'll also want to pencil in a swimming sesh at Emily Bay lagoon. Set in the World Heritage listed area of Kingston, this curve of golden sand, fringed by the island's famous Norfolk Pines is about as picturesque as it gets. There's loads of colourful fish and soft coral too, so grab a snorkel and get exploring. Book your stay here.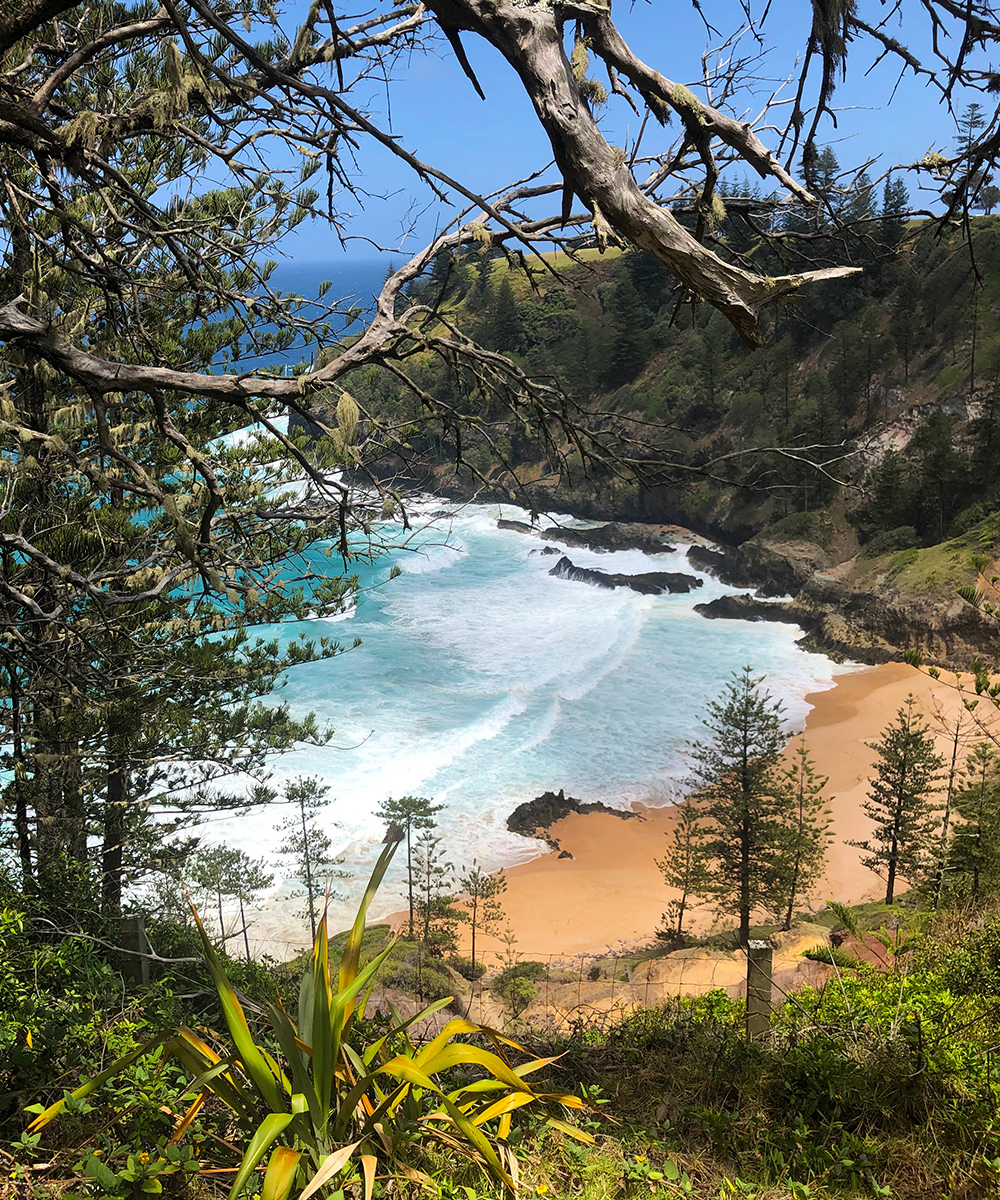 Whitsundays, Queensland
We can't have a list of the best Aussie islands and not include this stunner. Located in Queensland's Great Barrier Reef, the Whitsundays is home to 74 islands all boasting white sand beaches and azure waters. You can't sleepover at all 74 of them though. For something super luxe, head to Hamilton Island and check into adults-only resort qualia. There's also Hayman Island with its lush resort, sweeping expanse of beachfront and 14 hectares of tropical gardens where you'll spot white cockatoos, kingfishers and rock wallabies. Last but not least add Daydream Island to your itinerary, home to a living reef with a coral lagoon wrapping 200m around the resort, it features over 100 species of fish and 80 types of coral. We could go on about it, but honestly, just book a holiday there. Book your stay here.
Tiwi Islands, Northern Territory
Around 100 kilometres north of Darwin lies the magical Tiwi Islands. Comprising two main islands—Bathurst and Melville—one visit and you'll understand why it's been given the nickname, 'Island of Smiles'. Packed with art, culture and natural beauty, the island's residents are what make this place so special. Your first stop should be Tiwi Designs on Bathurst Island. It's one of Australia's oldest art centres producing incredible works on canvas and bark. The island is big on fishing and it doesn't matter if you're a pro or beginner, the locals will show you how to snag a delicious barramundi. And if you're there any time from October to March, be sure to catch a match of one of the island's biggest passions, AFL. There's around seven teams and the grand final ends in a huge party. Pro tip: some areas do require a permit so be sure to check before you leave for your holiday. Book your stay here.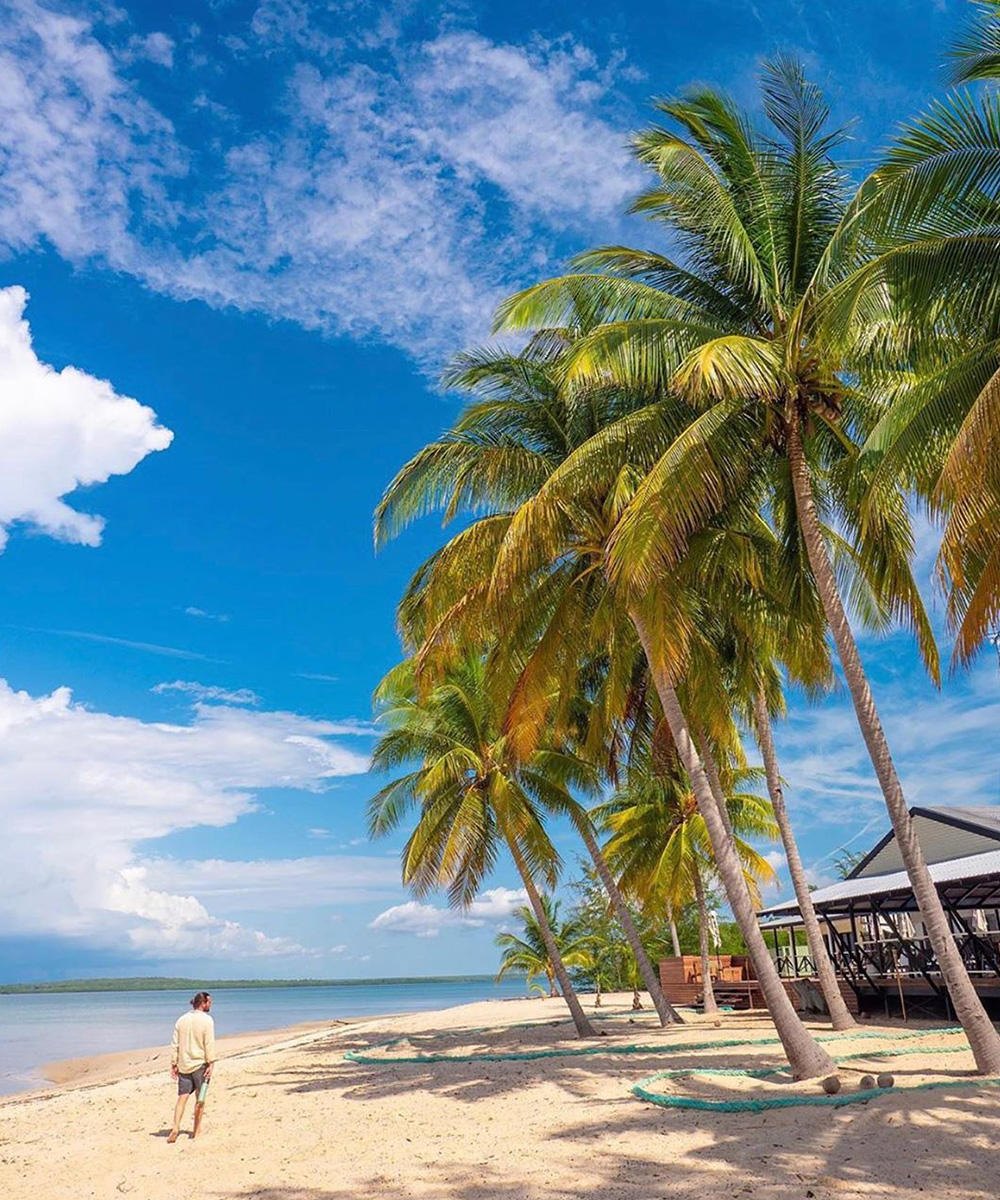 Flinders Island, Tasmania
With only 900 residents and 120 beaches, chances are you'll have a nice stretch of sand to yourself when you holiday at Flinders. Located in the Bass Strait, Flinders is packed with rugged, untouched wilderness for you to explore so remember to pack your hiking boots. Go beyond the green rolling hills and be wowed by the rugged pink and grey granite mountain ranges of the Strzelecki National Park—there are loads of adorable animals to spot along the way too, read: Bennett's Wallabies. Being Tasmania, you can expect the freshest, most drool-worthy produce, our fave is The Flinders Wharf—it's popular so book ahead. Finally, rent a car and take a stunning scenic drive from Whitemark to Killiecrankie Bay where you can fossick for Killiecrankie diamonds or climb Mt Killiecrankie. Book your stay here.
Hungry for more awesome travel inspo? Check out these dreamy sustainable escapes.
Image Credit: Picnic Island, Getty, Discover Rottnest, Jack Cantwell, Marcel Wiemers, Tourism and Events Queensland, Tourism Top End