There's something truly iconic about an island holiday. Whether it's the beautiful waters that surround you, the fresh seafood or simply the feeling that comes from being on 'island time'—nothing beats it.
And while we can't jet off into international waters to island-hop, we've partnered with Carnival Cruise Line to fill you in on all of the picture-perfect islands right here in Australia to satisfy your thirst for travel.
Moreton Island
Situated just off the coast of southeastern Queensland, Moreton Island is perfect for those looking for adventure. Boasting steep dunes and the renowned Tangalooma Wreck site with sunken boats, coral and tropical fish for your snorkeling pleasure—there's plenty to do on this huge sand island. What's even better is you can experience it all on a Moreton Island Carnival cruise, which calls into Tangalooma Resort. No matter what cruise you decide on, you'll be able to experience one of Australia's best-kept secrets to its absolute fullest and swim in crystal clear waters, go wild dolphin feeding, whale watch and even slide down enormous sand dunes, or go on an ATV quad bike adventure.
Whitsunday Islands
Arguably Australia's most iconic islands, the Whitsundays are 74 islands that lie between the northeast coast of Australia and the Great Barrier Reef. It's a massive stretch of coral with lush marine life that makes it perfect for snorkelling, with islands that are characterised by dense rainforest, hiking trails and mesmerising white sandy beaches. Some of their most popular islands include Hamilton Island and Whitsunday Island, home to the internationally renowned Whitehaven Beach—and lying at the centre of it all is Airlie Beach. Lucky for us, you can experience the magic of the Great Barrier Reef and the Whitsundays on either a designated Airlie Beach cruise, departing from Brisbane, or a GBR itinerary from both Sydney and Brisbane.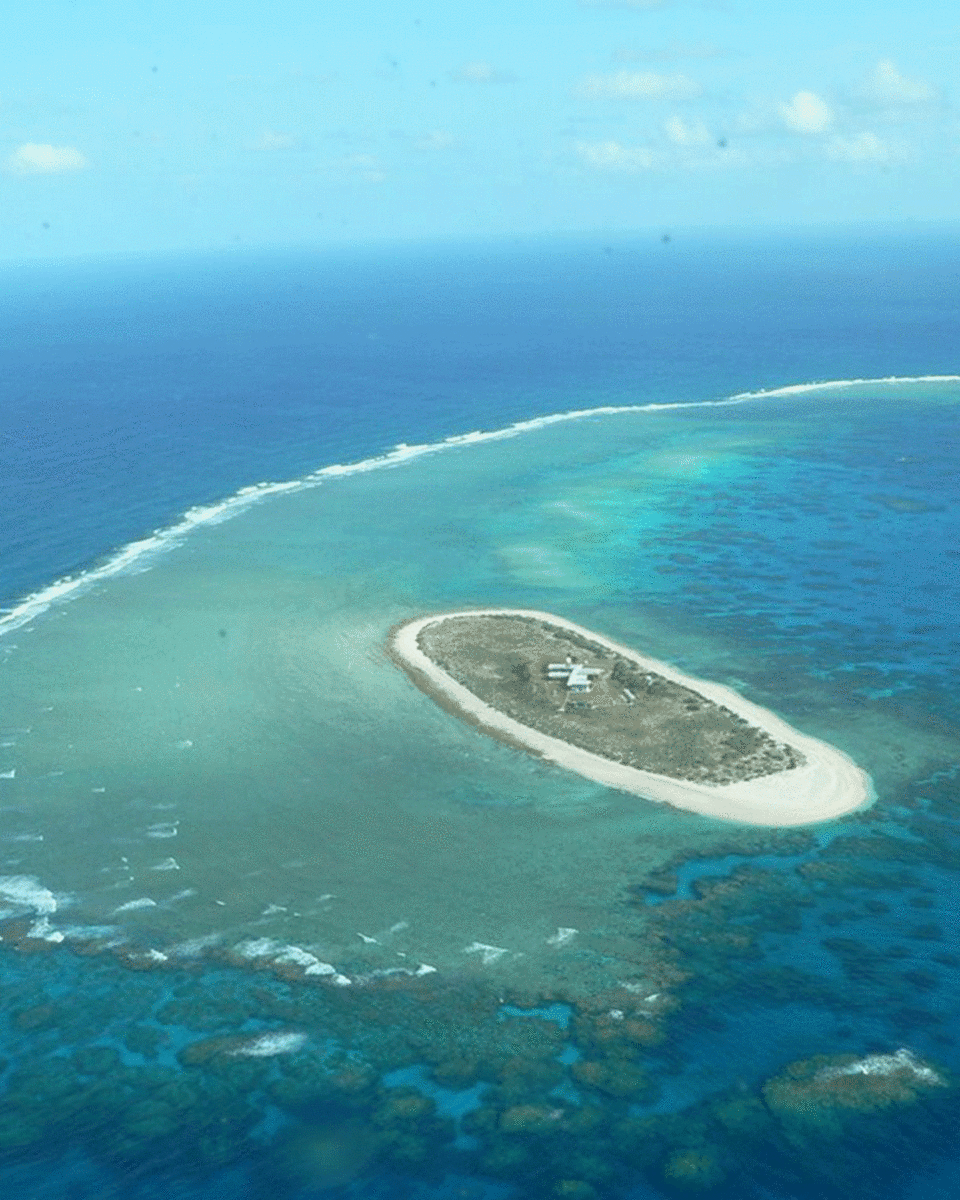 Willis Island
450 kilometres east of Cairns you'll find the only inhabited island in the Coral Sea Islands Territory. Home to a manned Australian Bureau of Meteorology weather monitoring station, the island is populated by only a select few. The 19-acre island is also home to some amazing wildlife such as the wedge-tailed shearwaters and majestic sooty terns. You can enjoy a scenic cruise, when calling in at Willis Island, and admire this remote outpost from the comfort of the ship and 360-degree views from up on deck.
New Caledonia's Islands
Although not technically making the cut as an Australian holiday, New Caledonia has dozens of stunning islands, all just a stone's throw away from Australia's northeast coast. Among our favourites are the stunning Lifou Isle complete with white sands, crystal waters, renowned dive spots and hiking paths, Isle of Pines with its friendly locals, blue waters and the unmissable coral reefs of Kuto Bay and Mare, laden with lush forest, intriguing caves, beaches and natural pools brimming with tropical fish and turtles.
Bay Of Islands
If you're looking for paradise, look no further than the Bay of Islands in New Zealand. Situated next to the country's North Island, this enclave of more than 140 subtropical islands is best known for its undeveloped beaches, world-class fishing and impressive Maori cultural artefacts. You can enjoy all that all more aboard a cruise that calls into the Bay of Islands, where you'll visit the famous Hole in the Rock, the magnificent Haruru Falls, the town of Paihia and the friendly Maori people. Team that with exotic marine life, lush mangrove forest, and endless natural beauty and you have yourself a holiday you'll remember forever.
If this is what traveling within Australia and our broader South Pacific Backyard looks like, it's safe to say we are pretty stoked. Reignite your love with domestic travel with Carnival Cruise Line's range of epic cruises helping you to discover the very best itineraries to explore in the next couple of years.
Image credit: Guillaume Marques
Editor's note: this article was produced in partnership with Carnival Cruise Lines. Thank you for supporting the partners who make Urban List possible. To read our editorial policy, click here.