Baby shower. For the childless, it's a phrase that can strike fear into the heart and spark instant present panic. What the hell do you buy a baby that hasn't even been born yet? Do you opt for the safe, practical route of nappy bags and cotton onesies (snooze), or do you try to find something that the baby will love and want to play with once it's actually developed motor skills?
Alternatively, do you buy something for the parent/s to be? This brings up a whole new question of appropriateness. Condoms, for example, while practical, are arguably a no. Tickets that require staying out later than 8pm? Cross 'em off. Luckily, we 've done the hard yards for you and put together our top baby shower gift ideas for when there's not a gift registery to save you.
Lovevery Play Kit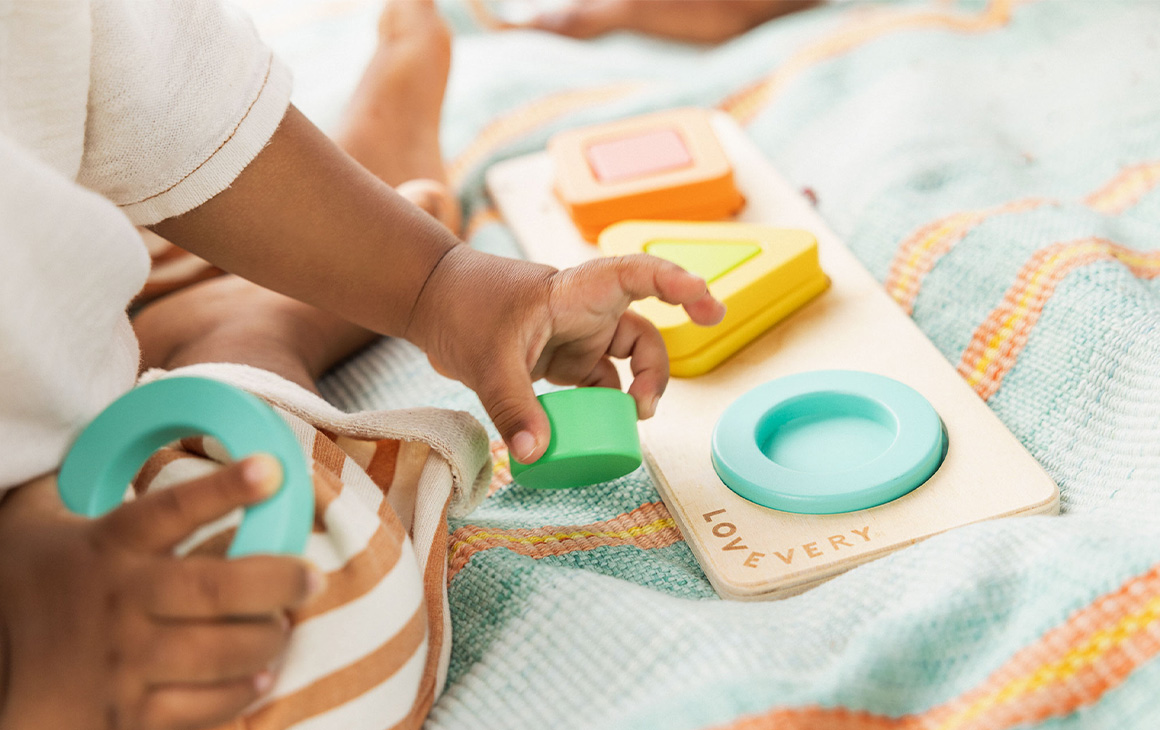 If you've got a little one of your own, you'll know that kids tire of toys at the speed of light, especially when their mastering new skills almost daily. And if not, you probably need to be told that no, a newborn cannot stack blocks or do a puzzle. Luckily, Lovevery has your gift and every stage of baby development covered with their tailored play kits. Featuring gorgeous toys made with sustainably harvested wood, organic cotton, nontoxic paint, and baby-safe plastics, each kit is designed for an age-based developmental window and can be purchased on a subscription (which you can cancel at anytime), so get a few friends involved to go all in. Trust us, one toy is nice, but an entire year of toys guaranteed to engage, delight and allow the parents to actually finish a cup of coffee? Priceless.
Hooded Baby Towel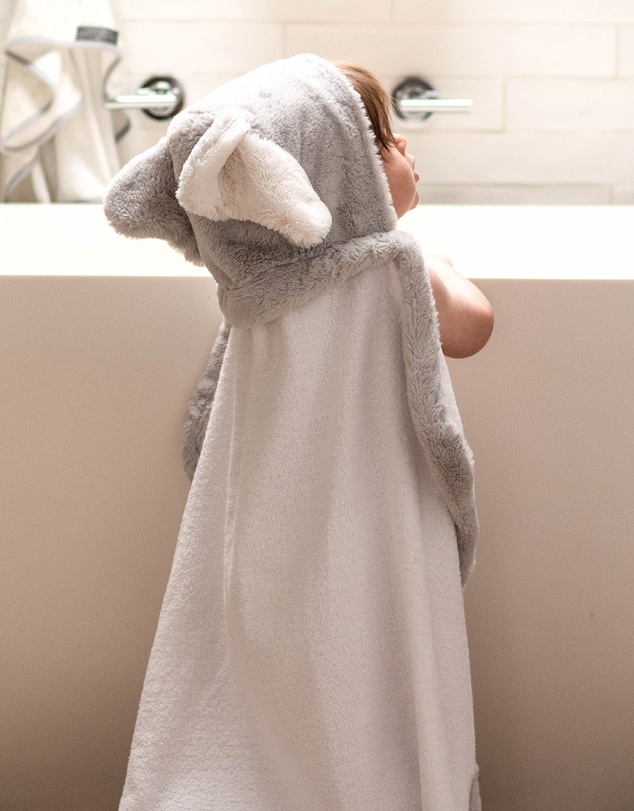 Why aren't hooded towels for grown-ups a thing, honestly? Linen is another item you really can't have too much of when there's a baby in the house, so turn their bath time into adorableness hour with a couple of these fluffy hooded towels complete with floppy elephant ears for extra cuteness. Make sure you request a photo of all the snuggly goodness later down the track in return.
Baby Jersey Wrap And Beanie Set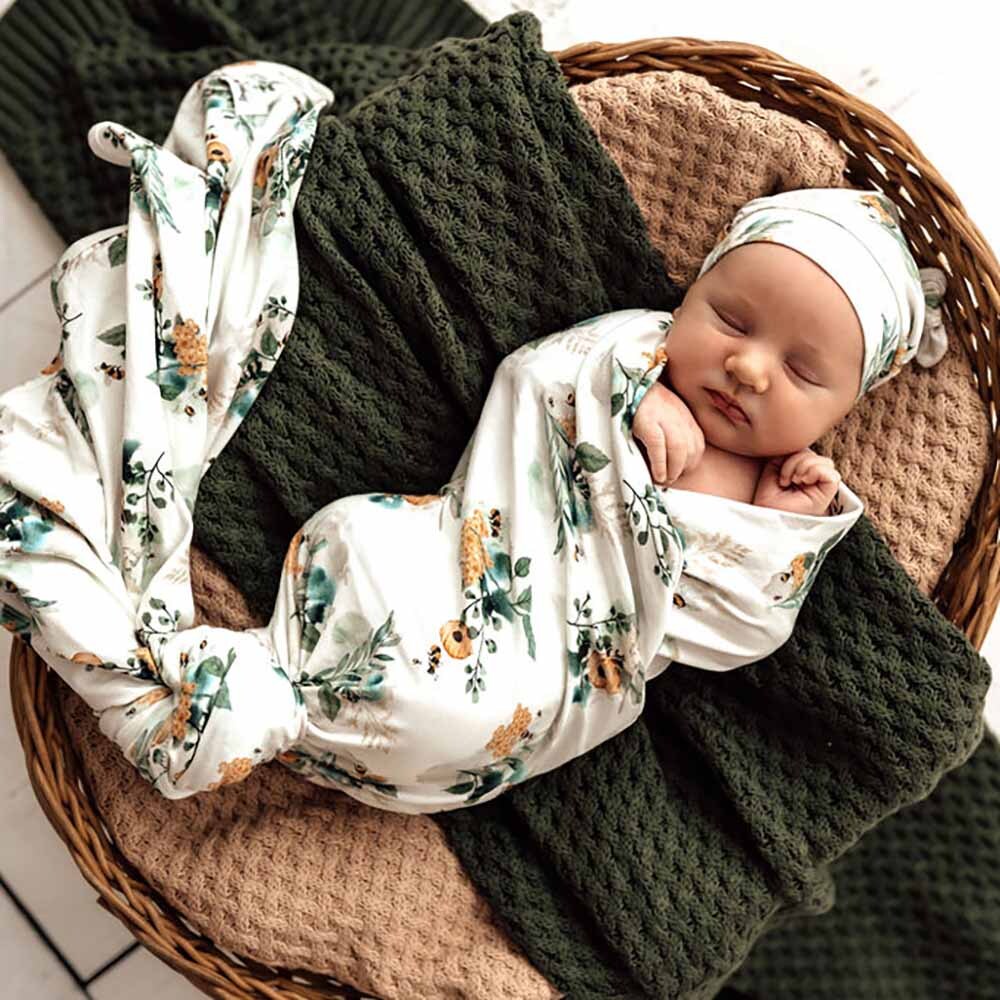 Every new mum wants that adorable newborn Instagram shot with their new bub wrapped up in a swaddle with a matching beanie, trust us. This snuggly jersey wrap and beanie set will ensure they can capture just that—you might even get credited in the caption. Made of a soft, stretchy jersey, it's cosy, suitable for all seasons and can be used in a myriad of different ways once 'the shot' is captured.
Book Basket
Price: Varies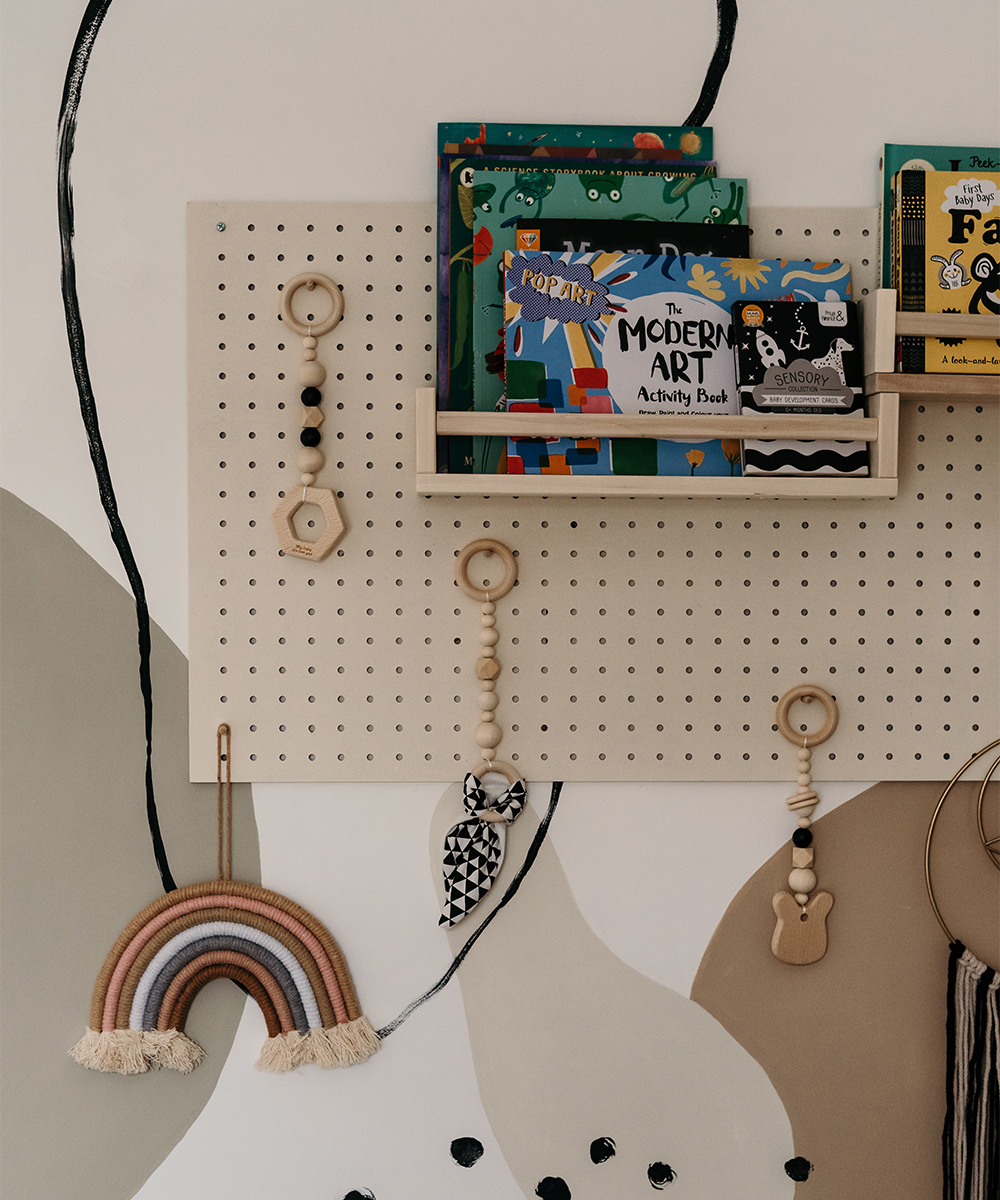 Bedtime stories are an iconic part of every childhood. Create the beginning of a meaningful home library that (hopefully) inspire a lifelong love of reading with a basket of some of these gorgeous children's books:
Portable Nappy Changing Mat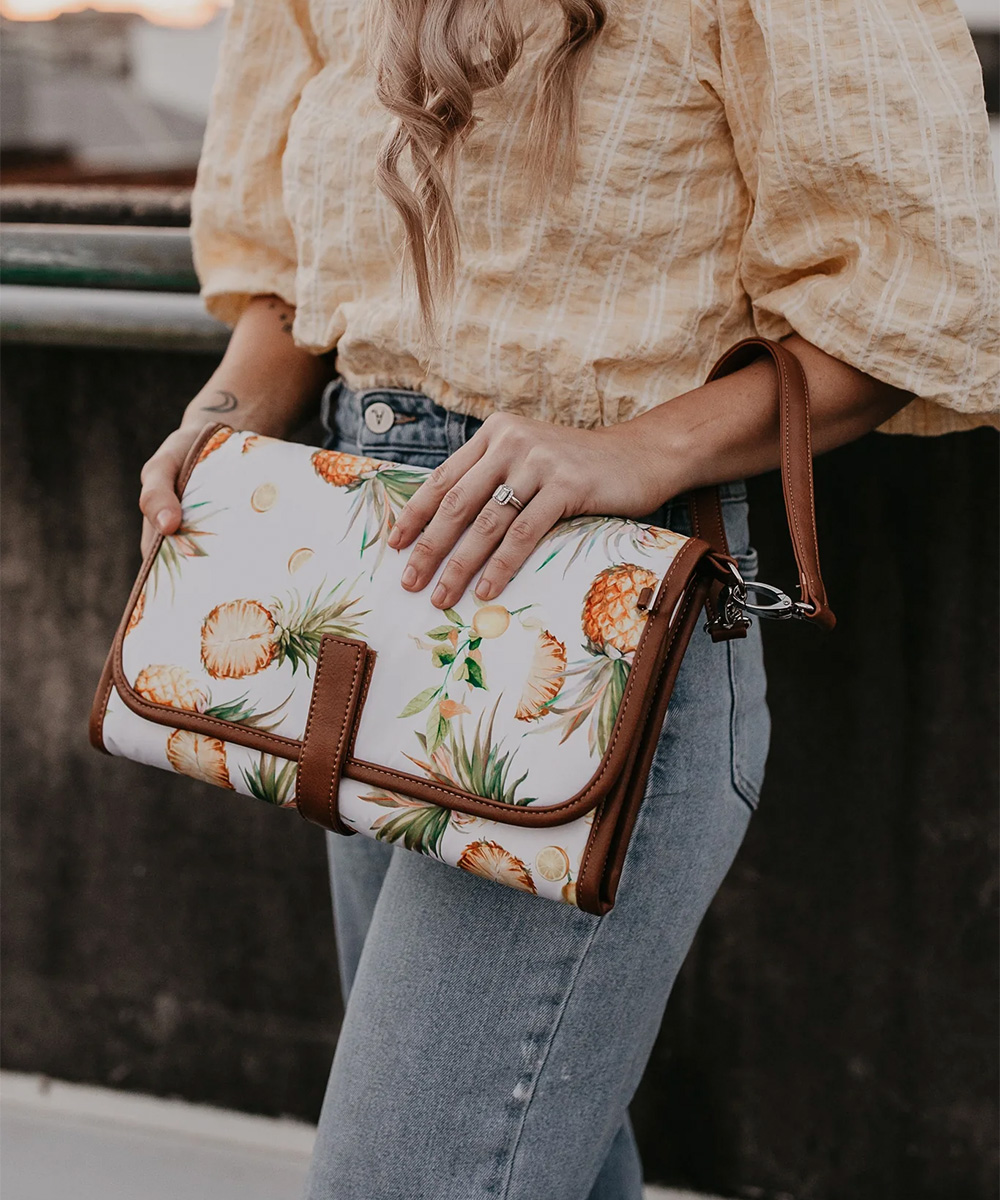 By now the parents-to-be would have bought themselves a changing table and mat for home—but a portable version for the back of the car/middle of the shopping centre/everywhere else probably hasn't yet crossed their mind. This OiOi Change Mat packs up everything they'll need into a aesthically pleasing package that will fit into a nappy bag or the bottom of a pram.
Tiny Activity Toys Gift Set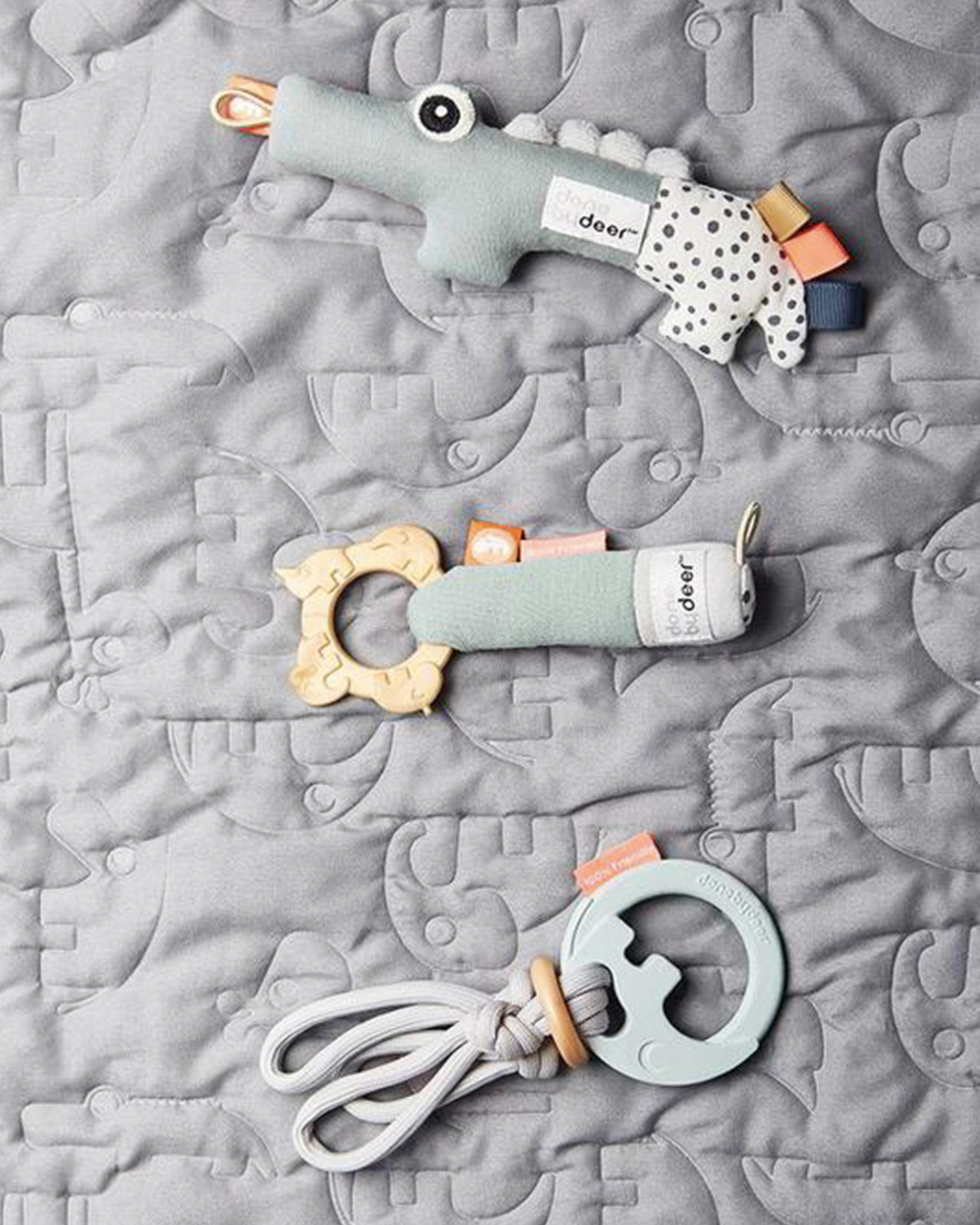 Ribbons, tags, strings and bangles—run of the mill for us, the most interesting thing in the world to anyone under a year old. And of course, fascinating to put in their mouths, so any toys need to be baby-safe, just as this tiny activity set is. It features three different toys aimed at different ages and stages, making it the perfect baby shower gift idea that will keep giving long after the sleepless nights have made them forget who ate the last cupcake from the dessert table (we know it was you).
Silicone Bath Buddies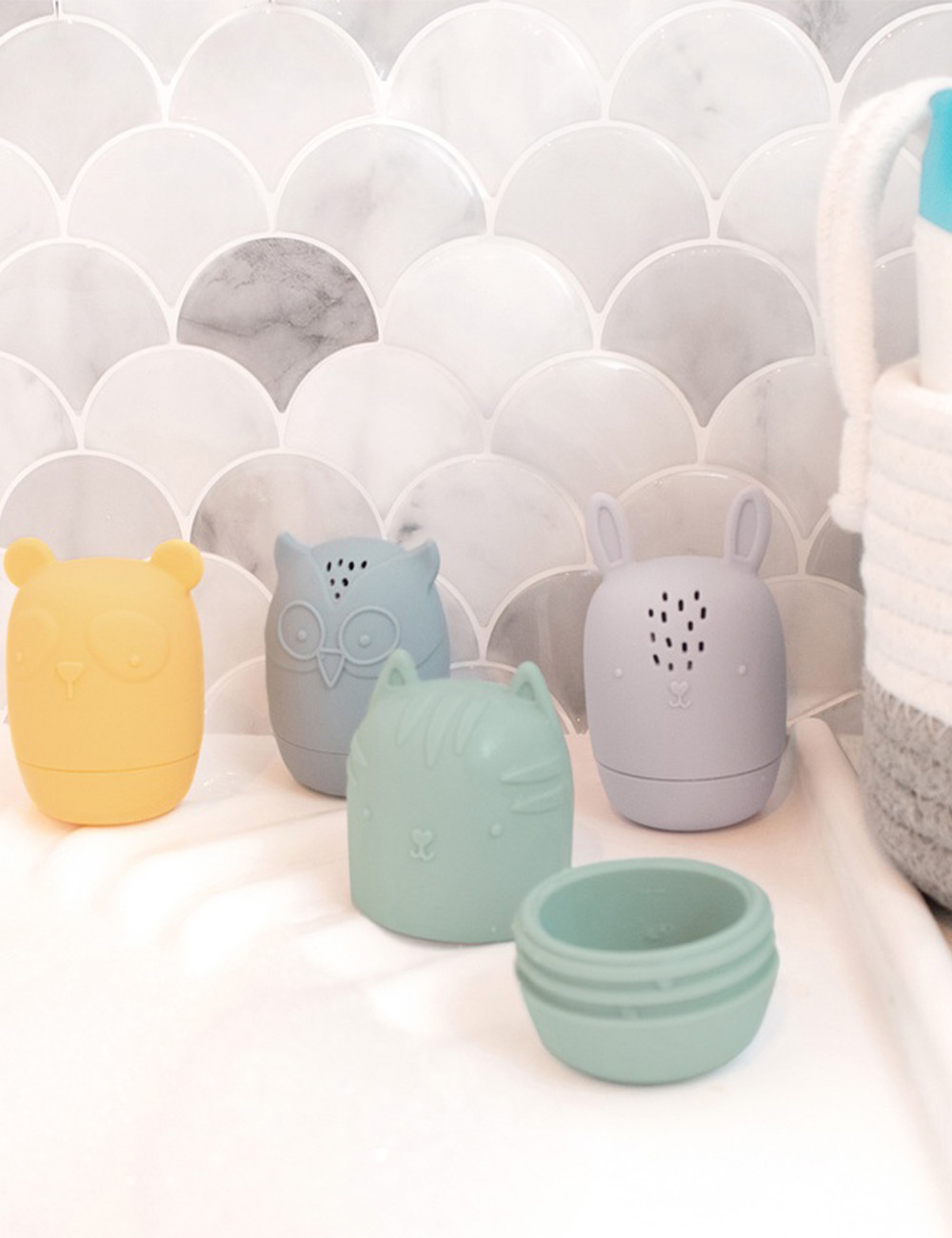 We don't know who needs to hear this, but those cheap bath toys you were thinking of buying? They'll be filled with gross black mould after approximately three baths, and that is not something you want to be squeezing into a baby's lovely, warm bubble bath, trust us. These Silicone Bath Buddies are what you want instead—they can be pulled apart for cleaning and to air dry, while still offering plenty of opportunities for relaxing and explorative bath play. Excuse us, just adding them to cart.
Pregnancy Massage
Trust, if the glowing mummy-to-be isn't already in dire need of a massage, they soon will be, as the little bundle of joy slowly puts more and more pressure on her lower back, and well, pretty much everywhere. Endota's pregnancy massages are performed by qualified therapists that will customise this treatment to their needs, helping to relieve tension, calm the mind, and melt away individual aches and pains. Get them a gift voucher and then even if they don't have a chance to book in for a treatment before bub comes, the vouchers last for three years—by which time they will definitely need a little me time.
Need more baby shower gift ideas? Check out these books that every kid needs on their bookshelf.
Image credit: Urban List archives