Ok, so the skincare world is…as daunting as can be. Sometimes that collection of The Ordinary serums staring back at you from the bathroom cabinet feels like the radiating glares of the TC (Too Cool /popular queens) group from high school. At the end of the day, we just want something hydrating yet matte, pore tightening but also brightening and also anti-acne but ALSO anti-aging but ALSO not a million bucks. Is that too much to ask for? Spoiler darl—yes it is if you try and take on the multi gazillion dollar manipulative conglomerate that is the beauty aisle alone. Take a breath, cause we've done the leg work with the slippery serpent that is serums, and we've got the best ones rounded up right here.
Best Brightening Serums
Sunday Riley Good Genes Lactic Acid Treatment
It's no surprise that the reigning queen of the skincare world, Sunday Riley is here on our list, the cult following and reviews speak for themselves. The Good Genes Lactic Acid treatment sloughs off dull, pore-clogging dead skin cells to reveal your best-ever skin. Fine lines are obliterated by the serum's plumping quality (no, it doesn't sting like the Too Faced Lip Plumping Gloss) and if you use her consistently, normally stubborn-to-remove hyperpigmentation and aging get significantly lessened.
Murad Vita-C Glycolic Brightening Serum
Like most brightening serums, the power behind the Murad Vita-C Glycolic Brightening Serum lies in the high concentration of vitamin C. Glycolic Acid exfoliates the skin allowing for said vitamin to penetrate the skin deeper. This serum is fragrance and artificial colour-free and works for all skin types. Oh yeah, it also boasts a 4.5-star rating on Sephora from 240 peeps who've given it a whirl.
Biossance Squalane + Vitamin C Dark Spot Serum
So turns out Squalane is more than just a fun word to say. It is produced naturally by your skin cells, but the amount you produce decreases as you get older and actually is in prime production in your teen years, at least for some—the only thing that was in overdrive in our teen years was sebum. Anyway, the Biossance Squalane + Vitamin C Dark Spot Serum has white shiitake mushroom extract blended with a unique derivative of vitamin C to thank for its mass of 5-star reviews. Put simply, it does what it says it does—degrades dark spots PLUS prevents new ones from popping up.
Best Hydrating Serums
Eye of Horus Cosmetics Seven Seed Scared Oil
Clean beauty at its best, this uber hydrating oil can be used in place of your daily moisturiser or primer, simplifying your beauty routine down to one sacred bottle. Lightweight and silky, Seven Seed Scared Oil is 100% natural, vegan-friendly and cruelty-free
. Made with Moringa, Abyssinian, Hemp, Pomegranate, Marula, Baobab and Nigella Seed Oil for skin renewal
, this elixir will boosts hydration, stimulate collagen production
 as well as reducing fine lines, dark spots, dryness and inflammation
. It's a winner.
Esmi Hyaluronic Hydrating Serum
You know who would know a thing or two about hydrating dry skin? An Aussie made brand. The air here down under is often seriously dry and hot, which ain't exactly ideal for so many of our skin and hair. Luckily we have the saviour that is Esmi, who's devised a splash of water to the face in serum form—their Hyaluronic Hydrating Serum. This serum replenishes skin on the cellular level with triple-action Hyaluronic Acid which increases hydration by 25% within two hours. Yeah, it sounded next level to us too so trust us when we say—at least a couple of the hundreds of 5-star reviews on the website are from us.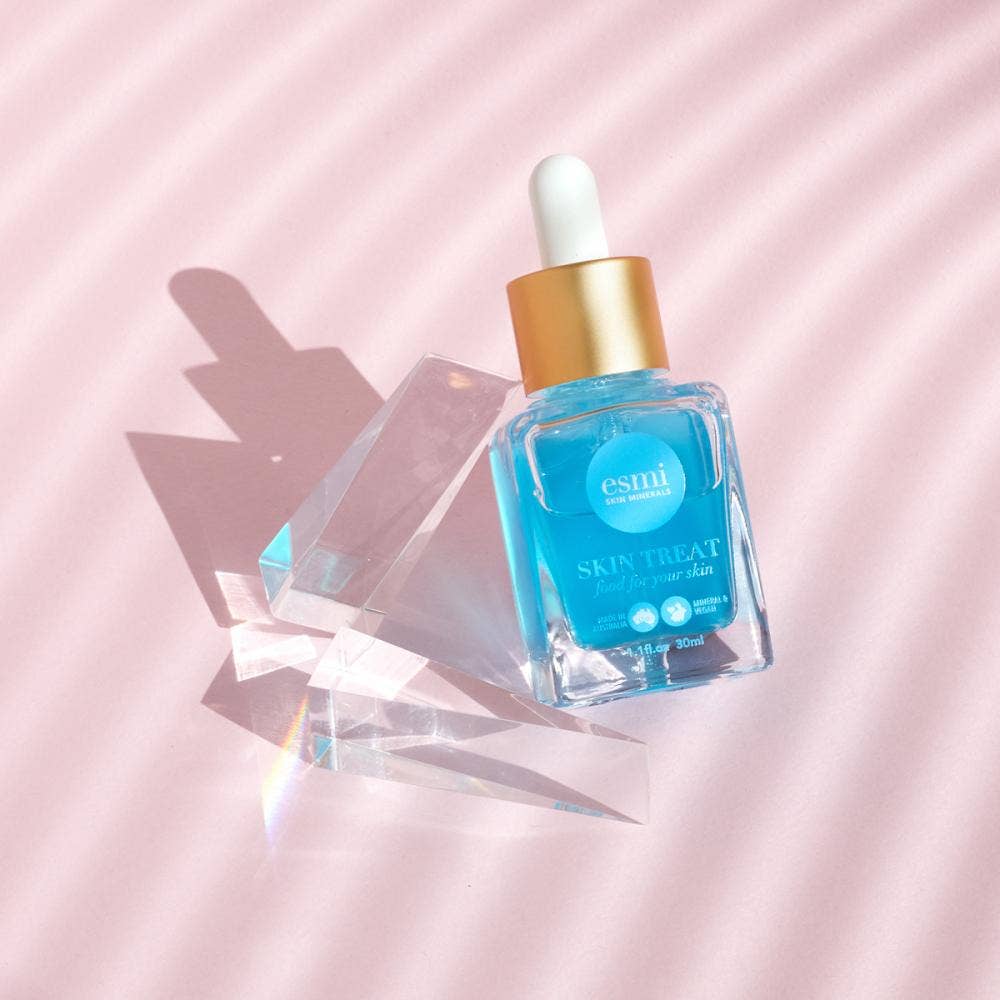 Laneige Glowy Makeup Serum
One of the top reviews on Sephora's website for this serum is aptly titled 'what's this sorcery?' and we couldn't agree more. For the oily gals, this one's for you. You thought that you didn't need hydration with oily skin? Girl, come on, follow skincarebyhyram on TikTok like the rest of us! The Laneige Glowy Makeup Serum is a primer as well as a skin serum and boy does that foundation glide on smoothly after using. It's made with diamond mineral powder (?!) which really does create a visibly healthy, reflective glow.
Sand & Sky Australian Emu Apple Dreamy Glow Drops
Aside from the undeniable pop of colour that the packaging adds to your side of the bathroom mirror cabinet, the Sand & Sky Australian Emu Apple Dreamy Glow Drops make your skin so dewy and smooth—think newborn baby dolphin. You may be wondering what an emu apple is. Well, high in antioxidants and natural waxes, emu apple is known for its ability to protect and nourish the skin and it's grown right here in Australia. The glow drops are also chockablock with vitamin C and Kakadu Plum that lights up your skin from within for a dreamy hydrated glow that lasts.
Best Serums For Blemished Skin
Drunk Elephant T.L.C. Framboos Glycolic Resurfacing Night Serum
Ok, this is where this Accutane-treated writer personally steps up to the mic to give her 2 cents. After most of us, acne-prone beings are downright product-catfished by influencer endorsements for much of our lives, it's not often a product comes along that actually slaps. Drunk Elephant's T.L.C. Framboos Glycolic Resurfacing Night Serum is truly a resurfacing miracle. Thank a blend of glycolic, tartaric, citric and salicylic acids in advance for your brand new skin. Seriously, it also fades scars so now you can forget about picking your face to within an inch of its life—it's just so hard not to pop. It also enhances the performance of other products by clearing the way for maximum absorption. Give the reviews a read if you need more convincing.
Avène Cleanance WOMEN Corrective Serum
They bring out the big guns for us acne-prone peeps and the Avène Cleanance WOMEN Corrective Serum is no different. A double threat, this serum works to reduce the appearance of blemishes and the production of excess sebum as well as being gentle enough for those with sensitive skin to improve the semblance of skin texture and tone. The main ingredients are Synovea, a component that helps to reduce blemishes and limit sebum oxidation while reducing excess sebum production and P-Refinyl, an inbuilt mattifier that also tightens pores.
Avec Bioactive Nutrient Serum
This nourishing serum is like a superfood for your face. Each bottle is packed with 14 vitamin and mineral-rich botanicals that are hand-picked by farmers to ensure every ingredient is plucked at the height of the plant's potency. The formula is made with a dreamy mix of jojoba oil which accelerates healing; burdock to combat breakouts, emon myrtle to cleanse congested pores and rosemary which is full of antioxidant and antibacterial properties which make it especially well suited for acne. This is your skin's new superhero.
Best Anti-Ageing Serums
Estèe Lauder Advanced Night Repair Synchronized Multi-Recovery Complex Serum
It's no secret we spend a little too much time using the baby filter on IG. Something that gives us a little more of a youthful appearance? Presenting: the Advanced Night Repair Synchronized Multi-Recovery Complex Serum from Estèe Lauder. Go to sleep slathered in this and you awake to a smoother, even-toned and radiant face. Bonus, it's non-comedogenic, fragrance-free and comes in recyclable glass packaging.
Rodan + Fields Total RF Serum
Ok so this one is pricey but trust is, it is a miracle worker for your skin. Total RF Serum is powered by R+F's RF TriEnergy Complex that combines scientific and natural ingredients to energise millions of surface skin cells to address all the key signs of skin aging. RF TriEnergy Complex is made up of Ayurvedic Sandalwood, Indian Kino Extract and Omega 6 Fatty Acid blended into a unique ratio for maximum potency. These powerful ingredients work synergistically together for ultimate optimisation of anti-ageing skin benefits, in a way that the individual ingredients do not. The result is smoother, firmer-looking skin with less visible fine lines. Apply this beauty in the am and pm before moisturising.
ALPHA-H Liquid Gold Midnight Reboot Serum
Ok, alert– we've got an award winner in the house: the ALPHA-H Liquid Gold Midnight Reboot Serum. This liquid gold won Beauty Haven Best In Beauty Awards last year, and to be honest if you get just one serum from our list, let it be this one. One reviewer writes, 'This product makes me want to cry happy tears'. Seriously, stalk their website. The magical elixir speeds up the skins renewal process and in the process drastically refines tone and brightness as well as reducing sun damage and blemishes. Also fun fact, it's made right here in Australia. Go us!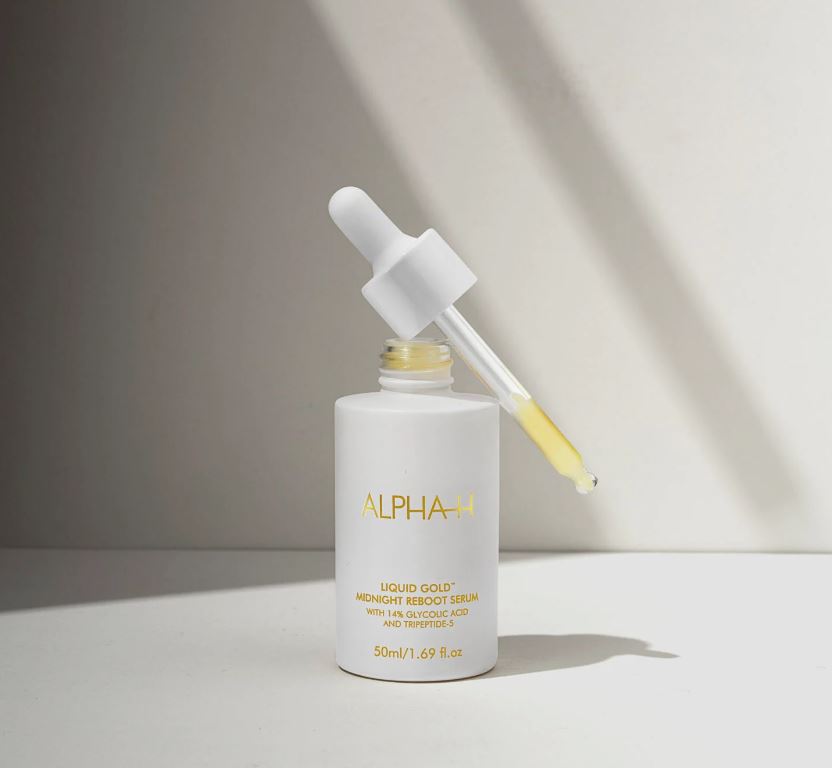 Synergie Skin SuperSerum+
After something more…scientific? How about the SuperSerum+ from Synergie Skin that literally tweaks how your genes produce collagen. The star of the show is the advanced active botanical that does the hard yards with your collagen-producing cells as well as a neuropeptide that resembles a muscle relaxant that properly softens fine lines and wrinkles. For science queens, this ingredient is Acetyl Hexapeptide-51 Amide, a peptide complex that copies the natural human genetic factor (Fox-O3a) able to reverse cell ageing and repair genetic damage. Don your lab coat and start applying.
Biologi Bm Regenerate Serum
Sometimes you gotta keep it simple. The team at Biologi certainly agree, their Bm Regenerate Serum is only 2 ingredients—Mountain Pepper Berry Fruit Extract and 0.2% sodium benzoate. Don't let this serum's simplistic ingredient list fool you—Mountain Pepper Berry is the hero ingredient because of its superior antioxidant and collagen-boosting potential. The Native Mountain Pepper Berry enhances collagen production, repairs barrier function, and increases hydration to gently defy the visible signs of ageing.
Best Budget Serums
The Ordinary Buffet Serum
Ok so there may have been some The Ordinary slander at the beginning of this article, but that doesn't mean we don't love them. Not only are their formulas bomb, but there's also just something irreplaceable about only having to pay $6.23 on the ol' Afterpay payments for a serum that works. The Buffet serum is how it sounds; a buffet for the face. Anything good you can think of is in this little frosted bottle, it's got ya tetrapeptides, tripeptides and even hexapeptides. Yeah look all we know is it's affordable and makes our skin look nice.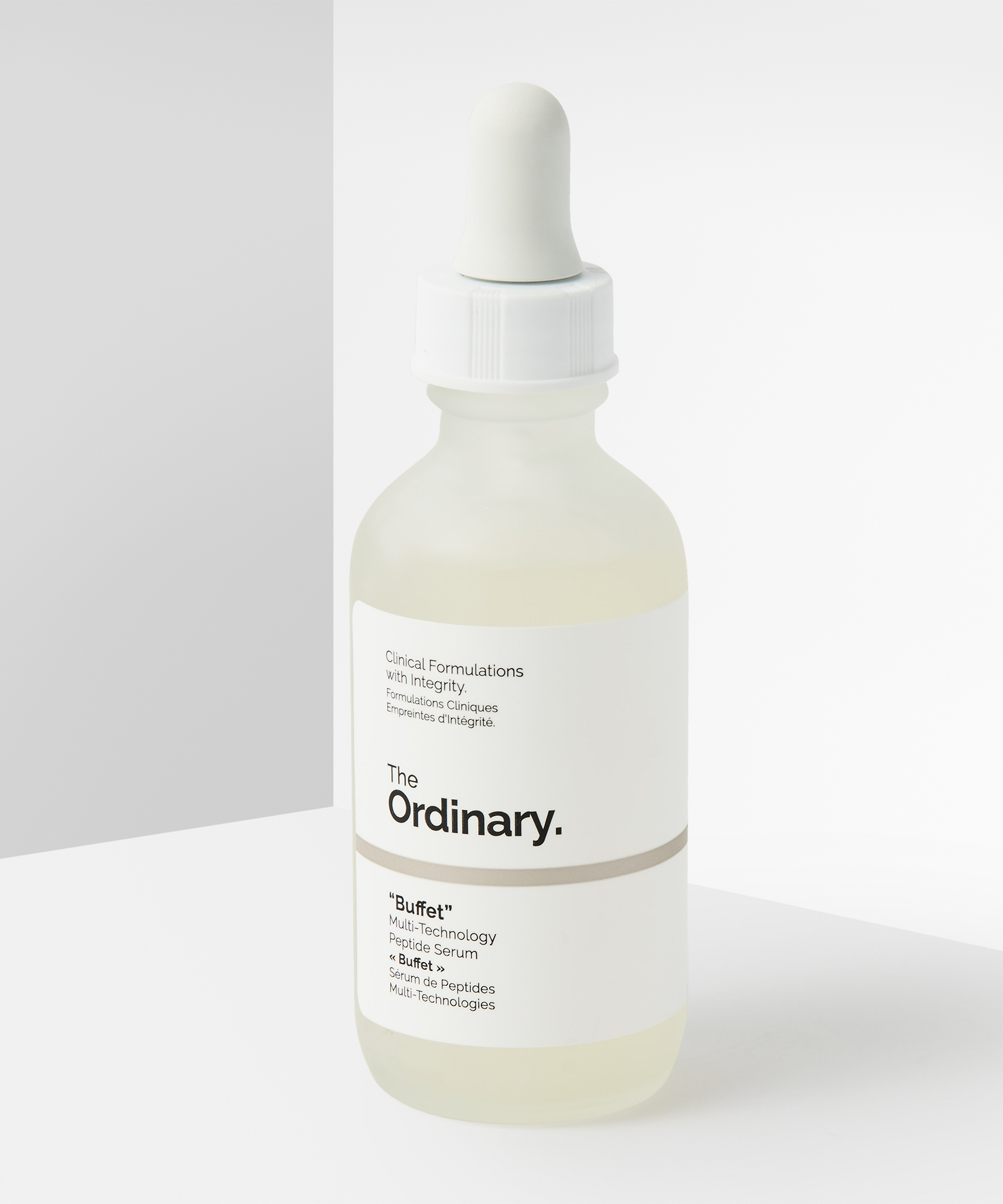 Innisfree Green Tea Seed Serum
There hasn't been much mention of the phenomenon of Korean skincare in this list yet, despite the chokehold that it has on our Pinterest boards and wallets. That ends here. Perhaps the most recognizable trigger words for Korean beauty: glass skin. Think poreless, luminous, and translucent downright fairy princess skin. Amazingly, you can achieve all this for only $40 thanks to the Innisfree Green Tea Seed Serum which deeply hydrates and protects due to the potency of the main ingredient—green tea seeds. Who'd have thunk? At any rate, we aren't the only ones that love it—its popularity has earned this little green powerhouse an impressive 4.3 stars out of 5 from avid users.
Pixi Hydrating Milky Serum
There's not a human dead or alive that hasn't heard of and loved Pixi skincare. Unbeatable prices, amazingly effective formulas and even cute packing make this brand impossible to pass up upon entry to the Sephora. They of course have a serum worthy of our mention, the Hydrating Milky Serum. It's so lightweight it applies like silk itself while hydrating the skin. Glycerin traps moisture for a plumped effect while rose flower extract, jojoba oil and aloe vera fully nourish the skin.
Looking for some skin protection to use after you've slathered your face with the best face serums? Here are the best sunscreens to buy right now.
Image credit: Ranyhyn Laine
Editor's note: Urban List editors independently select and write about stuff we love and think you'll like too. Urban List has affiliate partnerships, so we get revenue from your purchases.