Ok, so the skincare world is…as daunting as can be, and sometimes that collection of The Ordinary serums staring back at you from the bathroom cabinet feels like a veritable chemistry lab ready to blow at any moment.
Take a breath, cause we've done the leg work with the slippery serpent that is serums, and we've got the best serums for your face rounded up right here.
Best Brightening Serums

Murad Vita-C Glycolic Brightening Serum
Like most brightening serums, the power behind the Murad Vita-C Glycolic Brightening Serum lies in its high concentration of vitamin C, while glycolic acid exfoliates the skin allowing for said vitamin to penetrate the skin deeper. This serum is fragrance- and artificial colour-free and works for all skin types.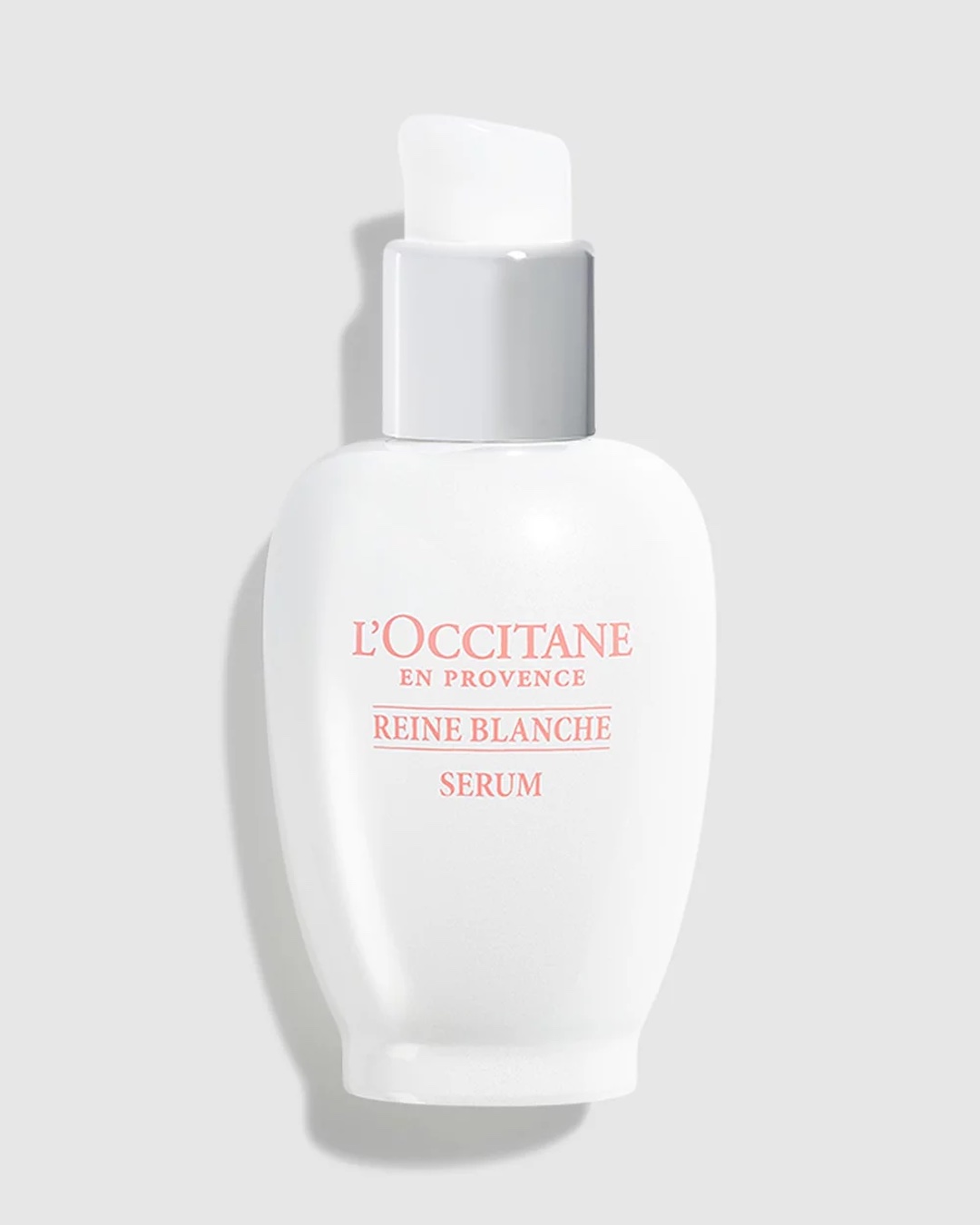 L'Occitane Reine Blanche Brightening Serum
Ideal for those with some pigmentation issues, this serum brightens and tones the skin with organic meadowsweet flowers water, white mulberry extract and salicylic acid. The Reine Blanche Brightening Serum is a silver bullet for upping the skin's luminosity, clearing any dullness and unevenness, and giving you a serious glow.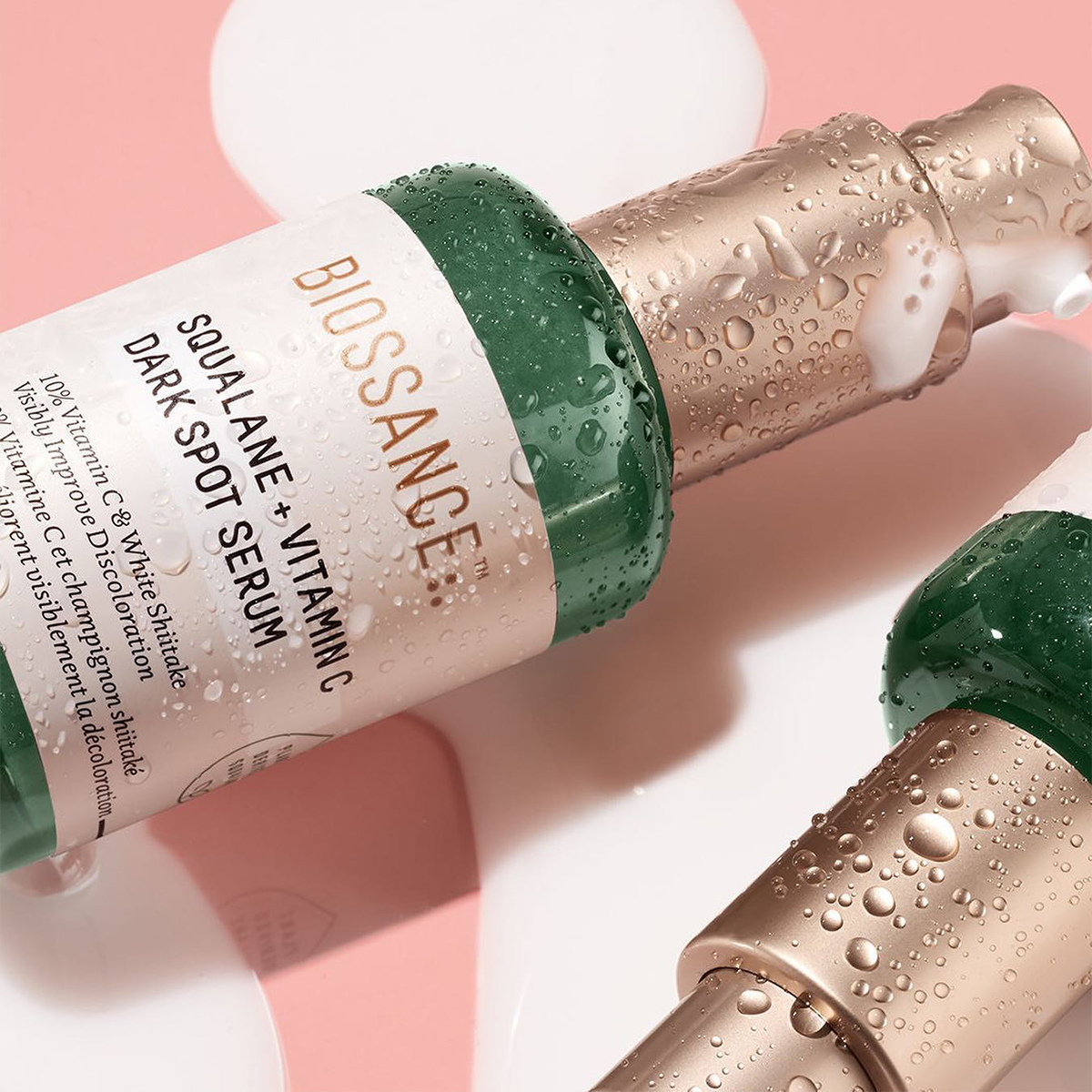 Biossance Squalane + Vitamin C Dark Spot Serum
Turns out Squalane is more than just a fun word to say. It is produced naturally by your skin cells, but the amount you produce decreases following your glorious teen years. The Biossance Squalane + Vitamin C Dark Spot Serum has white shiitake mushroom extract blended with a unique derivative of vitamin C to thank for its mass of 5-star reviews. Put simply, it does what it says it does: degrades dark spots PLUS prevents new ones from popping up.
Best Hydrating Serums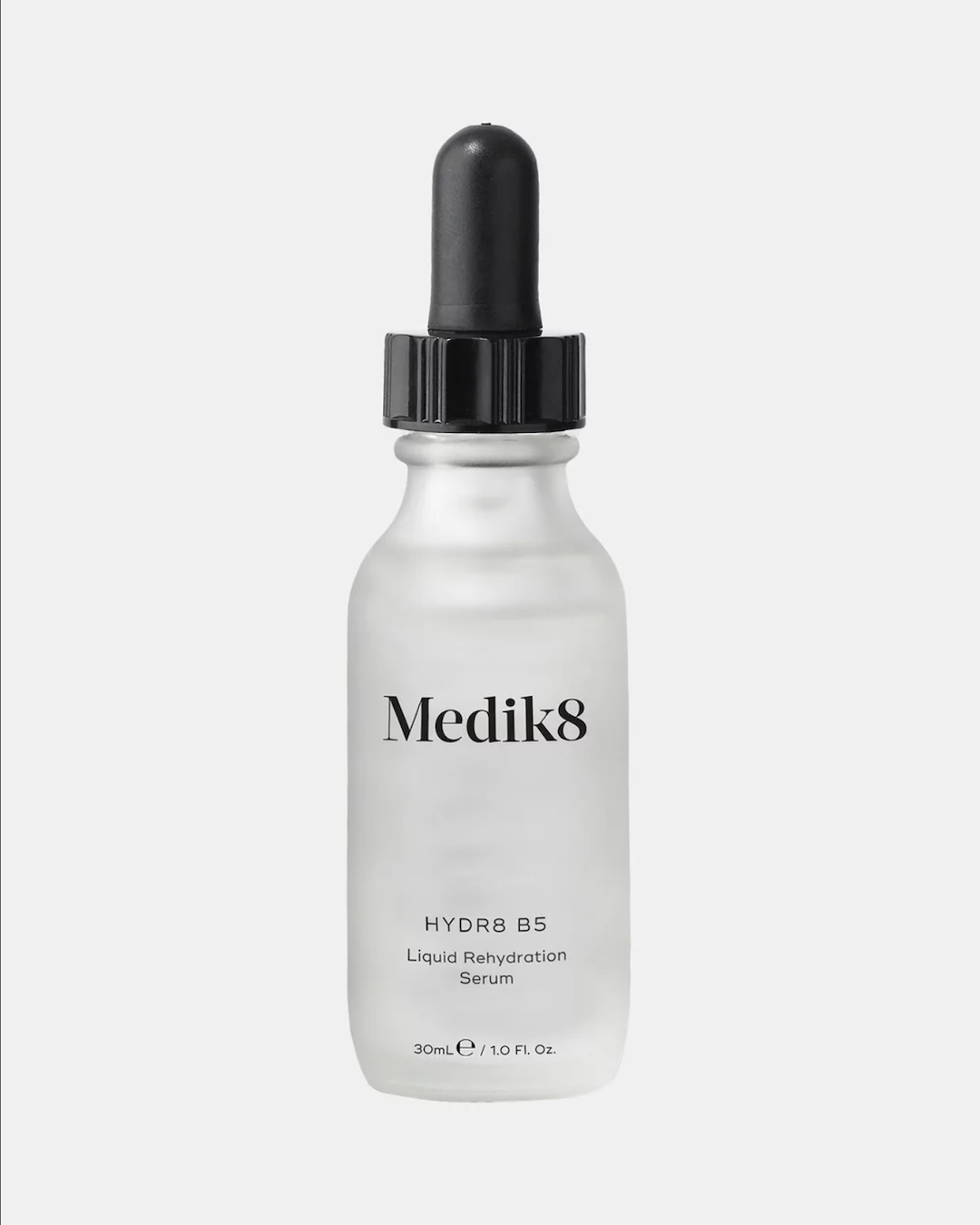 Medik8 Hydr8 B5
We all know about the benefits of hyaluronic acid by now, and this bad boy is packed with the good stuff. Blending HA with vitamin B5 to improve skin's water retention and regeneration, the fast-absorbing, silky-smooth serum softens fine lines and wrinkles to leave skin supple, restored and nourished. Buy yours here.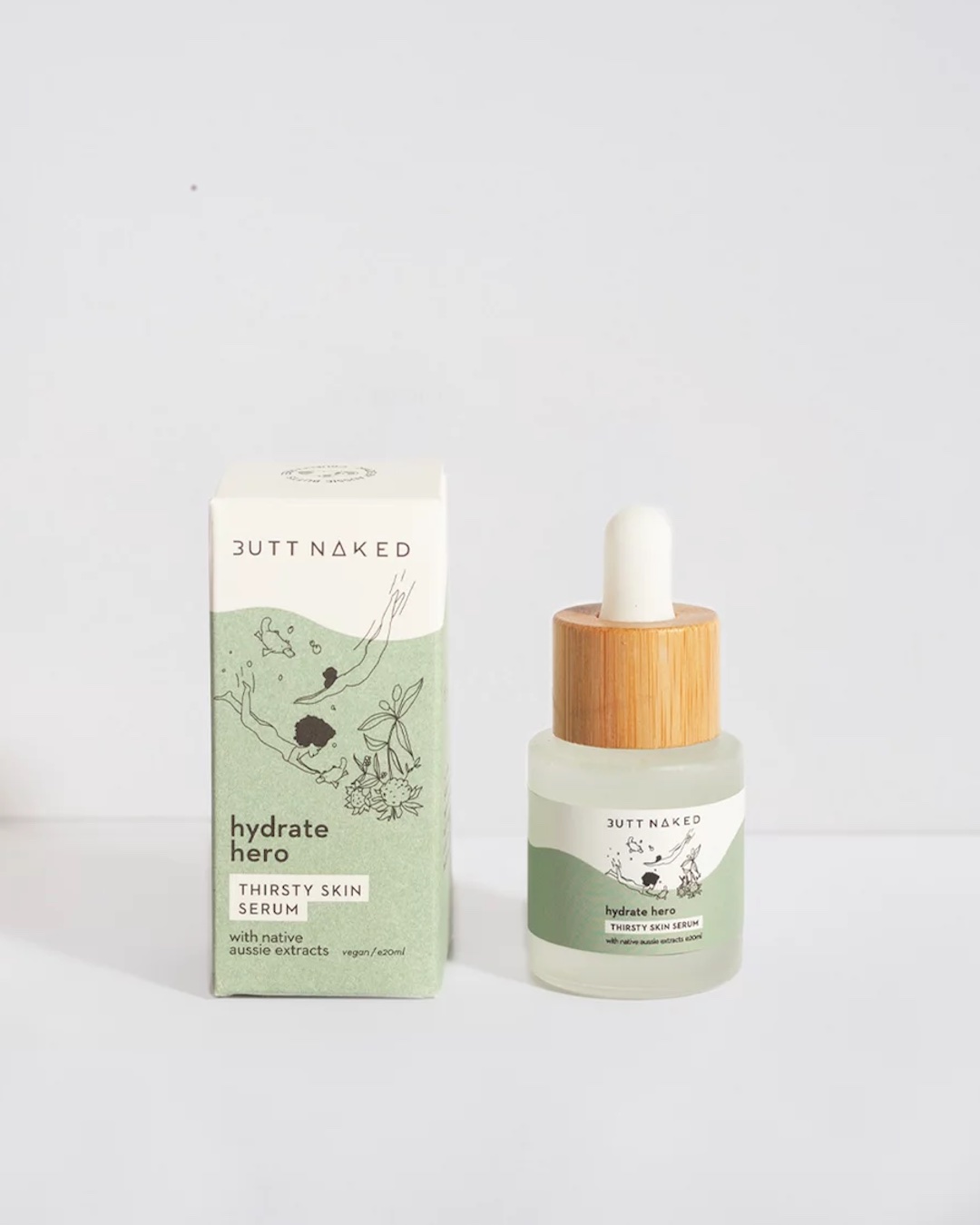 Butt Naked Body Hydrate Hero Thirsty Skin Serum
Banish any dry spells with this silky serum to deeply hydrate the skin. It's packed with Aussie native ingredients like finger lime, lilli pilli and Waratah flower extract to keeps skin calm and inflammatory free. Buy yours here.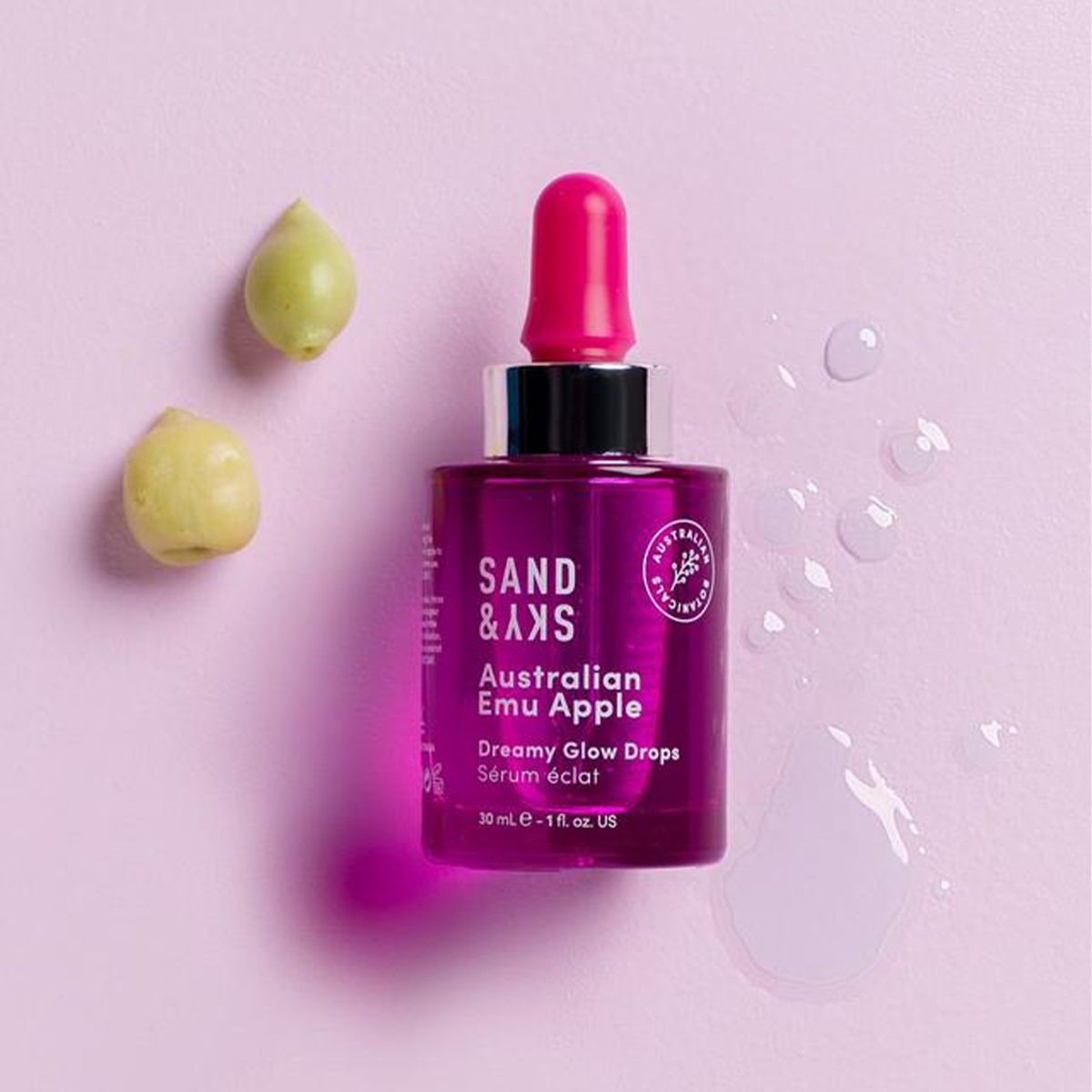 Sand & Sky Australian Emu Apple Dreamy Glow Drops
Aside from the undeniable pop of colour that the packaging adds to your side of the bathroom cabinet, the Sand & Sky Australian Emu Apple Dreamy Glow Drops make your skin so dewy and smooth—think newborn baby dolphin. High in antioxidants and natural waxes, emu apple is known for its ability to protect and nourish the skin, and the glow drops are also chockablock with vitamin C and Kakadu plum.
Best Serums For Blemished Skin

Endota New Age Blemish Control Serum
There's no shame in dealing with pesky adult acne, so this epic blemish control serum (which you can also use as a spot treatment) is a one-two for keeping acne-prone skin under control while also handling signs of premature ageing. Active ingredients including lactic acid and niacinamide to help combat acne and minimise the appearance of age spots, while chamomile calms and soothes irritated skin and inhibits bacteria growth.

Drunk Elephant T.L.C. Framboos Glycolic Resurfacing Night Serum
Thanks to a blend of glycolic, tartaric, citric and salicylic acids, Drunk Elephant's T.L.C. Framboos Glycolic Resurfacing Night Serum is truly a resurfacing miracle. Seriously, it also fades scars and enhances the performance of other products by clearing the way for maximum absorption.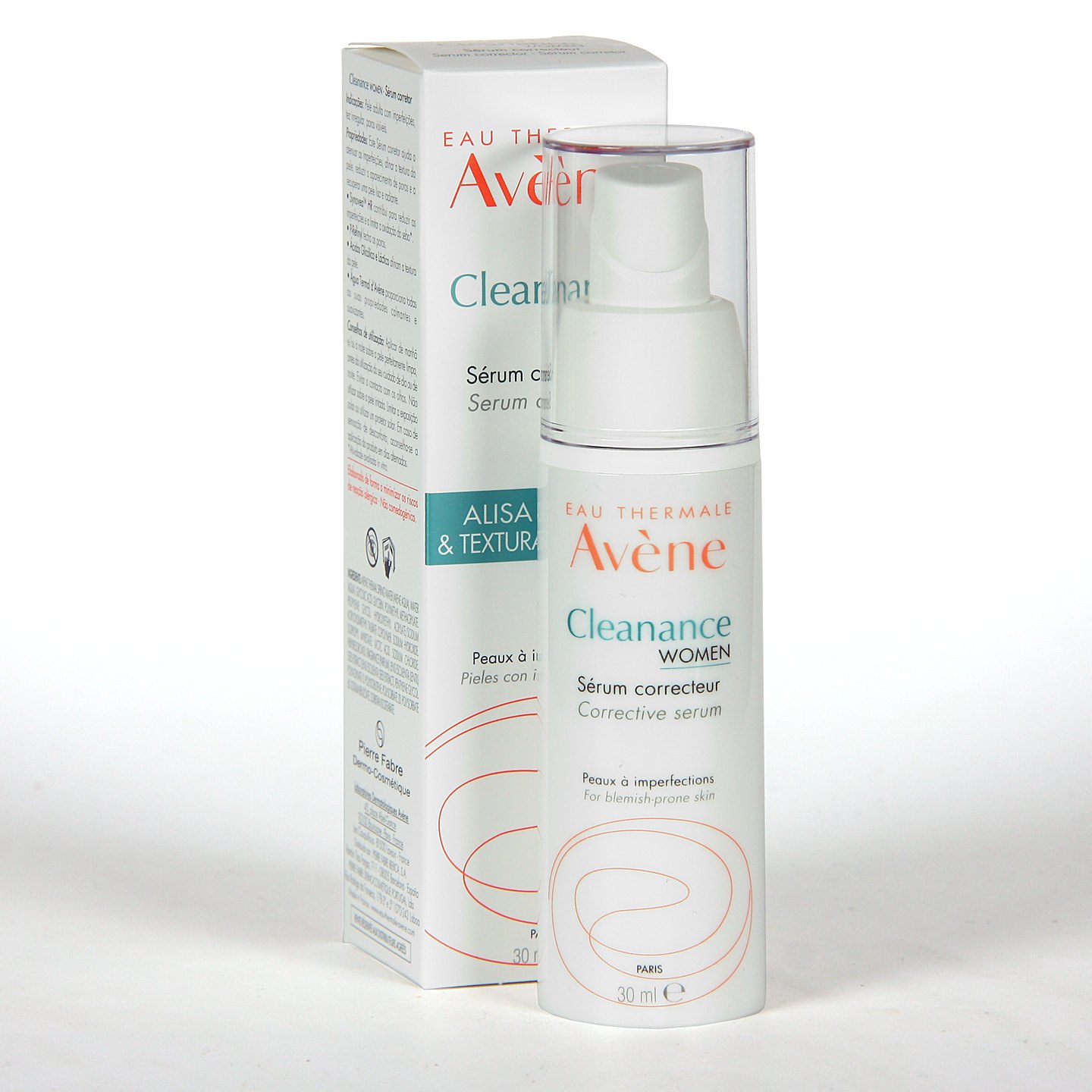 Avène Cleanance WOMEN Corrective Serum
They bring out the big guns for us acne-prone peeps and the Avène Cleanance WOMEN Corrective Serum is no different. A double threat, this serum works to reduce the appearance of blemishes and the production of excess sebum as well as being gentle enough for those with sensitive skin. The main ingredients are Synovea, a component that helps to reduce blemishes and limit sebum oxidation while reducing excess sebum production, and P-Refinyl, an inbuilt mattifier that also tightens pores.
Best Anti-Ageing Serums

Estèe Lauder Advanced Night Repair Synchronized Multi-Recovery Complex Serum
It's no secret we spend a little too much time using the baby filter on IG. Something that gives us a little more of a youthful appearance? Presenting: the Advanced Night Repair Synchronized Multi-Recovery Complex Serum from Estèe Lauder. Go to sleep slathered in this and you awake to a smoother, even-toned and radiant face. Bonus, it's non-comedogenic, fragrance-free and comes in recyclable glass packaging.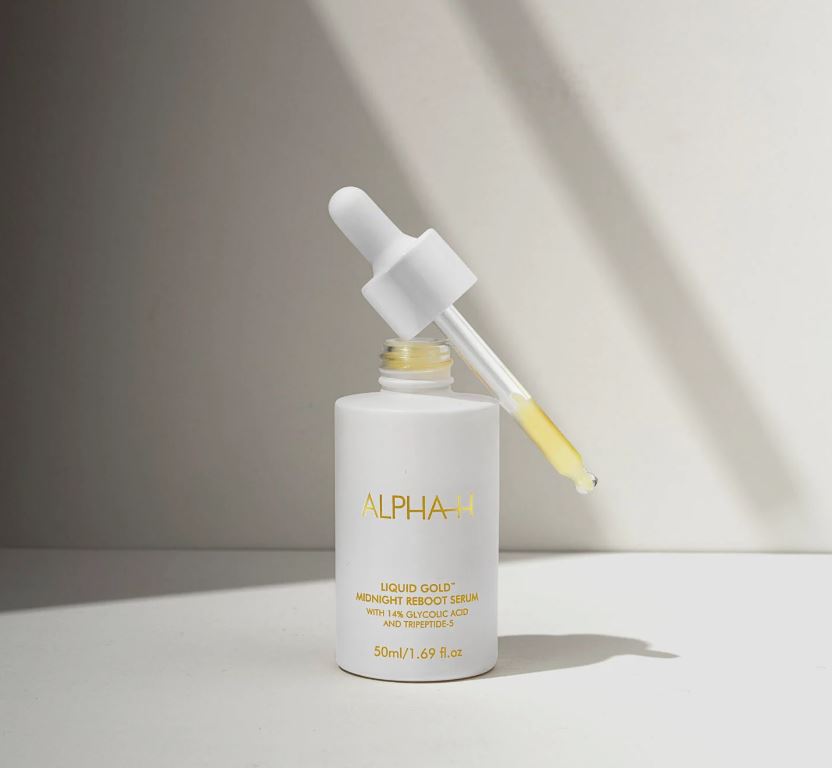 ALPHA-H Liquid Gold Midnight Reboot Serum
Ok, alert– we've got an award winner in the house: the ALPHA-H Liquid Gold Midnight Reboot Serum. This liquid gold won Beauty Haven Best In Beauty Awards last year and, to be honest, if you get just one serum from our list, let it be this one. The magical elixir speeds up the skin's renewal process and in the process drastically refines tone and brightness as well as reducing sun damage and blemishes.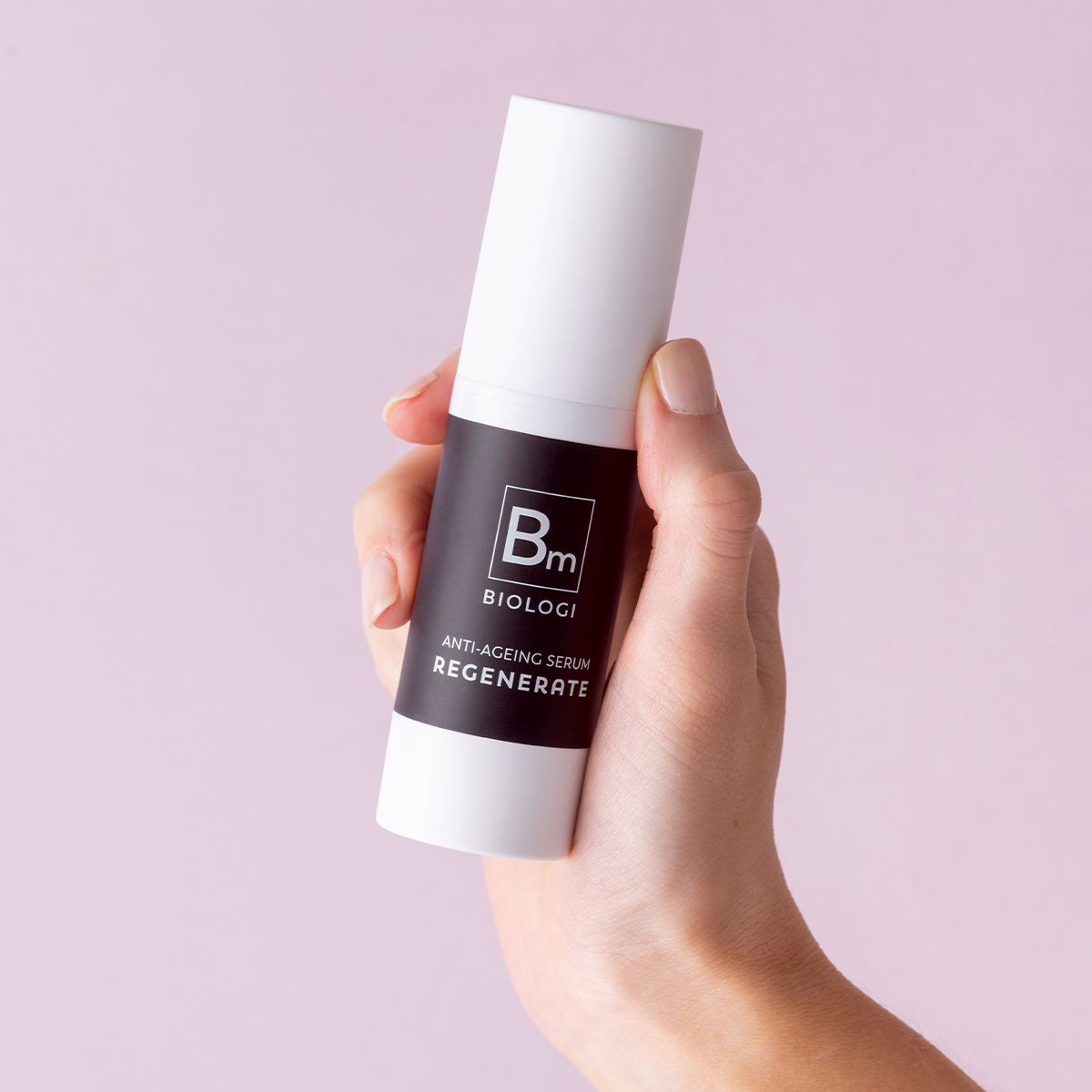 Biologi Bm Regenerate Serum
The team at Biologi is all about keeping things simple, so their Bm Regenerate Serum is only two ingredients: Mountain Pepper berry fruit extract and 0.2% sodium benzoate. Don't let this serum's simplistic ingredient list fool you—Mountain Pepper berry has superior antioxidant and collagen-boosting potential, and it also repairs barrier function and increases hydration to gently defy visible signs of ageing.
Best Budget Serums

The Ordinary Buffet Serum
Ok so there may have been some The Ordinary chat at the beginning of this article, but that doesn't mean we don't love them. The Buffet serum is how it sounds; a smorgasbord of good stuff for the face. Anything good you can think of is in this little frosted bottle, it's got ya tetrapeptides, tripeptides and even hexapeptides.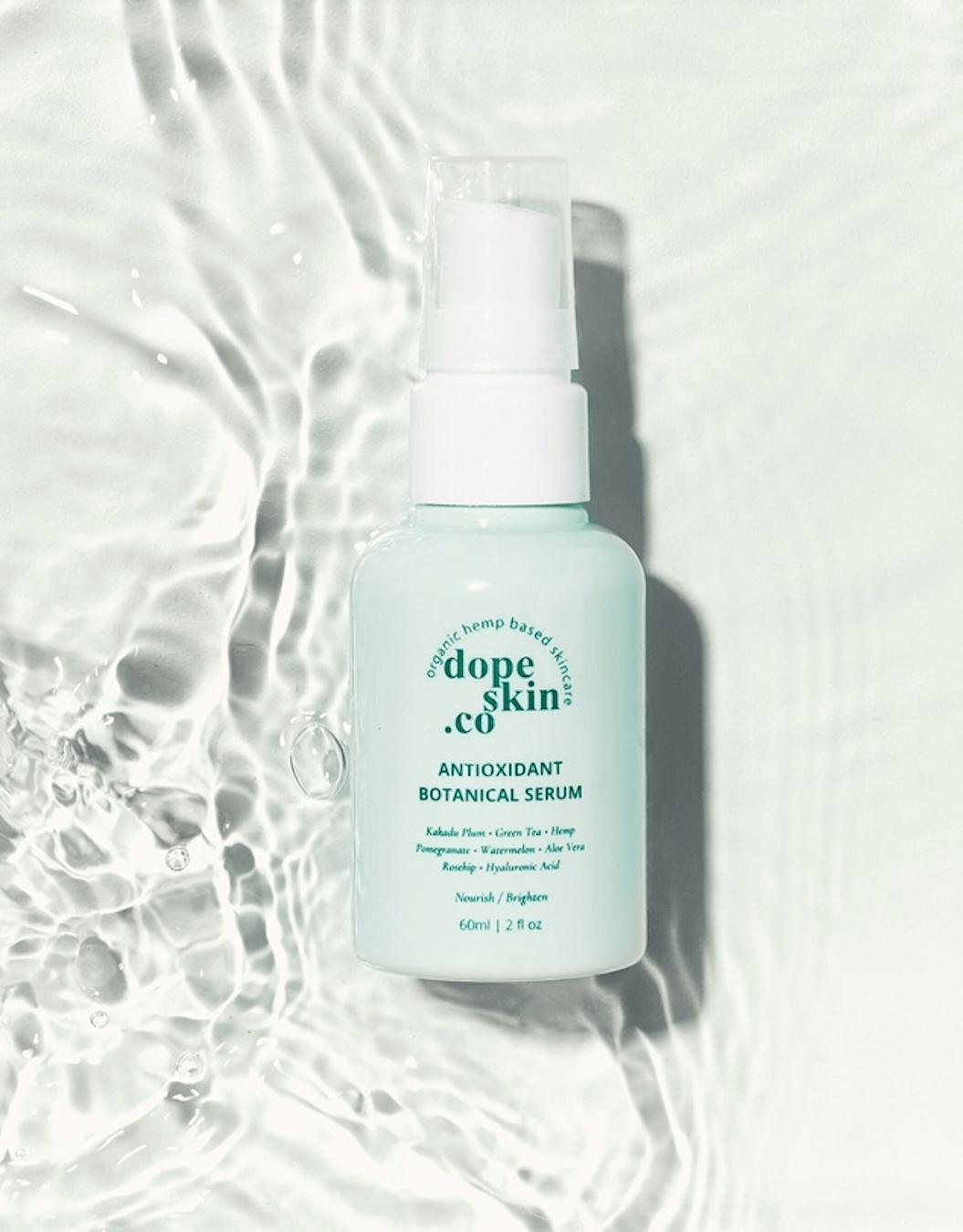 Dope Skin Co. Antioxidant Botanical Facial Serum
This Aussie-made serum may not cost you the world, but it will do a world of good for your skin. Packed with powerful plant-based antioxidants and vitamins to brighten, visibly reduce hyperpigmentation, and even skin tone and firm your skin, it's the perfect daily allrounder. Hyaluronic acid works to hydrate deeply and rose water and vitamin B3 balance your skin's oil production. Buy yours here.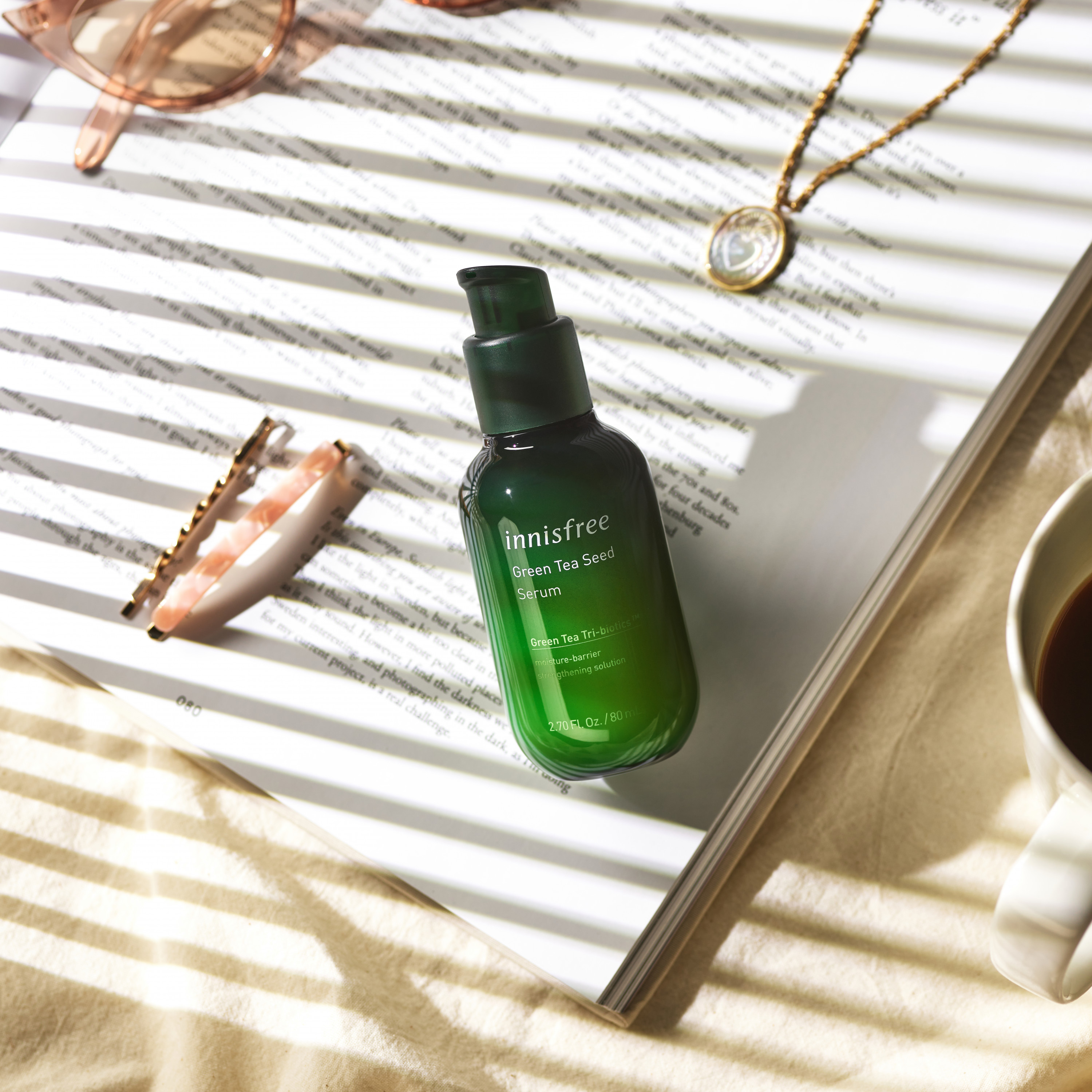 Innisfree Green Tea Seed Serum
There hasn't been much mention of the phenomenon of Korean skincare in this list yet, despite the chokehold that it has on our Pinterest boards and wallets. So let us drop perhaps the most recognizable trigger words for Korean beauty: glass skin. Think poreless, luminous, and translucent downright fairy princess skin. You can achieve all this for only $40 thanks to the Innisfree Green Tea Seed Serum which deeply hydrates and protects due to the potency of the main ingredient: green tea seeds.
Looking for some skin protection to use after you've slathered your face with the best face serums? Here are the best sunscreens to buy right now.
Editor's note: Urban List editors independently select and write about stuff we love and think you'll like too. Urban List has affiliate partnerships, so we get revenue from your purchases.