If you've tuned in to any of the hype about hemp beauty products recently, you'll know that this natural ingredient has some serious cred when it comes to nourishing your skin and hair. The latest darling of the beauty world, hemp oil is touted to achieve everything from balancing out oily skin without clogging pores to reducing inflammation and eczema.
Not to be confused with CBD oil, which is made from the leaves, stalks and flowers of the hemp plant, hemp seed oil is made from the seeds. Though we're guessing CBD beauty products will be flooding our feeds soon (now that CBD oil is legally obtainable over the counter), for now it's all about hemp oil, and all the glow-inducing benefits it provides.
So why is it so good for your skin? Well for starters, it's packed with antioxidants, vitamin E and vitamin A, all of which encourage skin growth and cell regeneration. It's also got some serious anti-inflammatory properties—good news for anyone who struggles with eczema.
If you're looking to add this wonder-oil to your beauty routine, here are some of the best hemp skincare products out there.
Alivio Hydrating Night Cream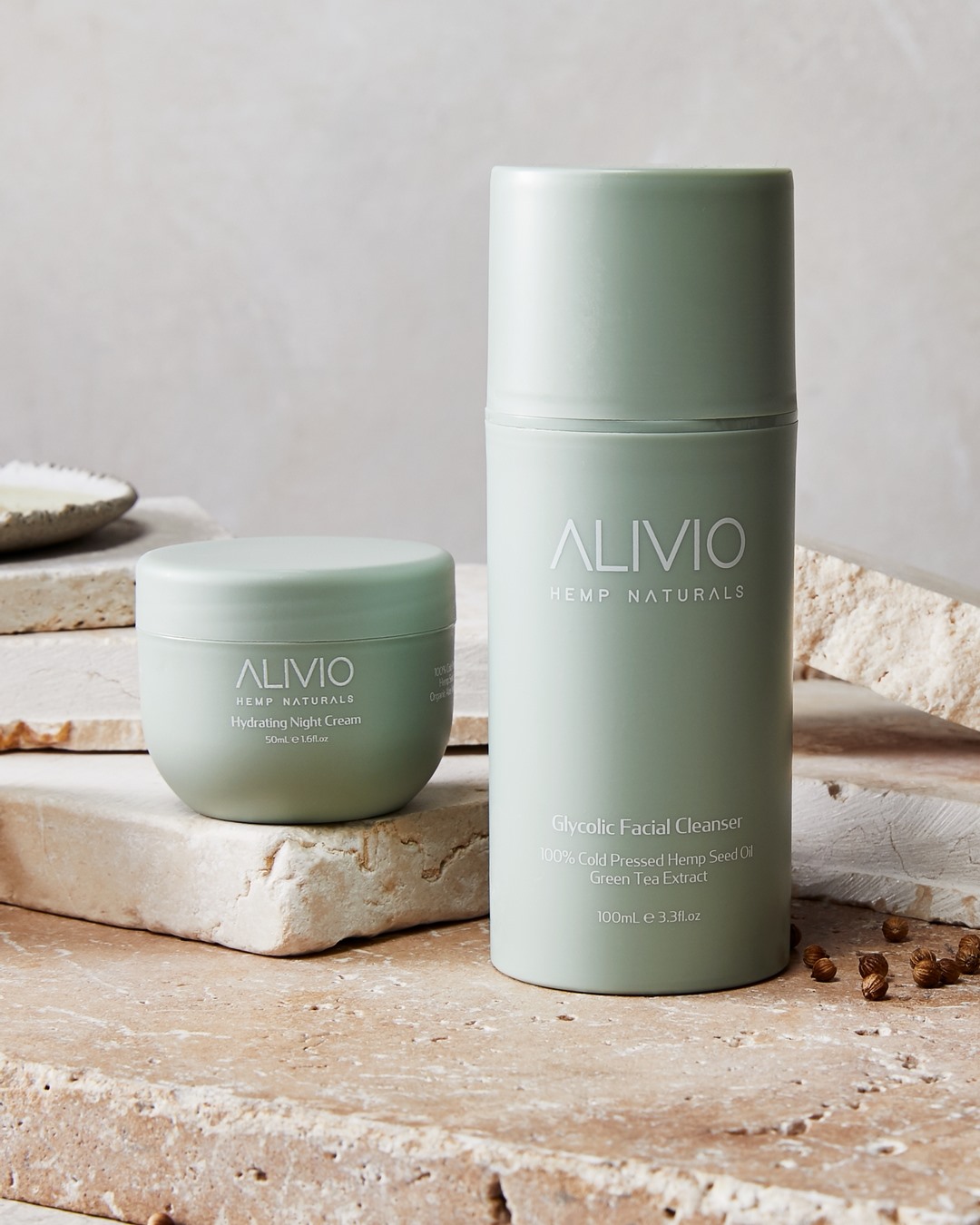 If you struggle with redness and inflammation, this powerful little pot will help make it a thing of the past. Alivio's skincare is all about the power of hemp, and their night cream's hero ingredient is hemp seed oil. That's not all it's packing though—aloe, vitamin B, bakuchiol and pro-collagen tripeptide-38 will restore firmness and tone, while calming chamomile will help you drift off to sleep. We also just adore the smell of this cream, it's seriously dreamy.
Dope Skin Co. Antioxidant Botanical Moisturiser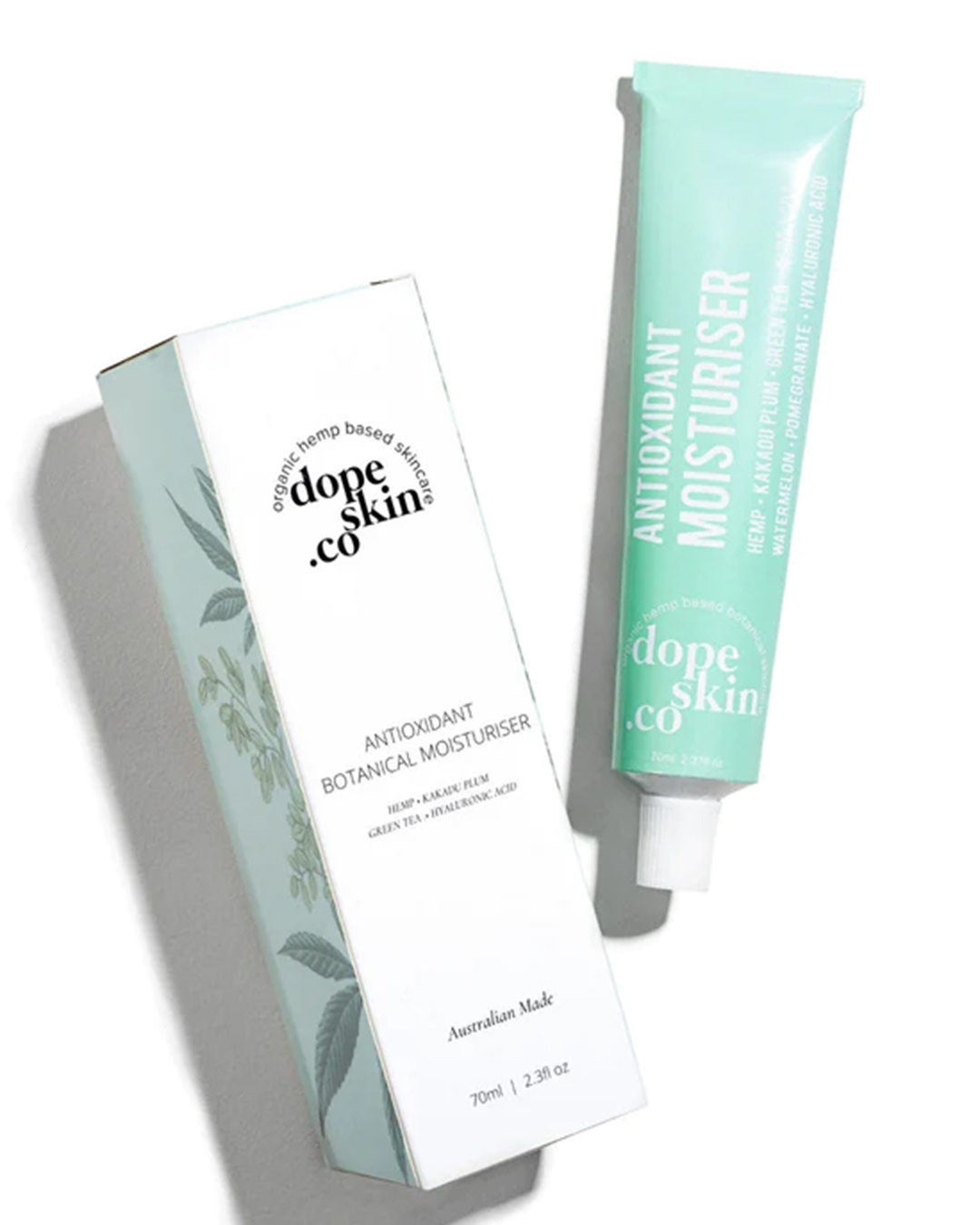 This lightweight, antioxidant-rich moisturiser is packed full of skin-soothing ingredients to keep your skin hydrated without feeling greasy. Formulated with Hemp, Vitamins E, B3, B5 and Hyaluronic acid, it's a great daily dose of moisture and it boasts a tasty list of botanical ingredients including Kakadu Plum, Watermelon & Green Tea. Buy yours here.
Hey Bud Skincare Hemp Clay Mask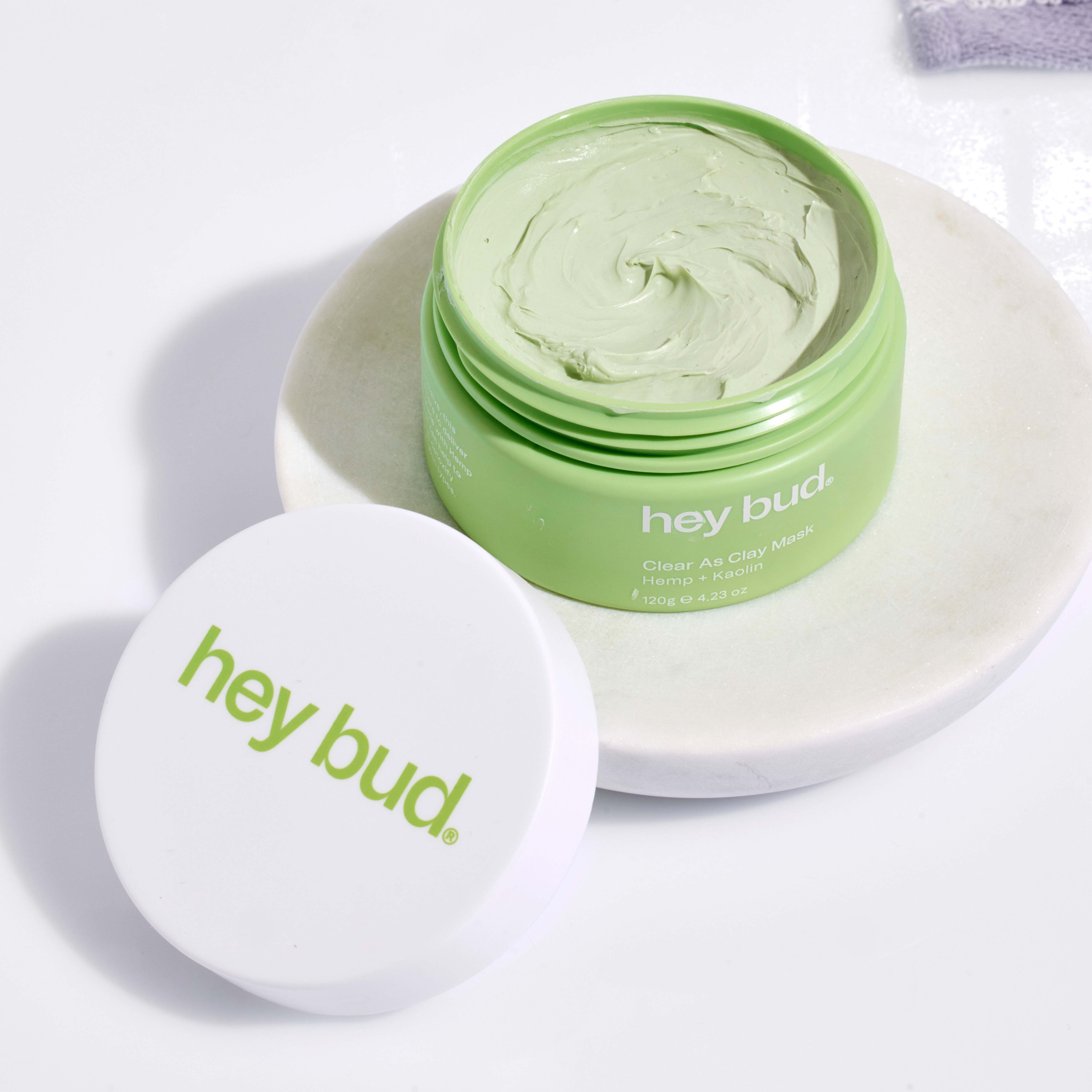 For anyone who loves a good clay mask session, Hey Bud Skincare's cult-followed hemp clay mask is your ideal Friday night in. Featuring hemp seed oil, kaolin clay, almond oil, avocado oil, matcha, goji extract and aloe vera, it's designed to help diminish fine lines and spots, and if the reviews and testimonials on the website are anything to go by, is a wonder product when it comes to clearing up problem acne. Follow it up with their brand new eye cream if you want to hit all the problem spots.
Cannabella Clarify Serum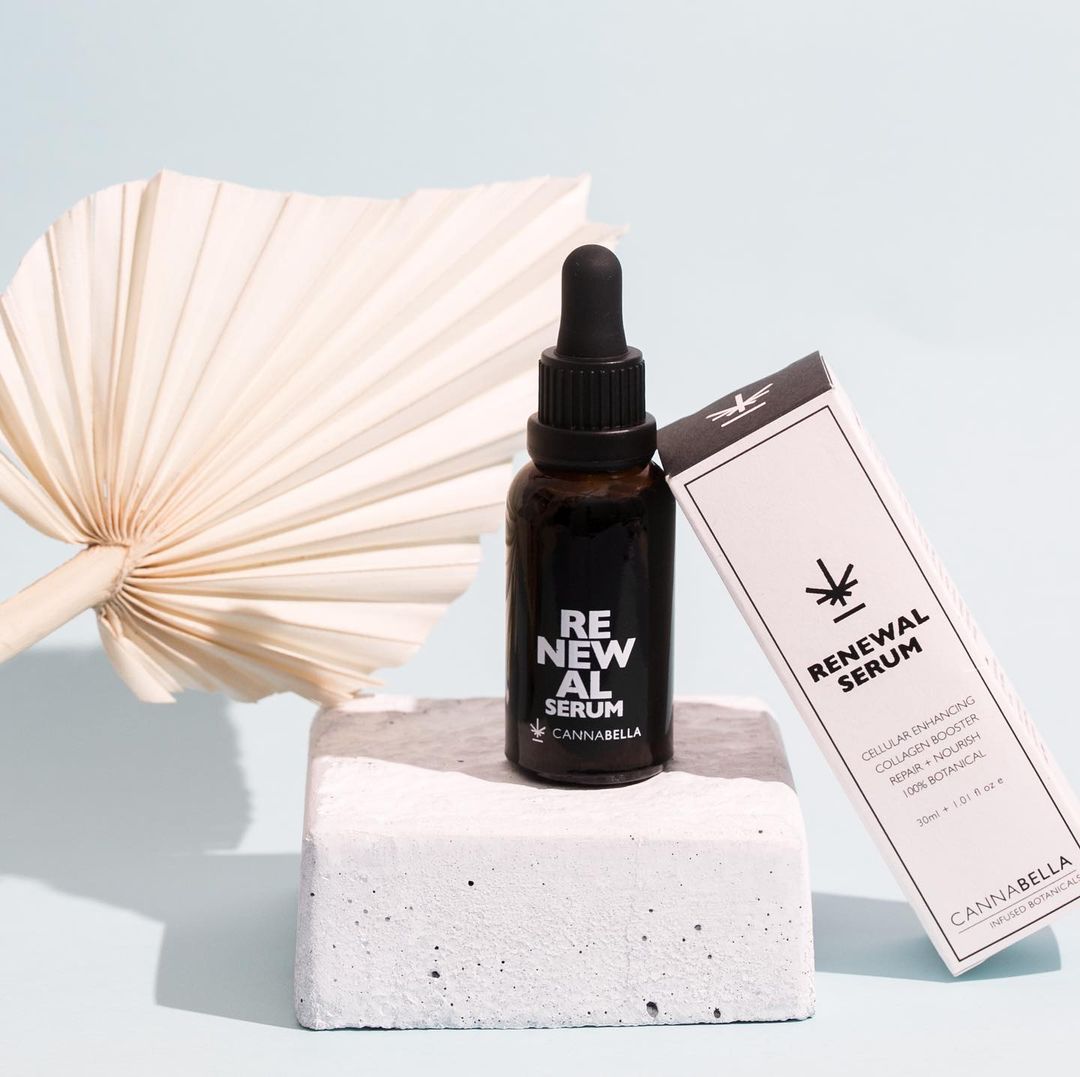 They might be a newbie in the hemp skincare scene, but Cannabella is already making waves—their anti-aging Renewal serum was named 2020's Cannabis Product of the Year. So what does it do? Well, it would be easier to tell you what it doesn't do—a few drops of this every night will boost collagen, balance hydration, soothe irritation, reduce redness and brighten your skin. Basically, it's your new superpower.
Koko & Kush A Daze Work Cleanser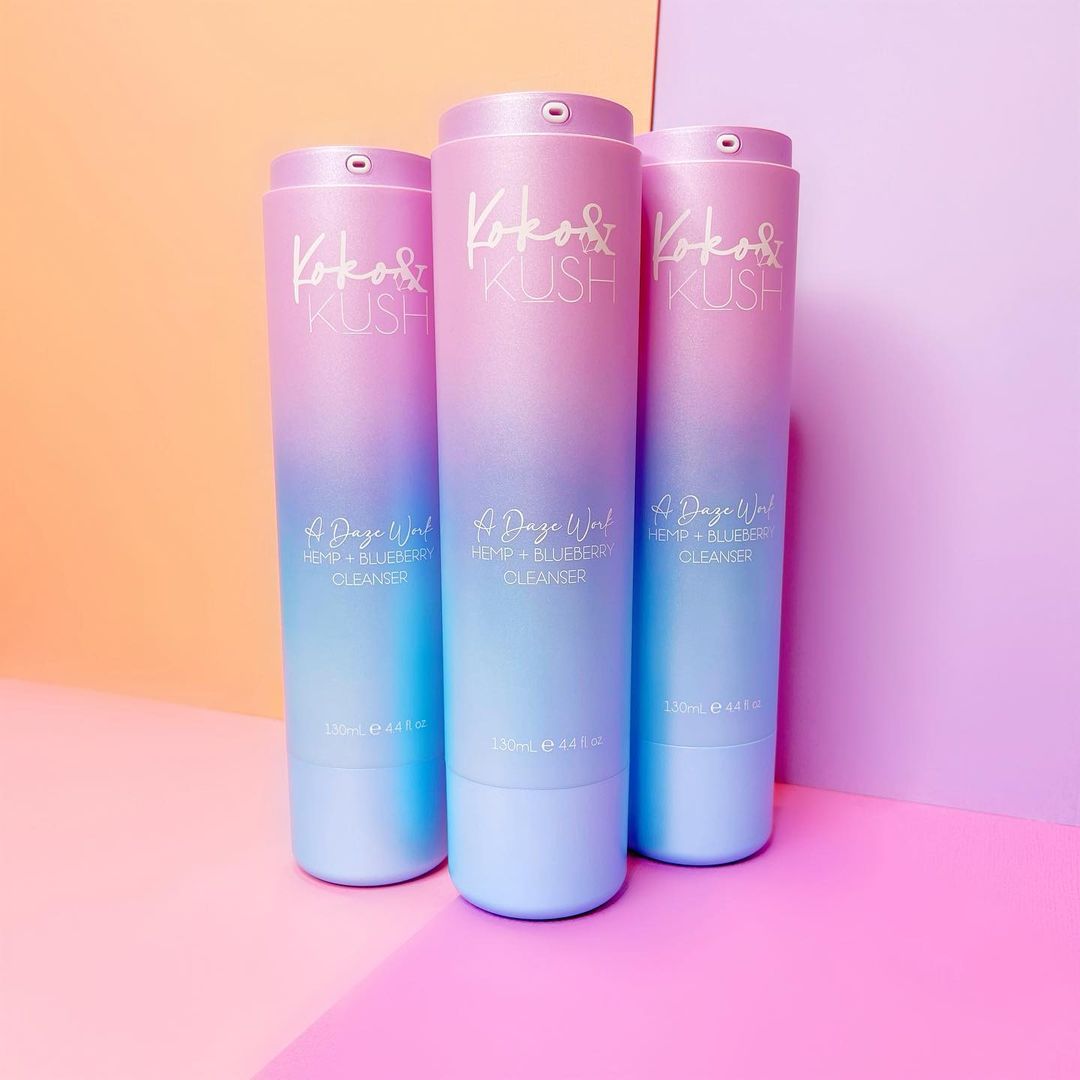 Another new skincare brand that's all about hemp, Koko & Kush have a cleanser in their line up that might have you giving up moisturisers and serums all together. Thanks to hemp seed and rosehip oils, as well as blueberry and green tea, their A Daze Work Cleanser will leave your skin feeling hydrated, instead of refreshed. Of course, you can follow it up with their Nuggs & Kisses moisturiser if you're not ready to give up that step in your routine just yet.
Butt Naked Hemp Face Oil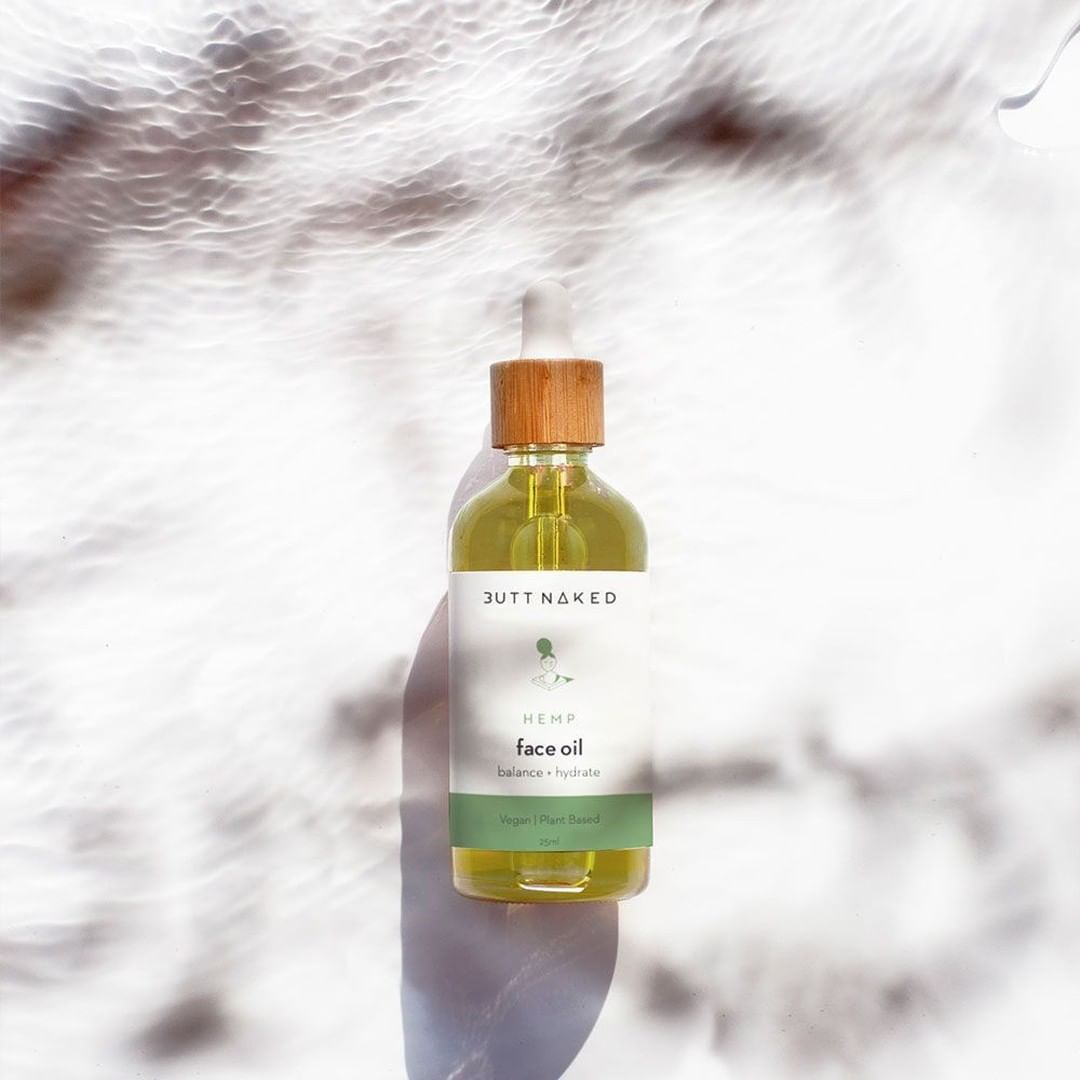 In case you haven't heard, hemp seed oil is like kryptonite for acne—and Butt Naked's Hemp Face Oil is a favourite amongst those in the know. Ideal for both dry and oily skin, the face oil blends hemp seed oil with bergamot, tea tree, rosemary and vitamin E. Bonus, if you're not a fan of the smell of hemp seed oil, the tea tree in this little bottle covers it up nicely.
Salt By Hendrix Glowtown Face Oil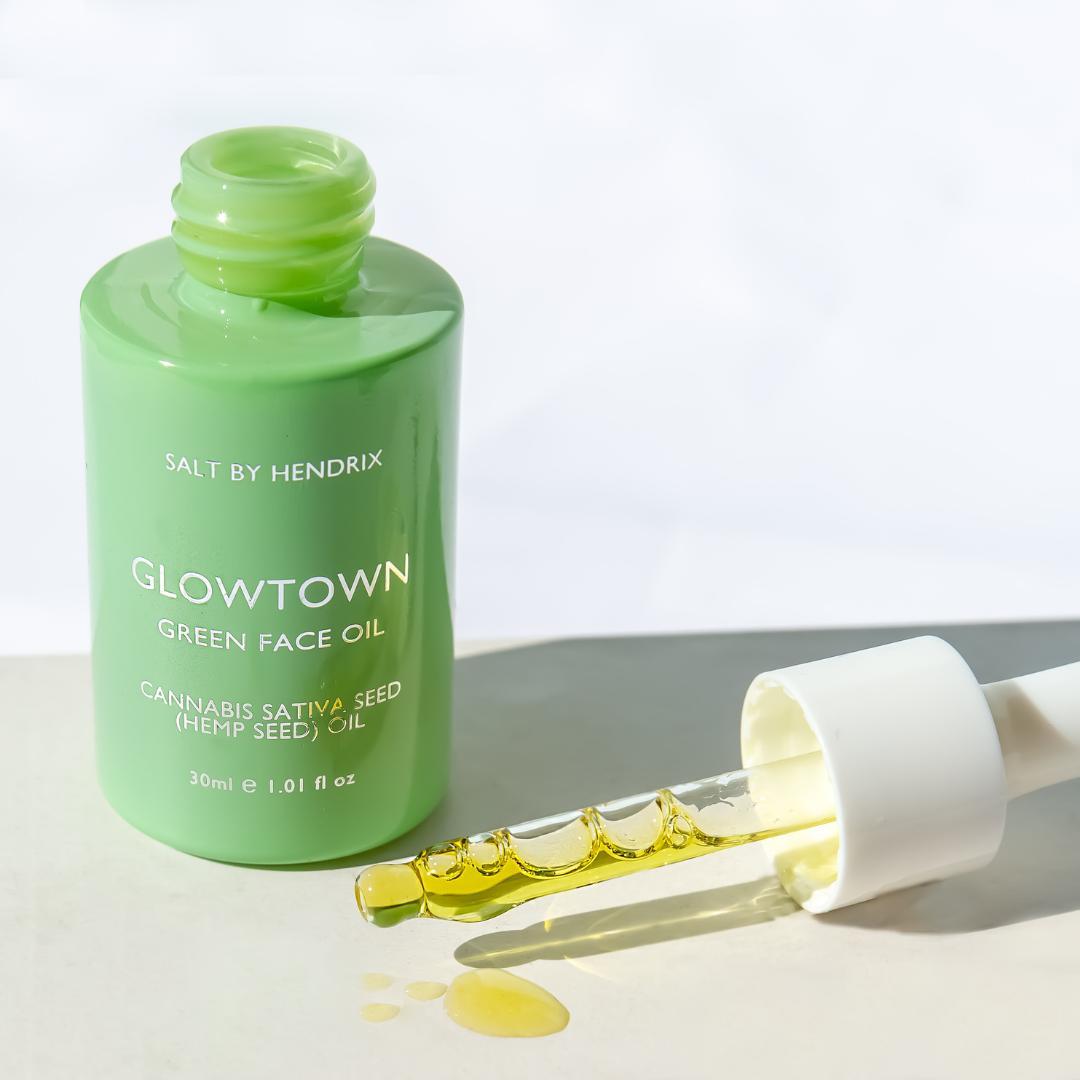 As you can probably guess from the name, this hemp-infused face oil will leave you glowing. With the help of broccoli, apple and cucumber oils (we didn't know they were a thing either), Glowtown is basically a green smoothie for your face—and your skin will love it. Best for those with dry skin, it's yet more proof that Salt By Hendrix knows what they're doing when it comes to saving our skin.
Maaemo Vitalize Face Elixir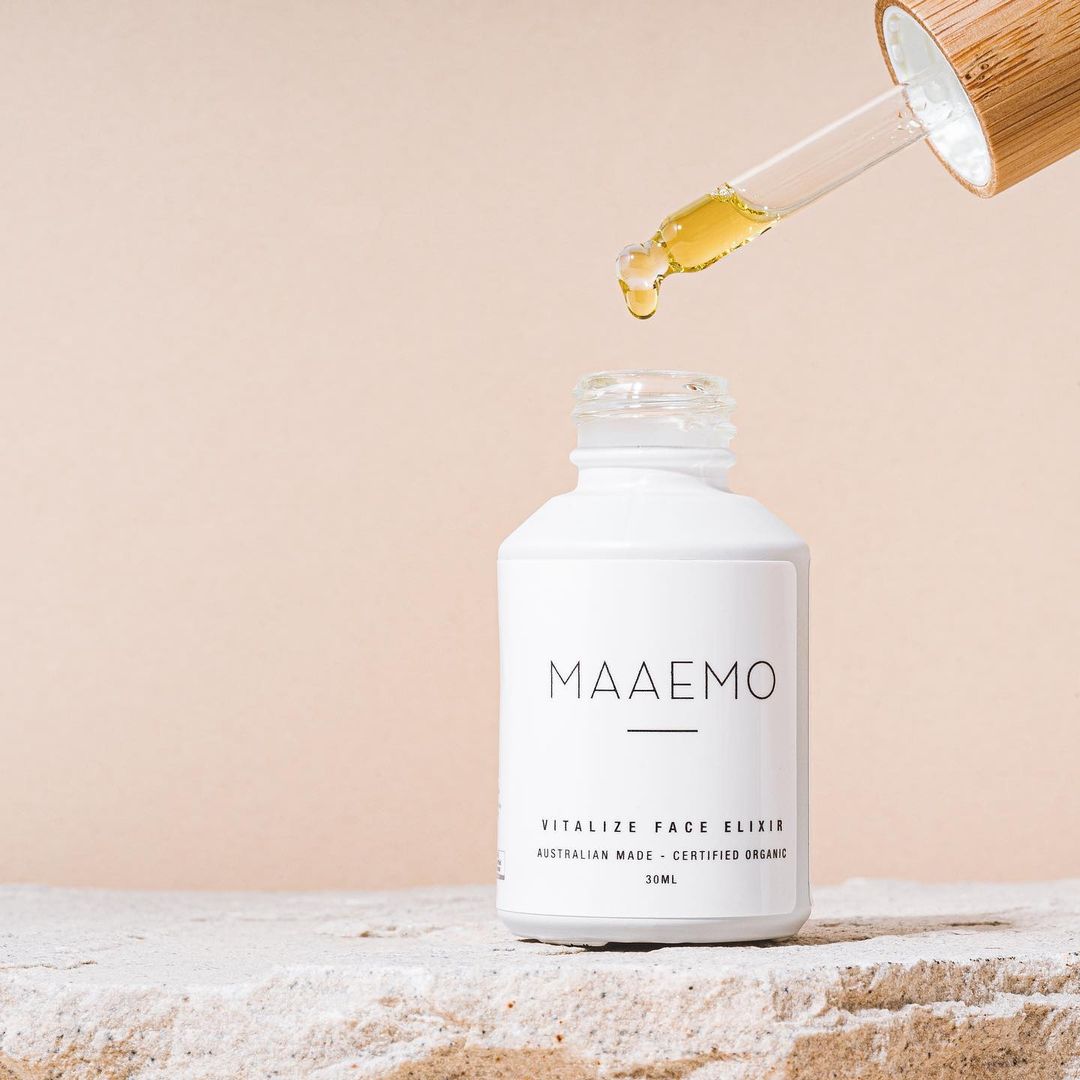 A face oil that doesn't clog pores? Yes, it's real, and it comes in the form of Maaemo's Vitalize Face Elixir. Hemp seed and citrus oils are the star ingredients here (take note if you've got extra sensitive skin—those citrus oils can be a little harsh), working together to nourish, heal and balance oil production. Fellow addicts report that the oil is a game changer when it comes to banishing acne, and bonus, it's totally organic, vegan and eco-friendly.
Urban Jungle Hemp Day Clay Mask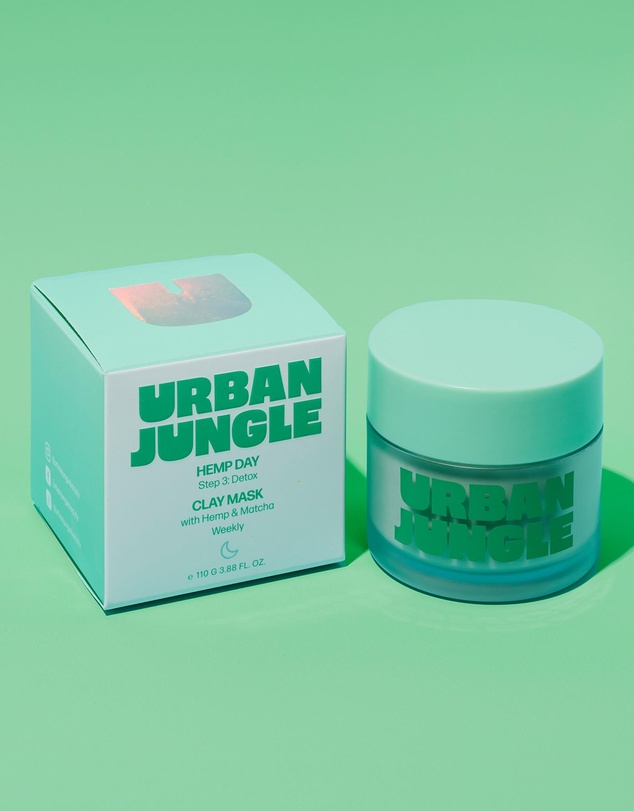 Environmental nasties build up on your skin on the daily—this hemp and matcha mask from hip new beauty brand Urban Jungle is designed to remove all that junk from your life. Packed with antioxidants, it gently cleans away traces of dirt, pollution and dead skin cells, but also strengthens the skin barrier and helps to control oil. Basically, it does it all.
Hemp Co Australia's Avocado And Hemp Clay Mask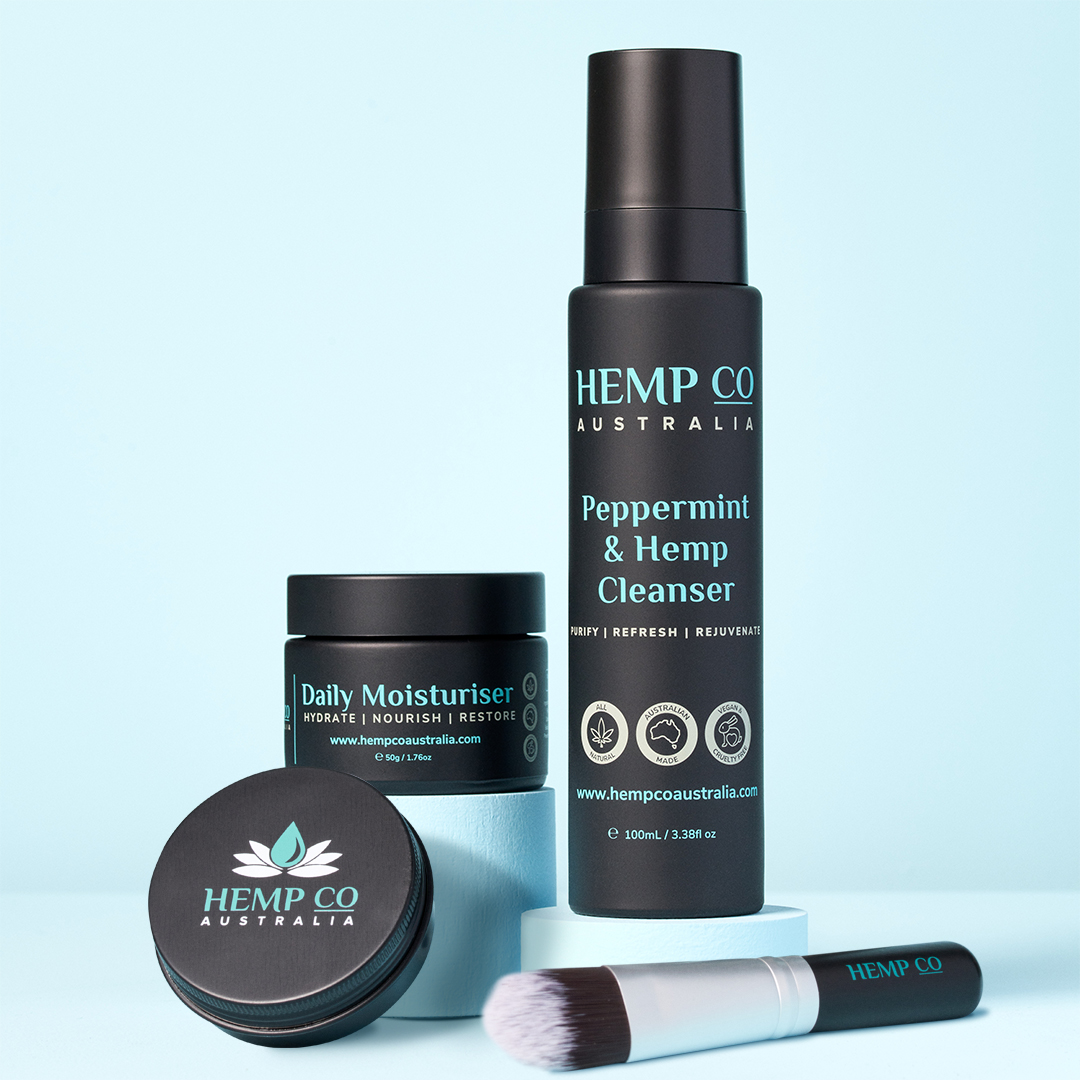 Hemp Co Australia is fast gaining a cult following thanks to its Avocado & Hemp Clay Mask. Changing people's skin for better with its all natural and vegan ingredients, it detoxes, hydrates, and balances your skin, leaving it softer, smoother, and glowier than ever. If you don't believe us, just check out the before and after pictures on their website.
Body Blendz Hemp Hero AHA Body Lotion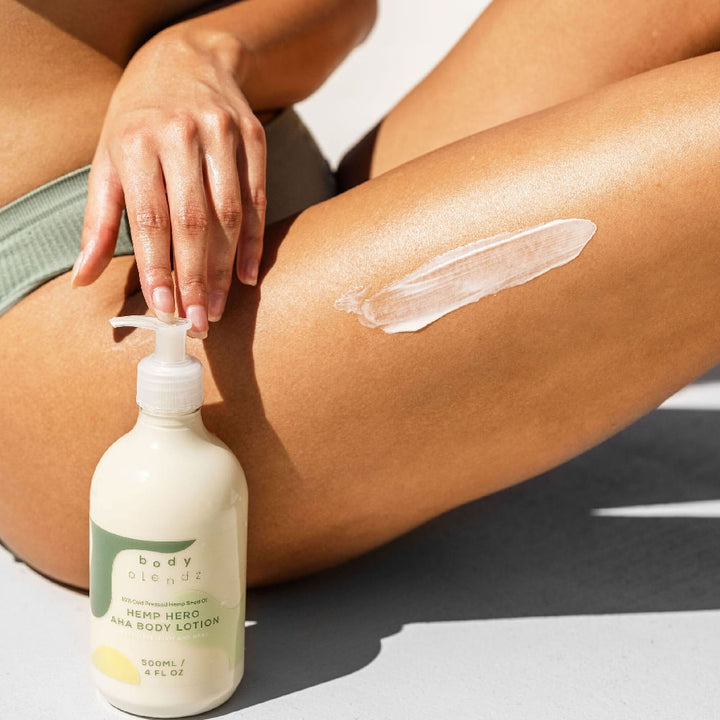 It's not just about your face—your body deserves a little hemp seed oil action too. Body Blendz's Hemp Hero AHA Body Lotion helps to exfoliate you from tip to toe, calming any inflammation and irritations thanks to the hemp seed oil, while other naturally derived extracts, oils and ingredients work to hydrate, tone and nourish the skin. Get it here and give yourself an all over glow.
Now why not scope out more of our favourite face oils.
Image credit: Individual brands
Editor's note: Urban List editors independently select and write about stuff we love and think you'll like too. Urban List has affiliate partnerships, so we get revenue from your purchase.