We're a sucker for big buildings which challenge the way we think and view the world. Enter the glorious concept of the museum. Not only can you spend an entire day exploring, learning and taking in new information about the world but Australia's museums are truly god-tier when it comes to their beauty and epic collections.
From natural history showings and deepened exhibitions on Indigenous culture to sheds in the desert that pretty much just sport hundreds of different kinds of beer cans, there's a museum for absolutely everyone.
Check out the best museums in Australia.
Australian Museum
NSW
There are three things museum enthusiasts love to here that are all under the same roof—nature, science and culture. The Australian Museum has everything from dinosaurs to rooftop dining, after dark tours every Thursday night and are always working with First Nations peoples to create rich collections of art, song, dance, storytelling and language. The museum itself is Australia's very first museum and sports over 21 million different specimens and cultural objects so yeah, it could take you some time to work through them all.
Museum Of Contemporary Art
NSW
Nothing quite beats a museum that overlooks Sydney Harbour. If you don't live in Sydney, here's the thing—the Museum of Contemporary Art is as much of an icon as a place to check out as Bondi Beach is. Specialising in exhibits that highlight contemporary art is Australia, you'll find works from a mix of living artists, emerging artists, major touring exhibitions, community-led projects and solo exhibitions too. Here, it's all about diversity and maybe the MCA Cafe on level four which gives you sweeping views of Sydney and some of the best local produce from around town.
Powerhouse Museum
NSW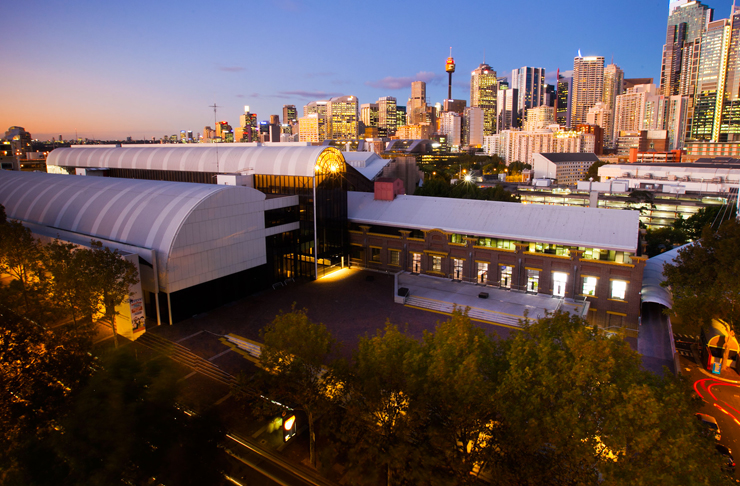 Here's the thing, the Powerhouse Museum is a Sydney rite of passage. This Aussie museum is all about celebrating some of the biggest excellence and innovation of the sciences, technology, engineering and design which made major impacts in Australia and the world for that matter. You'll find collections spanning from astrographic catalogues and totems from Sydney's 2000 Olympics to exhibitions on some of Australia's very first steam trains.
Australian National Maritime Museum
NSW
While your childhood heart may be telling you Sydney's Australian National Maritime Museum is just another "boat" museum—it's so much more than that. This museum stocks some of the largest historical vessel collections in the world featuring replicas of Captain Cook's HMB Endeavour, the former navy destroyer HMAS Vampire and a heap more. It also keeps a bunch of ongoing exhibitions year-round which never get old including Under Southern Skies which explores the mammoth feats of navigation of voyagers through bark paintings of Makkasan fisherman, compasses, telescopes and more.
Crystal Caves
Queensland
We mean, if there's a museum that keeps one of the largest fossil and crystal collections in the world you'd want to know about it, right? This museum or, cave rather, was built back in 1987 and expanded in 1992 with tunnels, chambers, grottos and crawlspaces—making it really like something out of a fairytale. The value of the crystal and fossil collection here is worth millions of dollars and you'll get to scope some pretty rare rocks, like a massive amethyst geode worth $120,000 USD and a 525kg rose quartz boulder which (if you know anything about crystals), should send your love energy a bit haywire.
Australian Age Of Dinosaurs
Queensland
This Australian museum is almost too good to be true. Is it Australia's version of Jurassic Park? Look, we'd back that. Located in the tiny town of Corfield in Queensland (and with a population of 183), the Australian Age Of Dinosaurs is a natural history museum which keeps Australia's largest dinosaur fossils. Based on what used to be a sheep station, you can actually stay on site at this museum in cabin-style accommodation if you're keen to really immerse yourself in all things country. On top of this, you can also do everything from helping out on digging sites to preparing dinosaur fossils for display.
The Museum And Art Gallery Of The Northern Territory
Northern Territory
The Museum And Art Gallery Of The Northern Territory (MAGNT) is an all-in-one buffet of cultural degustation. Set in a scenic location overlooking Fannie Bay in Darwin, MAGNT usually presents a program of internal exhibitions and the best travelling exhibitions from around Australia. It's also home to the annual Telstra National Aboriginal and Torres Strait Islander Art Awards. In the past, it hosted collections that explore the hard history of the Northern Territory, Cyclone Tracy and even turtles from perspectives never seen before.
WA Museum Boola Bardip
Western Australia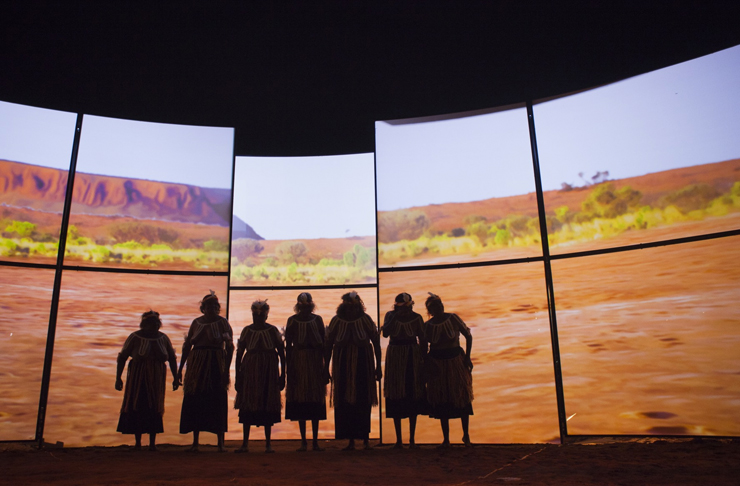 The phrase "Boola Bardip" is a Whadjuk Nyoongar word for "many stories" which is exactly what you'll be soaking up at this Western Australian museum. This one has recently undergone a $400 million glow-up, having just re-opened at the end of 2020, and has gracefully tripled its size with eight new permanent galleries, a shop, cafe and 1000 square metre space for temporary showings. The museum itself is dedicated to sharing stories and the history of Western Australia.
Carnarvon Space And Technology Museum
Western Australia
Buckle up and hit the accelerator because you need to make your way out to Brown Range stat. This beauty champions the relatively unknown history of the role that Carnarvon played in the manned space program and in the Aussie satellite communications industry and heads up—there's plenty to be surprised about. If you're ready to kidult like never before, you can also jump inside a full-size Apollo capsule to experience the Saturn v launch, hit an inflatable planetarium or take a step back in time at the space theatre.
South Australian Museum
South Australia
This guy is one of the most visited museums in Australia and for good reason too. It basically holds a heap of information on Australia's natural and cultural heritage with strong scientific research on First Nations heritage too. This museum also just so happens to be a global leader in opal and copper research.
The Great Aussie Beer Shed
Victoria
Will it be the weirdest museum you visit in Australia? Yes. Will you regret visiting? Absolutely not. The Great Aussie Beer Shed & Heritage Farm Museum is truly one of a kind and basically hosts over 17,000 beer cans from Australia and around the world. You'll also find a world of weird and wacky washing machines, tap tops, barrels, bottles, signs and laundry items because… why not?
Australian National Surfing Museum
Victoria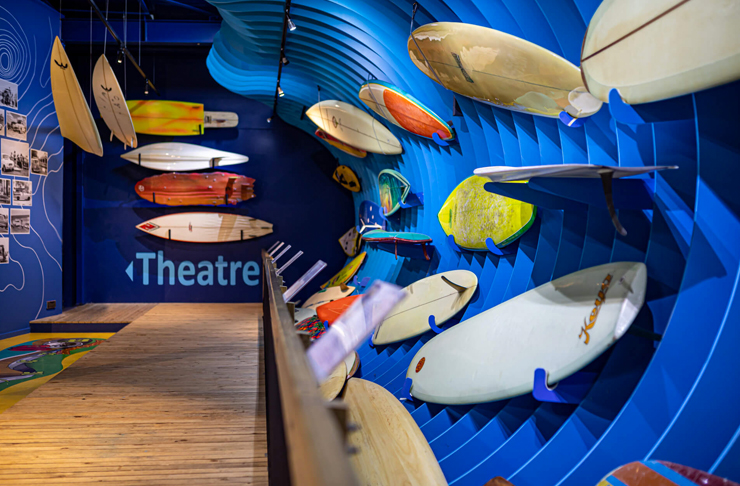 Another slightly left-of-centre museum you have to visit is the Australian National Surfing Museum. It basically charts Australia's history and contributions to the evolution of surfing around the world with a heap of surfing artefacts and memorabilia. You'll also get to scope out a display of 150-plus strong surfboard collection.
TarraWarra Museum Of Art
Victoria
From the outset, it's striking, stunning and seriously breathtaking. While at times it can be hard to discern an art gallery from a museum, TarraWarra Museum Of Art is a sweet in between keeping Aussie art from the 1950s to the present day. You'll find this gem nestled inside Yarra Valley which makes it the perfect road trip pitstop.
Melbourne Museum
Victoria
From immersive labs to garden trails, Melbourne Museum is unlike any other museum in Australia. Inside, you'll find everything from the Forest Gallery; a Science and Life Gallery sporting all the bug, dinosaur and fossil intel; the Melbourne Gallery at the east end which tells the story of Melbourne's history and famous racehorse Pharlap and even a dedicated 3D documentary theatre.
Scienceworks
Victoria
Planetarium nights, robo exhibitions, whirlygigs (yes, you can make your own here), nebulas and even a lightning room. If your inner space fiend isn't screaming—it's about to. Scienceworks is basically one big science playground for all ages and it's bursting with all the immersive exhibitions.
Museum Of New Art
Tasmania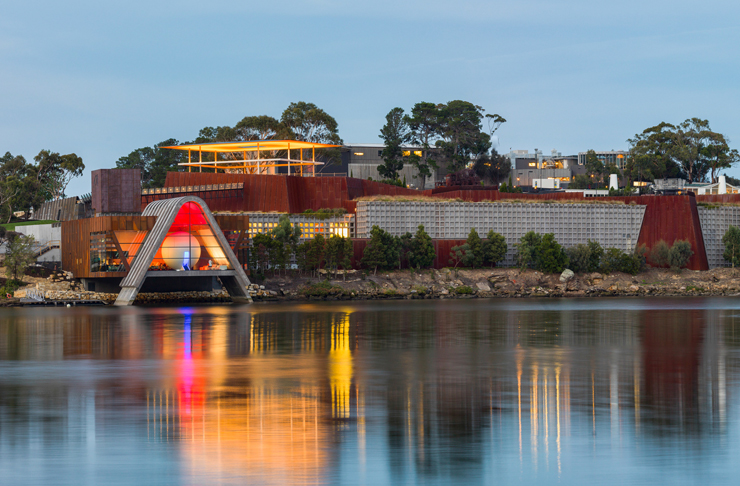 Is she the creme de la creme of the museum world, or what? As one of the coolest museums in Australia, this destination deserves a visit a number of times in your lifetime. It's been described as "Disneyland with cocktails" and "a really expensive kitchen garden" which is, funnily enough, all the more reason to visit Tasmania's Museum of New Art. The museum spans a number of levels, some diving deep underground and if you conceptually don't understand the art here at least you'll fall in love with the architecture.
Australian War Memorial
Australian Capital Territory
The thing is, while you may not consider yourself much of a history enthusiast, the day you walk into Canberra's Australian War Memorial is the day you turn that idea right on its head. What starts off as a general "browse" of the Australian War Memorial actually turns into a full-day learning about and absorbing Australia's deep war history. While the memorial's main purpose is to commemorate those who sacrificed their lives for Australia in war, it also allows visitors to freely use its resources to find more information on specific people, units and events as well.
National Museum Of Australia
Australian Capital Territory
Simply put, the National Museum of Australia is the most fun museum to hit up in Australia. With a deep focus on Indigenous histories and cultures, European settlement and modern Australia's interaction with the world now, this museum is always growing with new showings. You'll get to lap up everything from contemporary fashion, Blak history, Australia's most significant landmarks and even Ancient Greek collections.
Now check the best dog-friendly accommodation in Australia.
Image credit: TarraWarra Museum Of Art, Powerhouse Museum, WA Museum Boola Bardip, Australian National Surfing Museum, MONA