Buenos Aires is a special place. A melting pot of faded European grandeur and Latin passion, the city is living and moving, and traversing its many barrios (neighbourhoods) can transport you around the world in a day. Whether it's amid the leafy, cobblestone streets of Palermo, the wealth of Recoleta or the vintage bohemia of San Telmo, you can't help but fall in love with this city.
And that's before even getting to the nightlife. One thing's for sure: porteños (those born and bred in Buenos Aires) know how to party, and they tend to be out and about most nights of the week. From sipping Quilmes al fresco style in Plaza Serrano, to hunting out secretive cocktail bars in Palermo Soho, or dancing to reggaeton in the super clubs along the Costanera, you won't find yourself short of things to do after dark in this vibrant city.
Here's where to party every night of the week in Buenos Aires, if you can keep up.
FYI, Things You Should Know
Things in Buenos Aires happen late. We're talking T-Bone steaks at 2am late. If you're planning a night out, a good recipe includes the following: a 7pm nap (especially after a long day of exploring the city), dinner at 9pm (or even later!), and then drinks at 11pm. Most clubs don't open their doors until midnight or later, even on weeknights (with some exceptions), and the party usually lasts until well after sunrise. The city is extremely cosmopolitan, so expect predominantly Western chart hits when you go to big clubs, but there's also a burgeoning underground music scene so you can find local and international DJs spinning tunes around the city too. Of course, you'll never go out without getting a good dose of reggaeton, a genre which fuses hip hop with Latin American and Caribbean beats (you'll learn to love it, trust us). Also, porteños are a pretty fashionable bunch and tend to be well dressed when they go out. Hombres, take a nice pair of pants with you, and chicas, a good party outfit won't go astray.
Monday | La Bomba De Tiempo @ Konex
Microcentro
Monday is no time to go slow in this city. La Bomba De Tiempo is one of the most fast-paced, energetic live music performances you'll ever catch, and it's one of the most unique things to do in Buenos Aires. Housed in an old warehouse on the outer rim of the city centre, the clan of improvisational percussionists take to the stage and captivate the crowd in this ritual of rhythm that's almost spiritual! Grab an oversized beer, a spot close to the stage, and dance your heart out. There'll be sweat, and there'll be beats you inevitably can't keep up with. There'll also be a massive line out the front, but don't worry: once the doors open, it moves quickly. One of the earlier nights out, the party lasts from 7pm—10pm. Those kicking on afterward tend to head to nearby Club Severino, a two-storey venue with multiple dance floors that hosts a hip-hop R&B party every Monday night, popular with locals, expats and tourists alike.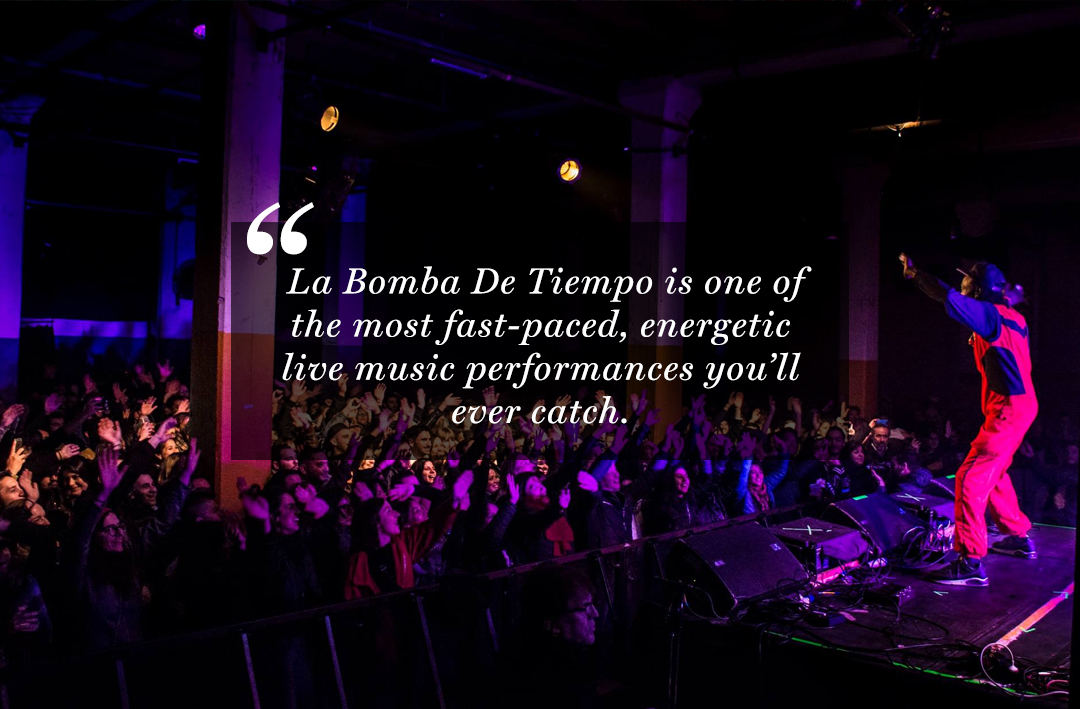 Tuesday | Hype @ Kika
Palermo Soho
The trendy Palermo Soho is oozing modernity and innovation, and beckons backpackers, hipsters and designer types with its endless chic cafes, low-key cocktail bars and boutique fashion stores. But it's also home to some of the city's best clubs; while its streets are sleepy and quiet during the day, at night they come to life. Start things off with a beer at Plaza Serrano, an open area where the surrounding bars and pubs spill open and fill up with people. Kika Boliche is a short walk from here on la calle Honduras and opens up at about midnight. Tuesday nights here host Hype, a party full of electronic sounds, hip-hop, house, drum and base and, of course, reggaeton. Do not miss out on grabbing a late night snack from Hola! Sinior Shawarma across the road when you've danced enough: they are dishing out the best shawarma in the city.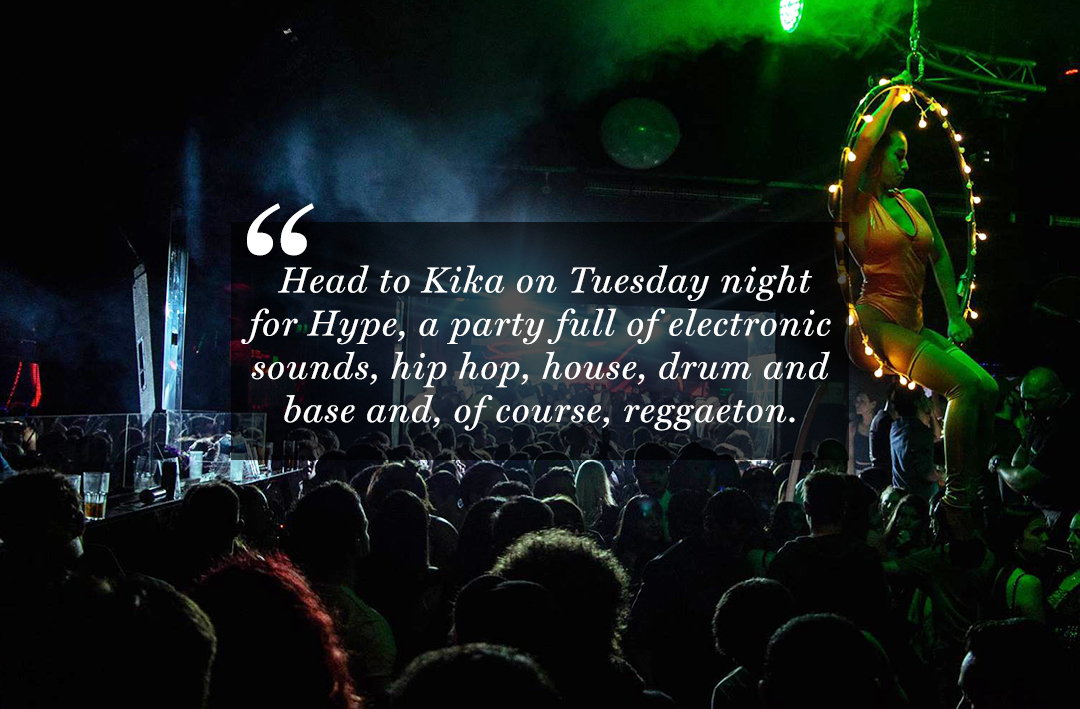 Wednesday | After Office @ Terrazas Del Este
Costanera Norte
What might've started as an innocent love of post-work drinks has become a full-blown cultural fixation in this city. 'After Office' parties tend to occur on Wednesday and Thursday nights, starting early (around 7pm) and wrapping up at about 3am. One of the best in the city is at Terrazas Del Este, a massive club at the northern end of the costanera (like a promenade, along the waterfront of the Rio de La Plata). With four dance floors and ten bars, you can basically choose what kind of night you want to have: a top 40 hits kind of night, or one spent dancing to cumbia and reggaeton with trendy porteños. The best part is, when you leave, you can grab a wind-down beer and a choripan (basically an Argentinian hotdog) from a vendor along the costanera.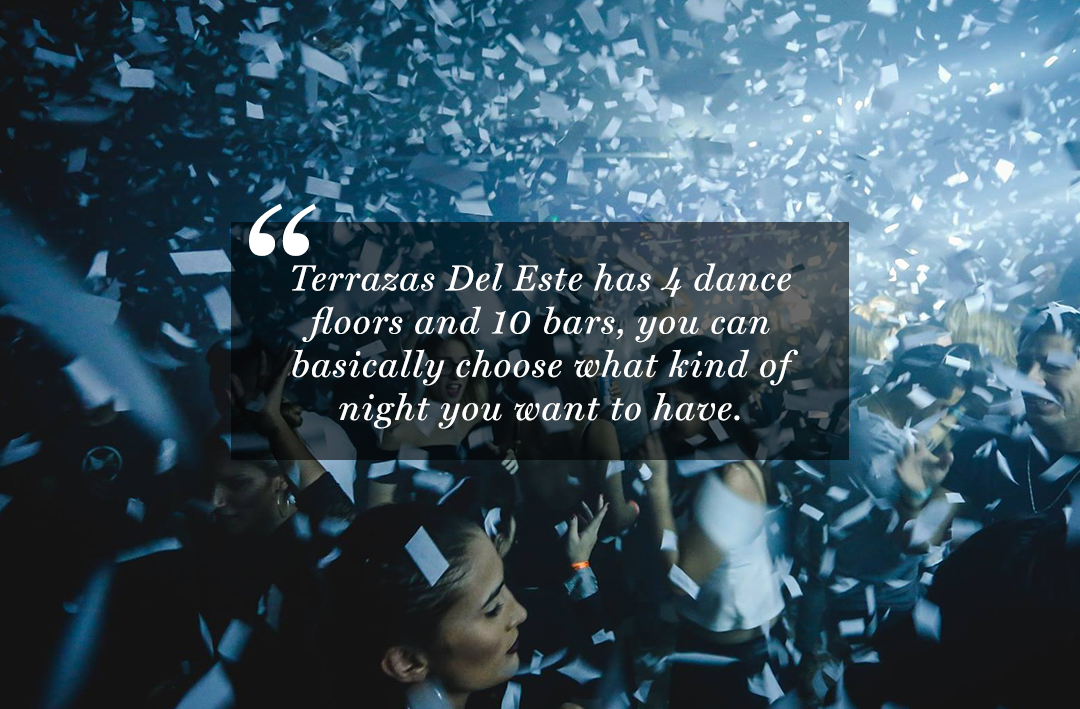 Thursday | Club 69 @ Club Niceto
Palermo Hollywood
One of the longest-standing and greatest party nights in the city, Club 69 is an absolute spectacle. The club itself, Niceto Club, is an old warehouse with one long bar down the side and a massive stage at the back of the building. Club 69 is a drag show that is setting its whole own standards for entertaining the masses, involving breakdancers, costume-clad roaming performers and a whole lot of confetti. Expect a blend of electronica and reggaeton. The party doesn't start until at least midnight, so hit up some cocktail bars in Palermo Hollywood first: the secretive password-protected Harrison Speakesy or Franks, of the same owner, are both good choices.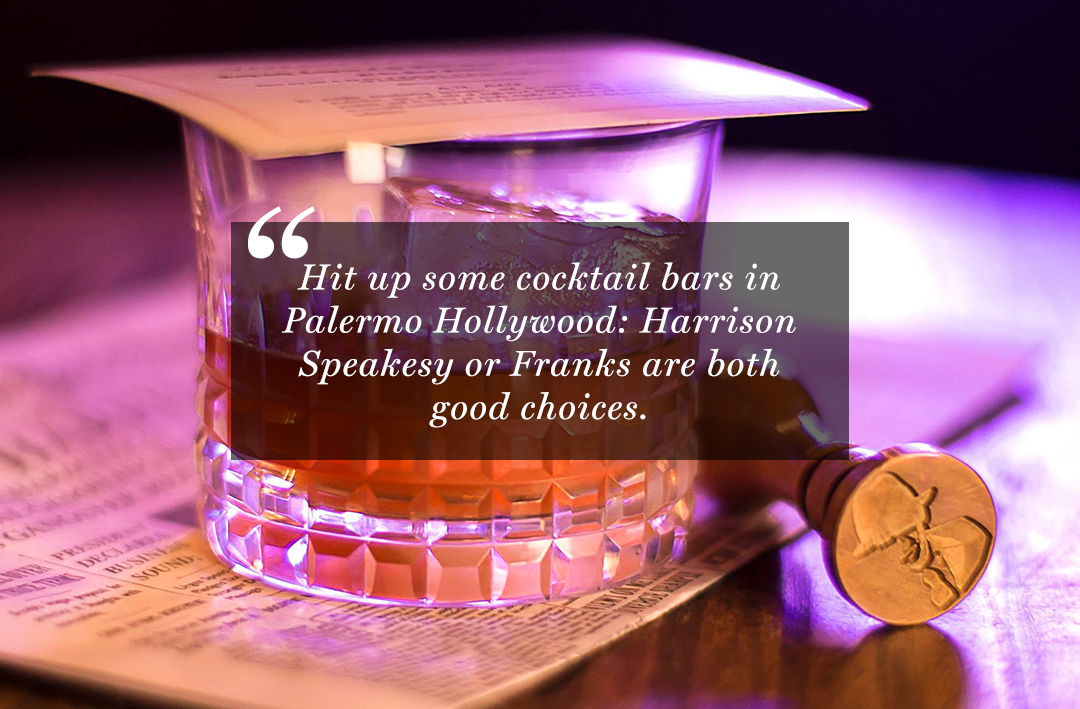 Saturday | Jet
Costanera Norte
Saturday nights are big in this city: all the big clubs on the Costanera are pumping, and tend to attract more of a crowd than those in Palermo and the centre. Jet is one of the most popular, it's super modern and internationally renowned, so it pulls some big DJs. Think sunken lounges and leather booths for the VIPs and enormous, hazed dance floors for the masses, all shrouded in the glow of pink neons, the pulse of electro-house and piercing light shows searching from the stage. This place is pretty exclusive, so dress to the nines. Enjoy the view over the river as the sun rises, illuminating expensive yachts tied up in the harbour. If you can, go with a local to help your chances of getting in. Other favourite spots for serious dance parties also along the Costanera include Tequila and Brandy. If you're looking for an alternative to the big clubs, just stick to bars: try Anasagasti Bar in Palermo for something fancy, or Gibraltar Bar in San Telmo for something more laid-back (but still seriously busy).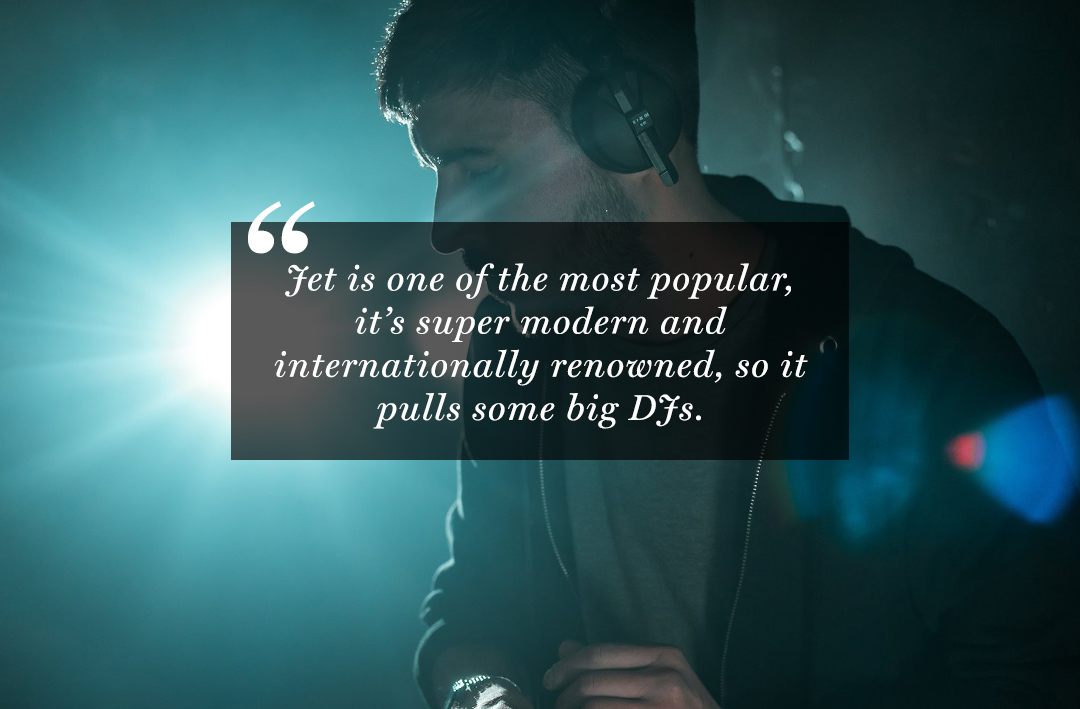 Sunday | Madness @ Amerika
Almagro
A popular LGBTIQ+ club, Amerika is known across Latin America for its incredible parties. They go big Friday and Saturday too, but their Sunday night party is the best in the city. Firstly, the building is incredible—tucked down an unsuspecting street, it's a grand old Spanish double-storey from the outside, complete with arches and detailed brickwork, and a converted warehouse with a makeshift mezzanine on the inside. Think glitter, confetti, disco balls, smoke machines and bright lights, plus some incredibly out there locals and travellers alike who'll make you feel like dancing. Music is electronica until 4am, with Latino beats rounding things out 'til close, which is around 7am.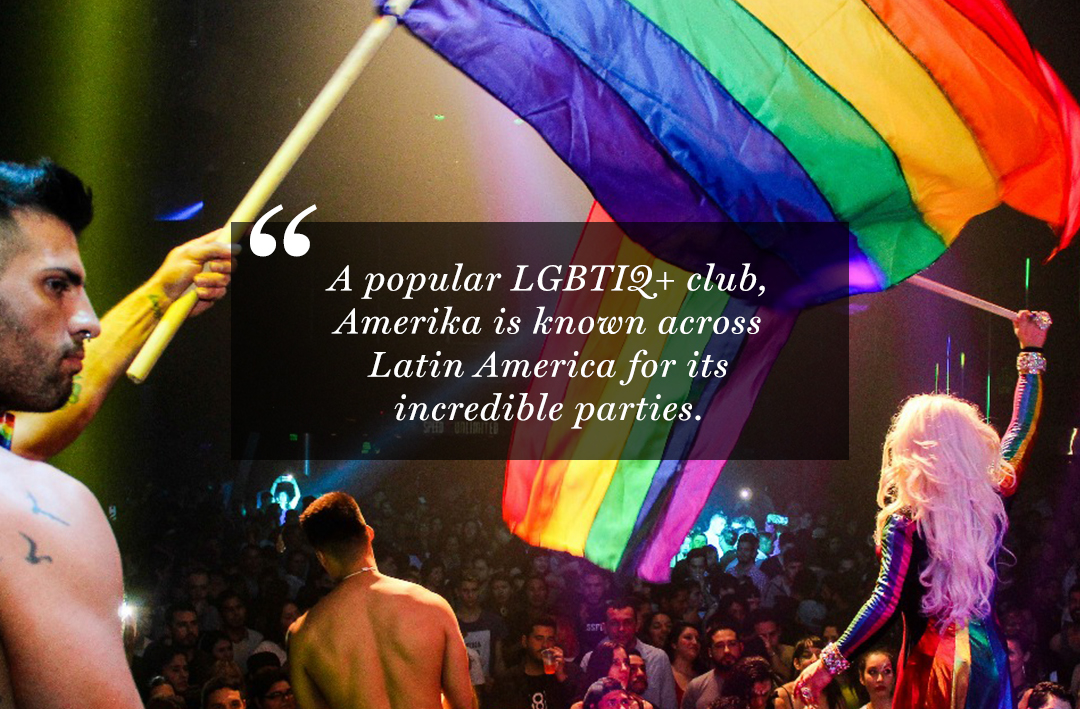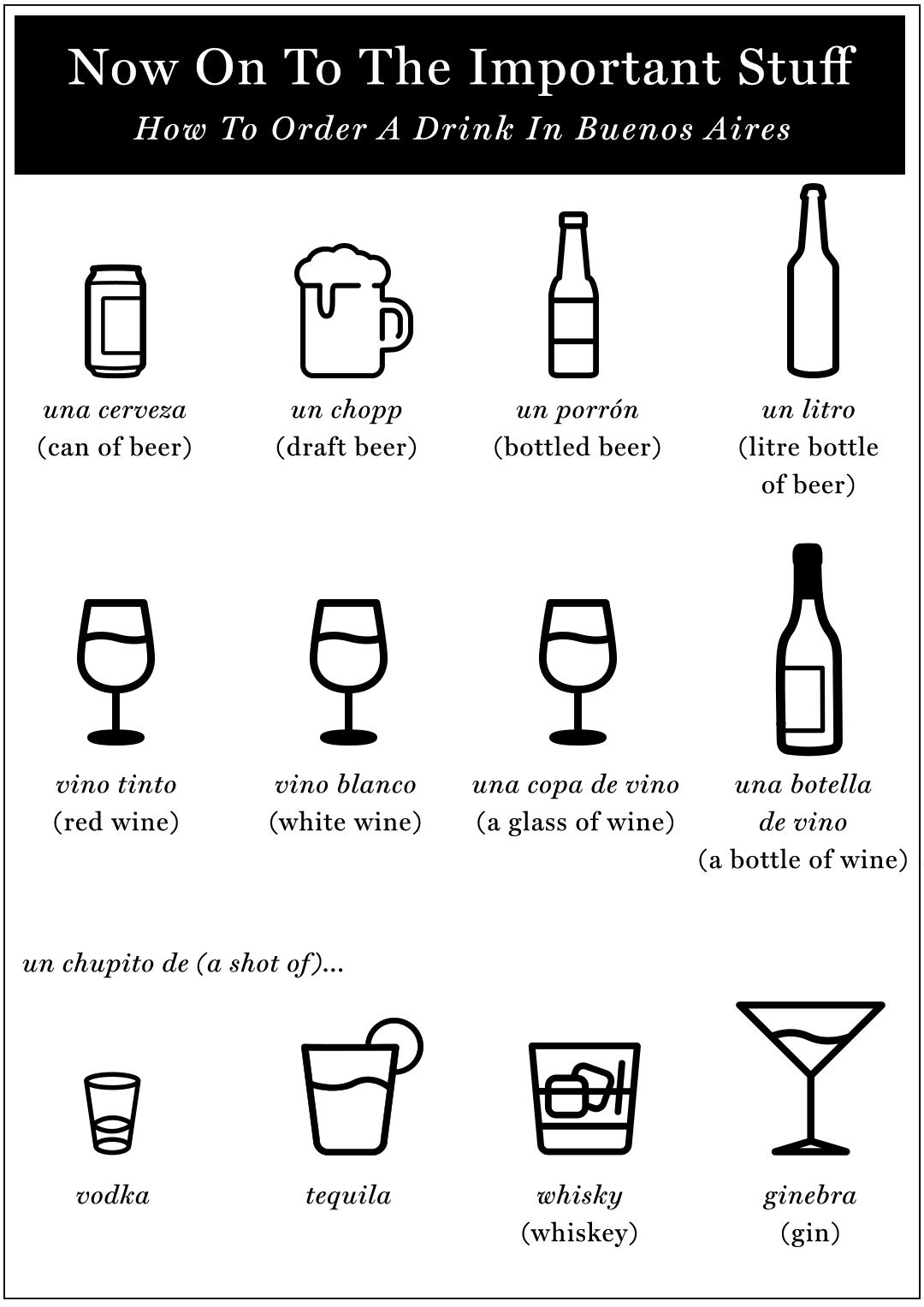 After all that partying, you're probably pretty hungry. Check out this awesome foodie tour around Buenos Aires and this insider's guide to the city.
Design credit: Sarah Law