If it's one thing that the silly season calls for in all of us, it's serving slay. And there's no slay quite like the feeling of a brand new set of the sparkliest, Pinterest-y-iest, all-round coolest nails. We will say this though, sometimes we want to rock a different nail design for a different occasion but the cost and the damage to our precious nails are simply too great.
The perfect answer? The not-so-humble press on nail. But these ain't your local chemists' dust-covered bargain bin press-ons–these are the best press on nails to be worn for any and every occasion.
NAILOG Semi Cured Gel Nail Strips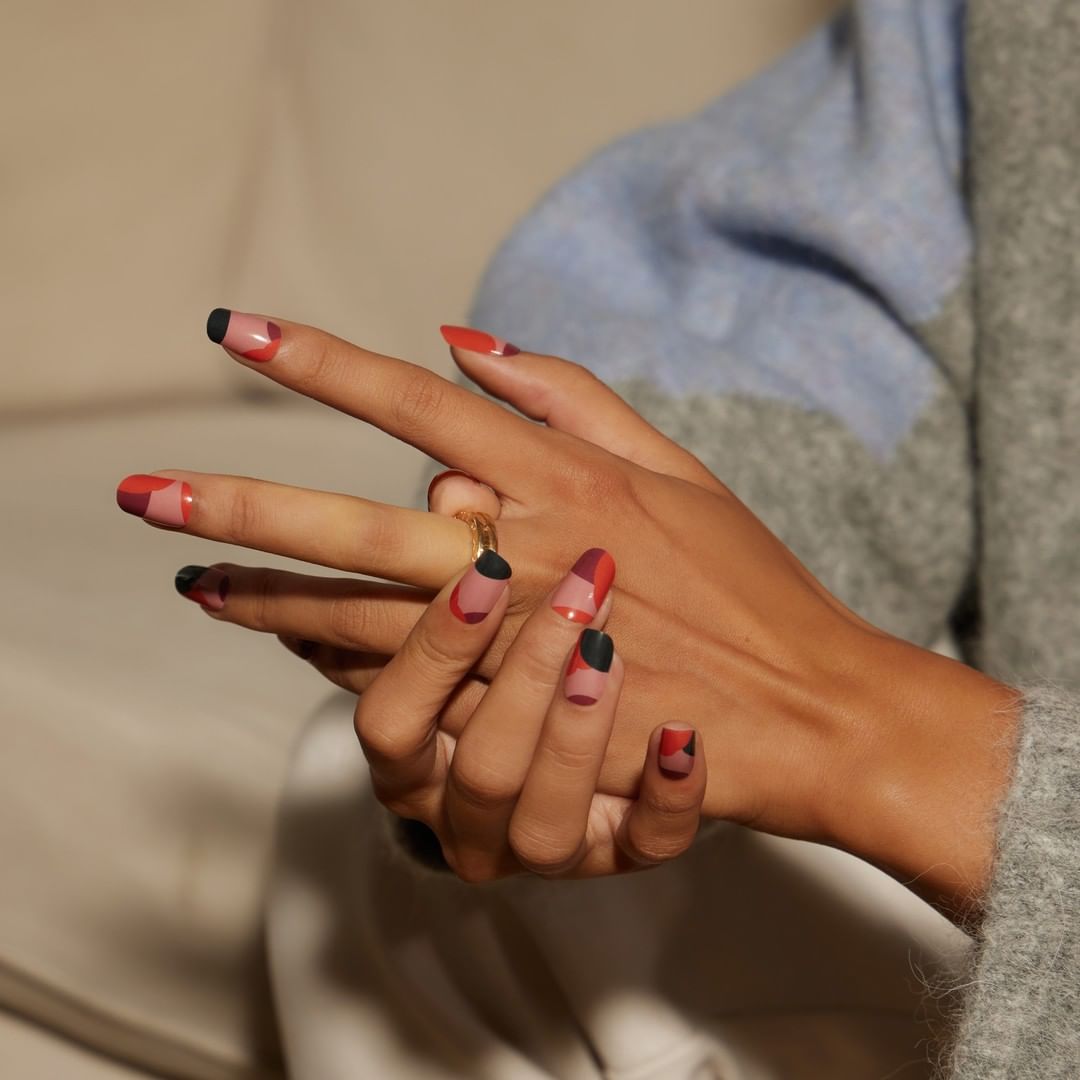 God, we love how innovative the beauty industry has become. NAILOG's Semi Cured Gel Nail Strips are seriously the best press on nails since sliced bread–they're basically stickers that you place on top of your natural nail. Cure it with a UV lamp, file off the excess bits, and head to the closest coffee shop for a cool takeaway cup you can use to show off your fresh set. There are 37 different designs to choose from, and each one will only set you back $20.
Dashing Diva Magic Press On Nails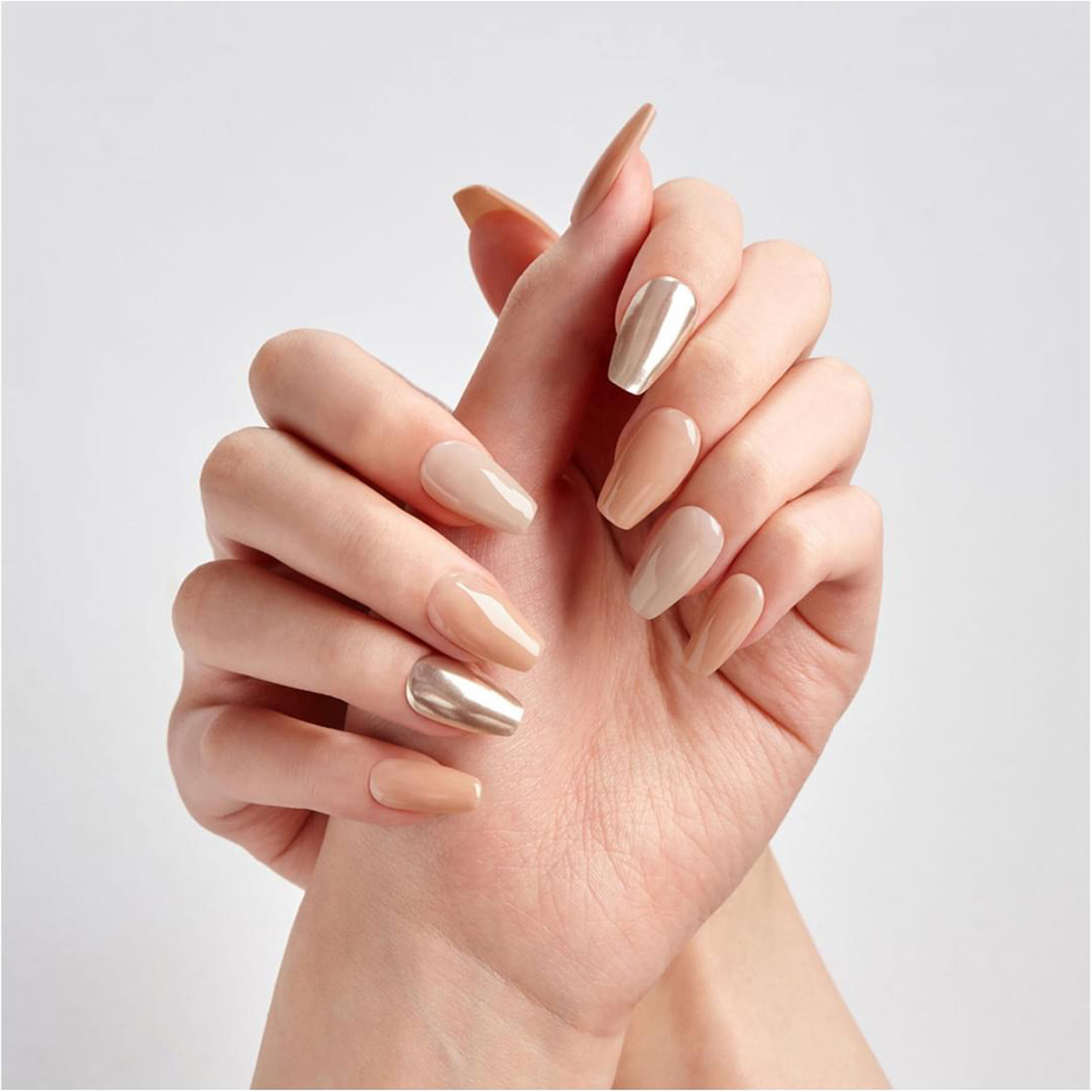 No UV light at home and basically no cash? Never fear, Catch of the day is here. For just $10 you can add the Dashing Diva Magic Press On Nails right to the cart, right away. It's the press on nails you know and love at a price that also supports your savings goals.
Sportsgirl Stick On Nails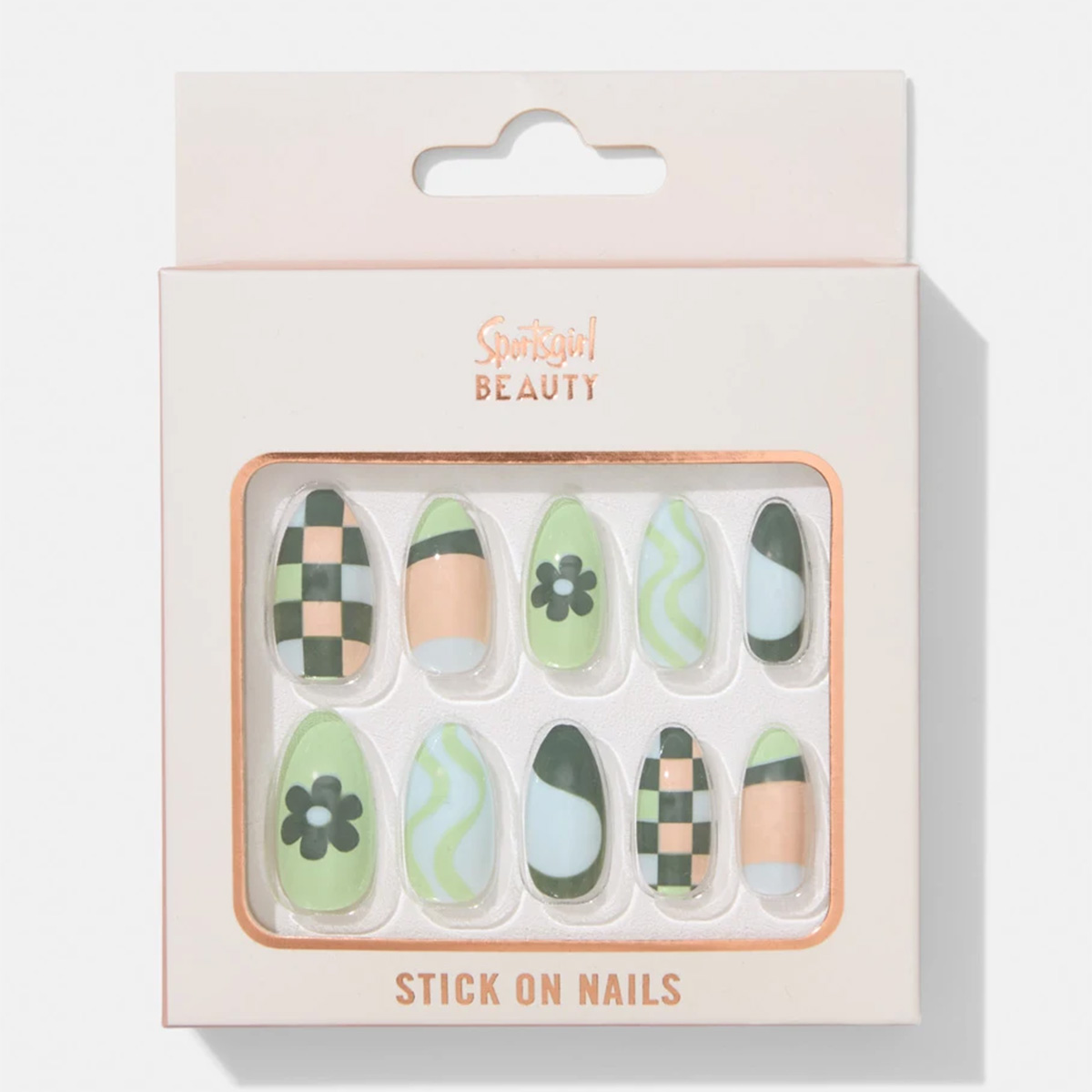 Sportsgirl has been a fashion staple for generations—especially in the accessories department. While you may not have been in there since back in the day in year nine to cop one of their duffle bags, it's time to head back in for their array of press on nails on offer. They have everything from nail stickers, to tools to press-ons with designs anyone would rock.
Glam By Manicare French Pink Nails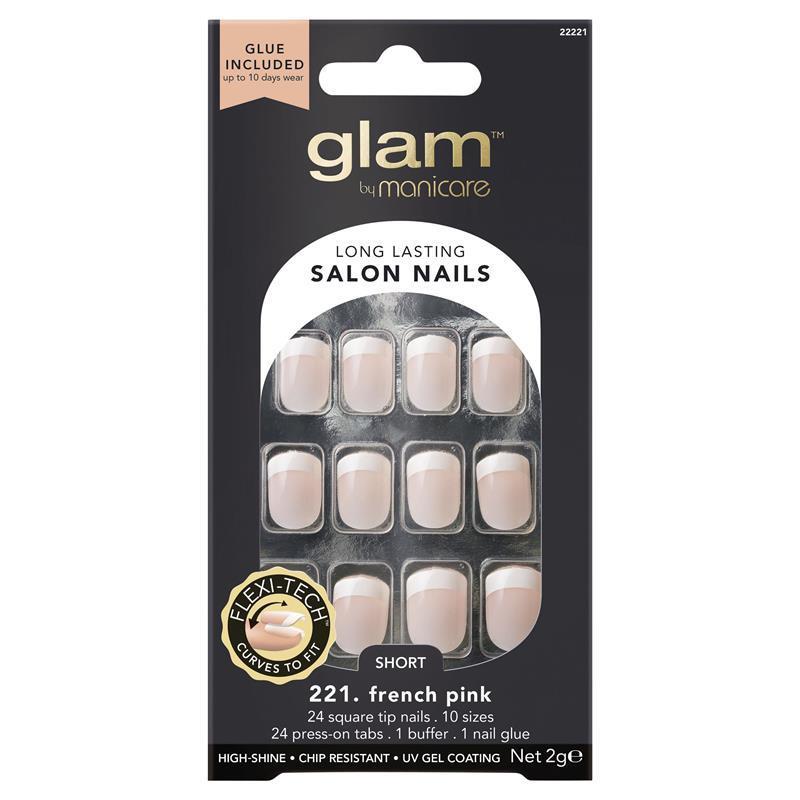 Classic and easy to apply, Glam By Manicare's range of press on nails is a tried and true staple in our nail box. Can't go wrong with a French tip, and they have an impressive 4.6 star rating online—fans are absolutely raving about them. Head over here to order online.
Tres She Stick On Acrylic Nails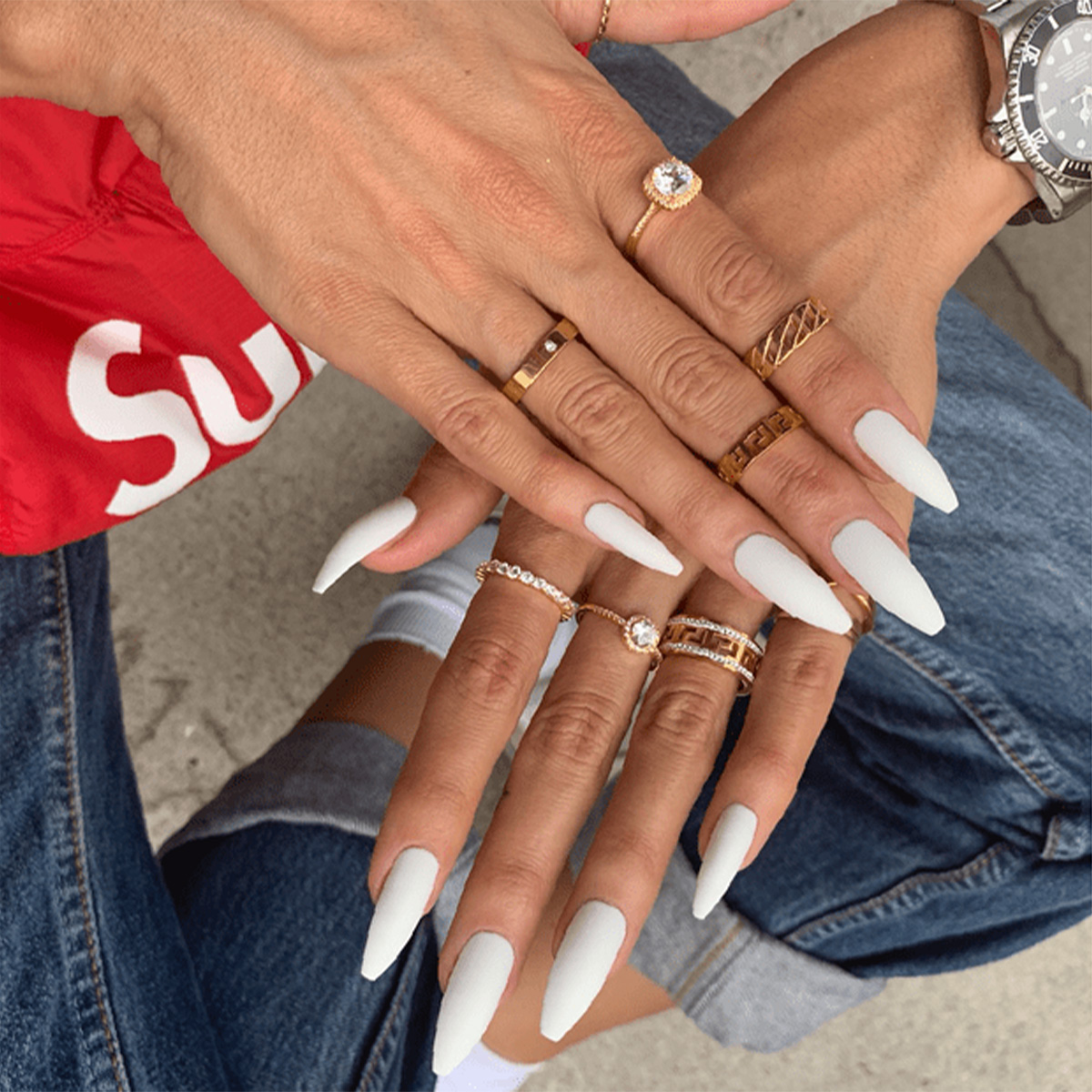 If sitting in the salon for an hour, unable to even scroll on your phone while you get acrylics sounds like a nightmare, surely the phrase 'instant acrylic' sparks joy within you. That's what Tres She nails are serving. Tres She is making the nails seen on all your favourite influencers into easy, cheap and reusable press ons and we are here for it. Our faves are the matte white Tapered ballerina nails which you can get here.
BYS Press On Manicure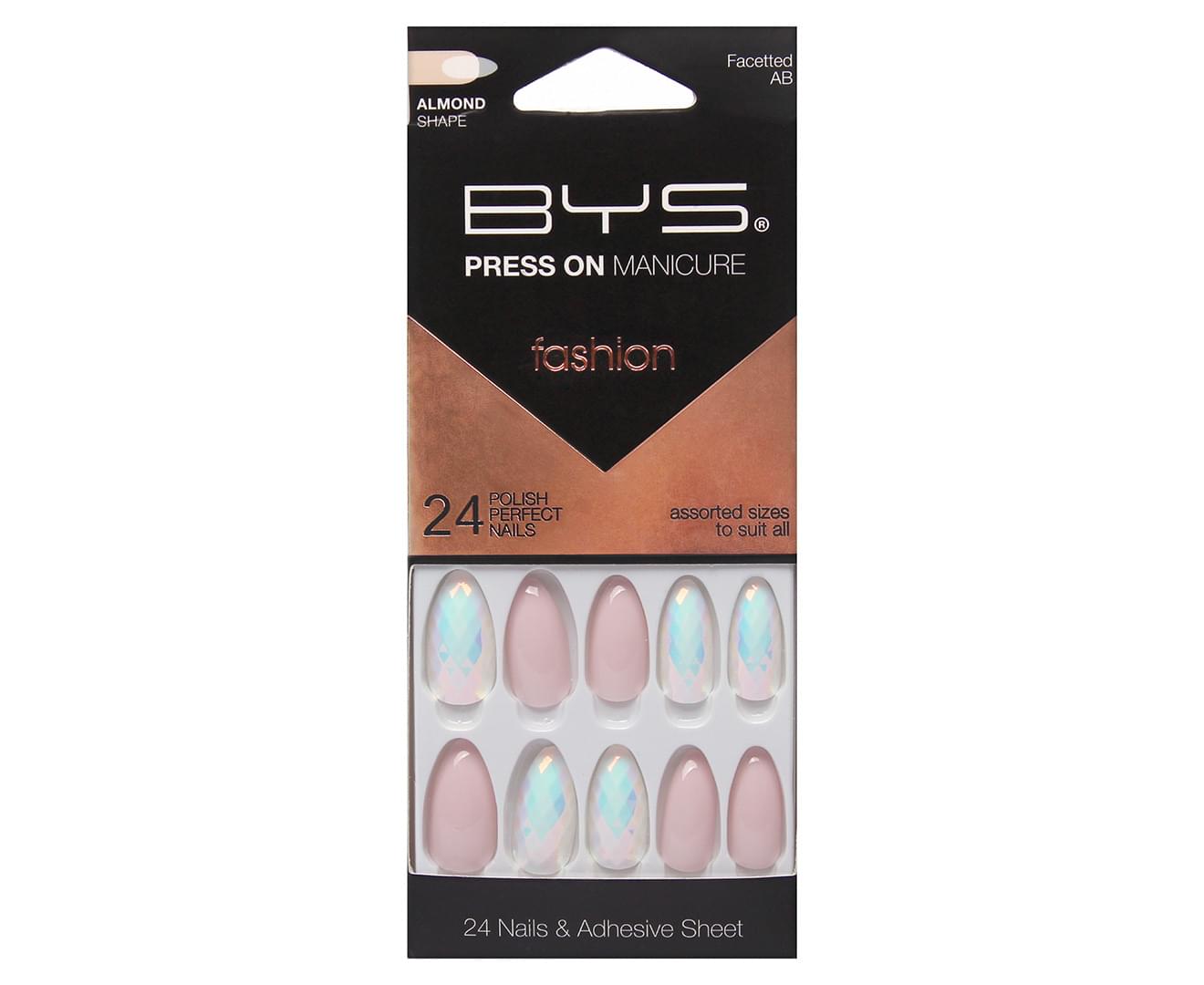 Oh BYS, we love you. Quality press on nails the same price as a large coffee and a little snacky snack? How can the salon possibly compare? Your nails are about to be levelled up for an easy $9 and with as many options as BYS have, you're bound to find the perfect set and super easy-to-use individual adhesive pieces that make for a mess-free pamper.
PaintLab Press On Nails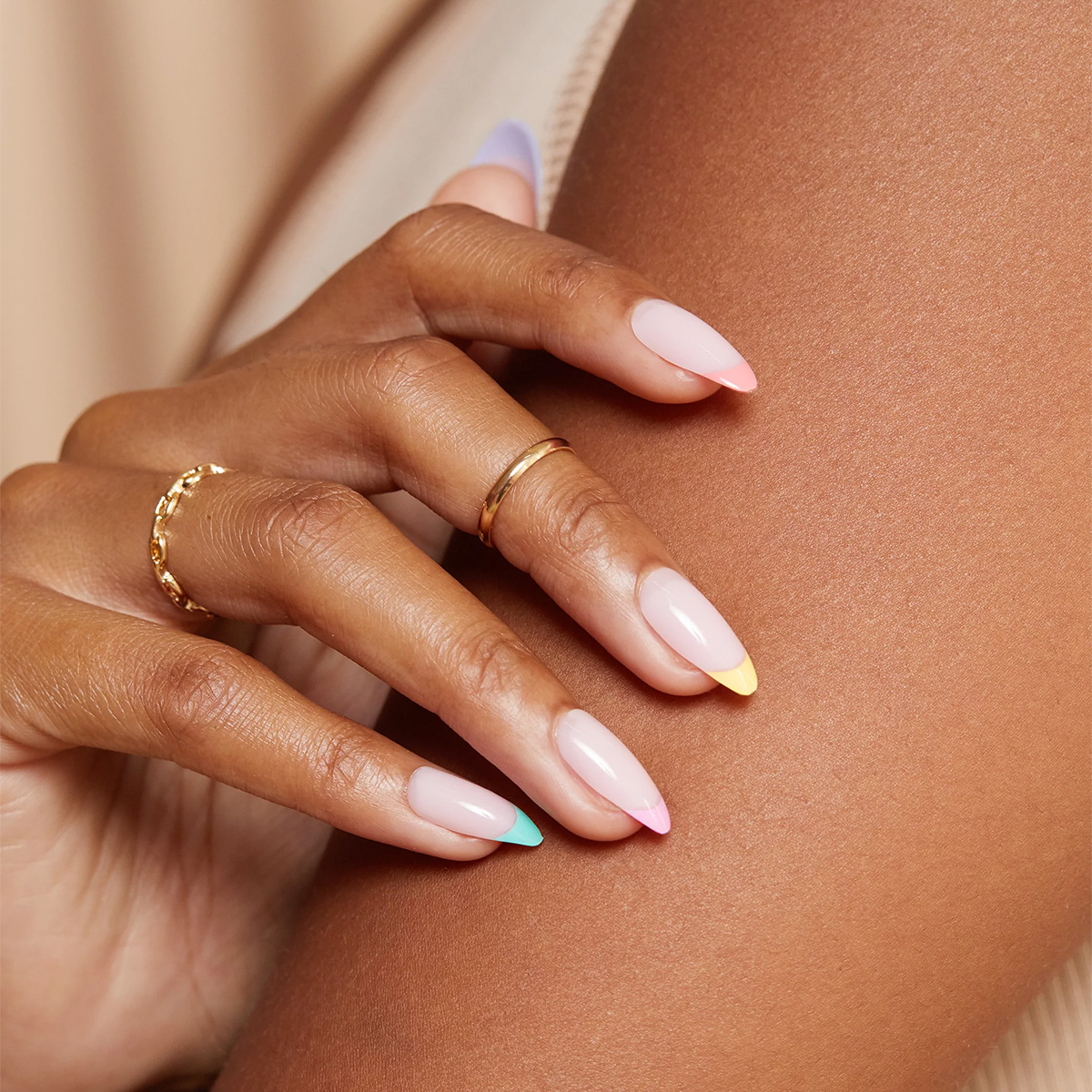 Ok, so you know those nail designs you have on your Pinterest? You will find each and EVERY one in the PaintLab range of press-on nails at Sephora. They've got all sorts of cool stuff like stick-on eyeliner and bedazzled and embellished lashes but our eyes made a beeline for their press-on nails. They're all giving Heartbreak High in the best way, and honestly the perfect addition to your festival 'fit.
Instant Mani Press On Nails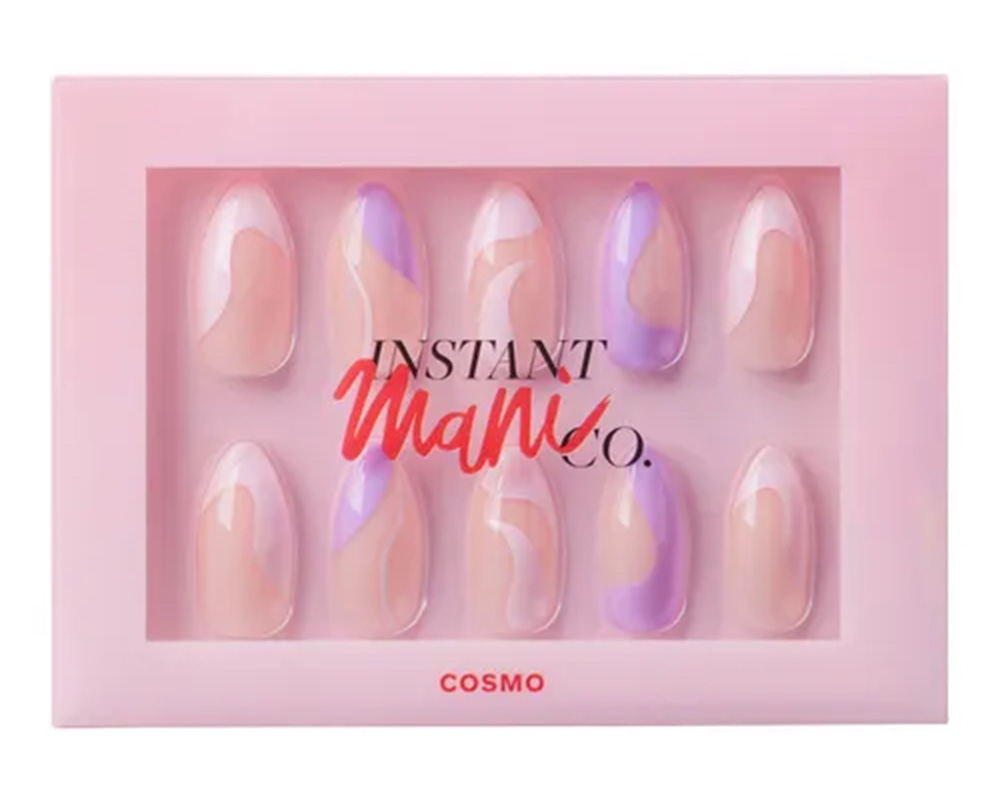 Rack up those Sephora points and add the Instant Mani press-ons to your basket. There's nothing like a classic white, and that's our fave to snag when we're in store, and there's none easier or offering more shape variety than the whole range of Instant Mani. With Christmas coming up, we couldn't help but peep these gold tips too.
Need a summer dress to go with them? Find our picks here.
Image credit: Tres She, Nailog, Dashing Diva, Sportsgirl, BYS, Paintlab, Instant Mani
Editor's note: Urban List editors independently select and write about stuff we love and think you'll like too. Urban List has affiliate partnerships, so we get revenue from your purchase.