Plovdiv, Bulgaria is Europe's capital of culture for 2019 and this Balkan gem, while still almost completely unknown outside of Europe, is a hipsters' paradise just waiting to be uncovered; despite being the oldest continuously inhabited city in Europe. It's practically impossible to get lost in, very safe and you'll meet loads of friendly locals and travellers.
It's only a couple of hours from Sofia (which you can fly into), and plenty of people add it to their Bulgaria itinerary as a day trip, but it's got so much to offer than you can see in a day, so go ahead and book a few nights.
Here are eight ways to tackle Plovdiv solo.
Get Trapped In Kapana
Kapana literally means 'the trap' but don't worry, you won't mind getting trapped in this bohemian little suburb on your own. Whether you're after (really) good coffee, a feed or you just want to sneak a peek at some cool street art, Kapana has it all. It's fairly buzzy all day every day, but it really comes alive after dark when locals and travellers are spilling out of the bars onto the street. Head to Pavaj (or Veggic next door for the veg-heads) for dinner and a few glasses of rakia, then head to Cat and Mouse to make some friends over a craft beer afterwards. Don't forget to check out the exhibitions (and grab a coffee or cocktail, depending on the time of day) over at CU29.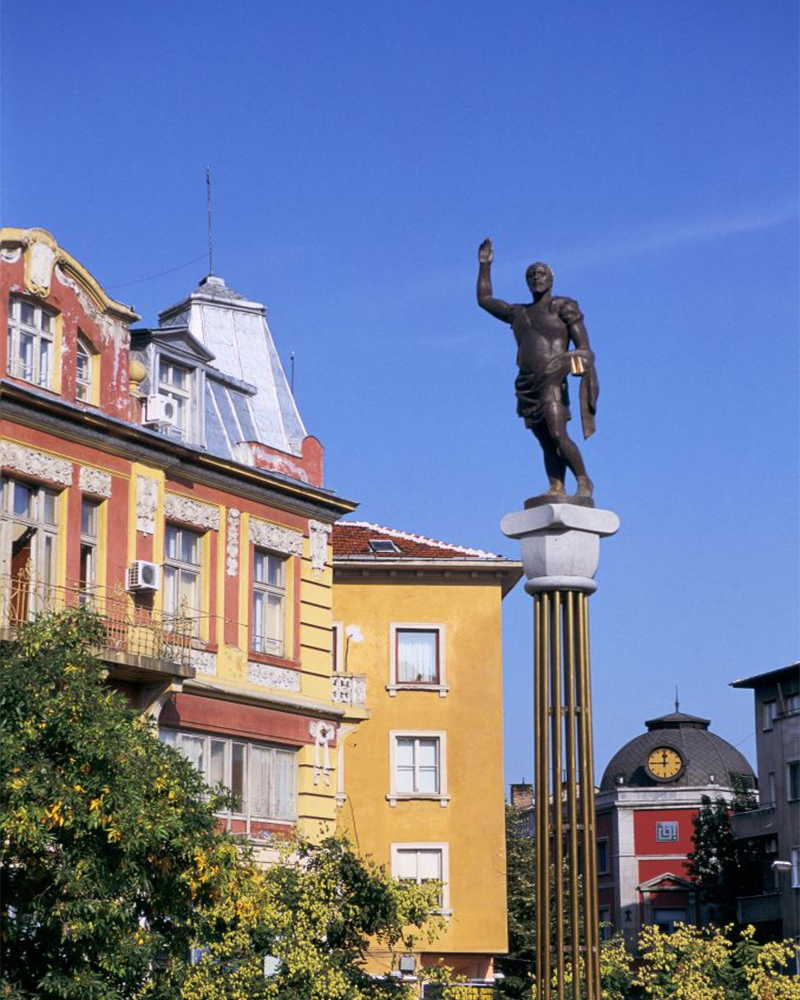 Explore The Old Town
Plovdiv is Europe's oldest continuously inhabited city—it's been going strong since 4000 BC—and the Old Town is one heck of a history lesson. From jaw-droppingly beautiful Roman ruins (more on that later) to interesting architecture and beautiful views, this little area really packs a punch. It's built on three hills so you can expect a bit of a workout while walking around the town, but it's worth it. Don't miss the Ethnographic Museum in a stunning 170-year-old house right in the heart of the Old Town.
Catch A Show
With their European Capital of Culture title, you can bet that there are plenty of shows to see in Plovdiv, but we're not talking about just any old show in any average theatre. Plovdiv is home to not one, but two, ancient Roman theatres. There's the Ancient Roman Theatre in the Old Town—one of the best-preserved ancient theatres in the world—and the Ancient Roman Stadium which is sitting pretty on the pedestrian strip right next to the Dzhumaya Mosque; another beautiful sight to see. You can (and should) take a look at both of these any time of day or night, but to really experience their beauty, time your trip while there's a show on so you can sit and watch under the stars.
Another tip: the Ancient Roman Stadium continues for 240m underground and while you can only see a small part of it from the pedestrian strip, you can walk into the local H&M store, ask the security guard to see the best-preserved section of it and they will show you the way; no joke.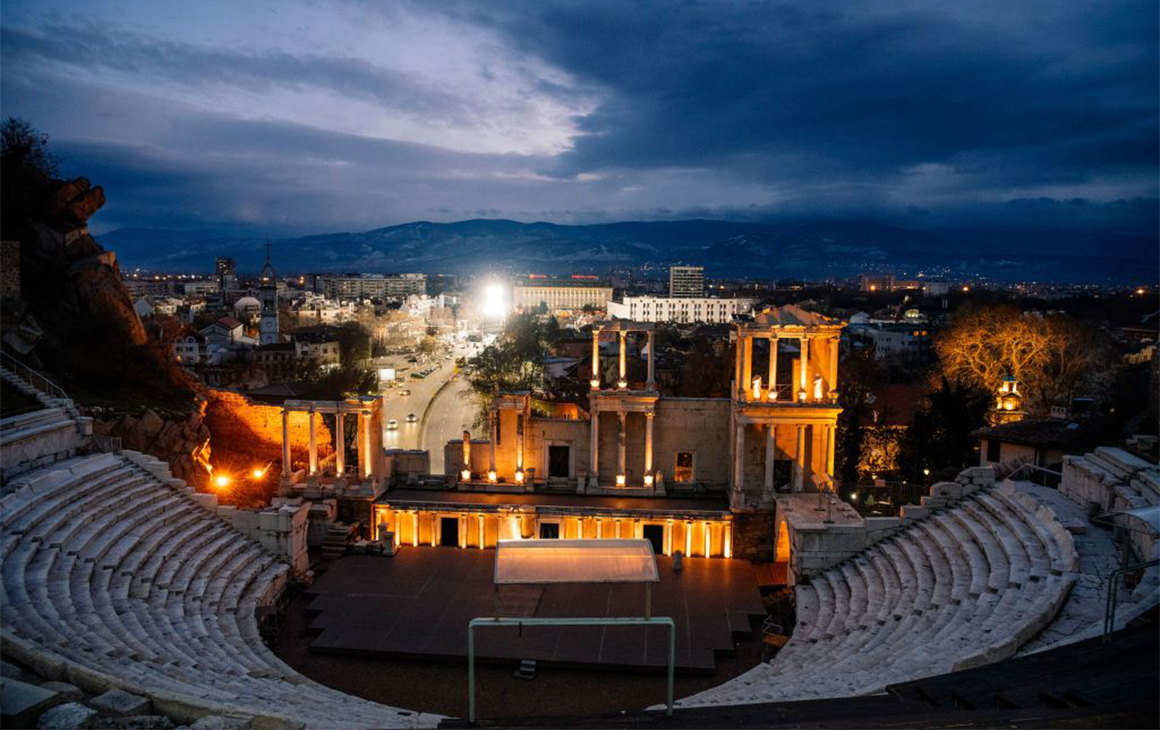 Taste Bulgarian Wine
Bulgaria is one of the oldest wine producers in the world—they've been doing it for about 3000 years—so it's not surprising that they make a decent drop. About 75% of all their wine is made in the Thracian Valley which is just a hop, skip and jump away from Plovdiv, so why not join a wine tasting tour and make some friends. If you can't manage a full day, head to DeGustoStation in Kapana to taste your way through whites, rosés and reds from the Bendida family winery.
Get Off The Main Strip
Plovdiv is home to Europe's longest pedestrian strip, and while that's great, you're doing yourself (and Plovdiv) a disservice if you don't explore the backstreets. The minute you turn off the pedestrian street, you'll be hit with cute bakeries, bars, cafes and boutiques. Do yourself a favour and put your Google Maps away while you get lost in the backstreets. If you really need some guidance, try and hunt down Kapana Bakery for delicious bread, this local spot for fresh-from-the-oven-banitsa (your soon-to-be favourite pastry) and Skaptobara 2 for beers and burgers.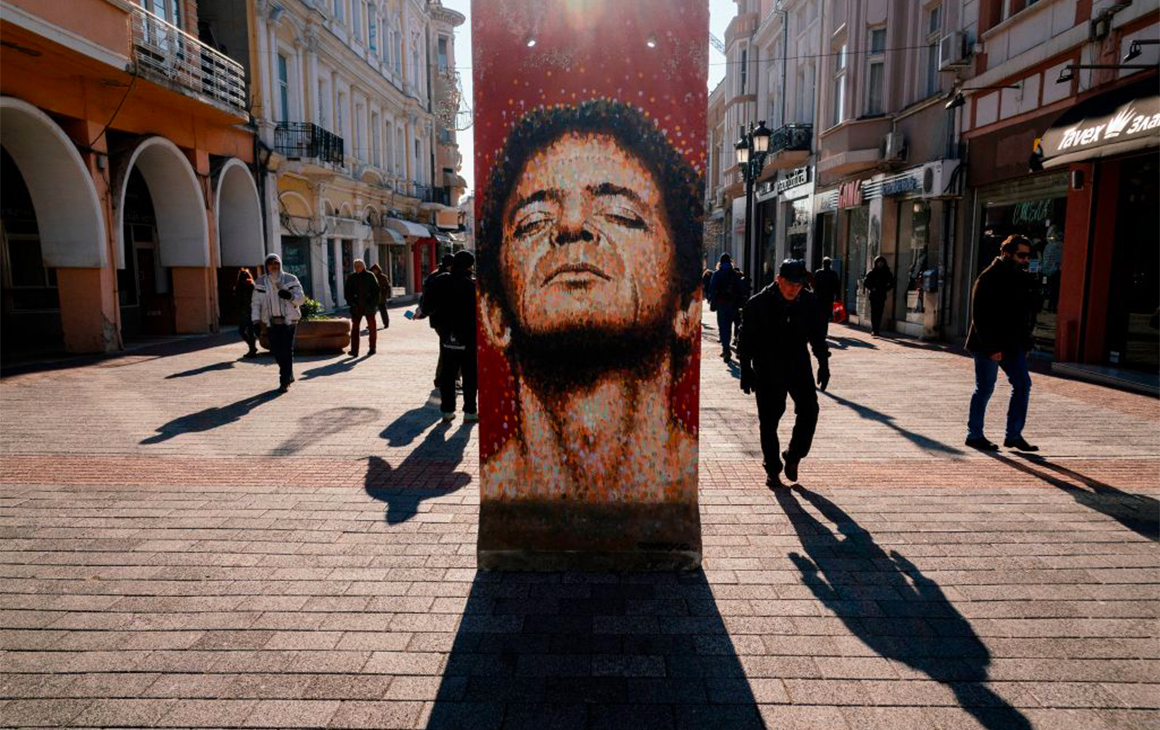 Head Out Of Town
No matter what time of year it is, there's always a good quick trip from Plovdiv to keep you busy. If you're there in May or June, head to Kazanlak—the capital of the valley of roses—for the annual rose festival. In winter, there are plenty of (extremely cheap) places to ski within a couple of hours of Plovdiv; Pamporovo and Chepelare in the Rhodope mountains are both less than two hours away. Any other time of year, head to Shiroka Laka, also in the Rhodope Mountains, for a taste of village life. For a quick day trip, head to the stunning Bachkovo Monastery and Asen's Fortress; both can be reached by public transport but if you want to take it easy or meet some friends, check out this operation.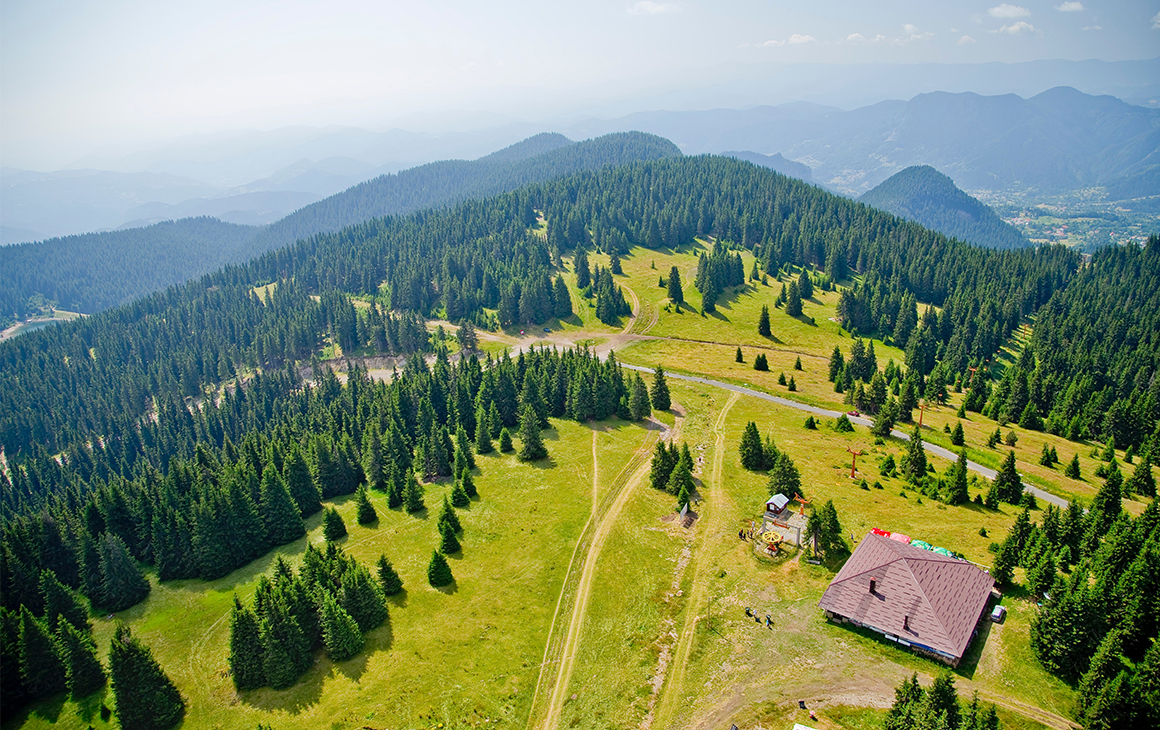 Take In A Sunset
Speaking of Bulgarian wine, grab a bottle and wander up to the top of Nemet Tepe—one of the hills the Old Town is built on—to catch a breath-taking sunset over the town and surrounding hills. The hill is usually busy with both locals and travellers so you can enjoy it solo or use your wine to make some friends.
Eat And Drink Like A Local
Bulgarian food might not be all that well known down under, but you'll be eating and drinking like a king while you're there. As a solo traveller, your go-to snack will likely be banitsa; a delicious filo pastry pie which is usually filled with feta cheese, though if you're lucky you'll find a sweet version filled with pumpkin too. You'll also want to track down a mekitsa, it's Bulgaria's version of a doughnut but even more delicious if you ask us.
If you're lucky enough to be there in summer, you'll be eating fresh berries every day and you'll want to track down one of their famous pink tomatoes—all you need to enjoy it with is salt, just trust us. If you prefer your tomato in a salad, the shopska salad is on just about every menu in town and is the perfect accompaniment to any meal. You'll also want to try Bulgaria's version of moussaka (they use potato instead of eggplant), dolmades (they call them lozovi sarmi) and cevaps (they call them kebapche). Wash everything down with rakia—the local spirit—Bulgarian wine, craft beers or cocktails and call it a day.
Image Credit: Deniz Fuchidzhiev, Dimitar Dilkoff, Vlad Tchompalov, Rene Mattes