Alongside the nostalgic moments of late-night Mie Goreng, bottled pasta sauce zhuzhed up with some onion and dried spices, and healing weekend brunches made in the sharehouse kitchens of our early 20s was the dream of one day owning proper cookware. Not corralling the mismatched options accumulated from hand-me-downs and the homewares section at the local Vinnies.
The ultimate dream was curating a collection of pots and pans that also looked appealing, as well as being a pleasure to cook with. If you're like us, you're very ready to invest in some kitchen companions that will make cooking a joy, as well as look great. Understanding this assignment of cute and quality cookware is Cosmic Cookware—it looks good and it cooks good.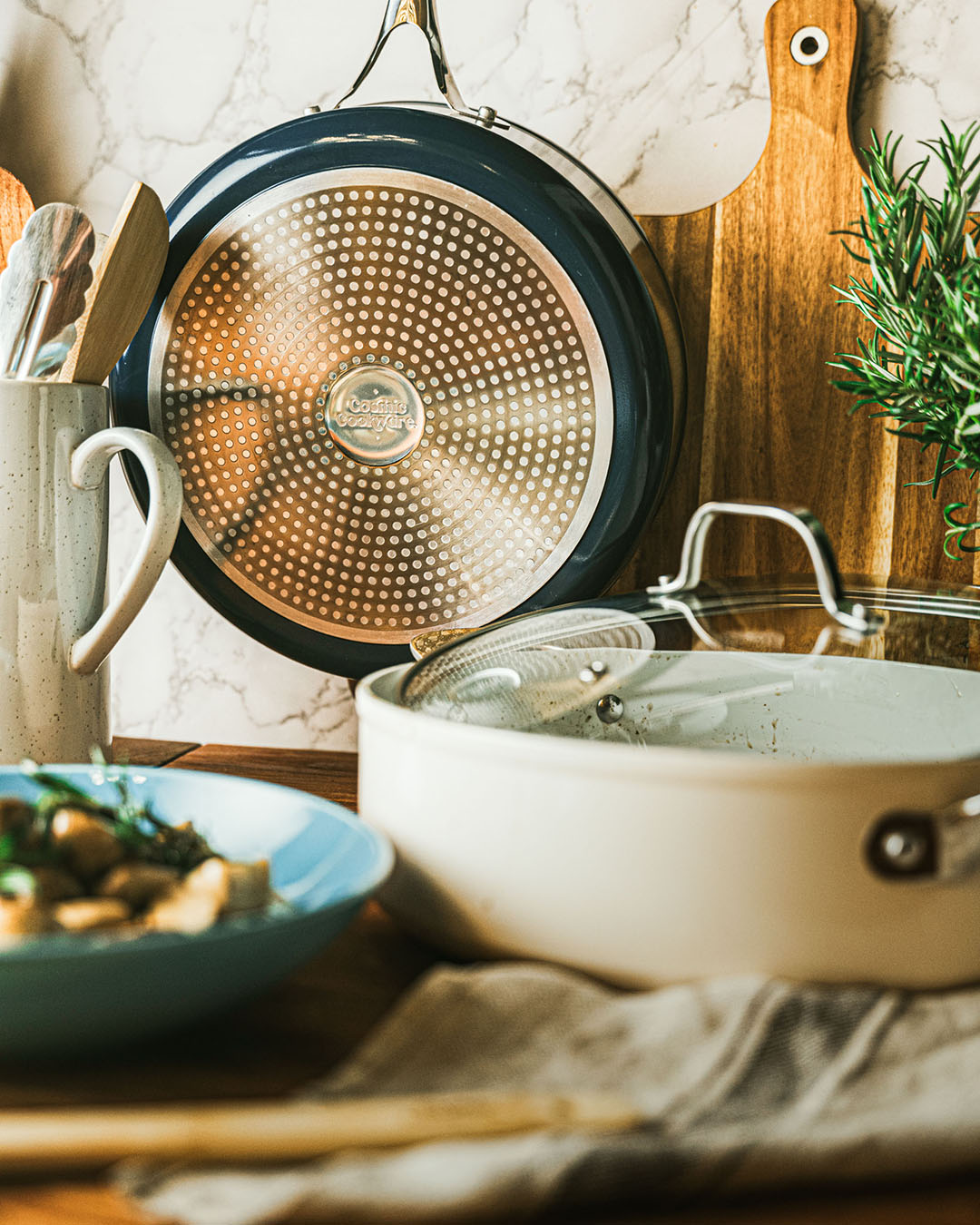 Made with Swiss-certified ILAG ceramic coating, all pots and pans are guaranteed to be non-toxic and non-stick. Plus, quality, non-stick pans are a dream to clean, which is truly the cherry on top.
Cosmo's designs are available in a range of colours and styles to suit all kitchen aesthetics and cooking needs. The MVP for soups and casseroles is the Cosmo Casserole. Dressed in a chic cream or navy coat, and designed to withstand temperatures of up to 230°C, it's perfect for stewing, braising, boiling and even baking the sourdough loves we've all perfected recently.
We also have our eye on the green bean-hued Cosmo Pan, perfect for whipping up sauteed green beans with fetta and a cheeky Italian herb-crusted chicken parmigiana.
Ready to elevate your culinary prowess with some new cookware? Head over here to see the whole collection.
Image credit: Supplied
Editor's note: Urban List editors independently select and write about stuff we love and think you'll like too. Urban List has affiliate partnerships, so we get revenue from your purchase.