The Darwin Street Art Festival comes from humble beginnings.
Now in its sixth year, the tropical melting pot of creativity and culture features two weeks of live paintings, open air cinemas and local storytelling but will also feature a 74-metre mual from Melbourne artist Kitt Bennet.
"We started just painting in the city, but now we've moved out to the suburbs too," says David Collins, director of Darwin Street Art Festival and Proper Creative.
"It started as a project to revitalise the city and we achieved that. Now we've also moved out to the northern suburbs, even right down the highway to Alice Springs. There's probably 30 murals in Katherine too".
In case you missed it, the Darwin Street Art Festival (DSAF) is a multi-week showcase that kicks off annually in August of some of the biggest street and mural art in the world. It sees Darwin's buildings and laneways transformed into incredible pieces of art.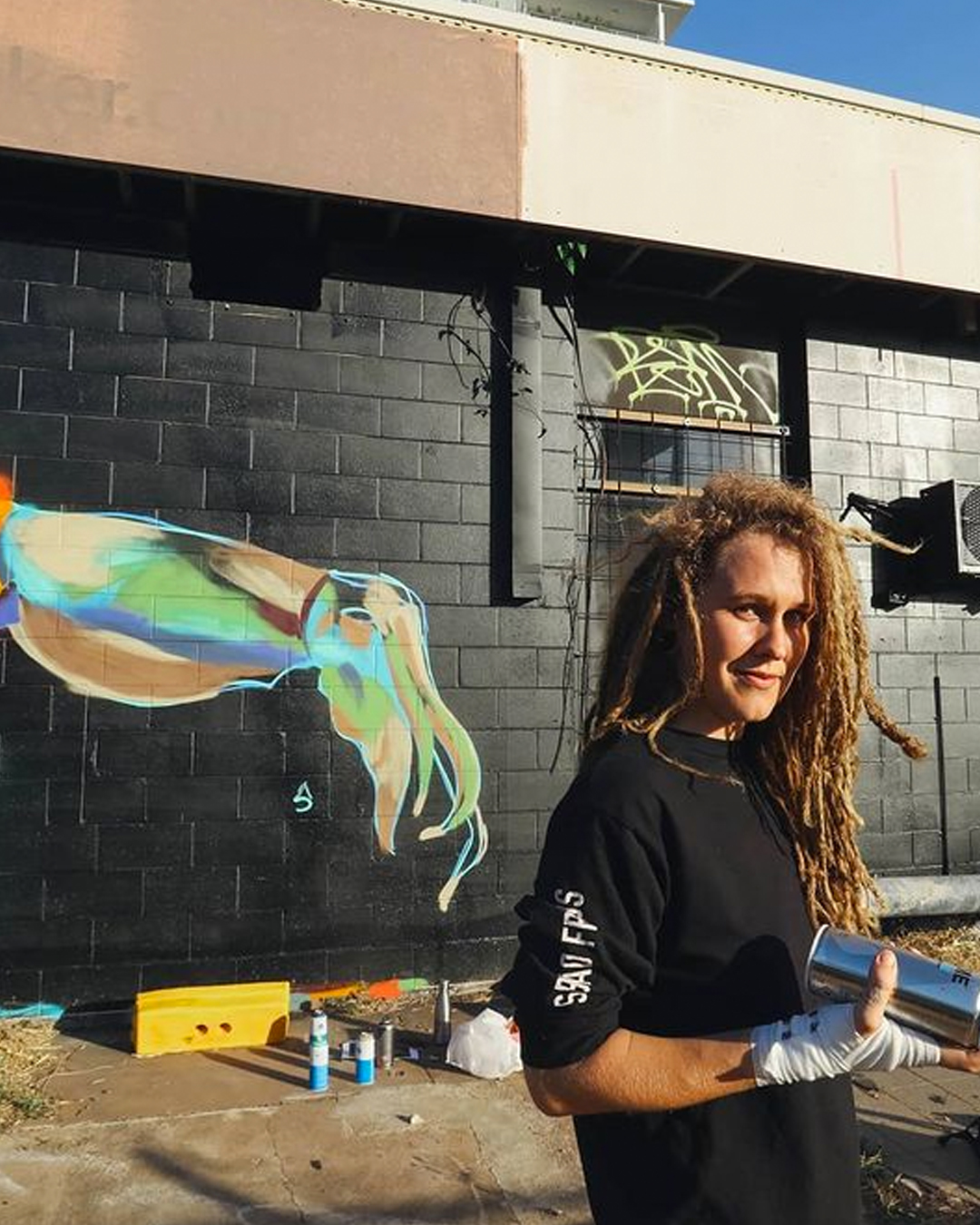 At its base, the festival has given momentum to a street art movement, shifting it from the fringe of the city to a core part of the Territory's identity. While a diverse range of artists now get free reign to paint their stories on Darwin's walls—Babes Paint Darwin, for example, is a grass-roots co-op that exists to create an inclusive space for women and the LGBTQIA+ community to spray paint once a month on Larrakia Land—Collins mentions that street art that Darwin is known for today, really started in Leanyer drains.
"For me, it's the birthplace of street art, well, mainly graffiti in Darwin," says Collins.
"I used to come down to the waterways during the 80s. It's always been my special place. I would come here and stare at the tags and the wildlife…I reckon it was the writers that used to paint here, that took their stuff into the city, that gave birth to the street art movement in Darwin City."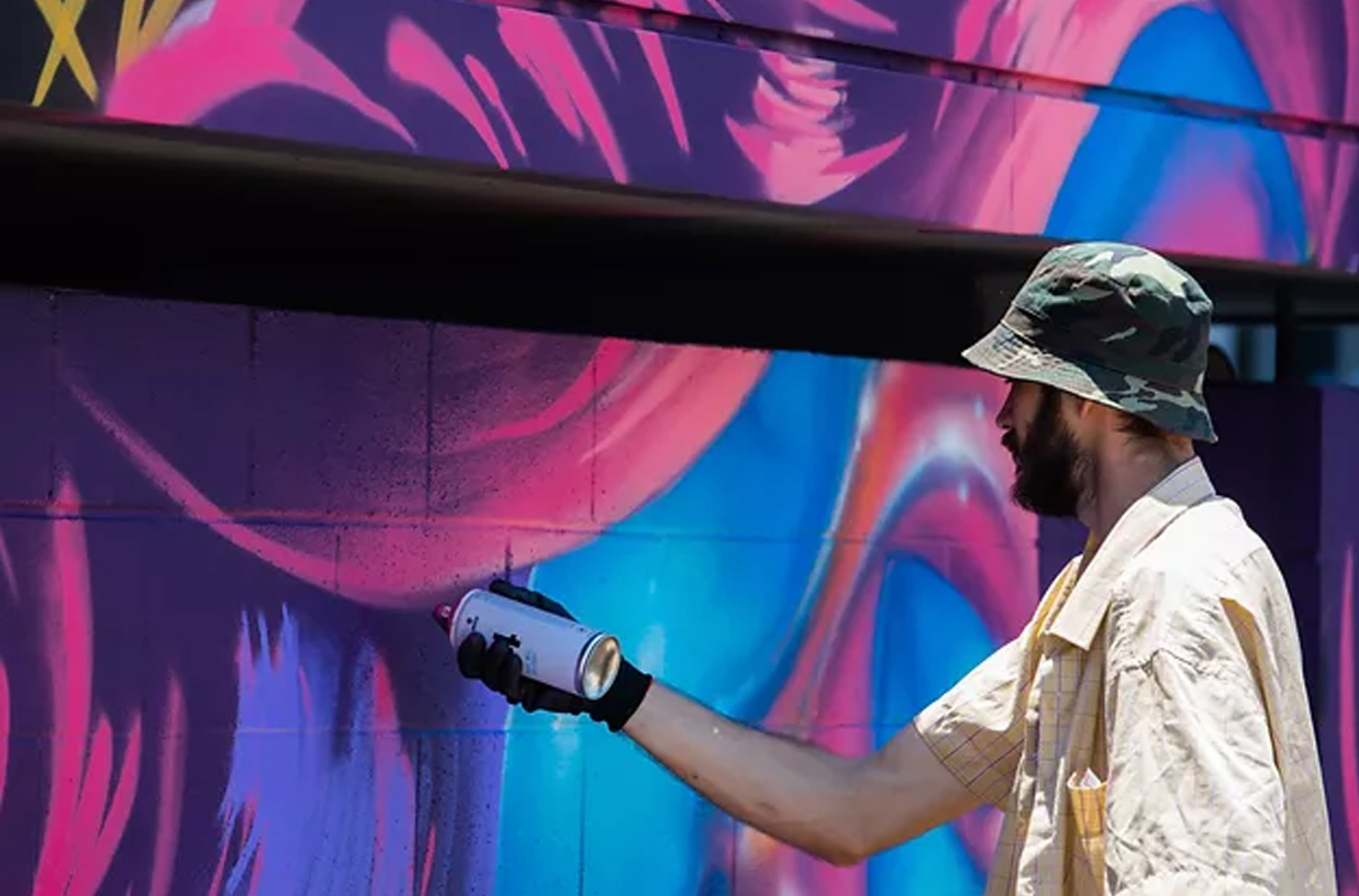 The genesis of DSAF started with a couple of conversations Collins and Jesse Bell (another bonafide local graffiti and street-art scene juggernaut) had with NT Major Events and the Northern Territory Government, in a mission to get a locally-run festival happening in the Top End before "someone down south did".
"We needed to do it with locals and to empower locals," he says.
This year, you'll find just that on the DSAF artist line-up. Jason Lee is a self taught artist who was born and raised in Darwin. Lee will commence painting on a side wall of the Hilton Hotel, his artistic influences coming from his Larrakia ancestry and the Larrakia language and cultural practices.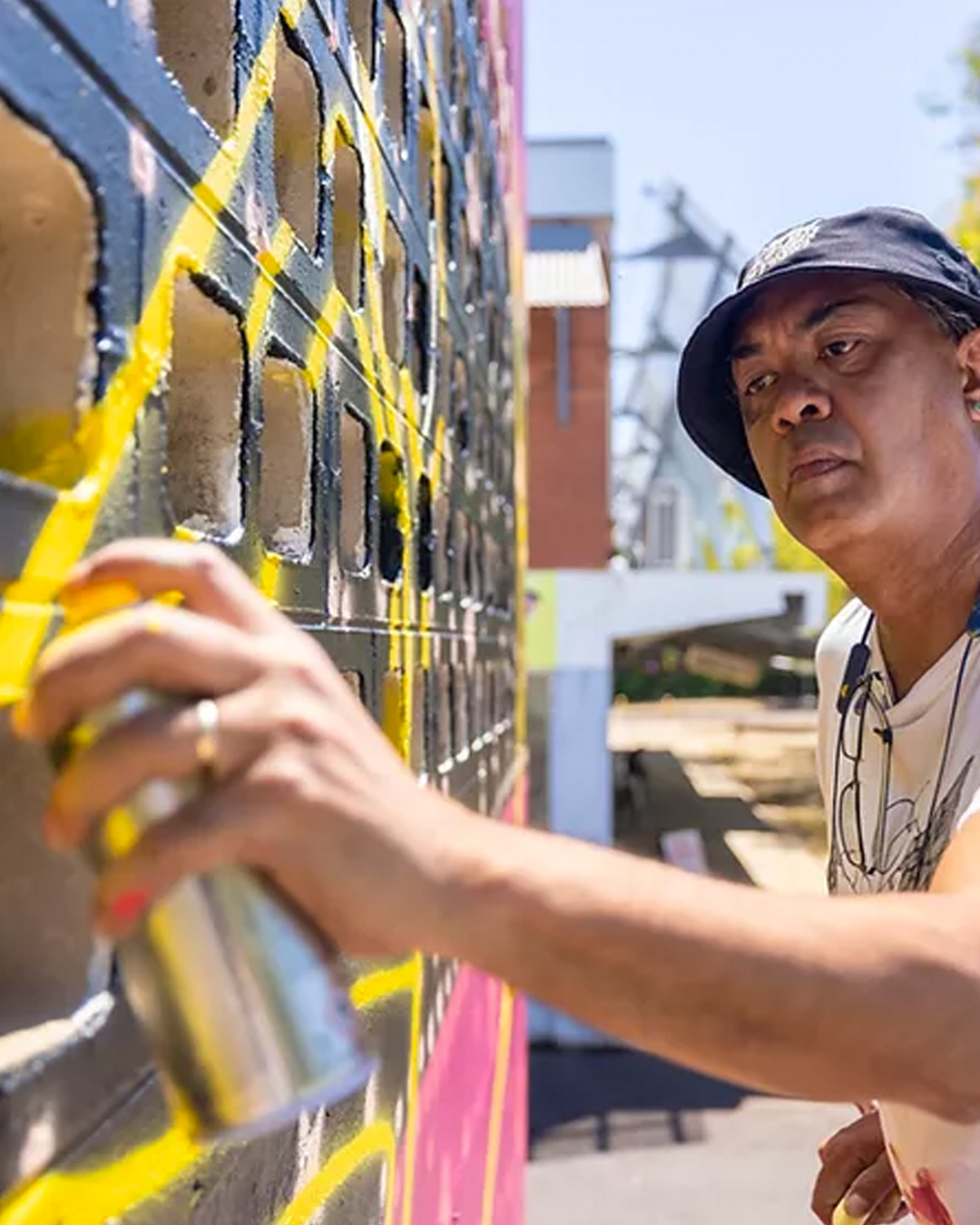 Ray Mudjandi, from Mirarr and Western Arrernte clans, is an artist living in Djibiorrk in Kakadu National Park whose work will be painted along a small, hidden alley in Parap. He had his first solo show at Outstation Gallery when he was 16 years old and creates superhero characters with intricate narratives, often influenced by issues that affect him and his community.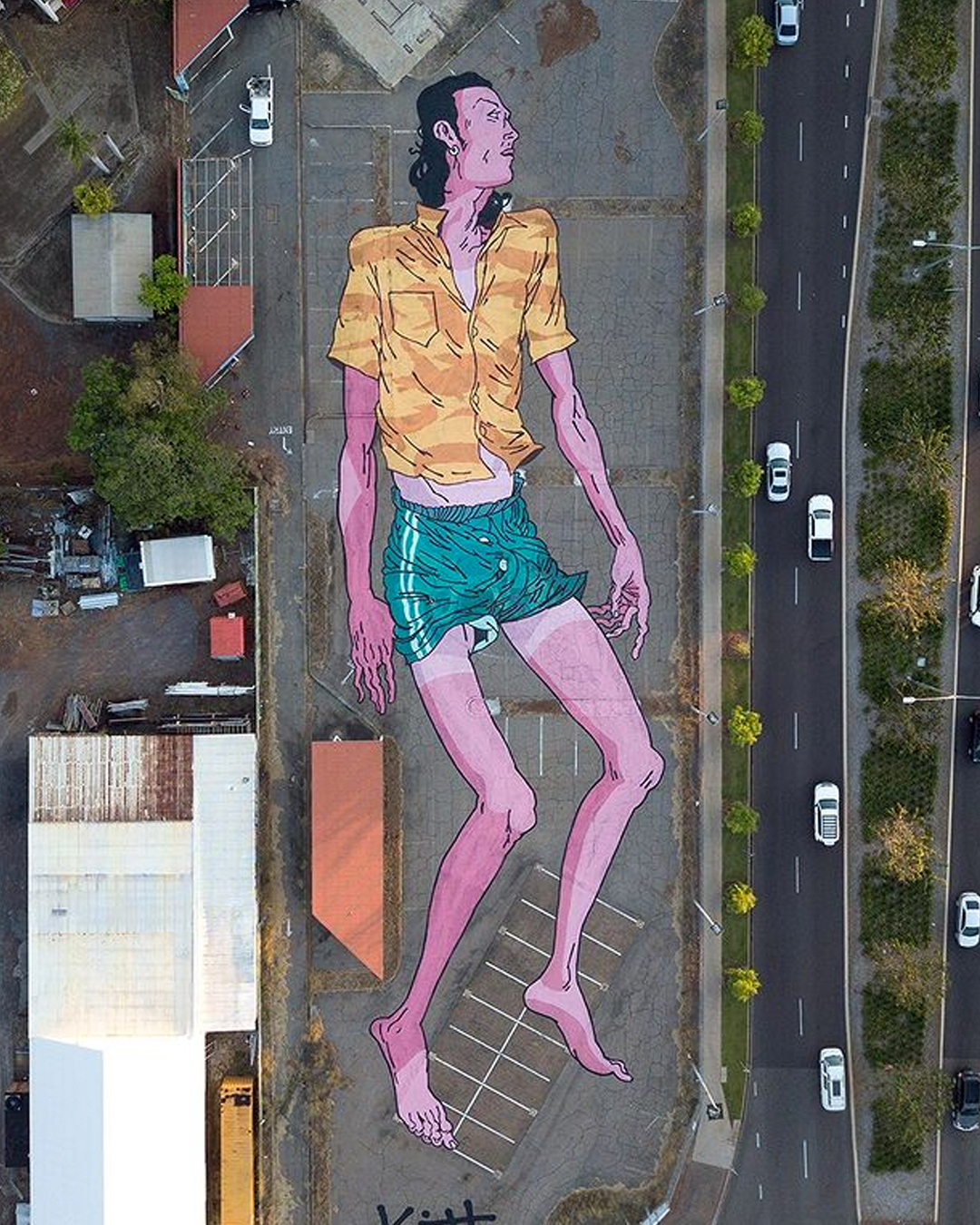 You'll also find the aforementioned Kitt Bennett who hails from Melbourne back on his large-scale magnificence; Tony Amaral, a visual artist from Timor Leste; Lisa King; George Rose who stocks over 150 street murals to her name; Jesse Bell, considered one of the Northern Territory's leading street and mural artists and a heap more.
Keen to explore? Read on for the best things to do in Darwin.
Image credit: Supplied, Kitt Bennet