It's a sparkly time of year with so much going on and if you're like us and consider silly season entertaining more of a sport than a chore, you're probably already on the hunt for some tantalising recipes and ideas to serve up over summer.
But, if your Netflix cooking category is exhausted and you simply can't scroll through one more random food blog then do we have the series for you. Enter Kitchen Party. The delightful new cooking series brimming with chaotic energy, kaleidoscopic colours, good vibes and down-right deliciousness.
Hosted by food stylist, cook and holistic nutritionist Jerrie-Joy Redman-Lloyd, the six-part series invites you into Redman-Lloyd's adorably petite corner-kitchen above Sydney's Bondi Beach and makes you feel as though you're right there perched on a bar stool watching the messiness in action.
And it's not your regular stand-and-stir kind of thing either. Each short and sweet episode takes you on a playful journey, marked by familiar kitchen party occasions like hungover after party moments and next-day brekkie feasts to stayin' in with a feel-good movie night. Expect a tasty mix of recipes like paprika-spiced fried buttermilk chicken burgers with daikon slaw and sweet-ish pickle; baked ziti with spicy sausage and tomato; party hoagie with deli meats, Comté and giardiniera slaw; and crunchy potato gems with herby creme fraiche and roe—drooling.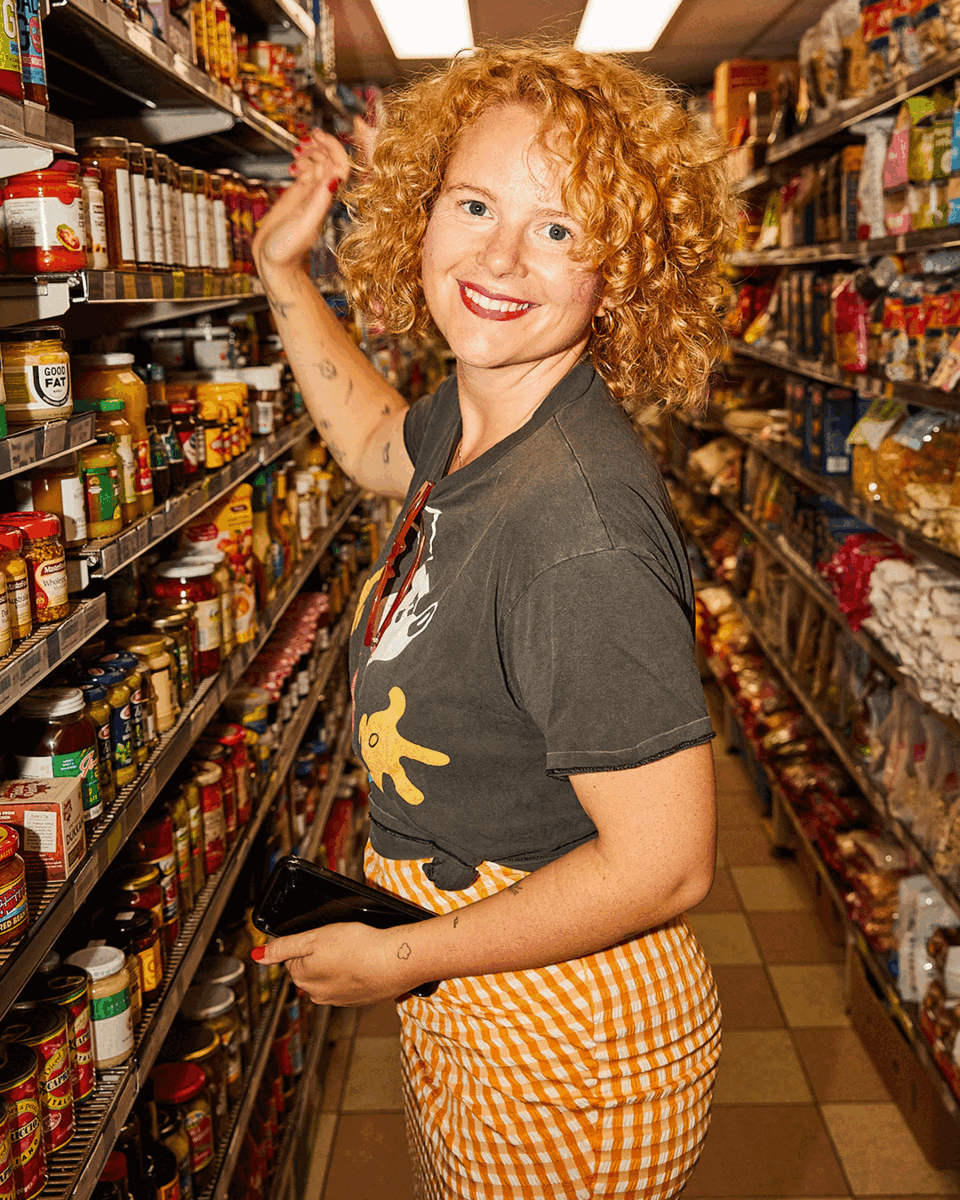 Redman-Lloyd, who's styled, cooked and created for a number of beloved global food publications and brands such as The New York Times, Oprah, Marvel and Uber Eats to name a few, wholeheartedly believes cooking and entertaining should be fuss-free and messy, and she has a passion for meals designed to be devoured straight from the pan or eaten with one hand—balanced with an ice-cold bevvy in the other.
When it comes to creating an unforgettable, yet relaxed, feast for your mates, Redman-Lloyd says it all boils down to disarming them straight away, "Give them something to have in their hands as soon as they walk in. Give them a compliment. Crack a dumb joke. Just make the space feel easy and not intimidating. I think giving people things to do, whether it's opening a bottle, stirring a sauce or putting on music just gets the energy happening right away."
The entertaining tips spill over from the serving counter to the dining table too with each episode dishing up a slew of creative and fun hosting ideas like themes, table decor and, well… party attitude—a must for any stress-free soirée. And hey, did you know you can order just the buns at Macca's to make your own saucy versions at home? Neither.
Scope out Kitchen Party episode one below, get the crew together and let the good times roll.
Image Credit: Images provided by Search Party.