If there's maybe one positive or silver lining from the world's current crisis—it's that it has given us all a few minutes (read: months) to slow down. From a fashion perspective, it's been, in a way, the ultimate stopper for the ceaseless tide of mass consumption.
As consumers, we've all been forced to think, what is it I really need? As business owners, creatives, workers or students, we've all been forced to ponder and hopefully, dare I say it—pivot—towards actions, ideas and products that have a real, enduring purpose. That purpose could be as vital as medical-grade masks and ventilators, maybe it's as intangible a thing as lasting joy. Both have so much meaning in 2020.
This week is Fashion Revolution Week—the world's largest fashion activism movement founded after the Rana Plaza factory collapse in Bangladesh on 24th April 2013. And while the world had been, albeit a bit sluggishly, leaning into a more sustainable-looking fashion industry since that time, COVID-19 has brought with it its own tragedies. More than 1 million garment workers in Bangladesh have lost their jobs or have been furloughed because of order cancellations and the failure of buyers to pay for cancelled shipments.
Fashion Revolution is a call to action. This year's theme follows its own set of c-words: consumption, composition, conditions and collective action. The idea is to spend time with your wardrobe—learn, mend and care for your clothes.
Share a clothing love story with the #LovedClothesLast hashtag, learn more about what's in your clothes and ask designers #WhatsInMyClothes and #WhoMadeMyClothes, and today (Friday 24 April) check in to the Rana Garment District as part of our digital activation on the anniversary of the Rana Plaza tragedy (Apr 24) in solidarity with garment workers everywhere.
For now and for the future, here are just a few of our favourite Australian labels leading the charge in sustainability. We're heartened by these labels who, even in a challenging time, are still working against the tide to ensure a safer, more sustainable fashion future.
Holly Ryan
"Sustainability has always been at the core of [my] jewellery," explains Brisbane born, Sydney-based artist and jewellery designer, Holly Ryan of her eponymous jewellery label. If you're already a fan of Ryan's stunning minimalist and art deco silver and gold, you'll be happy to know she is big on using both recycled metals and found materials.
In 2018, she revealed the Holly Ryan Recycling Initiative, which encourages owners of Holly Ryan pieces to return items they no longer wear, so that they can be fashioned into something new. In response to COVID-19, Ryan has expanded her recycling initiative to include all jewellery—so you can recycle your non-Holly Ryan pieces too. Read more here.
Heart Of Bone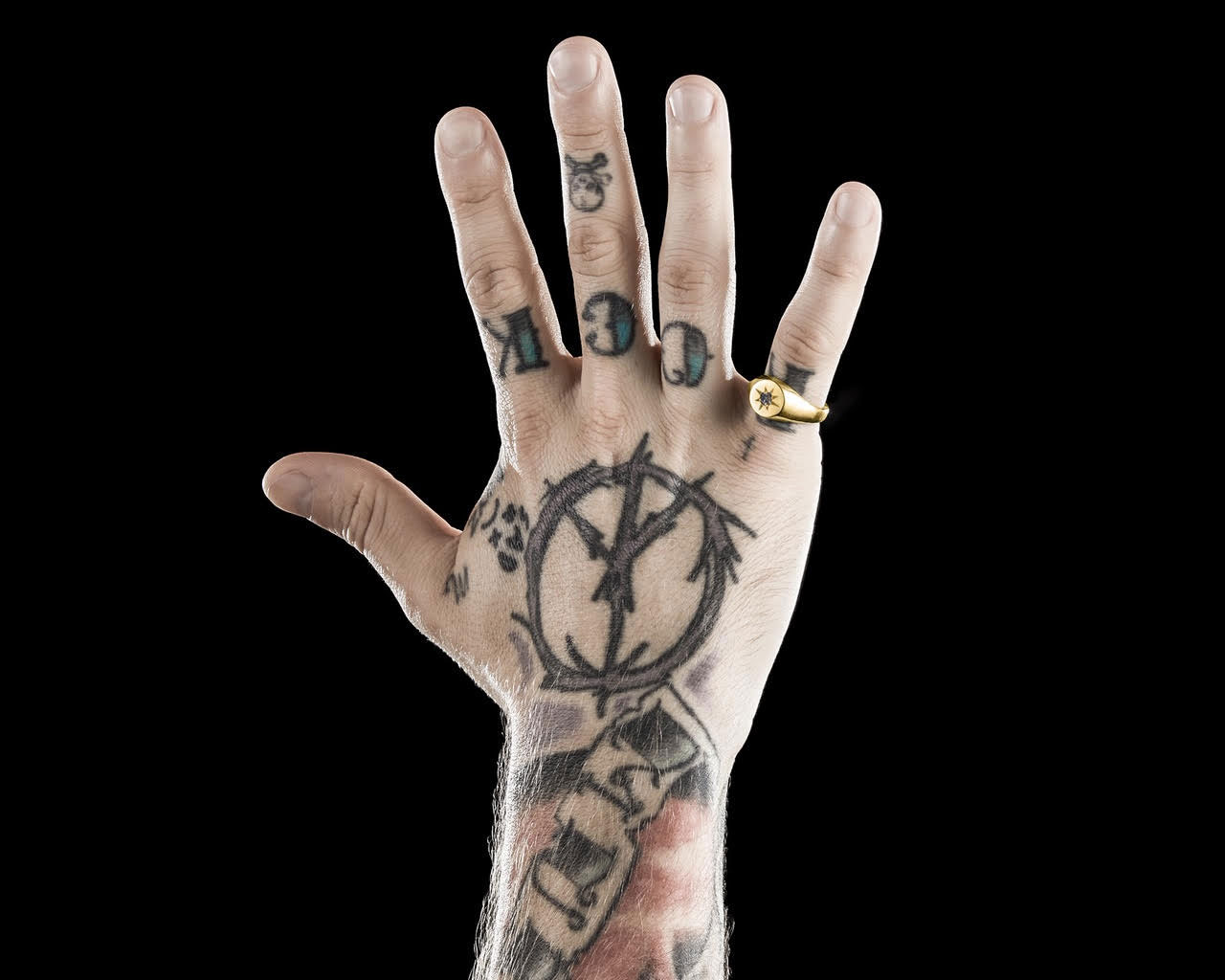 Coveted by the likes of Billie Eilish, Courtney Love, Diplo and Marc Jacobs, Heart of Bone is the gothic-inspired Melbourne-based jewellery label that gave us the "Bunny Ring" and inspired us to get stuck into heavy metal chains and romantic silverware.
This year, Heart of Bone designer Emma Abrahams has revealed a very limited collection of gold and silver signet rings set with vintage repurposed diamonds.
"By repurposing these old and second-hand stones we, in turn, give them a new life, an opportunity to create new stories and become a part your new adventures," Abrahams said. "A modern heirloom and a reminder that things change, new beginnings are possible and we must always live in the present and be conscious that the choices we make as individuals and as a society can be the change we want to see in our world."
REBORN by HoMie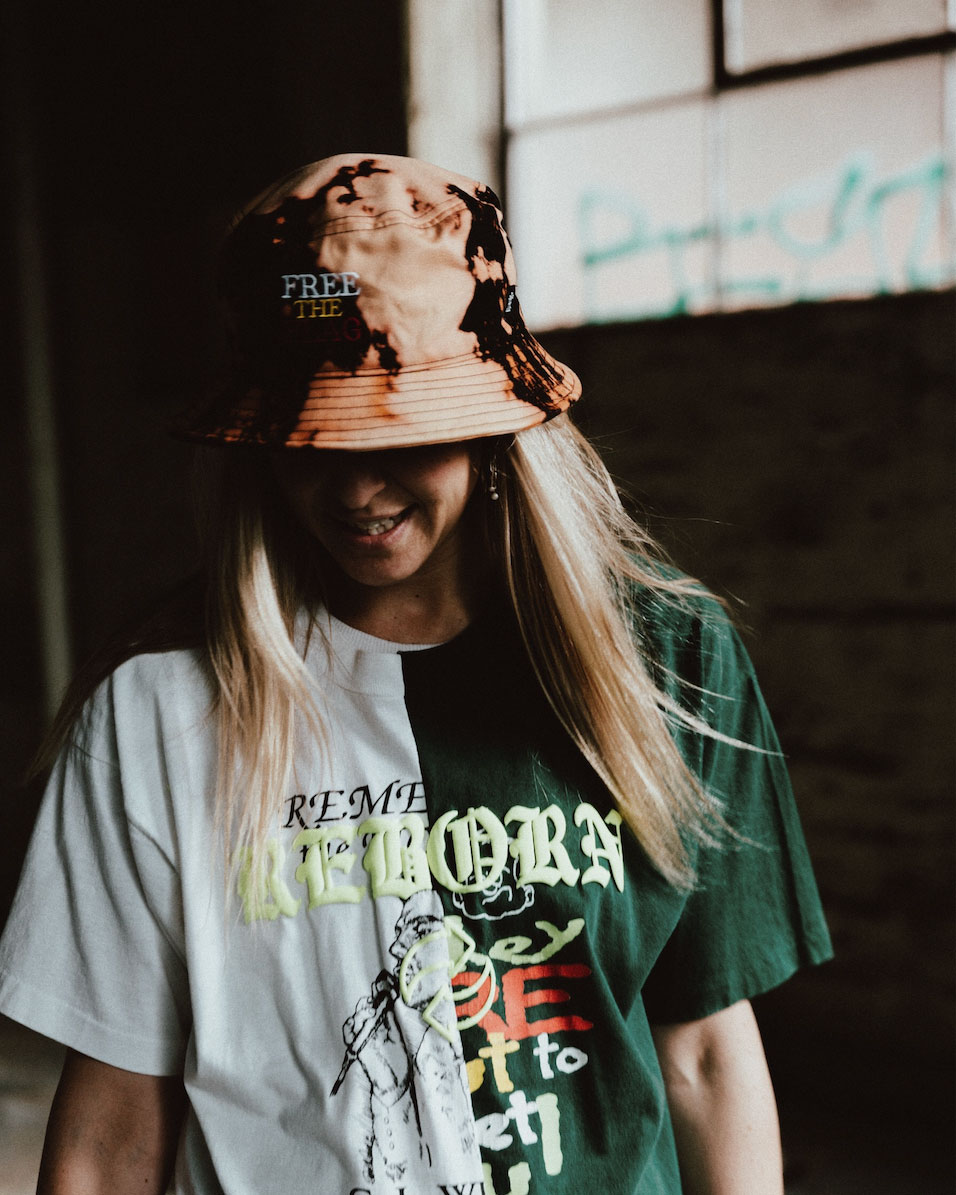 Melbourne-born streetwear label HoMie is easily one of the most fashion-forward concepts on the planet right now.
Part social enterprise, part sought-after streetwear label, HoMie's core range is made up of effortless oversized tees and 80s and 90s-style sweats and hoodies. The key difference is that it's fashion for a purpose—100 percent of HoMie's profits go to providing brand-new clothing, training and job opportunities for young people affected by homelessness or hardship.
And, the HoMie crew has dropped a brand new collection that continues to push their concept of fashion for good and fashion for community: REBORN by HoMie. The repurposed, recycled fashion collection of amazing, grungy, one-off pieces sold out quickly in March. To celebrate Earth Day this week, HoMie released a second drop—and yes, you need to check it out.
KITX Conscious Core
Sydney-based designer Kit Willow is a big-time champion of sustainable fashion. Her label, KITX, has always eco-principals at its heart, and to celebrate Earth Day this year, she revealed a new "Conscious Core" collection. In it are yoga-friendly tights made from upcycled marine litter and knitted in Italy using solar power, as well as activist tees and hoodies, with $5 from the sale of each going to the Climate Council.
And to see us all through self-iso, Willow has partnered with yoga teacher Charlotte Dodson to offer 10 free 10-minute yoga sessions at 10am via Instagram Live.
For more ways to keep celebrating Earth Day and Earth Week in iso, head over here.
Image credit: HoMie, Holly Ryan, Heart of Bone, HoMie, KITX