Ready to level up your feed? Good, we have just the fix for you.
There is some serious work and progress being made by Aboriginal and Torre Strait Islander peoples across the country so we wanted to take a hot minute to recognise their incredible impact, in the hope it might inspire you to familiarise yourself with their work (if you already haven't) and champion their contribution to culture, community, Country and beyond.
By no means an exhaustive-list, read on for the incredible First Nations trailblazers spearheading massive change in their industries (and support their work by chucking them a follow).
Mark Elijah Manis Kabay-Salah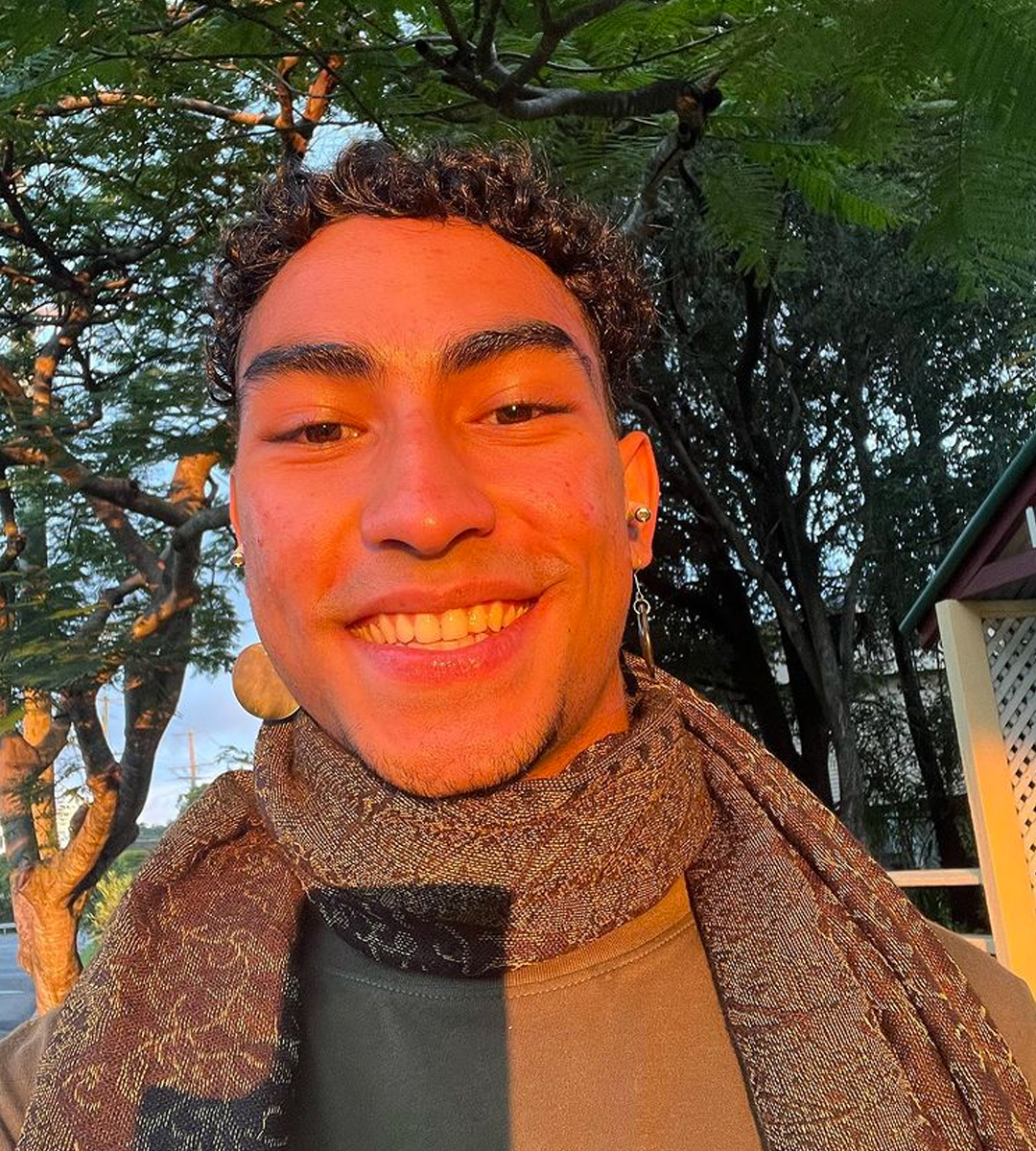 In case you missed it, Mark Elijah Manis Kabay-Salah ie. Elijah Manis, won the Youth Award in this year's NAIDOC Week Awards so if his work is not already on your radar, it should be now. A proud Torres Strait Islander man, his heritage stemming from the Kulkalgal Nations in the central of the Torres Strait (Masig and Poruma island), he's a juggernaut advocate for the LGBQTIA + community, the effect of climate change on the Torres Strait and the overall justice of his people. Along with these, you'll want to familiarise yourself with his incredible poetry, some which you can read on his Instagram.
Dylan Mooney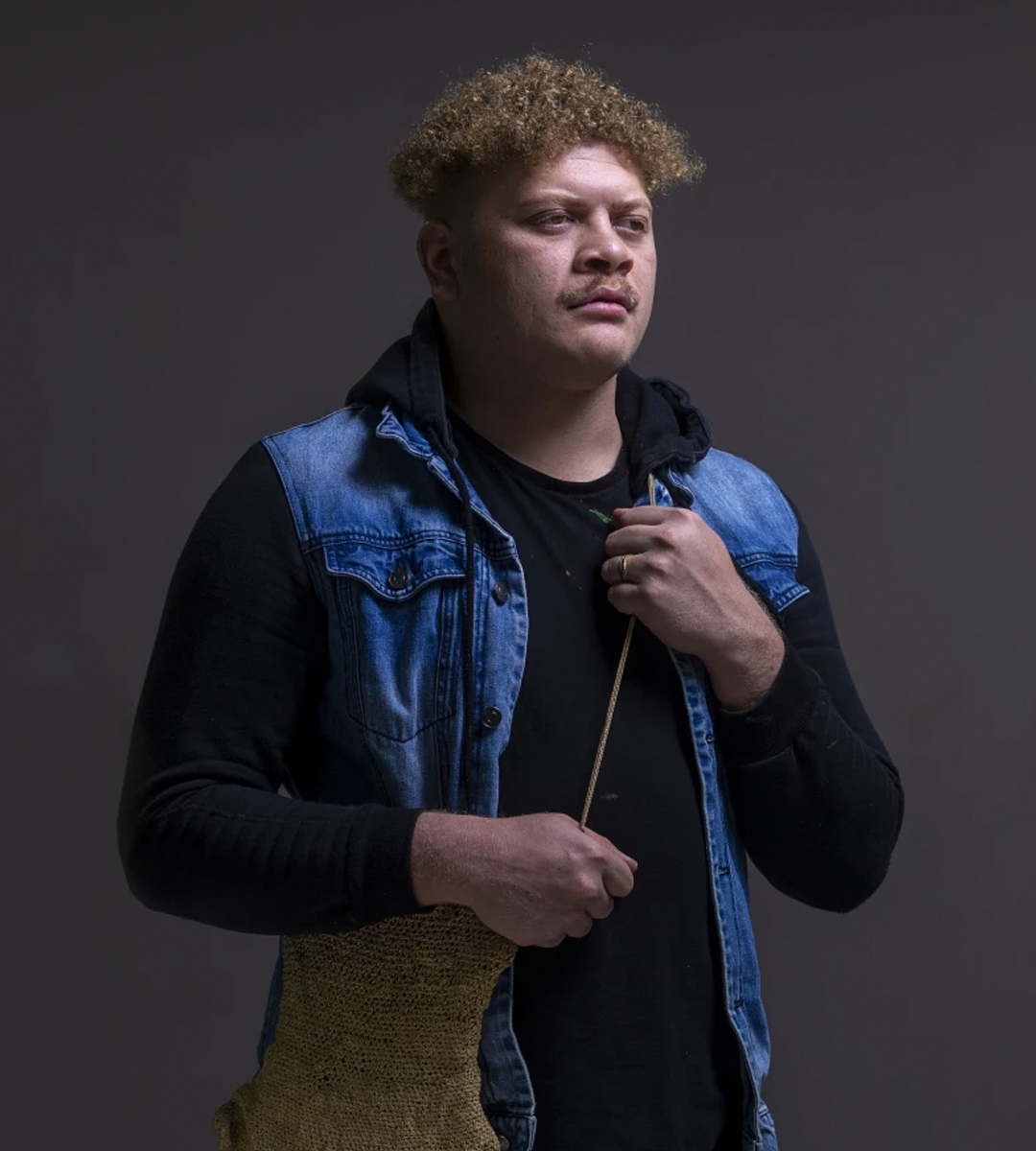 At 26, Dylan Mooney is making waves not only in the art world but pretty much everywhere. The proud Yuwi, Meriam and South Sea Islander artist is famous for his incredible digital art (if you know, you know) which notably explores the intersection between colonisation, the oppression of First Nations cultures and identity, shared histories, queerness and representation. He's a force you should absolutely know about. Not only has his vibrant art been featured on Google but it's also won a front page feature on The Rolling Stones Australia special edition magazine that celebrated the 200 Greatest Australian Albums of all time. Adding another feather to his cap, he was also the youngest artist to exhibit work in the QUEER: Stories from the NGV Collection. Follow him here.
Rubii Red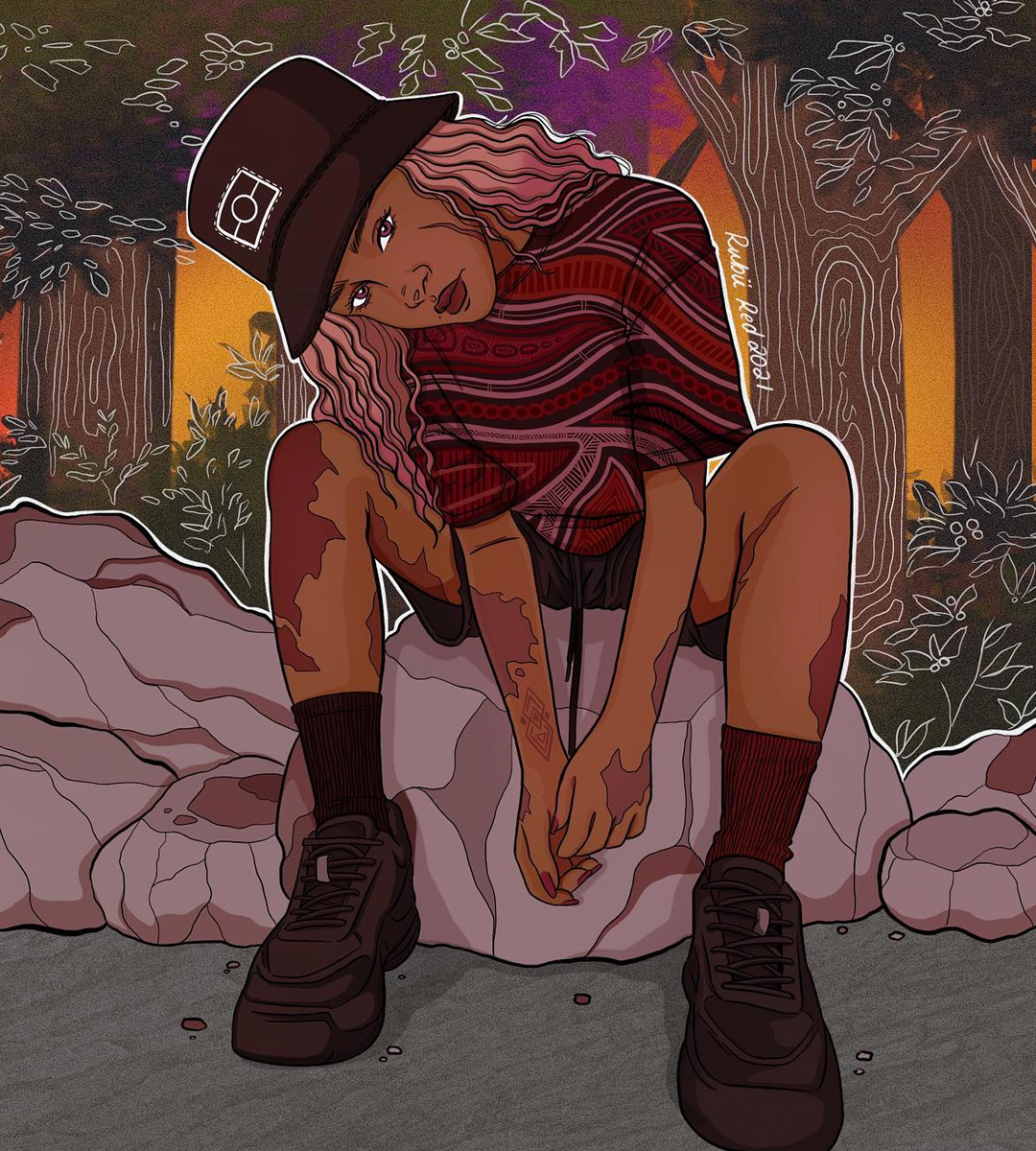 We mean, there isn't much the iconic Rubii Red doesn't do. An artist, activist and avid Twitch streamer, Rubii is changing the game, quite literally. Big on pushing for a whole lot more representation in the media, one of her main passions is driving more diversity in gaming and streaming. The proud Lama Lama woman streams herself gaming as well as her creating digital and traditional art which will absolutely blow you away. Follow her here.
Charlotte Allingham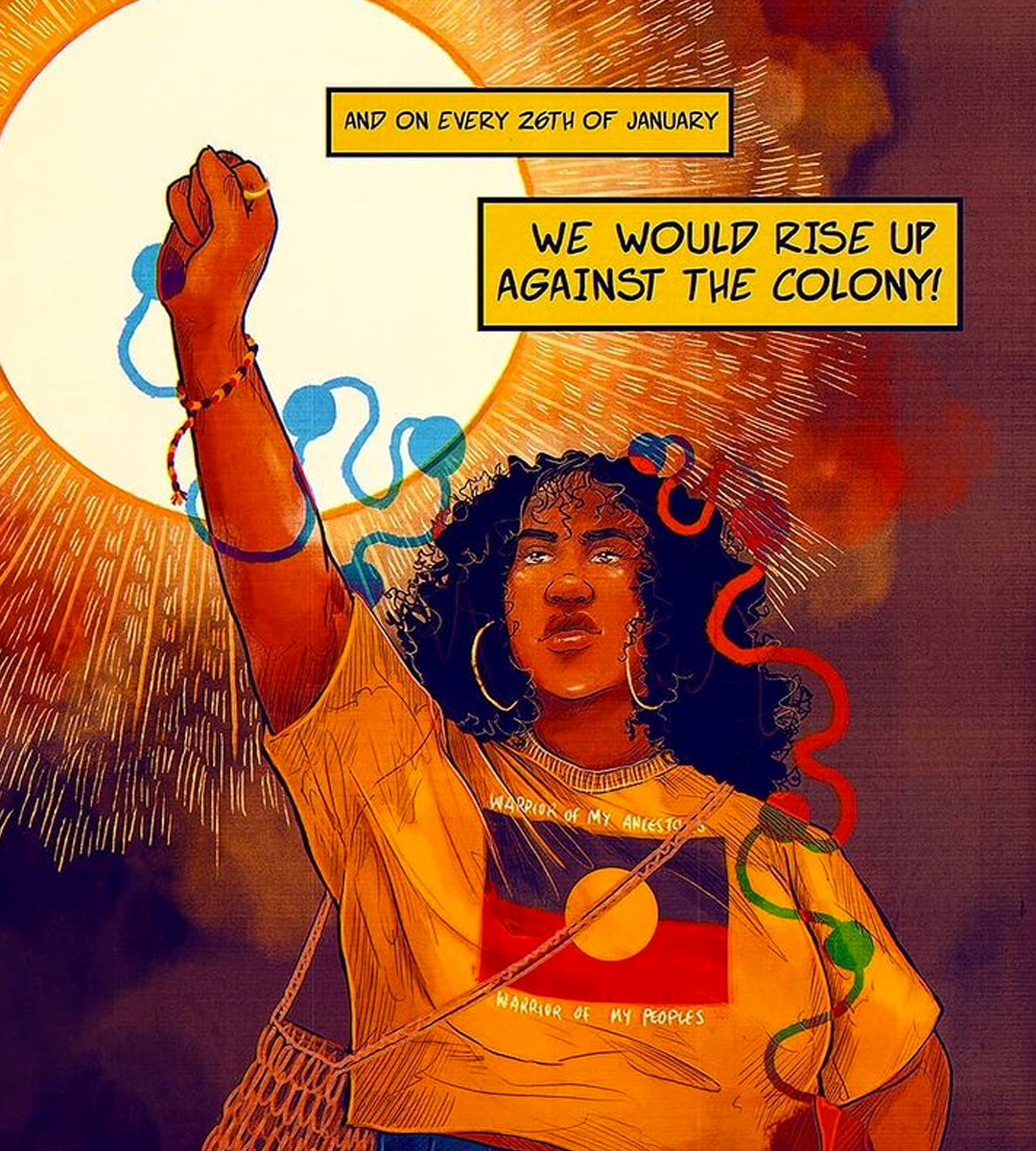 You might know Wiradjuri and Ngiyampaa woman, Charlotte Allingham, a bit better by her instagram handle—@coffinbirth. She's also the incredible soul and talent behind the internet's most famous digital illustrations which can all be identified as a 'Stolen Lands' series where you'll see an array of bold protest pieces that highlight First Nations injustice, police corruption and a general theme to abolish 'Australia Day'. They're dark and brutally honest but powerful at the same time. As well as this ongoing series, you can check out more of Charlotte's illustrations here. Finally, we highly suggest you check out her contemporary comics and zines too which beautifully span themes of love, loss, self doubt and identity. Truly epic.
Scraps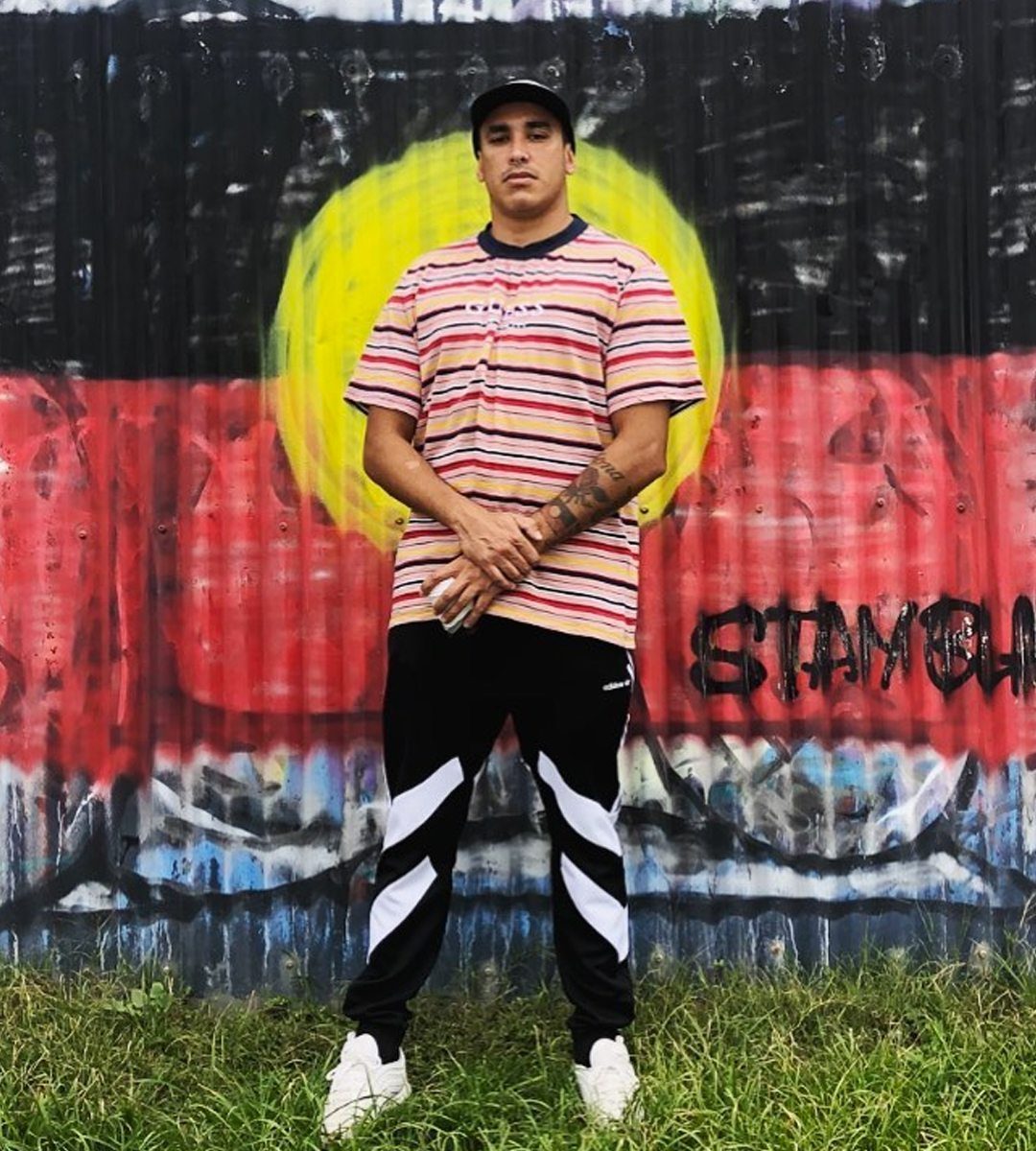 He has the absolute backing of Nooky who pretty much says he's the next best thing and we could not agree more. A proud Koori man (from what you probably know as the South Coast of NSW), Scraps unapologetically raps about some pretty gnarly issues that might be uncomfortable to sit with for some but by the same token, this super young talent is taking music in a direction that no one else in Australia is. Spoiler, you'll definitely have his track Alfie&Rich on repeat. Follow him here.
Akala Newman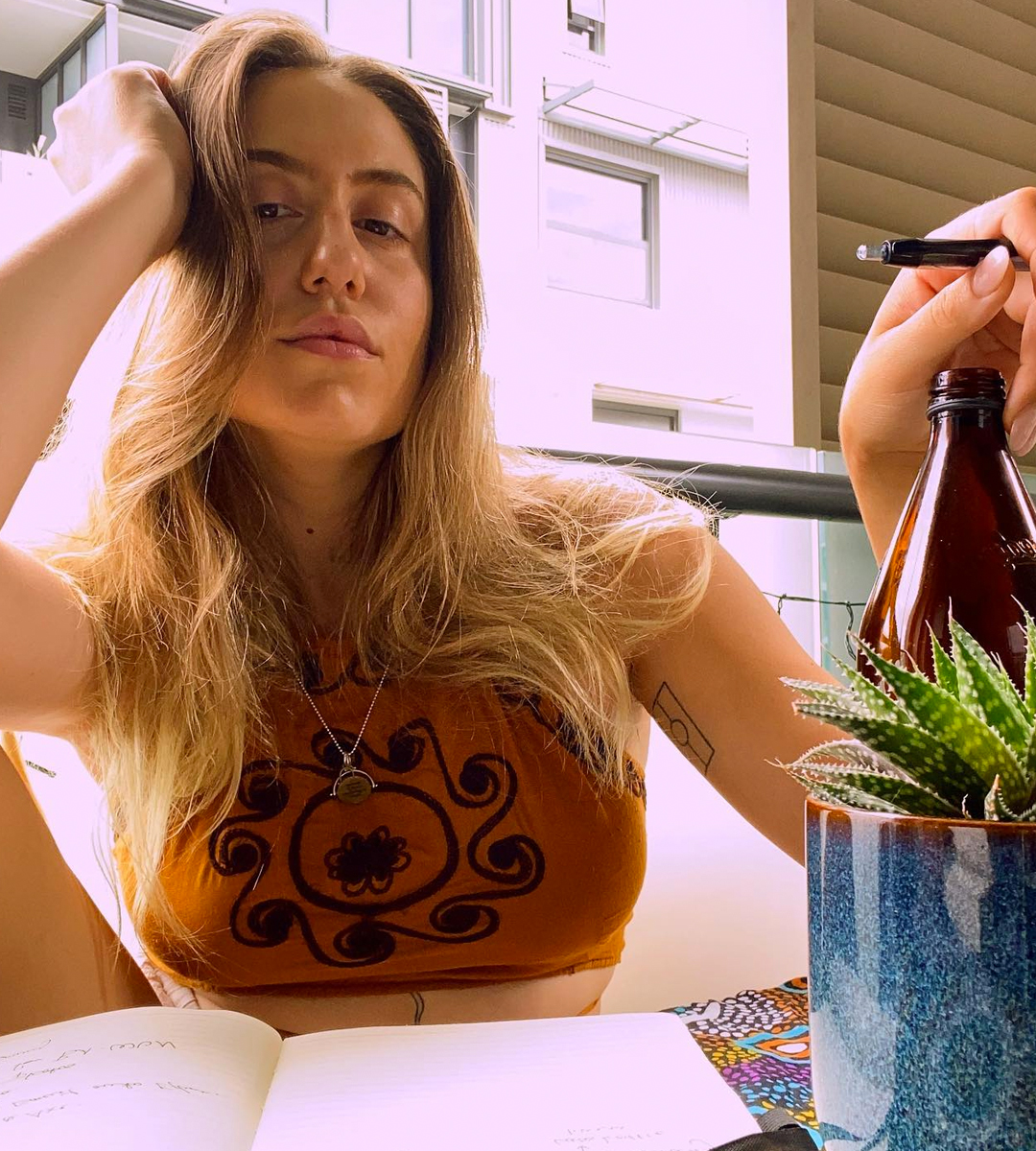 Akala is a bonafide triple threat that we really can't get enough of at the moment. It's hard to pinpoint her in one direction, she's a singer-songwriter (make sure you listen to her hit Burnt For You), an academic, an intimacy choreographer, an artist educator at Museum of Contemporary Arts… there's nothing she doesn't do. If you're wanting to be educated and inspired, Akala is the one to follow.
Felicia Foxx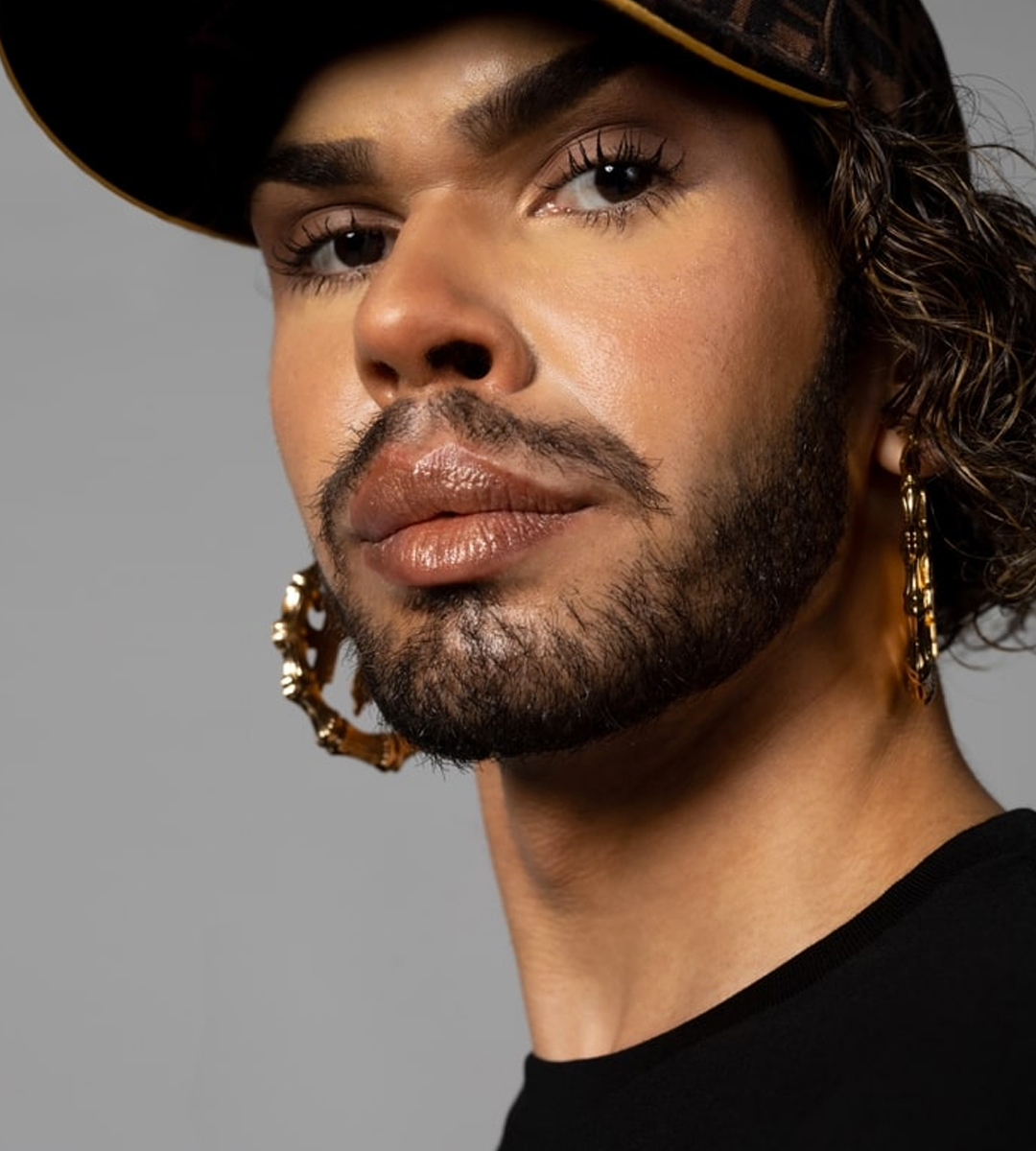 Gamilaroi and Dunghutti sistergirl, Felicia Foxx, is goals on so many levels. She's rocked a gumnut dress by Marrithiyel designer Paul McCann for AAFW, she stole the entire Mardi Gras parade back in 2018 when she donned a sequined Aboriginal flag dress. Around this, her bold personality has always spoken to the challenges she faced growing up, sans equal representation in the media and conventional beauty standards. You'll also find Felicia repping We Are Warriors, a platform dedicated to shining the spotlight on Indigenous role models. Follow Felicia here.
Meissa Mason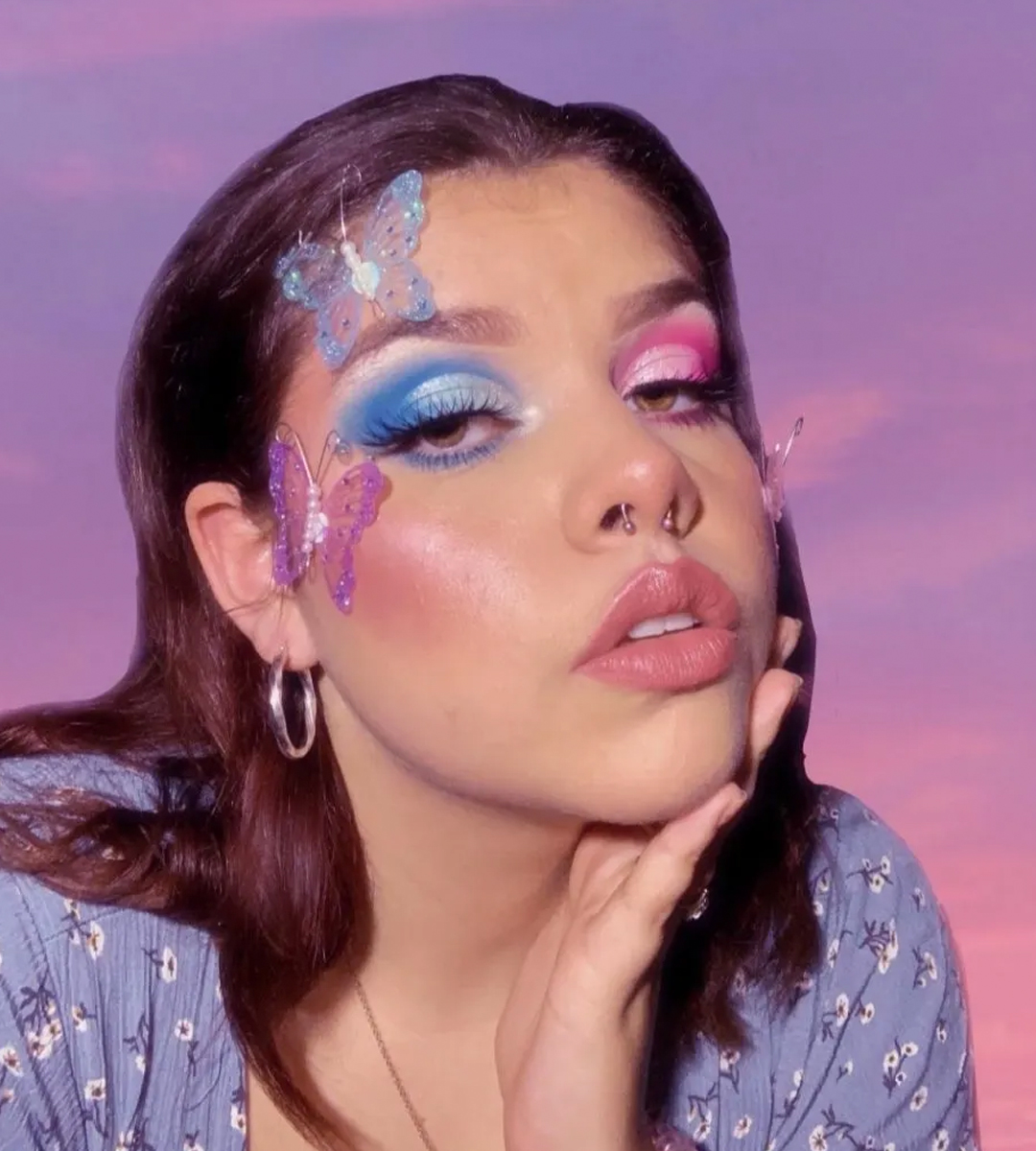 Real TikTokers know all about Meissa Mason. Her account is a goldmine of First Nations knowledge, queer make-up looks, education, art and a whole lot more. The Wiradjuri, Gomeroi and Awabakal woman has very casually racked up a double degree in law and arts, been a Mardi Gras ambassador for TikTok and she sports an insane 150k following on her socials. Three words: follow her now.
Bobbi Lockyer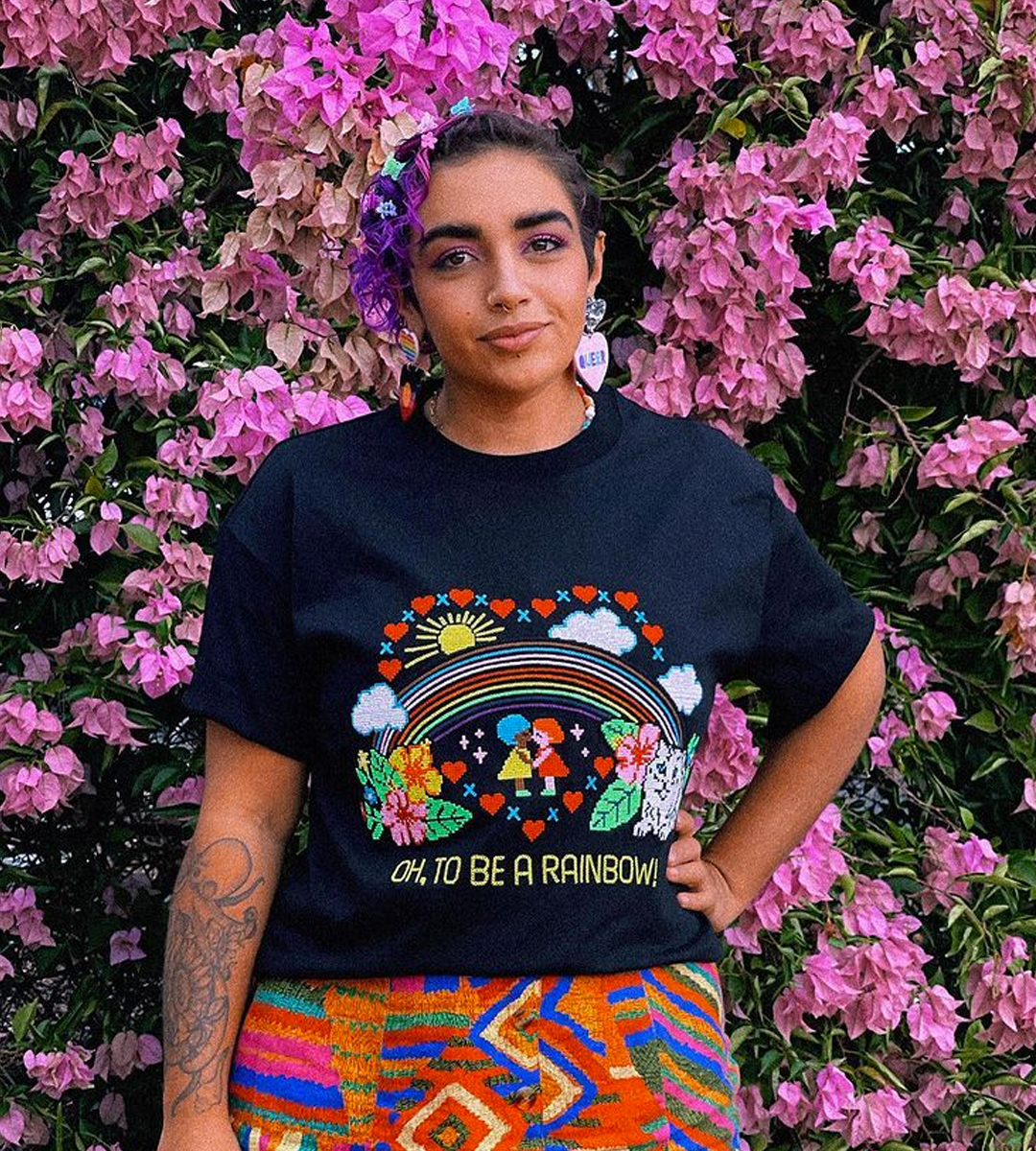 How do we even begin to describe the magic being that is Bobbi Lockyer? The self-confessed "color-obsessed, queer feminist pink-haired mermaid queen' is trailblazer for so much social change and is also the incredible brain behind the inclusive brand Gantharri (which saw at AAFW this year). The proud Ngarluma, Kariyarra, Nyulyul and Yawaru woman has a deep passion for connecting communities, a theme that coincides with most of her work. Follow her here.
James Parr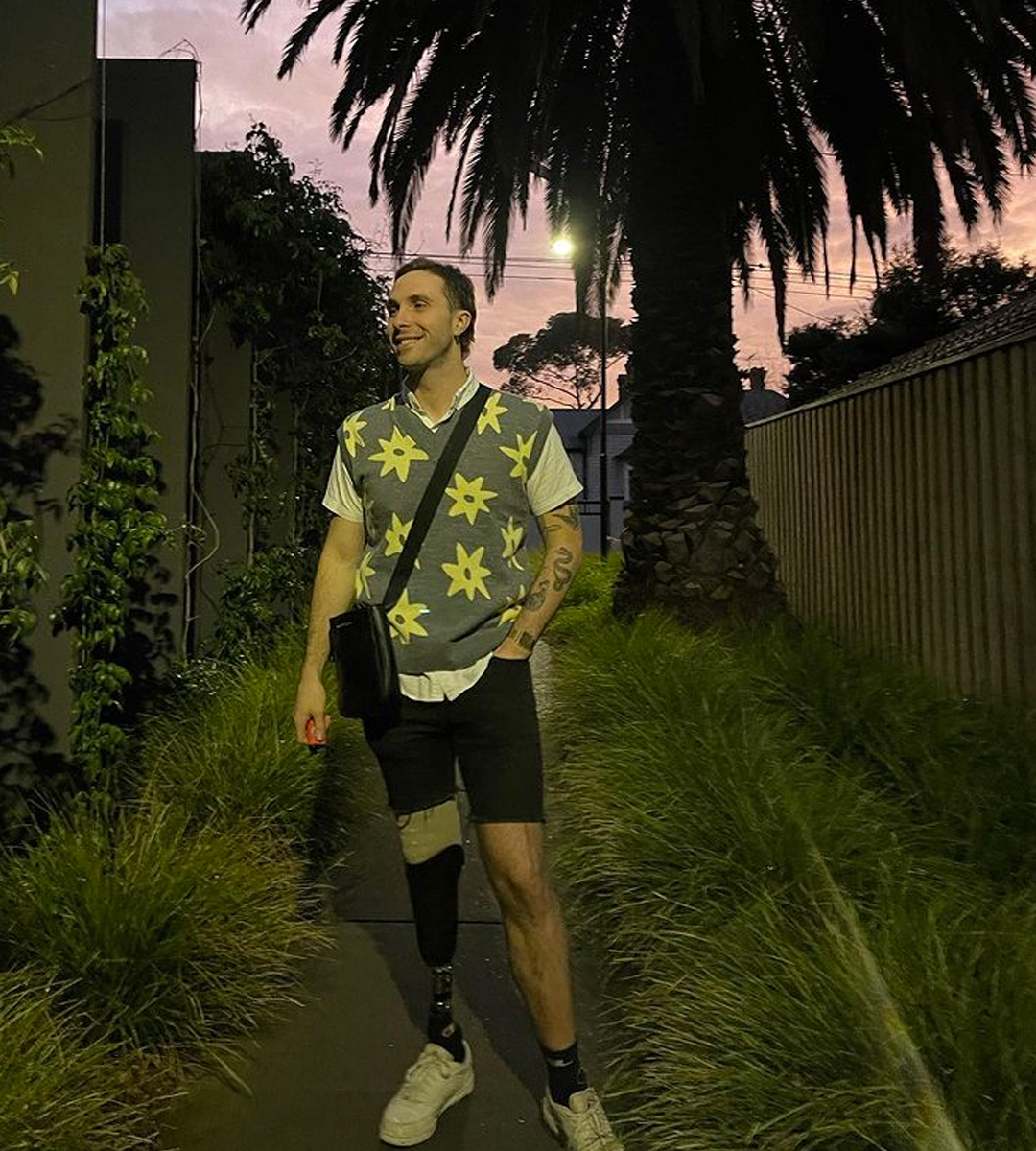 We first spotted James Parr absolutely own the runway at two of the most pivotal moments in Australia's fashion history. Not only did James capture our attention when he sported JAM The Label at the Adaptive Clothing Collective show at AAFW, he also took our breath away when he graced the catwalk again wearing Paul McCann and Clothing The Gaps at the First Nations Fashion + Design Show. It honestly took us two whole weeks to recover. The Wiradjuri man is not only a triathlete and model, he's also an education support and welfare officer. On top of this, we love the way James is challenging disability stereotypes, dismantling ableism and instilling pride in all abilities. Follow him here.
Not finished yet? Head over here for all the First Nations beauty and wellness brands we're loving right now.
Image: Elijah Manis, N.Smith Gallery, Rubii Red, Charlotte Allingham, Scraps, Akala Newman, We Are Warriors, Born Bred Talent, Bobbi Lockyer, James Parr