If you're anything like us, there's likely not much you wouldn't do to keep your favourite fur babies happy and healthy. And while there are lots of things we do to keep our doggos beaming and bounding, it's equally important to prioritise their diet to ensure they can live their best lives.
Lately, this has led us to learn more about how the food we feed our pups can have a considerable impact. After all, just like any other family member, what they eat plays a significant role in their overall health and wellness.
Processed Versus Fresh Food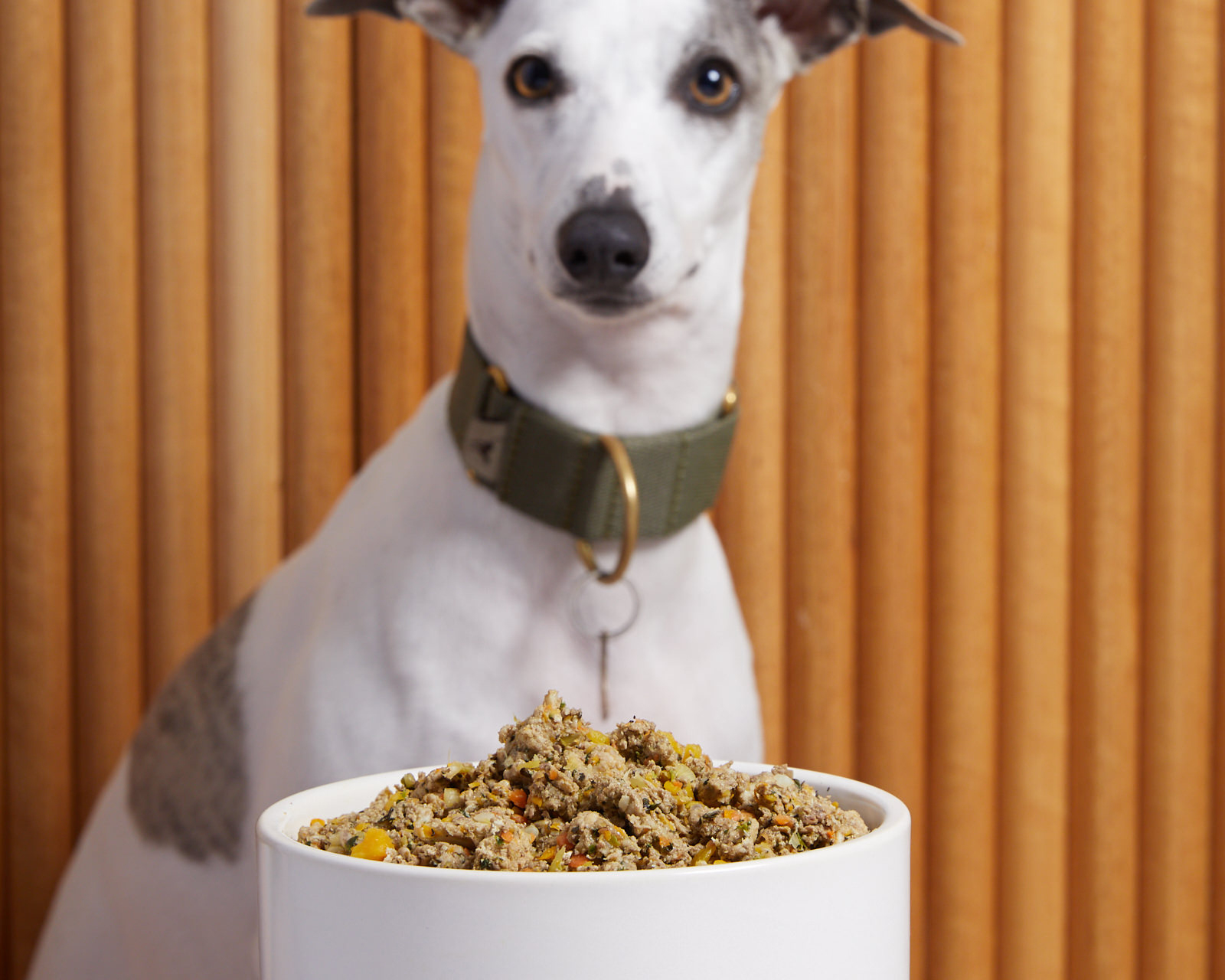 Feeding your dog kibble has long been the accepted norm amongst many pet parents. Still, when you equate kibble to its human counterpart of a highly-processed diet, it's easy to understand why our doggos might not feel (or look) their best when this is all they are eating.
For vets, a wholefoods diet for dogs is becoming the preferred option to help boost their health and lives, and even prevent costly health concerns.
"After practising as an integrative vet for over 12 years, I can confidently say that once a pet parent successfully switches to wholefood nutrition, they rarely go back to feeding ultra-processed foods like kibble or canned," says vet and Lyka co-founder Dr. Matthew Muir. "It's no surprise really, they are often reporting remarkable changes in their pups, including improved energy, athletic physique, better poops, soft glossy coats, and an almost magical dissolution of chronic health conditions, such as itchy skin and vomiting."
Fresh Food Options
In a bid to ditch kibble, we discovered Lyka. Similar to human meal delivery services, Lyka is a premium fresh dog food subscription specifically designed to deliver pre-portioned and custom fresh and nutritious meals right to your front door.
Australian-born, the company was created by Anna Podolsky, a passionate pet parent whose fur baby (yes, the original Lyka) was struggling with several health problems, including severe itchiness, balding, and even tooth decay. Like us, Lyka's mum started researching her dog's diet and was shocked by what she discovered about highly processed pet food. She began home-cooking Lyka's meals, quickly noticing a dramatic improvement in Lyka's health. This led her to start her fresh meal delivery service so other dogs could enjoy the same benefits.
Lyka's Fresh Food Recipes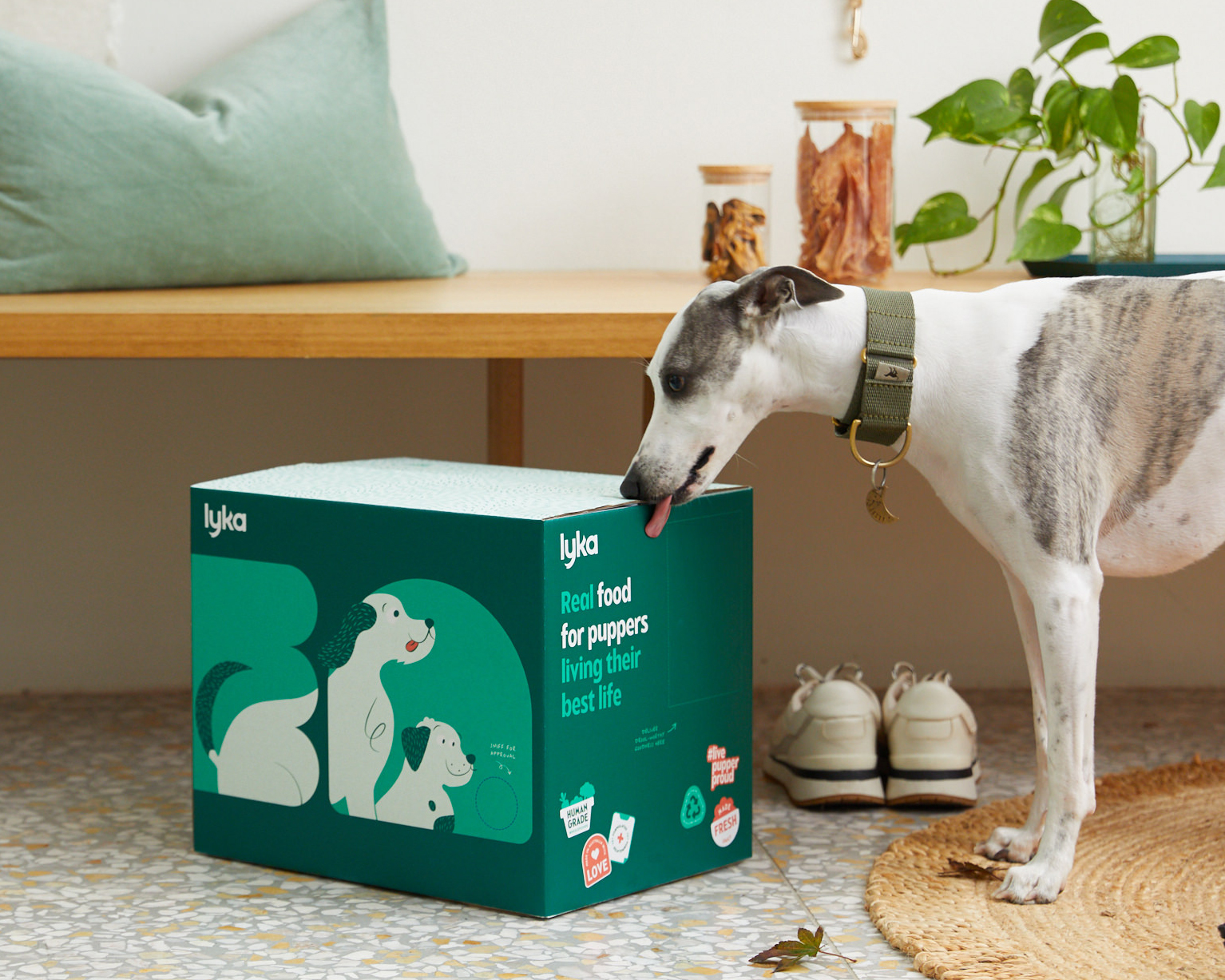 Not only are Lyka's recipes made from the highest quality, 100% human-grade wholefood ingredients (the team quite literally taste-tests the food themselves), all recipes are formulated by co-founder Dr. Muir, alongside board-certified veterinary nutritionists. Each meal plan is tailored to your dog's individual needs, taking into account their age, breed, weight, and activity level, as well as any food intolerances or allergies.
The game-changing dog food brand also offers an impressive line-up of single protein, air-dried treats, and newly launched wholefood supplements, a first in the Australian market, to both prevent and target specific health concerns in a seriously delicious way.
Kibble Vs Lyka
Kibble is scorched at up to 200°C with nutrients needing to be synthetically re-added.
Lyka is lightly cooked at 90°C to retain essential nutrients.
Kibble usually contains 50-60% carbohydrates.
Lyka contains only 10-15% carbohydrates.
Kibble can sit on a shelf for years
Lyka stays fresh out of the fridge for two hours.
Kibble does not need to abide by any food standards in Australia.
Lyka is vet-formulated and sets the standard in Australia, exceeding AAFCO and FEDIAF guidelines.
Shop Lyka Fresh Food
Keen to swap to fresh? Jump over here to build your doggo's first fresh food box.
Urban List readers can score 20% off with the code URBAN20. Offer is valid until December 31 2023 and cannot be used in conjunction with any other offer. The offer is only available on the first box for first-time subscribers.
Image credit: Lyka
Editor's note: Urban List editors independently select and write about stuff we love and think you'll like too. Urban List has affiliate partnerships, so we get revenue from your purchases. Additionally, this article is sponsored by Lyka and proudly endorsed by Urban List. Click here for more information on our editorial policy.