If you're anything like us, your time in iso was spent discovering new and wonderful hobbies, navigating each with varying levels of success. Some of us refined our mixology skills, others perfected their banana bread recipe, but if you found yourself jumping on the gardening bandwagon you probably quickly discovered growing your own food at home isn't quite as simple as sticking a seed in the ground.
If you've ever given your green thumb a workout, you'd know growing fruit and vegetables requires hours of dedication and ample space for your seedlings to grow—that is, until now. Meet airgarden, a new Australian start-up making growing produce damn easy, so you can save big on your grocery bill.
It's Vertical, So You Don't Need A Backyard
In the past, you couldn't grow produce at home unless you had a large backyard. But airgarden uses innovative (and seriously cool) technology developed by NASA paired with a vertical design that allows you to grow up to 30 plants in less than one square metre, so no matter if you have a backyard, courtyard, rooftop or apartment balcony, it's finally possible. As long as you've got sunshine or a source of light, you can live that farm-to-table life at home without even getting your hands dirty.
Save Big On Your Grocery Bill
Real talk. Groceries are expensive and there's nothing we dislike more than wasting food we've spent our hard-earned coin on. Planning out your weekly dinner schedule and actually using all the ingredients you've bought before it wilts away in the fridge or turns brown in the fruit bowl is one of life's greatest challenges. But with this new gardening invention, you've got crisp, fresh produce at home so you can simply harvest and eat as you need. If you're spending the average $15 a week on fresh produce then you'll be stoked to know airgarden pays for itself within 12 months, and they offer up the option for you to grow now and pay later. Winning.
You Don't Need A Green Thumb
Let's be real, traditional gardening isn't easy. We've said goodbye to way too many houseplants to count and we always forget to water the little 'impossible-to-kill' guys. So if you think you don't have a green thumb, don't worry. Airgarden uses aeroponic technology developed by NASA, so there's no soil, no constant watering, and no harmful pesticides needed. You only need to commit five minutes a day to look after your fruit and veg so you can spend more time in the kitchen drooling over your latest creation.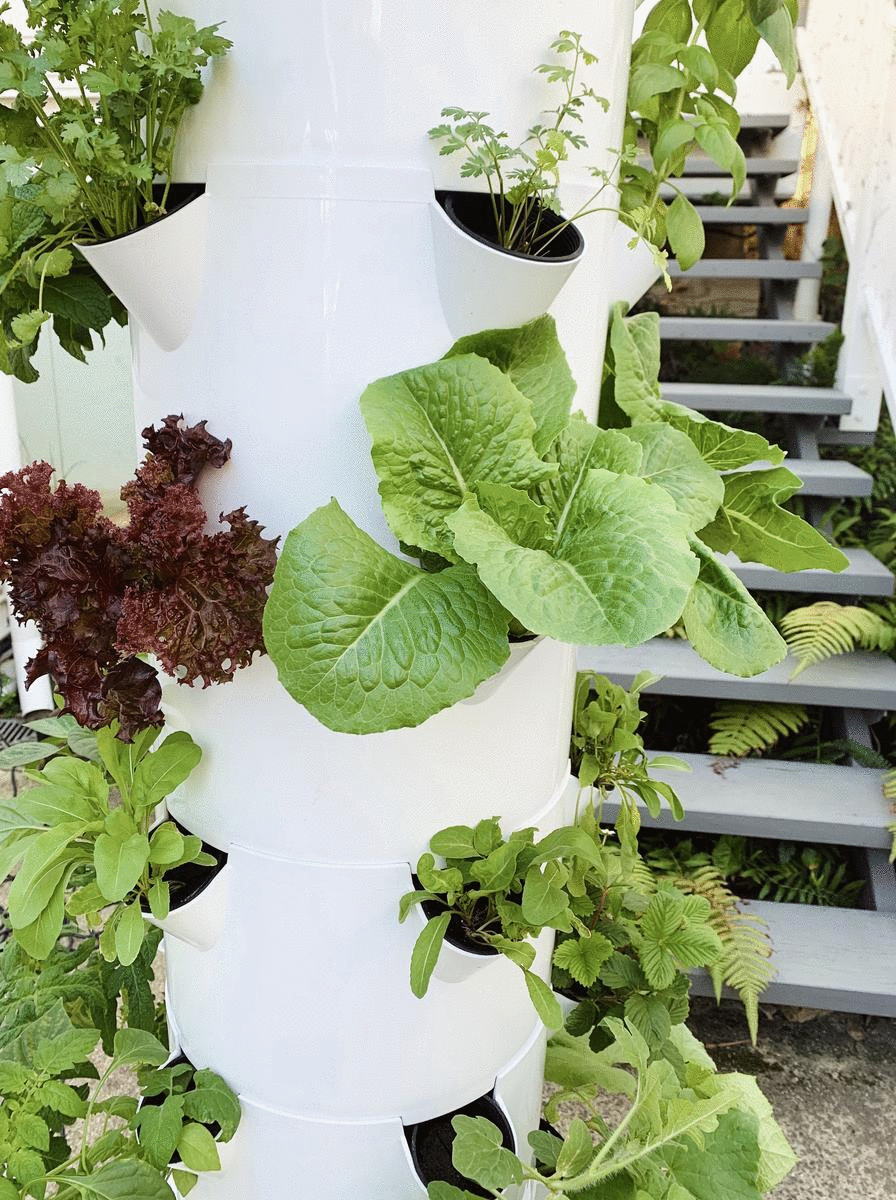 It's Totally Sustainable
Growing your own food at home can help you reduce your carbon footprint since there's no food mileage or storage involved. And not only that, Airgarden uses 95 per cent less land and water compared to traditional farming. So if we're thinking big picture here—which we should be—it's an absolute gamechanger. You also get to control what goes on in your garden, meaning no harmful pesticides and chemicals. Finally, you can have access to affordable organic food at home.
It Means Food Security
With supermarket shelves stripped bare just a few months ago and a few key ingredients still difficult to come by, food security has been thrown into the spotlight and prompted a massive resurgence in growing produce at home. The only issue with this growing trend is that many people can be easily deterred because they don't have the space to do it. But thanks to airgarden's vertical design, you can grow your own food and not even have a backyard.
We reckon it's about time you started planning a next-level (and totally sustainable) dinner party featuring a jam-packed menu brimming with your very own homegrown produce. Check out Airgarden here and use the code ULAG50 to score $50 off! Valid until August 31, 2020 so get in quick.
Image credit: Priscilla Du