If you're trying to cut costs but can't bear to forego a fresh set of nails every fortnight, it's time to consider taking things into your own hands—literally.
Amazon is home to loads of professional-standard gear for doing gel nails at home, from UV curing lights to endless gel polish colours, so you can get your salon-style gel nails for a tiny fraction of the cost of your regular appointment.
These are our favourite at-home gel nail products you can pick up on Amazon.
Modelones Gel Top Coat and Base Coat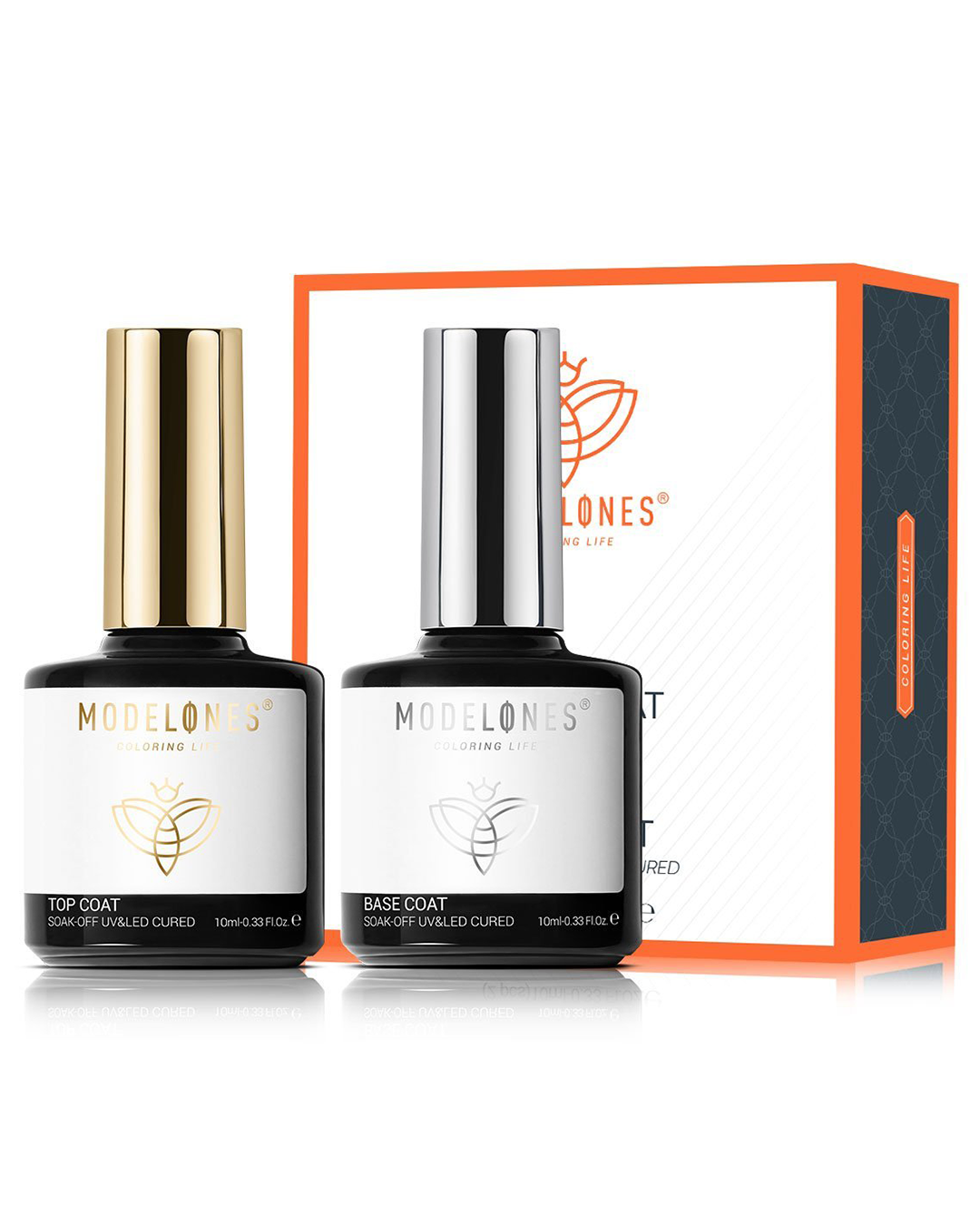 For long-lasting at-home gel nails, you're going to need the proper foundation and protection for your colour, and this two-pack is all it takes. Shop it here.
Vishine 6Pcs Gel Nail Polish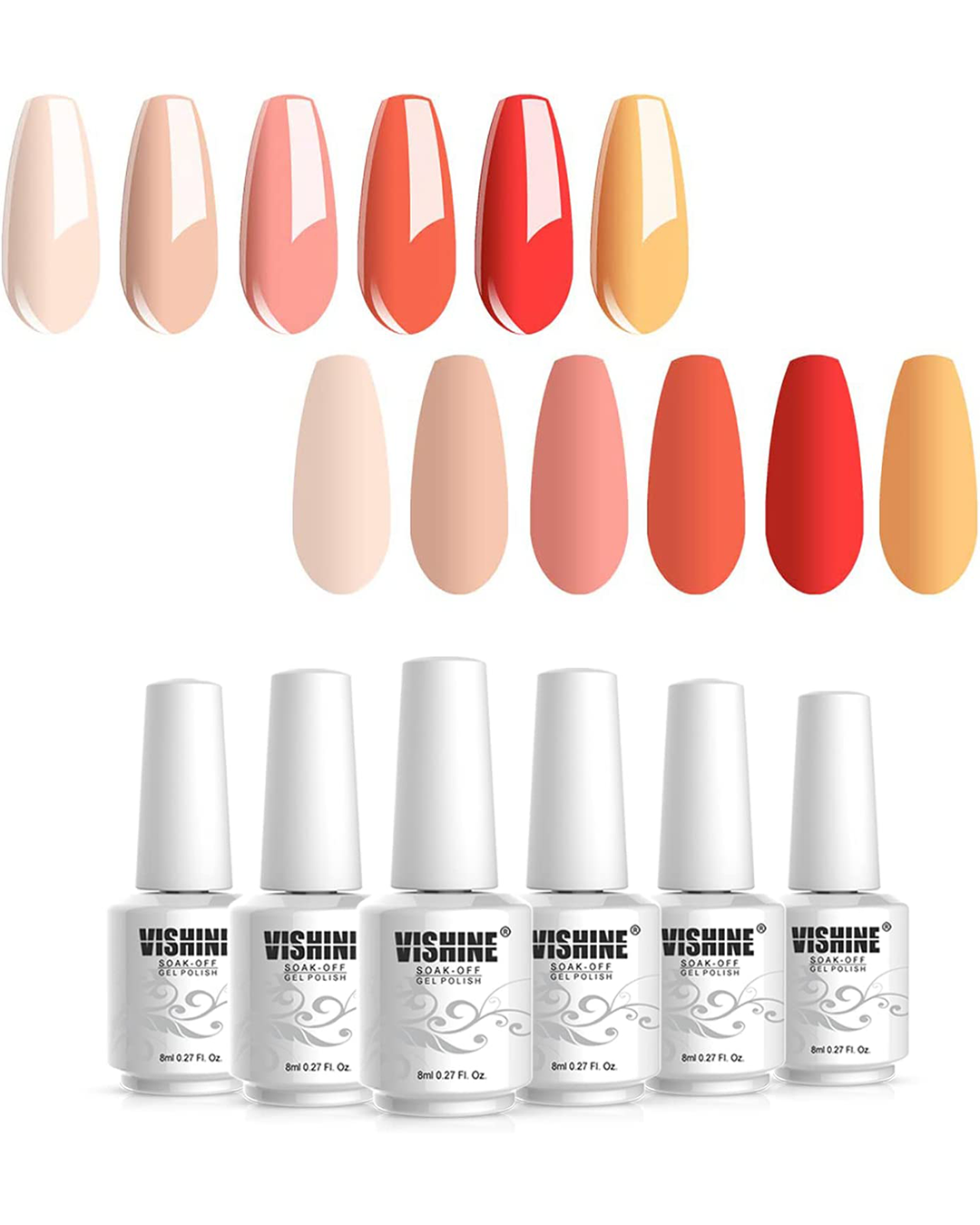 Ready to up your arsenal of gel nail polishes? These six-packs are available in a range of complementary colours depending on your go-to gel nail shades. Shop it here.
T'offy 280W UV LED Nail Lamp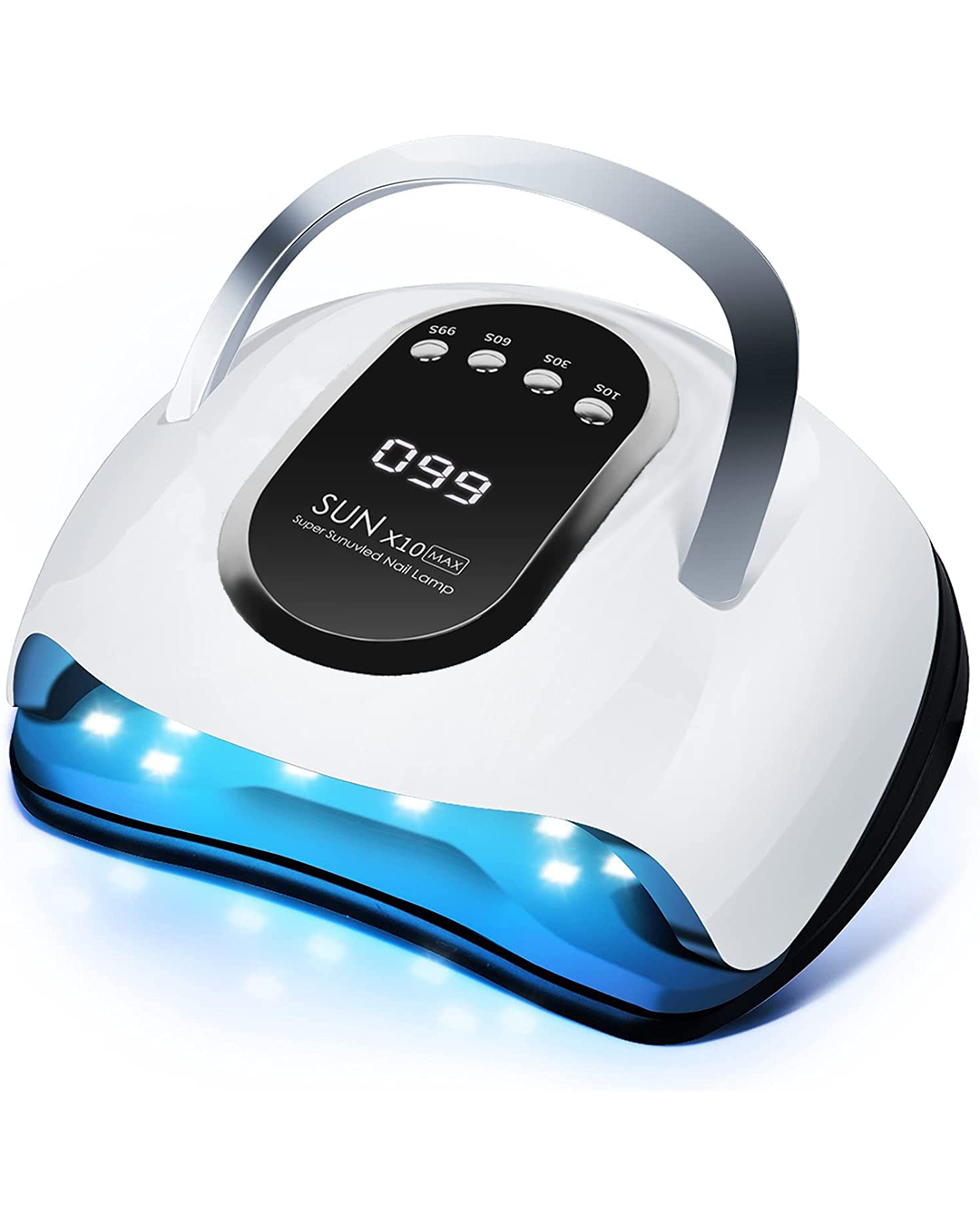 The big must-have if you're ready to attempt gel nails at home is a UV lamp, and this one will set you back the equivalent of a single salon visit—so it's just good maths. Shop it here.
ArRord Professional Nail Polish Remover Tools Kit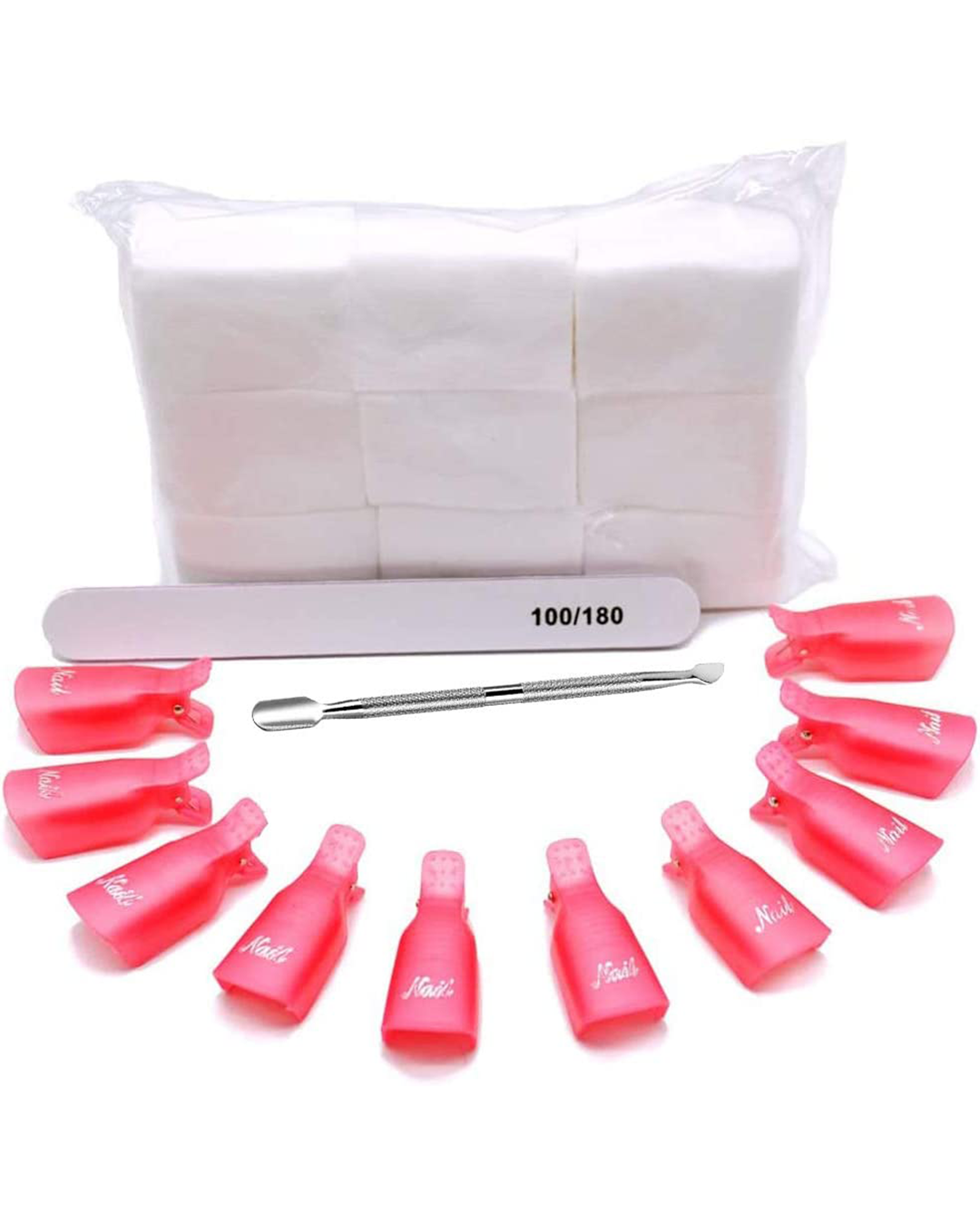 For most at-home gel manicurists, soaking to remove works just fine, and a clip kit like this ensures each nail gets covered to speed up the process. Shop it here.
Cattino Nail Drill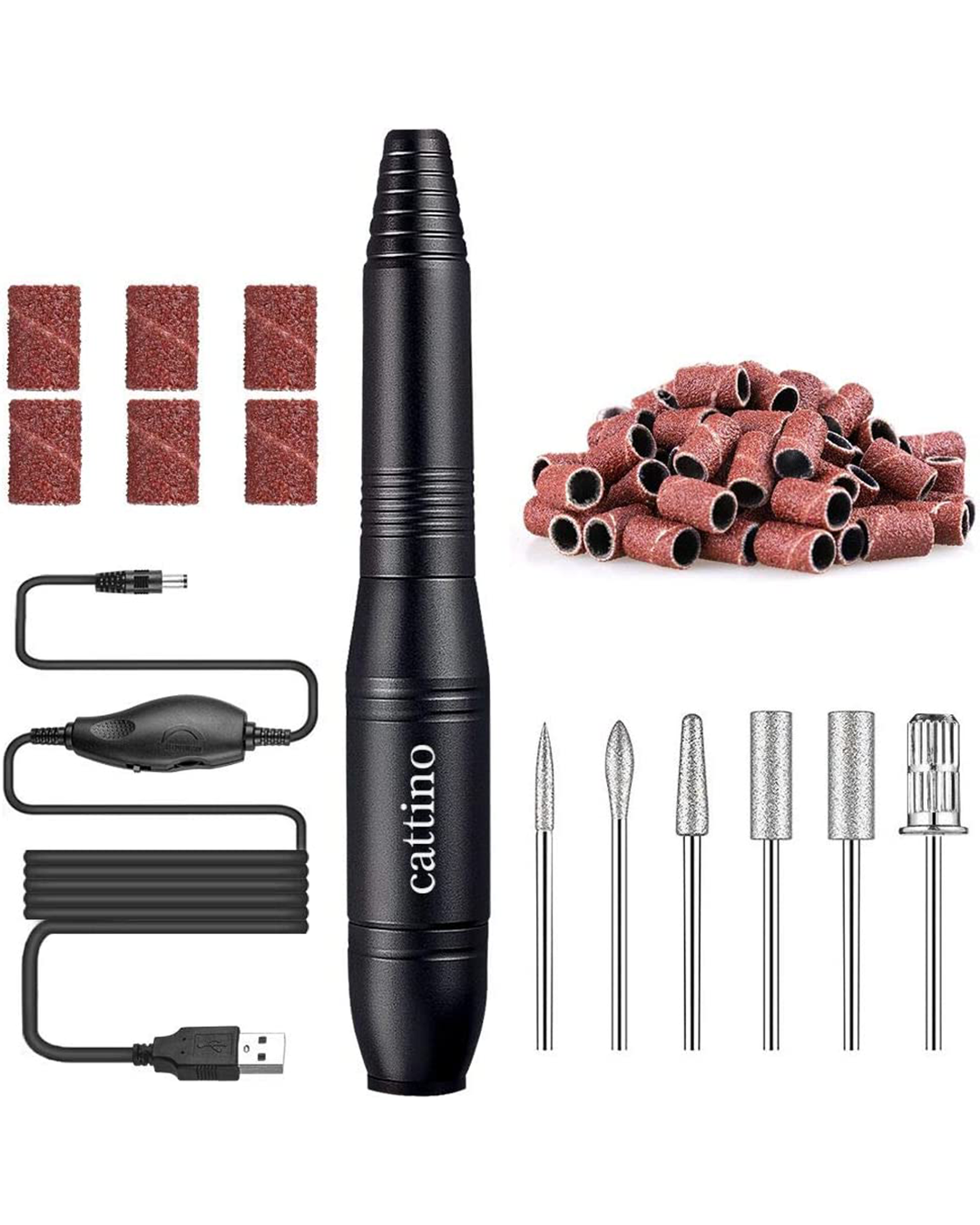 If you're frequently changing colours or removing gel polish, a nail drill is a time-saving addition to your at-home gel nails arsenal. Shop it here.
Beetles Gel Nail Polish Starter Kit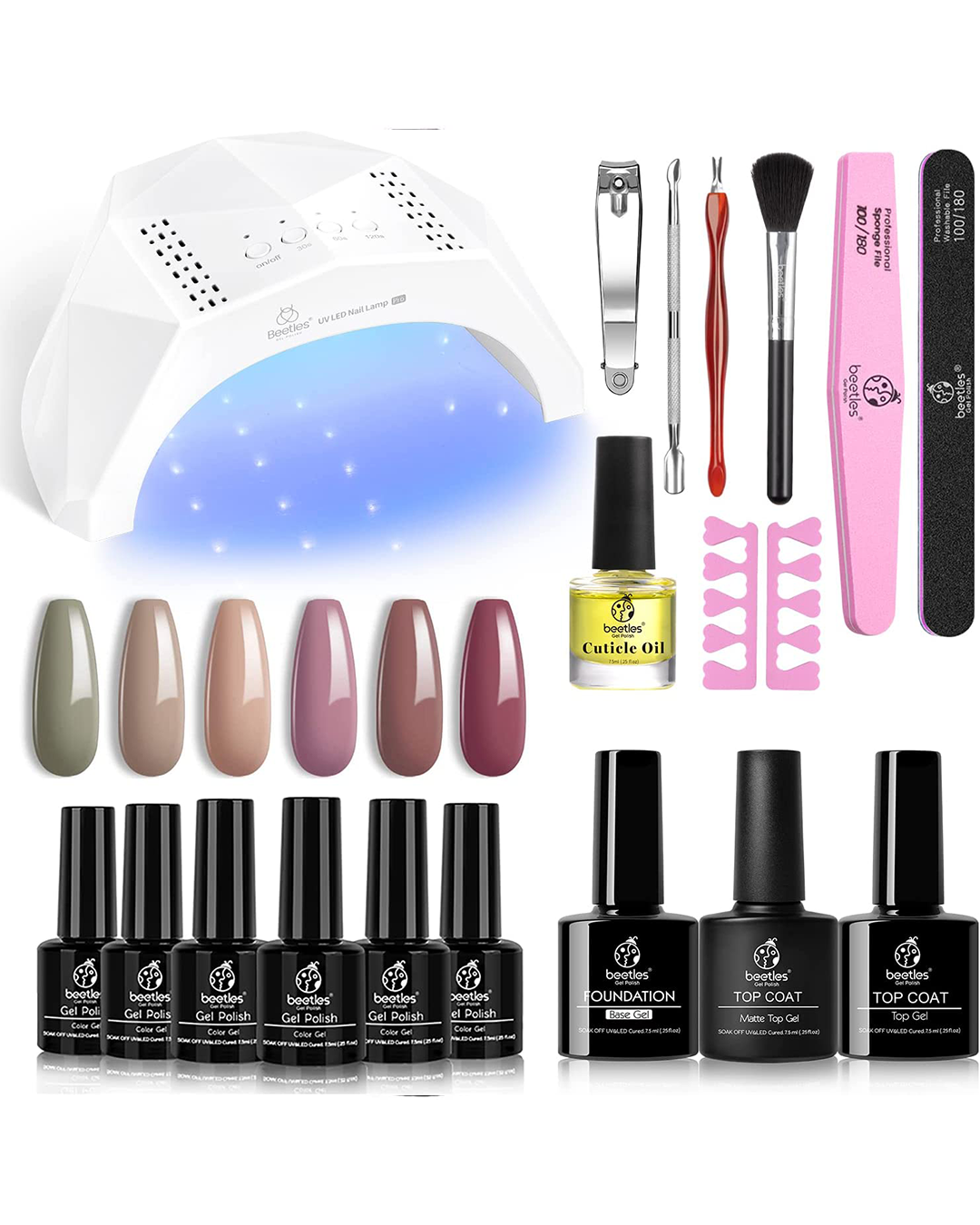 If you're ready to commit to the whole kit and caboodle in one go, this starter pack has everything you need, including prep tools, the lamp and six polishes in either autumnal neutrals or pastels. Shop it here.
OPI Exfoliating Cuticle Cream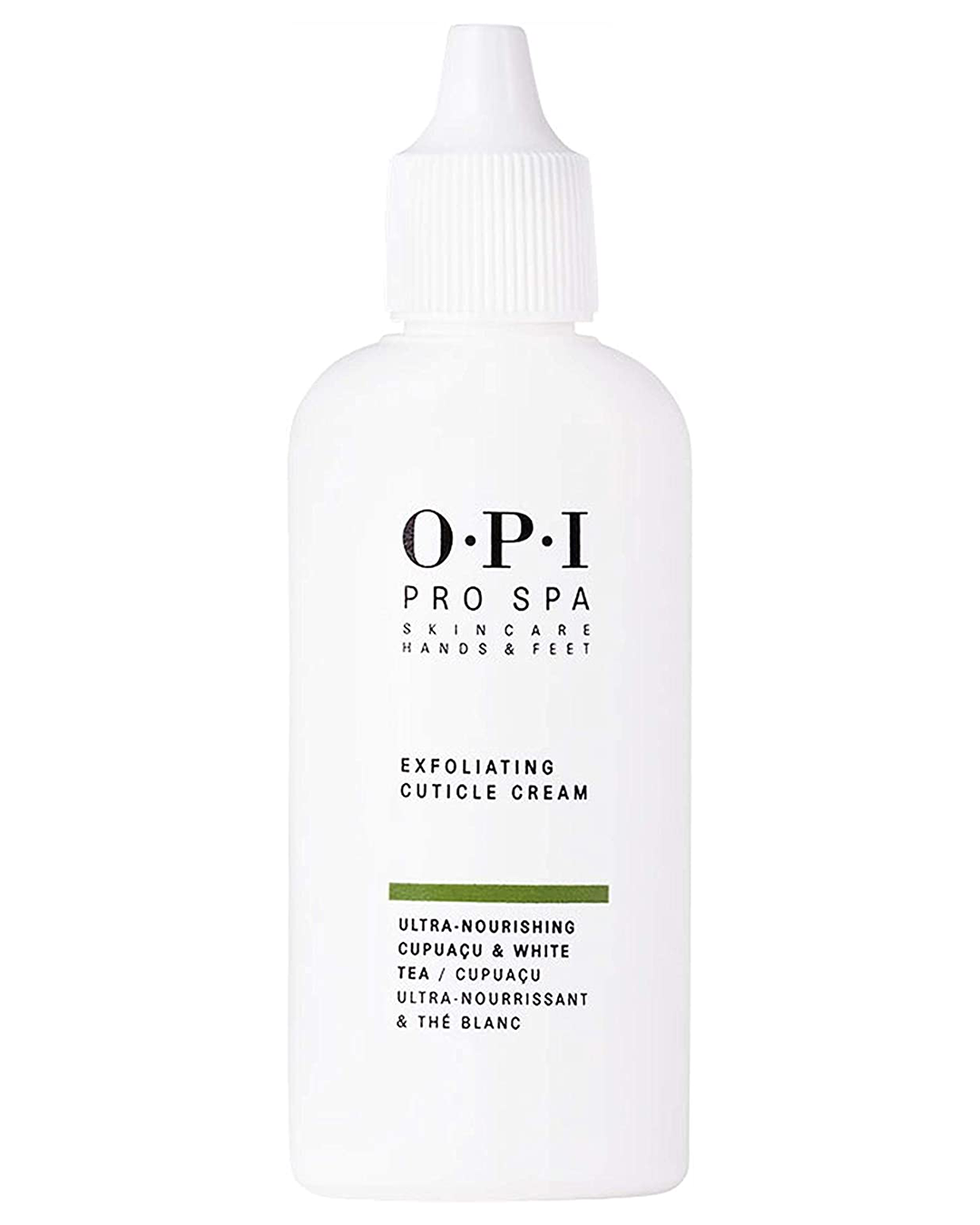 Great nails need great cuticles, and this AHA gel-cream perfectly preps the nail bed while white tea soothes shapes cuticles. Shop it here.
Nailog Semi-Cured Gel Nail Strips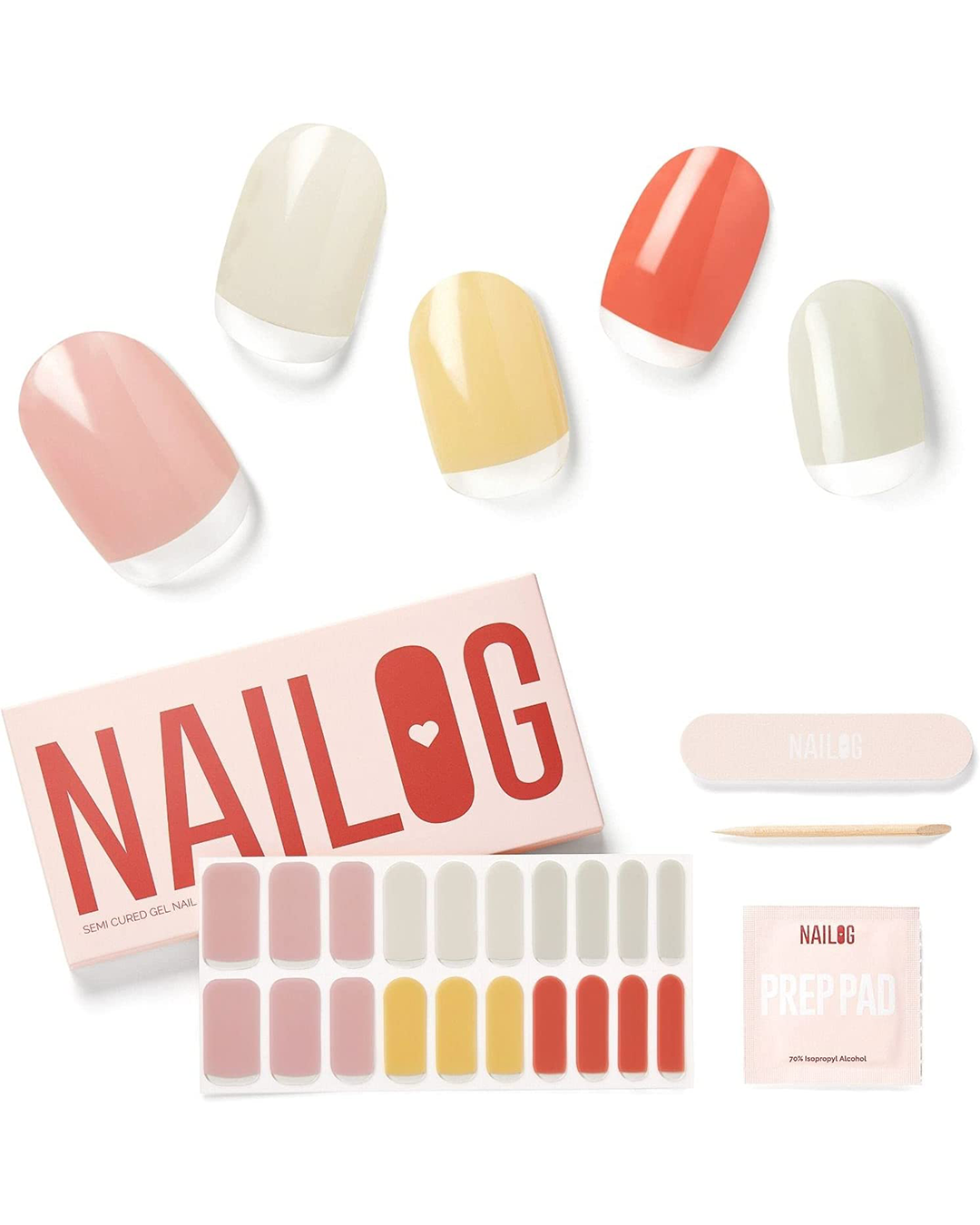 Semi-cured gel strips are a game-changer that sits somewhere between old-school press-ons and gel nails, and these ones are available in 25 colours and patterns. All you need to do is the prep and one final cure without worrying about any of the actual painting. Shop it here.
L'Occitane Shea Nourishing Nail And Cuticle Oil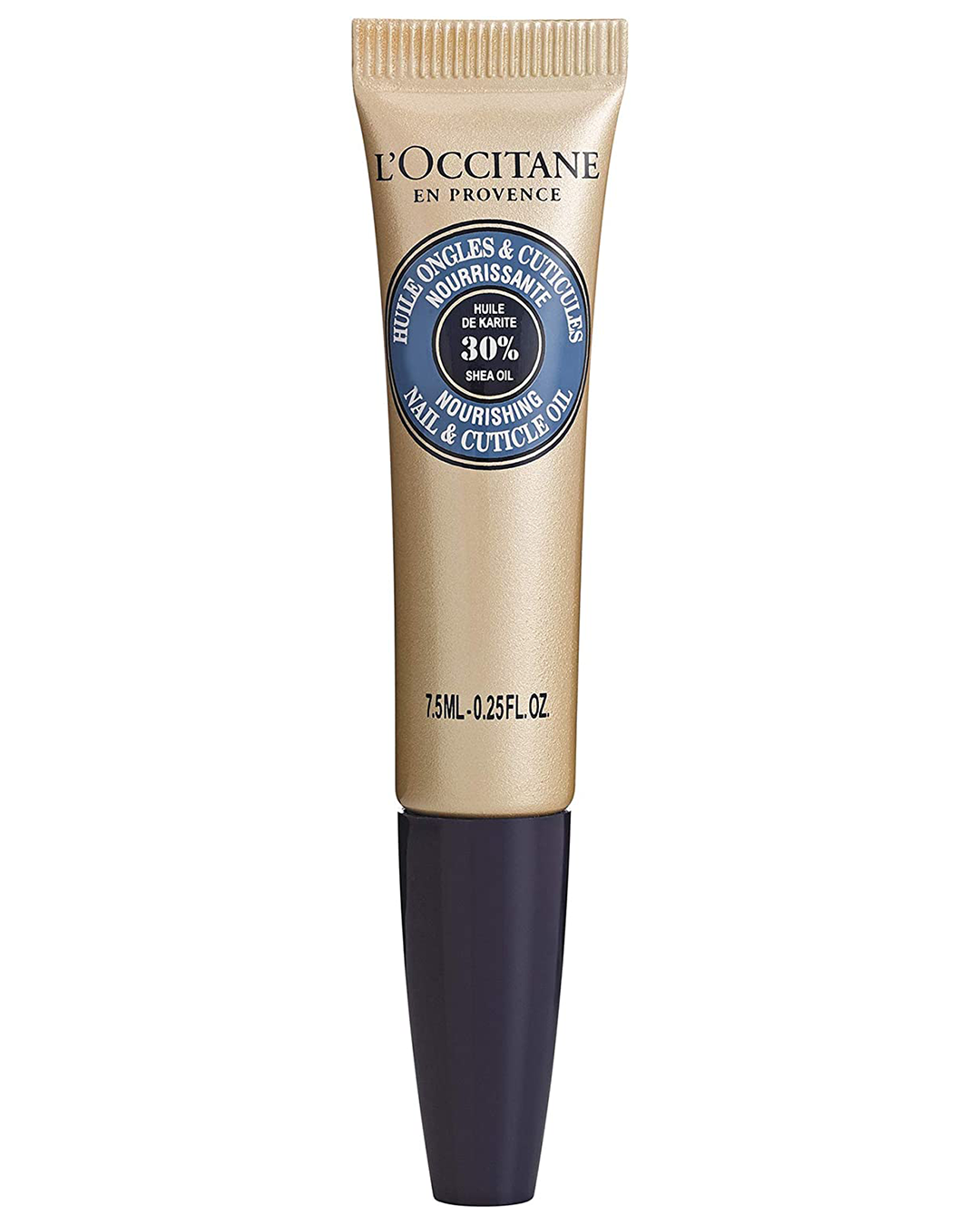 It's important to keep cuticles and nails healthy, especially as they're exposed to more chemicals and UV than normal as you get into the swing of at-home gel nails, and this rich oil keeps things in fine form with an easy brush applicator. Shop it here.
Hawley Illume Pure Virgin Acetone Nail Polish Remover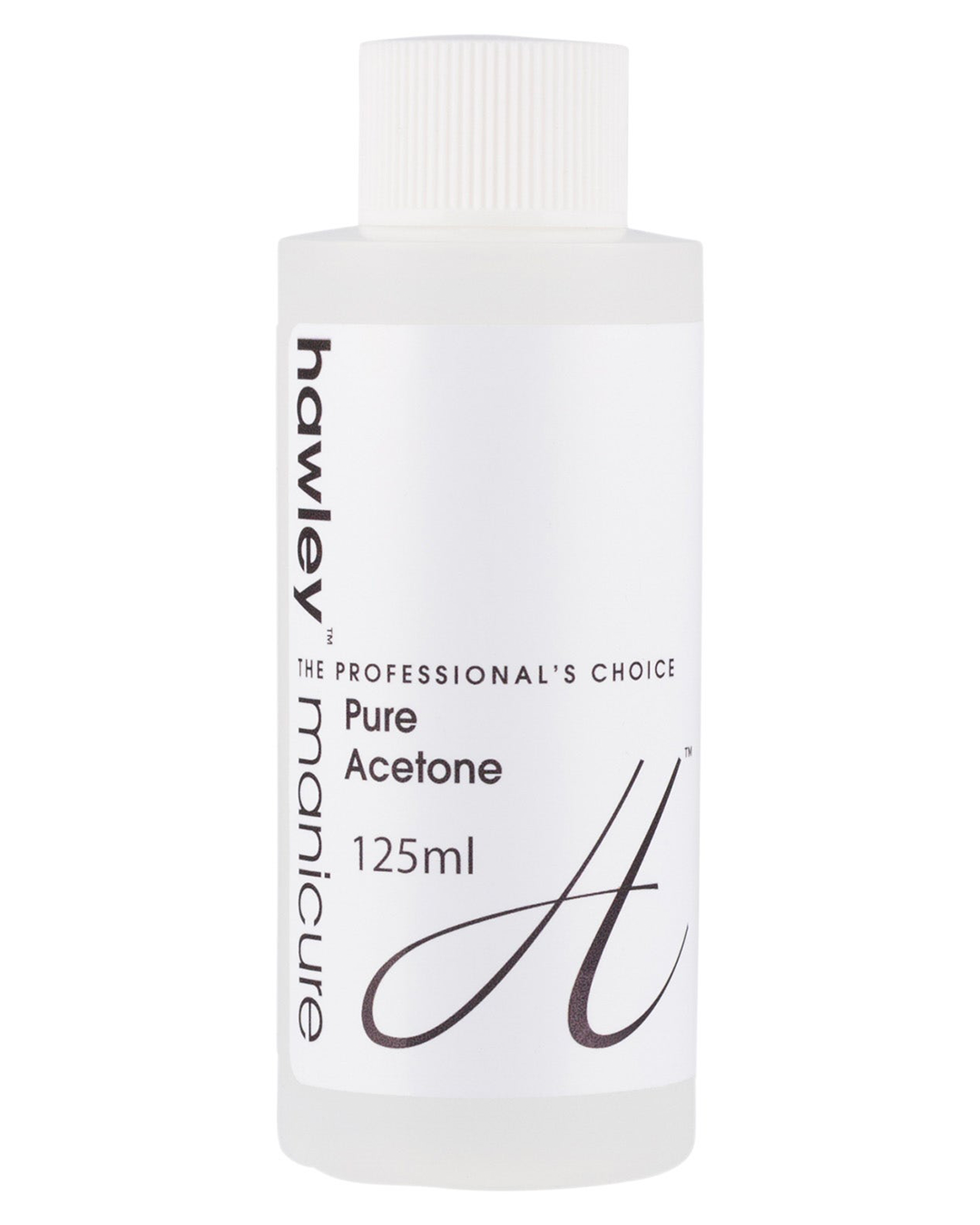 As much as we love the long-wearing nature of gel nails, this also makes them tricky to remove when the time comes. While it's important to hydrate nails after using, there's no question that soaking in aceton does the best and fastest job. Shop it here.
Aimeili Liquid Latex Polish Barrier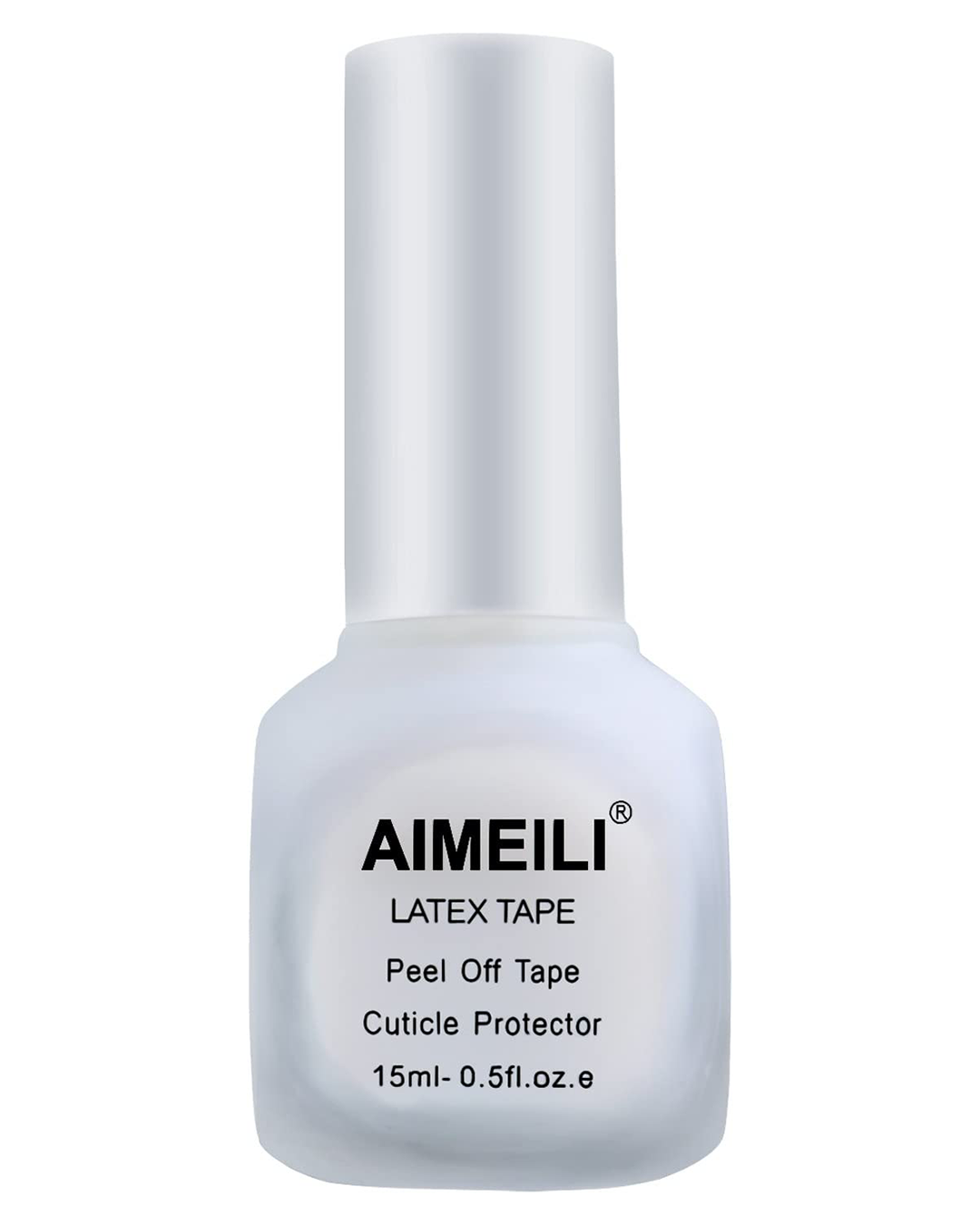 A huge challenge when first doing gel nails at home can be keeping things neat and tidy in the application process. This peel-off latex barrier means you can get a little bit messy and simply remove any excess gel polish before curing. Shop it here.
Image credit: Urban List, Cottonbro (via Pexels), Amazon
Editor's note: Urban List editors independently select and write about stuff we love and think you'll like too. Urban List has affiliate partnerships, so we get revenue from your purchases.