It goes by a few names including the Spring Festival (chunjie in China) and Lunar New Year for those in places like North and South Korea and Vietnam but the time has come again for endless ang paos, banh chung (sticky rice cake) and a whole lot of feasting.
While this year's Lunar New Year is looking a whole lot different and there may be less street celebrations, there's a plethora of enduring family traditions that are set to carry out over the next 16 days.
We caught up with a bunch of foodie legends and creatives in the lead up to Lunar New Year to find out what it means to them and how they'll be celebrating this year.
What Is Lunar New Year Really About?
For those that haven't grown up celebrating Lunar New Year it might seem like a whole lot of late nights, fireworks and red envelopes being passed around with money inside. But really, it's a lot more than that.

"Chinese New Year is all about marking the new year in our lunar calendar," says Steve Wu, executive chef at Lotus Dining Group.

"So just like the 31st December for other cultures, it's about celebrating the year that was and looking forward to new beginnings and opportunities coming into the new year."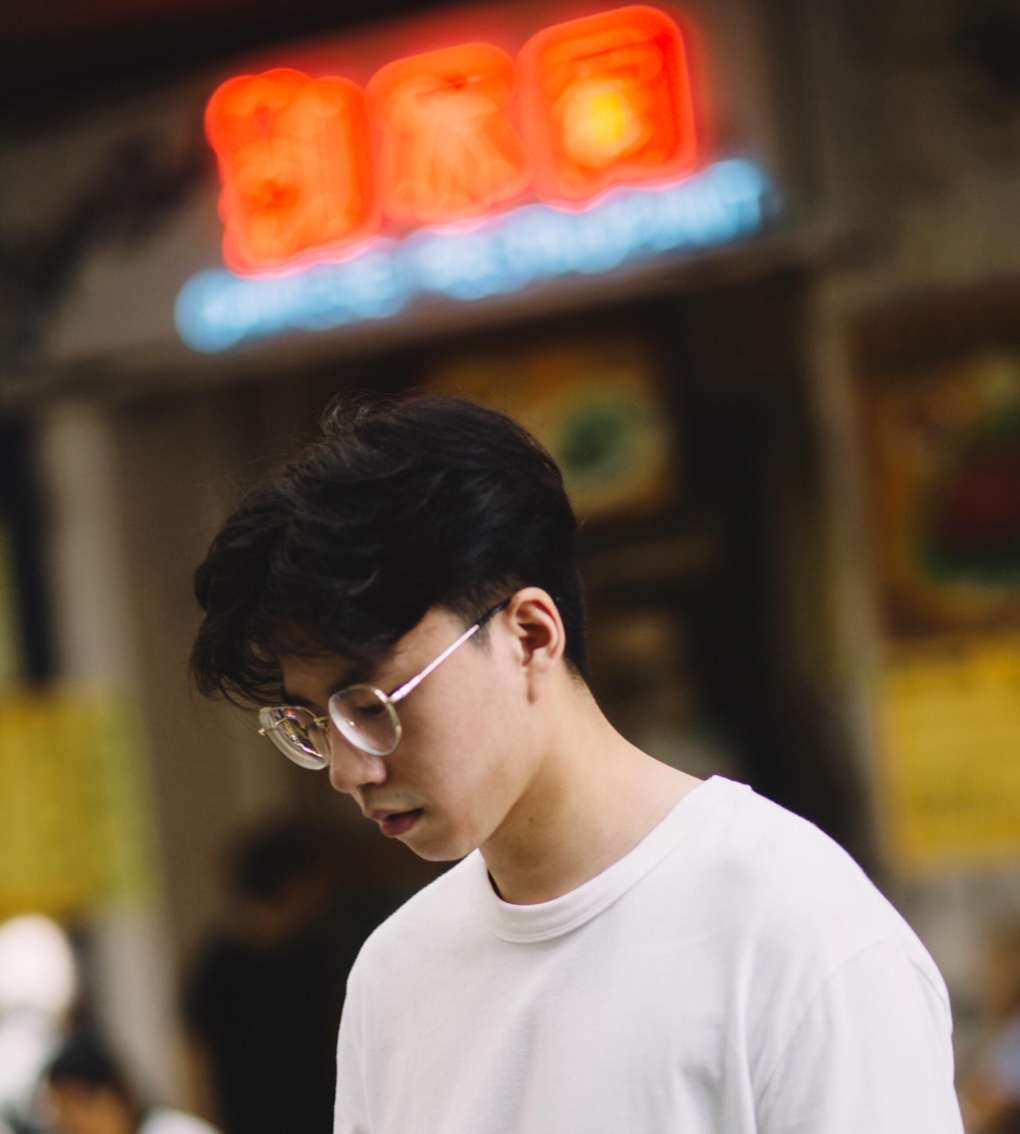 For Sydney-based Chinese producer Kuangyu Tian (who you might also recognise as Entity97 and who's worked with talented indie artists like Rainbow Chan, Yocho and Frantik Krantik), it also means a whole lot of family time and reflection too.
"People believe celebrating the new year will get rid of bad fortune, bring wealth and luck to the coming year."
It's The Year Of The Ox, What Does This Mean For The Year Ahead?
"There are 12 animals in the lunar new year and each year is assigned an animal," says content creator Tara Chandra.
"The year of the ox is my year of birth too! Apparently, it's an unlucky year for us oxen, but it's only unlucky if you believe it's unlucky. Loopholes."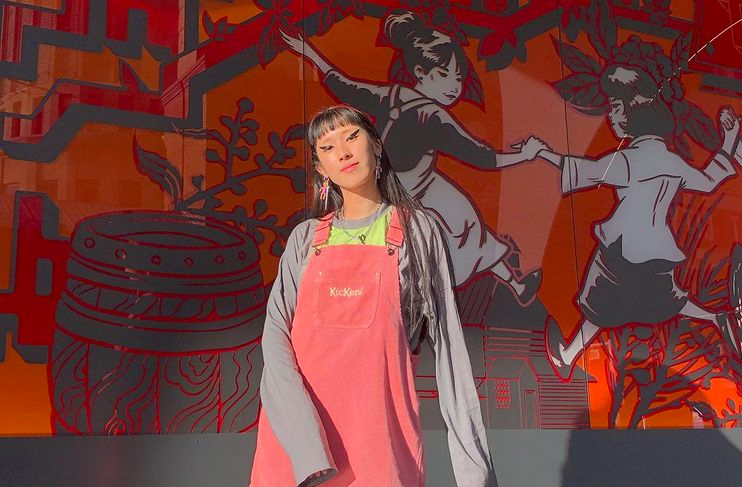 As for what that means for the year ahead, restaurateur and chef juggernaut Luke Nguyen (Fat Noodle, Red Lantern) says the new year will call for a whole lot of perseverance with traits of the Ox symbolising that there'll be some light at the end of the tunnel.
"The Ox is a very strong working zodiac animal, so I know that means I'll have to work extra hard this year. On a positive note, the Ox is very active and always moving, so 2021 will have more movement—so hopefully the world will start moving again."
Victor Liong, co-executive chef at Chuuka, also adds that the Year of the Ox should be one to celebrate in its entirety, especially after 2020.
"The Ox is everyone's favourite zodiac animal because of its cultural history," he says.
"The Ox is a farming animal representing hard work and humility so we look forward to this year as a symbol of confidence and reward after the Year of the Rat. And 2020 was definitely the Year of the Rat known for being a tricky one to navigate."
More Importantly, What Does Lunar New Year Represent For You?
No cultural celebration is without its nuances but Lunar New Year reels in a whole lot of personal meaning for so many individuals and across the board, it's one that dives deep into family ties and connection.
"Chinese New Year is when my family and I get together to catch up, eat good food and have fun" says Cuong Nguyen, executive chef at Sydney's Vietnamese institution known as Hello Auntie.
"Because we're so busy we don't often get a chance to all come together as a family but CNY allows us to catch up with one another and destress and laugh!"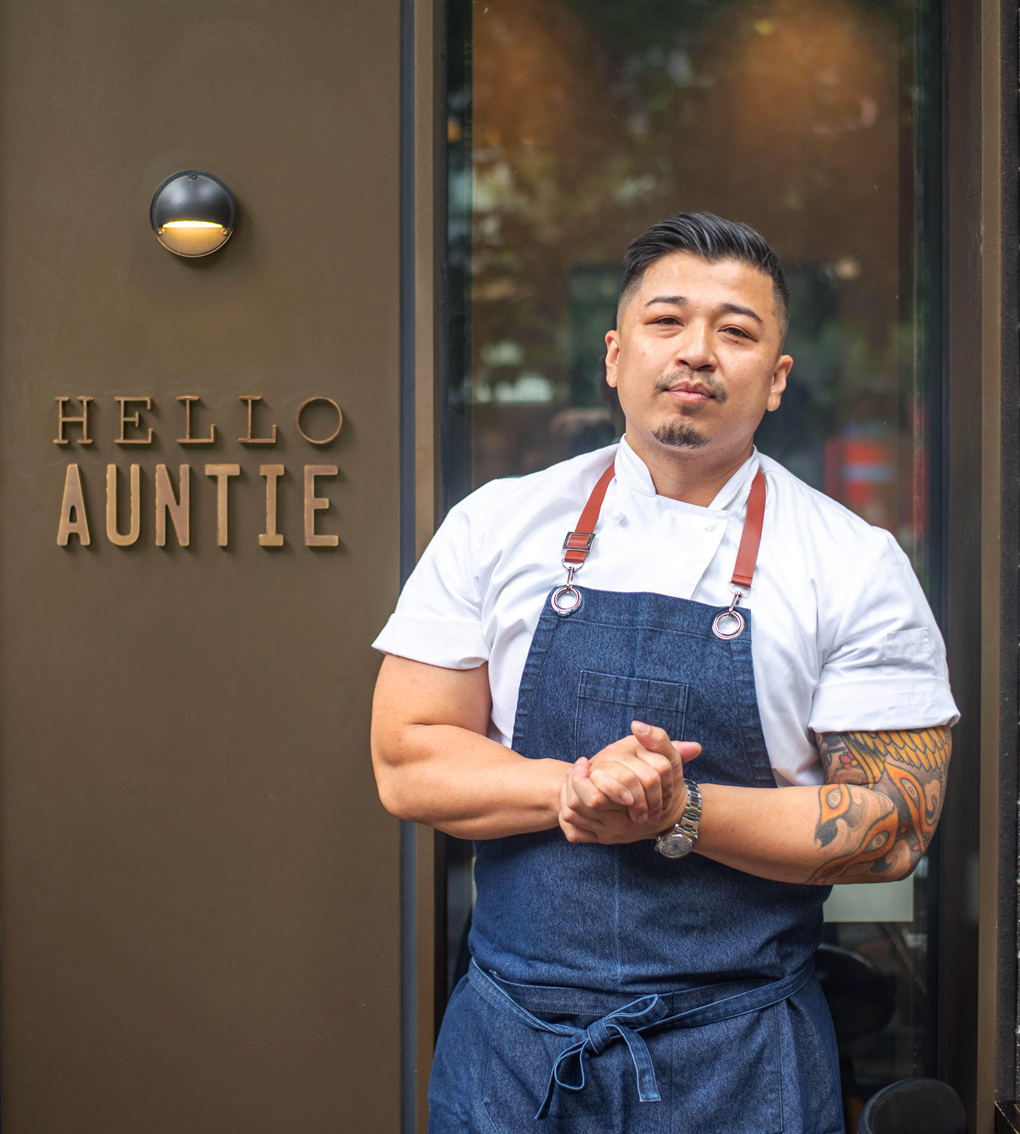 And this doesn't run too far from Luke Nguyen's sentiments either.
"For me, Lunar New Year is all about the celebrations, festivities and large family gatherings. Before the celebrations kick off however, we do a big spring clean a few days before New Year's Day" he adds.
"We then shop for all the ingredients, produce, fresh fruit and other things that we need to present in front of our altar to pay respects to our ancestors."

"On New Year's Day, we typically visit temples in Cabramatta and Marrickville to pray for good health and prosperity for our loved ones. We then gather at one of our homes and cook up a feast, eating, drinking and grazing all day, whilst playing 'Bau Cua Ca Cop', a Vietnamese dice game. For as long as I can remember, Lunar New Year has always been like this for me and my family. Traditions have not altered or changed; they just get stronger."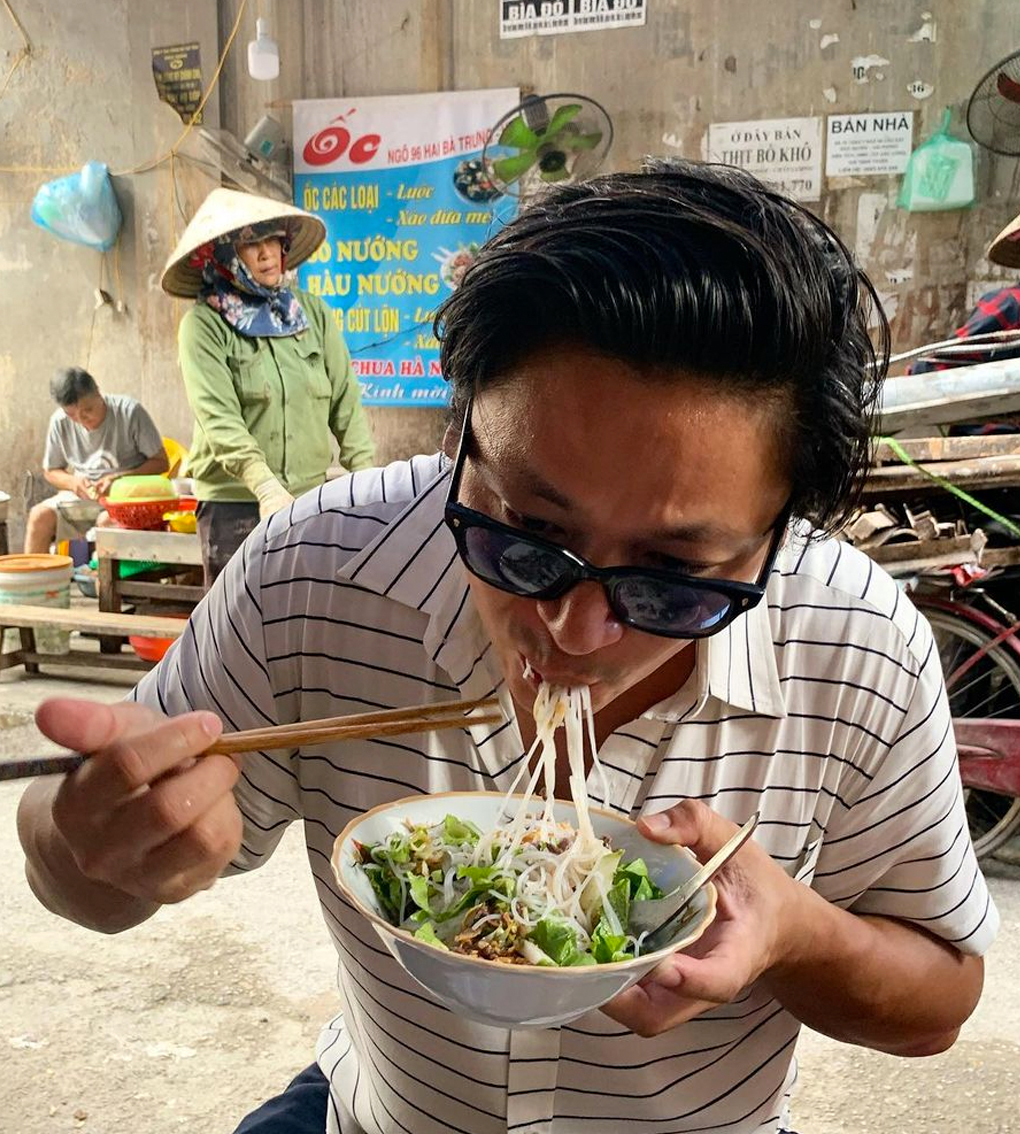 For Kuangyu, it's an extremely nostalgic throwback of good memories, especially as Lunar New Year gives way as the longest holiday in China.
"I remember enjoying the holiday so much when I was a kid, finally getting away from school, and going back to my hometown," he says.
"My parents and grandparents would give me red pockets, which is a red envelope filled with money, wishing you a year of fortune. We would also eat a lot of traditional food and snacks that we don't usually do. Since I've come to Australia to study, going back home has been a luxury but I always fly back around this time of the year to reunite with my family."
The Last Year Has Meant Some Pretty Major Changes, How Will This Lunar New Year Be Different?
"I think for many people who celebrate Chinese New Year, this one is going to be one to remember because of all the struggles we faced through COVID" says Cuong Nguyen.
"Unfortunately there will be people in Australia who will be spending Chinese New Year without their families so for me to be able to spend it with mine makes it extra special."
In this very sense, while there's no hint that less food will be consumed, international travel bans mean celebrations will be smaller than previous years.
"The border closures mean I won't get to see most of my family for Chinese New Year this year," says Steve Wu.

"We're staying positive though, it's been a strange year for everyone so all we can really do is focus on the things that we can control, eat amazing food and hope for a better year ahead."
These closures have also meant that digital celebrations are on the horizon.
"Lunar New Year will be very different for me and my family in 2021 as we are currently in Vietnam and are unable to spend time with our parents, uncles, aunties and cousins who are all in Australia" adds Luke Nguyen.
"Lunar New Year 2021 will be about praying in our homes, rather than in the temples and offering traditional red packets to our loved ones, virtually!"
And for Tian, he'll be celebrating Chinese New Year with his housemates instead of his family this year.
"I went back home every single year for the holiday to see my loved ones but unfortunately, this year would be an exception due to the travel ban," he says.
"This year I will just be having a nice and quiet New Year's Eve dinner at home with my roommates in Sydney. In China, having a huge family reunion dinner with all of your relatives is quite an important activity as this could only happen once a year and it is believed to bring good luck for the coming year. Sometimes we would prepare the dinner from the start of the day because there are so many dishes that need to be served for the whole family. Otherwise, we might have to book a good restaurant one or two months before the day as they tend to be booked out really quickly before the holiday."
And Finally, What Are Some Of Your Favourite Traditions About Lunar New Year?
Luke Nguyen
"The traditions that have been passed down from my parents and their parents—I know they will be passed down to my own children."
"Together as a family, we make the day special by cooking sticky rice cake (Banh Chung) together, filling the house with cherry blossoms, significant foods, fruits, red packets and red clothes, making lanterns, visiting temples, praying and paying respects and following the lions dancing around the neighbourhood."
Victor Liong
"Of course I love spending time with family and friends. This year however things are different and it really means a lot to see a growing number of people taking interest in learning about the meaning of Chinese New Year and their excitement to celebrate too!"
Tara Chandra
"Helping my grandparents lay food outside, watching the jos sticks slowly turn grey and burning money. Oh, all the delicious food too."
Steve Wu
"Everyone's always in good spirits—great food, great company and lots of merriment."
Cuong Nguyen
"As a kid, the favourite thing about Chinese New Year was receiving pocket money from the adults. Now, what I love about Chinese New Year is being able to sit around the table with my family and talk about the old times and laugh about the memories!"
Kuangyu Tian
"To be honest, I am not that much of a traditional person. What I do like about the Chinese New year is the peace and the quality time I spend with my loved ones. I get to fully rest my body, my mind, and I can have the best food in the year."
Keep celebrating with all the best Chinese movies you can stream online now.
Image credit: Tara Chandra, Kuangyu Tian, Tara Chandra, Cuong Nguyen, Luke Nguyen