It's understandably hard to know how best to spend that glorious little window of a lunch break each day. Obviously, delicious food is essential, but what else can you do to maximise the free time and head back to the office feeling refreshed and ready for the arvo slog? From self-care to self-improvement, there are ample opportunities for levelling up your lunchtime, especially if you work somewhere as bustling and vibrant as Sydney's CBD. So rather than wasting that precious hour, we've partnered with our ultimate lunch date, Oporto, to help you rediscover the city, and reclaim your break.
Expand Your Mind
From mixology and pottery to drawing, language and jewellery making, Class Bento's wide range of classes has something to scratch everyone's creative itch, across all budgets. You can also visit the Museum of Contemporary Art to take part in their 20-minute Knitting Circle on Tuesdays and Wednesdays, or take advantage of Sydney City's spectacular libraries. The Darling Square Library has a rotating list of lunchtime talks, courses, and workshops with authors, artists and experts if you feel like listening, or simply snuggle up somewhere in a cosy corner with a book.
Lean Into Deliciousness
Obviously, food is the key to a brilliant lunch break, but figuring out which delectable dish you should eat out of the endless options in the CBD is no easy feat. Never fear, we've done the hard work for you and settled on the best deal—both in terms of flavour and price—to satisfy those hunger pangs and leave you nourished so you can guarantee no afternoon slump or cravings. The findings? Oporto. For just $10, you can get your hands on a tasty Chicken Rappa or Bondi Burger ladden with their legendary chilli sauce in a Meal Deal (both include snack chips and a drink), or a hearty chicken salad, packed with chicken tenders, tomato salad, slaw, crisp lettuce, mayo and balsamic dressing. You don't have to go far to sniff out this epic deal either, you can score it at these CBD Oporto stores. Get your tastebuds ready.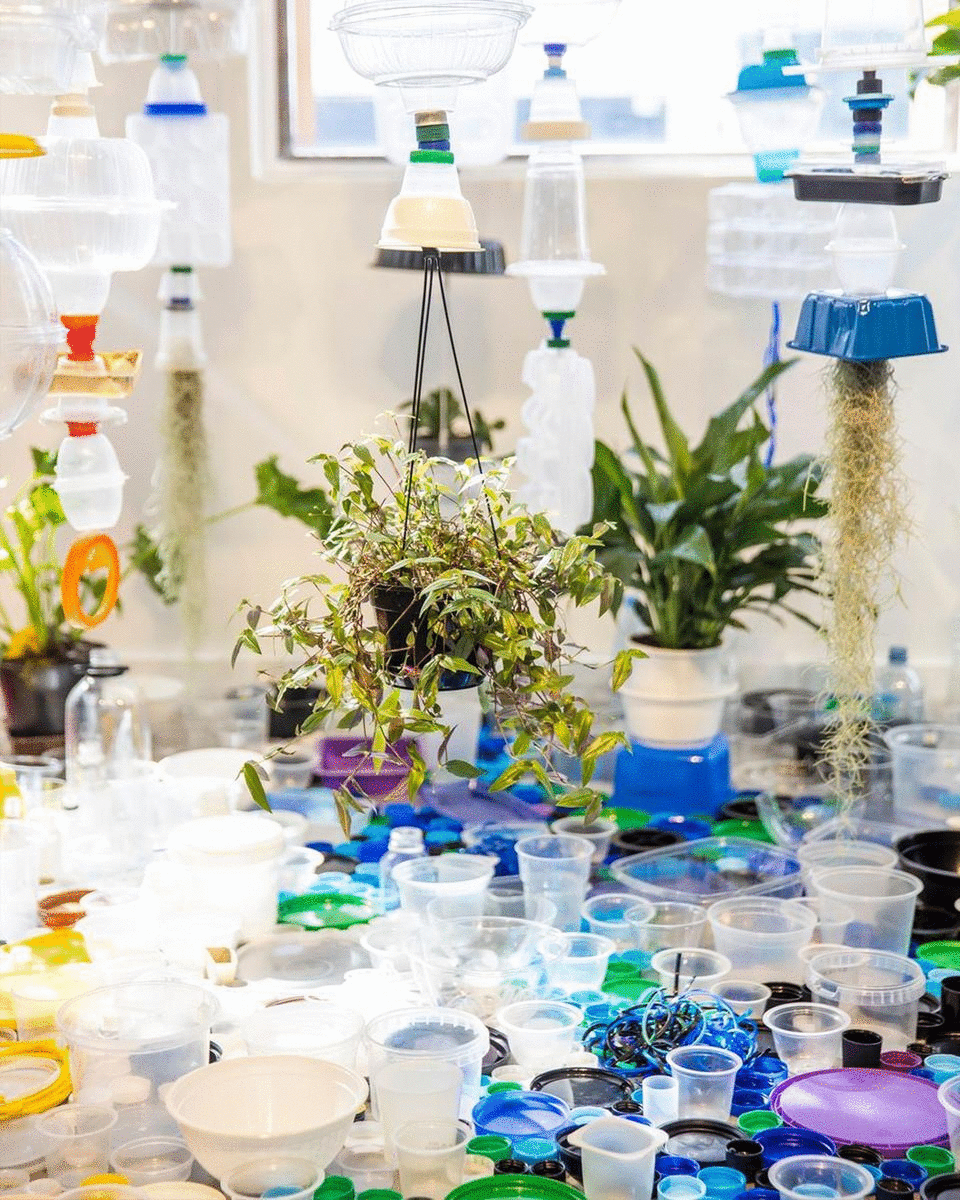 Hit Reset
Didn't sleep well last night? Work stresses hitting fever pitch? There's a reason why Silicon Valley tech companies these days have on-site nap and meditation rooms. To be your best self at work, sleep and de-stressing are vital, which is exactly why places like Mynd Studios in Barangaroo are cropping up across the city. At this heavenly sanctuary, you can take a power nap in one of their high-tech pods that boast different vibrations and light settings to enhance your rest, and take part in group or individual meditation. You can even sign up for a membership if you decide this is exactly what your work-life has been missing.
Bliss Out Under The Trees
The number one antidote for hours stuck in a bland fluorescent-lit office is to get into nature. It's hard to go past the Royal Botanic Gardens for gorgeous green lawns, luscious blooms, and ocean views. Bring a blanket, lie down under a shady tree, and admire the lorikeets whizzing above you. Maybe it's even the ideal opportunity to listen to a podcast that will keep you rooted in the work mindset and get you feeling inspired to kick professional ass for the rest of the day. Our favourites are Land Your Dream Job Podcast—which serves as a crash-course on everything from LinkedIn strategies to nailing your interview—and How I Built This, where NPR radio's Guy Raz interviews some of the most successful entrepreneurs in the world (think Buzzfeed's Jonah Peretti and Spanx's Sarah Blakey among many others) about how they came up with their million-dollar idea. Alternatively, to totally zone out and clear your head (a must in these anxiety-inducing times!) enlist the help of an app designed to do exactly that. For the time-poor among us, Aura offers a vast collection of three-minute sessions and 30-second anxiety busters, and Calm will lead you through guided meditations ranging from three to 25 minutes long. Tune in, and tune out.
Supercharge Your Workout
There's no shortage of options when it comes to ways you can work up a sweat in your lunch break. From Cycology's 50-minute rhythm-cycling workout (complete with club-volume music, and mindful breathing) to Barre Body's pilates and barre workout in their light-filled studio that will leave you feeling like a prima ballerina, if you love a group class, the possibilities are endless. For solo swimmers, there are few better locations to do a few laps than at the Andrew Boy Charlton Pool, which looks across the water to the Woolloomooloo Finger Wharf and its stunning surrounds. Feel like getting social? Grab the gang and sign up to Ultimo Community Centre's sports competitions. Futsal, netball, and basketball are all available, and the comp runs for 12 weeks.
Get Your Culture Fix
As it turns out, the city is chock-a-block with cultural offerings that you can cram into a nice little hour slot on weekdays. From the ever-changing line-up of world-class exhibitions on show at the MCA, Powerhouse Museum, and AGNSW (like the upcoming 'Longing for Home', which presents works by six fantastic Indigenous artists), to the smaller, but equally impressive White Rabbit Gallery in Chippendale, where you can view their Insta-worthy light exhibit 'Lumen,' there's art aplenty in the CBD. Get your step-count up at the same time by downloading the Sydney Culture Walks App, which directs you around the city to lesser-known, but special spots relating to history, architecture, and art. And even if you don't consider yourself a classical music connoisseur, there are few things nicer than spending an hour immersed in beautiful sounds before returning to your desk. City Recital Hall in Angel Place's lovely 'Little Lunch Music' series is a steal at $19 a pop. So broaden your horizons, sit back, relax and let the music wash over you.
Practice Some Self-care
There's no reason why self-care should be reserved for the weekends—so how about partaking in a little during lunch for a mid-week perk up? Have somewhere exciting to go in the evening? Then book in for a quick glamifying blowdry and styling at Blow Bar, inside David Jones on Castlereagh Street, to instantly elevate your look. Spruce up your nails with a speedy mani at Vivid Nail Salon at Martin Place. You can be out of there with fresh fingers in 45 minutes, or if you want to really squeeze every drop out of the full hour, opt for the luxury manicure with Gommage and a hand treatment pack included. Maybe the most important self-care of all, work out your aches and pains (caused by slumping over your desk for hours on end) by heading to SpaQ for a divine massage. While this is a splurge, the deep tissue Thermal Massage targets hard to reach and oft-neglected muscle layers to alleviate tension and really return to the office as your most zen self.
From sleeping pods to supercharged workouts, make every minute in of your lunch break count now that you've returned to the office. When it comes to getting the most bang for your buck when it comes to a bite, Oporto's Syndey CBD stores have you covered with their epic $10 lunch deals. Find your nearest here.
Editor's note: This article is sponsored by Oporto and proudly endorsed by The Urban List. To find out more about who we work with and why read our editorial policy here.
Image Credit: The Musuem Of Contemporary Art, Royal Botanical Garden Sydney, Cycology, Michael Gribbin for Oporto
Design Credit: Dom Lonsdale