​We are all about celebrating #girlbosses and this International Women's Day we are embracing the annual global moment to celebrate the women who are walking toe to toe with men, smashing stereotypes and calling out injustice. The 2021 theme for International Women's Day is #ChooseToChallenge and we are here to celebrate, post, tweet and talk about the importance of the inspiring women who are challenging inequality, stepping up and campaigning for change today, and every other day.
This International Women's Day is an important one indeed—2020 was a difficult year for us all but women were disproportionately affected by COVID-19, magnifying inequalities in the workplace and our gender-balanced world. 95% of child carers are women and the industries most impacted by COVID-19 job losses were hospitality and travel, which are female-dominated industries. Add to that women are still suffering from that dreaded 13.4% gender pay gap (that's $13,000 per year women are missing out on purely because of their gender) and you can see why there's a need for some serious change.
Enter: PepTalkHer. This ground-breaking company is working to close the gender pay gap and achieve gender diversity in leadership by supporting, empowering and equipping women to recognise their worth. PepTalkHer helps global corporations, such as JP Morgan and Revlon, achieve gender diversity, runs programs to level-up women's careers and their globally acclaimed PepTalkHer app gives you a career pep talk when you need it most. The app, which was recently named Women's Health 'Number One App To Change Your Life', helps you track career wins, teaches you confidence and negotiation skills and is basically an in-pocket cheerleader, helping over 60,000 users negotiate millions in pay rises. Yeah, it's pretty damn awesome.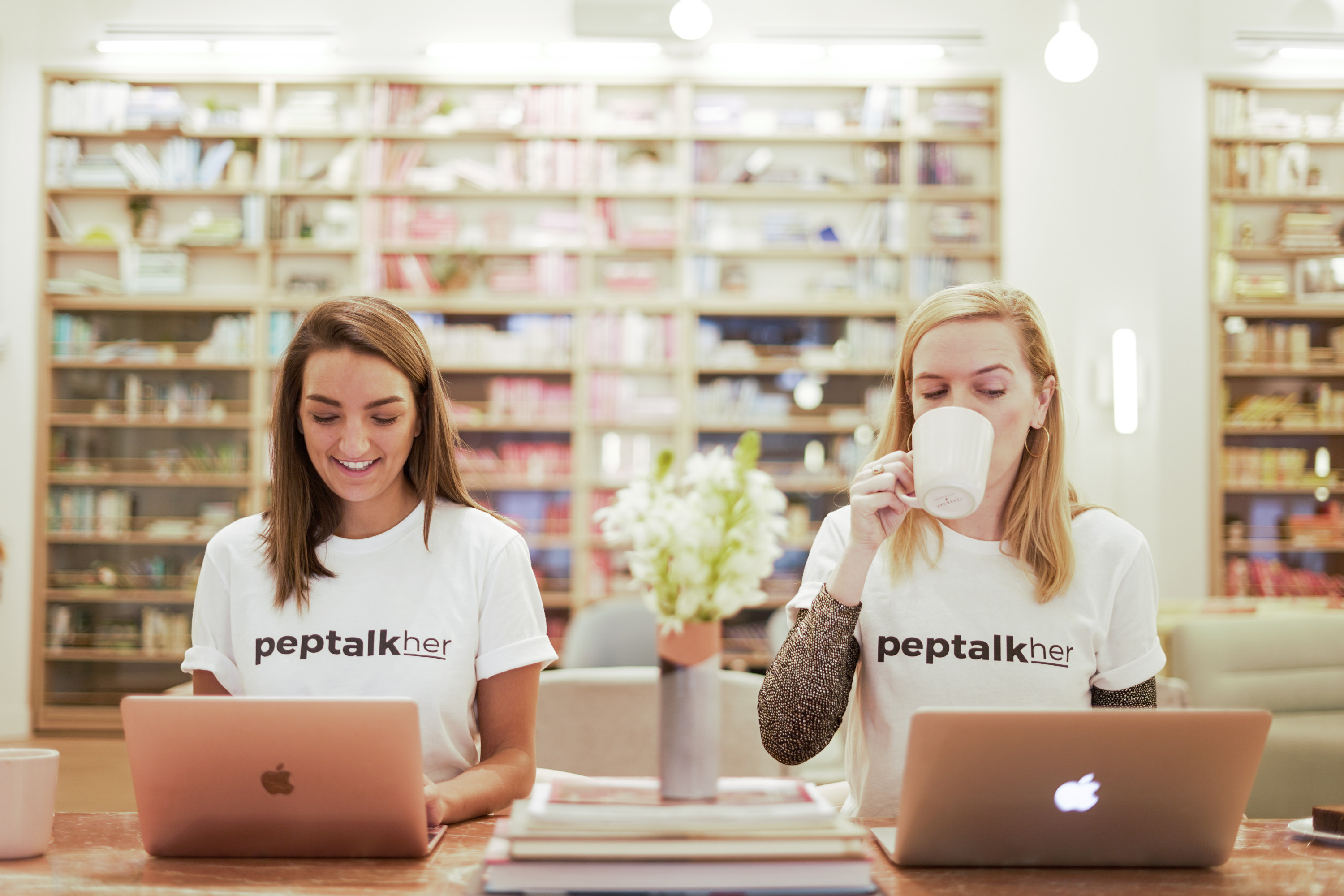 PepTalkHer was founded out of frustration—and possibility. Founder and CEO, Meggie Palmer, launched the company after her own experiences of inequality at work when she became interested in how you could use technology to scalably solve the problem of the gender pay gap and break down barriers in the workplace. The award-winning journalist turned entrepreneur is a truly inspiring change-maker and PepTalkHer's mission to see 50/50 women in leadership resonates in all aspects of her work.
For Meggie, championing equality and inclusivity is at the heart of everything she does. "It's so important that we keep choosing to challenge bias and discrimination which is why we've developed a free toolkit to help women break through some of these barriers," she says.
The UN estimates women are still 99.5 years away from gender parity but that is way too far away for our liking and PepTalkHer is on a mission to turn that shocking number around more quickly. "If we don't act now, women will fall even further behind. We know that increasing the number of women in leadership and reducing the gender pay gap will not only lead to better economic outcomes but greater steps towards equality in general," Palmer explains.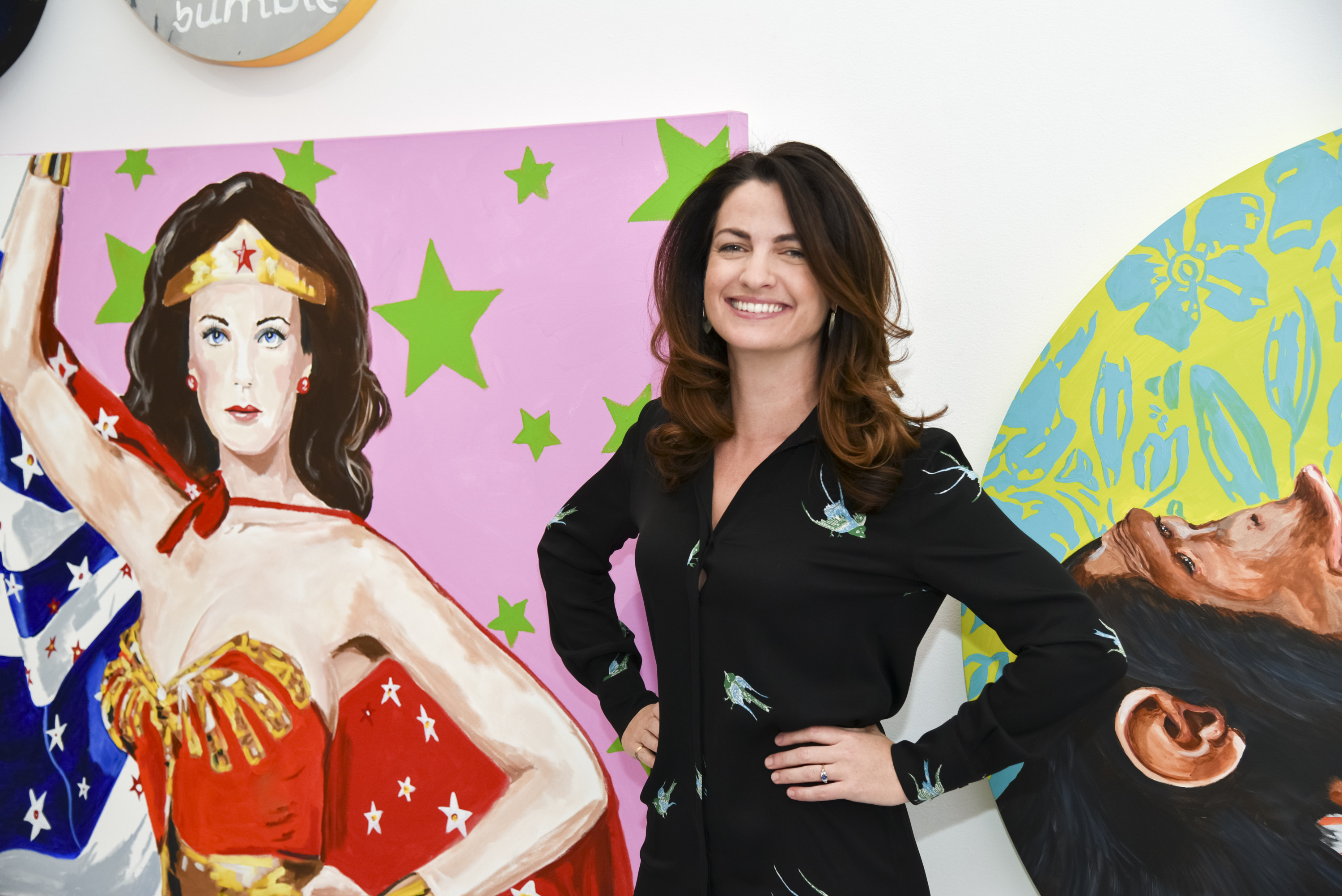 To celebrate this International Women's Day, the Australian female-led company has launched a free five-day challenge to help professional women boost their confidence and negotiate their true worth. We're listening. The Know Your Worth challenge was created to help with imposter syndrome, career purpose, reduce fears around money and negotiation and—very importantly—getting a raise.
PepTalkHer developed the free five day-challenge to reboot women's careers and salary aspirations by getting women to recognise their accomplishments and become used to asking for more. After the year 2020 has been, it's more important than ever that all working women and those looking to get back into the workforce recognise their value and ask for more.
The Know Your Worth challenge was developed with the help of behavioural and organisational psychologies to create a program that is easy to follow and has a significant impact. "Just five minutes for five days is all it takes for you to evaluate and reframe your thinking around what you want and how you can achieve it," Palmer says. News flash—most of the users achieved a $5,000 raise from the challenge and we reckon that's well worth investing five minutes for five days!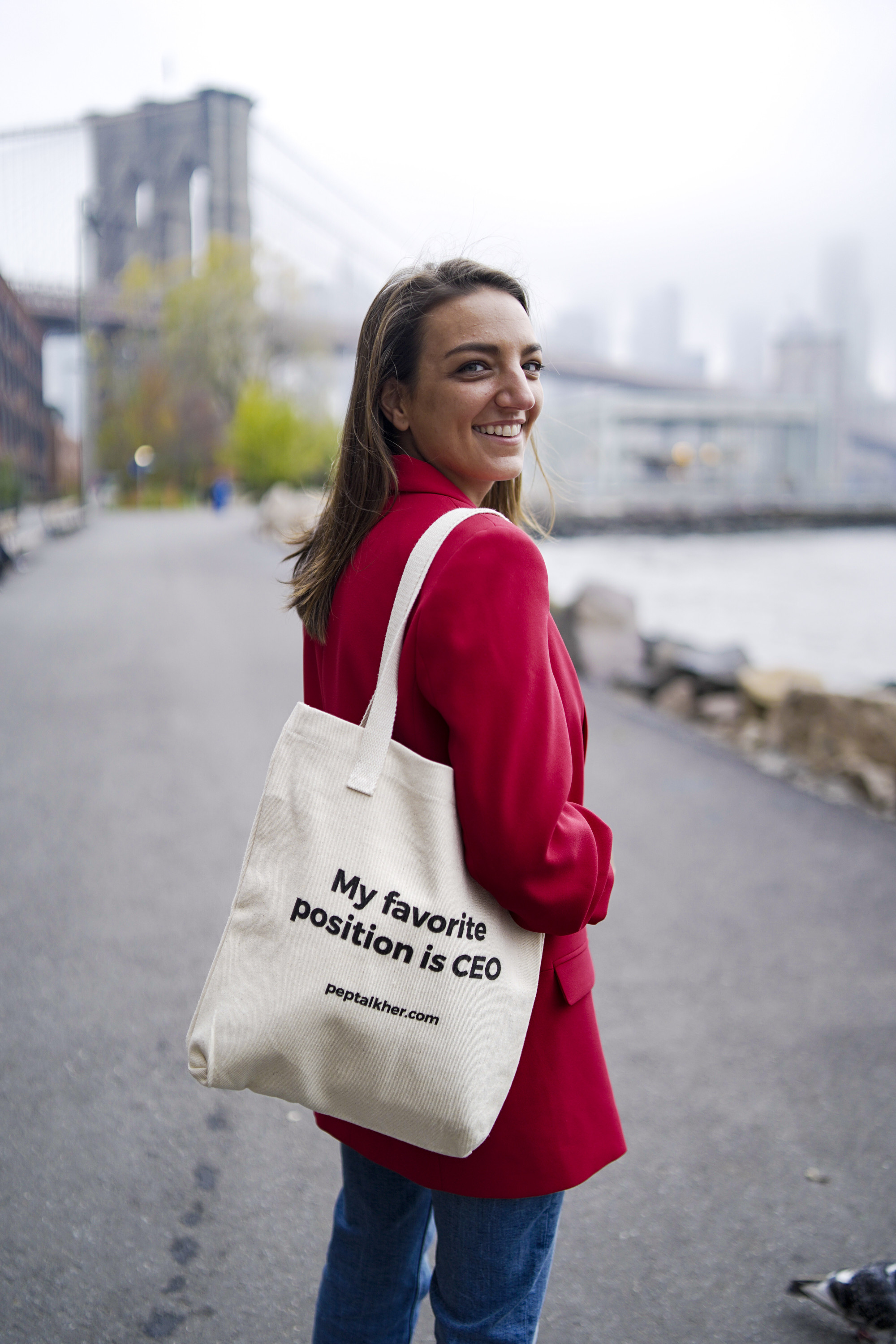 PepTalkHer boasts more than 60,000 professional women in their global community and through the globally acclaimed PepTalkHer app and the Know Your Worth challenge, they've challenged patriarchal customs and negotiated millions in pay rises. Among other inspiring stats, women who have participated in PepTalkHer training courses have reported a 70% increase in their negotiation skills and a 46% increase in confidence in getting a promotion in the next twelve months. The proof is in the pudding (or the pay rises, in this case).
This International Women's Day, let's come together to champion equality and inclusivity in our gender-balanced world. Whether that's by taking part in the #ChooseToChallenge social media campaign, giving out a shout out to women you admire or working on yourself to advocate for gender equality in your own way, we're here for it. Let's make 2021 the year of girl power, of the #girlboss and of choosing to challenge.
Looking to celebrate some more amazing women who are advocating for social change? Check these incredible Australian women who are motivating change across the world.
Image Credit: Unsplash