Weddings have changed a helluva lot in the last decade. From skipping traditions, like evenly and gender-split bridal parties or giving away, well, being giving away… to swapping the classic white dress for something with a bit more spirit.
As the traditional wedding has been given the flick, so too has the traditional engagement ring. Not everyone lusts over a chunky solitaire-style rock on their finger. If you're in the market for a bit of jewellery to represent your love for someone or have a friend who's on the hunt, there are plenty of options out there for a ring with a bit of personality that doesn't require trawling the antique stores.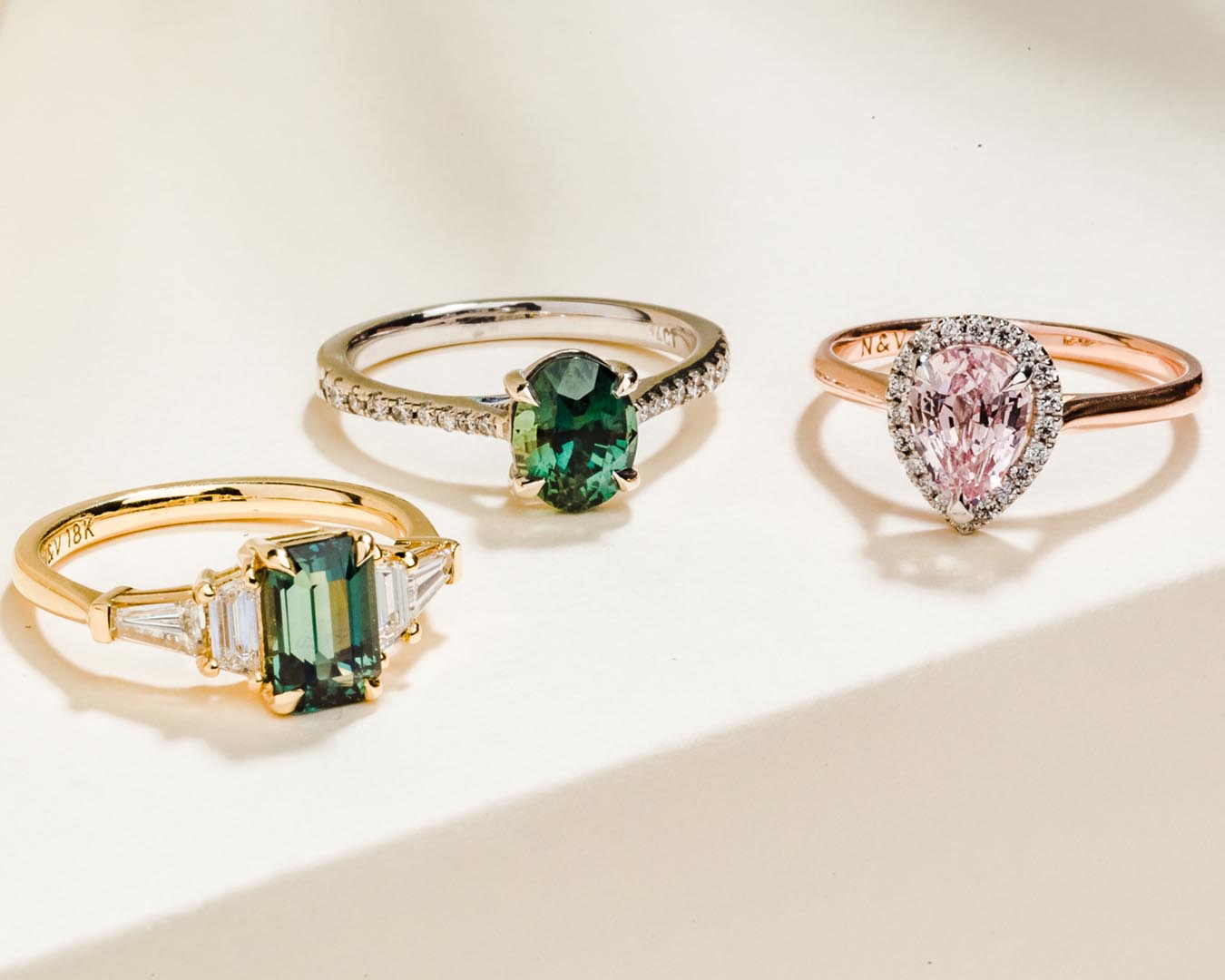 Based in Australasia, Nolan and Vada is an engagement ring boutique specialising in ethical, artistic and unique ring designs that bring people closer to nature. Offering a rare collection of hand-picked centre stones, and specialising in rings that focus on each couple's individuality and uniqueness, they're rewriting what you can expect from bespoke engagement options.
Not every couple is the same, so why should every engagement ring look the same? The only necessary ingredient to make a ring an engagement ring is the understanding between a couple that it conveys.
With one of the largest collections of incredibly rare, hand-picked ethical centre stones, Nolan and Vada's gemstones are all ethically sourced from small-scale miners, cutters and vendors in Australia and Sri Lanka with any enhancements disclosed. Their metals come from recycled waste materials from the Australasian jewellery industry, and all rings are manufactured in Australasia in a commitment to ethical labour practices.
Ready to find a ring that speaks to your partner's personality more than to social norms? Head over here to check out Nolan and Vada's craft.
Image credit: Nolan and Vada
​​Editor's note: Urban List editors independently select and write about stuff we love and think you'll like too. Urban List has affiliate partnerships, so we get revenue from your purchase.