We can't lie, we're big old geeks when it comes to the Marvel Comic Universe (MCU) and while we don't like to play favourites… Elizabeth Olsen's Wanda Maximoff is right up there with the best. Which is why we're seriously stoked that Maximoff's very own spin-off series, WandaVision, finally hit our screens this week.
Airing exclusively on Disney+, the series follows Olsen's Maximoff and Paul Bettany's Vision as they "try" to live a normal life in small America in the 50s. Soon enough though, the two super-powered beings begin to suspect that everything is not as it seems in their new, black and white world. In short, this comedy is epic so put it to the top of your must-watch list. Even better you can expect cameos from Kat Dennings who will reprise her role as Darcy from Thor and Randall Park will reprise his role as Jimmy Woo from Ant-Man and The Wasp.
Olsen took five to chat all things WandaVision and what it was like going from ass-kicking superhero to sitcom life.
What were your initial feelings about the sitcom approach to the series?
From the moment Kevin shared the concept of the show with me, I was excited. There aren't many opportunities as an actor to explore as many genres and tones as we do in this series. It was as much of a challenge as it was a joy. This Marvel story could only ever be told through the medium of television and that's what makes it such a special piece of the MCU.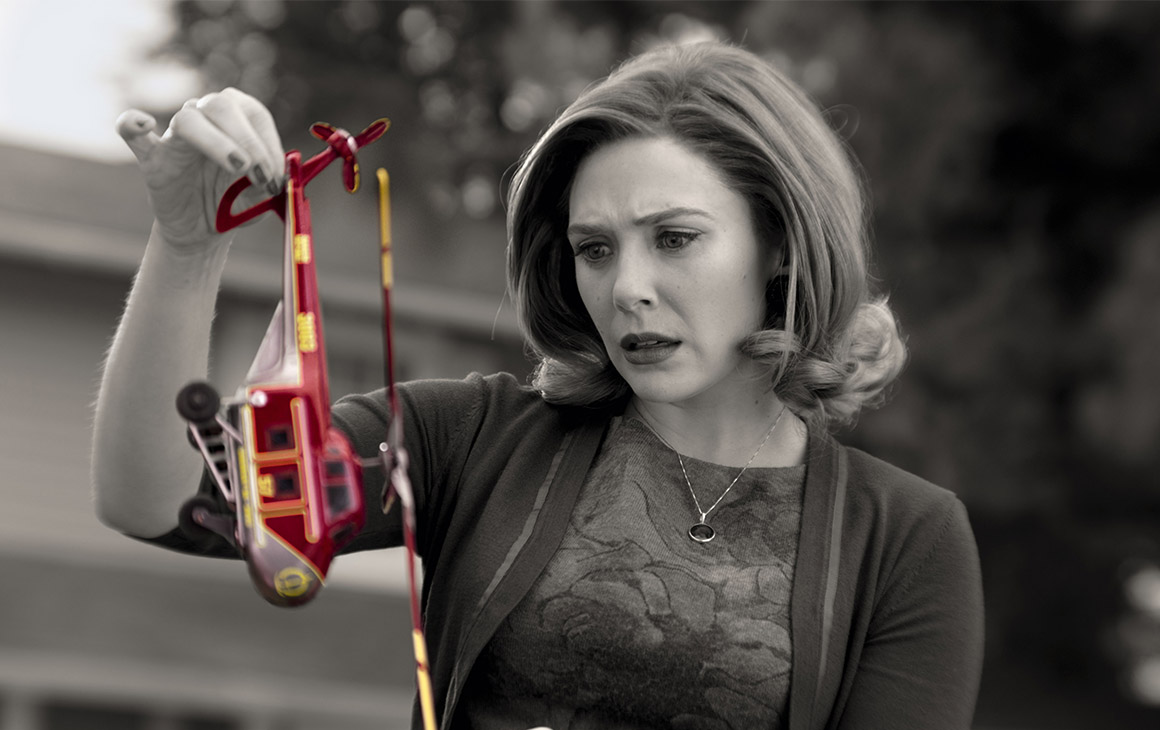 Describe the love story between Wanda and Vision—what brought them together and what's their relationship like in WandaVision?
Paul and I get to discover at a much deeper level who these characters are. Wanda and Vision have always had an unspoken and inherent connection since Ultron. The infinity stone is such a huge part of their intrinsic connection and understanding of one another. I think just like any great love story, there is a strong energy that attracts both of them to one another.
In WandaVision, we watch them experience a domesticated lifestyle for the first time, or as domesticated as possible for them. We watch them experience the joys and complications of parenting, while also overcoming secrecy and distrust, but always coming together in the end with the common bond, respect and unconditional love for one another.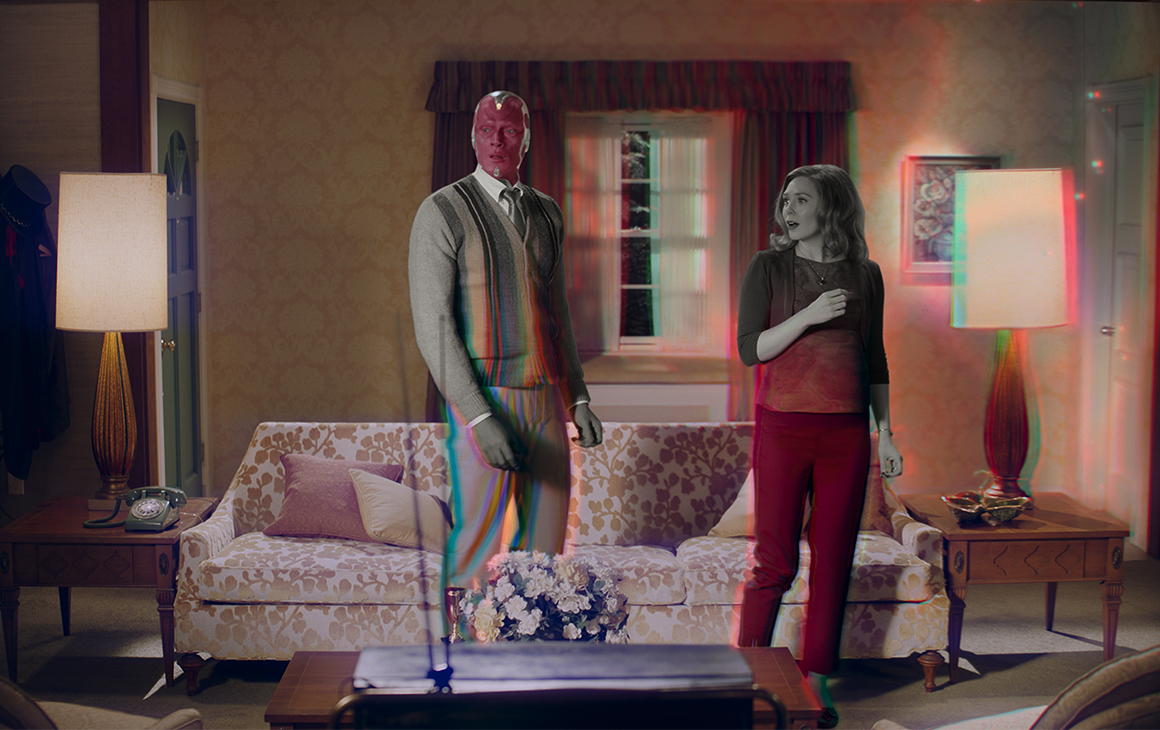 How did you prepare for the sitcom style?
Matt Shakman led us through a sitcom crash course. We watched episodes from the specific shows we wanted to reference in each decade. And as I would any period piece, I worked on the vocal changes as well as the physical manners of the periods. There is also a really amazing arc in sitcoms throughout the decades that is a tug-o-war between earnestness and cynicism. I loved how Jac Schaeffer used these tonal shifts from decade to decade to directly affect Wanda's emotional journey.
How did you ensure we could still recognise Wanda in this entirely new environment, despite the continually changing eras?
It's a hard question to answer after playing her for six years. I think more than anything, this show created an opportunity to expand upon what makes Wanda Wanda. She is a deep feeling person, yet in this show she tries to push that part of herself aside. So it was more of a journey of allowing Wanda to break through the sitcom facade and accept the woman she is and the life she has led.
Catch WandaVision exclusively on Disney+.
Once you're binged your way through the show, check out the best movies on Disney+.
Image Credit: Disney+, Gary Gershoff